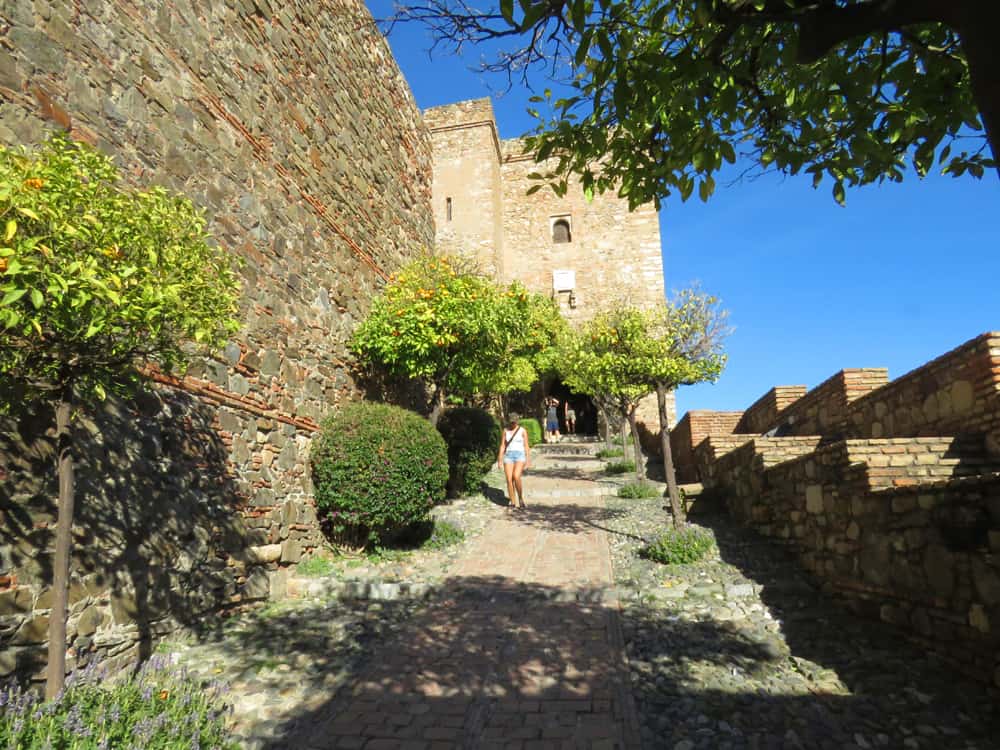 Built between 1057 and 1063 by the Moors, the Alcazaba of Malaga was, at its height, comparable to Granada's Alhambra in terms of its splendour and the impressiveness of its fortifications.
The Alcazaba is located at the foot of Mount Gibralfaro and overlooks the city of Malaga. A huge citadel, it spanned 15,000 square meters. Its fortifications, which included double walls and 110 towers, guarded the harbour and the city from attack.
In the 13th century, a 2nd fortress was added. With the increased use of gunpowder in Europe, the Muslims knew that if the Christians conquered the mountain they could use cannons to fire down on the Alcazaba. So Gibralfaro Castle was built at the top of Mount Gibralfaro to protect the Alcazaba and the city (more on Gibralfaro Castle here). The two castles were connected by a 'coracha', a walled corridor allowing soldiers to move from one castle to the other.
In addition to the impressiveness of its fortifications, the Alcazaba was also a palace. Within its walls were gardens, ponds, sumptuous halls, a deep well and a mosque.
The Alcazaba was put the to test in 1487 when the Catholic Monarchs tried to take Malaga. For four months the Muslim army, formed of 15,000 men (versus 80,000 Christians), resisted. Finally, having run out of provisions, they surrendered.
The Fortress was used by the Catholics after the takeover and was kept in good condition until the 17th century. At the time two events contributed to its deterioration: a severe earthquake in 1680 and the damage caused by an attack by French ships in 1693 (during the Nine Years' War). After that, the fortress was used for various purposes including as a prison and a hospital.
In the 1930's rehabilitation work began and the compound was declared Historical Heritage of Spain (now an Asset of Cultural Interest). The Alcazaba is today one of the most important Muslim works preserved in Spain.

Visiting the Alcazaba today
Unfortunately much of the Alcazaba isn't accessible to the visitor. Many parts, such as the mosque, are in ruins. Many parts that survived haven't been preserved. The highlight is walking around the walls, enjoying the views of Malaga and admiring the very impressive fortifications.
Official website of the Alcazaba of Malaga
Prices as of writing: 3.50 Euros to see the Alcazaba alone
5.50 Euros to see the Alcazaba and the Castillo de Gibralfaro