The coronavirus in Spain: lockdown Diaries Day 11
Tuesday March 24, 2020.
Well, we're in day 11 of our lockdown in Spain. This weekend we learned that the lockdown would be extended to April 11th. It's no surprise – the situation has only been getting worse in Spain with 40,000 infected and 2,700 dead (including 514 just yesterday).
A bit of conflicting news. On one hand they're projecting the "peak" of infections this week, with numbers going down after. That would be great news. But I find it very hard to believe considering the escalation of numbers. On the other hand, I hear that the government is questioning whether the lockdown is working. Again, this week will tell. News is if it's not then stricter measures might be put in place…
People are starting to go a bit stir crazy. A man in Catalonia was stopped by police for walking a goat on a leash, trying to take advantage of the exemption that allows people to go for walks if it's to walk pets. Another guy, in Murcia, was stopped walking down the street in a full Tyrannosaurus Rex costume. I'm not sure how he thought being a dinosaur would somehow grant him exemption…
I think people starting to go coco-loco. And it's only been slightly over a week. We have almost another 3 weeks of this (and I would be surprised if the lockdown doesn't get extended beyond April 11th).
Below: that's the cuckoo clock in our apartment here in Leon. Sums up our state of mind.

Personally, it's like a twilight zone for us. Without any plans, we've slipped into funny hours: often going to bed at 3am and waking up around noon (we've noticed some of our neighbors with the same hours). We walk around the house in our pyjamas and are watching a lot of Netflix and Game of Thrones on the pirate site I mentioned in a previous post.
The one thing we plan around is grocery shopping. It's our only allowed outing outside the apartment. Lissette makes up a list, usually enough groceries to last 3 days. We get our shopping bags and put on plastic gloves. Our host had left them for cleaning but we're using them for protection – partly not to pick up the virus from surfaces but even more to prevent touching our faces (you never realize how often you touch your face. But when you have gloves on you're instinctively reminded every time your hand reaches up). Then we go out. These days the streets are almost empty except for people going out for the same reasons we are. Unlike the first couple of days when people were walking a bit more relaxed and too close, people's behaviour has changed. They walk quickly and they stay away as far as they can, whether it be the in the store or on the street. When we come back from shopping – which takes maybe 20 minutes – we put everything away, put our clothes in the washing machine, and wash our hands.
It's maybe all a little over the top but we're being careful. We really don't have anything else to do.
PS. No problems finding anything we need in the store. And we haven't had issues with crowds in the stores (we time it for mid-afternoon, traditionally siesta time in Spain and it's pretty much empty). Everything is well organized…(Question: how is it wherever you are?)
Below: I don't like the name of our grocery store. Somehow just can't get the virus out of my head…
---
---
We've received several emails from the Canadian Consulate in Madrid advising us about flights back to Canada. Air Transat has special flights Madrid – Malaga – Montreal. Air Canada has a Barcelona – Montreal flight tomorrow March 25th. As I previously wrote, there are reasons why we're staying put here in Leon for now. But it's good to know that the Canadian government is on top of things.
But we have it easy. We really feel for the medical personnel that are putting their lives on the line to save patients. Here in Spain 12% of those infected are health workers. From what I've read being around the virus is like being constantly pumped with radioactivity – your immune system will eventually break down (especially when those health workers are tired from working 12 hour shifts).
After Coronavirus? It's crossed our minds that many things are going to change after this virus has swept through the world. It's effecting all world economies. It might make governments rethink globalism, open borders, and world trade (including the dependency on foreign suppliers for basic necessities such as medical supplies). It might also set the travel industry back about 10 years depending on how this all shakes out…
Interesting article on "the viral emergency and the world of tomorrow". Click on translate on your tool bar if you don't read Spanish. Some of it reads like Asian propaganda but I'll leave you to come to your own conclusions…
It's too early to think about all that but somewhere down the line the coronavirus will have a big impact on how people and governments view the world.
Is it all overblown? In the last few weeks stock markets have lost 1/3rd of their value. The effect on the 'real' economy is only starting, all of it caused by the measures governments are taking to contain the spread.
Just a few things crossing my mind this week…
Travel Blogging. Coronavirus means most bloggers have lost about 75% of traffic. Nobody is thinking about travel right now, including me. I actually get annoyed seeing bloggers – happily posing in their bikinis and seemingly oblivious to what's going on in the world – posting about a favorite beach destination. I think that's being a bit tone deaf.
That's why I'm not writing about any destinations right now. I think I'll stick to these "lockdown diaries" until I feel otherwise.
The beard. I mentioned I wouldn't shave until the lockdown is over. Lissette isn't liking it. But I'm committed to allowing the hair on my face to grow for now. It's kind of like my playoff beard as we go through this.
Here's the latest. I trimmed my neck because Lissette was complaining about my facial hair merging with my body hair…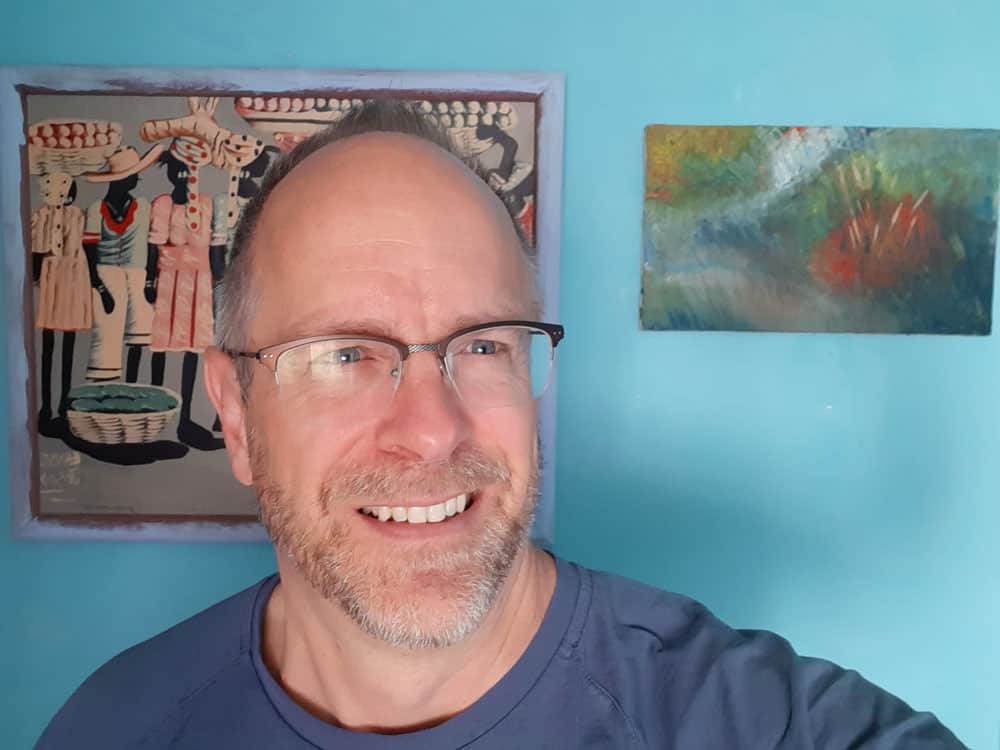 ---
---
Around the world. Everyone seems in lockdown. I was thinking the other day about India and why we haven't heard much from there. Yesterday they went into lockdown.

The US and UK seem to be doing things differently than most countries. They've been very slow responding to the virus and sending mixed messages to their populace. A couple of clips from Rachel Maddow from last Friday: one on the American shortage of basic equipment, the other on Trump's lies and "happy talk". Anyone listed to his press conference on Sunday night? A short clip. Unbelievable. Let's all hope he's a secret genius and that this won't be as bad as the experts predict. Just know that every move he's made so far has been the wrong one.
Many of the world's top airlines are no longer flying. In the last few days Emirates has grounded all its flights. Singapore Airlines has closed 96% of it's routes. The world is pretty much at a standstill.
These are still very early days.