The World of Travel Blogging in 2019
I was slow off the mark. I came across my first travel blog back in late 2012. I think it might have been Gary Arnt's Everything Everywhere. That brought me to other blogs like Nomadic Matt, Goats on the Road, Expert Vagabond, Landlopers, Ott's World and Johnny Vagabond.
"Wow, you can have your own blog, with your own domain!" For many years, as a hobby, I had a small blog on a shared hosting website. I had little traffic, infrequent comments, but had always enjoyed writing and posting my photos. It had never even occurred to me that I could get my own website.
In those days the best blogs were about story telling. They were travelogues and it was about these bloggers writing about their travel experiences, good and bad, around the world. Sometimes they were informative, sometimes inspiring, sometimes funny. I remember spending a lot of time reading other people's blogs. Those other blogs were part of the reason that I decided to start my own blog…that and because by then I knew we would start our own travels around the world and I wanted a space to document it all.
I was late in the game by the time I actually got my blog up and running in 2013. But it was still a good time in the days of travel blogging. I made quite a few connections among other bloggers and I felt that there was a "travel community". You could reach out for advice on either blogging or on travel information and people would normally be happy to help you out. I had zero social media experience and a few bloggers taught me the basics of Twitter and Stumbleupon (in the early years it was Stumbleupon that drove traffic to the website). I had zero technical knowledge and I can actually thank Matt from Nomadic Matt for referring me to his IT guy Chris (who still does all the background stuff on this site).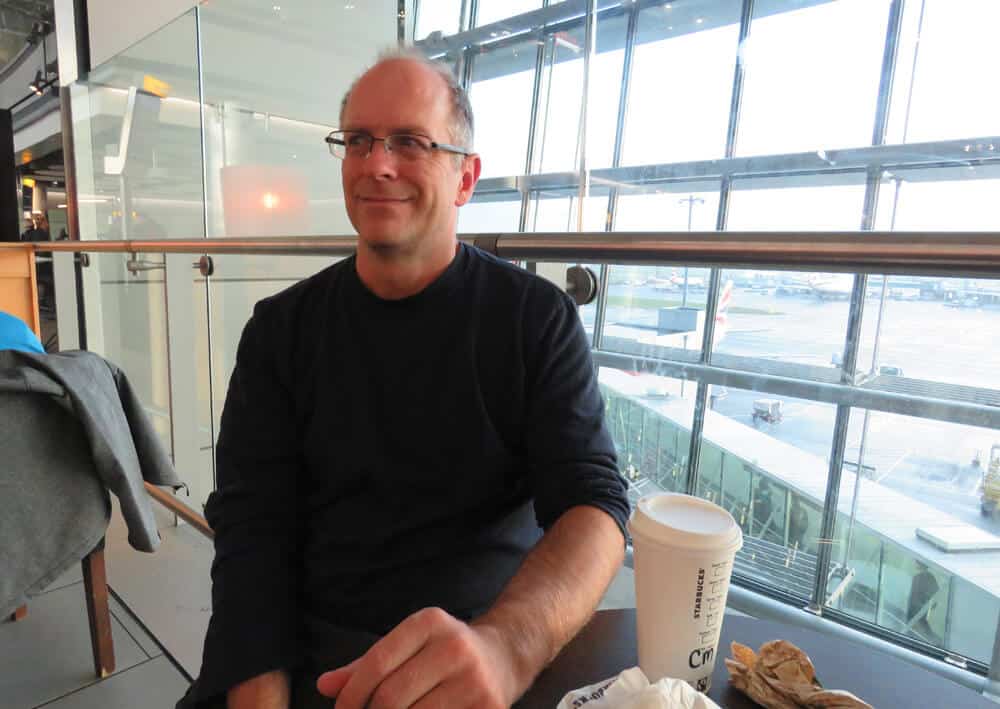 ---
---
Over the years there's been a lot of turnover in bloggers. I remember sometime in late 2014 hearing that Johnny Vagabond had died. He was the best story teller of all the travel bloggers and I haven't come across any travel blogger that's come even close to matching him (here's a small sample. Somebody thankfully has kept his blog up and running). Many other travel bloggers quit blogging because they had to stop travelling for various reasons – the most frequent one being that they ran out of money. I can't tell you how many bloggers I've met who thought that blogging would make them rich.
Through the years I mostly kept up with the same circle of blogger friends. Over the last year however I've noticed quite a few of them dropping out of blogging. Most of them never had intentions of making money from their blog, it was more of a hobby and a way to connect with likeminded people. I'm not sure of all the reasons they dropped out but it's always sad seeing people you've known for a long time fall off the face of the blogging world.
These bloggers have been replaced by an army of younger bloggers. I'd be curious to know how many bloggers use "Nomadic" or "Vagabond" as a name. I'm surprised nobody's thought of using "Nomadic Mat" as a knockoff ("I have a magic carpet that takes me to all these fantastic destinations. I'm Nomadic Mat!"). Very few of them have gotten into the blogger game because they love blogging – they've gotten into it because they wanted to travel and because they see blogging as a way to fund their lifestyle. It's a means to an end.
So it's no surprise that the quality of travel blogging has declined precipitously over the years. I don't know if people really write anymore. It's all about lists: "Top 15 Places to see in Budapest", "6 Things to do in Lisbon". It doesn't take much imagination or skill to write those posts. Things like "Walking around the Old Town" and "Buy fresh bread" (I have a story on that one) should never make it on a Top 10 list. Non-bloggers may wonder why bloggers write these kinds of posts. It's about SEO and affiliate links. It's about making money.
Don't get me started on the influence of Instagram on travel blogging: the posing, the fakery, the "Best Instagram Spots in ____" posts. That's a whole other post.
It's all contributing to the vapidity of travel blogging.
---
---
What I used to like about blogging: the travelogue, is almost non-existent. People will write about places and things but I'd rather know about day-to-day experiences, interactions with people, and their feelings about a place. I want to know the issues they face as travellers and hear their opinions. Opinions on anything. I might not agree with it but at least it makes for interesting reading. There's no opinion anymore in blogging and that's really, really boring.
Many of the top bloggers 5 years ago are still the top bloggers now. I like Landlopers because Matt (yes, another Matt. There's a lot of Matts with popular travel blogs) often has insightful thoughts on travel and blogging. I enjoy Goats on the Road because they cover a lot of Digital Nomad and blogging topics (and because they're also Canadian). I also follow Never Ending Voyage because they are also long-term, full-time digital nomads. But I'll admit that many of the top blogs – like most blogs in general – have gotten more boring with time. Today it's all about those lists packed with affiliate links, or sponsored posts, or product and hotel reviews. There's more blogs out there than ever before but it seems harder than ever to come across good reading material. And because there are so many blogs the good ones get lost in the numbers.
The Blogging Community? If you're a reader with a question or another blogger who writes me a proper email asking me about something I'll help you the very best I can. And if you leave a comment on the blog I'll always reply (and I'll check out your blog if you have one).
But these days the majority of emails I get are from people asking me for free links and guest posts (half don't even address me by name, it's usually "Hey there"). I get tons of people writing me about their SEO service, about writing a sponsored post for $50 (but they always promise to be repeat customers and bring me lots and lots of business) and from affiliates asking me to include them as an affiliate (just as I was writing this I received an email from an affiliate that specializes in body brushes. This is a travel blog. Doesn't anyone read?).
The thing is that with all the bloggers out there blogging has become very competitive. People don't really want to connect anymore, they want to get something for free to advance their own blog. That in turn makes you less willing to help out others.
The blogging community isn't what it was 5 years ago. Or even 3 years ago…and that's a shame.
---
---
How do I feel as a blogger today?
Things change and you have to adapt with the times. When I started "officially" blogging in 2013 it was as a hobby. I always kept it at the back of my mind that I might one day want to monetize but my philosophy was always that I wanted traffic and a community of people who read my blog before I ever went in that direction. Anything else was secondary.
It was earlier this year, when Lissette was "downsized", that I officially started monetizing. That's meant freelancing for newspapers, including affiliate links in posts, doing some sponsored posts, and joining Mediavine (the ads you see on the page). It's just been 6 months but it's already greatly subsidized our lifestyle.
In the beginning I really felt bad about running ads. I felt guilty. For 5 years I've written with no ads on the blog. But circumstances change. Every website runs ads these days, even CNN.
I do my best in trying to keep my posts interesting. 1. I don't think posts with affiliate links have to be boring. They can be informative even with affiliate links. 2. Sponsored posts don't have to be spammy. You can weave a storyline around the links to make them interesting (an example). 3. Mediavine is great and although ads show up on the page, you earn your monthly commission based on traffic. Which encourages you to write the kind of articles you want to write without thinking of selling something. Most readers have probably noticed that I've tried to post twice a week over the last 4 months and that I've written more personal and/or travel related stuff. I've written more about things I care about and that I think readers want to know. And part of that is because of Mediavine.
All I'm saying is that you can make money on your blog…but you still have control over what you publish and it doesn't have to be boring or spammy. In the end it's all about how much you enjoy blogging and what your blog means to you.
The future of blogging and of this blog? Who knows. Some people say Vlogging (video blogs) are the future but I don't believe that. Who's got time to listen to someone ramble on for 20 minutes when you can scan through an article in about 2 – 3 minutes? I think there will always be people who prefer reading. As for this blog, we'll have some changes coming up over the next couple of years. But it will always stay a travel blog even if there are tweaks in the way we travel.
Ok, these are some of my views on the world of travel blogging in 2019. As a reader or blogger, give me your thoughts or opinions.