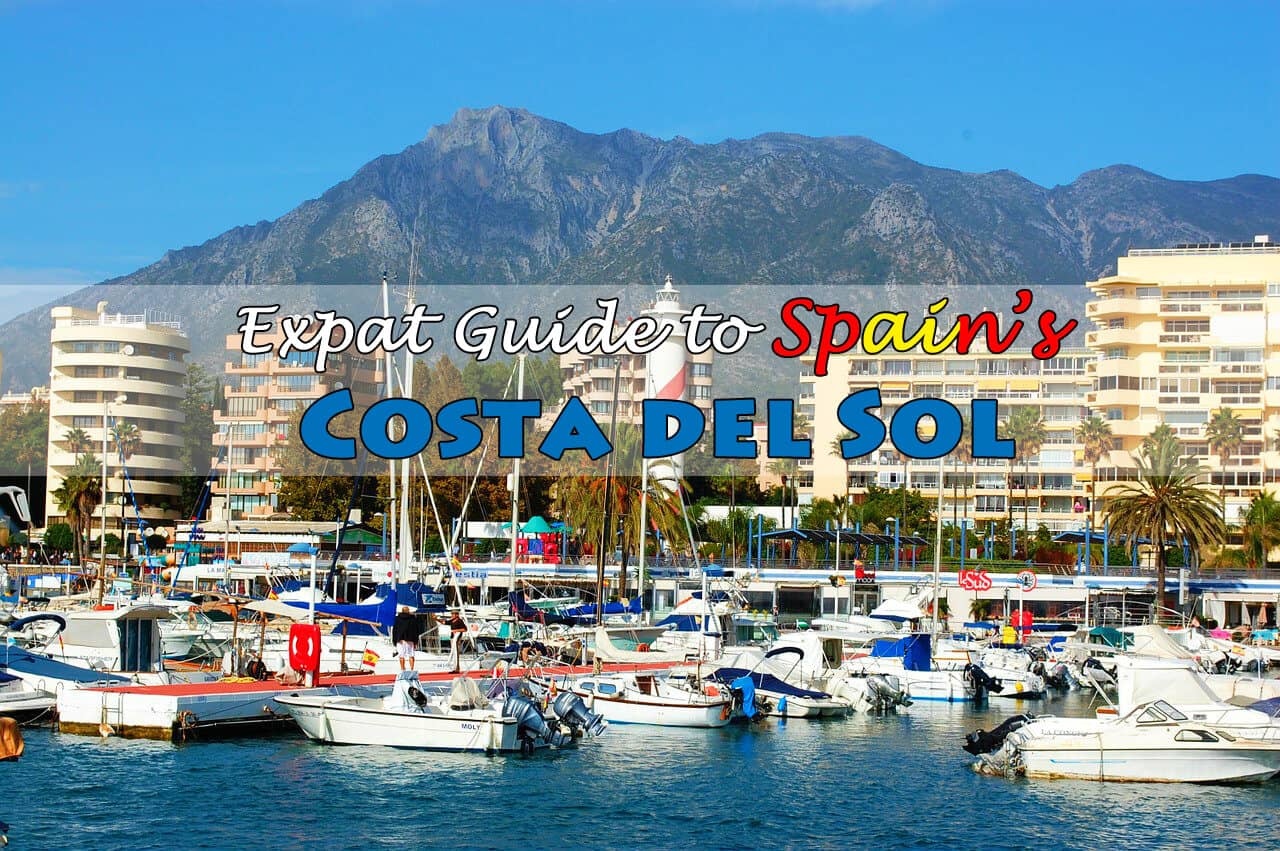 Top places to live as an expat on Spain's Costa del Sol.
So you have finally decided that you are ready to move to southern Spain but are not quite sure of where on the Costa del Sol you want to live. First of all congratulations for choosing Spain, where the locals treat their expat neighbours like long-lost relatives and where the sun shines brightly for over 300 days per year. You may have decided that southern Spain was for you after having spent many holidays basking in the Spanish sunshine but where you decide to retire on the Costa del Sol depends very much on what set of criteria you have. For some, a sea view is a must while for others it may be a golf course or a marina to moor the boat.
Quality of life in Spain
When it comes to quality of life, Spain tops the charts in just about every category that relates to health comfort and happiness with its endless sunshine, blue-flag beaches and a laid-back people that work to live rather than live to work. Spain is also a country that puts family before all else, where the elderly are given the respect they deserve. Spain's healthcare system is ranked the 8th best in the world 22 places ahead of the UK who finished 30th in the Healthcare Access and Quality Index.
.
Cost of Living
Compared to the rest of Europe the cost of living in Spain is relatively cheap so long as you take Madrid, Barcelona and San Sebastian out of the equation where accommodation is nearly double the price of Malaga. Popping out for a morning coffee, juice and a little breakfast will cost you 2.50- 3€ while a three-course menu del dia including beer or wine can be had for around 9€! Spain does, however, have high electricity tariffs but given the mild winters and the months where you need no heating or cooling it still works out to be a lot less than you would pay in other parts of Europe.
In the list below we have taken a look at several of the more popular towns in the region and listed what we think are their most attractive selling points for an expat looking to move to Spain.
---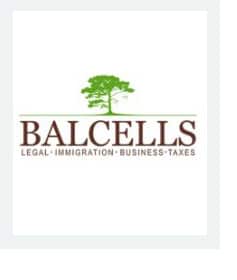 Thinking of moving to Spain? Marta at Balcells Group helped us get our Visas. She's an immigration expert and will help you with all your Visa needs. More detail here.
---
TOP PLACES TO LIVE
Malaga
Home to the region's main airport, Malaga offers big city living at an affordable price with excellent high-speed rail links to the rest of Spain. Over the past decade, Malaga has received a Cinderella-like makeover that has seen the introduction of a pedestrian-only city centre and a revamped harbour area full of museums and trendy boutiques. For those interested in watching European football, Malaga has a very good top flight football team that competes with FC Barcelona and Real Madrid for La Liga and Copa del Rey honours as well the Champions and Europa League. So there's plenty of exciting matches to watch in Malaga, keeping sports fans occupied.
Health-wise, Malaga is slowly becoming more and more health conscious, with smoothie bars & restaurants promoting organic, vegetarian, vegan & gluten free products. Of course it has been long been known that changing to a mediterranean diet, may help us all 'lower risk of heart disease', and Malaga has some great snacking & eating habits to promote this. Local healthy snacks include delicious green olives, sometimes served free with your chilled 'agua con gas' & slice of lemon. Porra Antequerana, gazpacho soup & boquerones in vinegar or olive oil are healthier options that you will be tempted to include into your diet as soon as you relocate to Malaga. Replacing many of the bad fats that are everywhere in Britain with the finest local extra virgin olive oils, many expats have completely transformed their diet since moving here.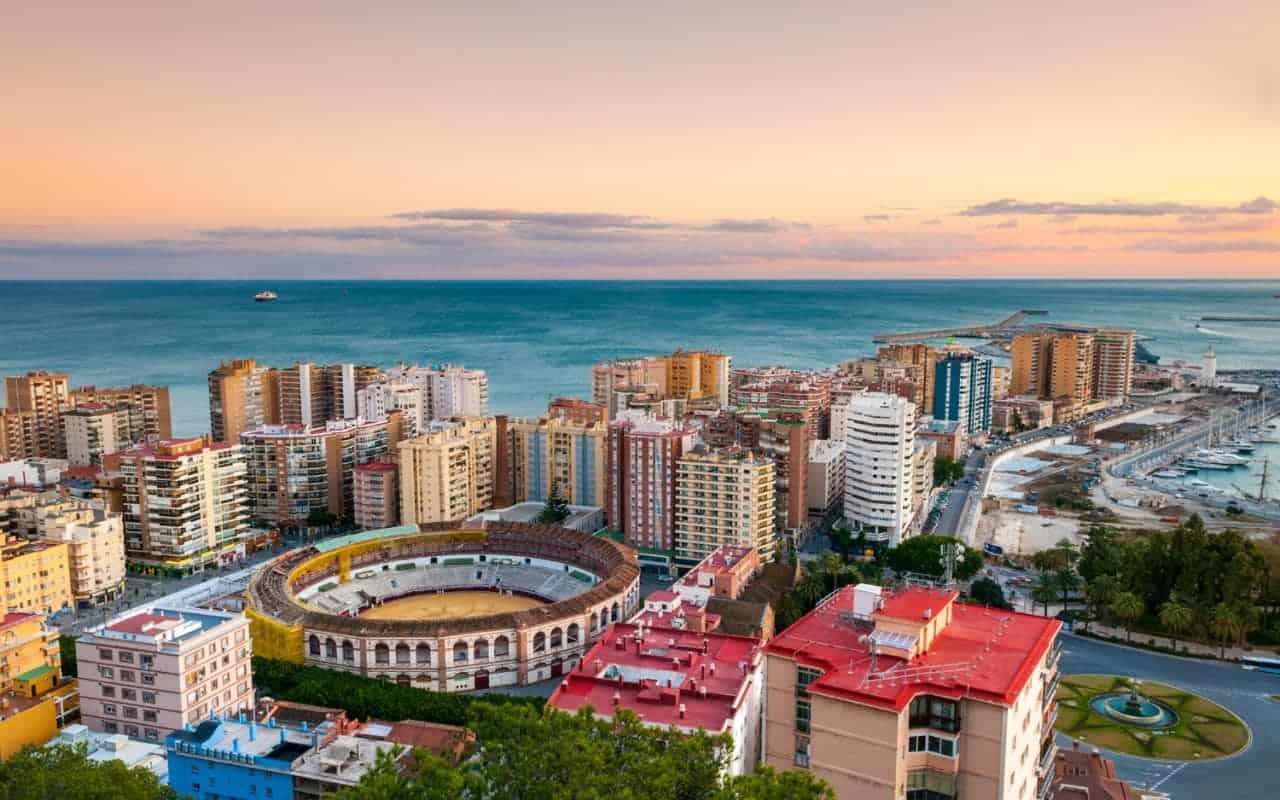 .
---
---
Torremolinos
Heading west from Malaga you come to the seaside resort of Torremolinos and its seven-kilometre long beach full of high-rise hotels and apartment buildings. With its close proximity to the airport (10-15 mins) Torremolinos is a popular destination for the package holiday crowd and is geared up for fun in the Spanish sun. Quieter gated residential developments with good facilities can be found in Playa Mar and Pueblo Blanco districts, with attractive two-bedroom flats selling for around 200,000€.
Related: What's it like living in Torremolinos?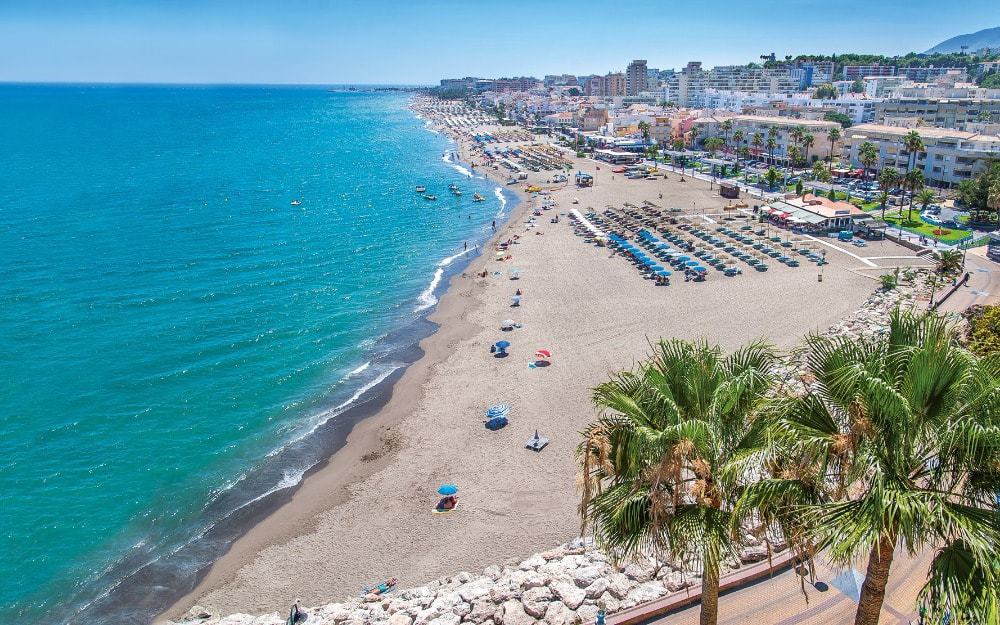 ---
---
Benalmádena
Hugely popular with tourists thanks to its facilities that include Tivoli World amusement park, Selwo Aquarium, and a 7,000-square-metre sports centre that features a 900 square metre ice rink. The town also boasts an award-winning marina and a cable car ride that will whisk you to the top of the nearly 800-metre high Calamorro Mountain for views of Gibraltar and the African Coast. Property prices vary depending on size with a two bedroom apartment in the main residential and commercial district selling for around 200,000€.
Related: What's it like living in Benalmadena…and Alhaurin El Grande?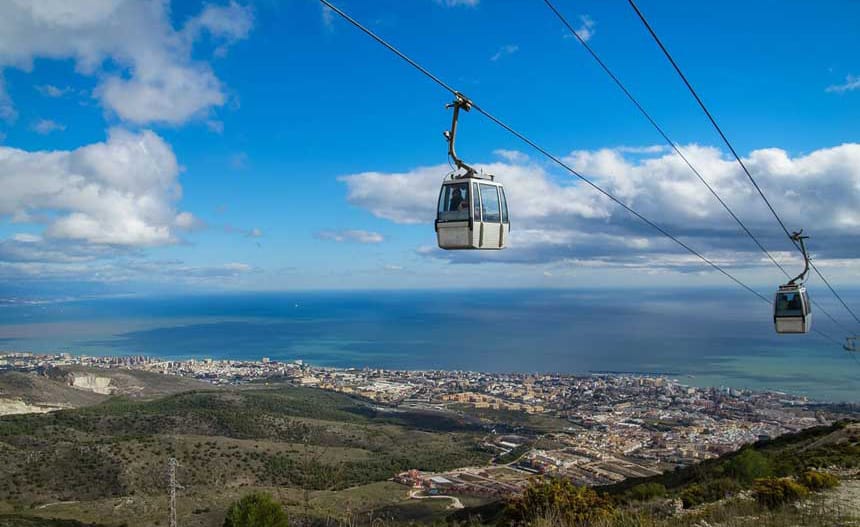 ---
---
Fuengirola
Being just 20-25 minutes from Malaga Airport the coastal town of Fuengirola is very popular with second homeowners who enjoy the broad sandy beach, seafront restaurants and a lively nightlife scene. Being built on flat land, the front line apartment buildings overlooking the Paseo Marítimo command premium prices but if you are willing to give up having a sea view, two-bedroom units are available a few blocks away for as little as 150,000€.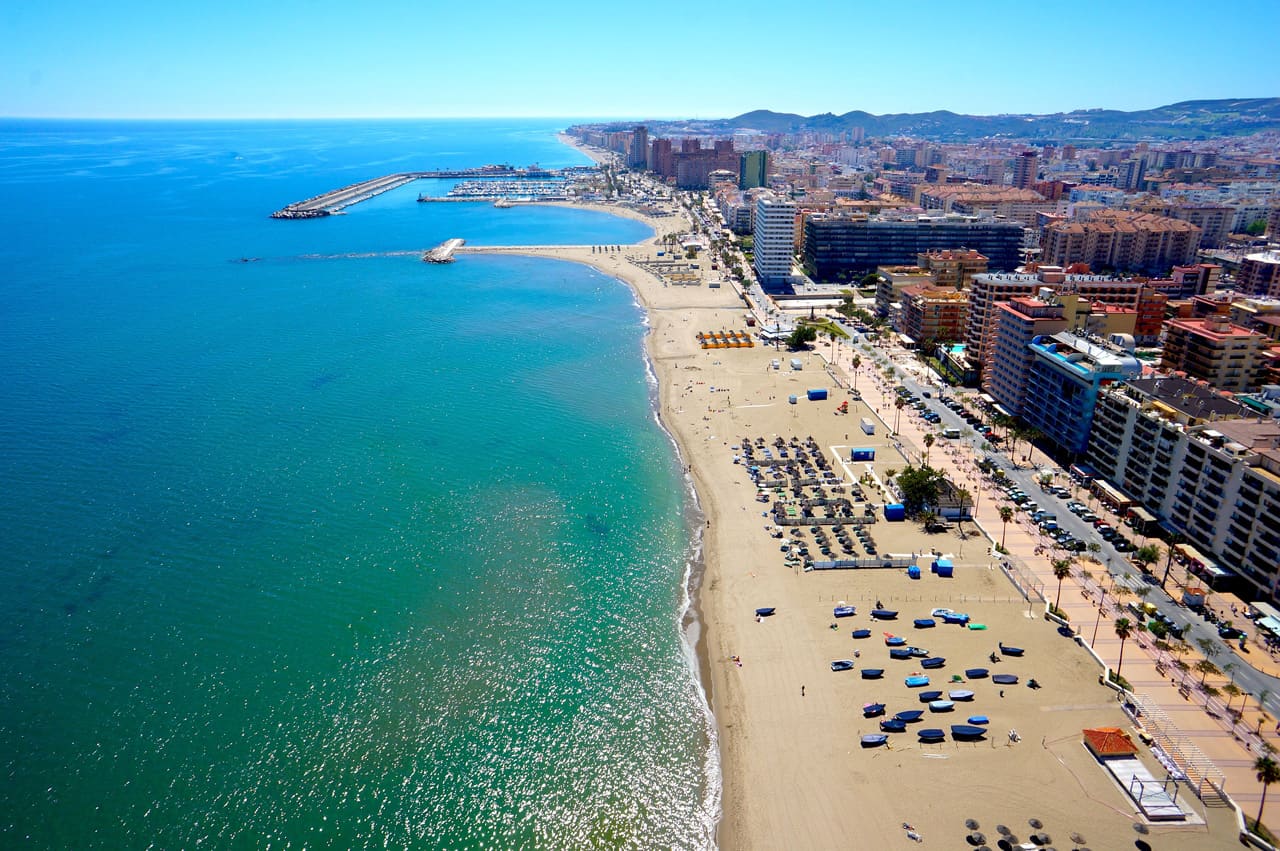 ---
---
Mijas
Away from the coast perched up in the mountains 430 metres above the sea is the picturesque & white-washed village of Mijas Pueblo and the nearby town of Alhaurín el Grande. The area is a golfers dream with golf course properties available for less than 150,000€. Mijas has a real community feel to it full of authentic Spanish culture while at the same time offering the familiar creature comforts of home. Add to this an international school and you have the perfect place for families looking to make a home in Spain.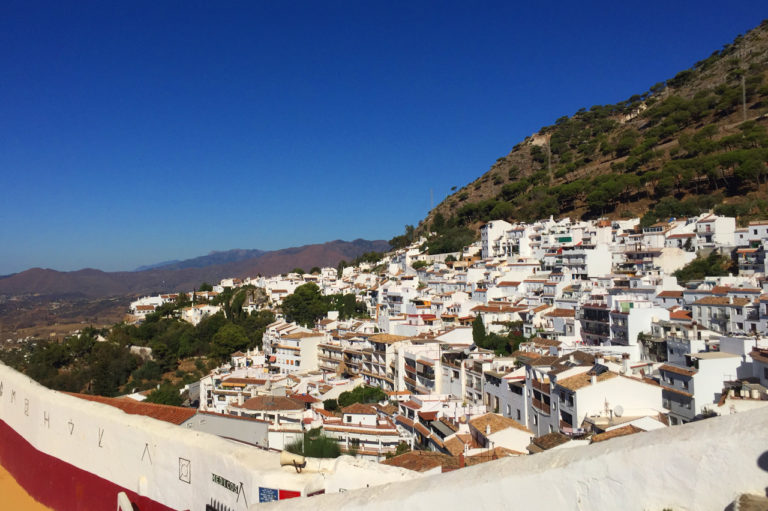 .
---
---
Torre del Mar and Nerja
Heading east out of Malaga you come across the towns of Torre del Mar and Nerja with the latter maintaining a typical Spanish fishing village feel thanks to a ban forbidding the building of high-rise apartments. Nerja is just 35-40 minutes from Malaga Airport by taxi and is geared towards families seeking a beachside location which has all the amenities you need at hand. Torre del Mar and its four-kilometre long beach and promenade is a popular summer destination for both Spanish and foreign tourists offering a city like feel during the summer months before hibernating for the winter. A good choice of properties can be found if you set your budget at around 150,000€.
Update 2020: We're now settled in Nerja. Read why we chose Nerja as our new home in Spain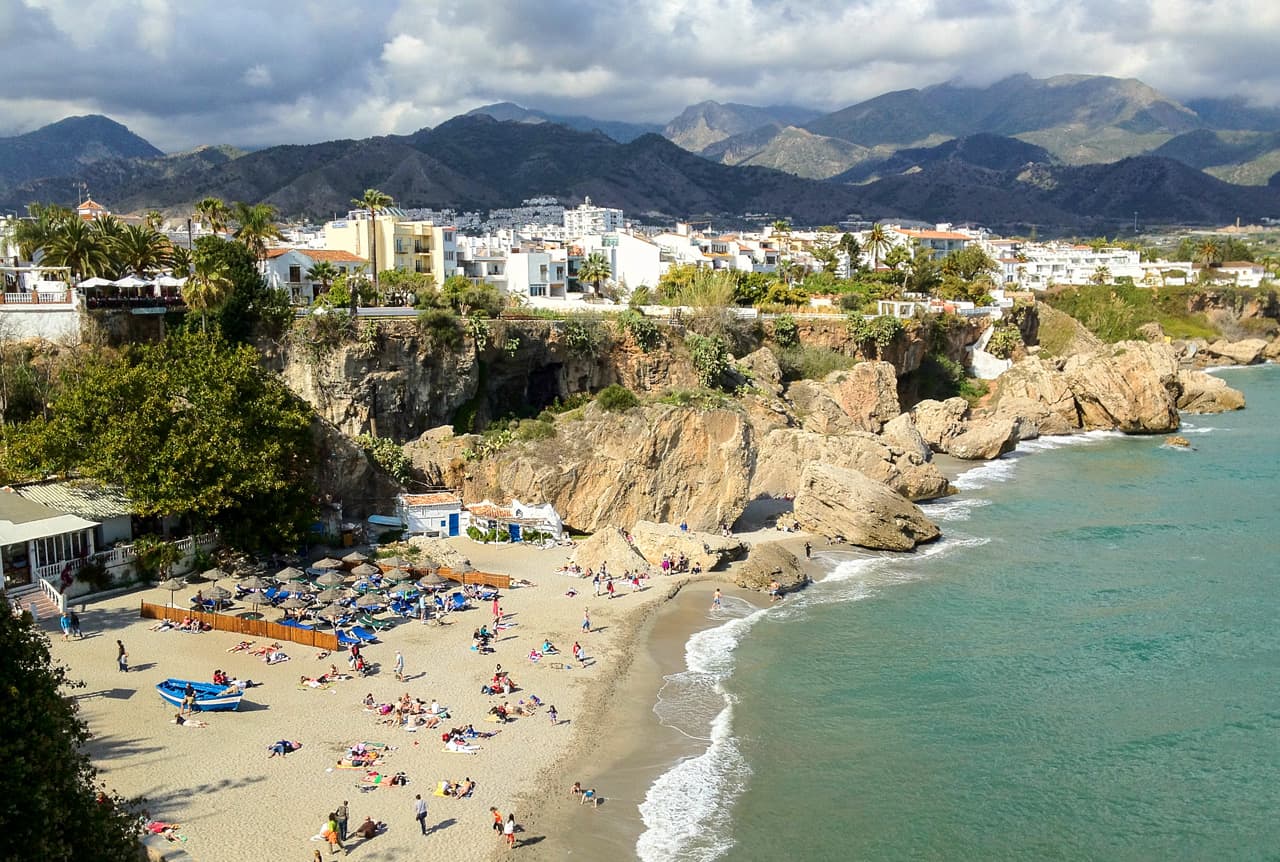 Marbella
Historically Spain's most upmarket and fashionable place to live since being discovered by the jet-set back in the 60s, Marbella and the glitzy Puerto Banús Marina boast top designer shopping and celebrity chef restaurants that cater to an exclusive clientele. Property prices compared to other parts of the Costa del Sol tend to be on the high-end with frontline penthouses and villas selling for millions of euros. Being just 40 minutes by taxi from Malaga airport to Marbella, it's within easy reach of the airport for frequent flyers. In some ways, the cost of living here is no different to other places on the Costa Del Sol, such as weekly shopping & utilities. Other 'luxuries' such as eating out is noticeably different. Away from the marina and seafront, you can still live like a millionaire with decent two-bedroom flats available for around 200,000€.
---
---
MAPPING SPAIN: Our new blog dedicated solely to Spain covers many more destinations in Spain including on the Costa del Sol: places like Estepona, Rincon de la Victoria and Frigiliana.
---
---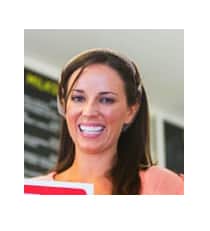 This Guide is contributed by Nicola Griffin. Originally from the UK, she moved to Spain's Costa del Sol. She loves it. She has much more on the Costa del Sol on her website.
Ps. If you find our blog helpful, please consider using our links to book your flights, hotels, tours, and car rentals. Have a look at our Travel Resources page.