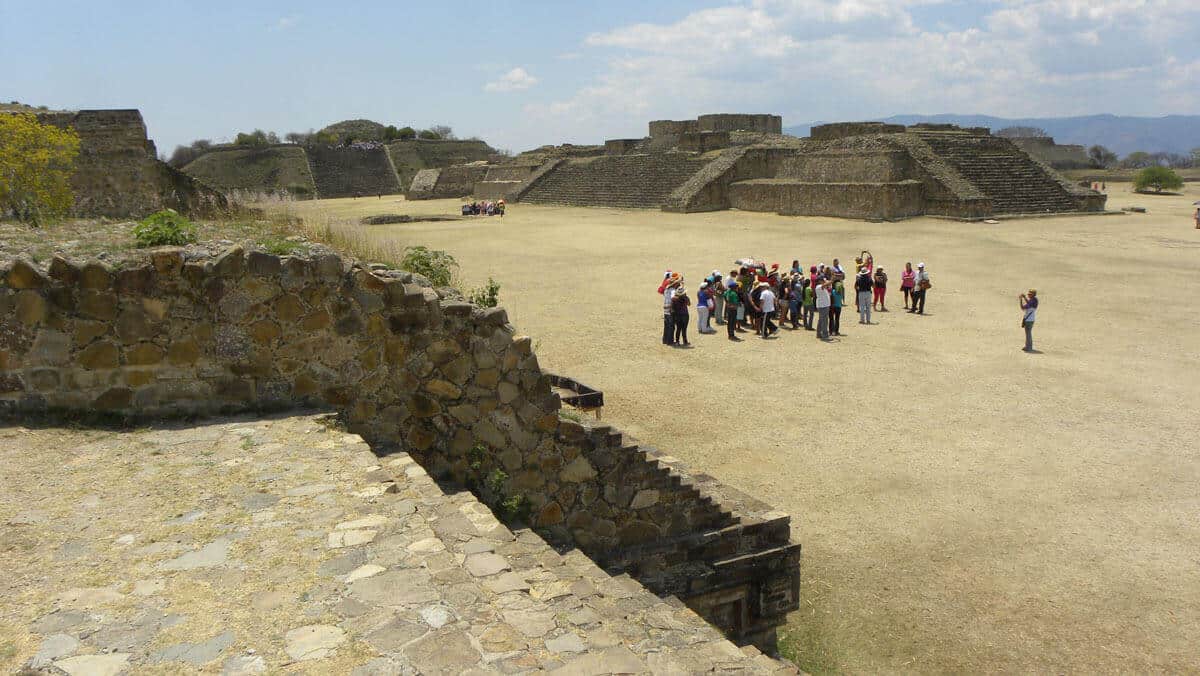 Why you HAVE to visit Monte Alban
Monte Alban is one of the top 5 archeological sites in Mexico (the other 4 are Teotihuacan, Palenque, Chichen Itza, and Uxmal). But Monte Alban is special because of its spectacular geographic location; on a 400 meter plateau, it has 360-degree views over the valleys surrounding it including, on one side, the colorful city of Oaxaca.
The city was founded around 500 BC by the Zapotecs, a race of warriors and artisans who also built the richly detailed archeological site found at nearby Mitla. Attracted by the location (it was the perfect spot for defense against invaders) they leveled off the hilltop and built temples and palaces in the years up to about 200 BC (known as Monte Alban phase 1). It is thought that the town had a population of about 10,000 during this time. Also noteworthy is that the civilization in Monte Alban, evidenced by hieroglyphs, was the first in Mexico to use writing and a written calendar.
Between 200 BC and AD 350 (phase 2) the city grew and came to dominate more and more in the region.
The city hits its peak from about 350 to 700 AD (phase 3) when the main and surrounding hills were terraced for dwellings. The population reached about 25,000 during this time. Monte Alban had evolved into a highly organized, priest-dominated society that controlled the extensively irrigated Central Valley and its 200 or so settlements.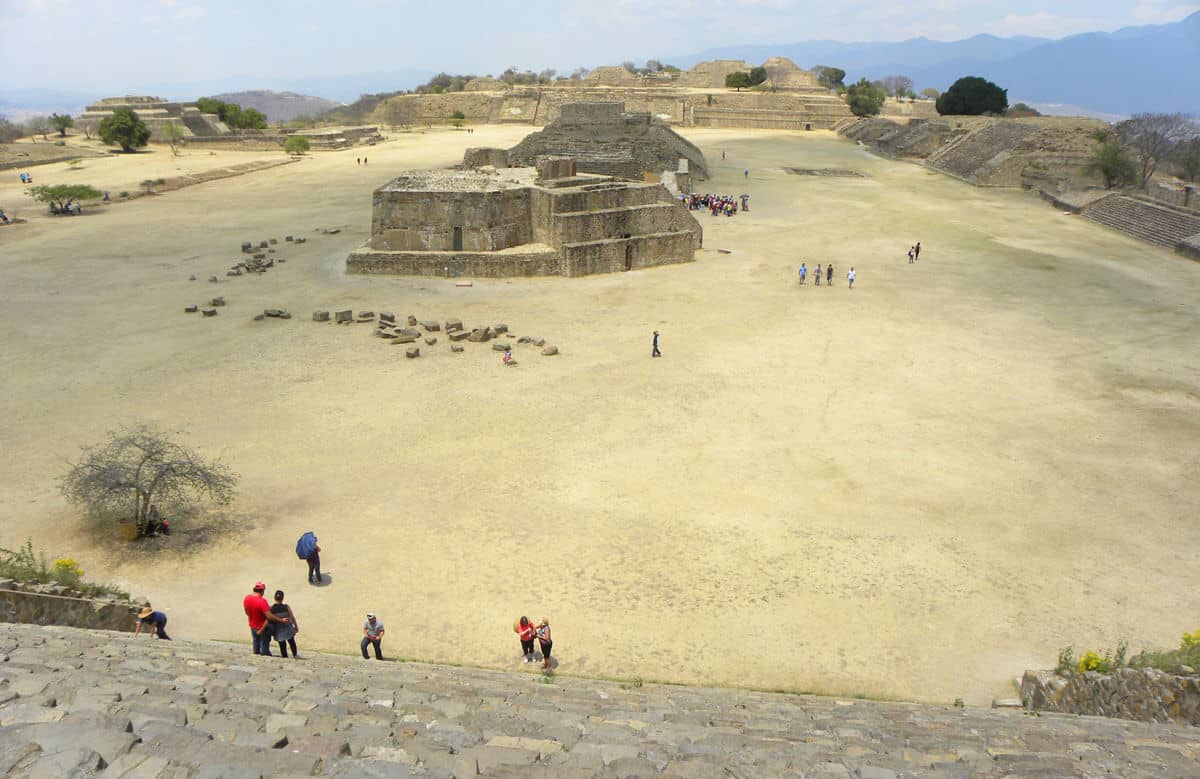 ---
---
Wars and Sacrifice were a constant during these periods. A famous carving known as Danzantes (Dancers) shows what was originally considered to be a depiction of celebration. The consensus today is that they depict sacrificed leaders of conquered neighboring people. Carved between 500 and 100 BC, they generally have open mouths (sometimes turned down in Olmec style) and closed eyes. Some have blood flowing where their genitals were cut off (which you would have thought would be the first tip off that it wasn't a depiction of celebration). The Monte Alban elite however also liked to have fun – one of the first structures you see when visiting the site is the 'Juego de Pelota', thought to have been constructed around 100 BC. Here teams would play a game where a small ball, hit by hips and elbows, had to be passed through small horizontal hoops. There is evidence among some Mesoamerican sites that losing teams would be sacrificed; there is no evidence however of this happening in Monte Alban. The Gran Plaza, about 300 m long and 200 m wide, was the center of Monte Alban and includes temples and the residential quarters of some of the city's elite. At one end of the Gran Plaza is the Plataforma Sur. Climb the wide staircase for the best viewpoints over the plaza as well as the surrounding mountains. Just to highlight the achievements of the Zapotec civilization – a building (technically named Building 'P') topped by a temple was an observatory where an opening was aligned so that the sun would shine at exactly the right angle at solar zenith passages (on May 5 and August 8 specifically). Just like in all those Indiana Jones movies. At the other end of the Gran Plaza is the Plataforma Norte which is almost as large as the Gran Plaza. Here were chambers and a ceremonial complex which included a sunken patio (containing an altar at its center) and a roofed hall. More great views from this spot.
---
---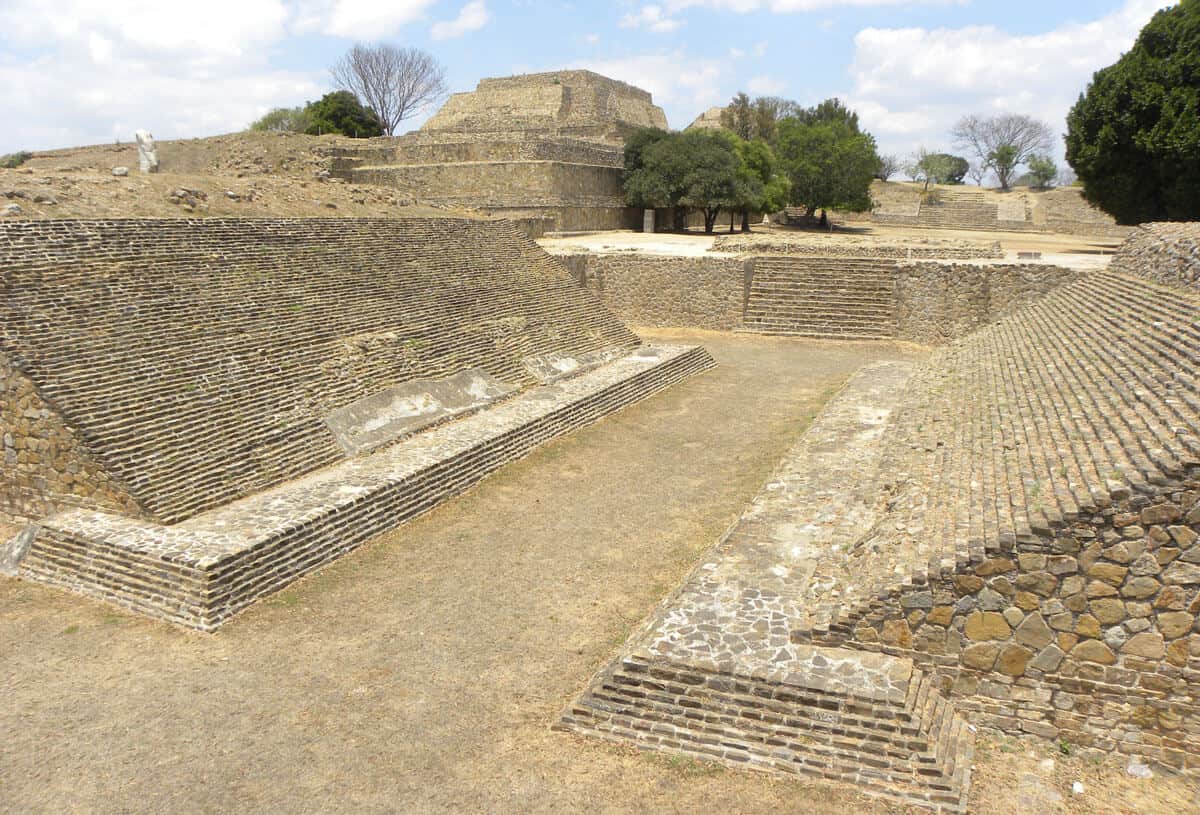 By the time the Spanish came to this area in 1521 (the Aztecs had been subdued and the Zapotecs didn't put up a fight) Monte Alban had long been abandoned. There is even dispute over the name 'Monte Alban"; some say it came from a Spanish soldier who got inspiration from the Alban Hills of Italy, others say that the lands belonged to a Spaniard with the surname of Monte Alban or Montalban.
---
---
Visiting Monte Alban
Monte Alban is an easy visit from Oaxaca. A bus from downtown takes about 20 minutes. At the top of the long, winding road is the entrance to the site where you'll find a good museum with a pretty café featuring an outdoor patio. You have to walk about 5 minutes, through turnstiles, to reach the archeological site. Plan on at about 2 hours to properly explore the site, more if you take a guide (available in Spanish, English, French and Italian – I would recommend taking a guide if you can, they provide a ton of information).
Organized Tour. If you want to book a tour from Oaxaca, this one is recommended. They'll pick you up at your hotel, guide you around Monte Alban, and deliver you back to your hotel. It's half day tour.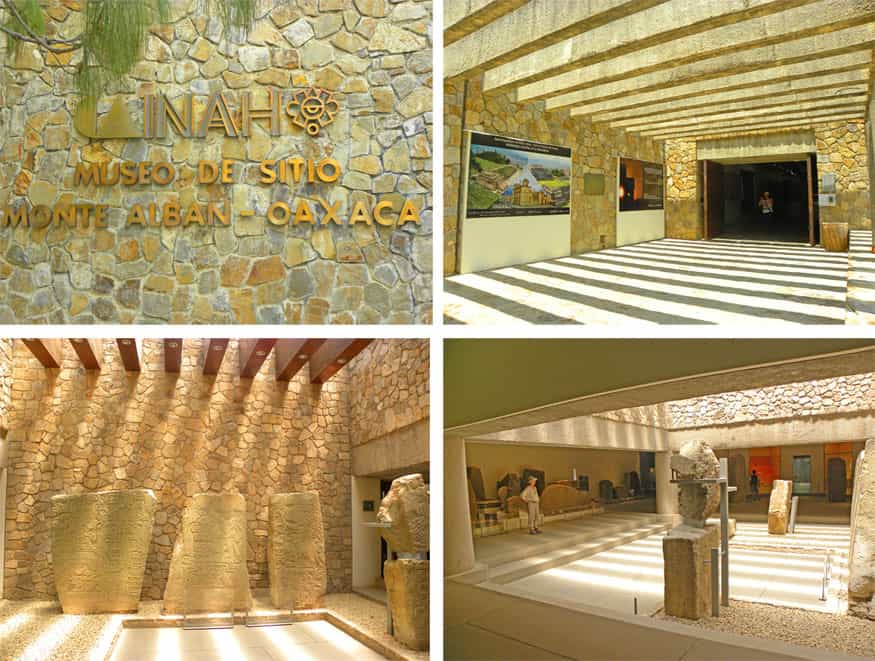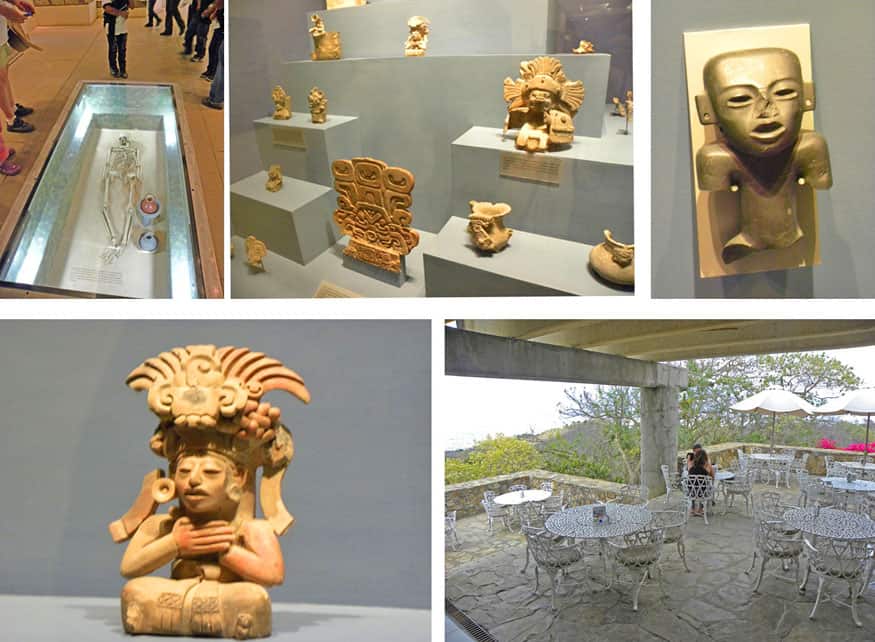 Of all the interesting highlights in the area around Oaxaca, Monte Alban is the one that you absolutely can't miss. It is in fact the most impressive site that I have seen to date in Mexico.
---
---
.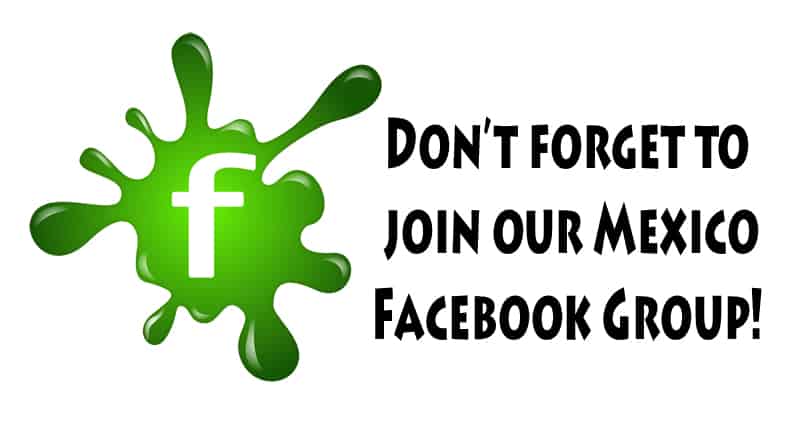 Ps. If you find our blog helpful, please consider using our links to book your flights, hotels, tours, and car rentals. Have a look at our Travel Resources page.