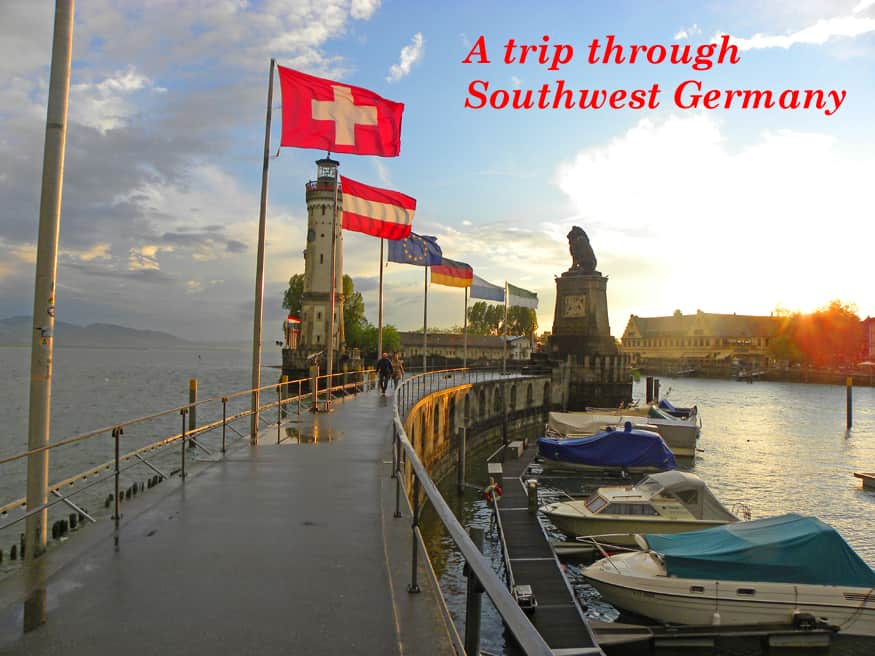 Every year I try to get together with my mom for a week somewhere. This year we met up in Lindau, in Southern Germany, and explored a few places in the region. Here is a quick summary  – with lots of photos – of places covered over 5 days.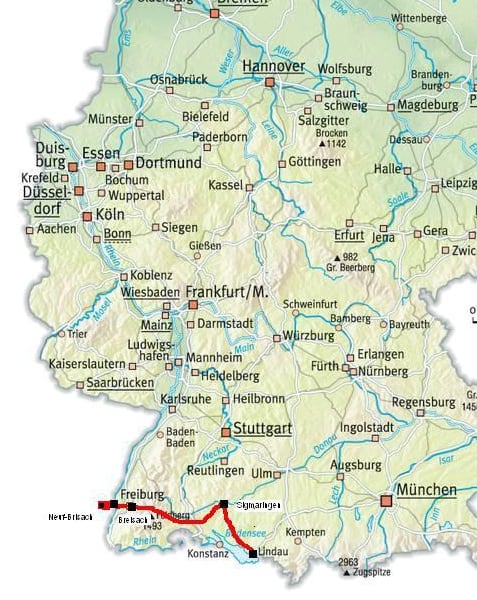 Lindau – a pretty little town surrounded by some beautiful geography. The mountains seem to change constantly depending on the light and clouds. Lindau has a fairytale old town and a lakefront promenade lined with cafes. Lindau was my favorite place on this holiday – as you can probably figure out by all the photos I took of this lovely town.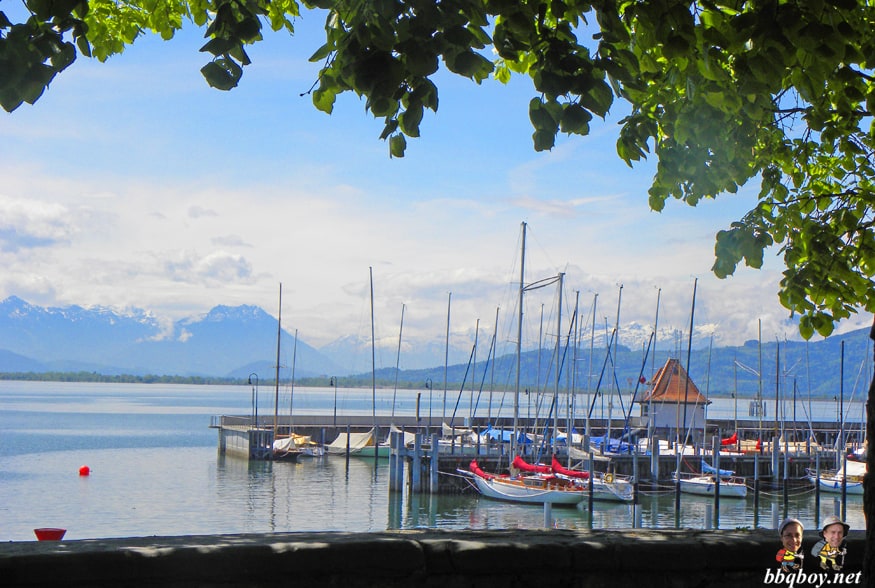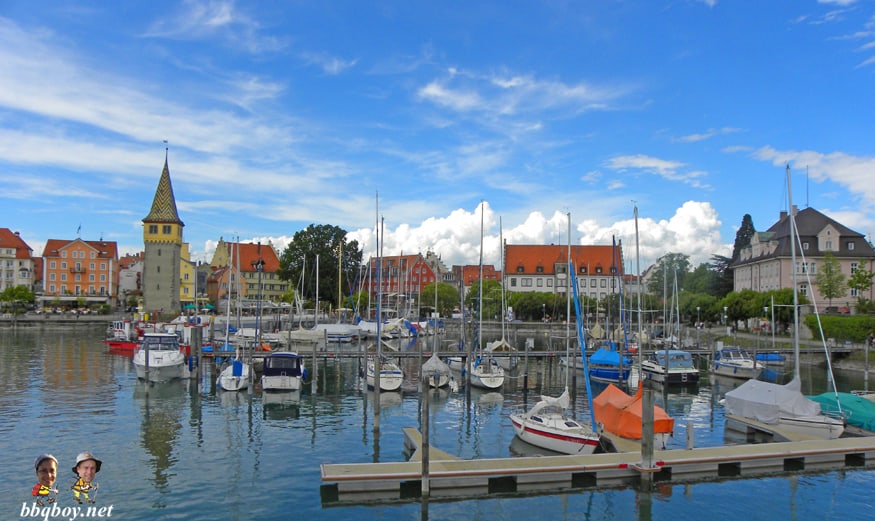 ..
.
Sigmaringen is dominated by the huge Sigmaringen Castle which was the seat of government for the House of Hohenzollern-Sigmaringen. English tours on Saturdays only – but the castle is still worth taking in German for all the rooms you get to see (my highlight was the room of weapons). Across the river are a few paths with gorgeous views of the castle. We had a  few hours of sun – then the shitty weather started and basically didn't let up the rest of the week.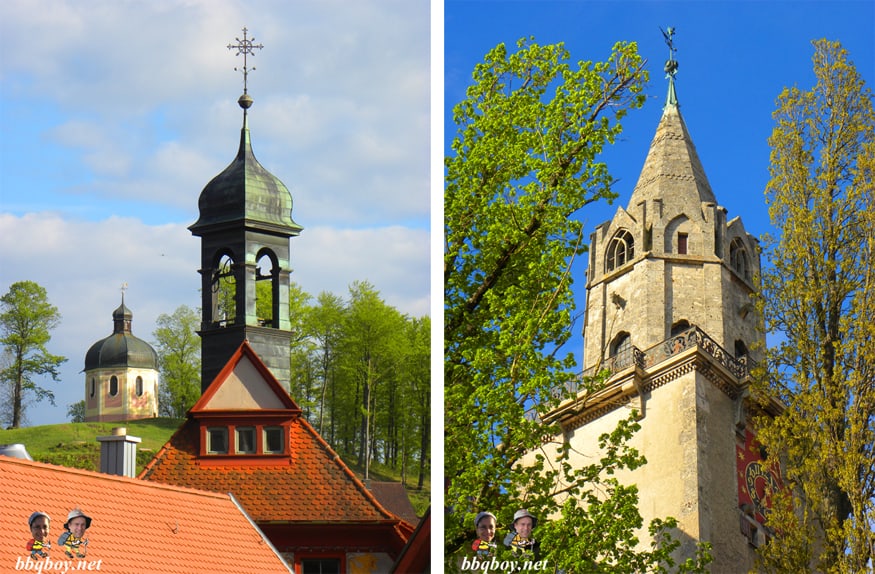 .
Freiburg – a university city in the Black forest which is quite popular with tourists. Surrounded by hills, it also has a small river cutting through the city. They've done a good job preserving the façade of historic buildings around a modern core. The Münster (church) is the highlight of the city and I climbed to the top. The views are supposed to be fabulous but they weren't anything special on this day because of the crappy weather. On Saturdays there is a farmer's market around the Munster where you can get a beer and sausage (as we did). A pretty city with a young, lively feel.
Below left: Looking up at the Munster.                     Below right: Inside the Munster
Below: Views from above.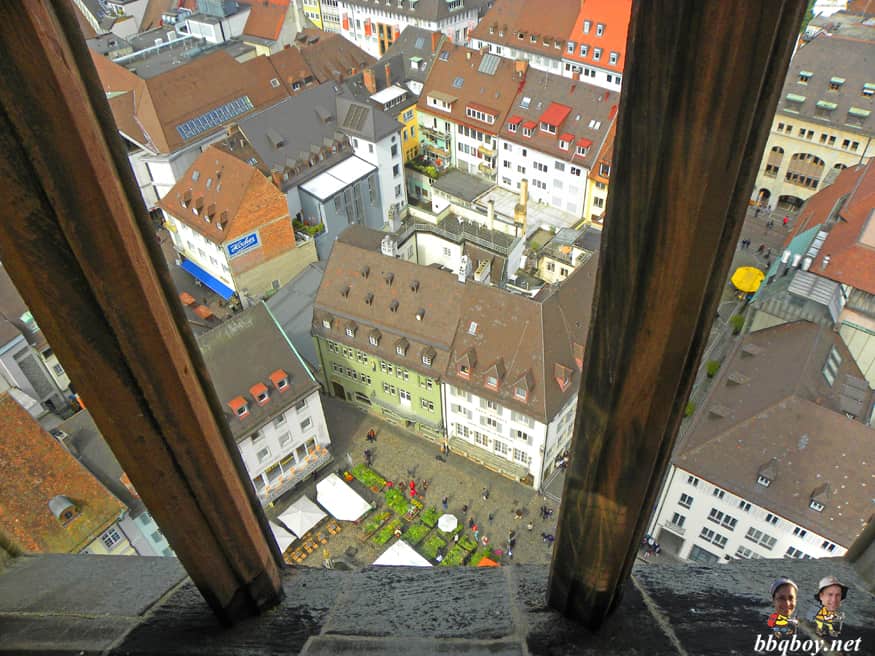 .
Breisach – A cute little town on the Rhine. France is just across the river. The highlight was the münster (no pic below, it was undergoing restoration and was covered in scaffolding), which is up on a hill overlooking the town. Breisach is charming and, although not swamped by tourists, it has a good tourist infrastructure. A good place to rent a bike and do some cycling. Not such a great place that I would want to come back, but a nice town not worth avoiding (how's that for an off-handed compliment?)

.
Neuf-Brisach is 4 km across the river from Breisach in France. This place is listed as a UNESCO World Heritage site. Aerial photos of Neuf-Brisach, with its octagonal fortifications surrounding the town, are very impressive.
We took the bus to Neuf-Brisach. After a nice ride in green countryside, the bus went through a brick gate (impressive we thought), into a town unlike any other. Deserted streets barren of people, no storefronts, no trees, a concrete landscape of non-descript 1 and 2 storey houses. Every street looked the same, until we reached a square in the middle of the town where we were dropped off. We were right in front of the tourist office. It was Saturday and it was closed. It was the ugliest town square I've ever seen. The fountain looked like it hadn't functioned in years and it was surrounded by cars. Yup, they were using the square as a parking lot.
We walked down deserted streets half expecting to be attacked by a pack of stray dogs. Neuf-Brisach is an ugly and utterly depressing town devoid of life. Things only changed when we got out of the town gates and walked along the outside walls of the town. The fortifications are amazing. We circled the town, seeing nothing but these huge brick walls (below).
We got back to town, making sure to get back in time for the bus to get us out of Neuf-Brisach. The place has so much potential, the fortifications are really impressive – but honestly, the town is an armpit. I can't believe the terrible job the French have done here. If you visit, make sure you get out by sundown.
————
.
That was our trip. Although we didn't love everywhere we went, we always like discovering new places even if it sometimes means disappointment. We had lots of good food, beer, and wine, plus more importantly, we got to spend some time together which is rare these days.
Above: Flying home. Somewhere over central France
Have you been to this region of Germany? If so, do you have some favorite places in the area? We love Germany and would like to come back one day for more exploration so appreciate any feedback.