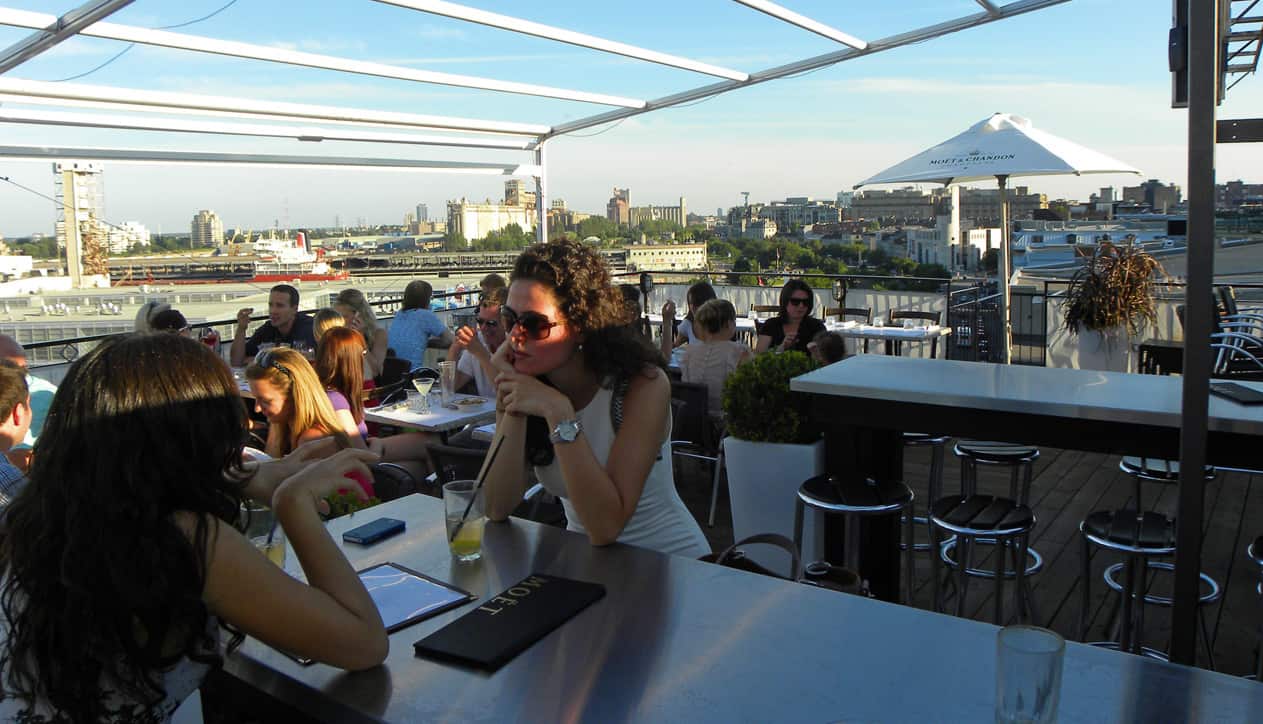 3 bars with the best views in Old Montreal
For some reason it seems very hard to find a website listing the bars with the best views in Montreal. So after a bit of googling, and some asking around, we decided to do a beer crawl to investigate the bars with the best views in Old Montreal. As I found out, these rooftop bars sit atop some of the nicest hotels in Old Montreal. Here they are:
This was the first bar we went to. It is on the 5th floor of Auberge du Vieux Port, very close to the main tourist stretch of Place Jacques Cartier. It doesn't have a big assortment of beers but has wine, cocktails, and a mix of tapas. It also has THE best views of Old Montreal – you get a great view of the port as well as across Rue St. Paul and the old city. We had a couple of beers and snacks here while enjoying the views. I also like this place because it's not pretentious and is reasonably priced; people coming here are a mix of tourists and locals, most dressed in shorts. Service is friendly.
Note: Auberge du Vieux Port is also a very good, family friendly hotel and a great place to stay in Old Montreal.
---
---
"Verses" is on the 5th floor of the Hotel Nelligan, a few blocks west of L'Auberge du Vieux Port. It is upscale and trendy with a much more sophisticated menu than L'Auberge du Vieux Port. Views are not quite as impressive – you can see a bit of the old port, but the range very limited because of the buildings on either side. The best views are actually facing the other way, looking out Notre-Dame Church and the Aldred building (the art deco building you see to the right on the photos below).
Hotel Nelligan is an upscale hotel. Attracts higher end tourists, business people, and it also does a lot of banquets, weddings etc…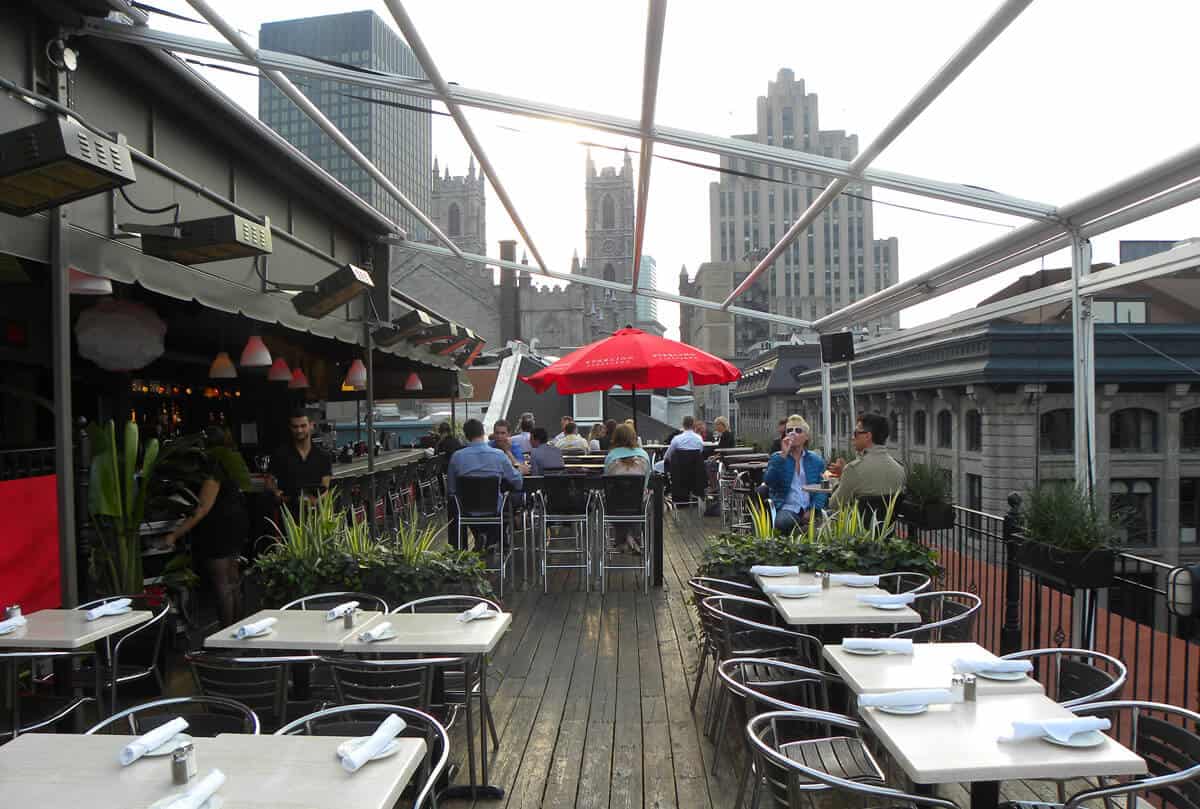 Below: other activities that might interest you in Montreal
This is an even fancier place, located on Place D'Armes, which is the square on which Notre Dame church is located. Although you can't get direct views of the church and square (because of the building next door) you get a unique perspective on the various buildings around the square as well as the other historic buildings on Saint Jacques street.
Again, you can also stay at the Hotel Place D'Armes. It's right in the epicenter of Old Montreal and like the Hotel Nelligan it attracts an upscale clientele.
There you go, the bars with the nicest views in Old Montreal. They're also great places to stay while in Montreal.
---
---
Ps. If you find our blog helpful, please consider using our links to book your flights, hotels, tours, and car rentals. Have a look at our Travel Resources page.