5 Great Countries to TEFL in
About 15 years ago, while still working (and dreaming of a life of full-time travel), I decided to get a TEFL Certificate (Teaching English as a Foreign Language). I figured if nothing else worked out, I could finance my travels by teaching English.
It took me 6 months to get my TEFL Certificate. During that time, I often wondered where I would teach English. It's one of the most common questions people have.
So, what are the best countries to teach English as a Foreign language?
Really, there are a lot of options. Your criteria might include a thriving job market, an attractive salary, generous benefits packages, low living costs, vibrant culture, or maybe sun all-year round. The great thing is that there will always be somewhere to meet your criteria.
What's always worth bearing in mind when researching TEFL destinations is whether you fit a particular country's visa requirements. To teach full-time in Asia, you'll need a BA degree for a work visa (excluding Cambodia). In South and Central America, and Europe (if an EU citizen) you'll find more job opportunities that don't require a degree.
Requirements will always vary from one location to the next so it's important to do your research. It's also worth noting that the most credible employers will ask you for a 120-hour TEFL qualification. Getting TESOL/TEFL qualified with an accredited provider will help you get your foot in the door.
This post covers 5 great countries where you can teach English.
---
---
1. South Korea
In South Korea, TEFL is big business with a huge amount of money directed into private education every year. English education is highly valued and starts from a young age. As a result, there are a lot of opportunities for teachers.

South Korea boasts many great TEFL opportunities with some of the most competitive salaries and generous benefits packages anywhere. Having teaching experience will always be a bonus but it's not essential for many TEFL jobs. This makes it an ideal fit for ambitious first-time EFL teachers looking for entry-level positions.
Some of the most popular destinations within the country for teachers include the major cities: Seoul, Busan, Daegu and Incheon. Students are known to be eager and attentive learners, which makes teaching all the more rewarding when you know your efforts will be appreciated and respected.
2. Japan
Japan is another country in which the market for TEFL jobs is booming. It's one of the top destinations in the world for teaching English and is desirable because of it's unique history and culture.

Japan's is also an exciting place to live. Getting around is easy (there's nothing like taking a 375 mph bullet trains!) and everything works efficiently. You'll never be bored in Japan.
English education is mandatory once students reach 10 years old and with new initiatives now in place, students must reach a B1 level of English to graduate. This generates a lot of job openings for EFL teachers, adding to the list of why it's a great destination for you.
---
---
---
3. Spain
Spain is the largest TEFL market in Europe. With English proficiency commonly associated with many international job opportunities, it has only continued to become an increasingly valuable skill.

Spain makes a great option for those who are keen to experience a wealth of culture, have access to many job opportunities, indulge in incredible food and – if in the south – experience year-round good weather. Madrid, Barcelona, Grenada, Seville and Zaragoza all make attractive options for new EFL teachers, but there are opportunities country-wide even in more rural areas.
A low cost of living also makes Spain one of the most affordable places to teach English. Typically, wages for inexperienced EFL teachers in Spain aren't that high. However, low living costs and the possibility of employee incentives make it an attractive option. Besides working in schools, many teachers boost their income by also offering private tuition.
4. Indonesia
Indonesia is an exciting place to TEFL. Its landscapes are incredibly scenic with picturesque islands, beautiful beaches and dramatic mountain ranges.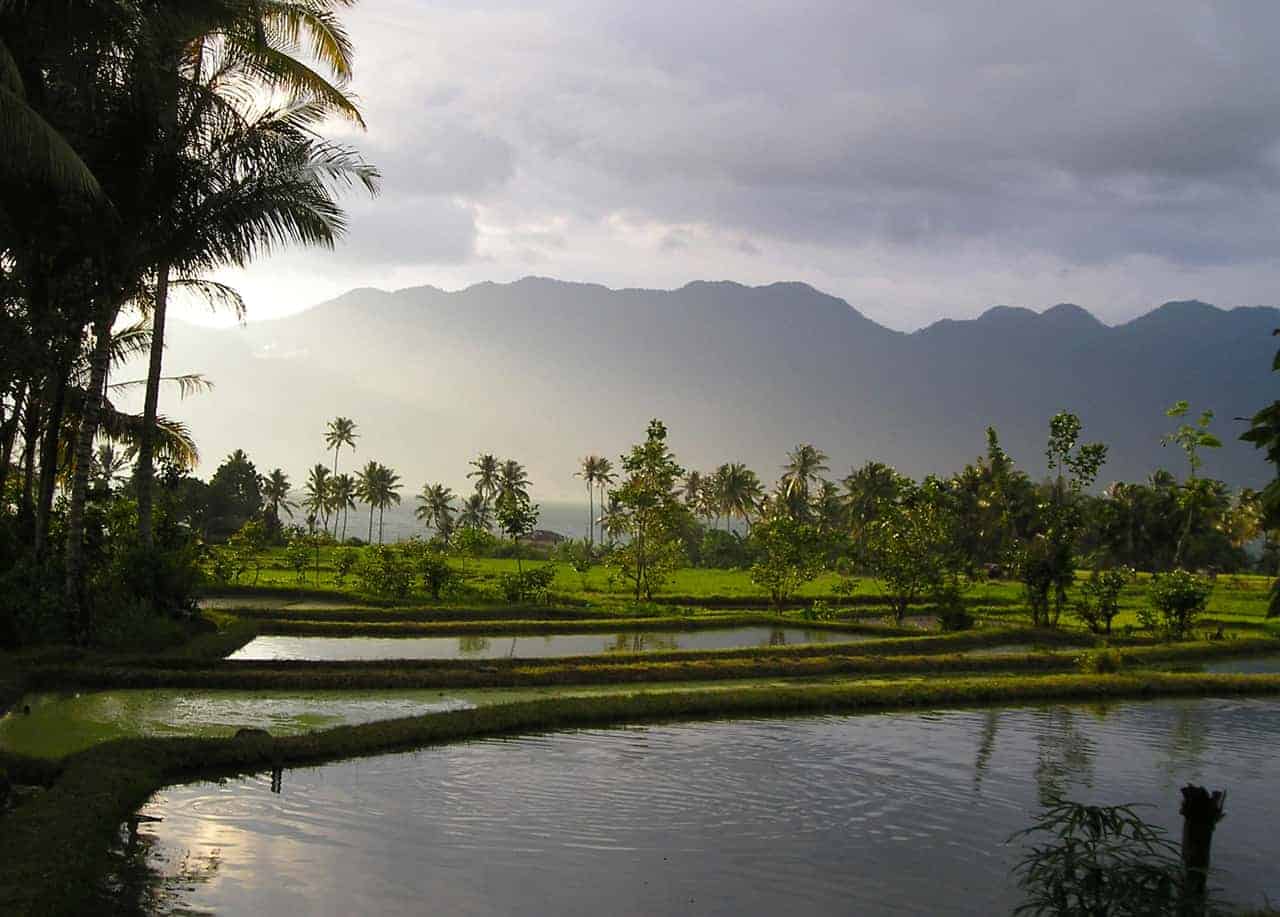 The TEFL market is strong in Indonesia with teaching jobs available across the country. Popular destinations include its capital, Jakarta, as well as Palembang, Medan, Surabaya and Bali. EFL teachers in Indonesia can expect generous wages that'll stretch far considering the low cost of living. And with lots to see you can do a lot in your time off – there' s tons of adventure, a myriad of cultures, and over 17,000 islands to explore in the Indonesian archipelago.
---
---
5. Cambodia
Unlike the rest of Asia, you don't need a degree to get a working visa in Cambodia. Plus, its location in Southeast Asia also offers lots of travel options in neighbouring countries like Vietnam, Laos and Thailand.

Cambodia has a lot to do and see in itself. For those eager to have a culturally-enriching experience, you'll find some of Asia's oldest temples, bustling markets, and above all, people renowned for their friendliness.
EFL teachers in Cambodia shouldn't expect a very high salary. However, just like Spain and Indonesia, low living costs will stretch your wage further so you'll have enough to see the sights, eat out, and travel.
Really, there are so many places you could teach with a TEFL certification and you don't have to be limited to one country. During our last 6 years of full-time travel we've meet lots of people who have made teaching English a career, going from country to country and continent to continent. It's a great way to see the world while making money and meeting people from different cultures.
For more information about how to TEFL, check out this article.