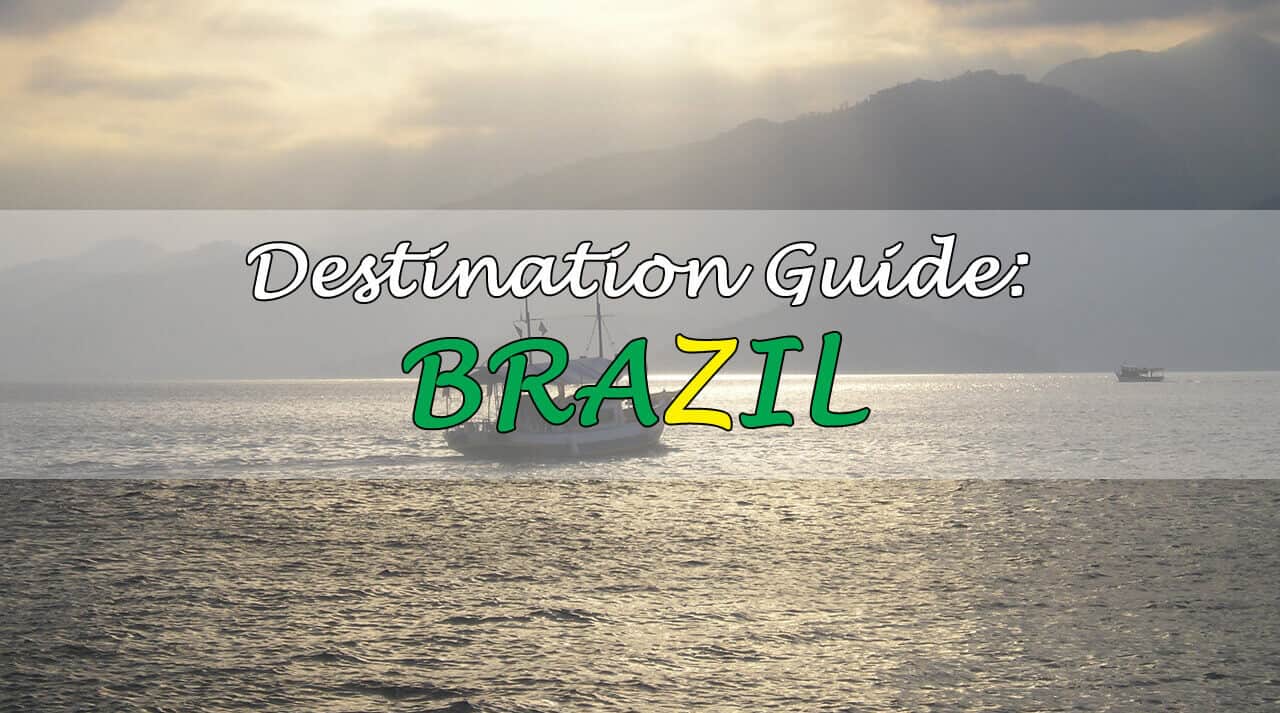 Where to Go and what to Do in Brazil
Brazil is a huge country, larger than the United States if you exclude Alaska. Although it doesn't have the mountains of its Andean neighbors, it has wetlands, tropical rainforests, and the best beaches in South America. Travellers are especially attracted to Brazil for its vibrant culture and diverse mix of races as well as great music and dancing, rich regional cuisines, lively carnivals, and passionate football fans. Brazil also has a very relaxed and open attitude to sexuality, both gay and straight, that appeals to many travellers.
This guide covers the most popular tourist destinations in Brazil and provides an overview of the essentials on travelling this country.
---
---
.
Top Places to see

.


Rio de Janeiro
Undoubtedly one of the most scenic cities in the world with some famous landmarks; Corcovado with the statue of Christ the Redeemer, Sugar Loaf with its great views over the city, the famous beaches of Ipanema and Copacabana. Visit the neighborhood of Santa Teresa and take a tram up the hill. Go to the Parque Nacional da Tijuca for hikes, views, even handgliding. Other attractions: the Botanical Gardens, Lagoa (a saltwater lake north of Ipanema – a favorite of locals looking to walk, jog, and bike) and Central Rio (highlights: Natural History museum, Theatro Municipal, Paco Imperial). The Rio Carnival is the most famous street carnival in the world and many travellers come here for this alone – it is usually held in February or March. Make sure to book months in advance and expect prices to go during this period.

Accommodation recommendations: Américas Copacabana Hotel (nice rooms, good price, a short walk to Copacabana beach), Selina Rio (cool, quirky, centrally located, good value). For an incredible experience (if you have the budget), try the Vila Santa Teresa.
Tours: A 6 hour best of Rio tour. Recommended. The tour I would want to do: a paragliding flight over Rio. I did it in Cape Town (another gorgeous city) and it was one of my highlights.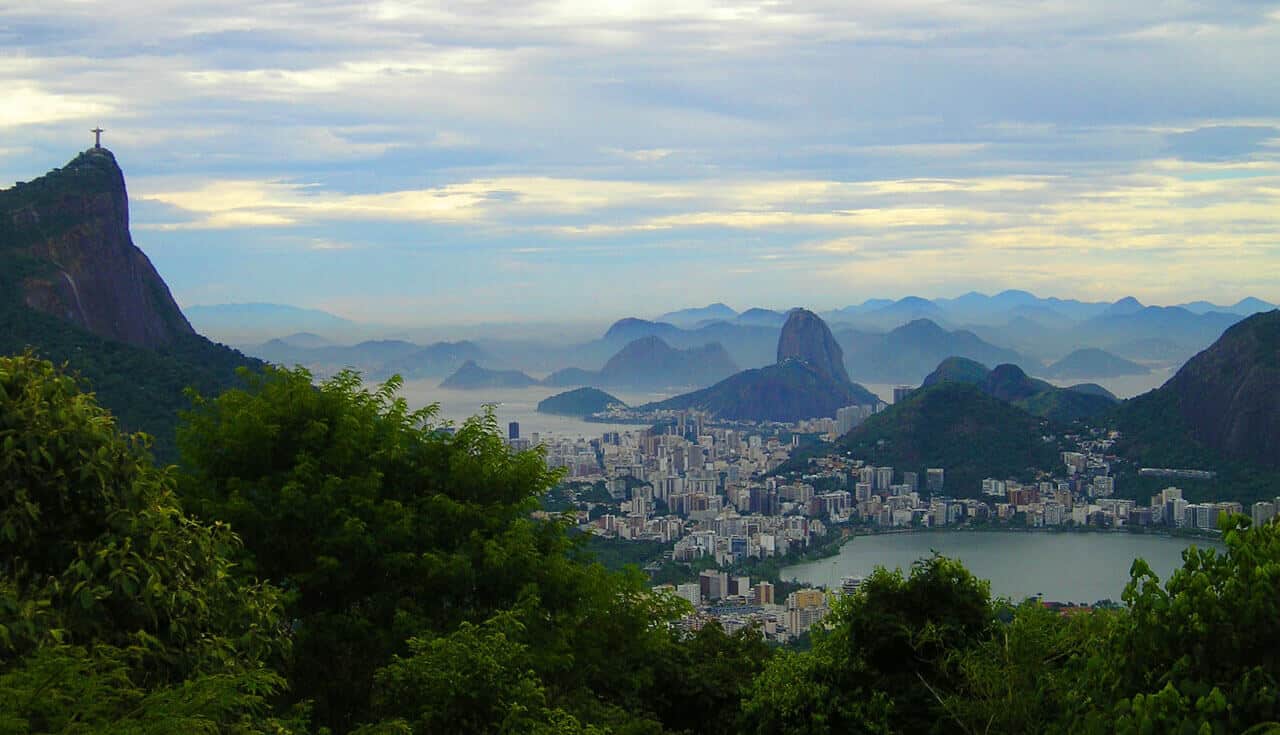 ---
---
Ilha Grande and Paraty
Within Rio de Janeiro State, Ilha Grande and Paraty are worth visiting. Ilha Grande is a beautiful, hilly island with beautiful beaches and white sand (it was actually the highlight of our trip). When not hiking or at the beach, the town of Abraao is laid-back and has some good restaurants and bars. Paraty is a colonial town with history dating back to the 1600's. A romantic town backed by high hills and with beautiful beaches in the vicinity, it is a popular place for travellers.
Recommended on Ilha Grande: We stayed at Pousada Naturalia. Very nice.
In Paraty: Pousada Maravilha. Very clean, good location…recommended.
---
---

Iguaçu Falls
Sharing the border with Argentina, these incredible falls are one of the most famous in the world and are a UNESCO World Heritage Site. Make sure to visit the falls on both sides of the border as they offer different viewpoints and highlights.
Flights: We flew to Iguacu from Rio on GOL. Lot less expensive than I expected.
Accommodation: We stayed at The San Martin Resort and Spawhich is about 4 km from the Iguacu airport and 400 meters from the entrance of the Iguazu Falls National Park. It is a large resort with about 150 rooms and its location is an absolutely perfect base to explore the Brazilian side of the falls.
Tour: This full day tour of the falls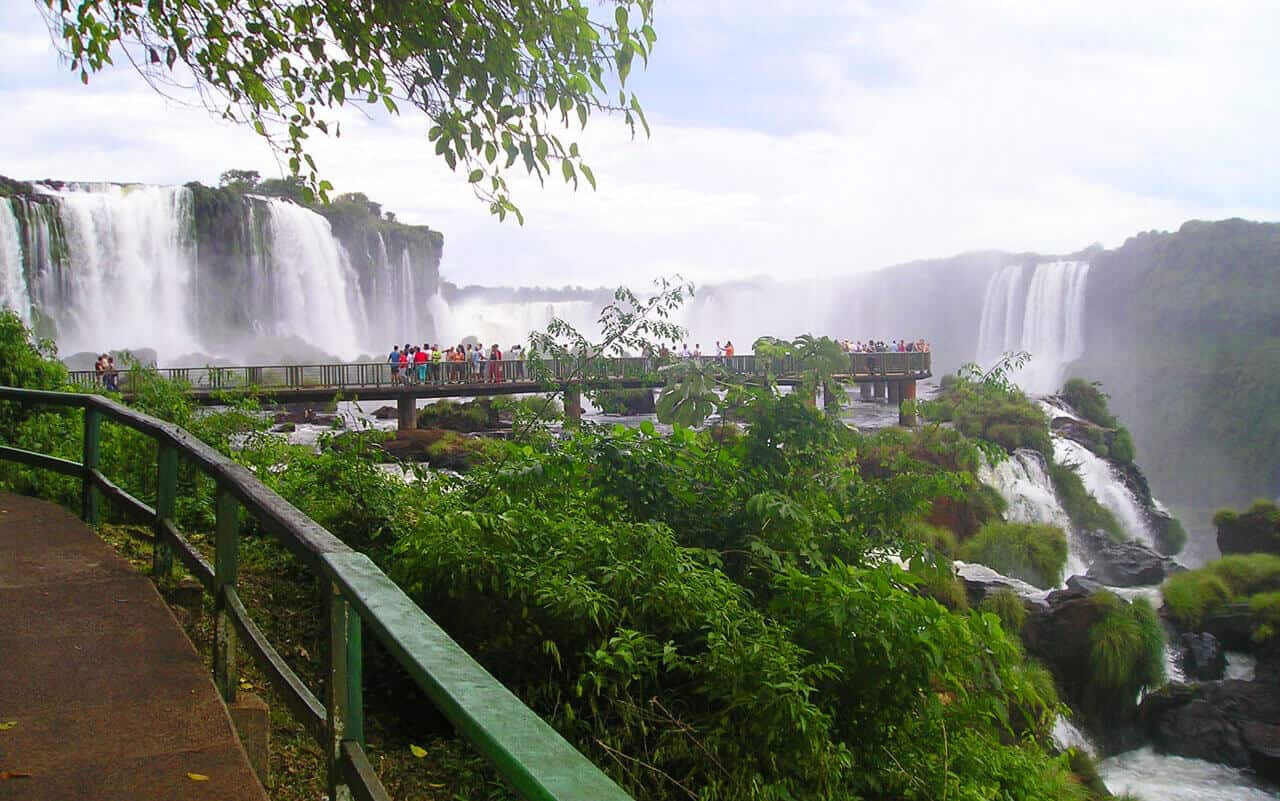 ---
---
Pantanal
The Pantanal is the best place in Brazil to see wildlife; whereas the dense tropical jungles of the Amazon makes it difficult to see animals, the Pantanal has open marshes which make them easier to spot. They are the world's largest wetland (20 times the size of the Everglades in Florida) and cover approximately 210,000 sq km. Giant Anteaters, Hyacinth Macaws, jaguars, caimans, anacondas, iguanas, giant river otters, eagles, tapirs, wolfs, bush dogs and the rare marsh deer make the Pantanal their home.
Salvador
Second only to Rio in the magnificence of its natural setting, on the mouth of the enormous bay of Todos os Santos (All Saints), Salvador has a different feel; hot, humid, slightly seedy but exotic, it is Brazil's version of New Orleans. It has great swimming beaches along with the largest ensemble of colonial architecture found in Latin America. Add to that an Afro-Caribbean culture which differentiates it from much of the rest of Brazil. Salvador is the most popular travel destination in the Northeastern part of the country.
Tour: this inexpensive 4 hour walking tour of the historical center. Recommended.
Accommodation: Hotel Cruz do Pascoal and Hostel Galeria 13. You'll notice that prices in Salvador much cheaper than in Rio. If you want a really nice place, I recommend Fera Palace Hotel.
---
---
Olinda
After Salvador,has some of the most beautiful colonial architecture in Brazil: a maze of cobbled streets, hills crowned with brilliant white churches, pastel-coloured houses, Baroque fountains and graceful squares. It was designated a World Heritage Site by UNESCO. Founded in 1535, the old city is spread across several small hills looking back towards Recife, but it belongs to a different world. In many ways, Olinda is the Greenwich Village of Recife; it's here that many of the larger city's artists, musicians and liberal professionals live, and there's a significant gay community. Olinda is most renowned, though, for its Carnival, famous throughout Brazil, which attracts visitors from all over the country, as well as from Europe.
Accommodation: Eco Olinda B&B (beautiful place in peaceful setting, but close to center and great value) or Cama e Café Casa de Campo Olinda (another relaxed place in close proximity to city center). For those looking for something more "hotel-ish" I recommend Hotel 7 Colinas.
Sao Paulo
The third largest city in the world and the largest in South America with over 17 million people. Although lacking the charm of Rio or Salvador, urbanites will enjoy great nightlife, music and cuisine.
Accommodation: Ez Aclimação Hotel and NOD Hotel are 2 good mid-range options. Hotel Cadoro São Paulo is an excellent 5 star at excellent value and price.
Amazonia National Park
About halfway between the cities of Manaus and Belem, this park covers almost 40% of the nation's landmass and is perfect for birdwatching, trekking and kayaking. Hiking, camping, and river tours are all popular activities.
Brazil essentials: watch a game of football (soccer), drink Caipirinha, listen and dance to Samba, watch some capoeira.
---
---
Practical Information & Costs
Flying in: Most travellers entering Brazil will fly to Rio de Janeiro (Antonio Carlos Jobim International Airport. Airport code: GIG) or Sao Paulo's Governador André Franco Montoro International Airport (most people call it "GRU". Airport code: GRU).