The Craziest show we've ever seen – Tokyo's Robot Restaurant
Great white sharks, mean Panda bears riding cows, scary rabbits, huge snakes, a whole bunch of other robots spitting fire or just making things explode…This has to be one of the craziest shows on earth. It's for sure the craziest we've ever seen.
I've got a bunch of photos below but for a show like this nothing captures it like video. Have a look and make sure to turn the volume up to fully appreciate what a loud mess this show is.
.
Not everyone will like the show. I read this review on Trip Advisor:
"Seriously, the entire thing is kind of like low-budget horror film meets Tokyo pop culture dystopia. As in, giant panda riding a cow fighting evil space invaders on a sacred tribal island…? Or a series of really elaborate, really tacky parade floats with loud obnoxious music? Then random other unrelated but flashy scenes thrown together after that? Just may be the weirdest thing I've ever seen. All I left thinking is…what the heck did I just watch?"
She just described it perfectly. It's also all the things we loved about the show.
.
Sure, it's touristy, tacky and loud. It's garish. And it's expensive (8,000 Yen per person, that's $95 CAD or $70 US these days). But the fun is contagious and I think we had a smile on our faces the whole time. Loved it. And if you want to be snobby about it: well, I paid $100/ticket to go see the Nutcracker in Montreal and halfway through it I couldn't wait to go home. I didn't want the show at the Robot Restaurant to end.
Some photos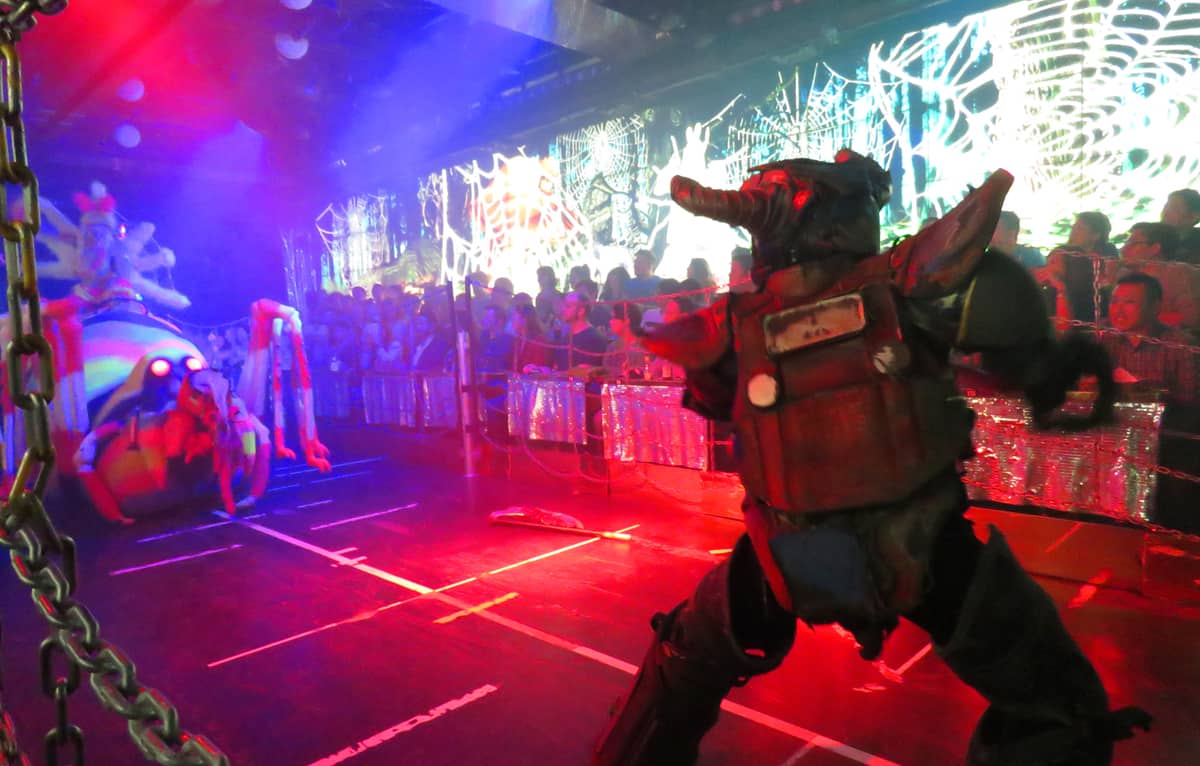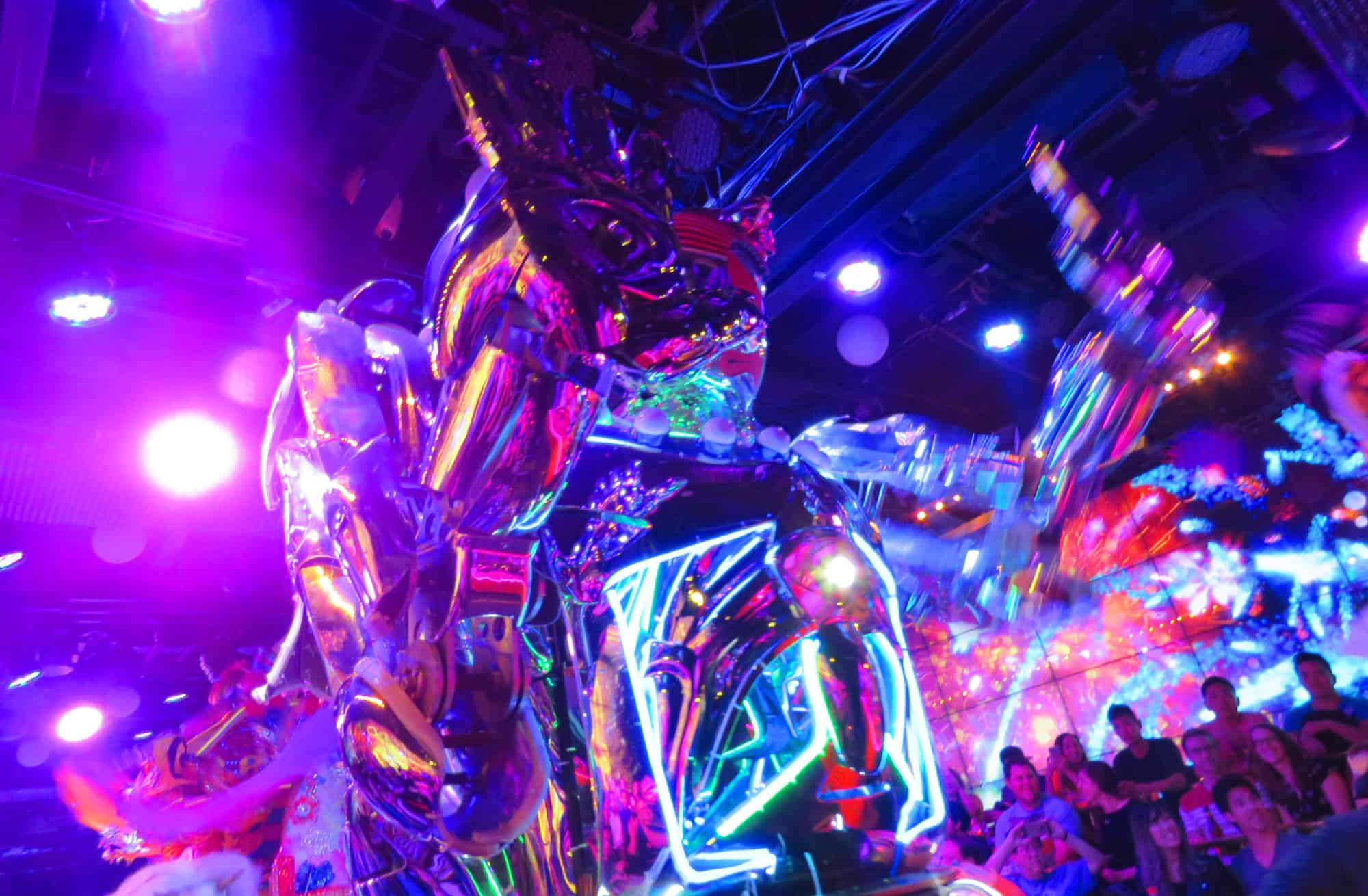 ---
---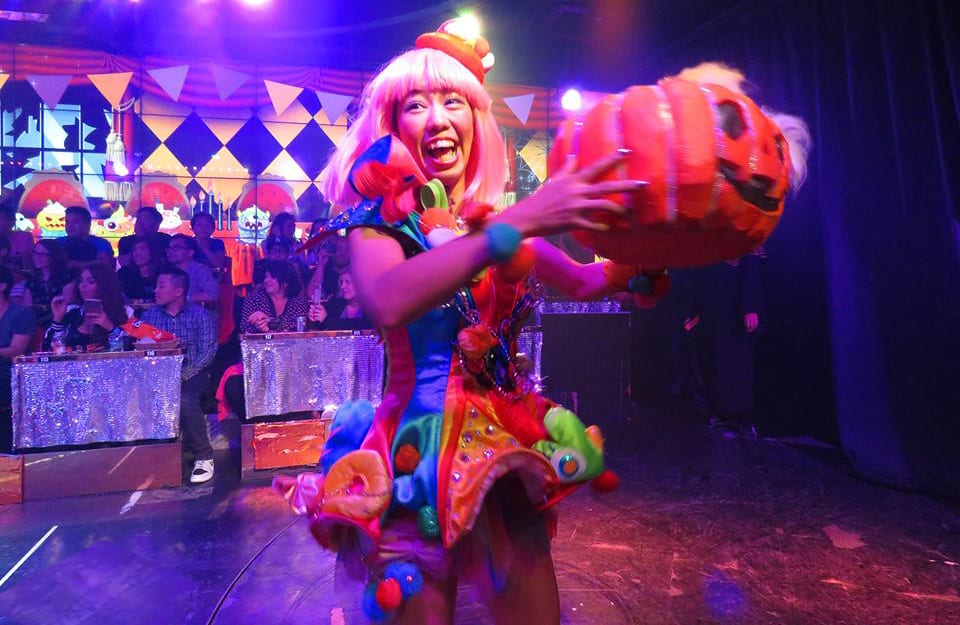 .
The Tokyo Restaurant was at the top of my list of things to see in Tokyo. It didn't disappoint. We loved it.
*Note: We paid 100% out of our own pockets to go to the Robot Restaurant. Opinions are 100% our own.
.
Practical Information
– The restaurant is located in Kabukichō, Tokyo's red light district (in Shinjuku Ward).
– Robot Restaurant website.
– Cost 8,000/Yen person
– Show duration is approximately 90 minutes.
– We stayed at the Keio Plaza Hotel, an easy 15 minute walk (in a quieter part of Shinjuku).
– Although a "Restaurant" most people don't eat there and I'm told the food is terrible. Stick to the show and drinks.
---
---
PS. Looking to book flights, hotels, tours, or rent a car? Have a look at our Travel Resources page.