Flying Natureair in Costa Rica….
If you haven't zip-lined or bungee jumped I recommend the next closest thing to an extreme sport in Costa Rica: flying in a small plane.
With the country being so mountainous and the roads such a mess, flying is the quickest way of getting around. So before our month-long trip I booked 3 flights with Natureair. After our pleasant experience taking a small seaplane in Thailand I thought it would be a fun and unique way of seeing the geography of Costa Rica.
Our 1st flight, from Quepos to La Fortuna, was a roller-coaster ride through large, heavy clouds. 45 minutes of bouncing around in a 6 foot wide metal cylinder, seeing nothing but gray, rain furiously beating against the windows. The plane creaked and wailed as we bounced off clouds, the contents our stomachs ping-ponged around. We didn't know whether to puke or crap ourselves. Incredibly, we suddenly came out of low-lying clouds to see the runway about 100 ft below and landed smoothly.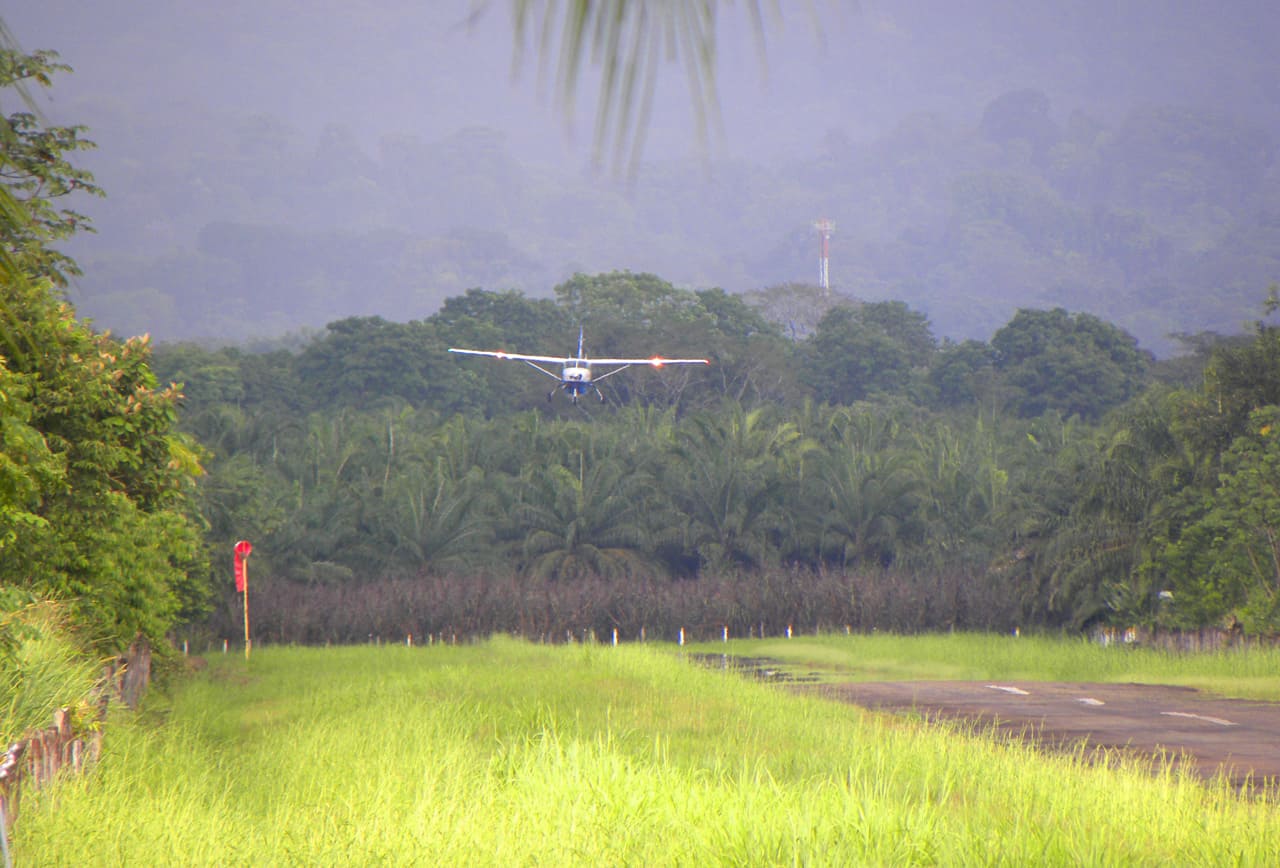 ---
---

.
Our 2nd flight, from La Fortuna to Santa Teresa, was all that I had imagined when booking the tickets; a gloriously smooth flight, the views over the Pacific and Nicoya Peninsula magical in the late afternoon light. It was only a setup for flight number 3.
---
---
Flight number 3, from Santa Teresa to San Jose, looked promising. The skies were cloudless, there was only a small breeze on the ground. That ended about 30 seconds after takeoff when the plane was suddenly violently buffeted sideways by unseen winds. The intensity of turbulence only increased as we crossed the gulf of Nicoya. During the first flight we had bounced off clouds; on this flight it was as if a magical hand was swatting the plane midair. With each swat came a huge banging noise and a sudden change in trajectory. Our little metal box felt as insignificant as a fly in a hurricane. An hour later, our knees shaking and our eyes glassy, we landed in San Jose.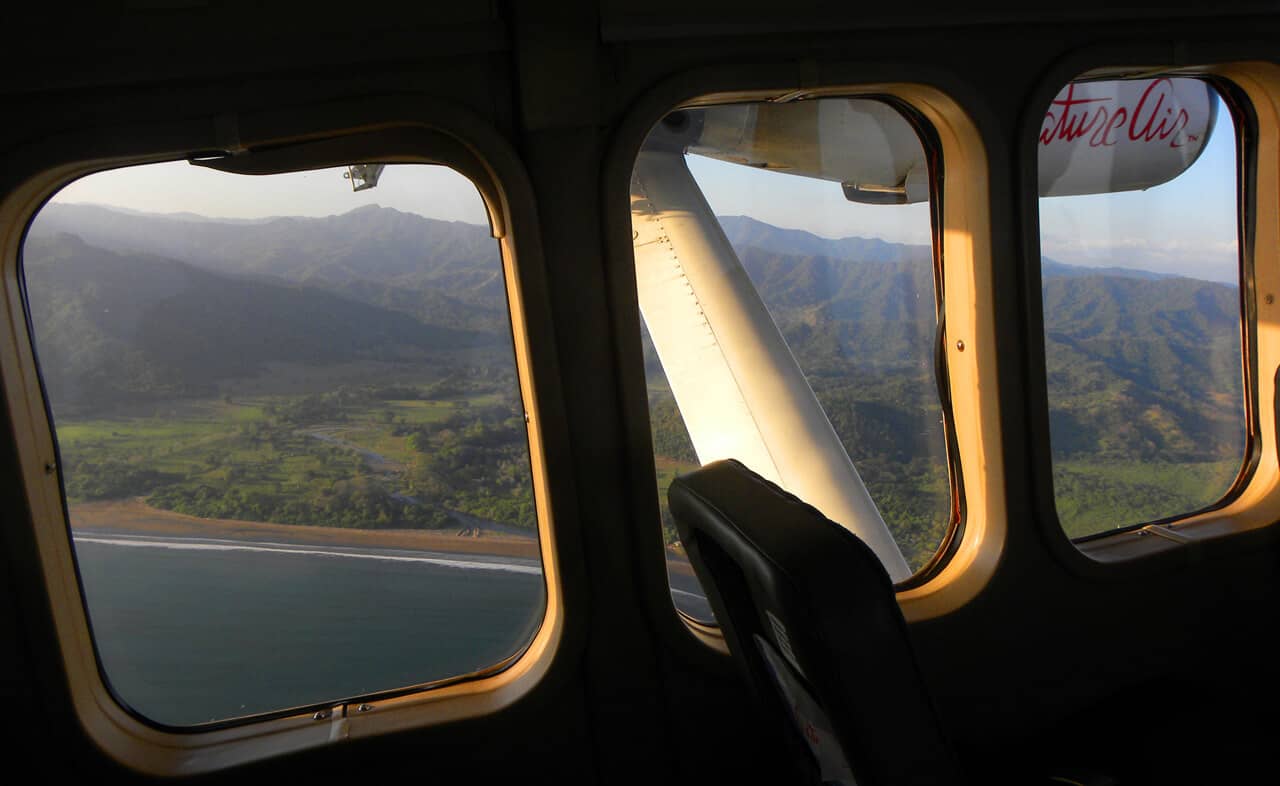 Natureair was well organized and is a quick way of getting around Costa Rica. And I have great admiration for the pilots. They must honestly have balls of steel to do what they do. But what people should know is that the abundance of mountain ranges in Costa Rica result in some nasty crosswinds and scary flying conditions. Prepare yourself in advance. It was the last trip on a small plane for BBQboy and Spanky*. Never again.
* You know we were traumatized when I start referring to ourselves in the 3rd person 🙂
Maybe you should think of renting a car instead. It's what we did in South Africa. If I've convinced you to rent a car, have a look at our Rentalcar.com link. You'll find the cheapest prices anywhere.
---
---
Have you had memorable experiences flying on small planes? Tell us about it!
Ps. If you find our blog helpful, please consider using our links to book your flights, hotels, tours, and car rentals. Have a look at our Travel Resources page.