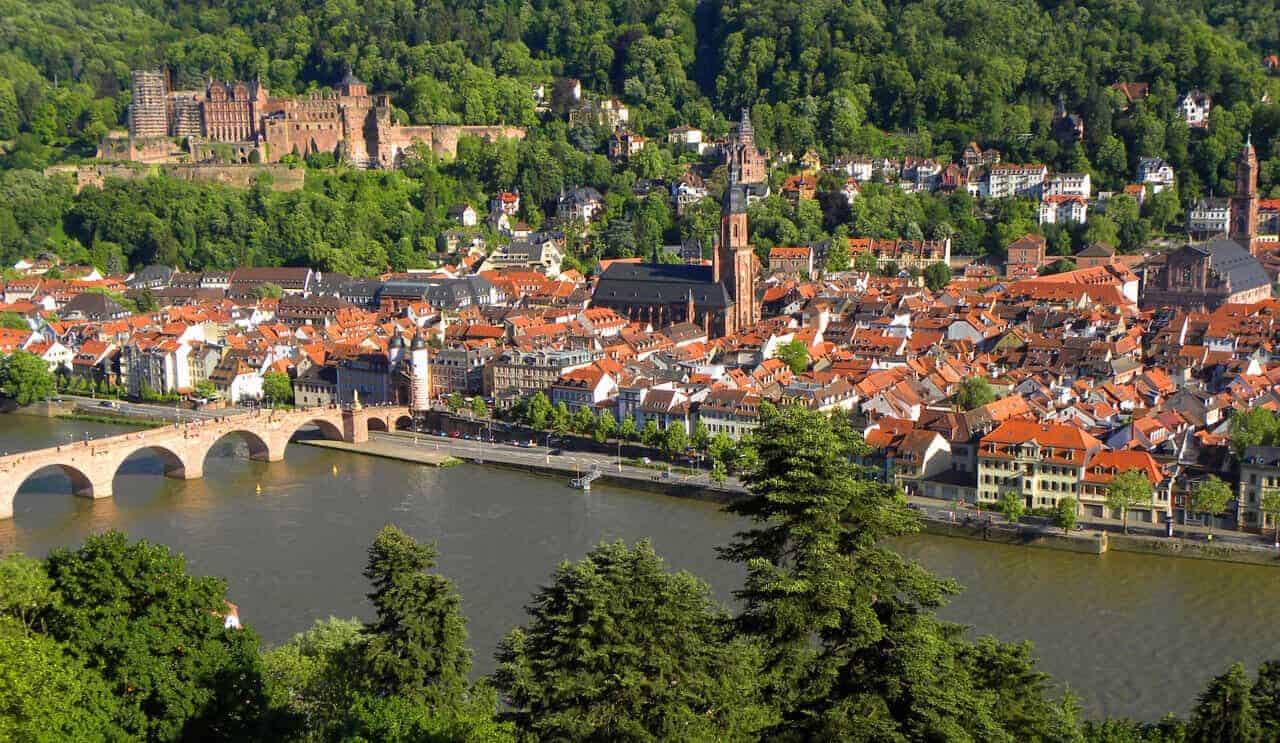 Top Destinations for Novice Travelers (and planning tips).
I didn't always feel so comfortable travelling independently. I still remember my first independent trip abroad (to the Dominican Republic) being initially intimidated and overwhelmed. I didn't speak the language, I hadn't reserved anything in advance and I certainly didn't have 24/7 access to the internet (it was the late 1990's. I didn't even have a cellphone at the time). All I had was my Dominican Republic Lonely Planet guide, heavily underlined in all the important places.
Of course things have changed. There are tons of online resources available now to help you plan your trip. This post will cover that as well as a few tips people should know when planning their travels.
Where to go as a novice traveler? My first independent travel destinations were the Dominican Republic and Colombia which, looking back, weren't ideal for a beginner. I'll tell you 6 places that I would recommend to novice travellers looking for safe and easy (yet also exciting) destinations to start their independent travel adventures.
---
---
Travel Tips for First-Time Travelers
#1 Research your destination
Doing travel planning in advance means being more organized and saving time when you get to your destination. Luckily there is lots of information available online these days.
We're currently on a 2-month trip through Mexico. So where to start? There's the obvious: is my passport up to date? Do I need a Visa? How long can I stay in the country? Then there's the fun stuff: what do I want to see? How much time should I spend in a place? These are the things that will help you build your itinerary.
How to plan your trip? That depends.
If you're looking at anything less than a week somewhere, you can find everything you need online: travel blogs such as this one, travel articles written by news media, sites such as wikitravel.
If you're somewhere for a while (we used to travel full-time and would travel "slow", spending a few months somewhere), then it is worth investing in a written guide that covers a place in detail. Lonely Planet is good, Rough Guides even better (in my opinion). Also look for local guides when you get to your destination.
Always crosscheck the different sources and look for up-to-date reviews online on websites such as tripadvisor.
Building your itinerary depends on a lot of factors, primarily the amount of time you have for your holiday and how many destinations you want to fit into that time. But if you enjoy planning, it can actually be a fun exercise (I quite enjoy planning). With the internet these days you have everything available to you to thoroughly research your destination.
#2 Think about communication in advance
Staying connected when overseas is essential these days. We use all kinds of apps: Uber, Airbnb, banking apps, apps for local transport. You need to be connected and you need to also be protected online.
Buy a local SIM card that gives you both a local telephone number and internet. In most countries it is extremely inexpensive. Research the best local companies and, if you can, get your SIM card as soon as you get off the plane (you'll find companies like Vodafone in most European airports for example). I can't tell you how many times doing that has saved us while travelling.
Use a VPN. Important for all travelers, providing a secure connection even on public Wi-Fi networks (I learned the hard way when I was hacked a few years ago in Ukraine). It allows you to do your banking safely and to access content that may be restricted in certain countries. To change your location you need to know how to change VPN location and configure everything according to the instructions in your application. Simply choose the right VPN server to change your virtual presence.
Apps. Have the apps you need on your phone: Uber, Airbnb, Wise and your local bank app.
---
---
#3 Book in advance
If you are confident about your travel plans, book all or some of your accommodation/transportation in advance. I usually like to allow for some flexibility but will usually book at least the first 3 or 4 nights stay somewhere. There are of course variables: is it a popular destination? High or low season? Weekends? (I always keep an eye on weekends because demand for accommodation is usually higher).
If you're a novice traveler though, play it safe: book ahead for your accommodations as well as transport.
# 4 Prepare for the worst and know what to do if it happens
On this trip to Mexico I lost my credit card. Fortunately we had another credit card as well as a debit card with us. Having lost the card, I opened my bank app and "locked" the card, just in case the wrong person got their hands on my card.
I also have a Paypal account which I've found useful. With my credit card deactivated, I've used Paypal to pay for most online transactions.
All I'm saying is that you have to think of backups should something happen.
---
---
Best Places for Beginners to Travel
Here are some places I recommend for Newbie travelers looking to start their travel adventures.
#1 Canada
My home country. It's safe, people are friendly, things are organized, it's mostly scam-free and there are two official languages (and many others spoken).
Where to go in Canada? If you like vibrant cities, I recommend Vancouver and Montreal. If looking for nature, you'll find lots: British Colombia for mountains, hiking and camping, Niagara Falls in Ontario for one of the most famous waterfalls in the world, Quebec for a mix of mountains, fjords and maritime highlights (Tadoussac is one of the premier whale-watching locations in the world).
Related: The Ultimate Guide to Canada
#2 Spain
Spain has some of Europe's most incredible highlights: Granada's Alhambra, Cordoba's Mezquita and Seville – one of Europe's most beautiful cities. But there's more: Segovia, Toledo, Salamanca, Malaga, Madrid and Barcelona are all places worth visiting.
Spain has high speed trains and a good bus network. Getting around is easy, safe and the people are friendly. Watch out for pickpockets in Barcelona – otherwise Spain doesn't really present any problems for travelers.
Related: How to plan a Trip to Spain
---
---
#3 Thailand
Thailand is our favorite Asian destination: exotic and beautiful with incredible beaches, rugged mountain ranges, and vibrant cities where life never stops.
It is also safe. Locals are friendly and helpful. There are scams that you have to watch out for but all use charm and not force to extract money from your pocket. Just keep your wits about you and you'll be fine.
Thailand is a place that always brings us back. Besides everything else, Thai food is our favorite on earth. Fantastic country.
Related: The Ultimate Guide to Thailand
#4 Germany
Germany is a bit more expensive than Spain but not as expensive as everyone makes it out to be. A very organized country with great transport options and beautiful landscapes. And while big cities like Berlin and Munich get a lot of print what I love most about Germany are its small towns (full of half-timbered buildings, colourful squares and often a castle overlooking town).
Related: 5 great places to visit in Germany (that few people know about)
---
---
#5 Singapore
Singapore is an exceptionally clean, organized and safe place with attractions that will make you think you're on another planet. See the Gardens by the Bay nature park, visit one of the best zoos in the world, and stay in the Marina Bay Sands Resort if you have tons of money to burn. Singapore is expensive…but incredible.
Related: Why you should visit Singapore at least once in your life
#6 Croatia
We lived over a year in Croatia. It is an exceptionally beautiful country with incredible geography, history and the bluest water you'll ever see. People are friendly, they speak English and the country is very, very safe.
Croatia has gotten to be quite popular and prices are high in summer so I suggest shoulder seasons or even winter. It's a special place anytime you go.
Highlights: you can't miss Split, Dubrovnik, Makarska, Plitvice Lakes, and the islands of Hvar and Bol. But there's much more (including day trips to nearby Montenegro and Bosnia & Herzegovina).
Related: The Best of Croatia (and around) Itinerary
---
---
A general word about being "safe"
I/we have been travelling since the late 1990's including doing 6 years of full-time travel between 2013 – 2019. We've been to many places that people consider "dangerous", places like South Africa, Mexico, Colombia and Brazil.
The world is not as dangerous as people make you want to think. The worst things that we've had were stomach upsets, accidents going down stairs and bad storms. We've lost credit cards and I've lost a few ipods. All things for which we were to blame. The worst anyone has ever done was try to pickpocket Lissette (in Sarajevo, in 2019).
I've given you some travel tips and recommended some ultra-safe destinations for those nervous about independent travel. Know this though: Do the right things and be aware of your surroundings and 99.9% of the time you'll be fine. The world is mostly a pretty safe place with helpful and friendly people.