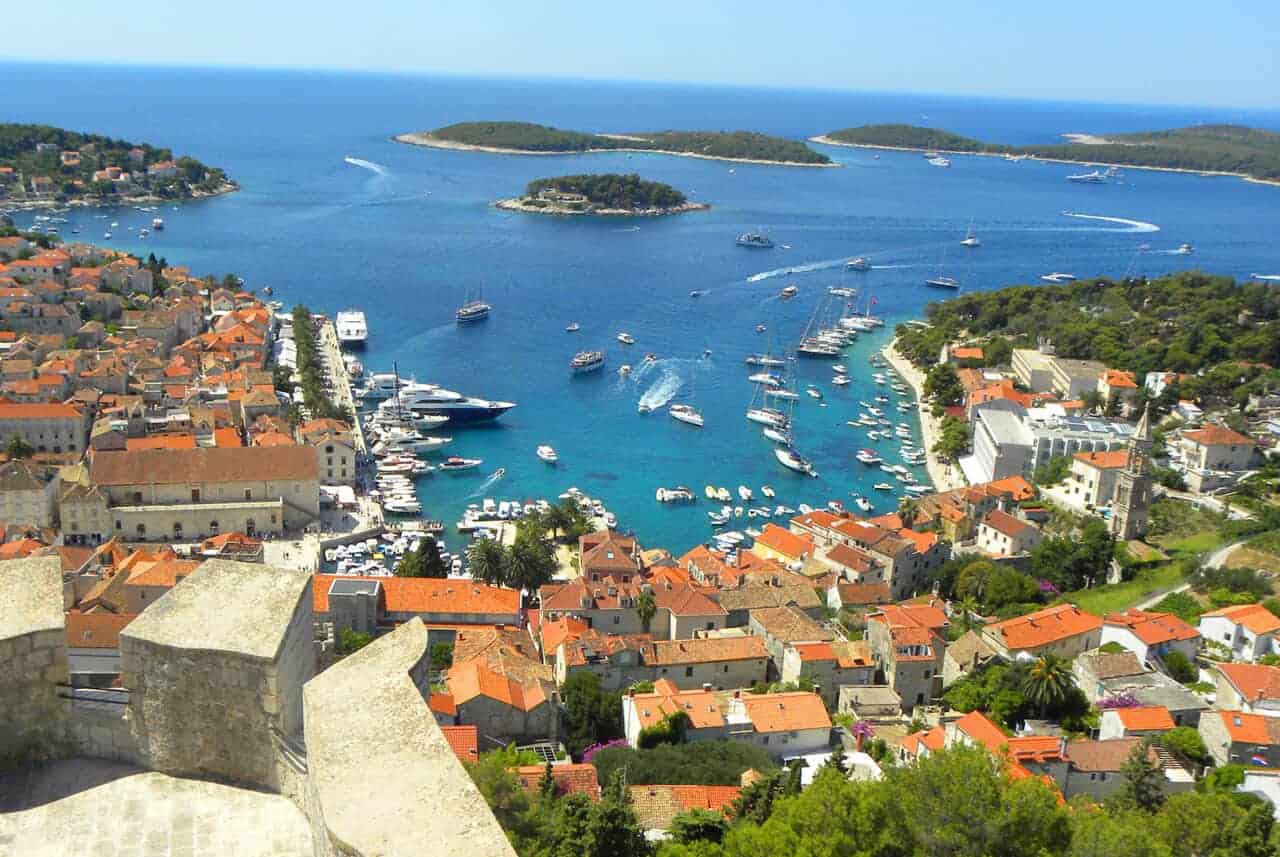 The Best of Croatia (and around) Itinerary
Between living and travelling to Croatia, we've spent more than 2 years in the country. We've really gotten to know Croatia, it's one of our favorite countries with tons of remarkable places to visit.
I've read that the average tourist spends an average of 5 days in Croatia. That's not much. So making a "Best of Croatia" itinerary is really challenging.
So I'm going to try to make everyone happy with the itinerary recommendations that I include below. They account not just for the number of days you have available but also distances between destinations and essential short trips to nearby destinations (I also include a couple of trips to some incredible places that are among our favorites in the Balkans).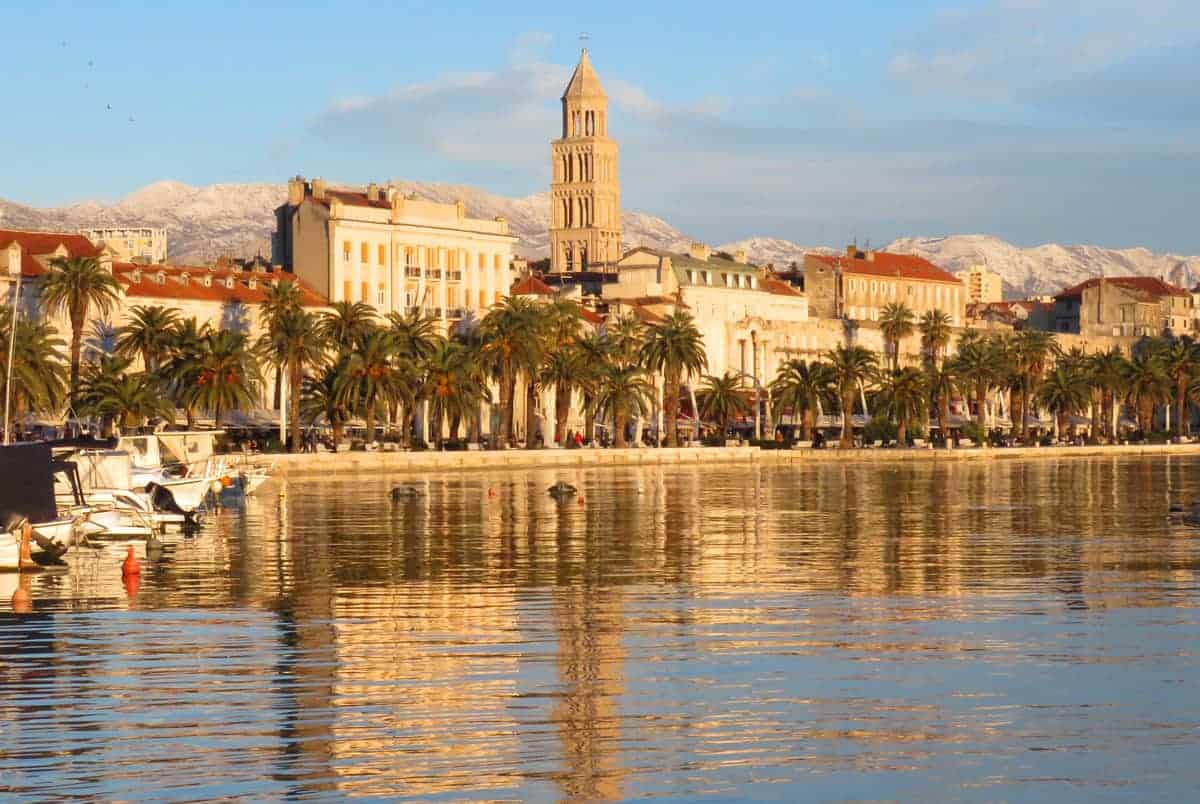 If you only have 3 days: Split
In my opinion it is 'the' must-see destination in Croatia (more so than Dubrovnik). In addition, Split has so many options for close by day trips whether they be islands (Hvar, Bol), mountain hikes (Mosor, Kozjak), special towns (Trogir, Omis), National Parks (Krka) or fortresses (Klis fortress). There is so much to do. Besides which, Split has incredible geography. It'll blow your mind away.
You can't fit all the above in in 3 days. So what would I do?
Spend day 1 visiting Diocletian's Palace, go up the bell tower of Saint Domnius, explore the Old town, walk the Riva, go up to the 1st lookout on Marjan Hill.
Day 2: go to Trogir for a day trip. When you come back to Split chill out at some of the city's beaches: Bacvice (touristy and overrated to be honest), Ovcice and Znjan (both of which have a lot of local charm).
Day 3: If you want to see a beautiful local town and do some hiking and see some incredible scenery, go to Omis for the day (I call Omis "Croatia's Adventure Capital"). Hike up to the Starigrad fortress, go to the Mirabella fortress, go Ziplining. If you still have time left over, go to Omis's beach. OR, maybe you want to go to the Island of Hvar? If so, take the catamaran from Split's port. In Hvar town, walk up to the Fortica for incredible views of town and the Adriatic, stroll around the pretty old town, have drinks at the port watching all the beautiful people.
See my very detailed guide: Travel Guide to Split, Croatia (including the best day trips)
Related: Split or Dubrovnik?
---
---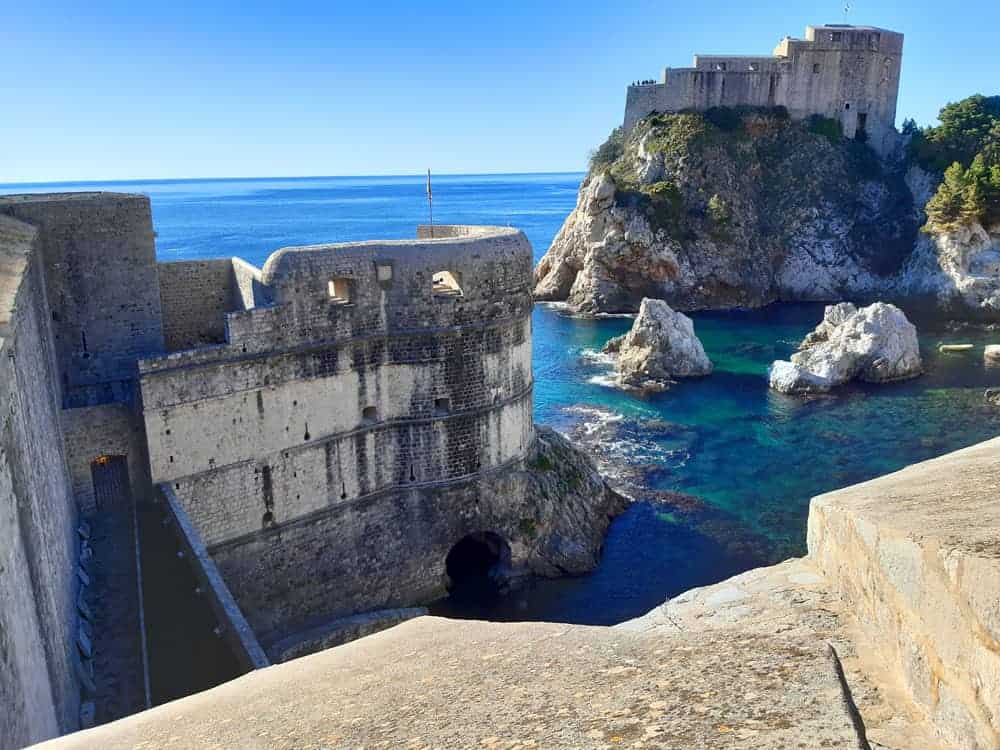 If you have 5 days: Split (see above) plus add 2 days in Dubrovnik
Dubrovnik is very touristy but it is the "Pearl of the Adriatic" for good reason. You don't go to Dubrovnik for beaches – you come here for some incredible history, historical monuments and one of the best travel experiences in Croatia (walking the city walls).
Day 4/5. After arriving from Split, walk the walls, visit the St. Lawrence fortress (Lovrijenac), explore the old town and visit the various churches and palaces. Take the cable car up Sdr hill if you don't mind blowing some money (or hike up) for the views. The above might not seem like much but there's lots to see in Dubrovnik.
More: Highlights and Lowlights of Dubrovnik
More: Why you should visit Dubrovnik in Winter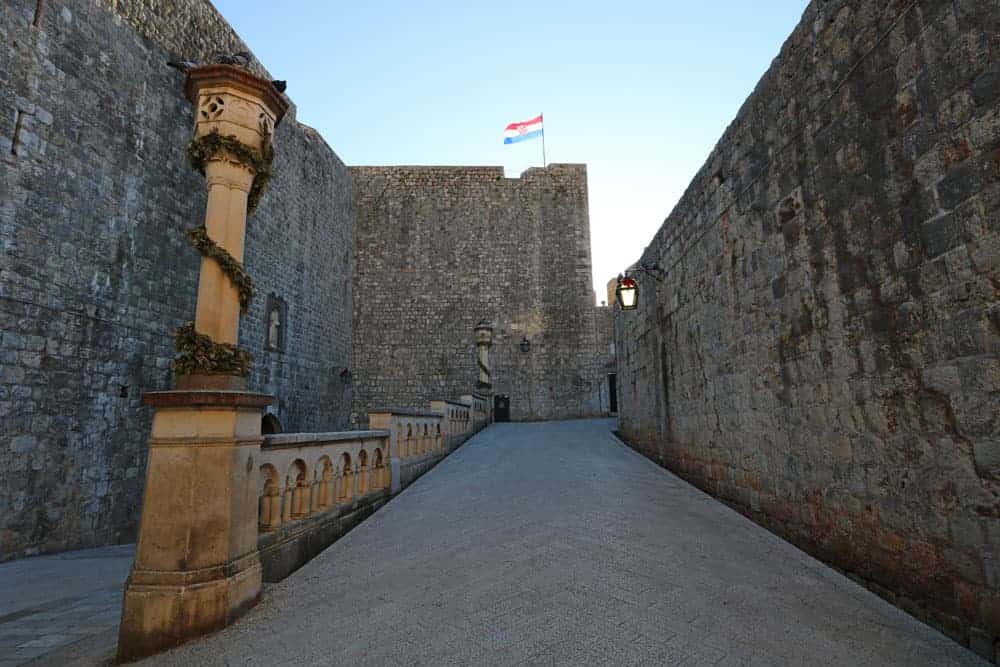 ---
---
If you have 7 days: Split, Dubrovnik. Add a day and night in Mostar.
If you have a full week add a day & night in Mostar (Bosnia & Herzegovina). Although this is a Croatia itinerary, Mostar is so special and so different to Croatia that it's worth a visit (I call it a piece of the Middle East in the Balkans). Many people visit Mostar as a daytrip from Dubrovnik – but that's a lot of travel for 1 day (2 hrs one way, so 4 hours return) so I really recommend staying overnight in Mostar. Besides anything, it's a lot cheaper than Dubrovnik and you'll have some great food and wine.
More: Why you should visit Mostar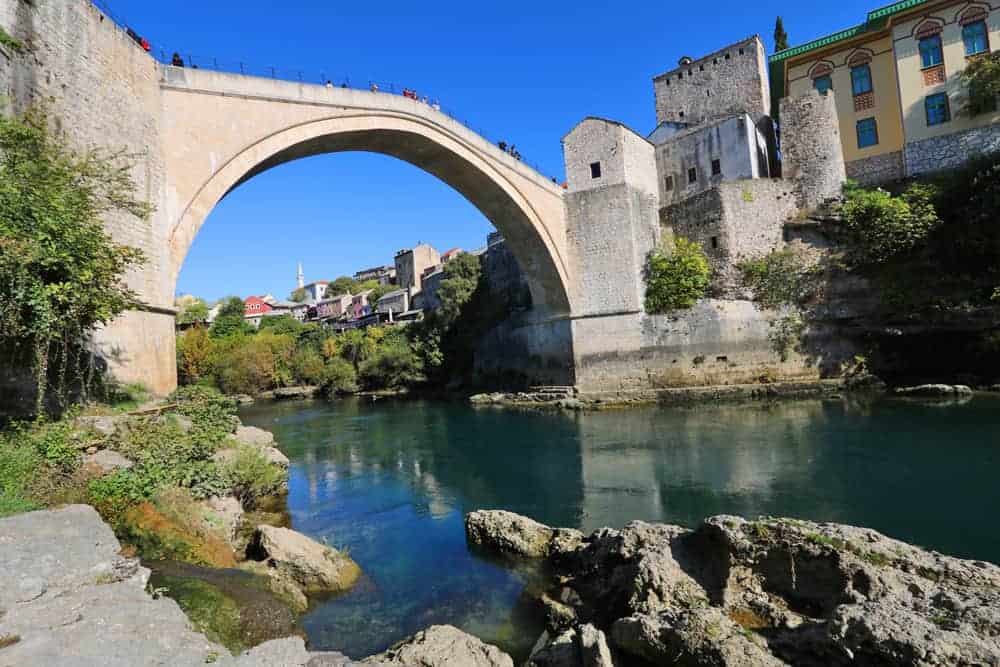 ---
---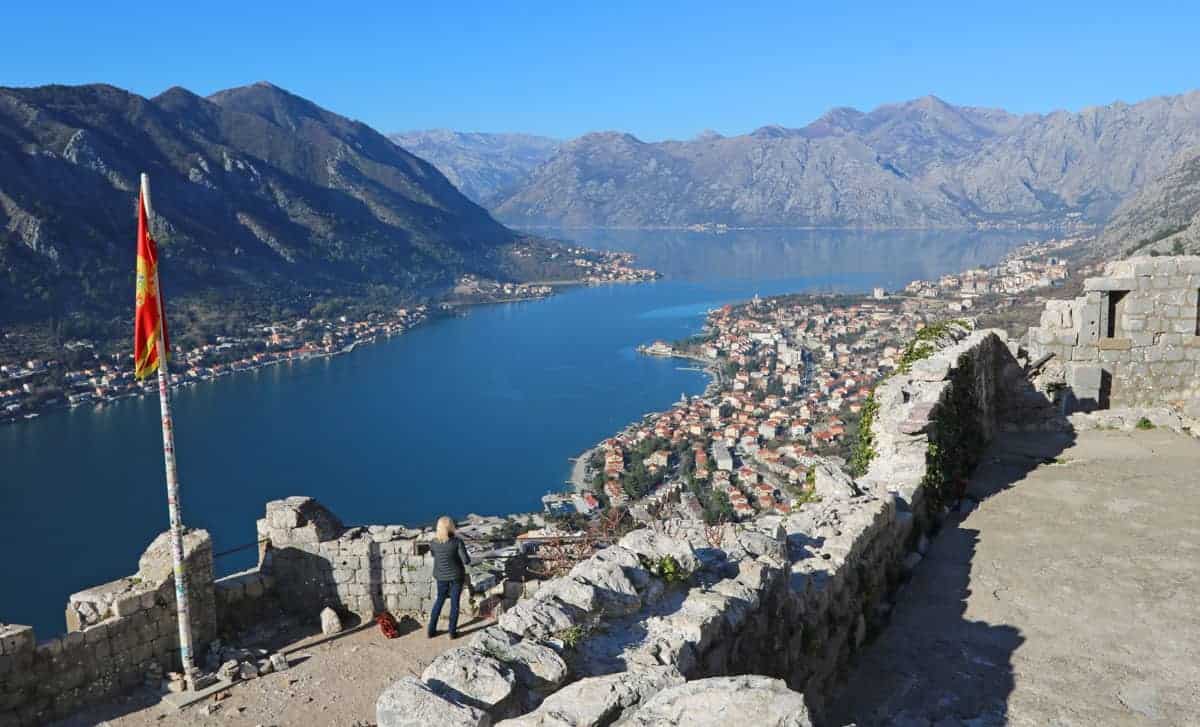 If you have 9 days: Split, Dubrovnik, Mostar. Add a day and night in Kotor.
Have 9 days? One of our favorite places in the Balkans is Kotor in Montenegro. It is home to one of the most beautiful bays in the world. Hike up to the St. John Fortress, visit Perast and walk around Kotor's beautiful old town. Like Mostar, it is often visited as a daytrip from Dubrovnik. But, again, it is such a special destination that it deserves at least a night.
I've added the Mostar and Kotor to this Croatian itinerary just because they're so easily accessible from Dubrovnik and both so special. Have more time? The itinerary options I include below focus only on Croatia…
---
---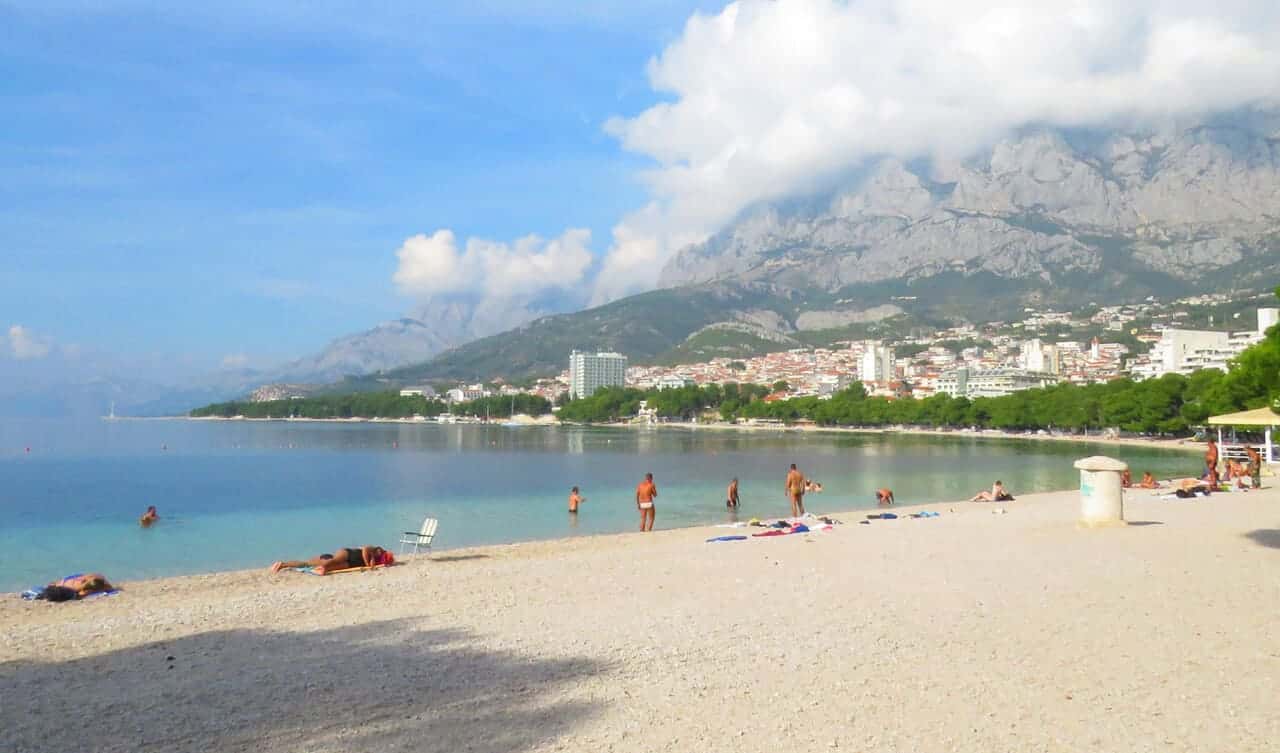 If you have 11 days: Split, Dubrovnik, Mostar, Kotor…add Makarska for 2 days and insert it in your itinerary between Split and Dubrovnik.
Makarska lies at the foot of Mt. Biokovo and has the most dramatic scenery on the Croatian coastline. Besides being incredibly beautiful, this is the Makarska Riviera, home of some of Croatia's best beaches.
I mentioned Mt. Biokovo. If you have a car, you can drive through Biokovo Nature Park up to the mountain's highest peak (1762 meters). It's the highest road in Croatia and the views are astounding. Alternatively, if you like a challenging trek, you can hike Biokovo from Makarska (you can get to Vošac peak in 3-4 hours).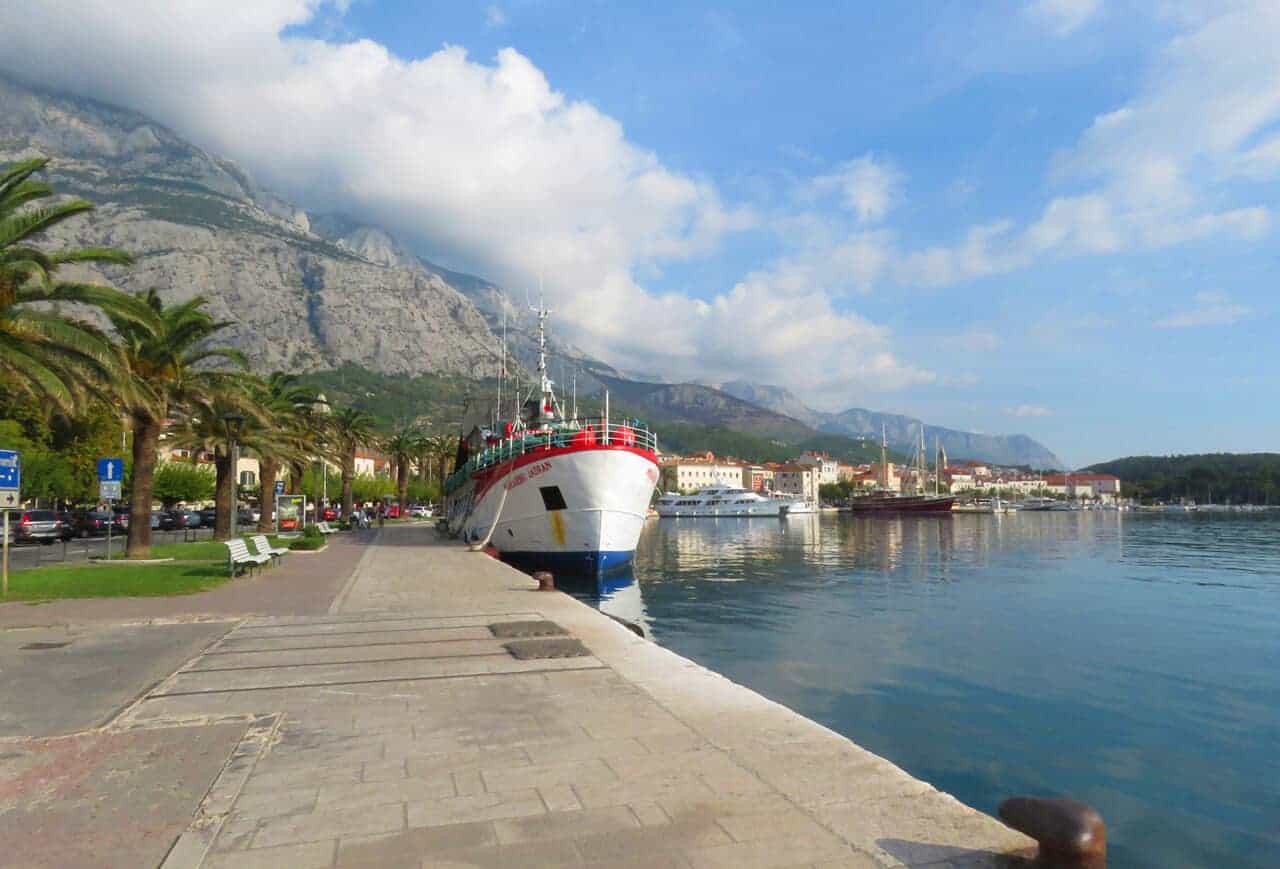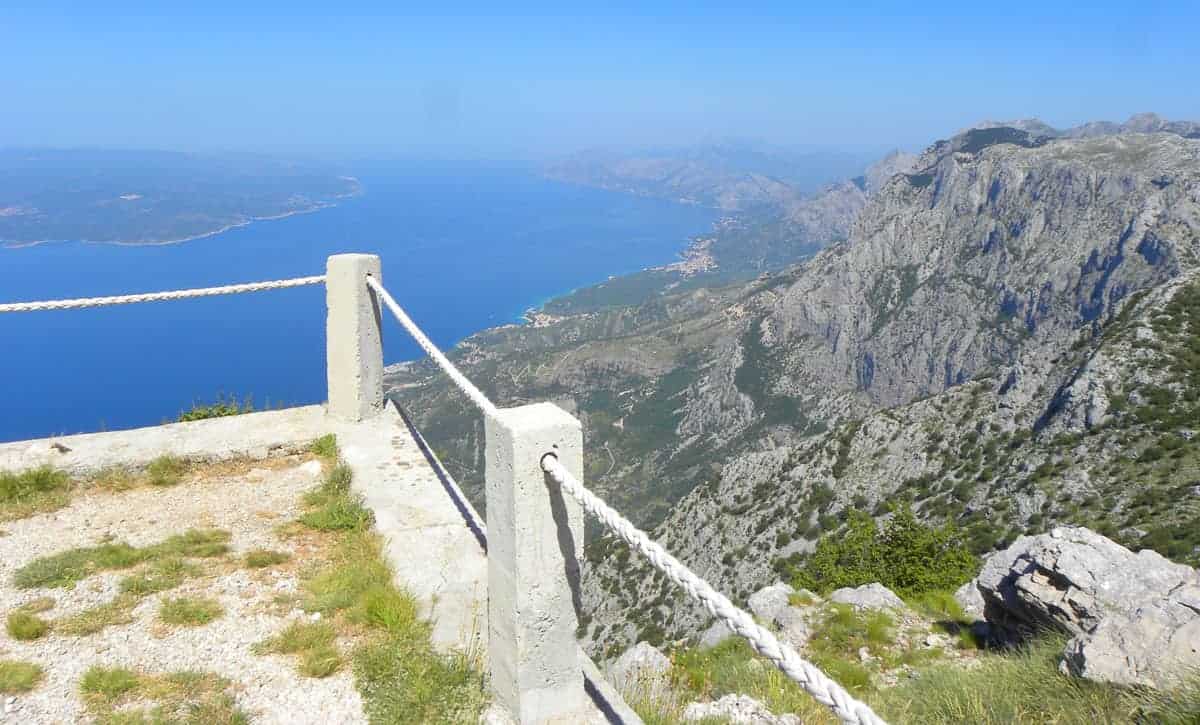 ---
---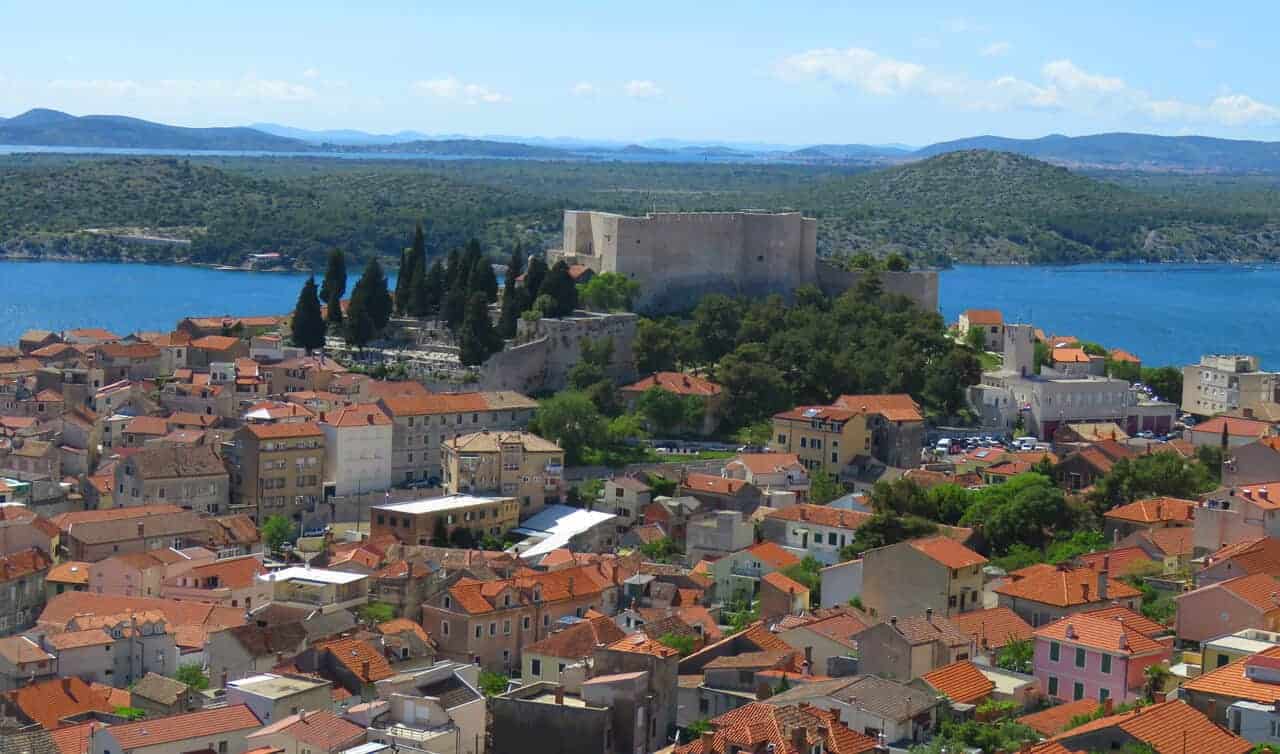 If you have 14 days (2 weeks): Split, Makarska, Dubrovnik, Mostar, Kotor…add Šibenik (and Krka National Park) and Plitvice lakes. Note: if you add these destinations you should change the order of the itinerary. I cover that at the bottom of this section.
If you have 2 full weeks it allows you to see some of the highlights going further north. Šibenik is very underrated and deserves a day. It is primarily a cultural destination, a city with 4 fortresses and what I think is the most beautiful cathedral in Croatia (the Cathedral of St. James is a UNESCO World Heritage site built by the Venetians).
Šibenik is also the gateway to Krka National Park, one of the two most famous National Parks in Croatia (the other is Plitvice which I'll cover soon). Krka is a beautiful park full of waterfalls and rapids. The highlight is Skradinski buk, a waterfall comprising of 7 sets of rapids.
More here on visiting Šibenik and Krka National Park.
Getting to Krka: take the bus to the pretty town of Skradin, one of the entry points to the park. Bus schedule here.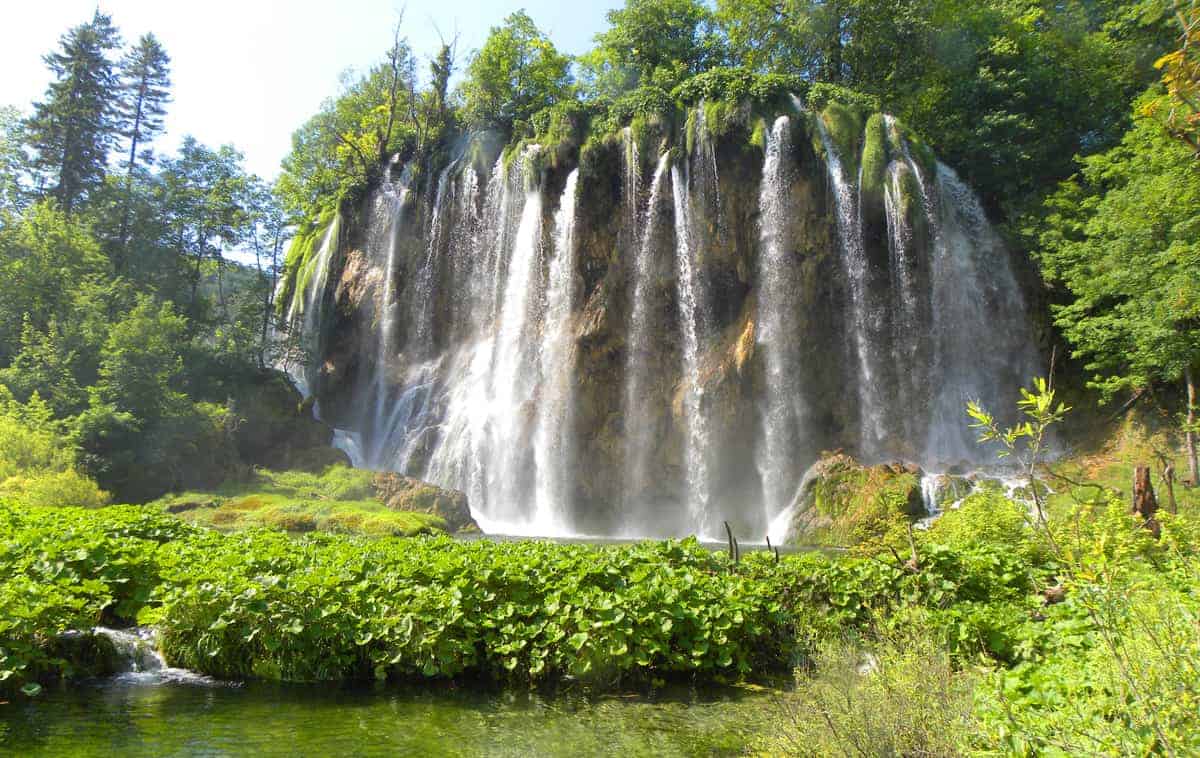 Further north is Plitvice lakes National Park, it is a Unesco World Heritage Site, the oldest National Park in Croatia, and is considered one of the most beautiful National Parks in Europe. It is known for its sixteen lakes which range from clear to turquoise and for the waterfalls, canyons, and streams that shape the landscape around these lakes.
Plitvice is larger than Krka and, in our opinion, warrants a 1 night stay. If you can, stay at the Hotel Plitvice which is right next to entrance 2 to the park. Besides giving you more time to enjoy this beautiful park, staying overnight allows you to explore in the early morning/late afternoon when all the day-trippers have left.
More Plitvice Lakes: Impressions, Tips and Regrets
As I mention up top: If adding these destinations it's best to change up the order of your itinerary for your 2 week trip: Start in Dubrovnik (2 days), see Mostar (2 days) and Kotor (2 days). From there, make your way up to Makarska (2 days) then Split (2 or 3 days). Then make your way further north to Šibenik (2 days for Šibenik and Krka National Park) and Plitvice Lakes (2 days). Plitvice is 2 hours from Zagreb if you wish to fly out of Croatia from there (I'd suggest that Zagreb is worth a day though…)
---
---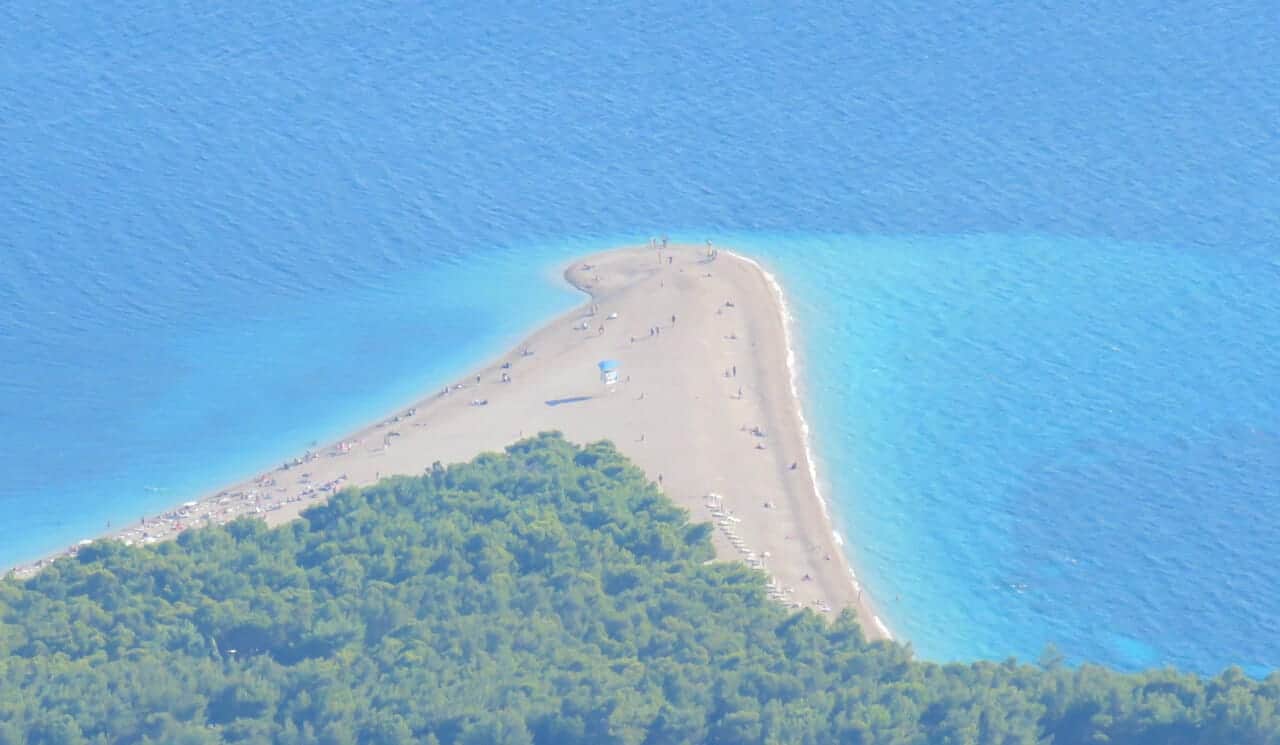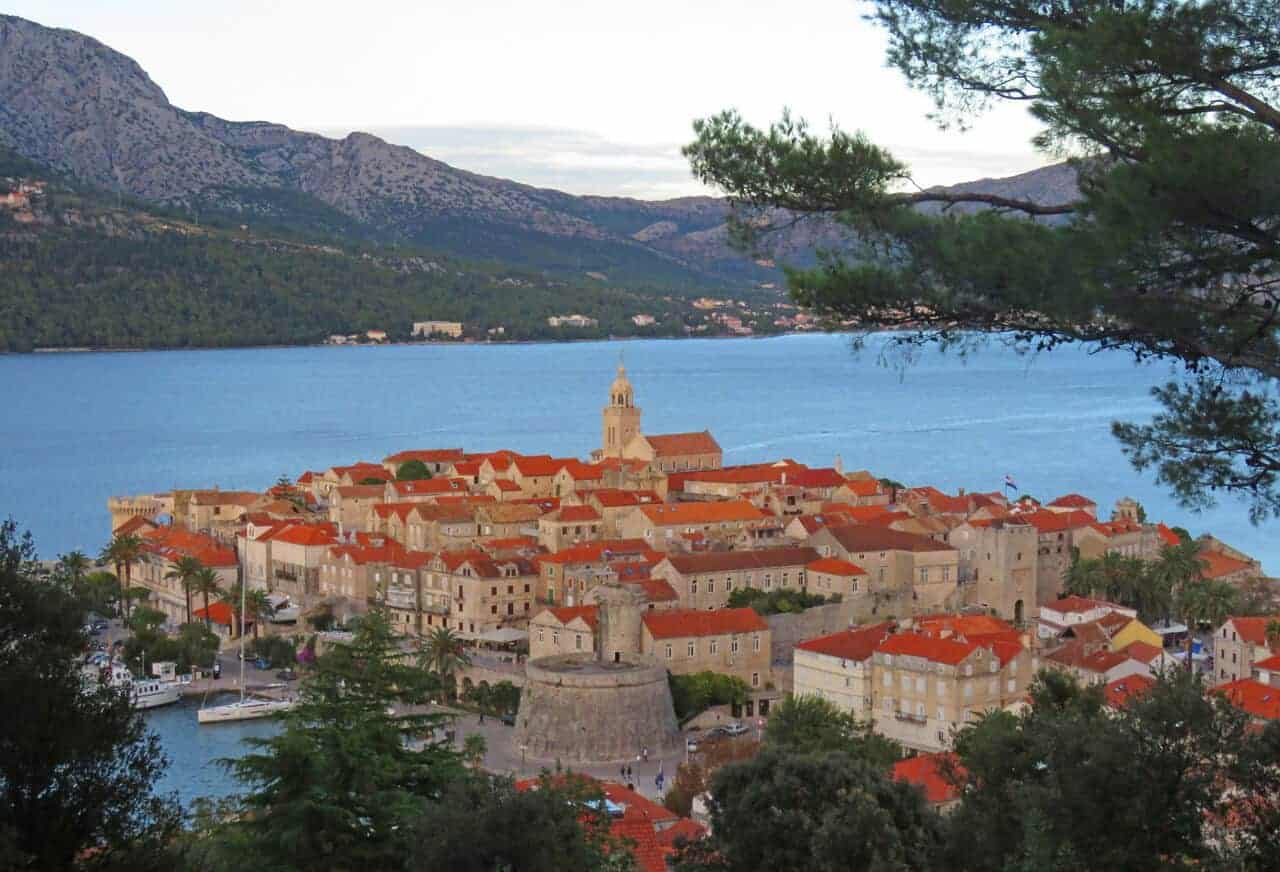 If you have 21 days (3 weeks). 3 weeks allows you to travel at a more leisurely pace and enjoy a few more destinations. In the south, I'd add a daytrip to Korcula from Dubrovnik (this daytrip to Korkula with wine tasting in Pelješac is popular and recommended). Coming from Markarska on the way to Split, I'd stay a night in Omis (which I mentioned up top as a recommended daytrip from Split). I'd add 2 nights in Bol on the island of Brač – a relaxing place and home to Zlatni Rat (Croatia's most famous beach) and Vidova Gora (the highest peak in the Adriatic and a nice hike from Bol). That can be combined with a trip to Hvar (Hvar Town and Bol are connected by catamaran service in the summer which means you can get between the two in 45 minutes). Finally, you can finish up with 2 days in Zagreb.
Summing up: Start in Dubrovnik (3 days with daytrip to Korcula), see Mostar (2 days) and Kotor (2 days). From there, make your way up to Makarska (2 days), Omis (1 day). Then Split (3 days with daytrip to Trogir), Hvar town as a daytrip and then Bol (2 days). Back on the mainland, go to Šibenik (2 days for Šibenik and Krka National Park) and Plitvice Lakes (2 days). Finish off with Zagreb (2 days).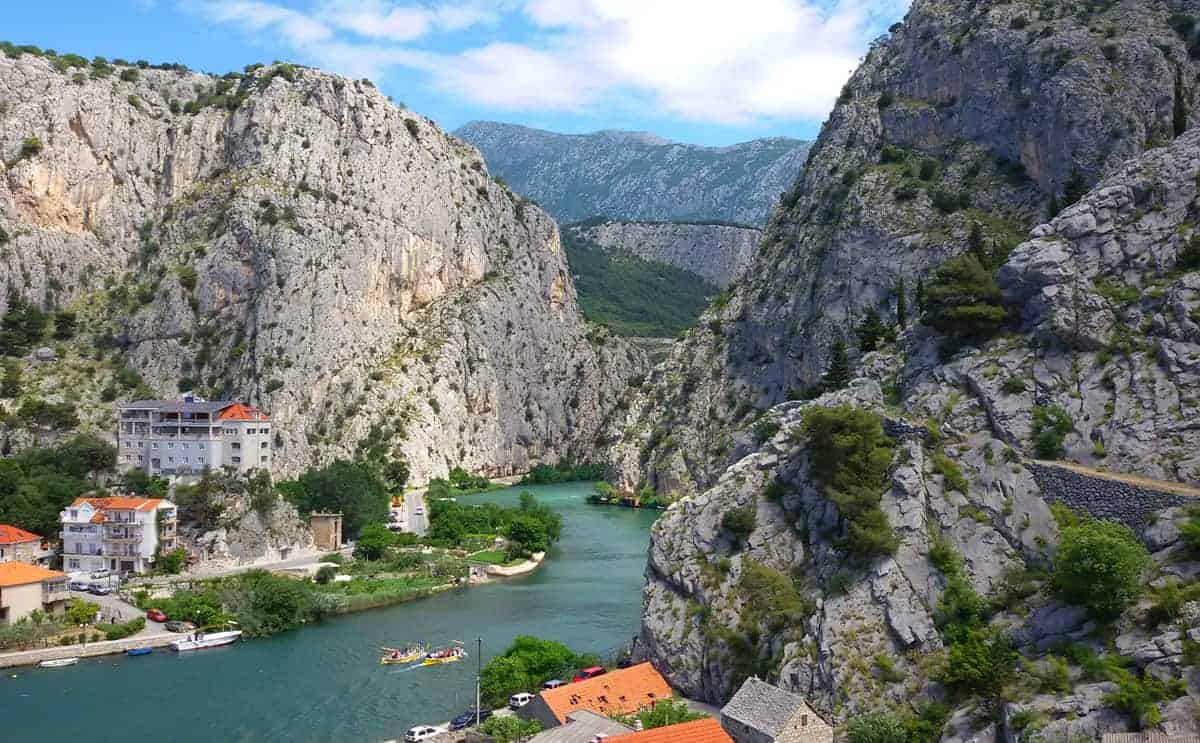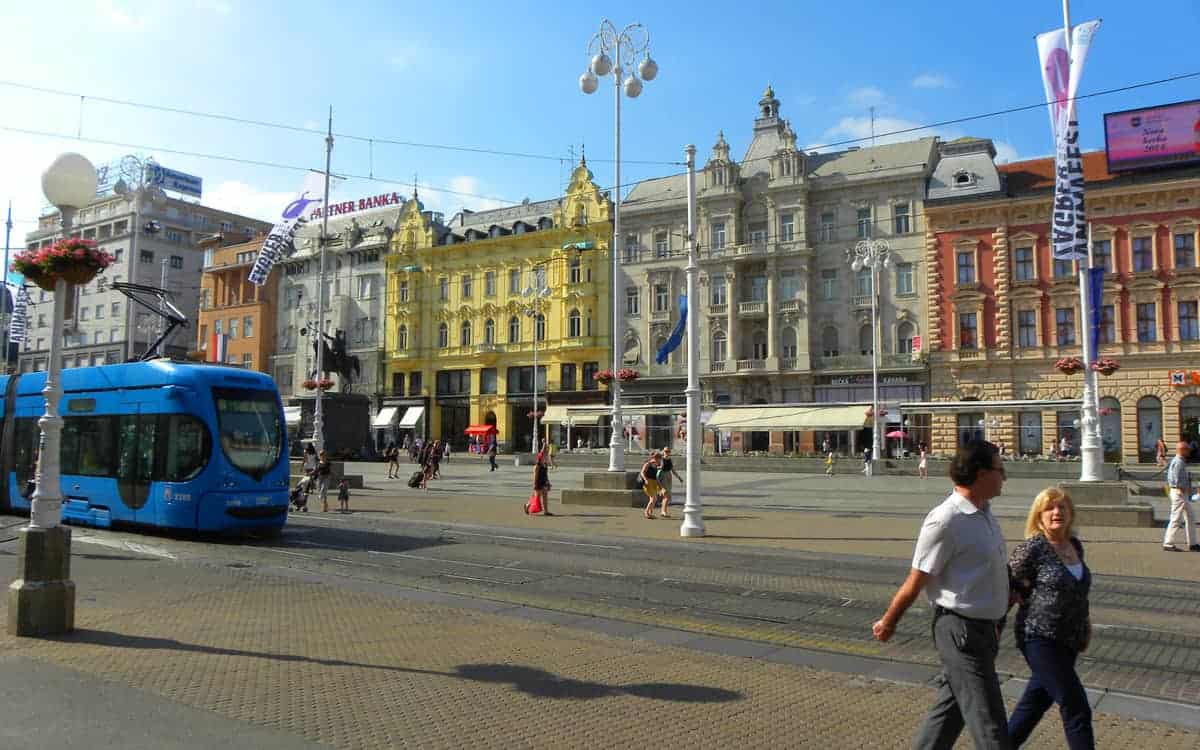 ---
---
If you have a month (4 weeks). Some people will be upset that I haven't mentioned Istria on the above itinerary. There are a few reasons I haven't included Istria: 1) you really need a car to properly explore the region, 2) Istria is tucked into the northwest corner of Croatia, making it a bit more complicated to integrate into an itinerary, 3) though with many places of interest, they're spread out and not easy to get to (see my point 1 about needing a car). I just think Istria is better suited to relaxed, no-schedule travel as opposed to a charged itinerary.
If you do make it to Istria though, there are many great highlights in the area: the pretty town of Rovinj, Porec with the UNESCO World Heritage Site listed Euphrasian Basilica, Pula with its Roman Amphitheatre and Istria's many charming hilltowns. Istria has, in my opinion, Croatia's best food and wine as well as its friendliest people. So you could easily spend a week exploring Istria.
More: Exploring the highlights of Croatian Istria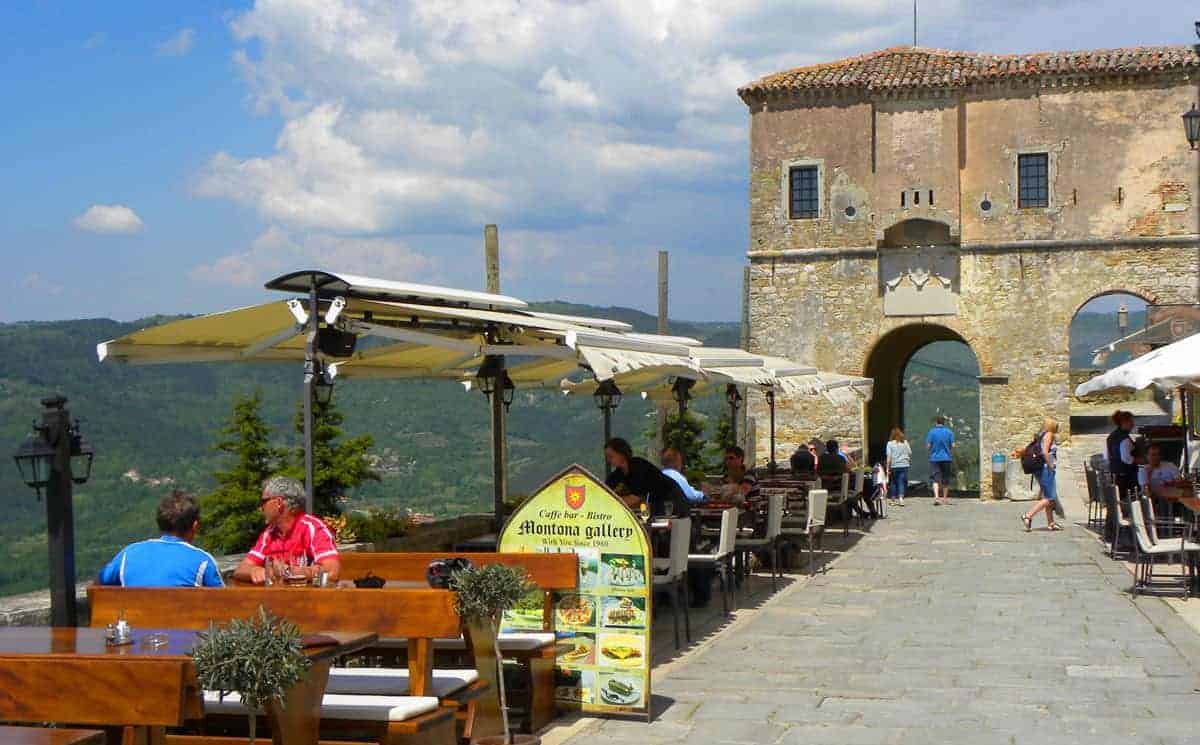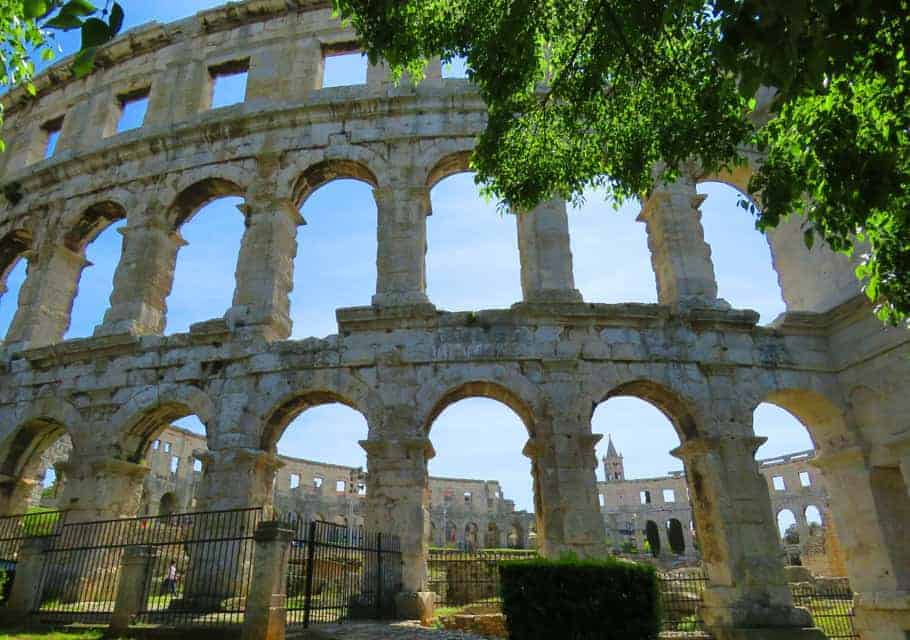 Do you have a favorite place in Croatia?