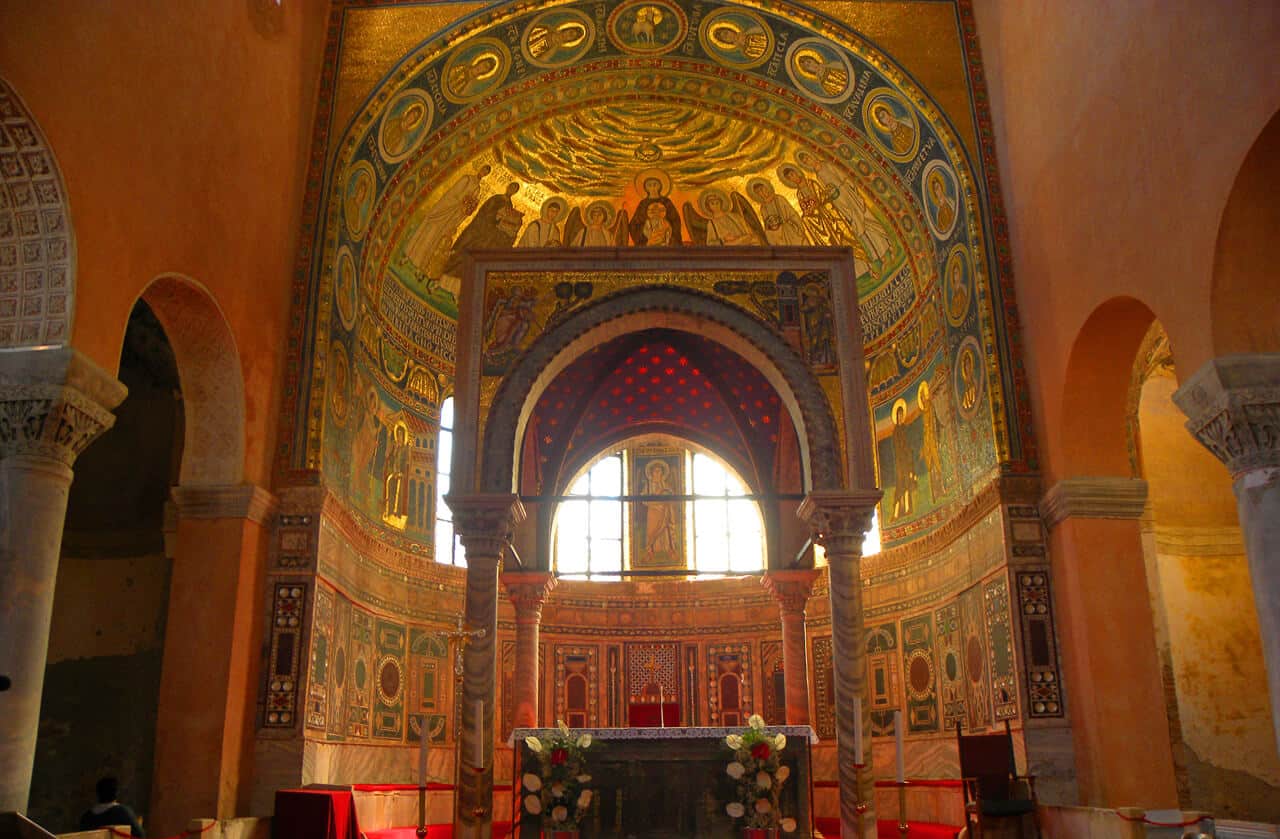 Porec's UNESCO World Heritage Site – the Euphrasian Basilica
I had never heard of the Euphrasian Basilica, much less did I know that Porec had a UNESCO World Heritage Site (one of seven UNESCO sites in Croatia).
Porec is a small seaside town, similar to both Rovinj and Novigrad in size and geography (all are located on spits of land sticking out into the sea). It's a pretty place with white limestone pavement and is a popular base for tourists who want a holiday of rest and relaxation on the Istrian coast. It's a laid back town. What makes it spectacular is the Euphrasian Basilica.
---
---
I would usually write a bit about the history of the site. In this case, being a UNESCO site, they've done a great job with placards and signs. This placard describes well how today's present-day Basilica came to be.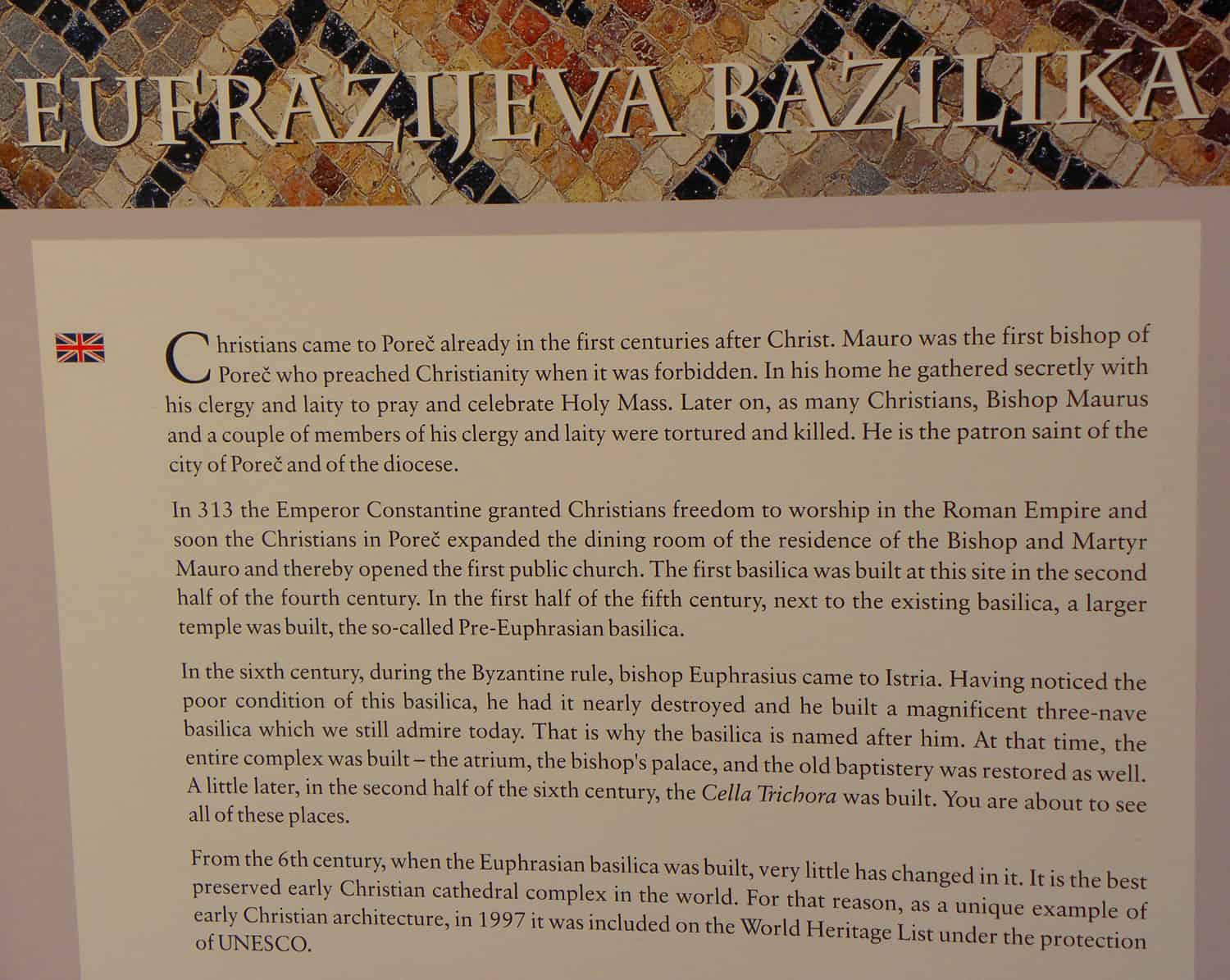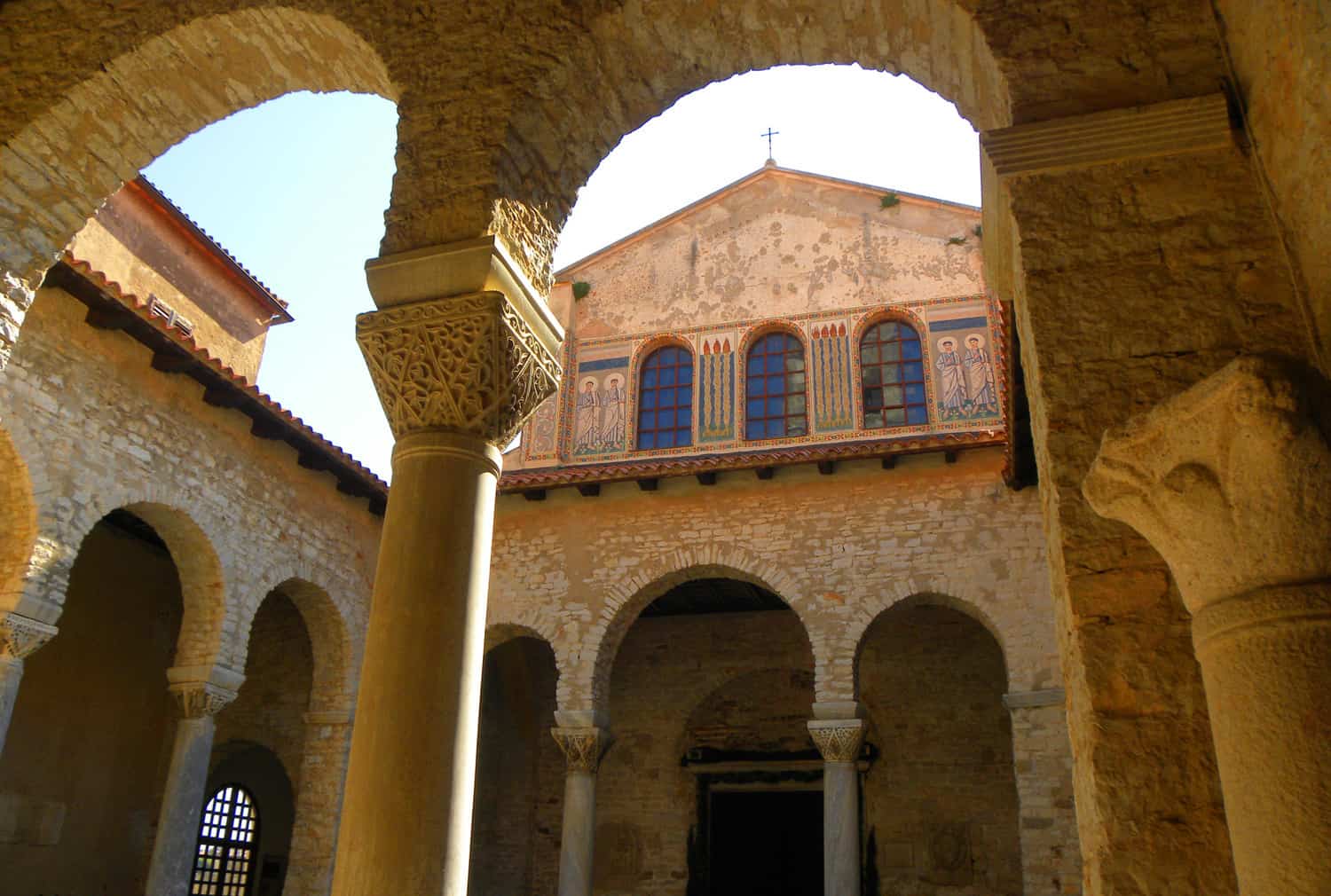 The complex, besides the actual Basilica, includes a sacristy, a baptistry, and a bell tower. What makes the Euphrasian Basilica complex so spectacular is its use of mosaics. Floor mosaics covered the original church built in the 4th century (you'll see them in remnants of them indoors). In the church 'garden', you'll see the mosaic floor of what used to be a Roman house. But the most spectacular use of mosaics is in the apse (the 'bowl' above the alter) in the Basilica itself. The apse is not painted as in most churches, it is entirely covered in mosaics of rich tones that sparkle in the light (as you'll see in photos below). It actually made our jaws drop, something that doesn't happen often.
---
---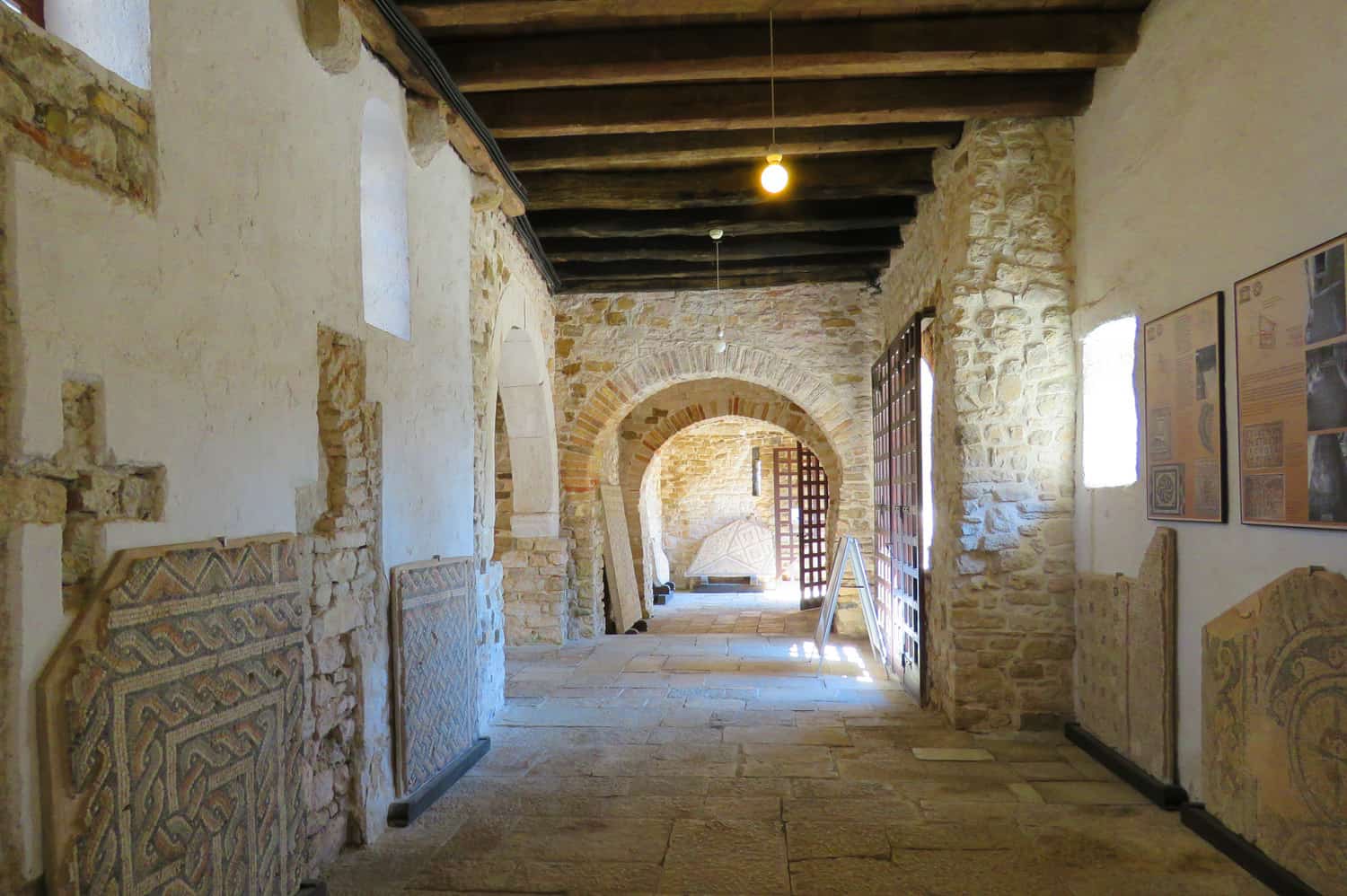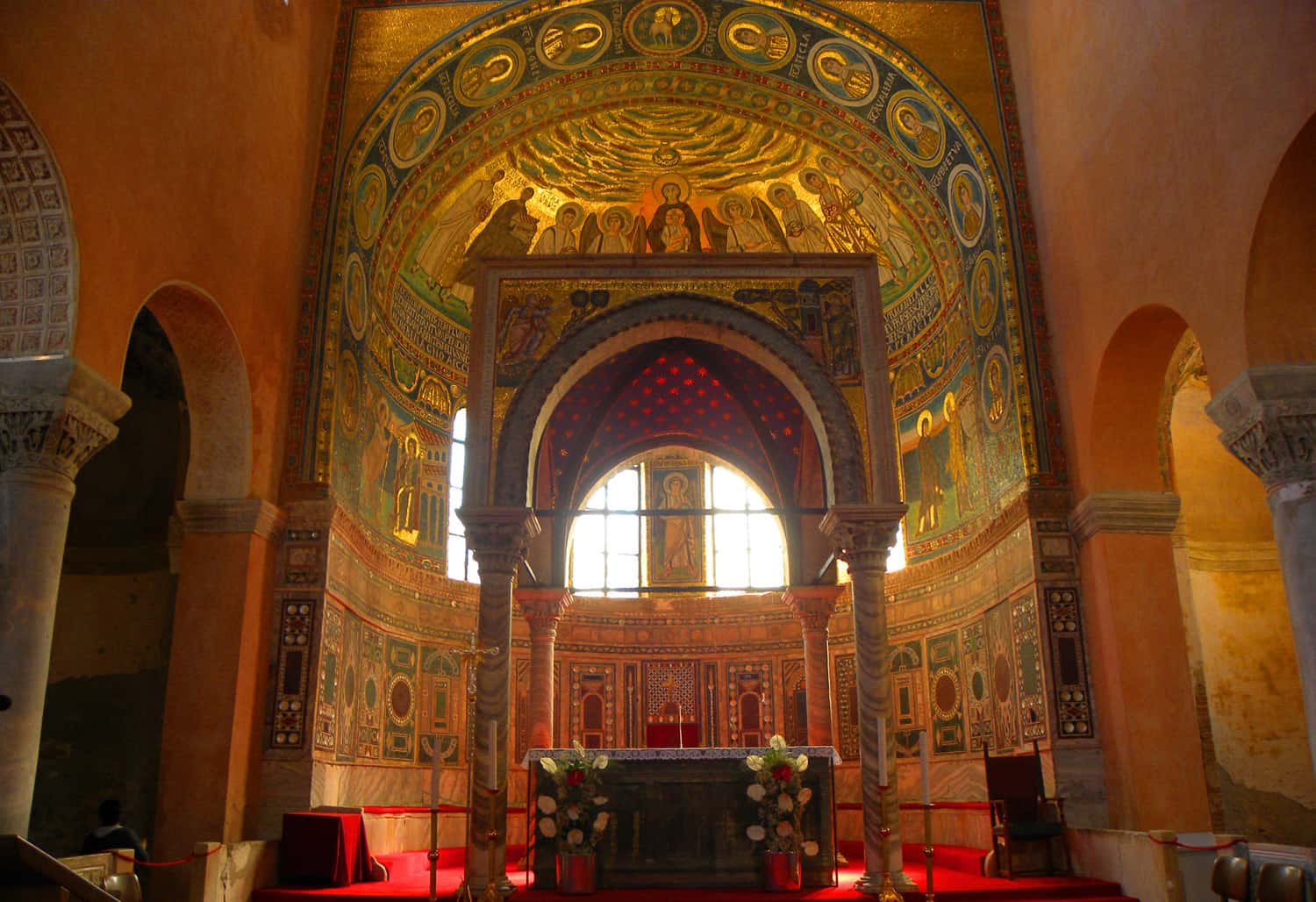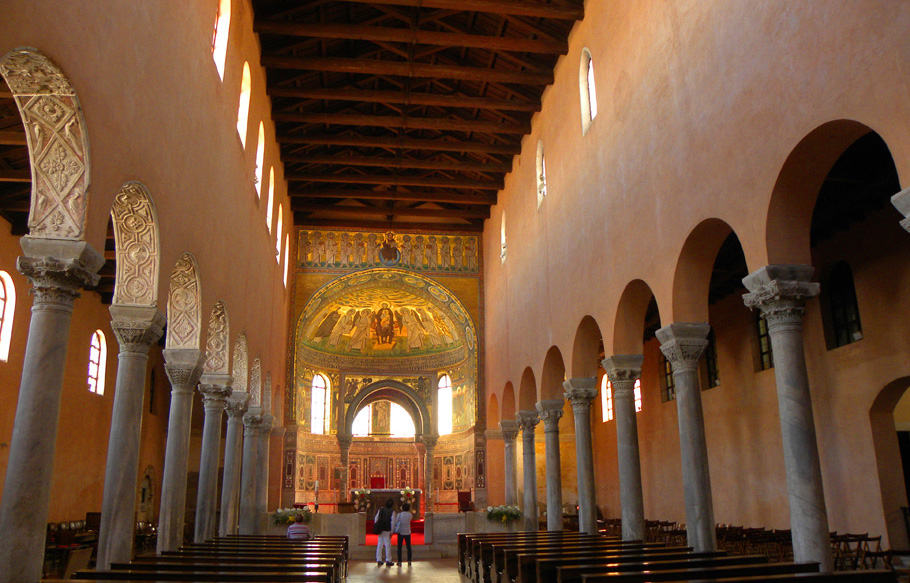 ---
---
The Basilica's bell tower is worth the small climb for views over Porec. Spanky doesn't do tower climbs but did it here after being assured that it was an easy and safe climb. It was.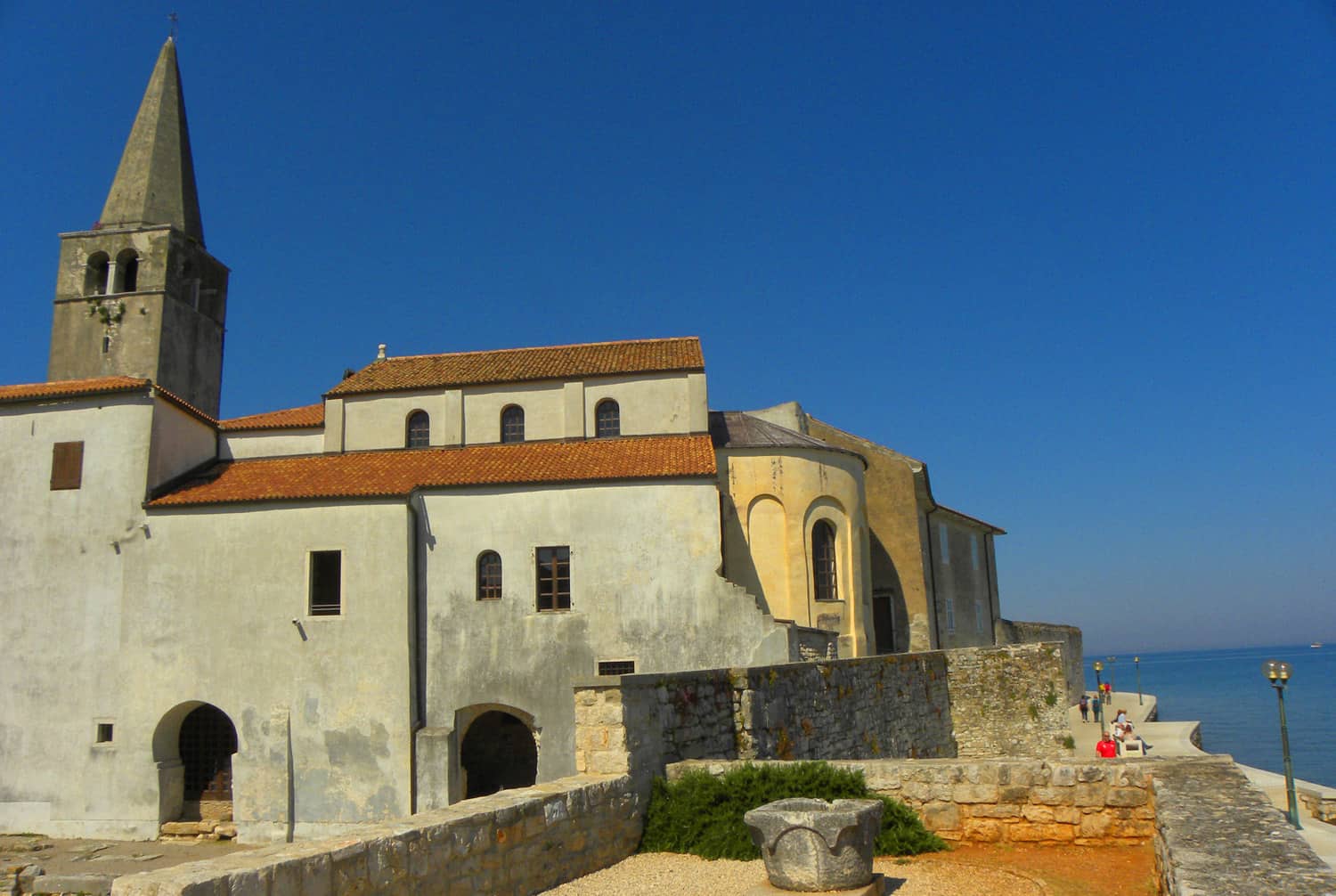 .
.
---
---
More of Porec
As mentioned above, Porec is a pretty and laid back town that can easily be be explored within an hour or two. A few photos:
. .
Would we recommend a visit to Porec? DEFINITELY. There are two main historical sites in Istria that are a MUST: the Amphitheatre in Pula and the Euphrasian Basilica in Porec.
---
---
Practical Information on Porec

Have you been to Porec? If so, what did you think of it?
---
---
Ps. If you find our blog helpful, please consider using our links to book your flights, hotels, tours, and car rentals. Have a look at our Travel Resources page.