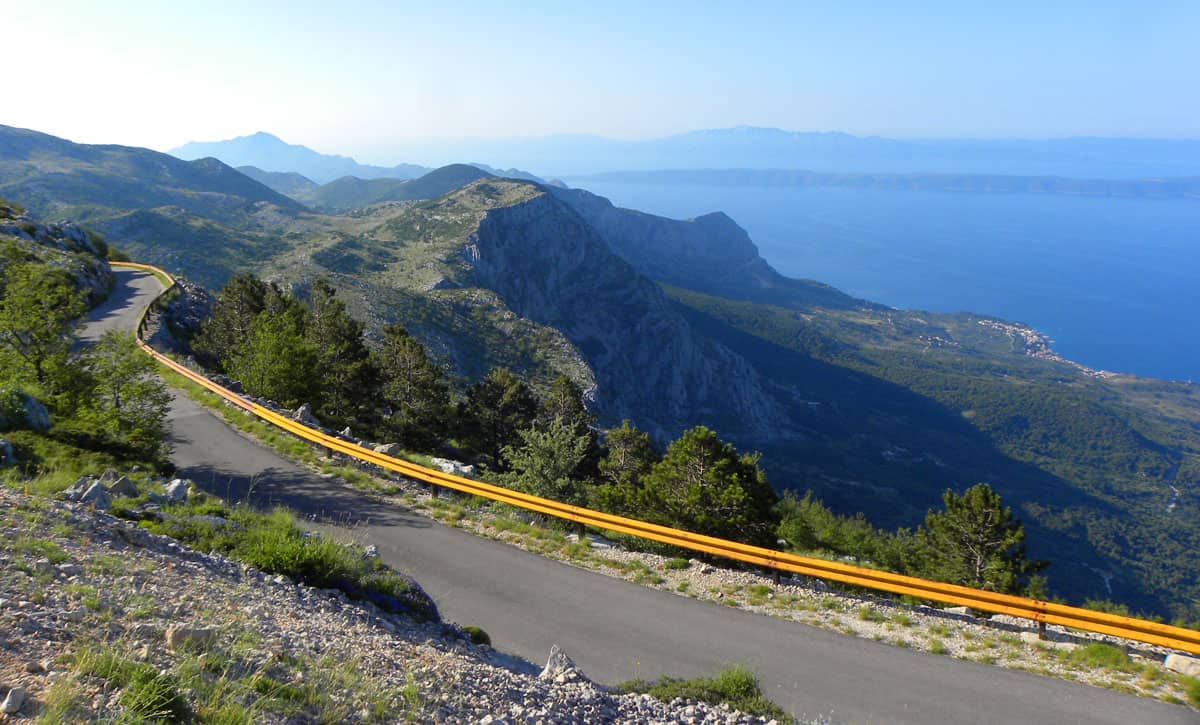 Driving Spectacular Mt Biokovo
Mount Biokovo has some of the most stunning views I've seen anywhere. I'd seen photos before and wanted to visit – but when I went with Croatian friends Goran and Vedran (who had never been) we were all blown away by the natural beauty and incredible views in this Nature Park.
What makes Biokovo an easy place to visit is that you can drive to the very top of the massive, a 23 km drive that brings to Sv. Jure (the 3rd highest peak in Croatia). It is the highest road in Croatia.
If you're not an experienced driver the drive might not be for you. Although asphalted, the road is narrow and being an experienced driver will help when encountering cars coming from the opposite direction.
.
Here is a video documenting our experience.
.
Map of Biokovo and the different viewpoints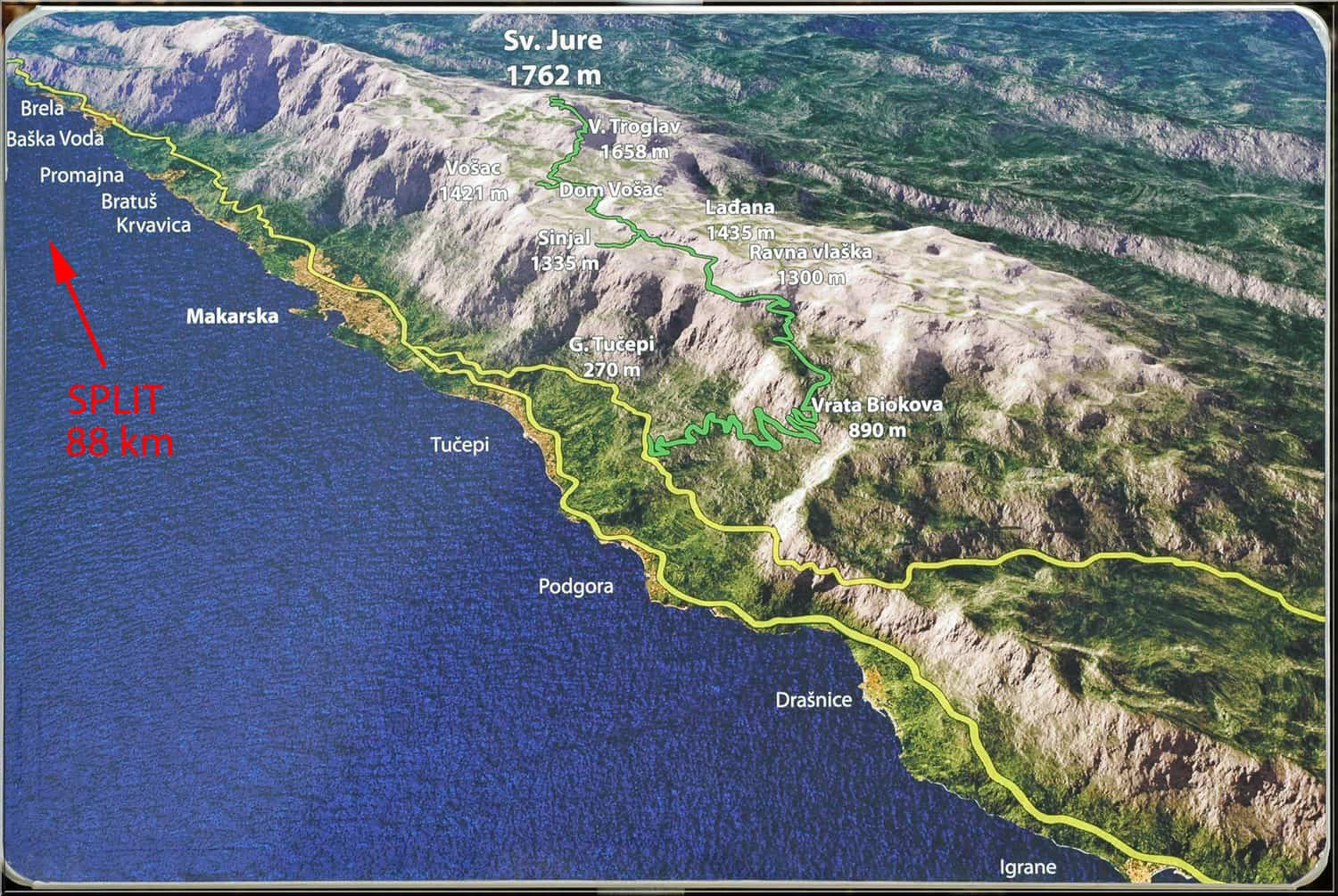 .
---
---
Viewpoints on Mt. Biokovo


.
There are 5 major viewpoints on Mt. Biokovo, 3 of which don't require any hiking at all. These stops include restaurants, bathroom facilities, an information center, a historical trail as well as animals. So Biokovo is not just about views. You can actually spend a full day here and not get bored.
.
Ravna Vlaška, 1 228 m
13 km from the Nature Park's entrance, Ravna Vlaška has an information center where you can get a map and guide on Biokovo. It also has a great lookout with views over the most southern part of the Biokovo massive as well the islands of Brač and Korcula. There are also bathrooms here. No hiking required to get to the lookout.
---
---
Sv. Jure, 1 762 m
Driving on, the road suddenly climbs dramatically in a series of switchbacks. You'll see a huge TV antenna which marks the highest point. The is Sv. Jure, the 3rd highest peak in Croatia at 1762 m. This is where the 23 km road ends.
On one side you'll see mountains and sea, on the other you'll be looking towards Bosnia and Herzegovina where you'll see endless mountains and valleys. Walk around. You'll see signs indicating a church. The Church of St. Jure was built in the 1600's and still today pilgrims come here on the last Saturday in July to celebrate the holiday of St. Jure (you can hike here from the coast town of Makarska in about 7 hours).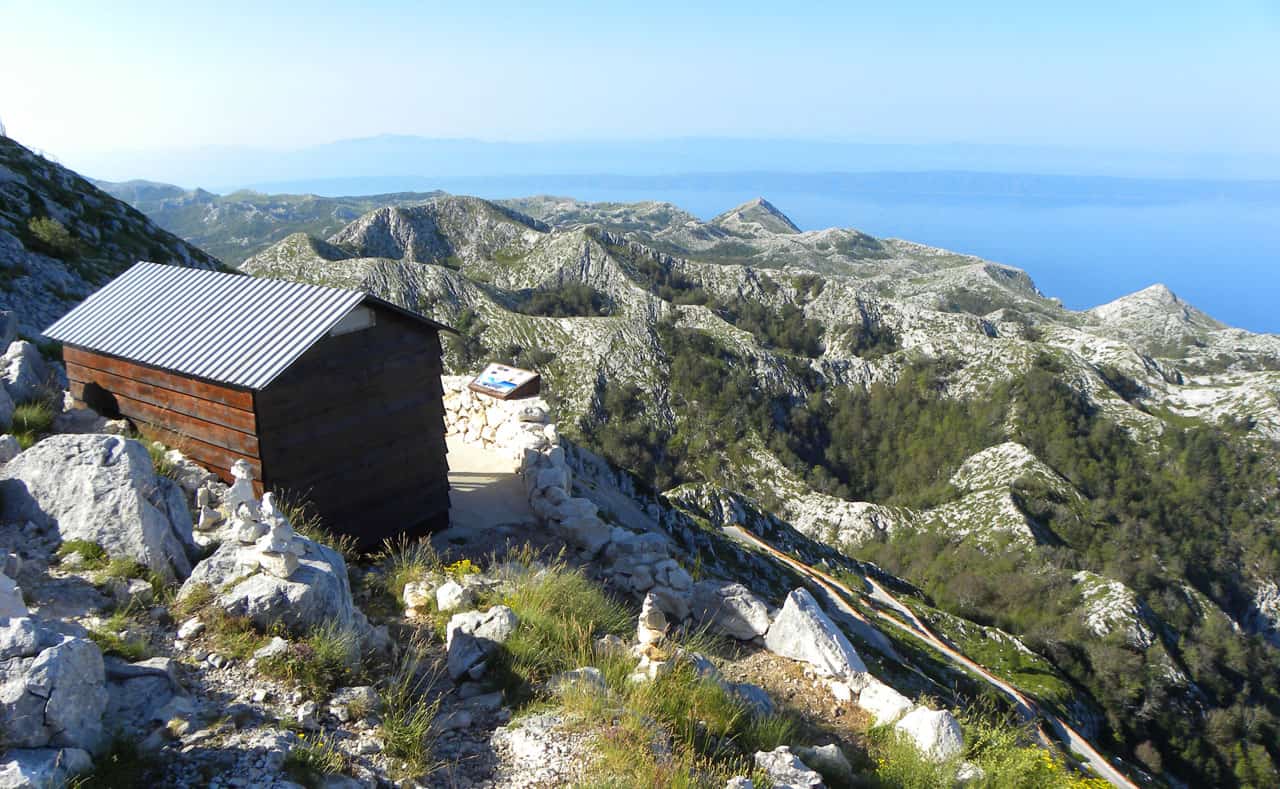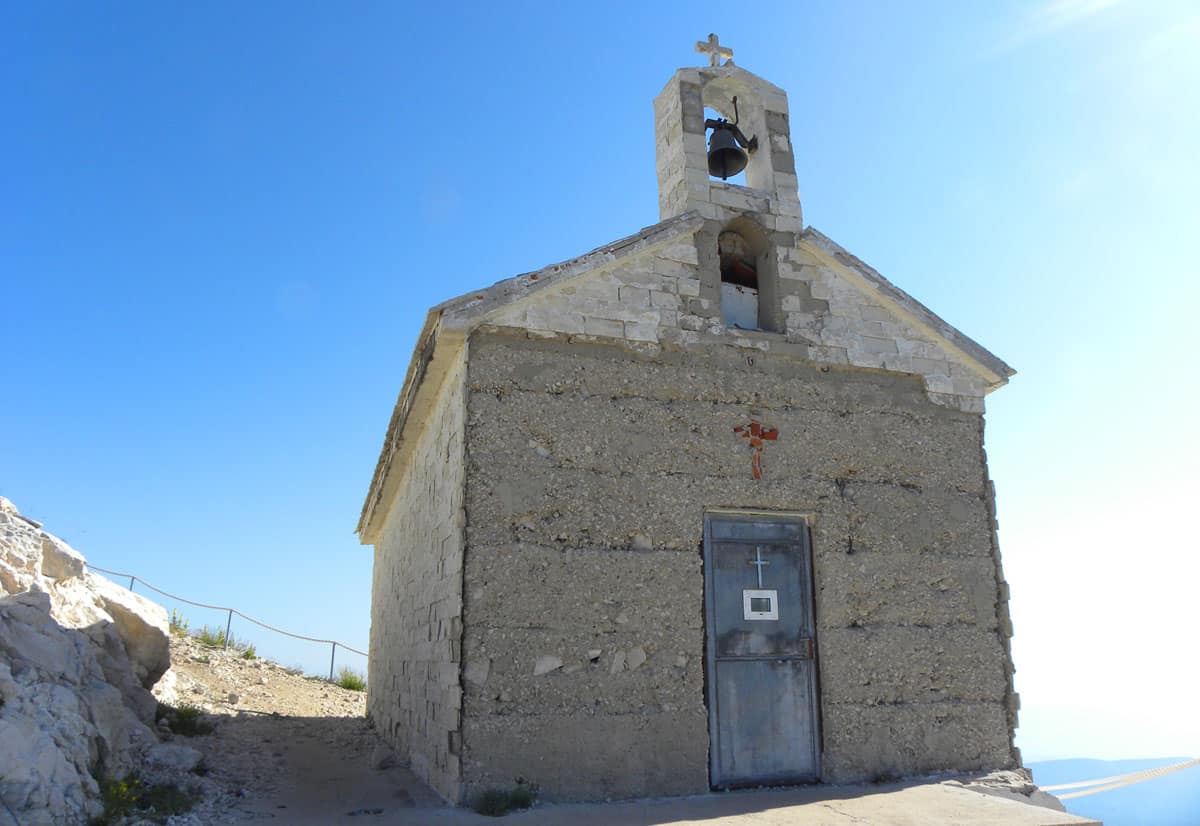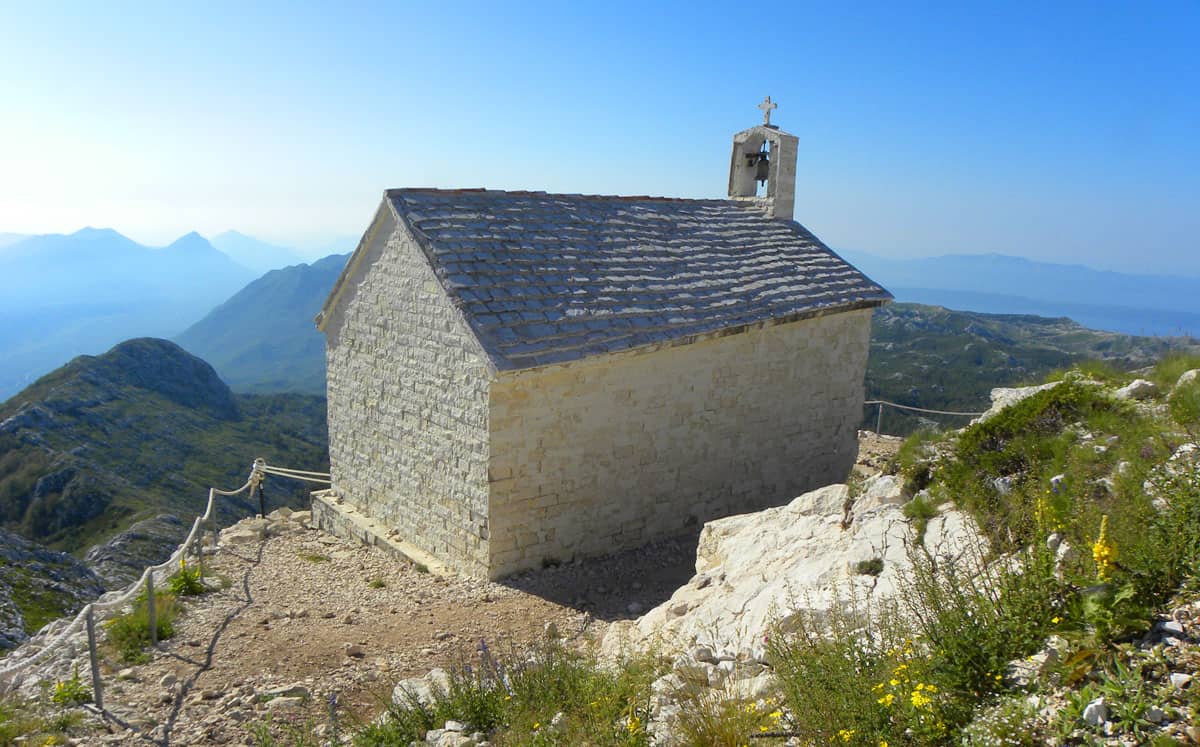 ---
---
Vošac, 1 422 m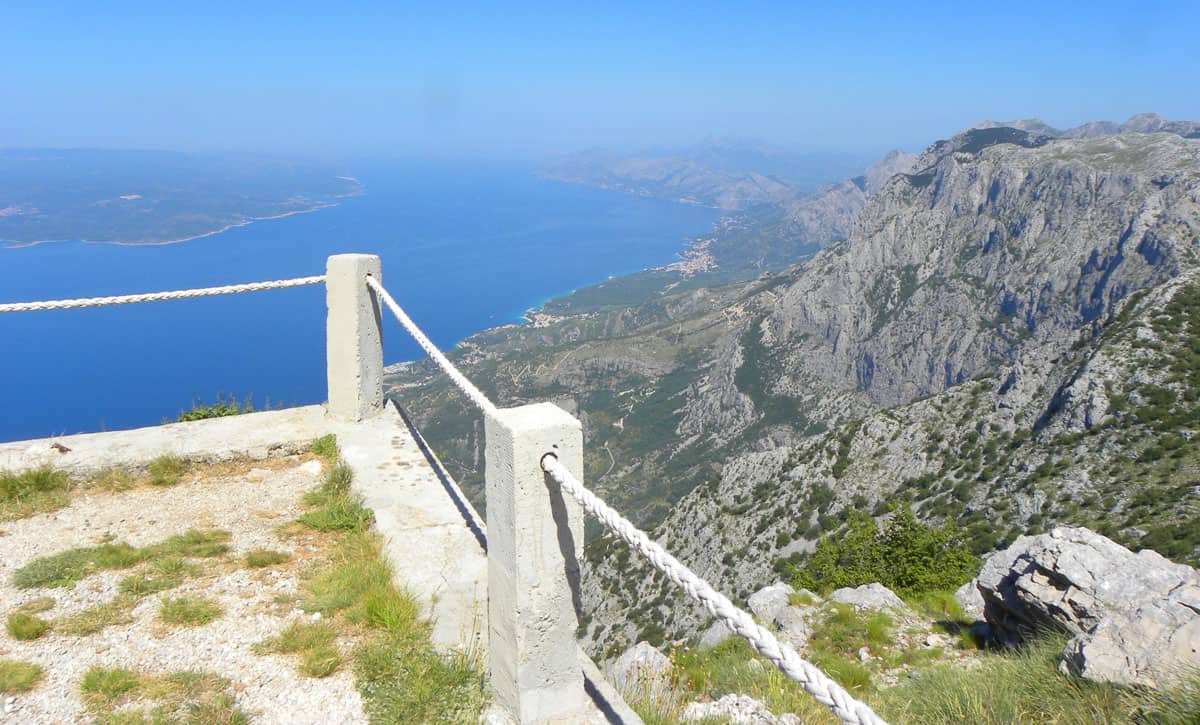 Coming back down from Sv. Jure, you'll see signs for Vošac. Don't skip this, the best views in the whole park are here.
After turning off for Vošac you'll get to a parking lot (they seemed to be building a restaurant next to this spot when we visited in July 2016). From here, it's a 20 minute hike to the mountain hut at the top of the peak.
The Views at Vošac are incredible. You'll be looking straight down at the town of Makarska (which is listed as a 4 hour hike). The whole Dalmatian coastline opens up in front of you.
There's a man who takes care of the mountain hut and you can buy beer and chips. If you want to wake up to these views, you can even sleep here. They have comfortable beds on the 2nd floor of the hut (I don't remember how much it was to rent in for the night but I do remember that it was inexpensive. I would totally do it).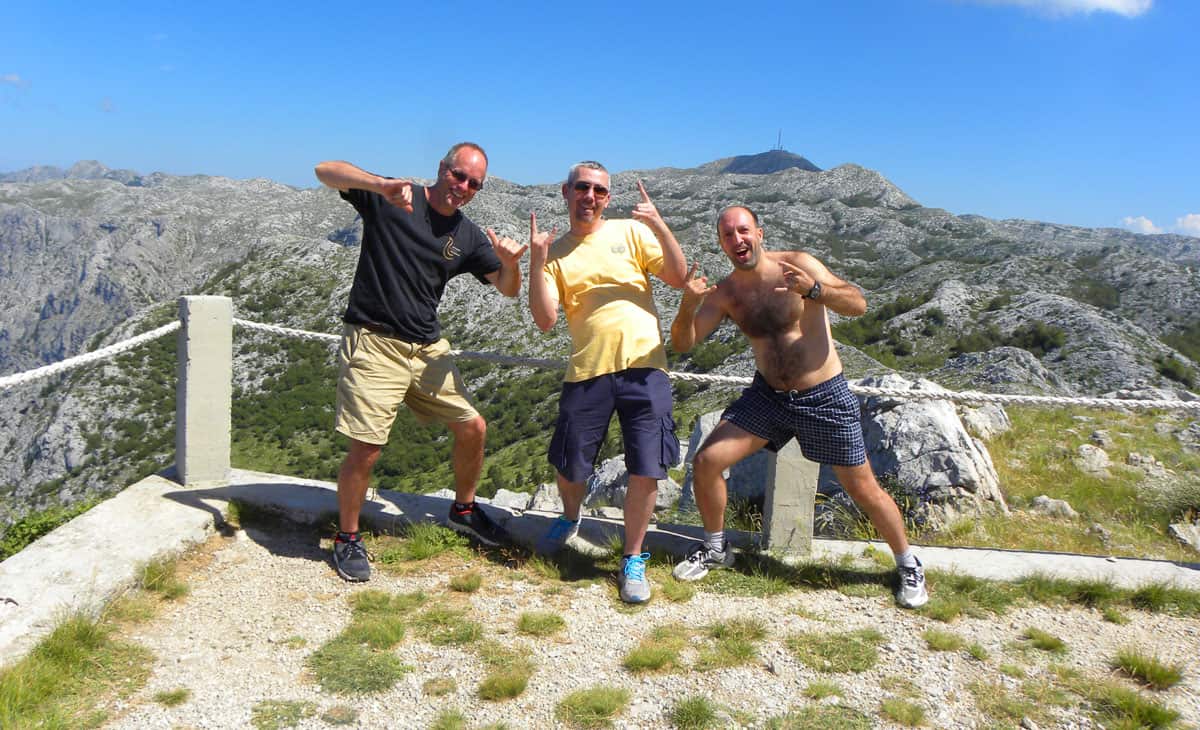 ---
---
Štrbina (below Vošac), 1 338 m
Štrbina gives you even clearer views on Makarska below. From here you can continue the trail straight down into town if you wish (we met a few Serbian hikers here who were on their way up to Vošac).
From Štrbina it is an easy 20 min hike back to the Vošac parking lot.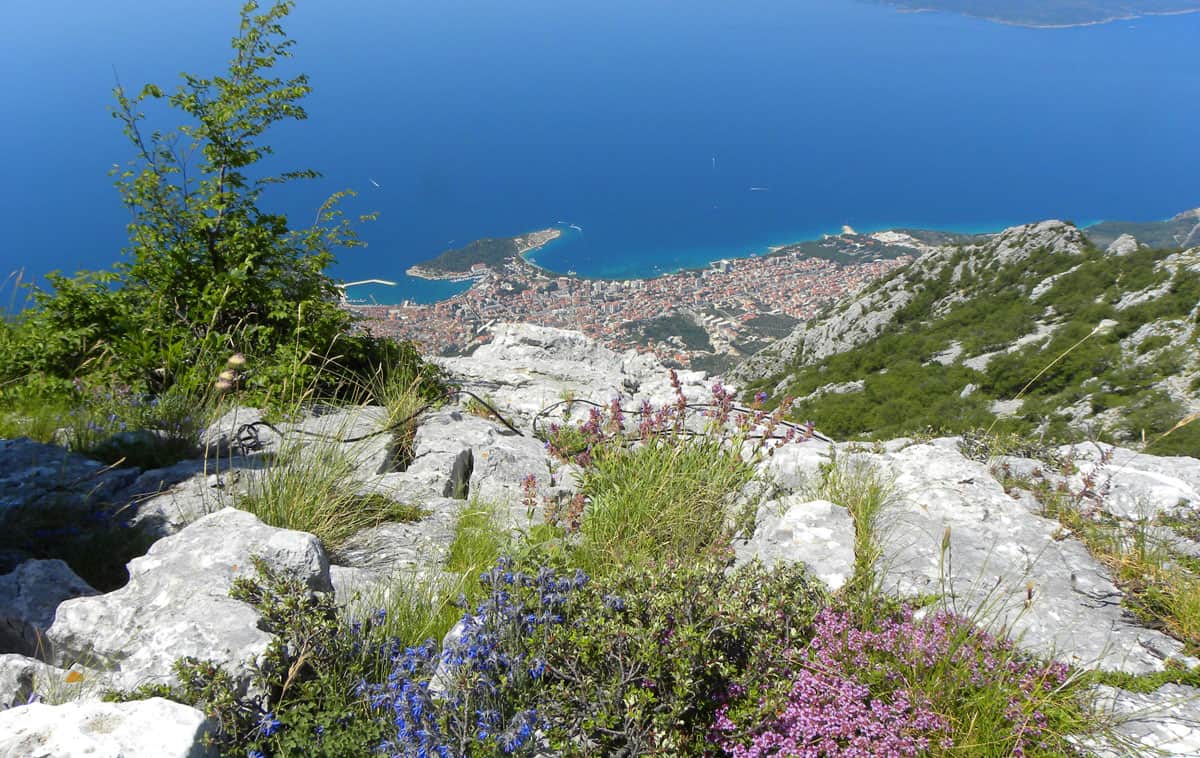 ---
---
Staza, 897 m
On the way back down you'll see a sign for a restaurant called "The Doors Biokovo". It's a good place to park the car and have lunch. Next to the restaurant area are a few stables where you'll see donkeys and cows.
This area also has a lookout, a small church, as well as a 1.5 km historical trail containing the remnants of military installations in World War 1: artillery nests, trenches, and barracks.
.
I've mentioned a few times how much Croatia reminds me of South Africa, my other favorite country. Have a look at this post if you don't believe me.
.
---
---
.

Practical Information
– The Park's website: Nature Park Biokovo.
– Entrance to the park is about a 10 minute drive south of Makarska.
– If you don't have a car, consider renting. Biokovo is really worth it and you can spend all day here. If you find this post useful, please consider using our link (you'll get the best prices on cars in Croatia). Or see our post on car rental in Croatia.
– We recommend going early when there are less visitors. We arrived around 7:30 am and basically drove to the top without any trouble. Coming down, there were more cars and you often have to pull over to the side so that both cars can squeeze by each other. Overall however, we didn't see too many other visitors – Biokovo still seems unknown to most.
– Biokovo was included in my post featuring Croatia's 10 Best Hikes. Some popular trails: Makarska to Vošac (3-4 hours). Makarska to Sv. Jure (7 hours). See the Biokovo website for many more trails.
– Accommodation. Makarska is the perfect base and, as mentioned above, you can actually hike up the mountain. A few recommendations: Hotel Park Makarska (big modern hotel on the beach with a pool. All with fantastic views), Hotel Osejava (modern hotel, pool, great views), Apartment Petra & Apartment Rustic (fully equipped apartment, right in the old town, steps from everything).
.
I've seen a lot of natural beauty in Croatia but Biokovo impressed me more than anything I've seen to date (including Plitvice Lakes). I recommend a visit here if you are anywhere in Central Dalmatia.
---
---
Ps. If you find our blog helpful, please consider using our links to book your flights, hotels, tours, and car rentals. Have a look at our Travel Resources page.