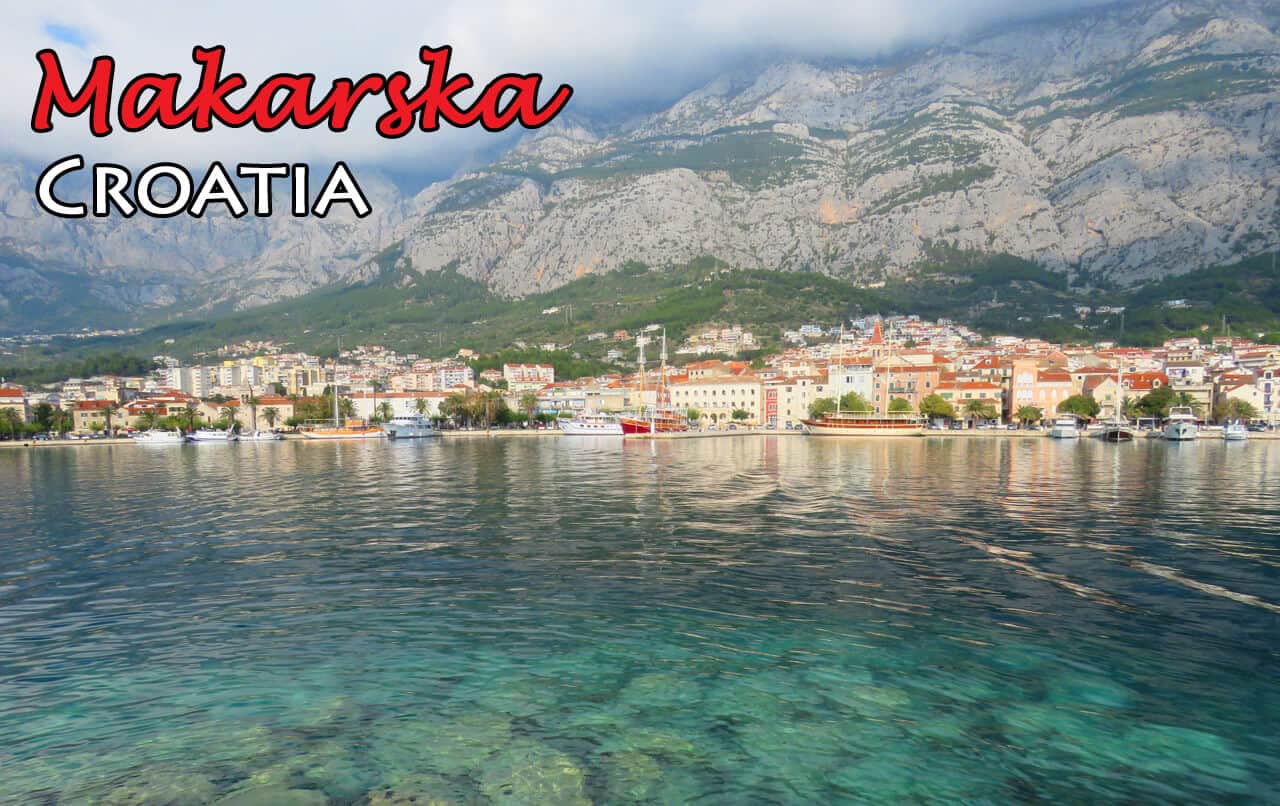 Why you HAVE to visit Makarska (Croatia)
There's no place in Croatia that has a natural setting as spectacular as Makarska's. Lying at the foot of Mt. Biokovo (Croatia's 2nd highest peak), this small city looks out over a huge mountain range that extends along the coast in both directions. It is the center of the Makarska Riviera, a beautiful regions of beautiful beaches, pine trees, sparkling water and peaceful bays.
Lots of photos in this article showing you why you HAVE to visit Makarska.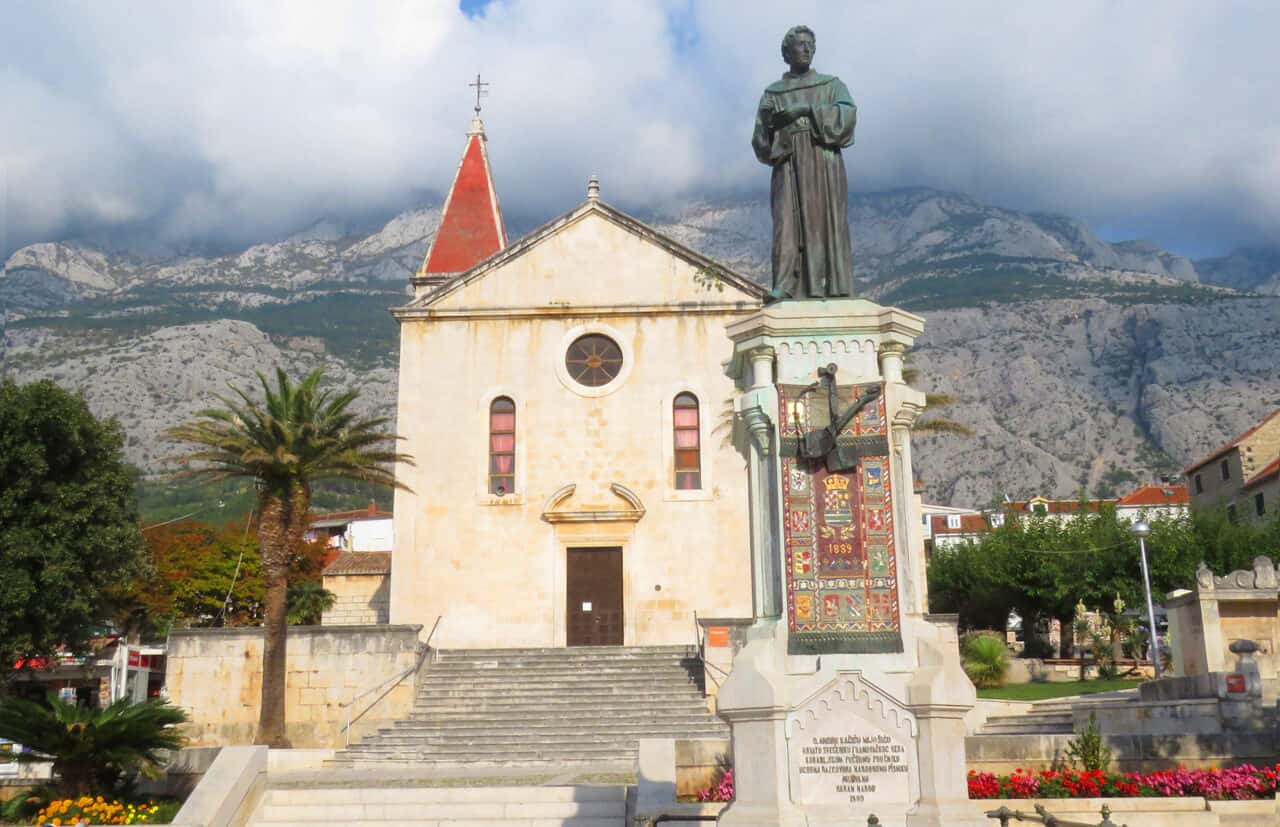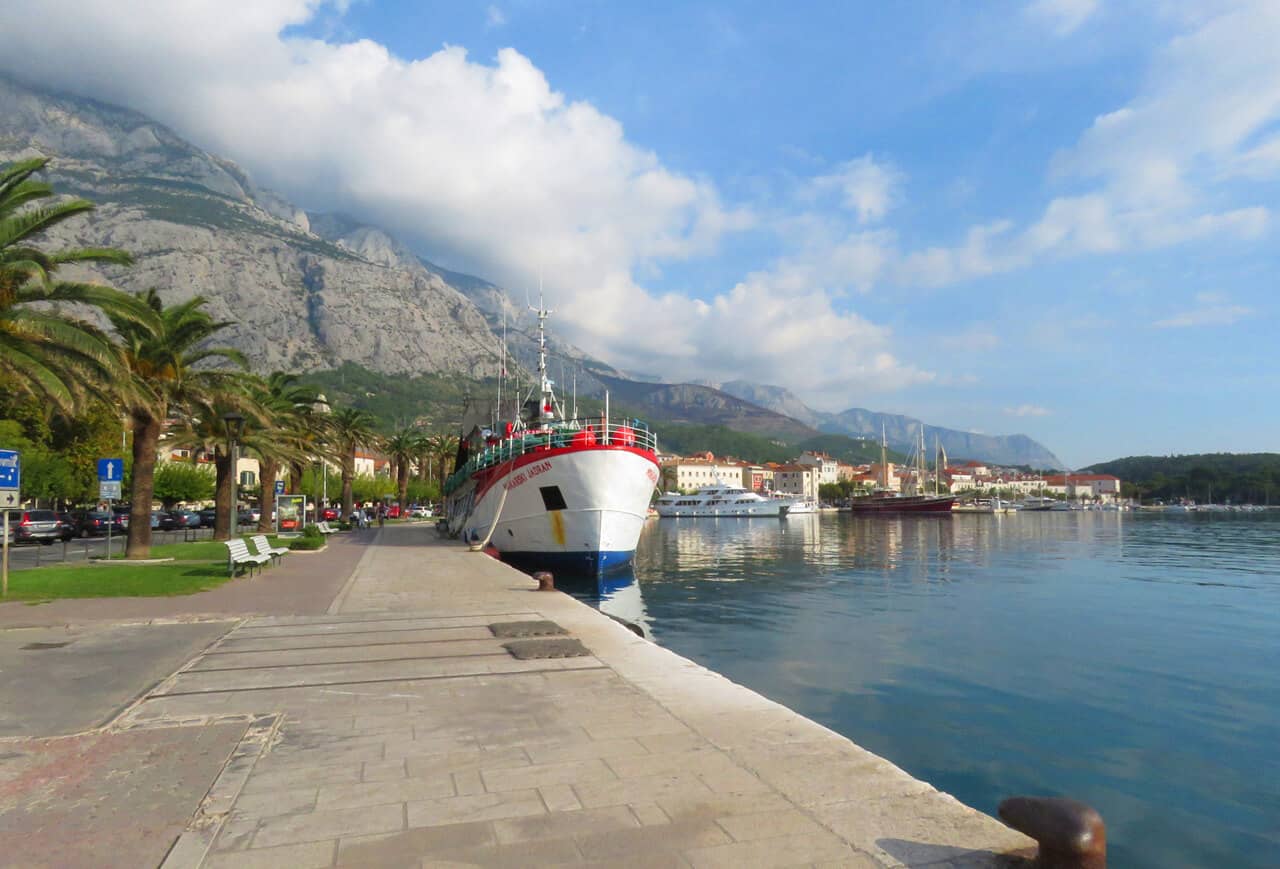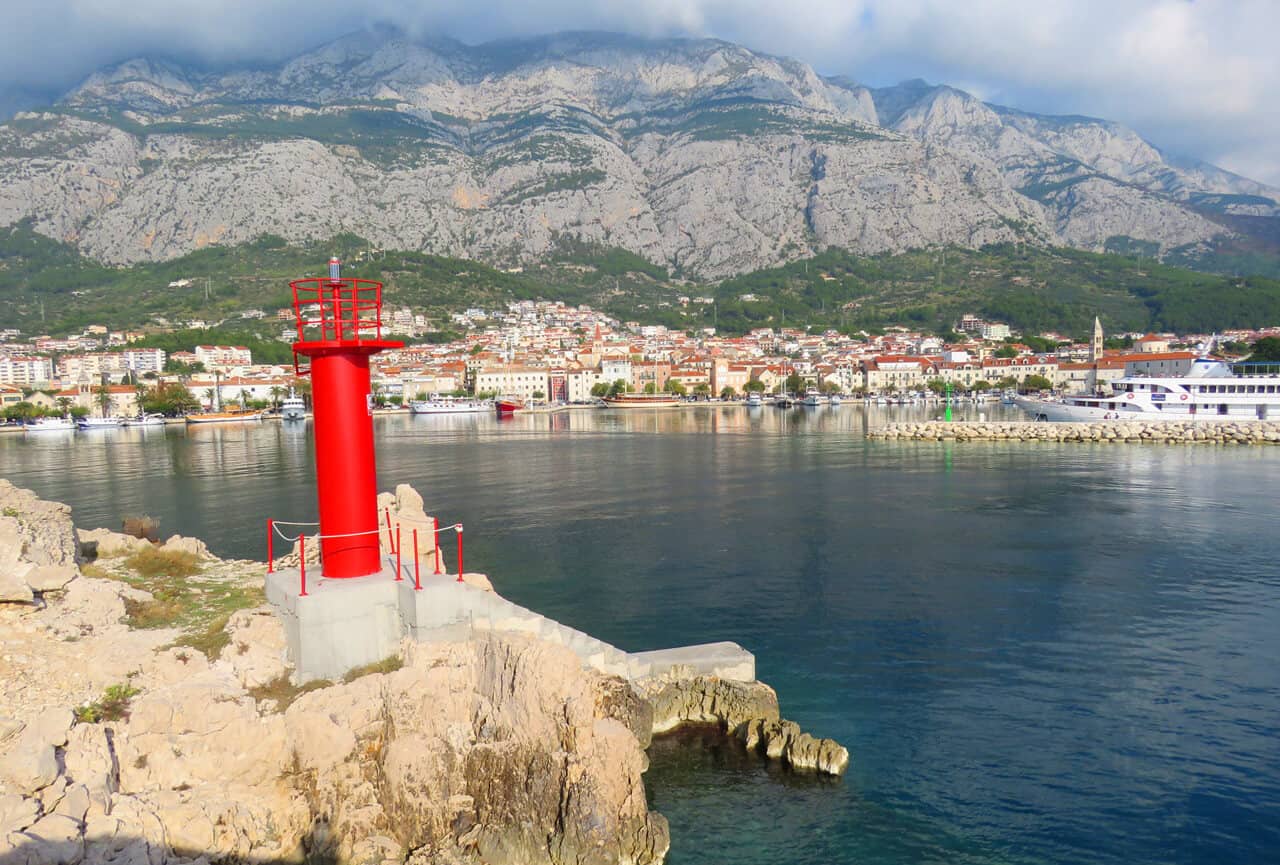 ---
---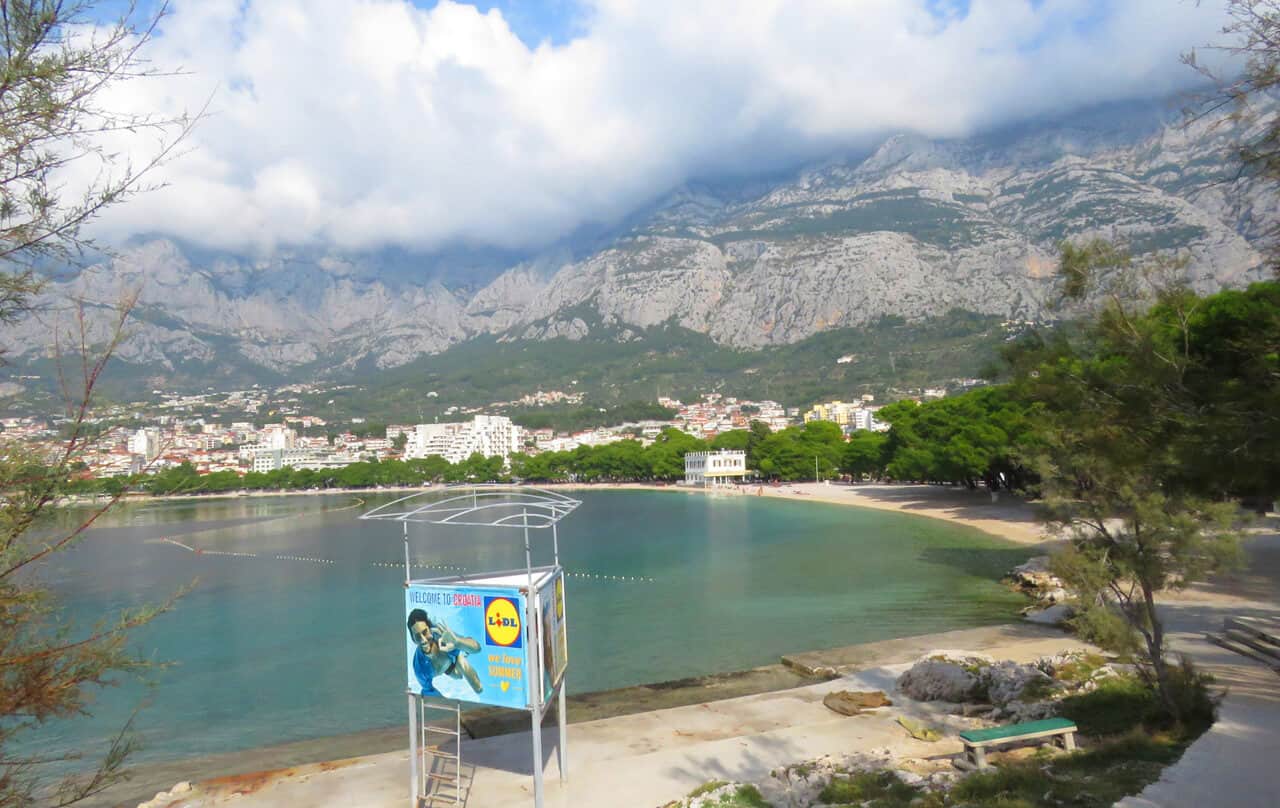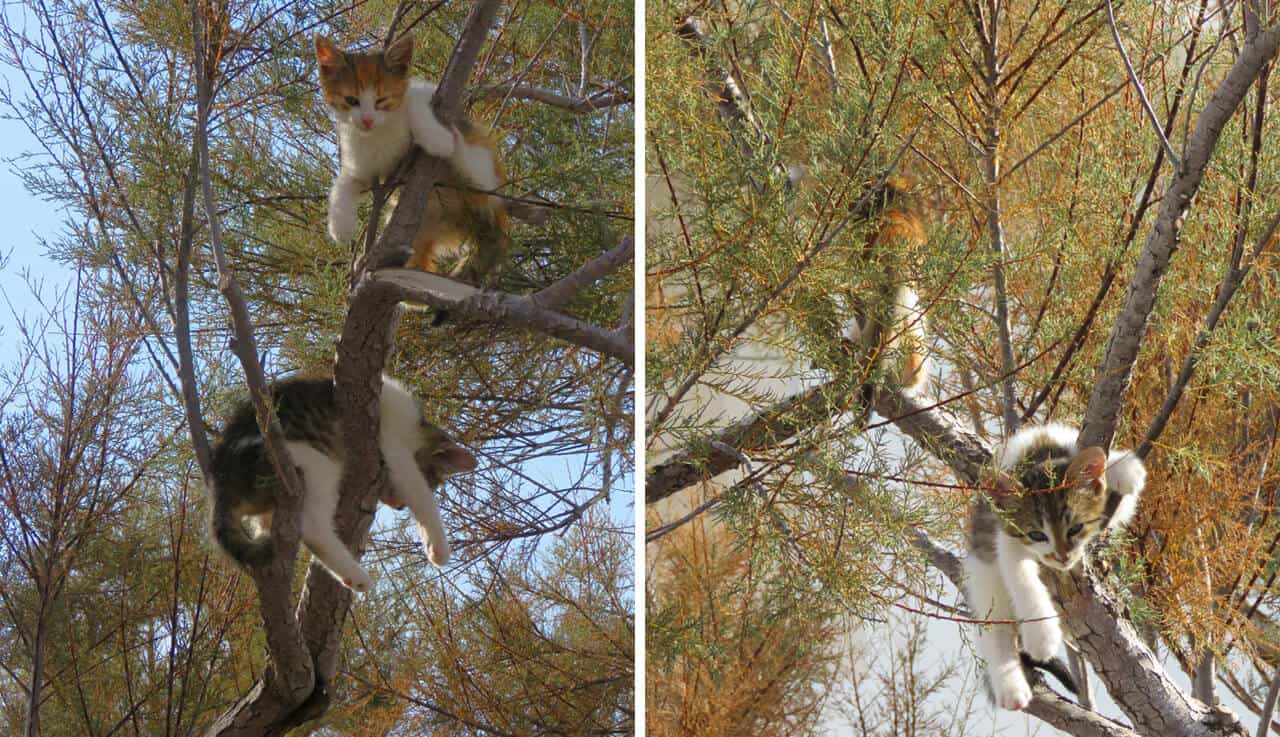 ---
---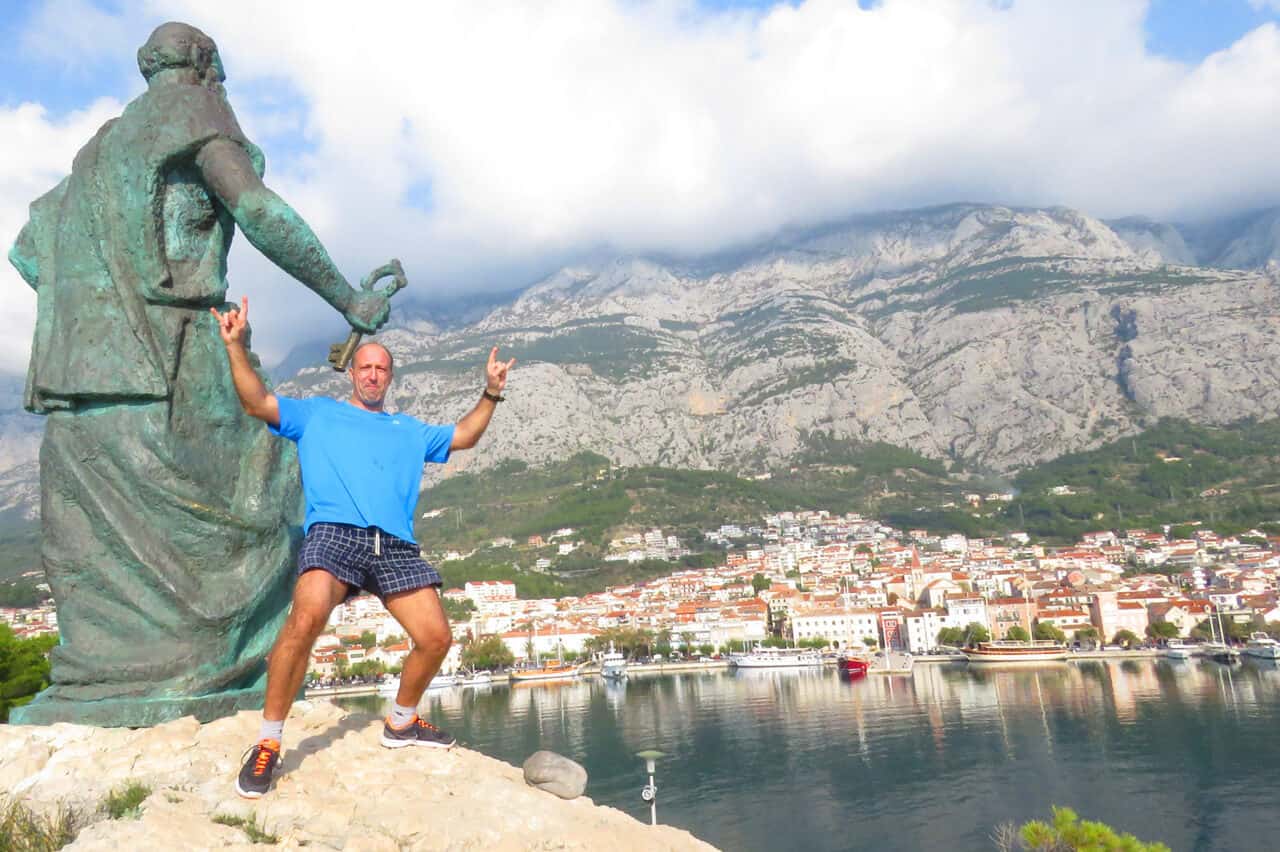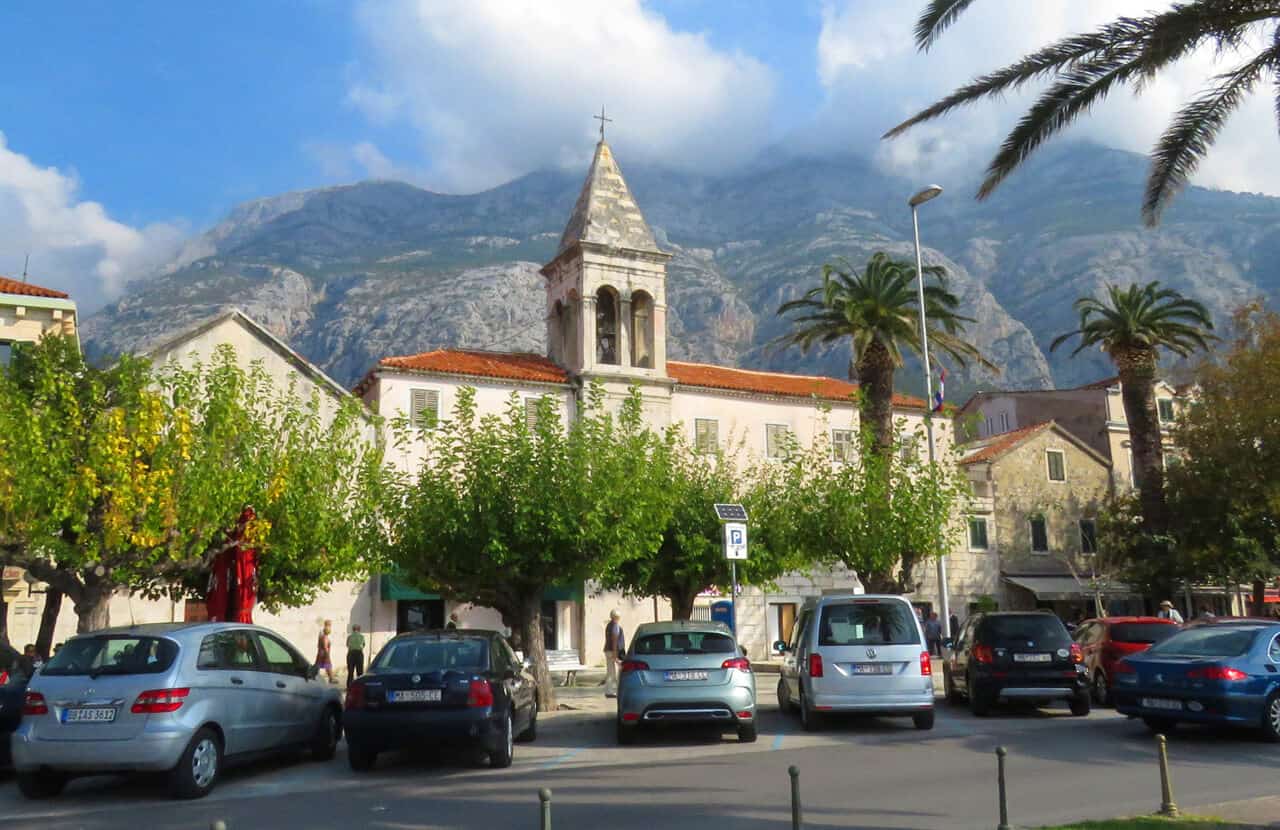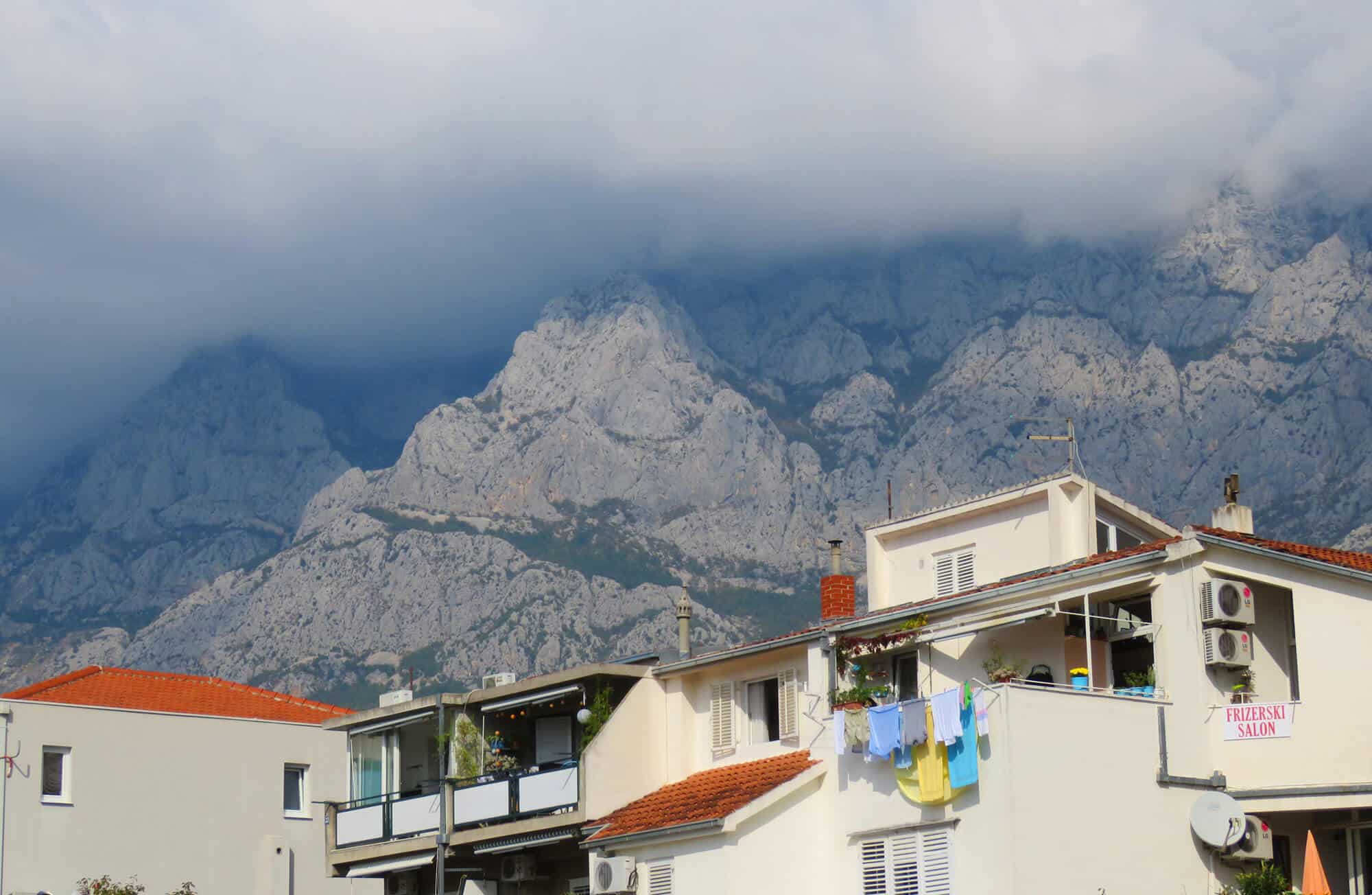 ---
---
After having explored the town and the St. Peter peninsula, we walked along the other side of the harbour for totally different views. You'll find walking paths, rocky crags where nudists were sunbathing (late October but still warm enough), and some viewpoints and old ruins if you continue walking a little further.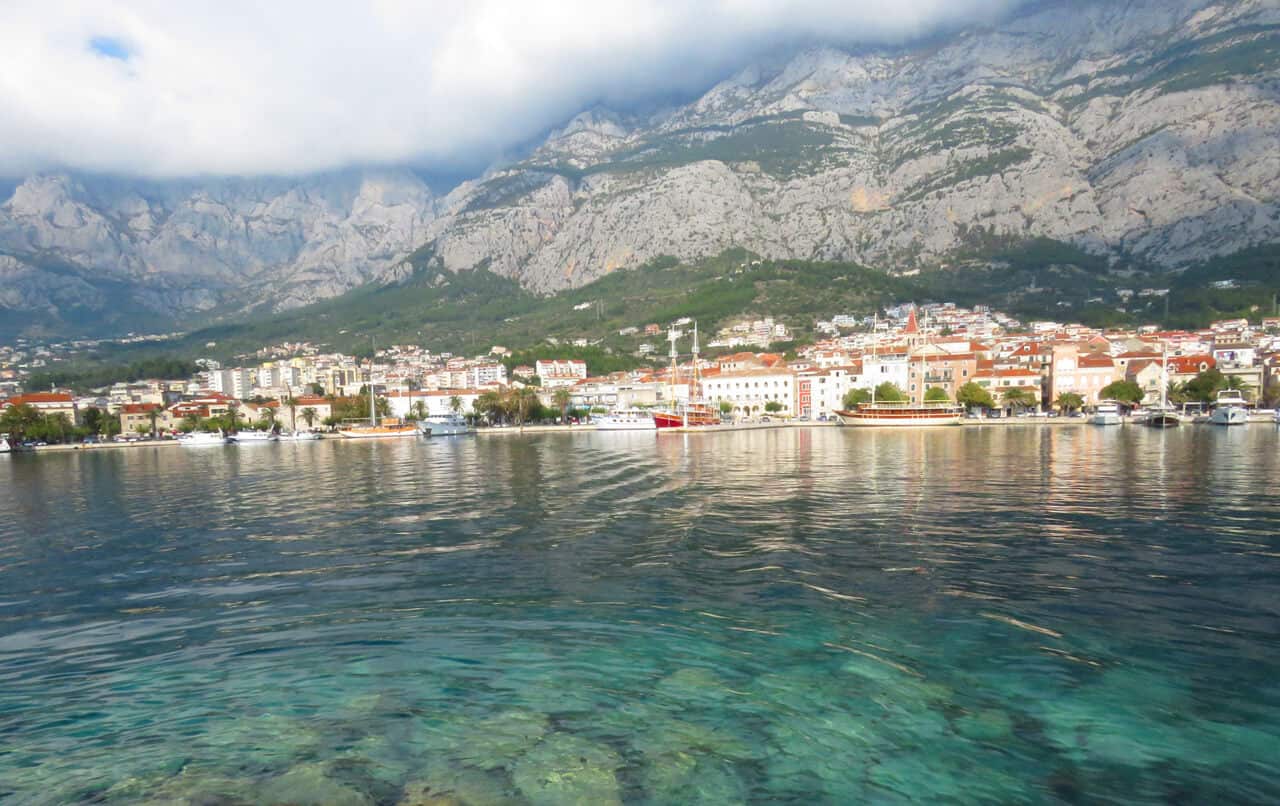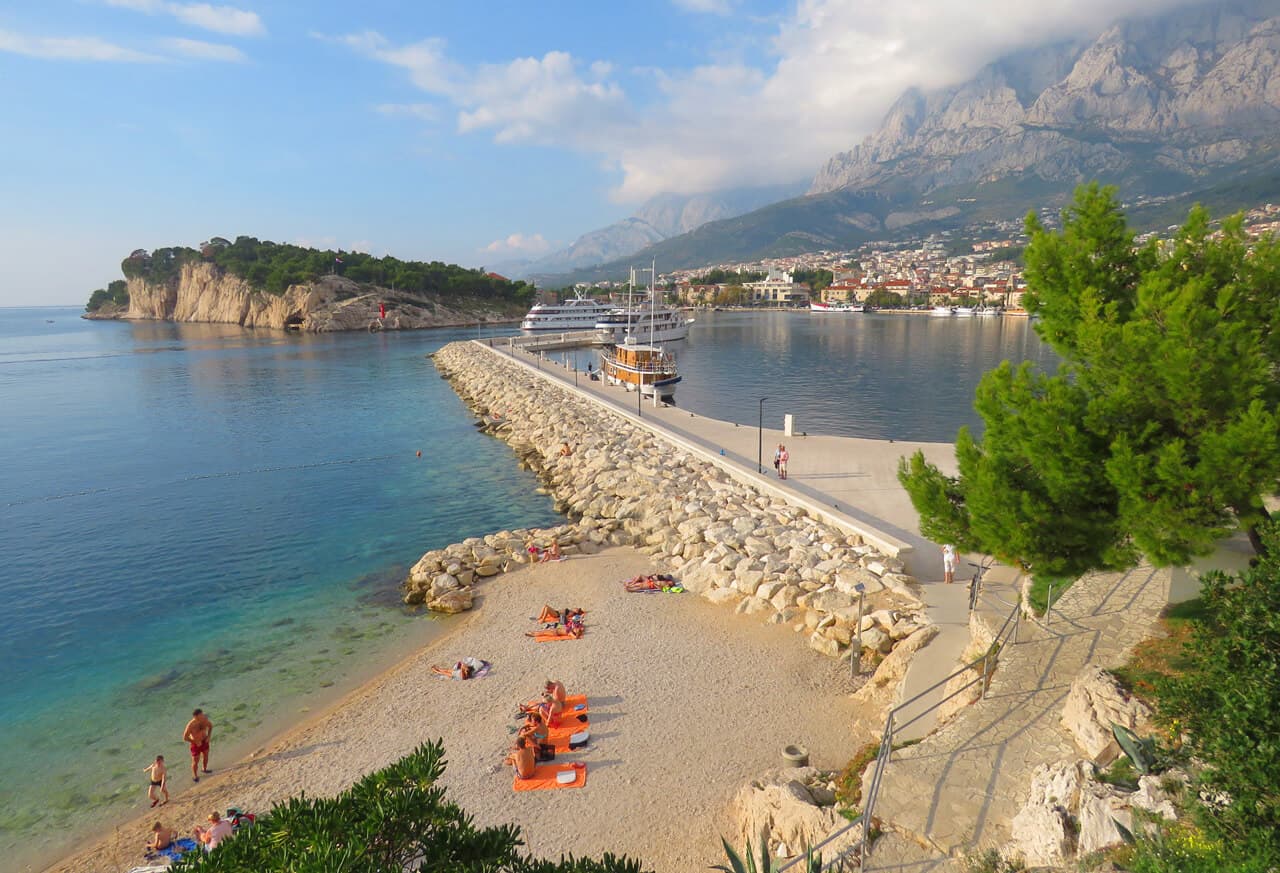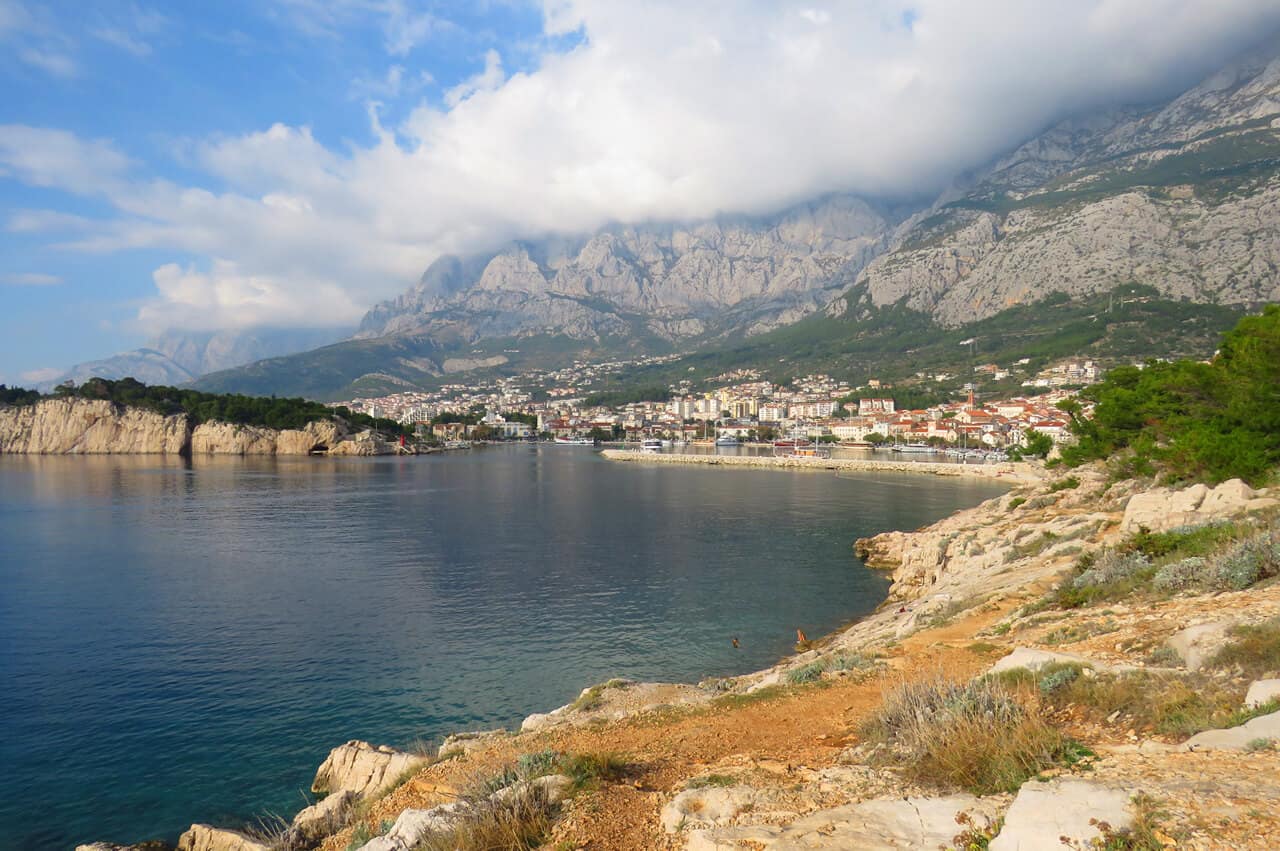 ---
---
Makarska is the perfect town for beach and nature. Sure, there are a few things to see in town but you can see the highlights in less than an hour [unless it's a rainy day and you're in the mood for museums: Makarska has a town museum as well as a Malacology (ie. shell) museum]. But the real highlight is nature and the fantastic views of the sea and mountains. Besides all the paths and trails around town, Makarska is the entry point to Biokovo Nature Park. Among other things, you can hike (or drive) up the mountain. Some of the most fantastic views I've seen in Croatia were from Vošac peak. More on driving Mt. Biokovo and all its attractions.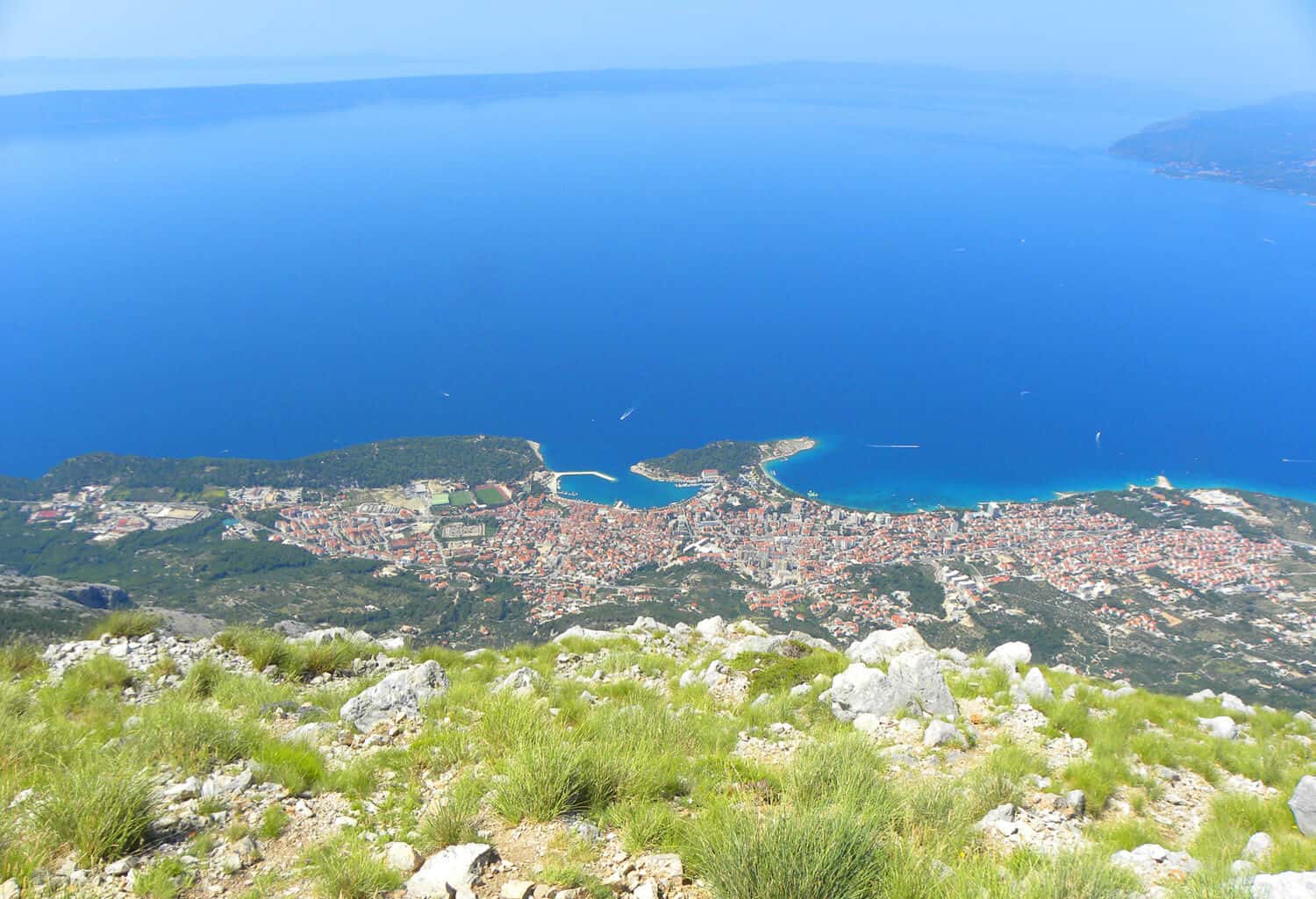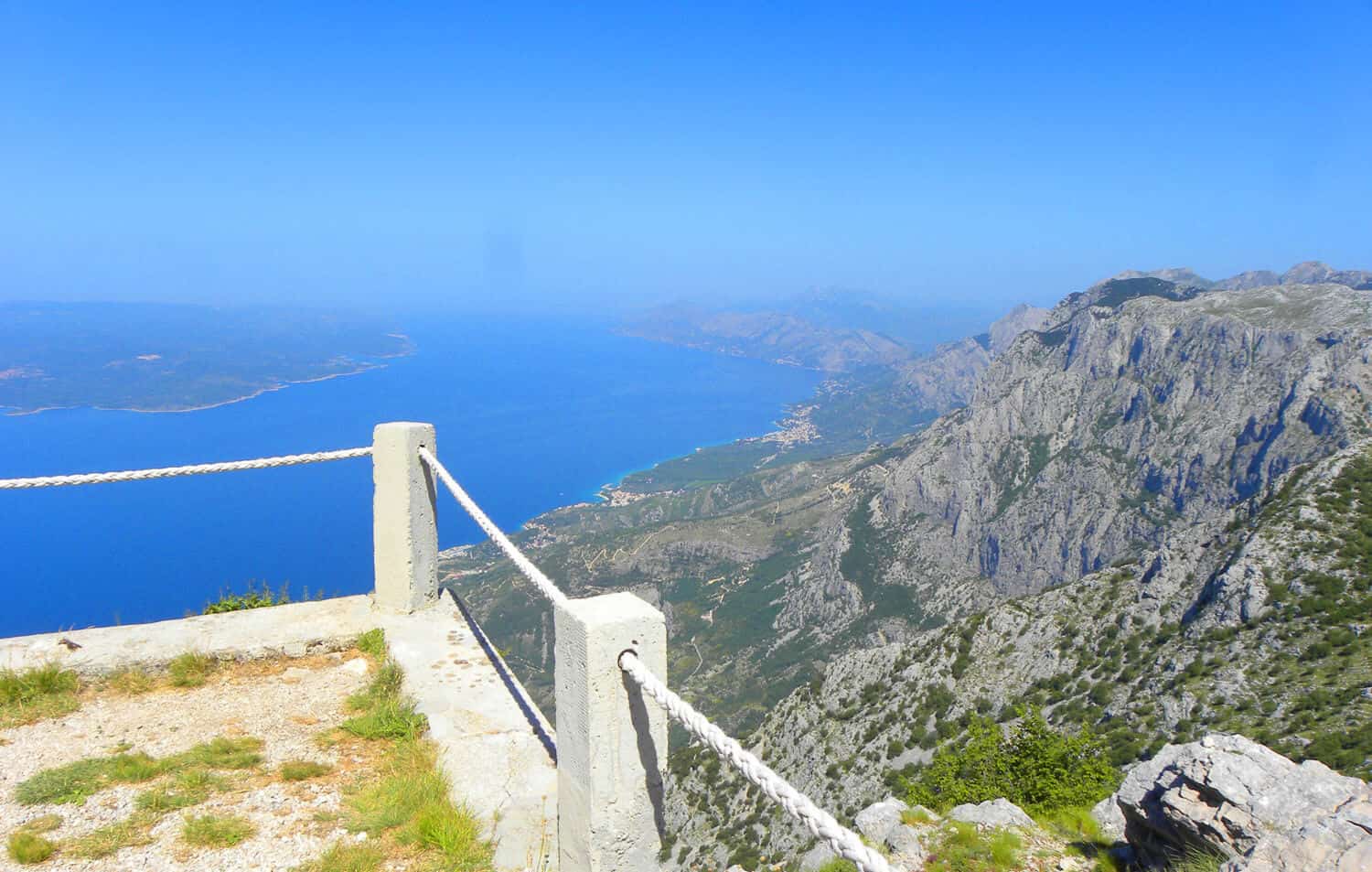 ---
---
Practical Information
– Accommodation. A few Recommendations: Hotel Park Makarska (big modern hotel on the beach with a pool. All with fantastic views), Hotel Osejava (modern hotel, pool, great views), Apartment Petra & Apartment Rustic (fully equipped apartment, right in the old town, steps from everything).
– Makarska is about 75 minutes by bus from Split. There's a bus almost every hour. You can see schedules here.
– Makarska's Tourist Office has good info and great maps.. You can visit their office along the main road on the waterfront or just visit their site and download what you need.
– 'Nature Park Biokovo' has an information office in Makarska, also along the waterfront. Lots of info as well here on their website. There's lots of things of interest on Biokovo, it's a stunning mountain. See our post on Mt. Biokovo here.

Any thoughts on Makarska?
Related:

The Best of Croatia (and around) Itinerary
.
Ps. If you find our blog helpful, please consider using our links to book your flights, hotels, tours, and car rentals. Have a look at our Travel Resources page