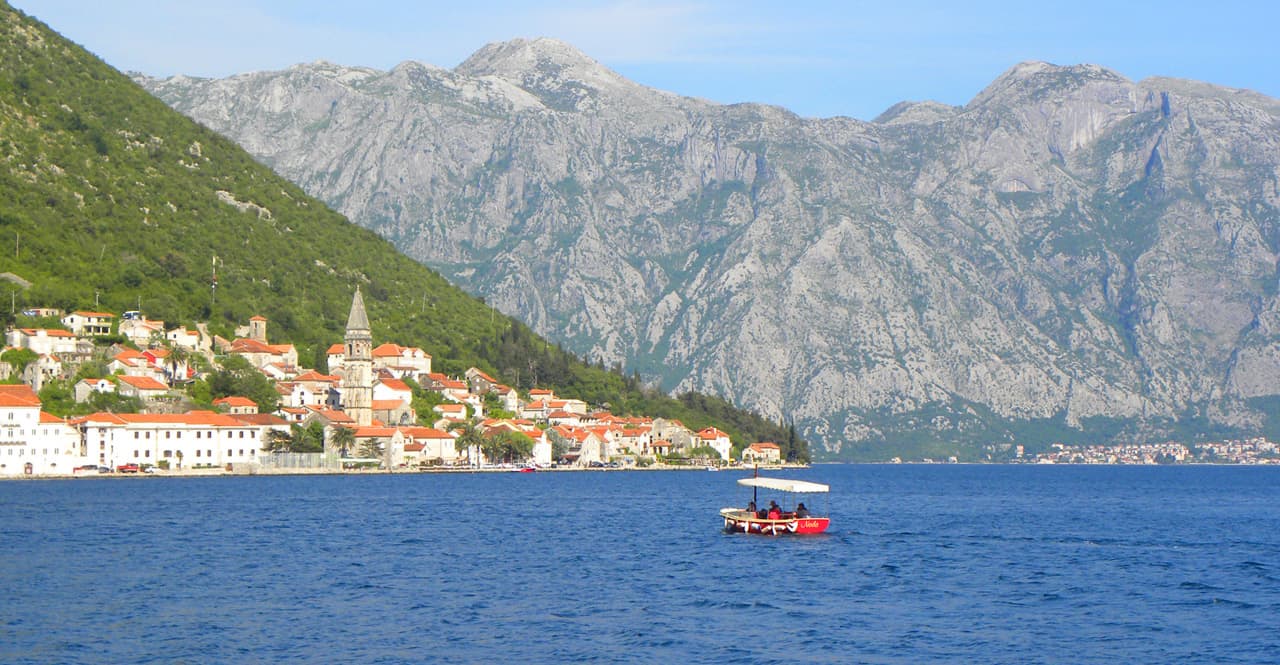 Visiting Perast (Montenegro)
Perast is a small town about 30 minutes away from Kotor. There isn't much to the place and honestly not a heck of a lot to do there – except maybe look out at some of the most incredible scenery you've seen in your life. I guess Michael Douglas and Catherine Zeta-Jones were as impressed as us because they bought a summer home here a few years ago.
The town has a population of approximately 400. It has a few churches, a bell tower that can be climbed, and a museum that by all accounts is worth seeing. But the most popular activities are 1) taking a boat ride out to the small man made island of Our Lady of the Rock and 2) having a drink or meal at one of the restaurants along the water and enjoying the views.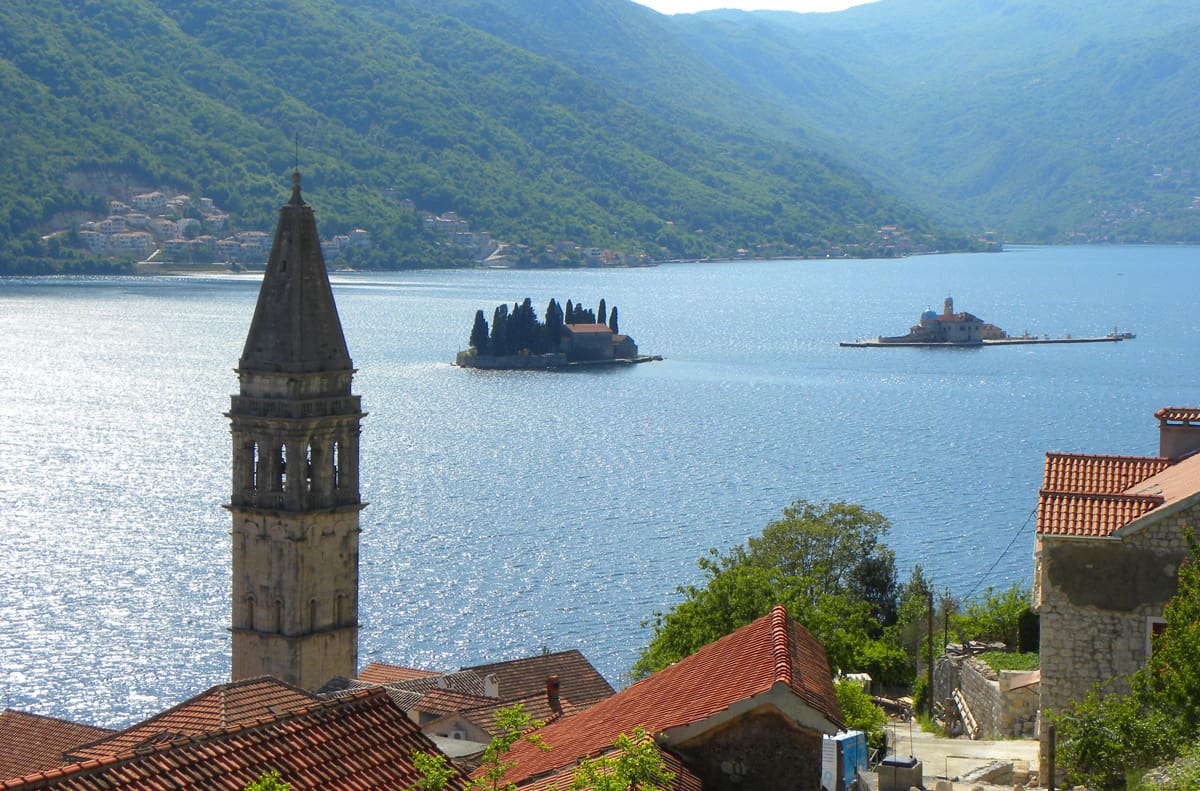 .
It took about 10 minutes by boat to reach the island of Our Lady of the Rock. While the church is small and not the most interesting we've ever seen, the boat ride was totally worth it for the views and the magical feeling of being in one of the most beautiful bays anywhere.
---
---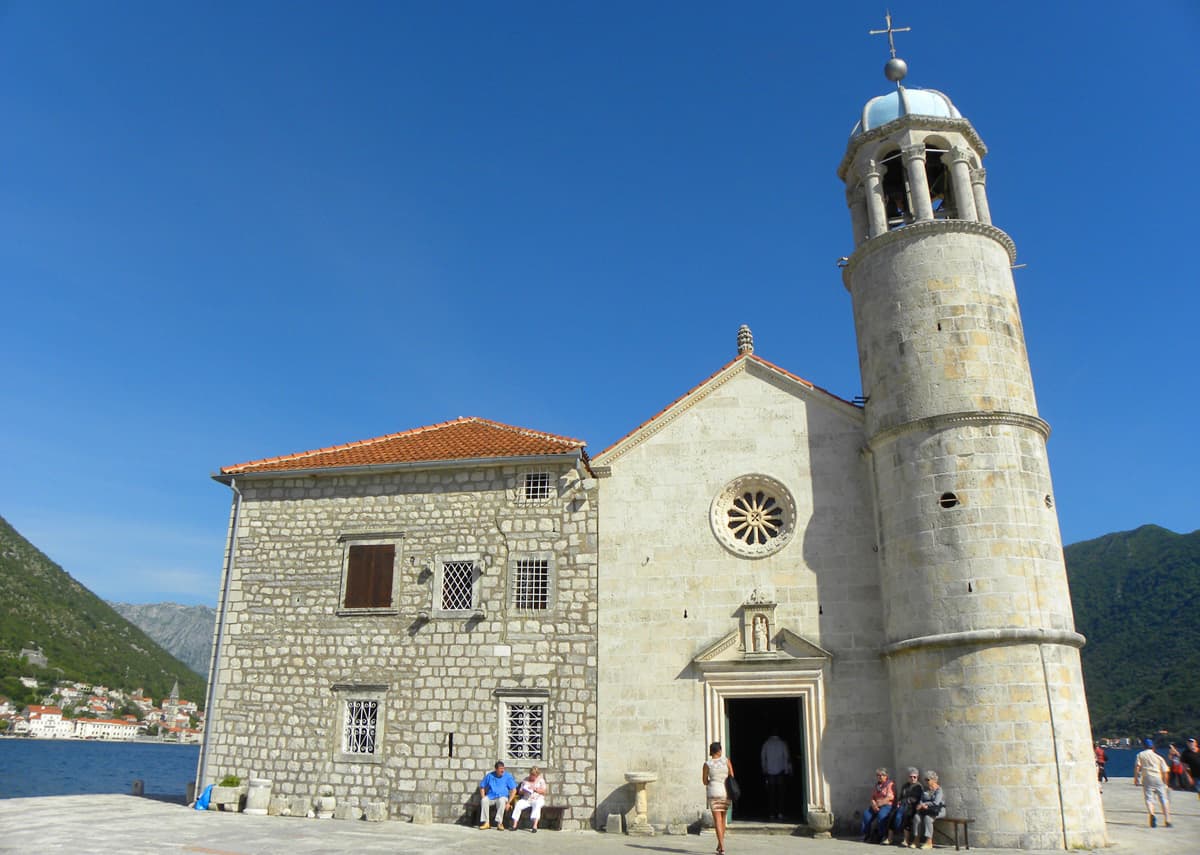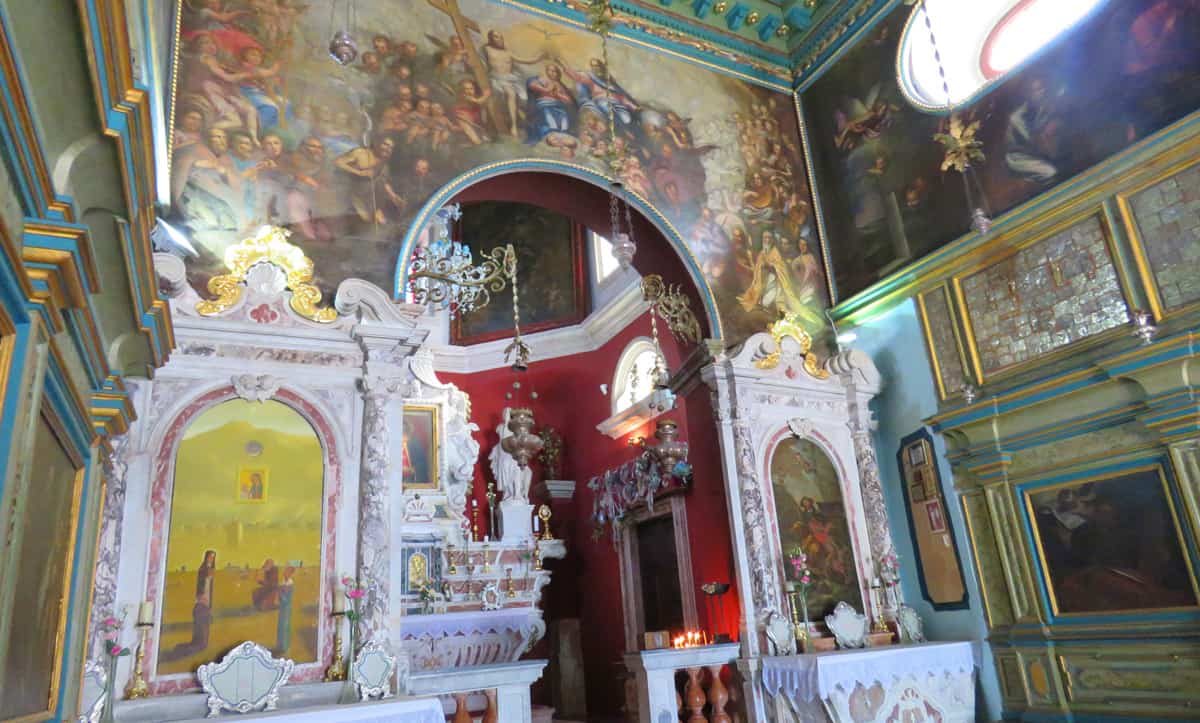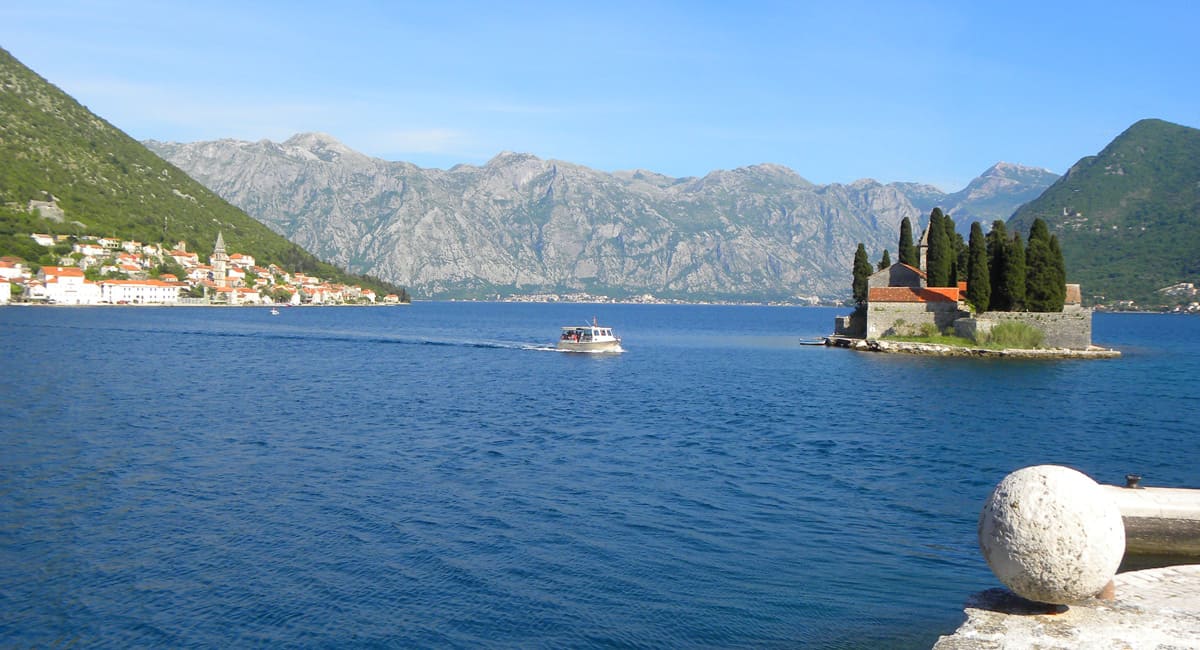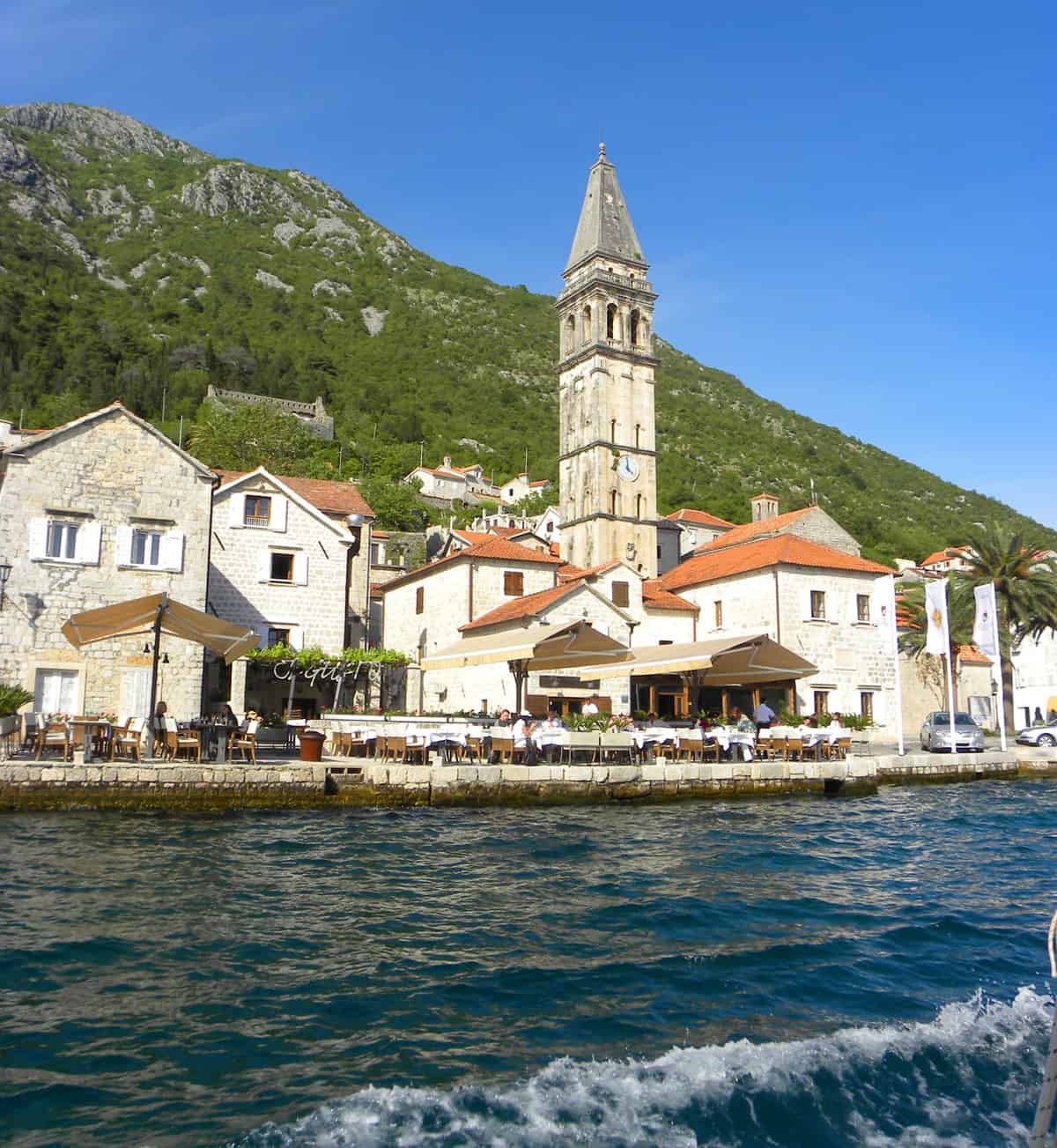 ---
---
We spent a couple of hours in Perast before heading back to Kotor. It's not a town that requires a lot of time but it really should be seen while in the area just for it's magical setting.
Perast and Kotor are incredible, some of the most amazing geography we've seen. Besides getting here yourself as we did, you can take an organized day trip from Dubrovnik which is easier and more time efficient. If already in Kotor, you can book this tour: it covers Perast (including the boat trip to the island) as well as the town of Budva.
---
Accommodation: Although not big, Perast has a few very nice little hotels:

1) Conte Hotel & Restaurant (located right next to that church above)
2) Vila Perast Boutique Hotel
3) M&M Rooms and Apartment
All are very close to each other and all have the same stunning views.
---
---
---
Practical Information
– We took a bus from the bus station in Kotor. Blue Line buses leave every 30 minutes and take about half an hour to get to Perast. Tell the bus driver where you are going. He will drop you off on the hill overlooking the town (where I took the photo above). Note: When you cross the road to the town side you will see a car road going down into town right there. Don't go down. It's a private road with a dead end and an irate lady told us to get lost. Instead walk a little further along the road in the direction the bus was going. You'll see another little road that ends about 20 feet down. Go down this road – there are stone steps that lead to where the bell tower is. The town should invest in proper signage.
– When going back to Kotor: You can go back up to the main road to get the bus, OR take a bus that actually goes through town (i.e. along the road at the harbor). A lot easier than climbing the hill, the only thing is that this bus only seems to pass every hour.
– If you want to rent a car, prices can be very affordable and is worth it. You can easily cover Perast and Budva in a day with a car. Have a look at Rentalcars.com for the best prices.
– There is no ATM in Perast, so bring some cash for bus, boat ride, etc. Restaurants take credit cards however.
.
---
---
Ps. If you find our blog helpful, please consider using our links to book your flights, hotels, tours, and car rentals. Have a look at our Travel Resources page.