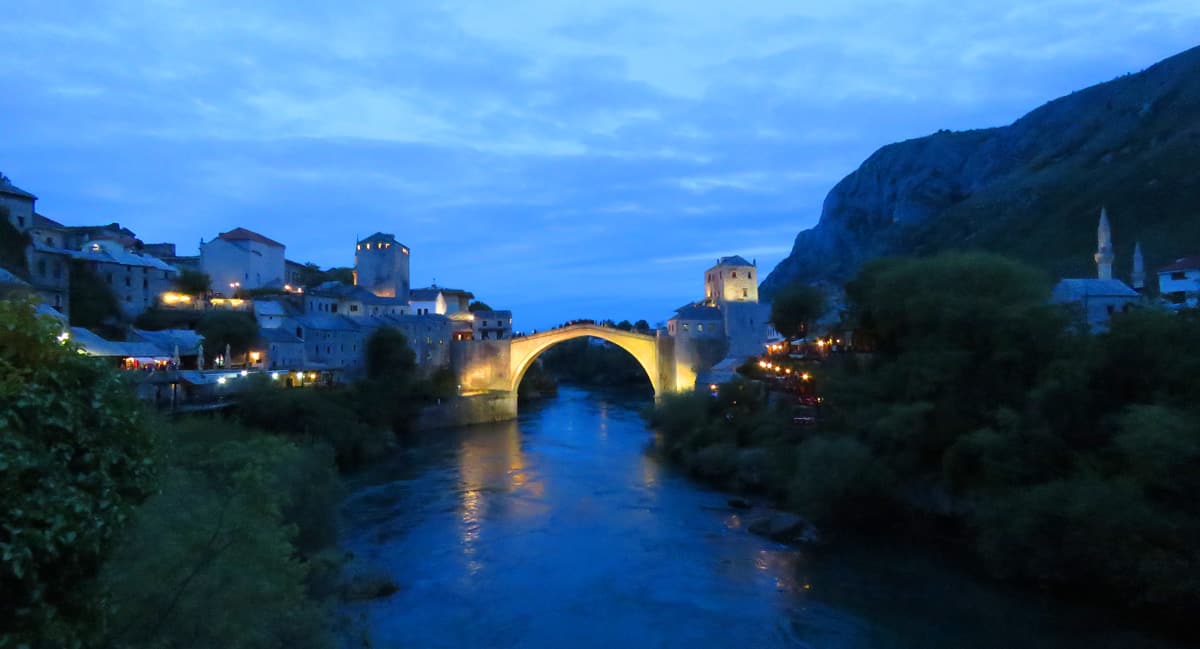 Why you should visit Mostar
Mostar is a place different than any I've visited in Europe. Everyone says that Istanbul is where East meets West, but the same can be said for Mostar. Walk through the Old Town, see the architecture and the things for sale, and you feel like you could be somewhere in the Middle East. Except that the people are light-skinned and Slavic. You feel a weird disconnect, especially if just arriving from the very Catholic, Mediterranean coast (which is only an hour away).
In the 15th Century the Ottoman Empire (based in Constantinople, modern day Istanbul) conquered much of Central Europe including what was then the Kingdom of Bosnia. Mostar prospered during this time. The buildings and streets of the Old Town were built, as was Stari Most (the Old Bridge) which was erected in 1566 under the orders of Suleiman the Magnificent, the Ottoman ruler. To this day, it stands as one of the most important structures of the Ottoman era and is Bosnia's most recognizable architectural monument. It, and the cobbled-stone street leading onto the bridge on either side, are where most of today's tourists flock.
---
---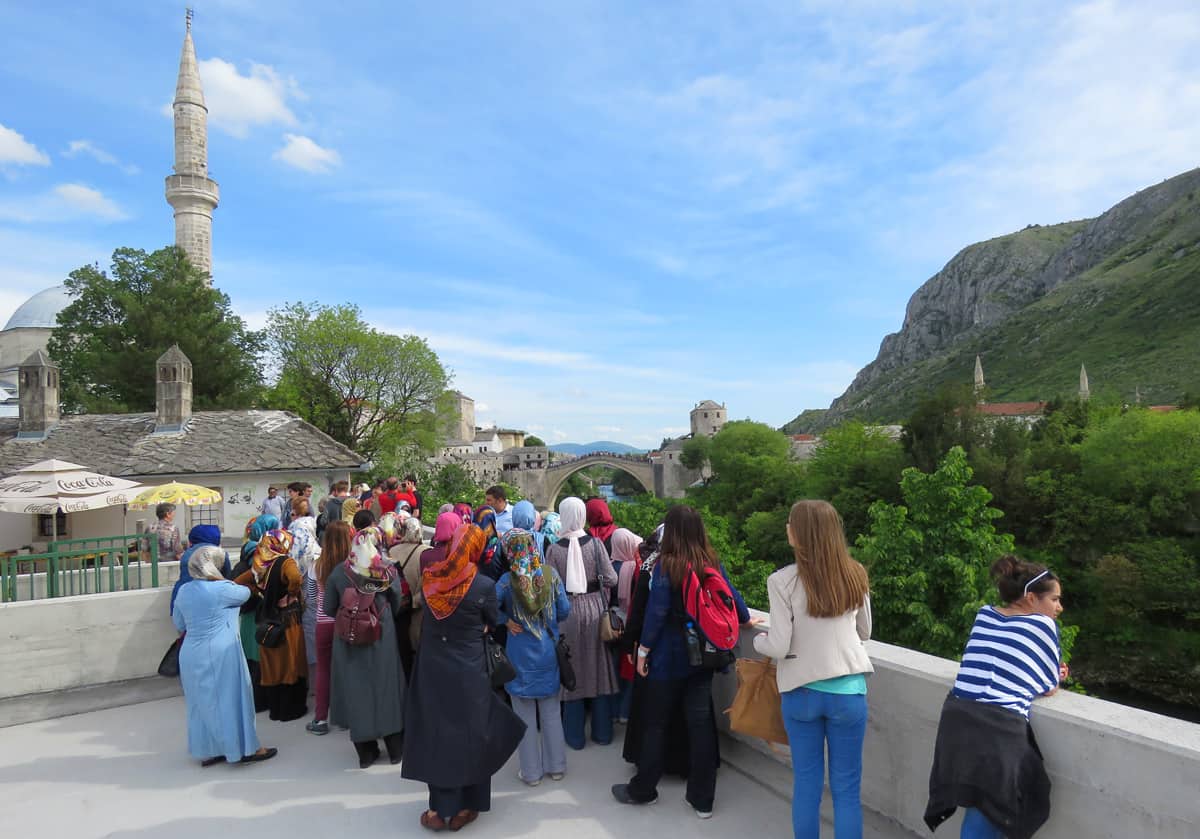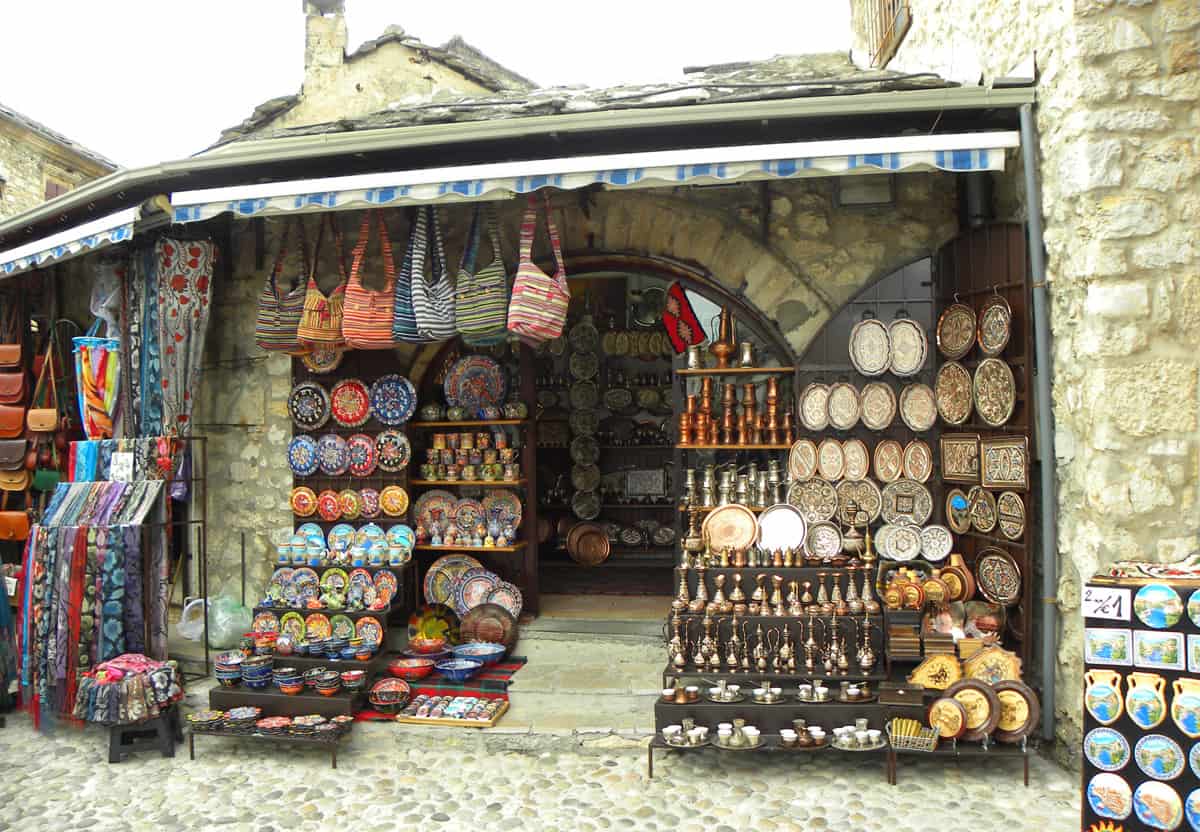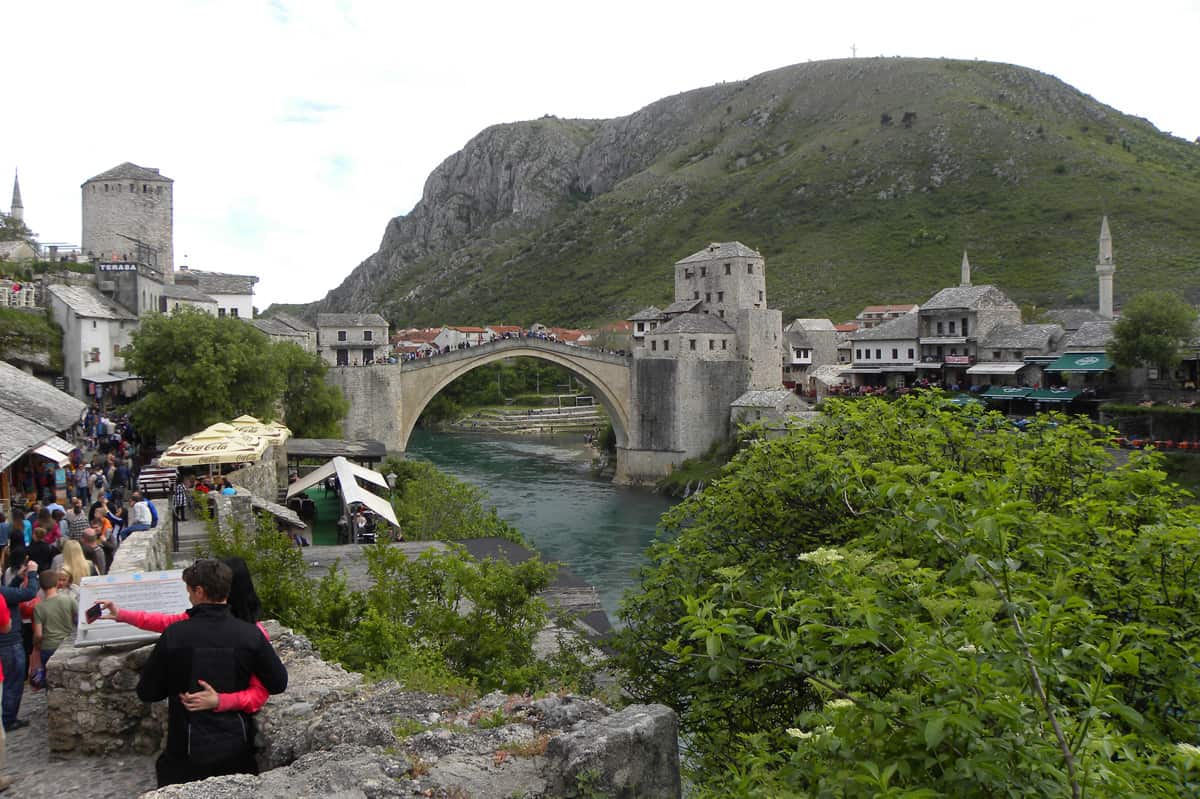 Stari Most is considered one of the greatest architectural works of its time and endured from the year it was constructed in 1566 to 1993 when Bosnian Croats destroyed it in their siege of Mostar. It was painstakingly reconstructed after the Bosnian War and officially re-opened in 2004. It is a beautiful bridge. It is also honestly the most impractical bridge we've ever crossed being both very steep and incredibly slippery. I wonder how many people have cracked their faces trying to cross this bridge.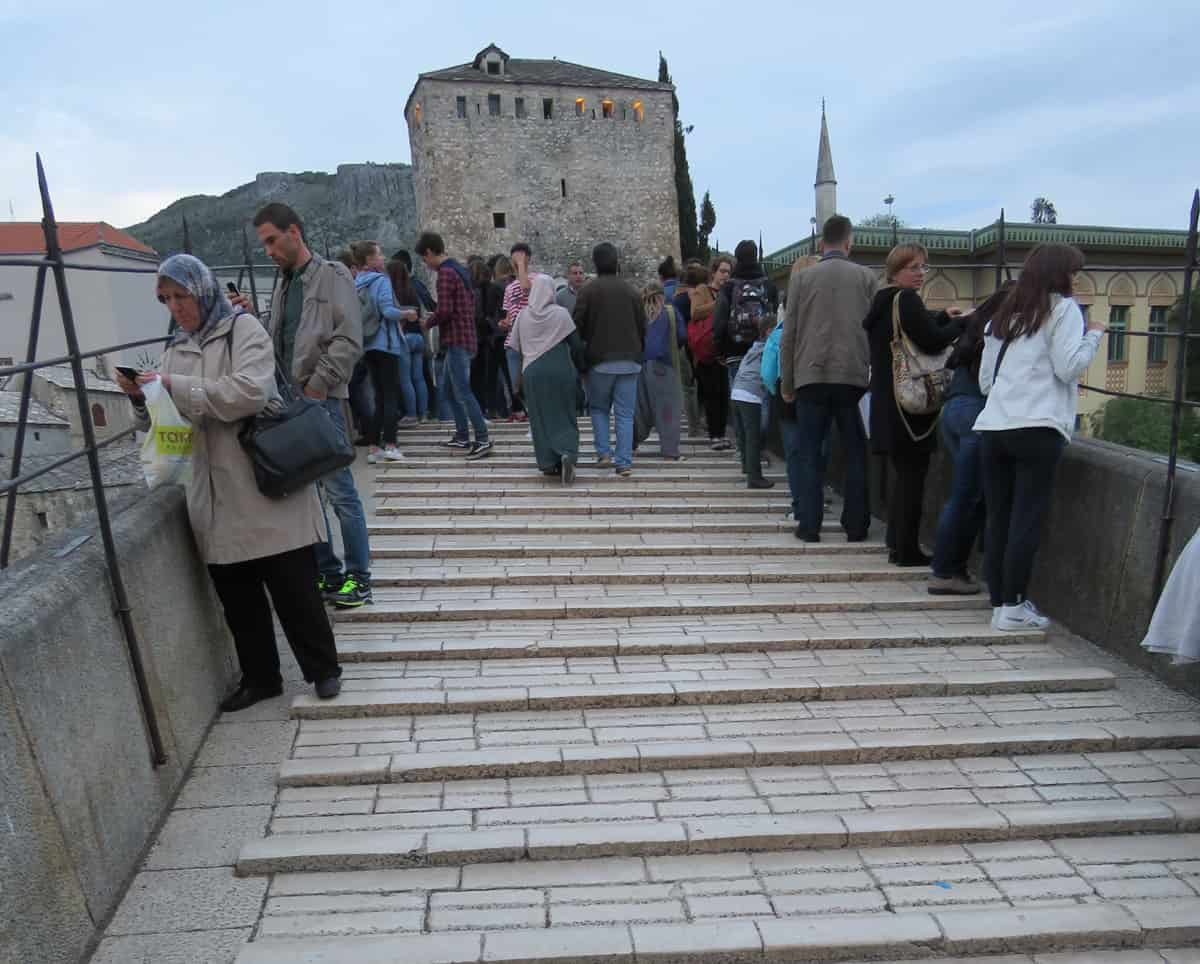 ---
---
.
.
---
---
The Old Town is quite small and you can easily see it in a few hours. Most visitors to Mostar come here on day trips from Dubrovnik or even Split and see nothing else but this part of town. It actually gets eerily quiet in the evening and even on a Saturday night you'll find most stores closed by 8pm.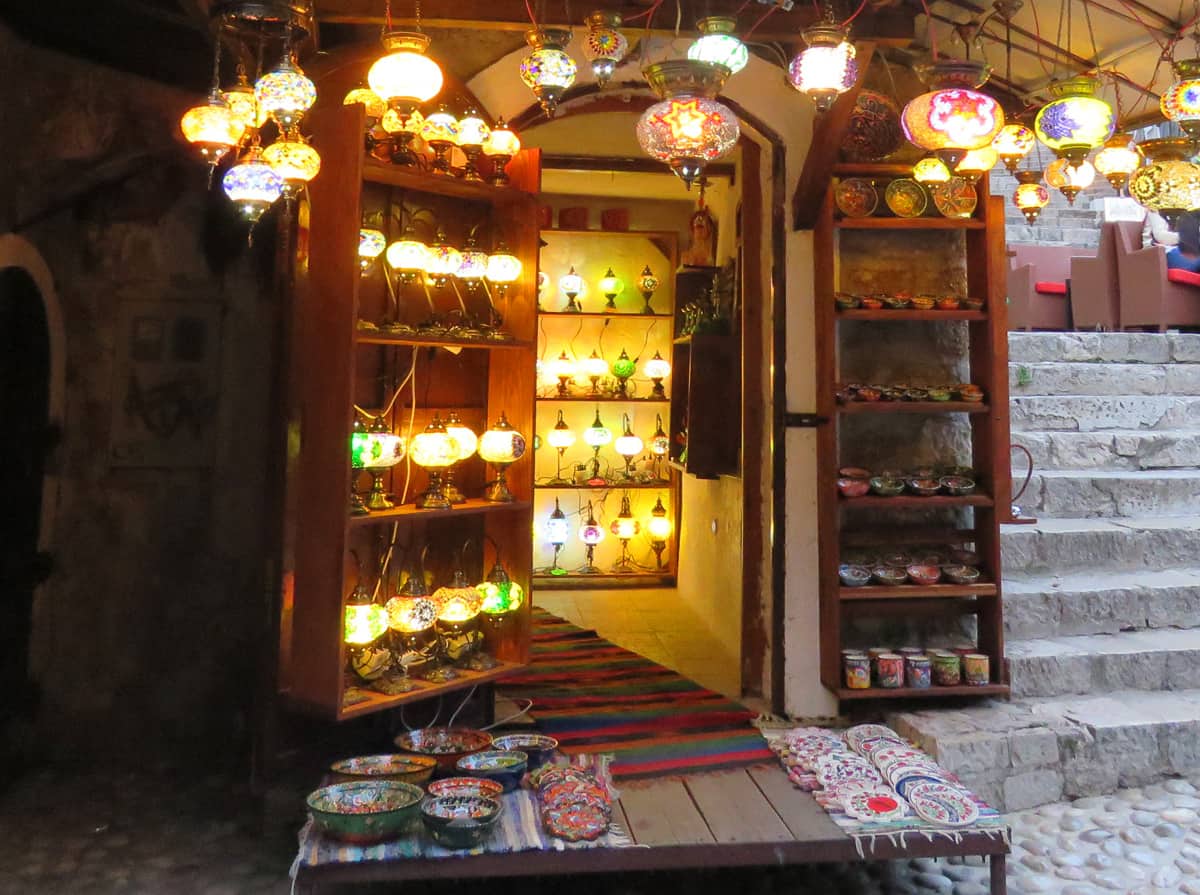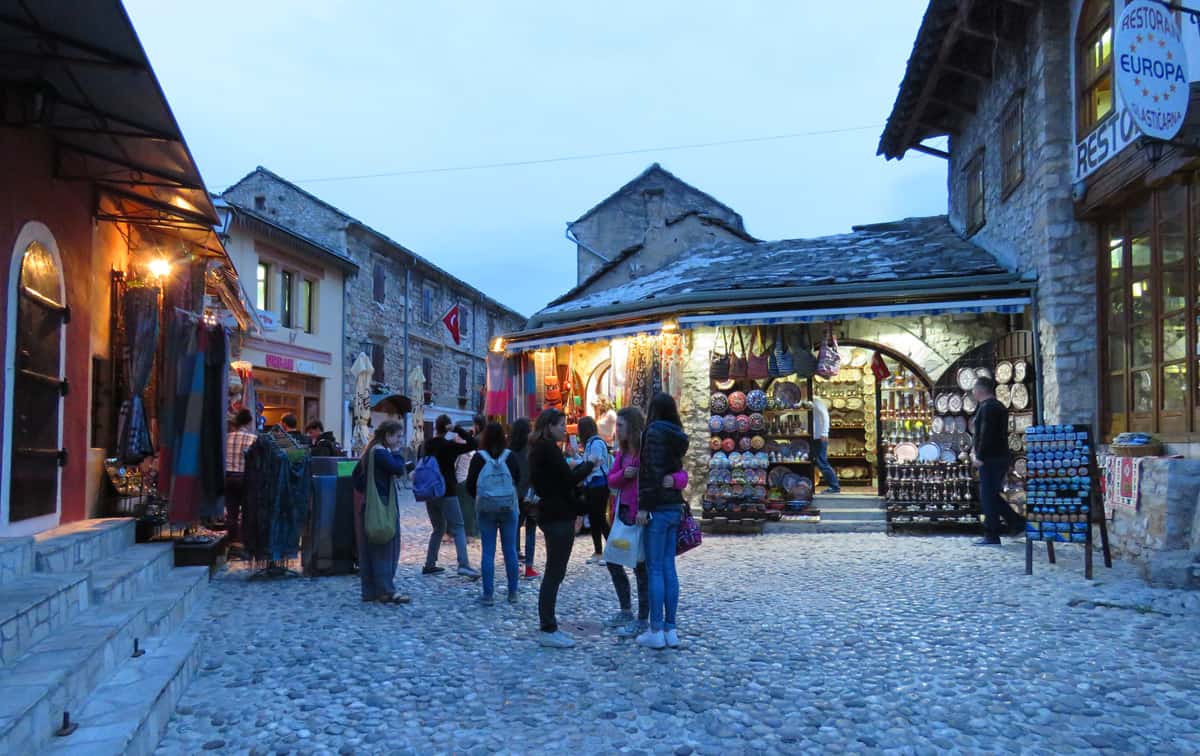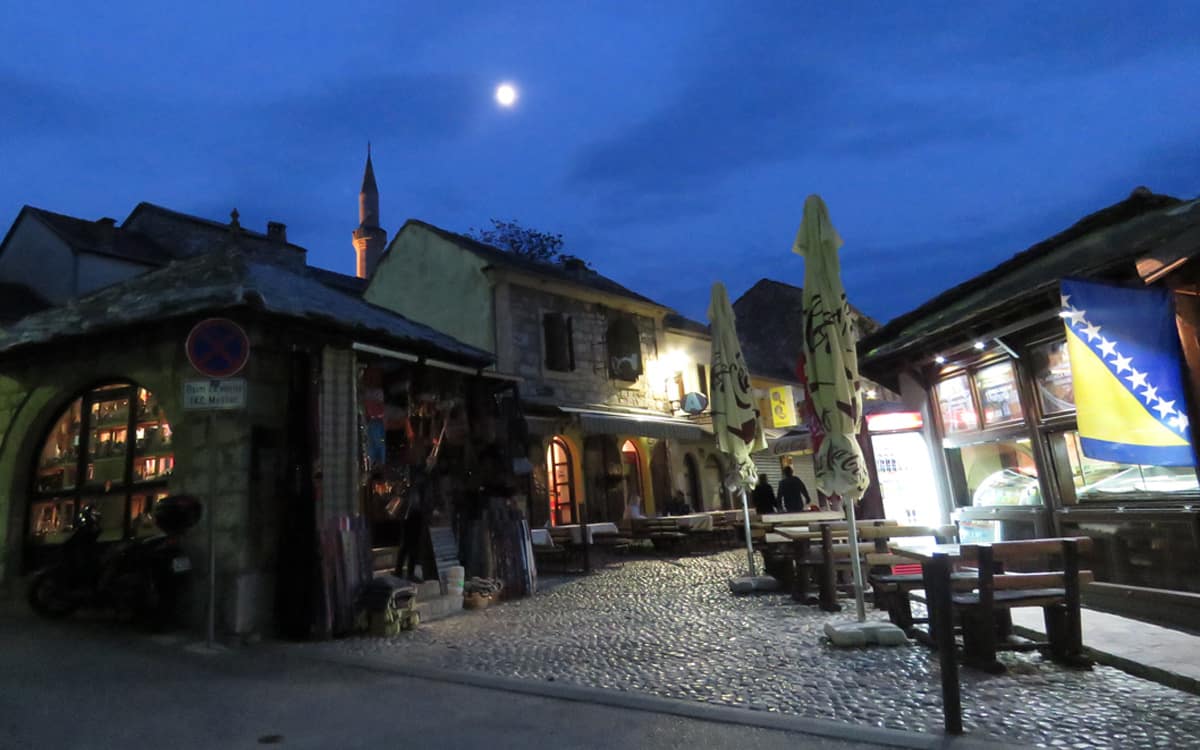 ---
---
Accommodation: Mostar is inexpensive. Recommendations: Villa Park (on the pricey side but nice place, great location), Elite Guest House (cheaper alternative, great location, popular), Apartments Solis (beautiful apartments, great location).
For those willing to spend more than a few hours in Mostar, there are other sights of historic and cultural significance in town. Muslibegovic's House (below) is the finest Ottoman residential building from the time. It's 4 floors contain beautiful wooden carved ceilings, traditional carpets, and fine Ottoman furniture. It is today both a museum and an upscale hotel. A beautiful building and even if you don't spend the night it is worth visiting.
---
---
The Karadjoz-bey Mosque is also worth visiting. It is considered the most beautiful mosque in all of Herzegovina and has the highest minaret (which can be climbed – note that the spiral staircase is very tight). The man tending the mosque was very friendly and informative. For those who are worried about entering a mosque: we were told that it is not a 'hard' form of Islam in Bosnia. Lissette wasn't made to wear a shawl and the man happily invited us to walk in the area where only the men are supposed to be allowed to pray. A good experience and if you can only visit one mosque in Mostar make it this one.
Essential in our opinion is a tour of modern Mostar for a complete understanding of what is one of the most tragic episodes in modern history. While it may not be as pretty, understanding the history and legacy of the Bosnian War was a highlight for us.
---
---
After seeing all the above, we completed our 2nd day in Mostar revisiting the Old Town. Some more images: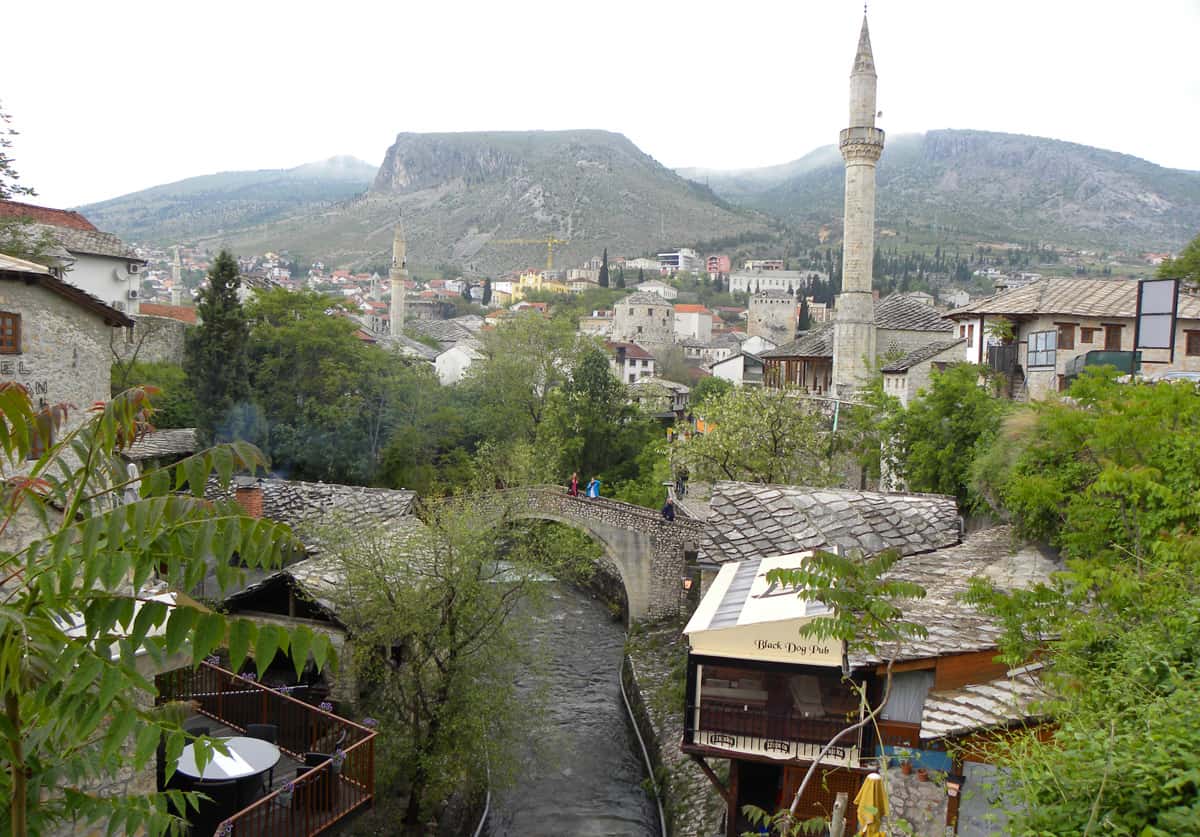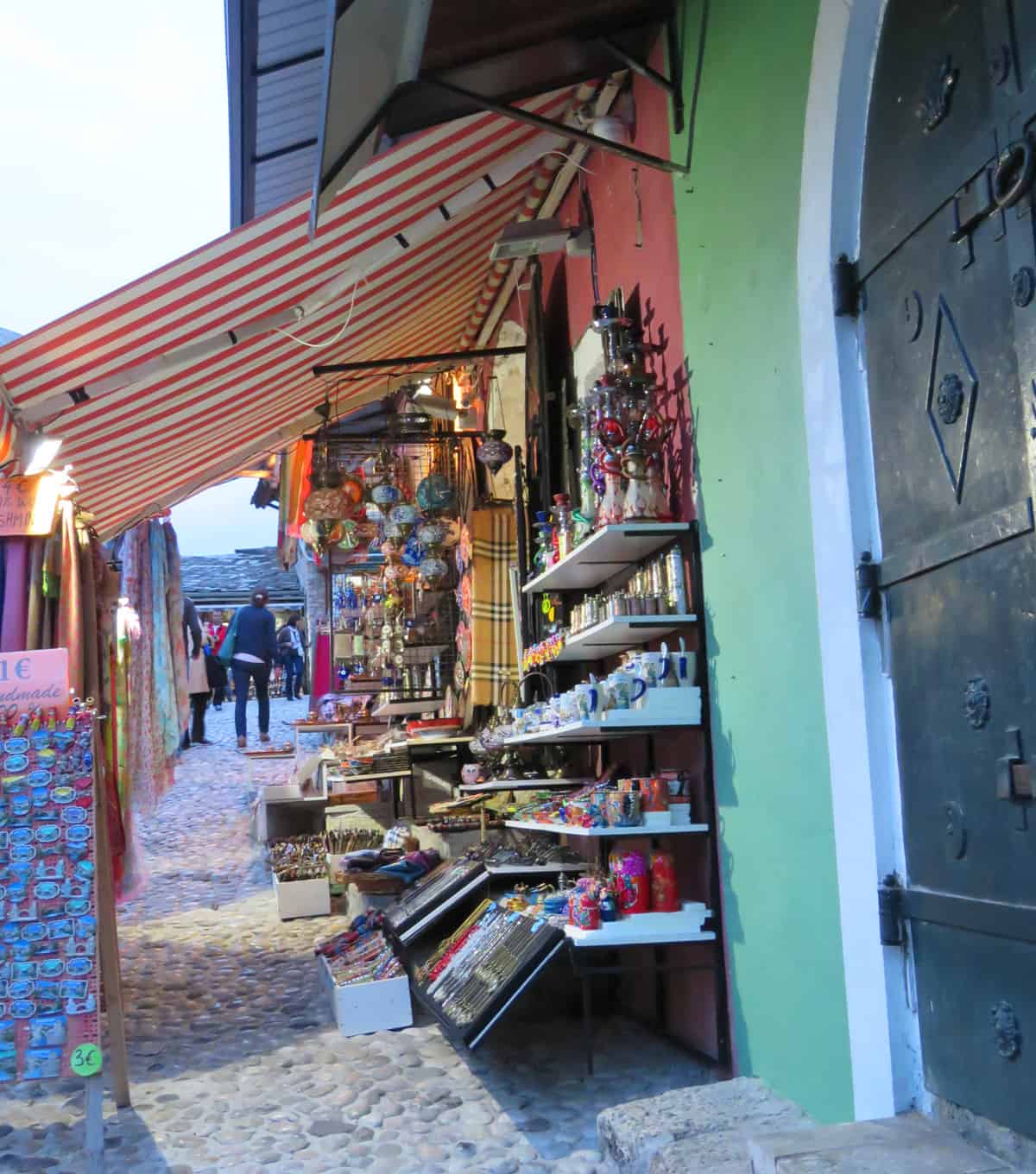 ---
---
Practical Information:
Summarizing what to see/do in Mostar: visit the Old Town, cross Stari Most, have lunch and do some shopping. Visit Muslibegovica House and Karadjoz-Bey Mosque. See the Museum of Herzegovina if you can for information on the Bosnian War.
Day Trips outside Mostar: Kravice waterfall is 40km outside Mostar and very impressive. This tour takes you there. Počitelj is a historical site close to the Croatia border (about half an hour from Mostar). We passed it by bus and it looks very impressive. Another spot we want to visit the next time here.
Car Rental. Renting a car in Mostar is a good idea, there's lots to see in the area. We use Rentalcars.com, they give you the best rates on car rentals.
Getting to Mostar by bus: Easy to do but there are a few twists. The bus we took from Split took about 4 hours. Once the bus turns inland at the mouth of the Neretva River, it takes about 30 minutes to get to the Bosnian border. Make sure you have your passport and don't be surprised when they take it away from you for processing. You don't get off the bus, an inspector comes on and takes your passport.
Once through customs, the bus will take you to a town about 15 minutes away where you will switch buses. This 2nd bus will take you to Mostar.
By Train. Sarajevo and Mostar are joined by a great train line. More: Taking the train from Sarajevo to Mostar
Getting to Mostar with an Organized Tour: This full-day tour from Dubrovnik takes you to Mostar, Neum, and Pocitelj. Recommended.
Eating: There are lots of restaurants in the Old Town catering to tourists. Just outside the old town is the National Restaurant. It's recommended by locals (also the #1 rated restaurant on Trip Advisor).
---
---
PS. Looking to book flights, hotels, tours, or rent a car? Have a look at our Travel Resources page.