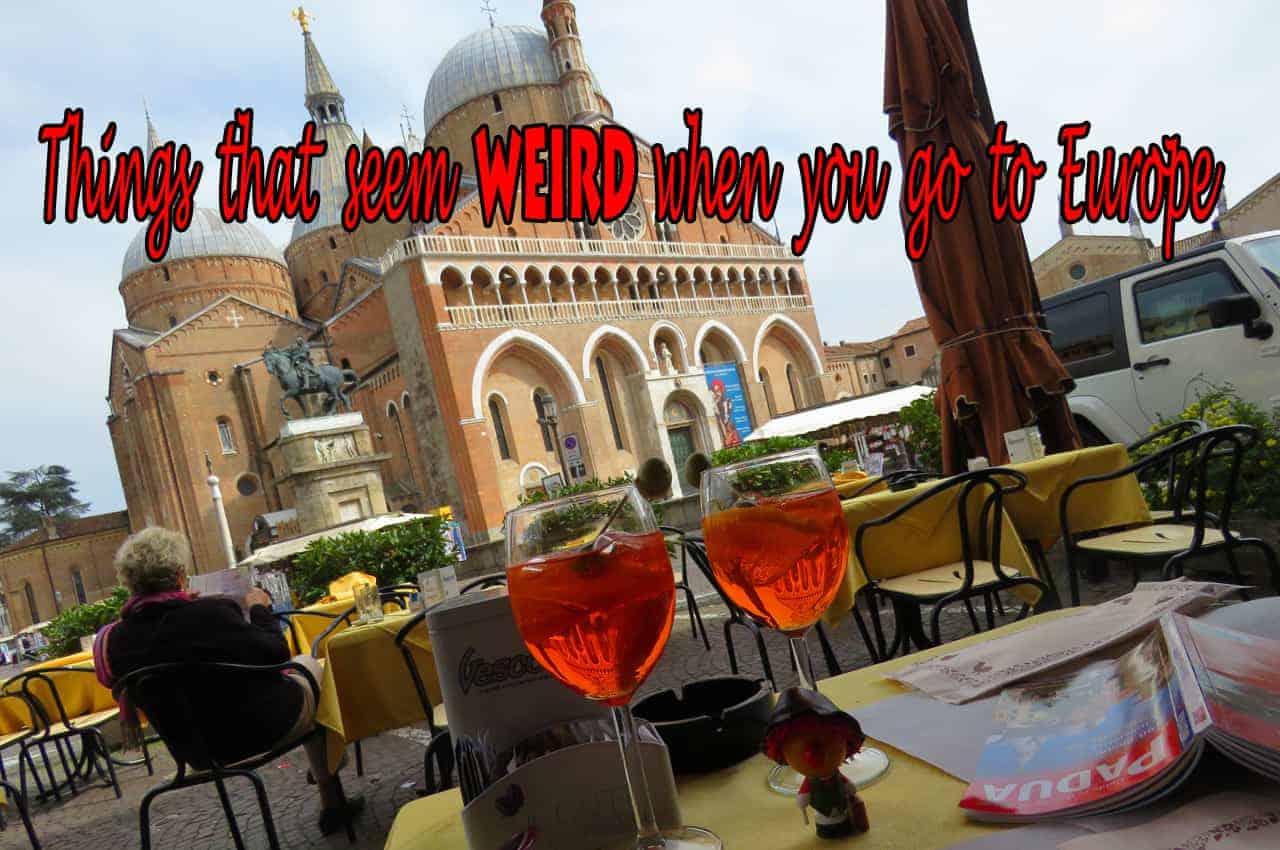 Things that seem weird when you go to Europe
When we left Canada to travel full-time 4 years ago we didn't think that most of our travels would be in Europe. It's a continent we've fallen in love with. There are many reasons for that which I'll write about sometime.
Arriving in Europe there are many little things that are very different than in North America. Other differences are very subtle. I decided to write about some of the things that have stood out for us along the way.
Note: I'm not bothering with the glaringly obvious like that Europe is a much smaller continent, that countries are small, that people speak a lot of languages etc, etc. Most people know all that. I'm sticking to particularities that foreigners (especially North Americans) might consider weird, or just different, when coming to Europe.
---
Also: I'm writing this here because people don't seem to understand that this post covers our observances travelling through parts of Europe. As I say, there's 51 (or 44 depending on your criteria) countries and 700 million people in Europe and we haven't visited them all. These are just our observances based on the countries we've been. If you're in Sweden chances are your observations/experiences won't be the same as in Spain, Croatia or Ukraine. But feel free to comment on them – because this post is about things that seem weird to non-Europeans when coming from outside Europe. And don't take this post so seriously, this post was meant to be light hearted…
---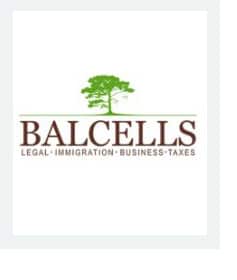 Thinking of moving to Spain? Marta at Balcells Group helped us get our Visas. She's an immigration expert and will help you with all your Visa needs. More detail here.
---
Let's go in order of things you might encounter as a visitor.
.
Apartments
If you're like us, you rent an apartment when you travel (for most people that's Airbnb). Here are a few issues you might have.
Finding the apartment. In most apartment buildings in Europe, the floors are not indicated, neither are there apartment numbers. Usually the 1st floor starts on the floor up the first set of stairs from the ground floor. But we've encountered places where there's a 'half floor' up from the ground floor which is sometimes a floor of offices (that's happened several times in Prague). So what would be considered a 3rd floor in Europe could end up being equivalent to a very high 5th floor in North America (older buildings in Europe have very high ceilings and many also don't have elevators). This apartment in Zadar for example, one of the nicest in all our travels, is listed as being on the 4th floor. We counted 100 steps to the top. So just keep that in mind if you have a lot of bags or if you have a disability. As for the lack of indications here's an example: In Sevilla we arrived at the building, were buzzed in with instructions of "come to the 3rd floor, turn to the left, it's the 2nd last apartment on the right". If you're just off that plane from North America you might find that confusing – you enter a building, you walk up the stairs and see no indications on what floor you're on and, on each floor, see no apartment numbers or names. Just blank doors. Tip: we've learned the hard way to get very specific instructions on connecting with you Airbnb host. What instructions do I need when I get to that buzzer downstairs? (you usually need a name). Have a telephone number in case there's confusion or a misunderstanding. It's why a SIM card is very helpful. If I don't have a SIM card, I'll often ask the taxi driver that is dropping us off to call the number of the owner to let them know we've arrived. They'll often come down to greet you, help you with your luggage, and get into the apartment that first time.
---
---
Hot water tanks. Two things about hot water tanks in Europe: 1) hot water tanks are smaller than they are in North America. So you can't take a 20 minute shower. We timed ours and it gets 8 minute's worth of hot water. So if you're washing your hair and using shampoo and conditioner, you might want to turn off the water while you're lathering up. 2) unlike North America where your big hot water tank sits somewhere where you never see it, in Europe the water tanks are somewhere in the bathroom and kitchen. And they have their own on/off switch in the wall. Unless you like cold water, make sure that the tank is turned on. When the apartment is not being used owners will turn off the tank so they don't waste electricity.
Showers. Many showers in Europe, especially in older buildings, comprise of a hose and a bathtub. You sit (or stand) in the bathtub and hose yourself down. One thing we've really missed is our shower back in Montreal.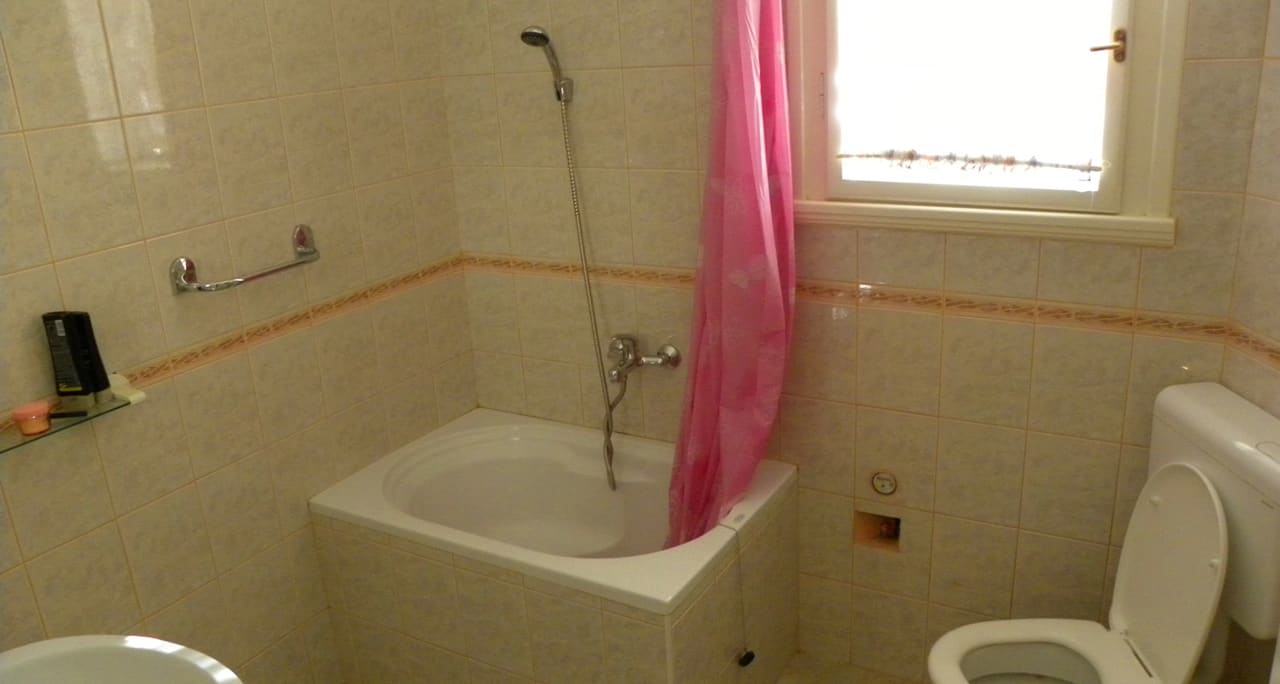 ---
---

Toilet. It just seems that every apartment we've ever stayed in has a different kind of toilet. Usually, the older the better. "Eco, water efficient" toilets are for us code for "you have to flush a lot to get your poop down". Then sometimes you'll come across a toilet that has a little ledge where you poop plops down. Lissette calls it the "Poopie Platter". Somebody told us it's a German toilet and they do that so that they can inspect their poop. It's horrible. I don't know anyone who likes to look straight down at a steaming pile of poop. Trick: If you come across that kind of toilet, put a couple of sheets of toilet paper there before you do your business. It helps with the flush.
Gas stoves. Many European apartments have gas stoves. It's cheaper. But people get nervous about gas. Make sure to always turn off the stove when you've finished cooking. If you've never used a gas stove get the owner to show you how to use it.
Lack of dryers. Most apartments have a washer to do your laundry but don't have a dryer. Instead you'll hang your clothes on a folding rack or hang outside on a clothesline. Much more energy efficient and your clothes smell better.
---
---
Public
Honor system on public transport. In most of Europe public transportation is fantastic, with networks of trams, metros and buses. And in many of these places there's an honor system ie. you just get on, no gates, or turnstiles, no queuing etc. That's not saying that you shouldn't buy a ticket – you have to and if you get caught without one you'll pay a big fine. But besides just being more civilized, the ease that this system allows makes for so much more efficiency.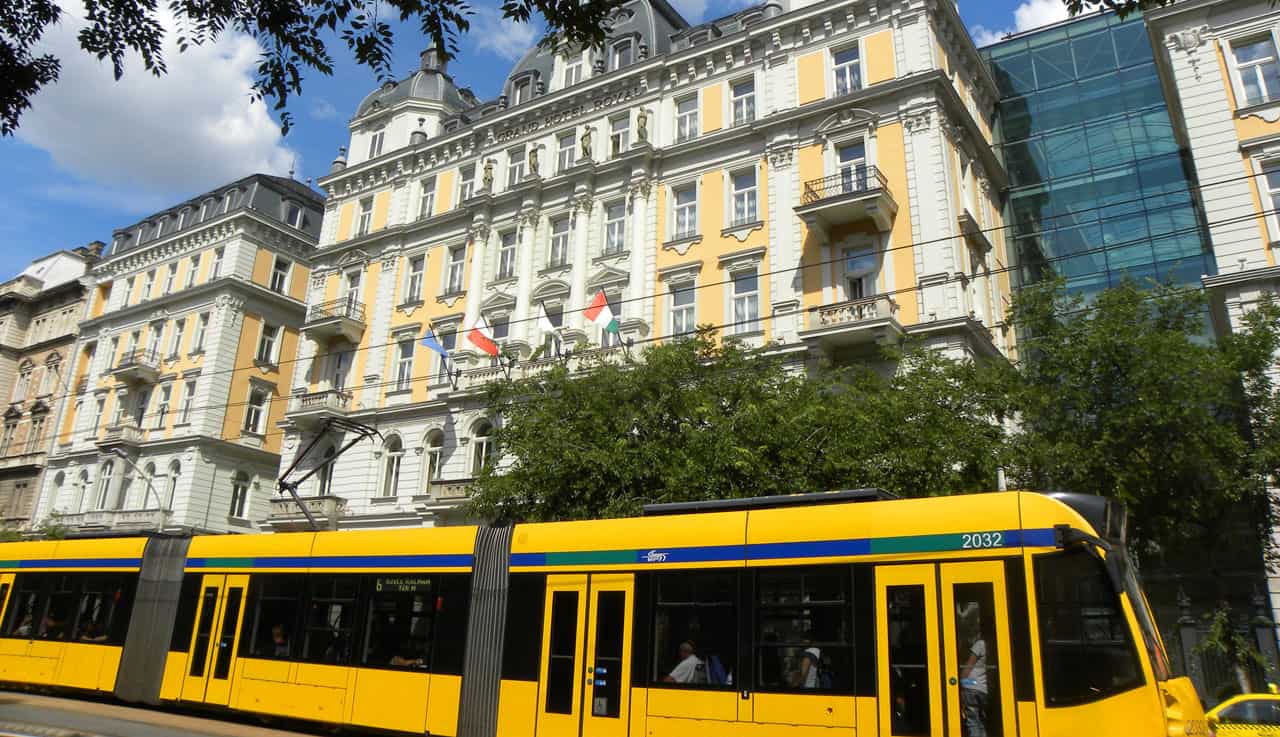 Pay to use bathrooms. One of my biggest peeves is hearing foreigners complain about having to pay to use a public toilet. "It's a basic human right!" "What if I don't have change, you'll deny me the right to use the toilet?". Come on. In most of Europe you'll have sparklingly clean public toilets taken care of by an attendant. The ones you have to worry about are the ones that are free, most of them will be disgustingly filthy (Italy sticks out). So carry a bit of change and pay that 40 cents for a toilet. They even have them in public transportation which I've never seen in North America (In Montreal we had a great metro system but no toilets. Over 20 plus years I remember a few times that I almost shit my pants going to work). On a side note: Japan is the best when it comes to toilets in public places. You'll see them everywhere, they're super clean and you don't have to pay.
Hard to get good (and BIG) cup of coffee. This pisses off North Americans and I have to admit that includes us. In North America we have big-ass coffee. Even if it's a cappuccino you can get a big-ass cappuccino. In Europe the coffee cups, even takeaway, are miniature in comparison*. Europeans will say that North Americans don't know their coffee blah, blah…well, we had great coffee in Montreal plus it was double the size and just a little more expensive then these miniature coffees you get in Europe. And we've had plenty of bad coffee in Europe so the quality vs quantity argument is not valid in my opinion. We've gotten used to the small coffees and have learned to sit in our favorite café sucking on that one small coffee for an hour…but get us to a big city where they have a Starbucks and we pretty much go crazy.
*Note: I stand corrected after 6 months in Ukraine where we had incredible coffee served in big cups. They're mostly the exception to the rule though…
---
---
Bad service. Service in Europe often depends on whether or not your waiter is having a good day. You won't find American-level quality service in Europe (Canada doesn't measure up to the States either). I will say this though – I have a hard time digesting the way service staff gets paid in the US. A decent, fixed, wage might not give you the best possible service but I think I'd rather that than a man-servant sucking up to me because he needs my tips to feed himself and his family.
Darwin's rule of evolution applies. It's great to be in Europe where we can climb towers and ruins…and not have to take in the views through 10 inches of plexiglass. In North America everybody is afraid of getting sued and there's a fence or barrier around any monument. In Europe you reserve the right to be an idiot and to fall to your death.
---
---
Shopping
Carts with coins. Shopping carts at grocery stores in Europe are chained together and the only way to get a cart is to leave a deposit. So you stick a coin (here in Croatia it's usually 2 kuna – that's about 30 cents US) into the handle of the cart and it becomes unchained. What sense does that make apart from just getting frustrated when you can't figure out the procedure? Is 30 cents going to stop you from stealing a shopping cart? (Lissette tells me she's seen the same in some American malls. I've never seen it anywhere before coming to Europe).
Correction: a few people have mentioned below that the purpose of the deposit is that people don't leave the carts strewn all over the place. It's not to prevent stealing. Thanks for the feedback.
Eggs and milk not sold refrigerated. In North America eggs and milk are always refrigerated. Not so in Europe where you'll often see them unrefrigerated in different sections of the store. I'm not sure about the reason – just know that if you don't see milk or eggs in the refrigerated section there's a good chance you'll find them elsewhere.
Store hours. Store hours can seem a bit weird in some places, mostly in the warmer countries. They'll often be open in the morning, close down for a few hours in the early afternoon, then be open again in the late afternoon to late evening. Often the hours are dependent on the store – family owned stores especially follow these rules (big chain stores don't. I usually find early afternoon is the perfect time to do grocery shopping in Spain because nobody else is in there).
---
---
People
I'm going to be accused of generalizing here. But you have to generalize when summarizing 700 million odd people living in the 51 countries (or 44 as some are quick to point out) that make up Europe.
Our thoughts and observations on Europeans and how they compare principally to North Americans.
Formality. One of the first things we noticed when we joined a gym in Prague was how people walking into the locker room would say "Dobry den" (good day). We've noticed this in most of Europe, people making a greeting when entering or leaving a gym, elevator or doctor's office. It happens in North America (sometimes) but it happens a lot more in Europe.
The "smiley" factor". Europeans aren't as smiley as North Americans. This bothers a lot of first time travellers to Europe who jump to the conclusion that they're not friendly. I think Europeans have just been socialized differently, it's not something they automatically do. But it doesn't mean they're not friendly. More: Are Eastern Europeans Unfriendly

---
---
Staring. My mother was born in Germany and I remember as a kid being embarrassed by how she would sometimes stare at people. "You shouldn't stare mom, it's rude" I'd say. "I'm just curious" she 'd reply. Europeans do tend to stare more than North Americans and it can be disconcerting if they're both staring and have a serious look on their face. Lissette, who's born in New York, will tell you that in the US it would be reason enough to pull out a gun. She gets stared at a lot more than me and has a couple of strategies when she gets fed up with it 1) make a crazy monkey face or 2) say "hello". The person will usually be taken aback and their normal reaction will be to say hello with an embarrassed smile.
Less taboos. Europeans are more relaxed about the body than North Americans are. You'll see men in speedos, women lying on a beach or public park topless, and children running around naked.
More traditional. This is true mostly to southern Europe where men and women have more defined, traditional roles. Men will work and will often meet their male friends afterwards to hang out. Women still take care of everything in the home. It's also true in the work place. In southern Europe you won't see male nurses or female police officers – for the most part roles are still quite separate and traditional.
Personal space. Generally we find Europeans can be less respectful of personal space. Go to a store and you might get someone right up your butt at the cash register. Walk on the sidewalk and you might have 3 locals walking together who don't want to make room for you. It really irritates the shit out of us sometimes.
They know more about us than we do about them. Europeans are generally better informed and educated about the rest of the world than North Americans are. Part of that is the education system, part of it is because they live on a small continent of many shared languages and cultures, and part of it is media and movies. Europeans (like the rest of the world) know all about America because of movies. Chances are that they also have family in North America. We've met so many people in Croatia (and the Czech Republic) who have family in Canada.
Over time, it's easier to develop relationships. Europeans might be more formal, but I think they're actually more open to developing relationships than North Americans are. We lived in Montreal over 20 years and although we always met and said "hello" to our neighbors, we never really developed any real relationships. Compare that to Europe where neighbors have invited us for tea or coffee. Same for other people we've met: Lissette's hairdresser, our gym teacher in Budapest, our Airbnb hosts in Spain, Serbia, Romania, and Croatia. Maybe we're just interesting to them because we're foreigners? Whatever the case, we feel that people are more open to relationships than people in North America.
Smoking (and smoking around children). There's a lot of smoking in Europe, especially in the east. And you'll see mothers puffing around their young kids like there's no tomorrow. It can be quite shocking.
---
---
Other
Dogs are well socialized. In many European countries people really (I mean really) love their dogs. And in return dogs are really well behaved. We saw it in the Czech Republic where dogs are allowed in public transport, restaurants and cafes. They're incredibly well behaved. During our year living in Croatia we've seen the same. Almost every day we go to our favorite café (Café Ovcice) which is always full of locals with their kids and dogs. The dogs are part of the family and are probably better behaved than the kids. Why? I'm guessing it's just their inclusion in every day life. Aggressive/barky dogs are usually that way because they're cooped up in their owner's backyard or apartment and don't get socialized.
Personal safety. One of the common questions I get from people coming to Split is concerning personal safety. They're mostly Americans and they get nervous when they see images of some of the "grittier" parts of the city (ie. the more modern parts of the city where you've see buildings with graffiti). It's understandable – the United States is one of the most dangerous countries on the planet and Americans have learned to fear. In comparison, Europe is incredibly safe. Sure, there are always parts of a city that maybe one shouldn't walk alone at 3 am in the morning – but generally Europe is VERY safe. That includes Split which is one of the safest places you'll visit anywhere.
'* the image at the top of the post was taken in Padua (Padova) Italy where we stayed a month in 2016.
.
.
---
---
Europe is an incredible continent and wherever you're coming from you'll encounter differences that might seem weird. And if you travel throughout Europe you'll find unique differences in every country you visit. It's one of the reasons Europe is so fascinating.
We brainstormed the list above over a cup of coffee. I'm sure there are many 'weird' differences that we haven't touched upon (I wrote this from a North American perspective – I can imagine that if you're reading this and you're from Asia, Africa, or the Middle East you probably have many other points you can add).
Your turn! What things do you find 'Weird' when visiting Europe?
Ps. If you find our blog helpful, please consider using our links to book your flights, hotels, tours, and car rentals. Have a look at our Travel Resources page.