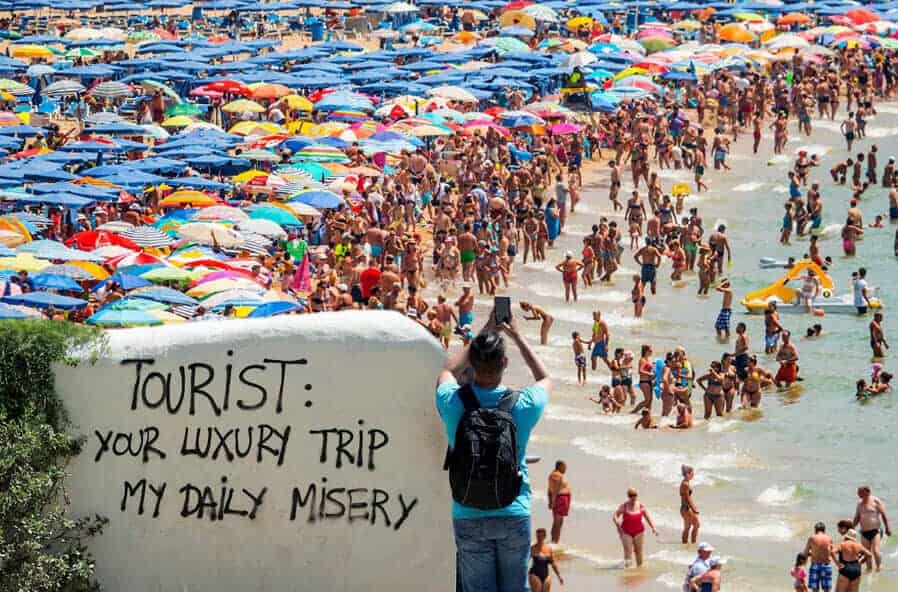 Tourism and when the locals hate you.
Note: I wrote this post in 2017 and much of the focus is on Split (Croatia) where we lived at the time. Split was getting increasingly popular but the numbers were still manageable. But all the signs were there….
———————–
We were at our local pizzeria in Split, talking to our favorite waitress. She always has stories of tourists, most told while laughing. She recounted a story of an Indian family who had walked in, wanting to use the bathroom. The restaurant charges 5 kuna ($1 Canadian, or about $0.75 US) for non-customers wanting to use the facilities. There were 4 of them and they wanted a volume discount to use the toilet. She laughed "it was so crazy, what am I supposed to do?".
There was a story of a French couple who wanted a discount taken off the bill because they had not finished their meal, tales of groups of Englishmen getting drunk and obnoxious "so loud and I have no idea what they are saying", and stories of South Koreans who wanted fish "but not the local kind of fish". Throughout she laughed, there was no malice in her recounting of these stories, just a kind of wonder and amusement at the different people from around the world that come through the restaurant.
In fact, that's probably the general sentiment in Split. People are still nice to tourists, even those in the tourist trade who are usually the first to get hardened to tourists. That's probably because 1) huge tourism numbers are recent to Split (locals aren't fed up yet). 2) tourism in Split (and Croatia) is so seasonal that by the time May comes I think locals actually look forward to tourists arriving. They make life a bit more exciting.
.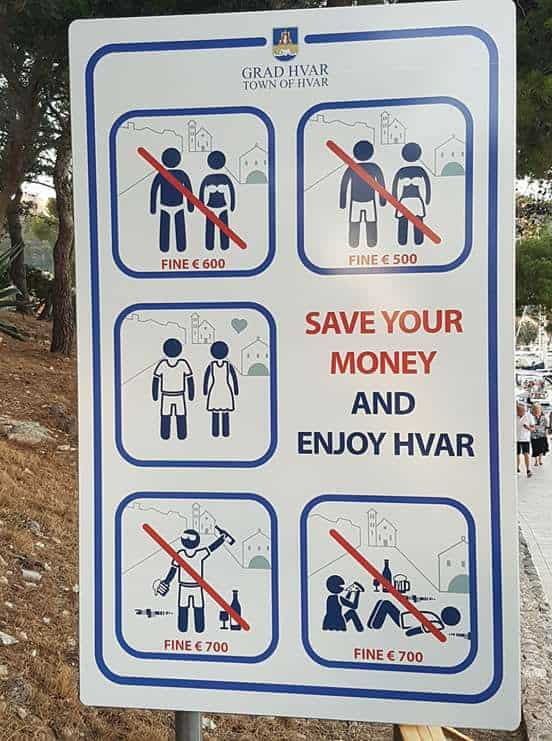 ---
---
But that's changing. Last spring we noticed, for the first time, signs telling tourists not to walk through the old town in beachwear. This post (written by a Split waiter) ranted about tourists, breaking them down by nationalities from best to worse. In nearby Hvar, the mayor has introduced heavy fines for public drinking, inappropriate dress, and disorderly conduct.
We see other signs. Local stores in the old town are relocating to make room for bars. Locals are increasingly having a hard time finding an apartment to rent (apartments are instead being rented to tourists in the summer). The quality of food in restaurants is going down, prices are going up. A few months ago we had a first: we had been having a few drinks on the Riva with some friends. When the waitress brought the bill she pointedly told me that "the tip is not included" while waiting for me to pay. That might happen in different places around the world but anyone from Split would be shocked to have someone say that to their face. It was the Olive Tree by the way and we haven't gone back since.
As I say, tourists are still treated well in Split and Croatia in general (except Dubrovnik which sold out to tourism years ago). But will that last?
---
---
I started thinking about the above after reading a few articles recently on the effect of tourism on some European cities. This article in The Guardian stuck out above all: I don't mean to ruin your holiday, but Europe hates tourists – and with good reason.
It's a negative article that blames all of us who travel for ruining the world. The basic points: 1) that we are all tourists (no matter how we travel) 2) that Airbnb, discount airlines, and mass tourism are ruining cities and 3) that locals are getting fed up and starting to revolt.
.
It's also one of those posts written to illicit strong reactions and comments. A few samples from the comments section:
Well that's gratitude for you. Your trying to tell me that after 30 plus years of holidaying across Europe those ungrateful shits didn't even appreciate me or the hard earned cash that I spent on weak drink, overpriced tourist traps, pseudo foreign "cuisine" and tacky souvenirs.
Wish I'd voted leave now.
They may well hate tourists, but tourists from wealthier nations play a significant role in their economies. No tourists = wastelands in Spain, Portugal and Greece. Put up and shut up basically.
---
---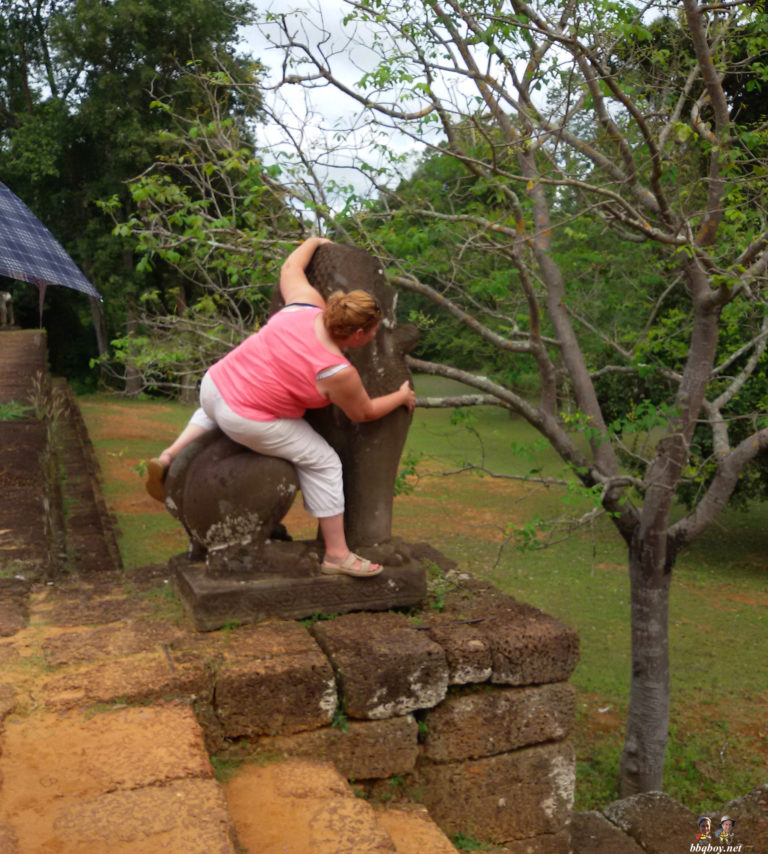 The article stuck in my head and as much as I don't like the tone of it, I have to agree with most of the contents. Tourism is ruining cities. But it's not always the sheer volumes – sometimes it's as much as the quality of tourists. People will shit on me for saying this, but there are a lot of garbage tourists with exactly the same kind of attitudes apparent in the comments above, that is "we are paying and we can do anything we like". Many tourists don't care about local culture or how they conduct themselves or the footprint they leave behind. We see it here in Split. They fly in on the discount airlines, get drunk, walk around town half dressed with beer in hand, they harass the local girls, get in fights, and throw up on the street. We've seen it in other places too: drunk French Canadians being condescending to locals in the Dominican Republic, Australians acting like low-class trash in Cambodia, Brits passed out on the street in Prague.
---
---
And then people ask why locals hate tourists?
These kind of tourists are not the majority, but even if they're only 5% or 10% of tourists they leave a bad enough impression on locals.
As I was composing this post CNN Travel published their own post entitled "12 destinations travellers might want to avoid in 2018". It cites above all the tourism backlash from locals. It lists some of the usual places: Barcelona, Venice, Cinque Terra, Santorini as well as a few surprise destinations including the Isle of Skye in Scotland and Dubrovnik. Dubrovnik, I was surprised to hear, could lose its status as a World Heritage Site (awarded by UNESCO) because of overcrowding. The city will respond this year by cutting the number of cruise ships and by setting a daily quota on the number of tourists that can walk its walls.
Related: Barcelona is overrated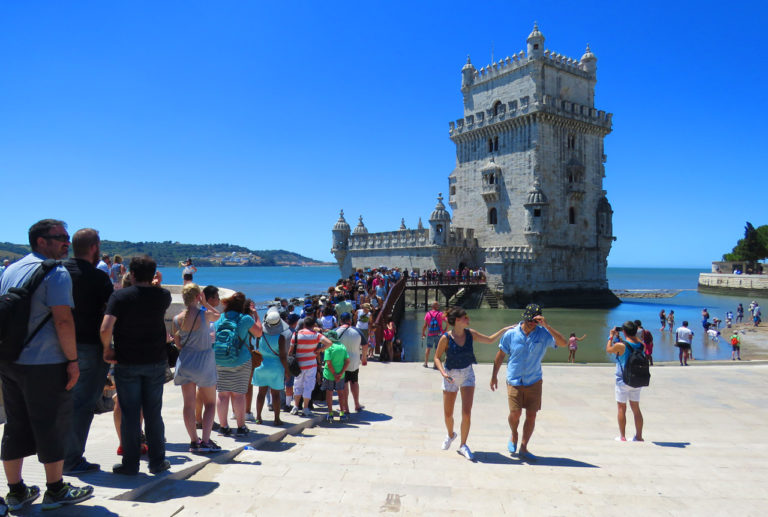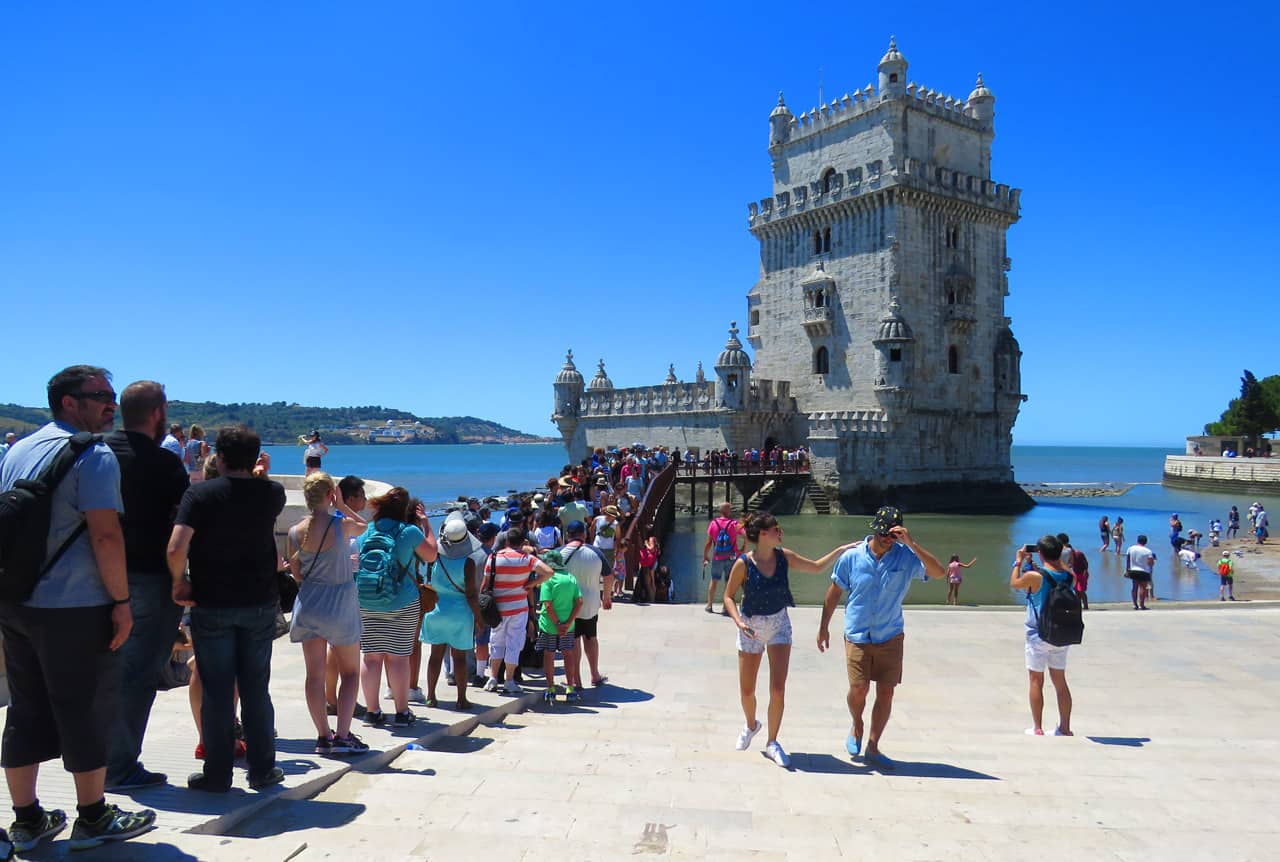 ---
---
So what to do?
As a tourist
– If you have to visit the more popular places, why not do it in spring and autumn and not summer?
– In the summer, go to less touristy European destinations. How about the Baltics, Poland or the Eastern half of the Czech Republic? How about most of the Balkans (except Croatia)?
– Go outside Europe! Avoiding Europe in the summer…and other places to go instead.
What Governments should do
– A few years ago the Chinese were getting such a bad reputation as travellers that the Chinese government issued a Guidebook for Civilized Tourism. I think other governments should follow that example – hand them out to people on those budget flights, educate them on the customs and etiquette of a country, warn them of possible fines resulting from bad behaviour.
– Have more tourism police and fine bad behavior. I think Hvar has the right idea. But it has to be enforced to set an example.
– Stop promoting events that bring in the kinds of tourism you don't want. Locals complain of some of the trashy tourists that come to Split but the city hosts and promotes the famous Ultra festival in the summer which brings in young people who come with only one goal – to party. Spain does the same kind of thing. If you don't want trashy tourists don't promote trashy events.
Ok, your thoughts!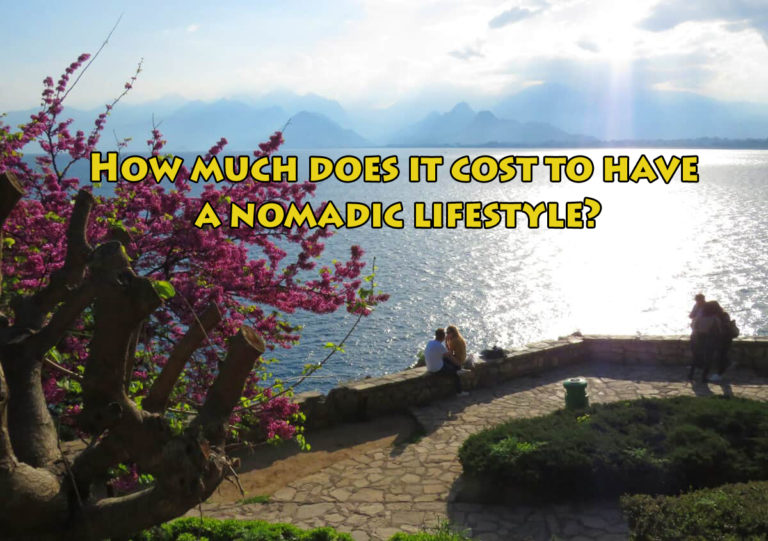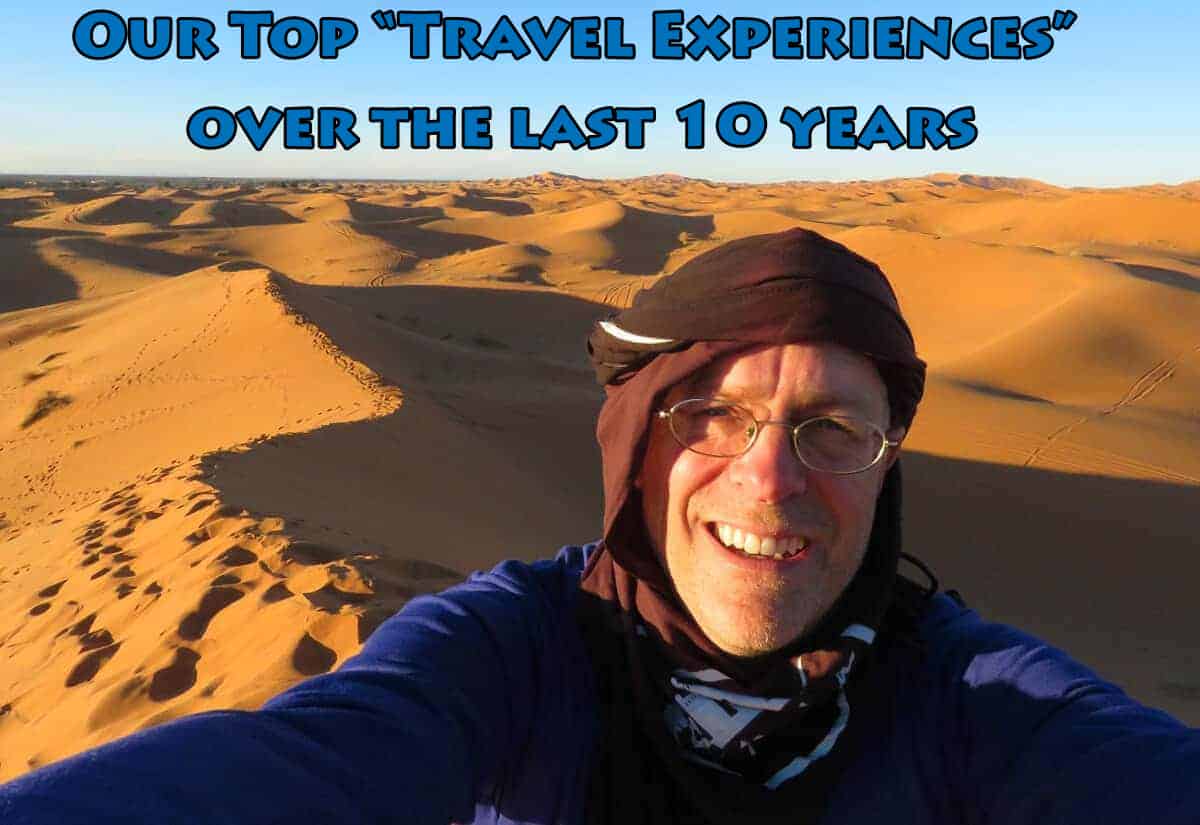 Ps. If you find our blog helpful, please consider using our links to book your flights, hotels, tours, and car rentals. Have a look at our Travel Resources page.