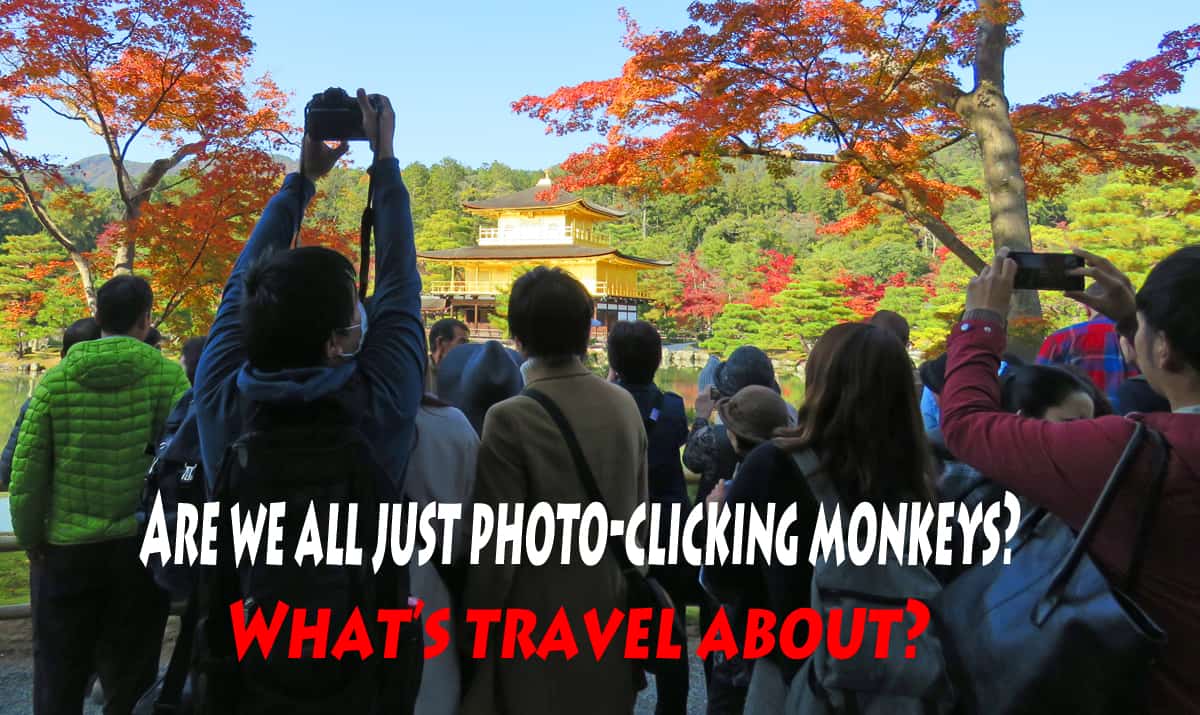 What's travel about?
On my last post I listed the "Must See" highlights in Kyoto. Kyoto has a lot to see as far as temples and gardens and we appreciated the architecture and natural beauty that we saw during our month there. I'll be honest though – we both had meltdowns. They fell on different days, in different places, but they were both meltdowns.
.
For Lissette it was at Kinkaku-ji temple (the Golden Pavilion). It's beautiful. But we entered and found ourselves in the middle of a crowd. Everyone gathered at the same spots, taking photos, some holding their cameras up high to take photos over the heads of others, others monopolizing the barriers for the usual selfies. If you finally got into a good position to take a photo, you could feel the pressure from others to take your photo and move on. In short, the whole scene was frenetic and stressed. I have the advantage of being tall and seeing over most people's heads, but Lissette felt herself surrounded by a forest of people, all clicking away, some with their cameras right above her head or next to her face. So instead of trying to take photos of the temple she made a game of it and decided to take photos of the people crowding her space for a photo.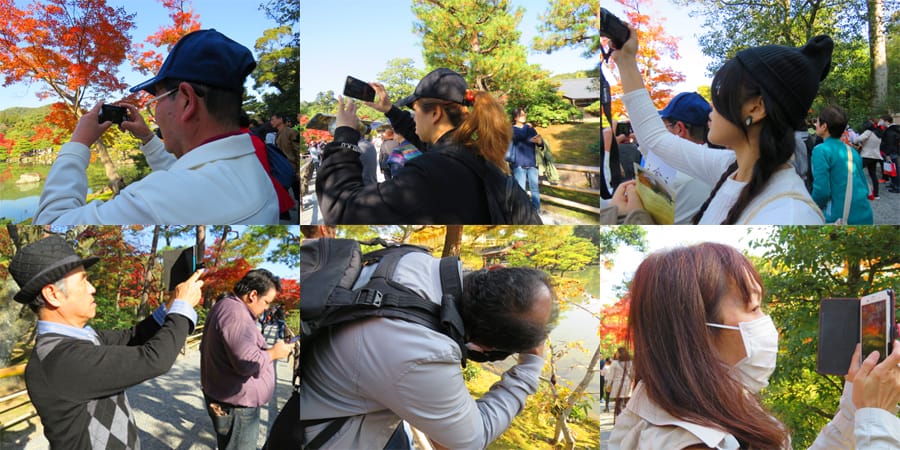 >
And this guy, who blocked the path for everyone while trying to get the perfect photo in the new exercise move sweeping Japan: The Photo Squat.
---
---
Lissette made a game of it but the energy at the temple, where taking the perfect photo was primordial and imperative, really got to her. And raised other questions about travel. But I'll get to that.
My meltdown came later during our month-long stay. For weeks I had been dealing pretty well with the crowds of people at Kyoto's temples and gardens (I usually don't deal very well with crowds).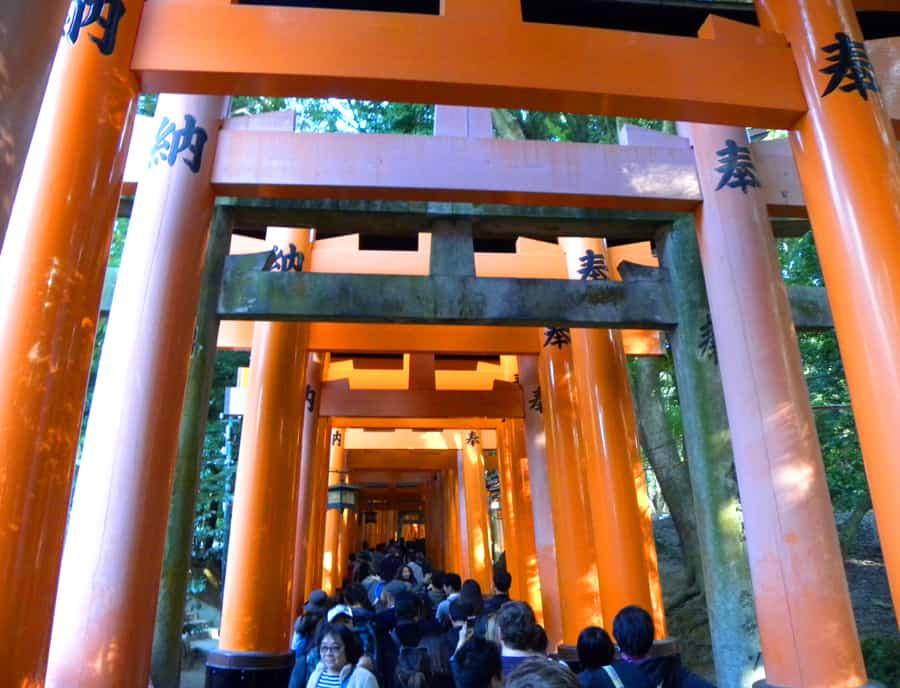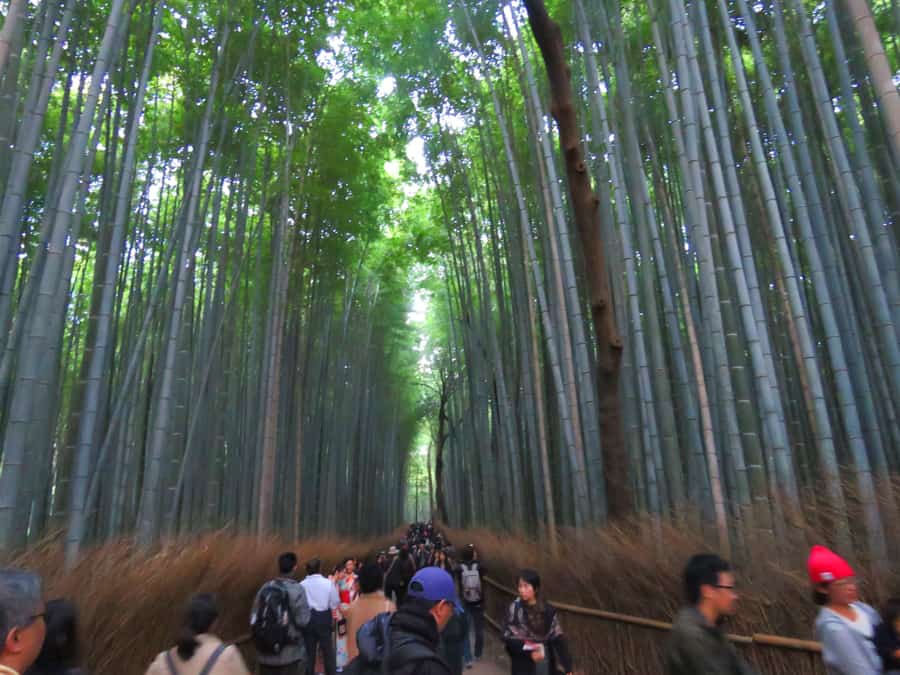 .
I was doing well until the day we decided to visit the Eikan-dō Zenrin-ji temple.
Eikan-dō Zenrin-ji is famous for one thing: the red Maple trees surrounding the temple. It was packed.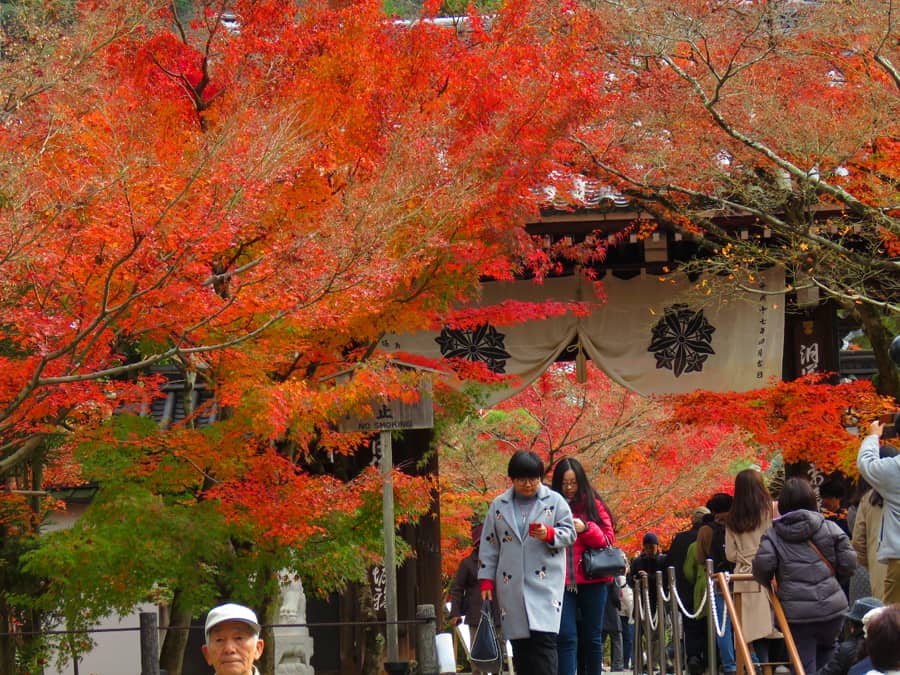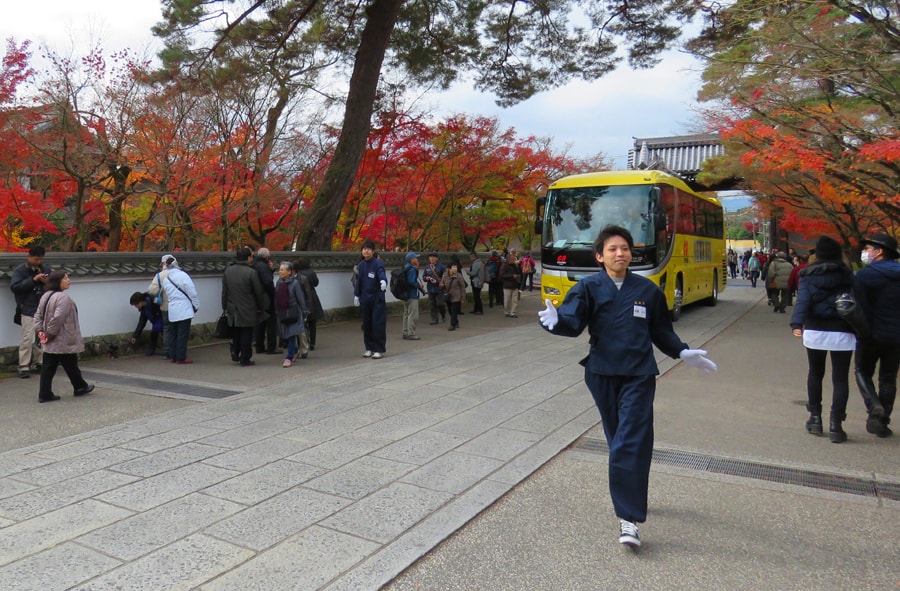 .
And then I saw the cost to get into the grounds of the temple.
1,000 Yen, ie. $12 Canadian per person, to get into the grounds so that I can take photos of Maple trees with hordes of people??
That's where I lost it. I think my exact words were "Screw that. That's ridiculous".
.
---
---
We walked away. And it was while walking that we talked about a few things that had been nagging at us in Kyoto.
"Why are we doing this? Why are we paying all this money to get into these temples just to take the same photos as a million other people? Is this what travel is about, just taking photos like a bunch of monkeys? There's nothing original about it. Why would I pay $12 just to take photos of maple trees around a temple when there are lots of maple trees everywhere?? Just because everyone else does it? It just doesn't make sense. This isn't what travel is about".
.
We're to blame as much as anyone else. We enjoy taking photos. But where's the line between finding the pleasure of 'discovering' a place and capturing it and just feeling like a photo-clicking monkey who's visiting the same spots as everyone else?
I'm not sure if I know the answer to my own question. Maybe the answer depends on how someone defines travel and what inspires you. Which raises another question: is travel just about getting that perfect photo to post on Instagram? *
* Note: when I originally wrote the above that line finished with "Facebook". How much has Instagram changed the way people travel over the last few years? As full-time travellers we've really seen the difference a few years can make.
.
But talking about it was good. We decided that we would, from now on, be a lot pickier about the tourist sites we see. So, over the remaining 10 days of our stay in Kyoto we skipped a few of the popular temples. Instead we visited a few of the lesser known temples. We wandered the grounds of Chishaku-in temple (also known for its gardens) for free. And didn't have to contend with any crowds. We also walked along the Kamo River which was lined with colorful trees and enjoyed the nature along the river. Again free with no crowds. More importantly, we felt that we were enjoying ourselves again and getting to know the real Kyoto. That, for us, is what travel is about.
Do you ever feel like a ripped-off Photo-Clicking Monkey?

How do you balance wanting to see a place without falling into the trap of being a Photo-Clicking Monkey?
---
---

Ps. If you find our blog helpful, please consider using our links to book your flights, hotels, tours, and car rentals. Have a look at our Travel Resources page.