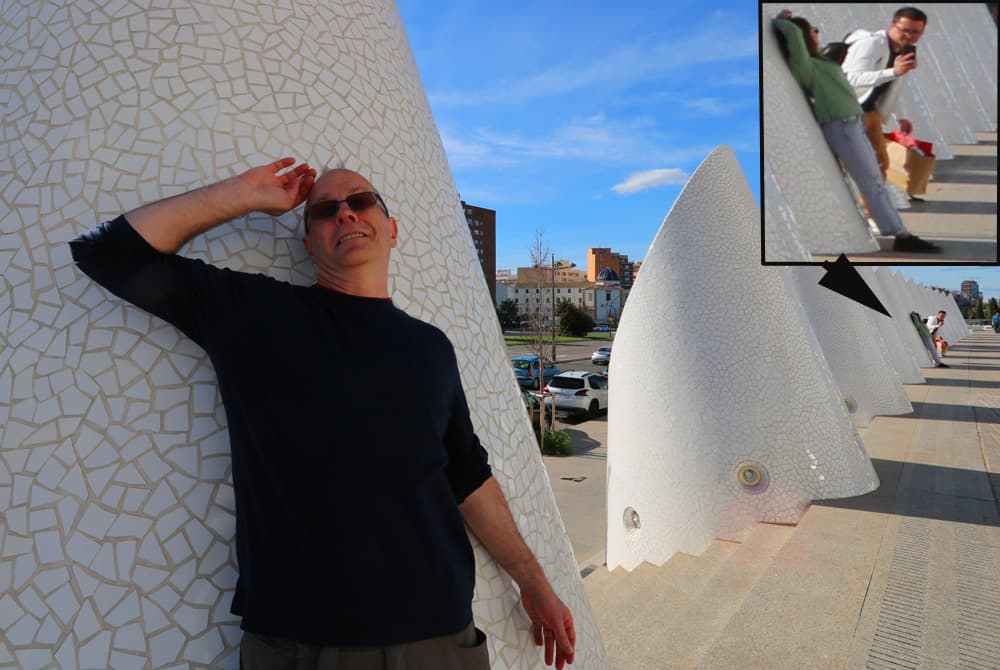 Why I've had it with Instagrammers (and some travel bloggers)
It took a couple of days of the "post pandemic new normal" to be reminded of something that drives me crazy. Instagrammers. There they were, 2 girls, one in an all-blue outfit, another in an all-red outfit, both carrying handbags with flowers that matched their outfits. They stood by a wall of flowers, posing and pouting, the two alternatively taking photos of each other.
I've seen it so many times, these tag teams of girls (or sometimes a girl and her boyfriend). It bothers me. And not only because they'll monopolize monuments or scenic viewpoints with their endless photo taking but also because they, in my opinion, represent everything that's wrong with the "travel experience" today.
You might be thinking "but Frank, these are just a couple of people travelling and taking photos of themselves. Why do you have to crap on that?". My answer to that is that it's not just people "taking photos of themselves". People have always taken photos of themselves on vacation. "Instagramming" is very different. The goal of Instagramming is not so much the destination and the experience but the selling of the personality/lifestyle/or a product. Whereas the person taking a photo of themselves on vacation does it to capture a moment, the instagrammer/influencer goes out with the intention of taking photos in a certain location. When you see a woman posing in a red dress and heels on a mountaintop, do you ever wonder how she hiked the mountain wearing that? Obviously she set out for that hike with a change of clothing packed away and a goal of spending a few hours posing for photos. We've seen first-hand people changing their outfits right in front of us for just that right Instagram photo.
---
---
Here are a bunch of reasons why I'm fed up with Instagrammers.
It reduces Travel to it's "Instagrammability"
What's travel about? Is it about experiences (good and bad) and learning about a destination? Or is it about getting a photo of yourself in front a famous place?
According to a survey, 40% of Millennials chose a holiday destination based on Instagrammability. It's the biggest determining factor for Millennials in choosing a holiday destination.
Obviously, as full-time "slow" travellers, Instagrammability runs totally opposite to why we travel. Sure we want to see historic sights and incredible vistas. They attract us to places as well. But going there to get a perfect photo of ourselves in those places so that we can post it on social media doesn't even register as a reason for going. We find it an extremely shallow reason to visit a place.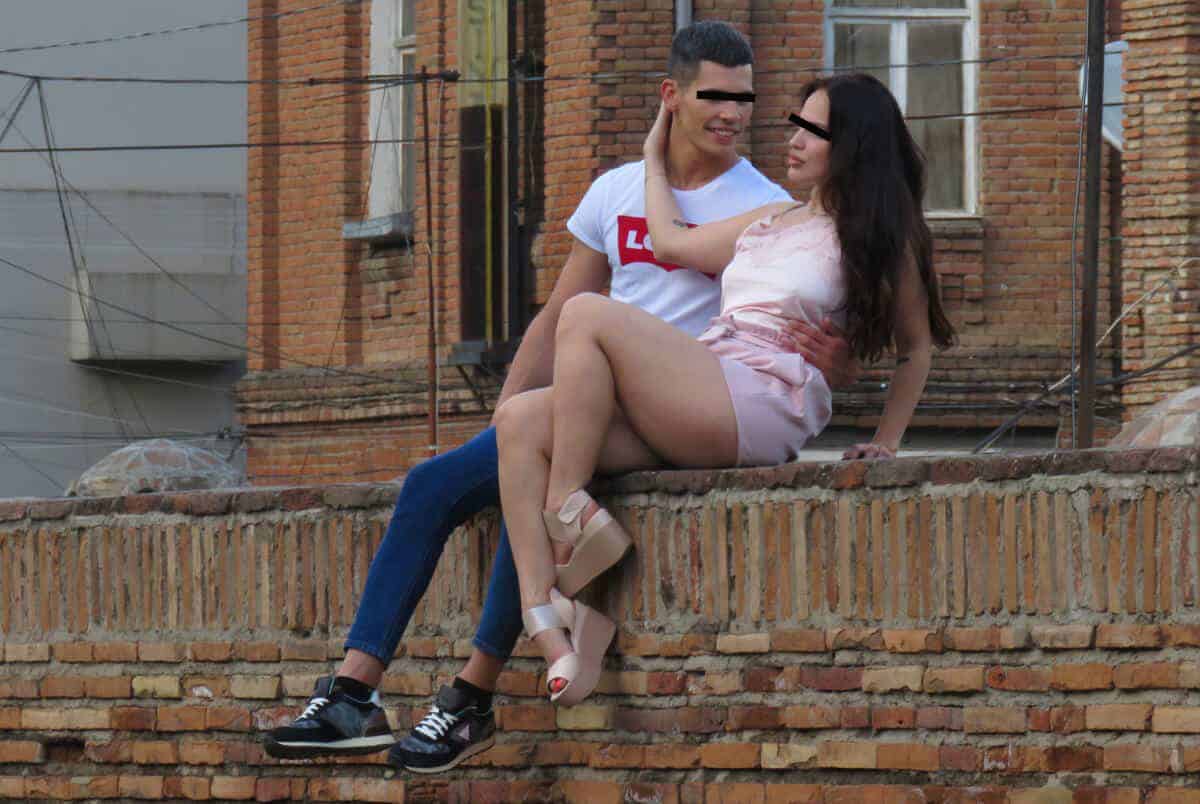 ---
---
It's Fake
Forget about the reason you're going somewhere. How are you portraying it? I can show you a thousand photos that we've taken (sorry, without us in them. Selfies are not our thing) in beautiful and/or historic settings. But does that photo reflect the reality of travel to that destination? Because we've got some great photos from places we really didn't enjoy. Morocco, for example, is one of the most beautiful places I've been and I could fool you, based on Instagram, into thinking I loved Morocco. In actual fact there were a lot of things about Morocco that I really hated.
I've written about it before – I have a big issue with the way Media (and I'll get to Travel Bloggers a bit later) romanticise places. It's hard to sell a place as a destination to go to if you're being negative about it. And since Instagram is about selling 'the dream', all you see and read are influencers and bloggers gushing all over themselves about how great places are. There's very little that's 'real' anymore*.
*I haven't even gotten into the digital manipulation of photos. From Instagrammers deleting crowds from their photos or inserting themselves into landscapes, it's very hard to know what's real anymore.
---
---
They promote the same places
It's usually the same places: Santorini, the Maldives, London, New York, Bali, the Amalfi Coast. It's a loop – if people want to go to the most Instagrammable places then all the places you'll see promoted on Instagram are all the Instagrammable places. And since travel companies with big budgets throw money at Influencers to promote their destinations, you'll usually end up with the same places constantly being promoted. National Geographic wrote about it here: How Instagram is Changing Travel.
People have always followed the crowds. But Instagram has just added to that herd mentality. The end result are over-rated and over-crowded destinations – and destinations that are overlooked just because they're deemed not Instagram-worthy.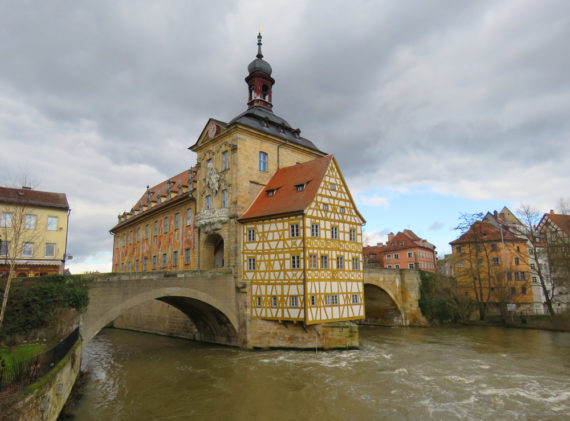 ---
---
It's all about vanity and status…with no substance
A few years ago we visited Bamberg. We were on a bridge looking out over the famous Altes Rathaus when a girl quickly came up from behind, walking backwards, to the edge of the bridge. The reason she was walking backwards was that she was taking photos of herself with the Rathaus in the background. For 5 minutes she posed and took photos. Finished, she walked away. Never once during those 5 minutes did she ever turn to look at the scenery, the entirety of the time was spent looking at herself on her camera screen.
I know I mentioned above that Instagrammers go to all the same places. But the crazy thing is that those places are just a setting for their photos. It's really all about them. And it's about them showing off the places they go…but not really engaging with that place.
Somebody recently brought up something to me that stuck in my mind. Remember before digital cameras when we all had a roll of film in our cameras (25 years ago? I know I was a bit late to the digital game…). During that time, with about 24 or 36 photos to a roll of film, everyone was careful about the photos they took. Do you think, during that time, people took selfie after selfie? The answer is no. And if you did then I'm sure people thought you were the vainest, most self-absorbed person on the planet.
So how did we get from there to here?
---
---
And then there are Travel Bloggers….
Travel blogging for me was just a natural extension of my loves of travel, photography and writing. The blog has been a place where I could both document my travels and express my thoughts on travel related subjects.
It's not a coincidence that, as Instagram has taken over social media, that travel blogging has become increasingly vapid. It's become "Instagram-centric": a world of posed photos, self-indulgent platitudes, and "woke" hashtags. It's the same travel bloggers that talk about sustainable travel, yoga, and vegetarianism (yes, we've met a lot of those. Then you find out they eat meat and can't name the type of yoga they practice). And it's the same travel bloggers who post those Instagram photos telling you how much they love a place – and when you meet them in person they cry about their whole experience and tell you about how they haven't left their apartment in 2 weeks because the people were "horrible" and the city "dirty"…
They're also the same bloggers that, along with social media influencers, ask hotels and restaurants for free stays and free meals in return for a mention on their social media platforms. So much so that it's created a backlash among people in the hospitality and restauration industry.
I've become so disillusioned with it all that, if ever asked, I never tell people that I'm a travel blogger anymore. I'm now a "Travel writer".
Instagram?? As far as I'm concerned it's a place to watch funny dog videos when on the toilet. Otherwise I'd basically fed up with it.