Reasons why I don't visit your blog

As a blogger I (usually) enjoy reading and commenting on other people's blogs. My favorite blogs have a few things in common: they introduce me to new destinations, they are geared to the independent traveller, they're honest in presenting a true picture of a destination or travel in general. I'm drawn to bloggers who travel full-time or who are expats that have made somewhere else their home (ie. people similar to us). Reading and commenting on other people's blogs has helped us plan our own travels and has introduced us to other bloggers, some of whom we've met and now keep in touch with. In short, interacting with other people's blogs is part of being in the "blogger community". It's good being part of a community.
But there are blogs that I either won't visit (I may once, before realizing that your blog's not for me) or that, with time, I'll no longer visit.
This post is about the reasons I probably don't visit your blog.
---
---
.
A. Instant turnoffs


.
The title basically says it all. It's usually about how you present yourself or your blog. Here are the ones that come to mind:
.
1. Yoga poses all over the place.
Every 2nd photo of you is done posing in front of a monument like you're Mahatma Gandhi or something (most of these bloggers are younger females who probably don't even know who Gandhi was). Oh yeah, I get it, you suddenly feel so at one with nature standing there on the bow of a boat or at a memorial to dead people.
Give me a break. You just look like a frigin idiot.


2. Posing in your bikini
Yes, you have a great body but there are more photos of you in a bikini than of the destination. Are you trying to get avid readers interested in what you have to say or just a bunch of guys pulling their monkey to your photos? I honestly lose a bit of respect for those of you who need to flash your body parts in order to get readers to your travel blog.
I'm not going to be one of your monkey pullers.

.Note: I find the above 2 categories often overlap and they really bother me more than anything.
---
---
3. Vegan/Eco/morally-superior-type bloggers
We've met or dealt with a bunch of these categories of bloggers. We can't seem to get along.
A few years ago we visited the Hutsadin Elephant Foundation and I was touched by the efforts the volunteers were making in saving abused or injured elephants. I wrote about it, then I reached out to a few of the larger Eco bloggers about sharing the post or just simply spreading the word about this foundation. What I received was either silence or these bloggers calling Hutsadin "horrific" and painting me as the guy promoting animal cruelty (post and comments here). I got pretty pissed off about it.
We met a few travel bloggers through our last few years of travel who promoted themselves as "Vegan", "Eco" and "yoga". Nice people. But after a few meetings we came to the realization that they ate meat and didn't know anything about yoga. These were just labels that put them in a travel blogger niche. That also left us feeling a little jaded towards this category of bloggers. (note: Spanky has done yoga for over 20 years and we've even gone to yoga retreats. But it doesn't define us anymore than drinking beer does).
So I'm sorry if I don't have any interest, I've just learned that we don't see the world the same way. Oh, and by the way, when we visit any kind of animal foundation we always pay for it and never ask for a freebie even if we end up promoting the place.
.
4. Family Blogs
Family Travel Blogs are very popular and it's understandable because many people have kids and are looking for kid-friendly destinations and advice. There's absolutely nothing personal here – but I have a grown son now and family travel is not something I follow anymore.
Related: Our one and only "Family road trip" 10 years ago. It was a bit of a disaster.
.
---
---
.


B. Content
Getting past that initial first impression of a blog, there's content. Here are a few things that bother me (in varying degrees).
1. You don't have an opinion
What do you think of a place? If you've been somewhere I haven't (or even somewhere I've been) I'd like your opinion on it. Maybe we won't agree but that's not important, in the end travel is about your experience and I want to know what you liked/didn't like about a place. I can't stand reading a post that's wishy-washy all the while trying to figure out "did they like it there...??". Especially if it's a place I've never been but that I might be considering. An opinion (if it's credible and not based on 3 hrs spent somewhere for lunch) helps me as a reader. When there's consistently no opinion of any kind a blog gets boring.
2. You write about places you haven't been
This seems to be a growing trend: writing about places you haven't been and including all these great photos pinched from Flickr.
If you haven't travelled you shouldn't have a travel blog. That's like me writing about menstrual cramps.
---
---
.
3. Your blog reads like a diary…I can't get anything out of it.
It's always a balancing act. You don't want to be dry and boring when writing, you also don't want to add too much personal stuff that readers won't want to read "…so then we checked in, freshened up, put on some clean clothes (I put on my polka dot dress, you know the one with the white sash along the waist), and went out for a walk…".
Ok, I'm already bored.
4. Full of ads and/or sponsored posts
People want to monetize their blogs but if you have too many ads popping up or flashing it's a major turnoff (update: sorry, we now have ads on the page. I should boycott myself). Sponsored posts often suck even more because it turns good bloggers into mushy ass kissers (I was kind of guilty of that in Japan – but that was an exception because things were really expensive. We very rarely do sponsored posts or exchange reviews for free stays).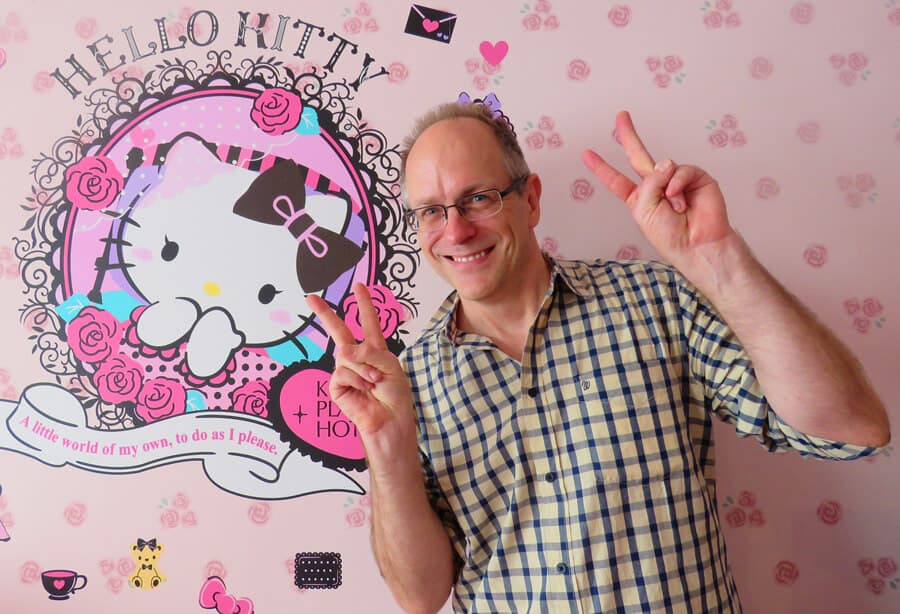 .
---
---
C. Comments

.
Hey, I like your blog! But here are a few things, all related to comments, that can result in me not bothering to come back to your site.
.
1. Difficult leaving a comment
I honestly enjoy reading other people's blogs and if I like a post I'll comment. So why is your site so difficult to comment on? If you have Disqus or have to comment using Facebook I'm not going to bother.
.
---
---
2. You don't respond to comments
This is the most basic rule of blogging (I think) and I can't believe there are so many bloggers who just don't respond to any comments or questions posted on their blog. And it's not just established bloggers (who are usually busier), I've seen it with new bloggers as well. In my books, a comment is like someone calling you or sending you an email. If you're a blogger you should try to respond in a timely basis. If you can't bother responding to a comment or question on your own blog why would I ever comment again?
3. You can't bother ever reciprocating
Part of being in the "blogger community" is to reciprocate. It doesn't have to be constant or tit for tat, but you occasionally have to give something back. If you don't that's your prerogative, but if I see that it's a one-sided relationship I most likely won't come back to your blog (unless it's super duper awesome) and I definitely won't comment again. Again, I'm incredulous that many bloggers just can't be bothered.
.
---
---
D. Other odds and ends
.
A few other blogger peeves while I'm at it.
– I wish bloggers would have a decent "About Us" page so the reader can get an idea of what you're about. Don't write about your love of unicorns and the sea, nobody cares about that. Tell us where you're from, your background, how you travel. I see too many About Us pages that basically say nothing (sometimes not even including the name of the writer). It only helps people who want to engage with you 😉 .
– I've had a few blogs write me lately with "hey, we've just named you as one of the Top 50 Travel Bloggers. It would be great if you could promote our post and put our special badge on your blog". When you ignore them they become more insistent "I just checked and we never got any response from you. I'm sending you our badge again so that you can promote this special badge on your blog, social media network on Facebook, Twitter, among friends and family members". So basically you've put me on some sort of list (bet you never even read one post on this blog) and now I'm supposed to stick your stinking badge on my front page. That burns me. F*ck off.
– Bloggers (one in particular that I won't name) doing the "Sexiest Male/Sexiest Female Travellers" posts which 1) pushes the whole sex sells agenda, 2) amounts to a whole lot of ass kissing in my opinion. It hit a new low this year when you were asked to pay to see the post. I unsubscribed. Pathetic.
– We've also had a lot of new bloggers who've asked us as more established bloggers if we would mind linking one of their posts in one of ours. I understand it and don't get annoyed, but I won't do it because nobody should give freebies. We've put in a lot of work on our blog to get where we are and if you persevere you'll get there as well. So just do the work. No freebies. BUT – I'll often give new bloggers an opportunity to contribute a guide to the blog and in that will give them as many links as they desire.
.
Ok, that's all I can think of right now.
What are your biggest issues/peeves about Travel Blogs?
---
---

Ps. If you find our blog helpful or entertaining, please consider using our links to book your flights, hotels, tours, and car rentals. Have a look at our Travel Resources page.