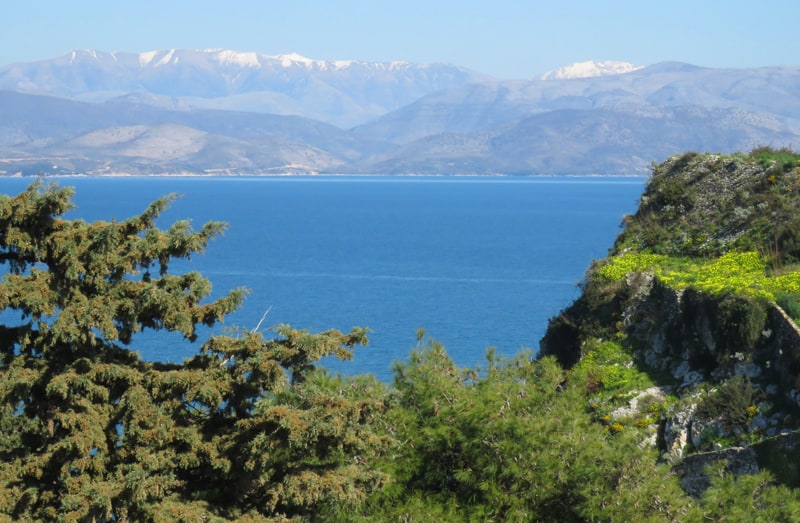 Why I'm sick of the "woke" and the hypocrites.
I never thought I would write a post like this. Why? Because I've always considered myself liberal. Maybe not a far-left liberal, but always liberal. In fact I've always hated the words "conservative" or "Republican" and still do to this day. But sometimes I actually "get" what they are talking about when complaining about the "woke". And I hate that I do.
This post was inspired by a post I read on Adventurous Kate: How To Be Less Of A Traveling Asshole In 2020. I like Kate, I've followed her blog since I started blogging about 10 years ago. She's honest and unfiltered in her thoughts, she has a fresh point of view…and even if her niche is 'solo female travel' I'll read her blog because in the end it's about travel and travel experiences.
But it doesn't mean I relate to or like everyone of her posts.
Most of Kate's points on being "less of a travelling asshole" are obvious and things I've previously covered on the blog. Some of the others get me riled up.
Let's cover some of her points on how to travel being "less of a travelling asshole".
---
---
1. Visit less touristy places
Visiting touristy places contributes to over tourism. Kate cites places like Iceland, Bali and Barcelona as all having been covered to death
Yes, you should get off the beaten track. Our best travel experiences have been in less touristy places. Who wants to be in a place chock-a-block with tourists anyway? I didn't like Barcelona (I just wasn't that impressed honestly) and I generally dislike places where tourists outnumber the locals.
So I'm in full agreement with her on this point.
Why "Off the beaten path" places are the best places to Visit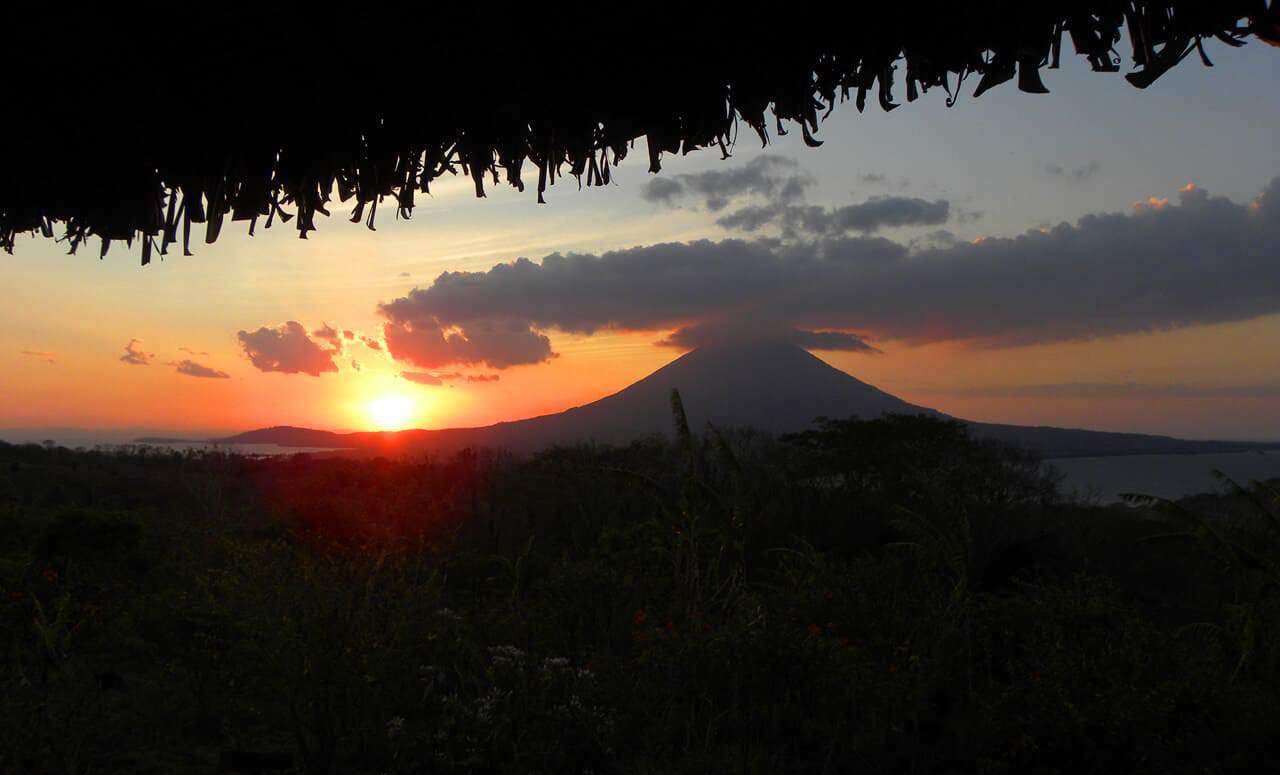 2. Reconsider how often you stay in Airbnb's
I've written about whether you should stay in hotels or Airbnbs. There are pros and cons to each. One of the arguments against Airbnb is that – in some cities – it has ruined neighbourhoods.
I agree with that.
But is that the fault of travellers? I don't think so. Instead, put the blame on greedy speculators, Airbnb and the municipal governments. They're the ones to blame for the growing Airbnb-ization of some cities in recent years.
As full-time travellers for 6 years, Airbnb was our bread and butter. It's how we were able to afford the lifestyle. But, more than that, we met great hosts (some who we still keep in touch with) and had some unique stays in neighbourhoods off the tourist path. We loved travelling with Airbnb and met some great people, many of whom got into Airbnb early on before it morphed into what it is now.
Calling travellers assholes for using Airbnb isn't fair, you can't paint everyone with the same brush. If we restarted travelling full-time we'd go back to using Airbnb in a second.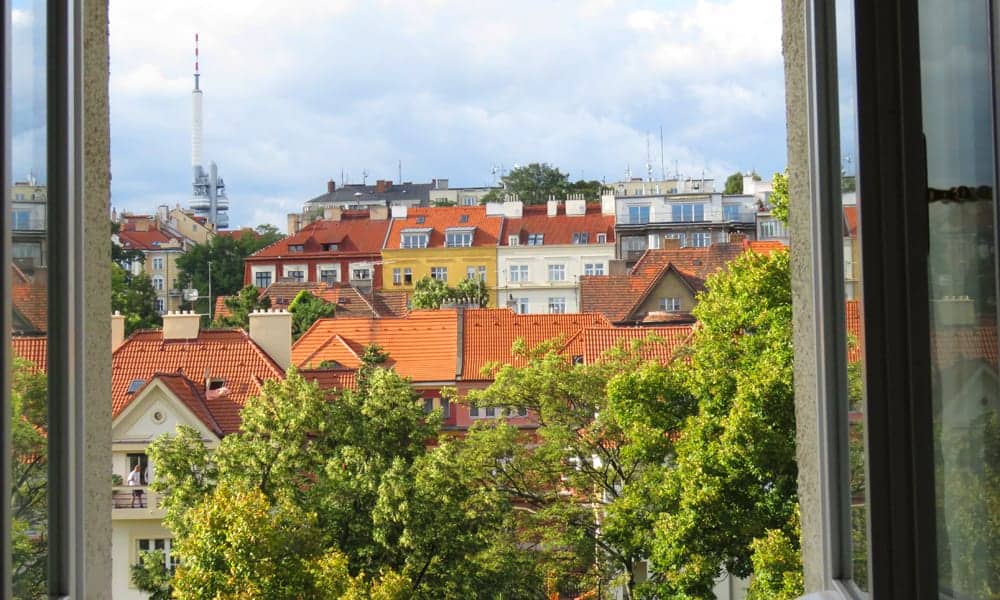 ---
---
3. Stop photographing children
I was in Mexico with my mom last year taking a photo of the outside of a church when a man stepped up to me and asked me not to take a photo. The reason? On the steps of the church were bunch of teenagers (15-17?) lounging around the way most teenagers lounge around. Their group leader: "You can't take photos of the children!".
I was incredulous. Why are they lounging around there? Why don't they leave? And since when are 15-17 years olds considered children? I'll bet most are posting videos of themselves twerking on Instagram.
I spent the rest of the day imitating Larry David.
"You can't take photos of the children!".
"Mom, is the coast clear? I don't want to take photos of the children".
I agree you shouldn't take photos of little children. Unfortunately that's what the world has come to. But come on, have some judgement. Calling 15-17 year olds "children" is ridiculous and overly "woke".
So I'll agree with Kate but I'll put an asterisk on that one.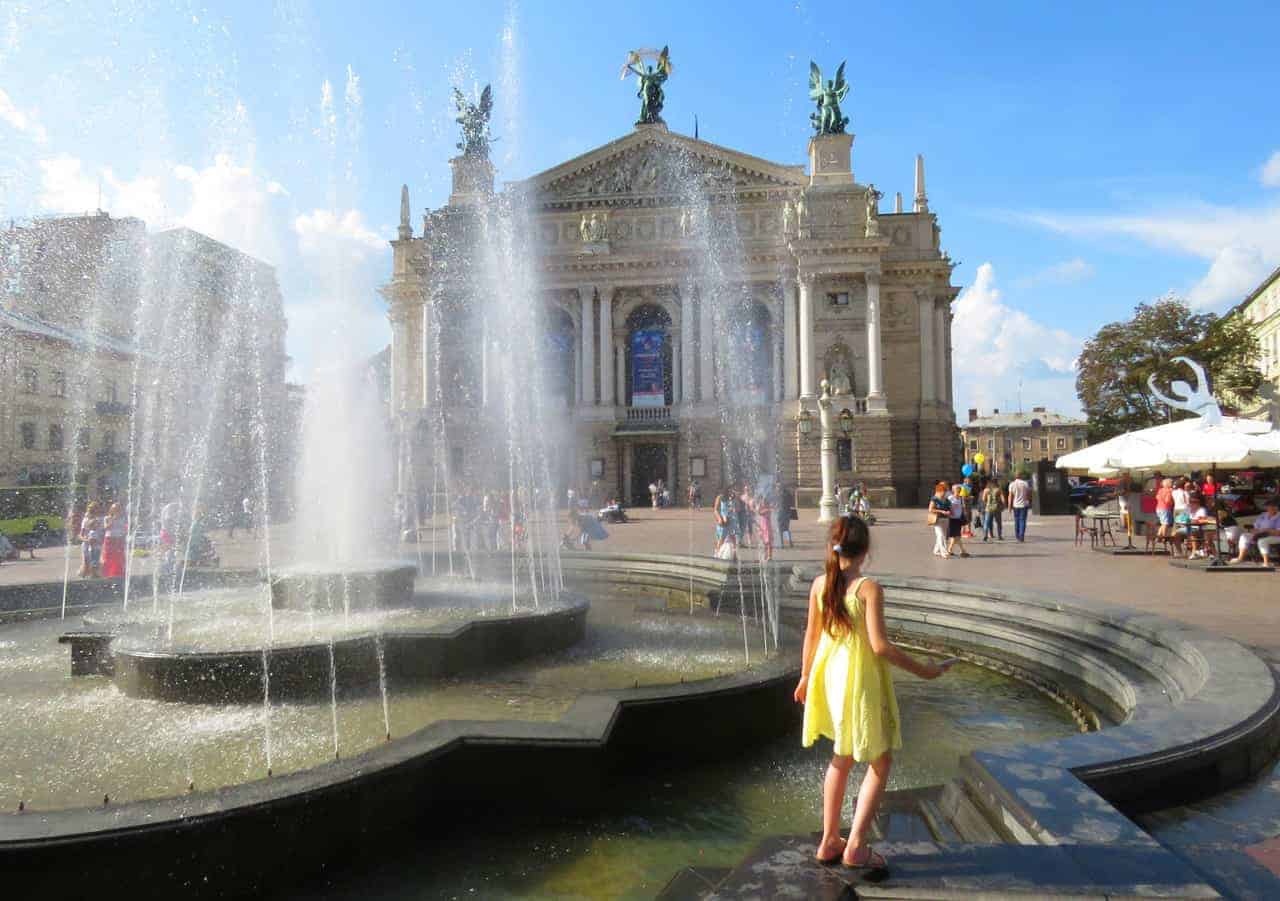 ---
---
4. Be picky about animal activities. Don't ride elephants, don't have photos taken with tigers and leopards (they're sedated), don't go to dolphin/whale shows (because the animals are kept in captivity).
I'm totally in agreement.
But I will say one thing – animal preservation isn't black and white and there are many travel bloggers who think they know all about the subject because they spent a couple of days getting a comped volunteer stay at Elephant Nature Park.
I learned that out when we went to a lesser known elephant sanctuary (Hutsadin Elephant Foundation in Hua Hin, Thailand). It was run by volunteers who took care of about 6 elephants, most of who had been abused or abandoned. Unlike Elephant Nature Park, this sanctuary hasn't been covered by National Geographic, Animal Planet, the BBC and a bunch of Hollywood stars. And unlike ENP, it doesn't charge $75/day for volunteers (you read that right. Volunteers pay to volunteer at ENP).
Instead Hutsadin counts on tours like the one we did, where we saw the elephants and fed and watered them…but also on elephant rides and a 10-minute elephant show where a baby elephant kicks a ball and does a funky dance. Not ideal. But the bigger picture is keeping elephants cared for and alive.
I had shared the post with some of the big eco-bloggers, hoping that it would help drum up help for this sanctuary. What I received instead were comments, most from veggie-eating, dreadlock-wearing types (you know, the type that walks around barefooted) saying the place was 'horrific'.
They'd rather see elephants die.
So yes, be picky about animal activities…but do your research and look at the bigger picture. There are many people on this earth who dedicate their lives to help animals and get zero help from anyone. It's fine to say that you're an animal lover but few actually put their money where their mouth is.
Which reminds me: I recently had a post about Mo and the Mexican hairless dogs that she rescues and fosters. We had tons of comments on FB praising her. But did anyone actually donate a cent to her cause? No. Only us. Because people are hypocrites.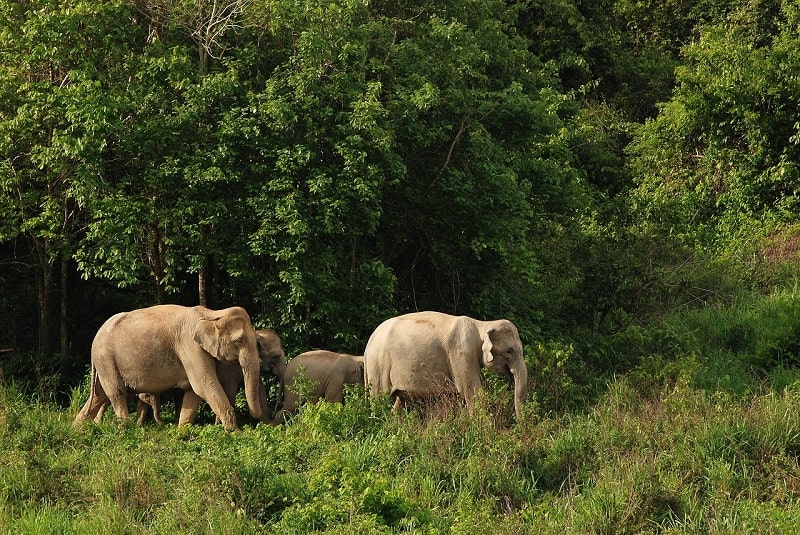 ---
---
5. Consider offsetting your flights by buying carbon credits.
Ie. to compensate the planet for the pollution you're created by flying, give money to a company that plants trees and/or invests in energy-saving businesses. She herself says that she offset all her flights in the year.
Good for Kate, she obviously has a good heart. And I love reading people's comments patting her on the back and saying how it's a great idea and that they would look into offsetting their own flights.
Bullshit. 99% won't. Because flying is expensive and has only become more expensive. And because people are hypocrites.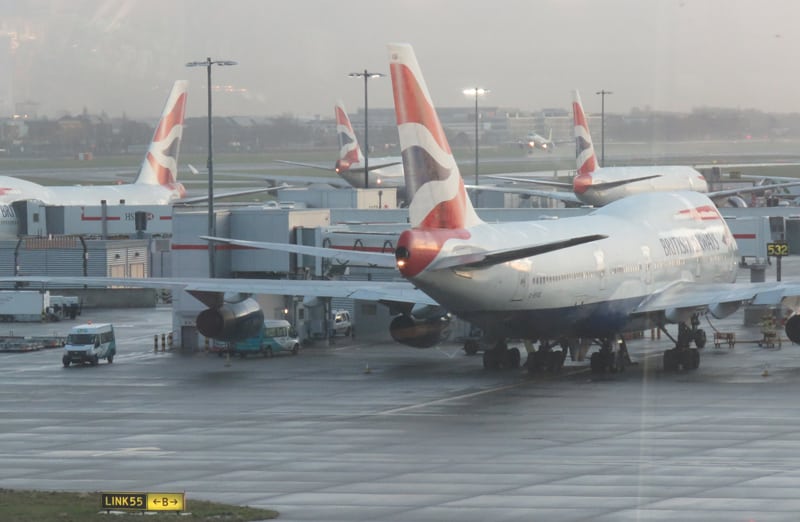 ---
---
6. Reduce your consumption of animals (especially beef) to reduce your carbon footprint…and eat locally (ie cutting back on imported products is another way of reducing your carbon footprint)
Asking someone to give up meat one day a week sounds reasonable. And cutting back on imported products cuts your carbon footprint and reduces your costs (as I found out last week when I inadvertently paid 4.50 Euros for a mango imported from Brazil).
But again, can anyone preach to others about their eating/drinking/smoking habits? Because it's a fine line saying you should eat this or that…and telling obese people they should eat less because they're causing the death of too many cows and chickens and sucking in too much air.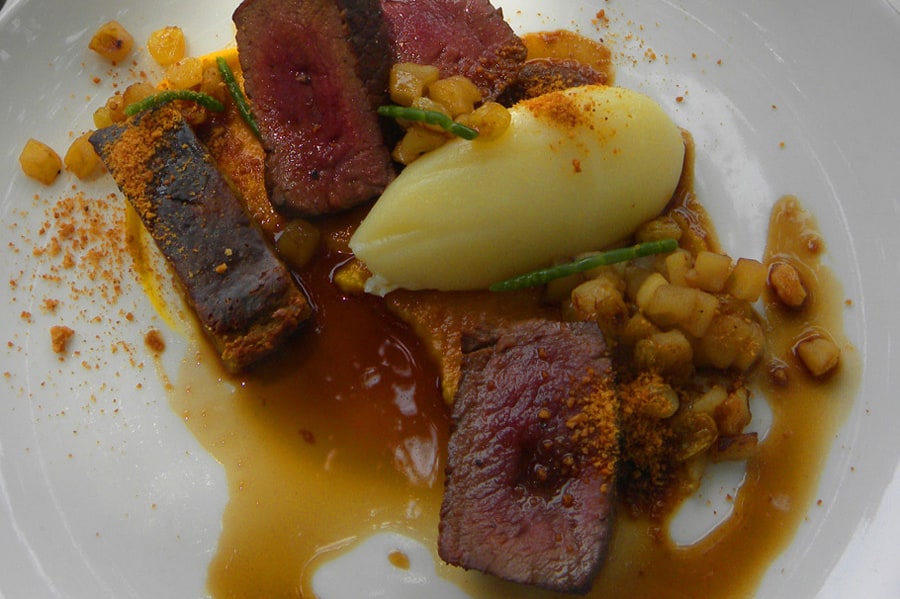 ---
---
7. Read books written by locals, not just travellers. Bonus points if you read books by women and people of color…because most travel books on about non-western regions are written by privileged white people (ie. "wealthy white male visitors")
This was the point that got me heated up enough to write this post.
Why do you think it is that most travel books are written by "wealthy male visitors"? Well, most travellers visiting far-away places have money and most have historically been male (combined with money, males usually are freer than females because society doesn't expect much from us family-wise).
As a foreign visitor you're looking for insights as a visitor. Yes, I could read a book written by a local – a person of color – for deeper cultural insights. But as a traveller I'm looking for travel information written by someone who's an expert on a destination from a traveller's perspective.
She rails about J.M. Coetzee's "Disgrace", a book that usually makes it on the list of books that one should read if planning a trip to Africa, saying it plays into "racist stereotypes".
I thought about that when thinking of Wilbur Smith, one of my favorite African authors. Wilbur Smith started writing about Africa in the 1960's. His books are racist (by today's standards) and definitely sexist (by today's standards). There's no doubt about that. But no author has, my opinion, ever described the beauty of Africa and its peoples the way Wilbur Smith has.
His books are dated. But I would never tell someone with a love of Africa to not read Wilbur Smith because his books are sexist, racist or because he's a privileged white man.
On that note: A few years back I read Alexandra Fuller's novel Don't Let's Go to the Dogs Tonight: An African Childhood. A beautifully written book that conveys both the harshness and the beauty of Africa.
PS: I've read a lot of reviews on this excellent book and even she doesn't get away without being called a racist. The truth is that nobody wants to know the truth – if anyone knows anything about Rhodesia (present day Zimbabwe), they know that it was a racist society. Does that mean someone can't write a book about the actualities of life at the time without being branded a racist? There's a difference between being "woke" and just sticking your head in the sand.
BTW – I lived in Africa for a few years as a child, living in next door Zambia at the same time Alexandra Fuller's Rhodesia was going through a civil war. I wrote about that here.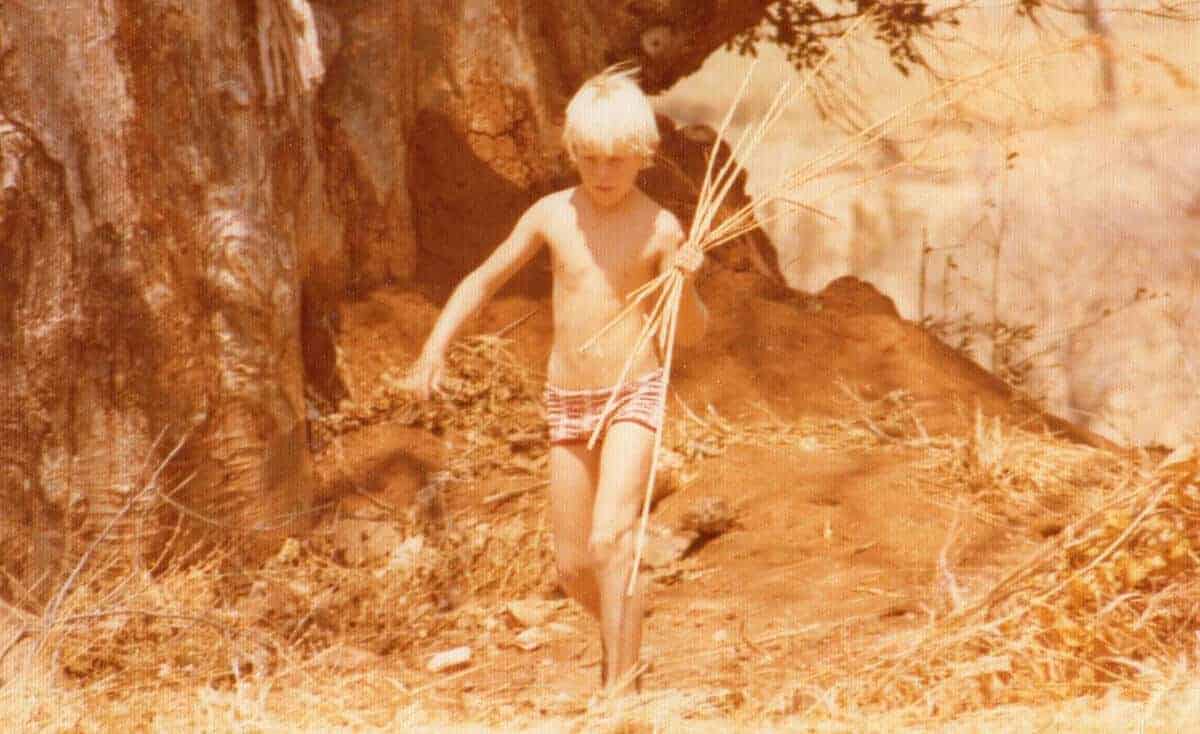 Can't we just say you should read award-winning/bestselling books without having to discriminate between sexes, colour and nationality?
Another thing: it's become 'a thing' now to crap on the "privileged white man". I get it on the blog, I get it on social media "of course that's your opinion, you're a privileged white man".
And it's usually from young and privileged white women.
Spare me your outrage.
---
---
8. Spend your money close to the ground (ie. buy locally, stay in local hotels and not international hotels etc).
In total agreement with the above. Plus you get some local flavour – who wants to travel to Japan to stay in a Marriott room exactly identical to that which you have at home?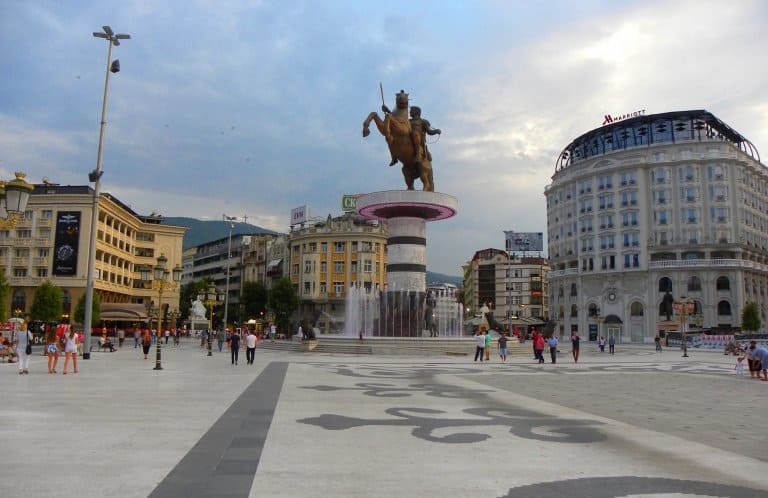 ---
---
"What this all comes down to is putting aside your personal wants for the greater good"
Again, it sounds good.
I guess the bottom line is that I don't want to be told what to do because of someone's opinion of what the "greater good" is. I'm tired of the preaching, I'm tired of agendas, and I'm especially tired of the "woke" and the hypocritical.
On that note: today we were banned from Facebook for 6 days. Why? A few of our posts on FB were reported as offensive and blocked from pages. Because I say I'm not impressed with Alicante? Because I said I was disturbed by the poverty in Oaxaca? Because I just posted an Expat interview featuring a Black Expat helping others relocate to Mexico? If someone on Facebook doesn't like what you have to say they can report it and page admins can remove your posts…and if you get just the right number of "reports" and "removals" you trigger the FB rules and you get banned.
It's kind of ironic that this last post would ultimately end up getting me banned – here I was promoting a black woman who moved to Mexico and started her own business. Isn't that "woke"? It seemed to trigger a lot of people on those Mexico Expat pages. Precious isn't it?
So I've effectively been censored by the same company that pushes fake news and soft porn.
So please keep your tips on how I can be a better person to yourself. I'm sick of it.
PS. Kate, still love your blog.