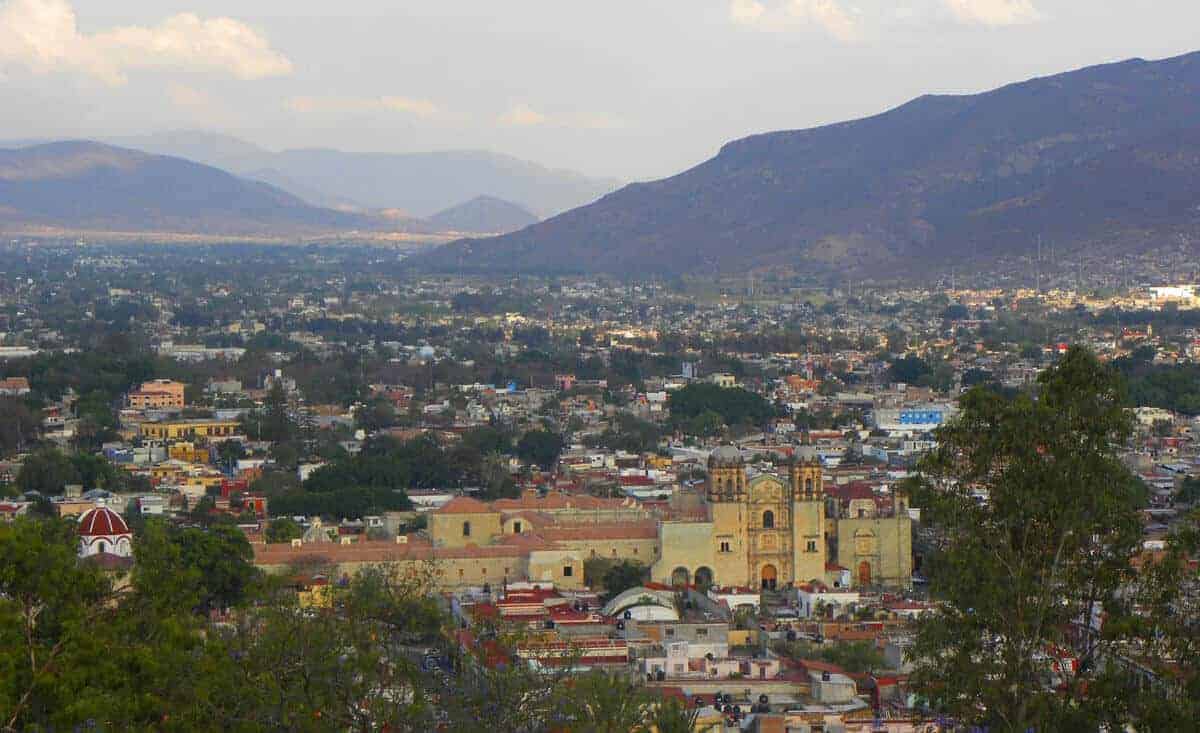 Why you should visit Oaxaca
I had a hard time writing this post on Oaxaca, maybe because I have contradictory feelings about the city that I still haven't resolved in my mind. On one hand I love the size of the city, geography, food, and relative tranquility of Oaxaca. And Oaxaca has tons of colorful buildings, impressive churches, as well as some great sites of interest in the surrounding area. There are lots of things I really like about the city. On the other hand I had a hard time with the economic disparities of Oaxaca, little things that – similar to walking around with gum stuck to the heel of your shoe – bothered me just enough for me to say that I don't love the city. I'll address that in detail further below.
---
---
First, the aspects of Oaxaca I really like:
With a population of less than 300,000, and surrounded by mountains (which I'm told become a lush green when the rains start in May), the city has the feel of a large town rather than a 'city'. It is tranquil and peaceful, especially on weekdays (weekends get busier with domestic tourists). The exception to this general rule is the zocalo – which gets a lot of the city's tourist activity – and the markets to the south of the zocalo (Benito Juarez and 20 de Noviembre markets) which are usually bustling.
Santo Domingo church is one of the most impressive churches I've seen in Mexico. And this is a country with some incredible churches. But Santo Domingo is special and will make even a hardened Europhile go "ahhh". It is not just the beautiful, ornate interior, but also the massive exterior design that impresses. Attached to the church, in the former monastery, is the best museum in the city (the 'Museo de las Culturas de Oaxaca') containing many artifacts from the tombs of nearby Monte Alban.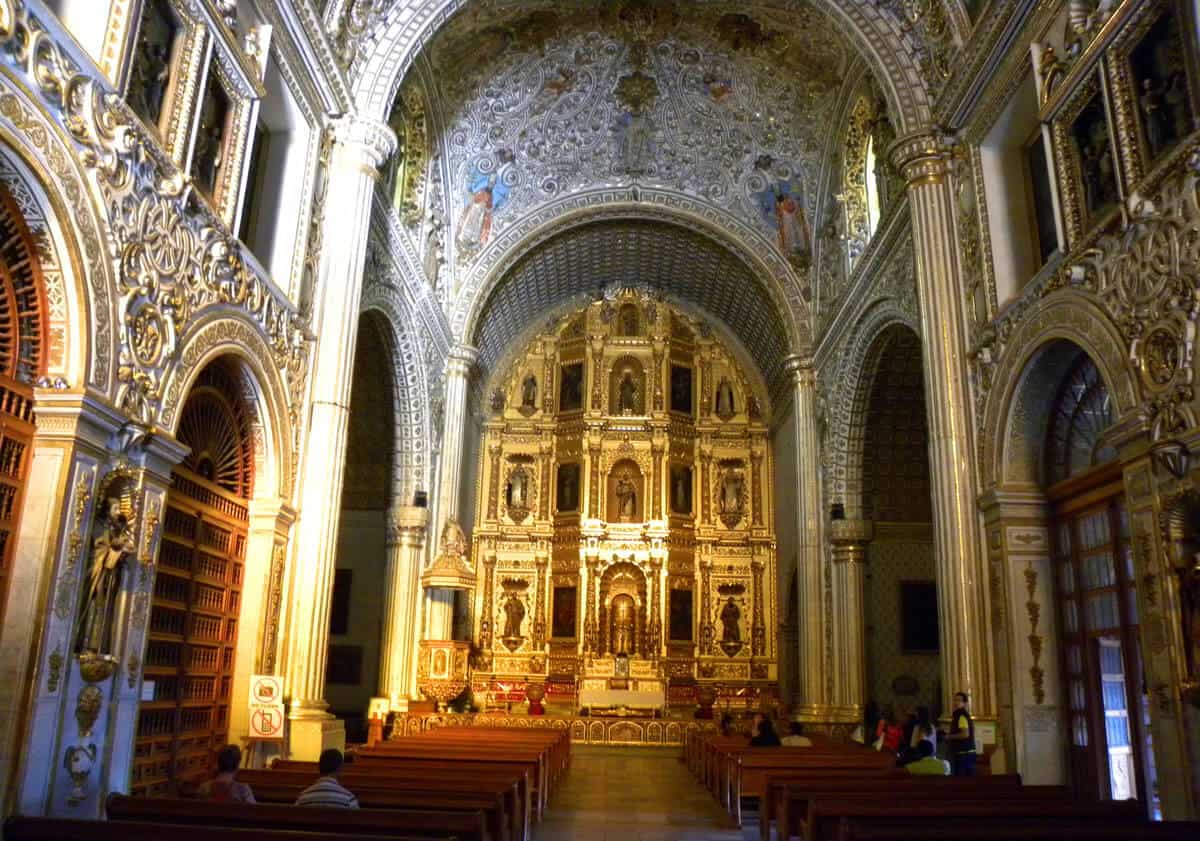 ---
---

Great food: some of the nicest streets as well as the best restaurants in the city are located in the small streets around Santo Domingo church. Around the back of the church, on La constitucion, is a great coffee/croissant place called 'The Oaxacan Coffee Company". A block west, on Garcia Vigil, are Biznaga and Zandunga, two excellent restaurants (the atmosphere at Biznaga is great and I would recommend going there just for that).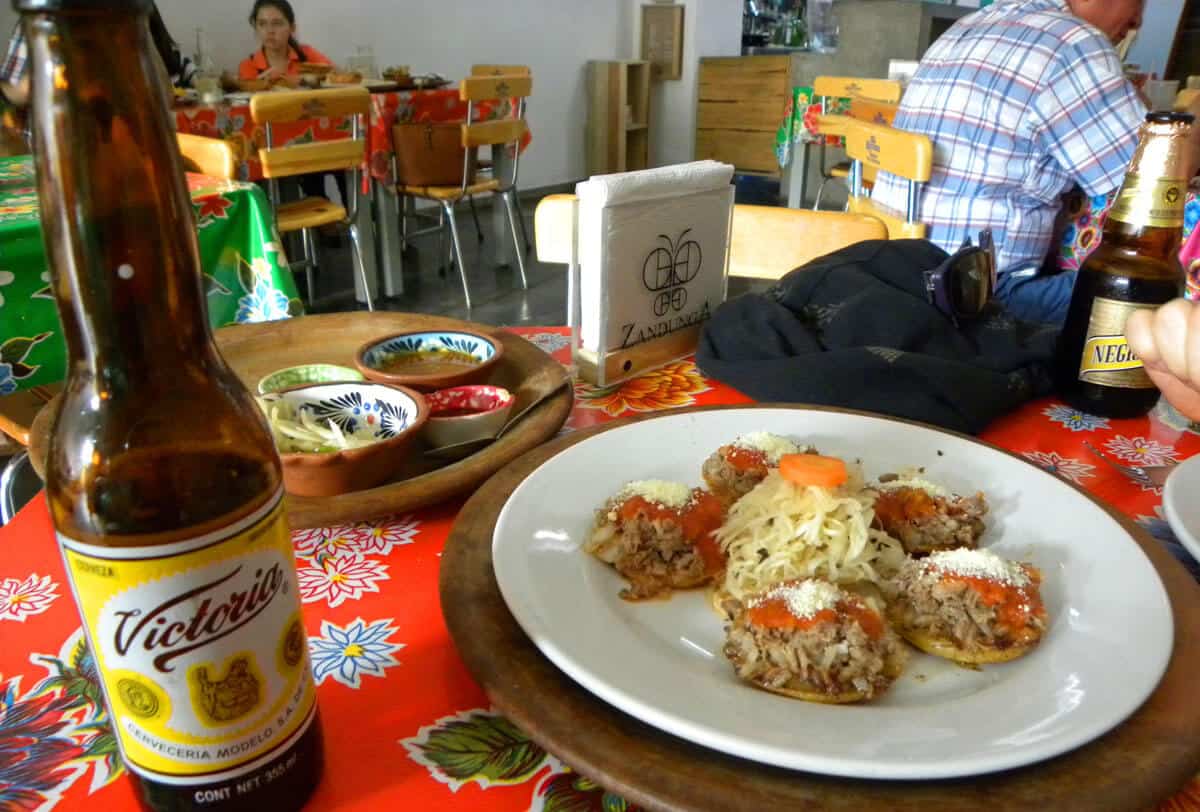 Excluding the fancier restaurants mentioned above, there are some great cheap eats in Oaxaca. We had a favorite taqueria (pictured below) on the corner of Reforma/Abasolo. Chocolate is a big deal in Oaxaca (it's even used in their moles) and one of our favorite things to do was ordering a 'malteado' at Mayordomo (less than $1 – plus they give out free chocolate samples). Just south of the zocalo we came across the 20 de Noviembre market which is a giant food court where you can order lots of exotic cheap eats. We saw a few travelers in there eating empanadas with what looked like cactus leaves. They seemed to be having a good time. Here is a great post by a fellow blogger on food in Oaxaca. It really is food paradise and I only wish we had had more time to sample more of everything.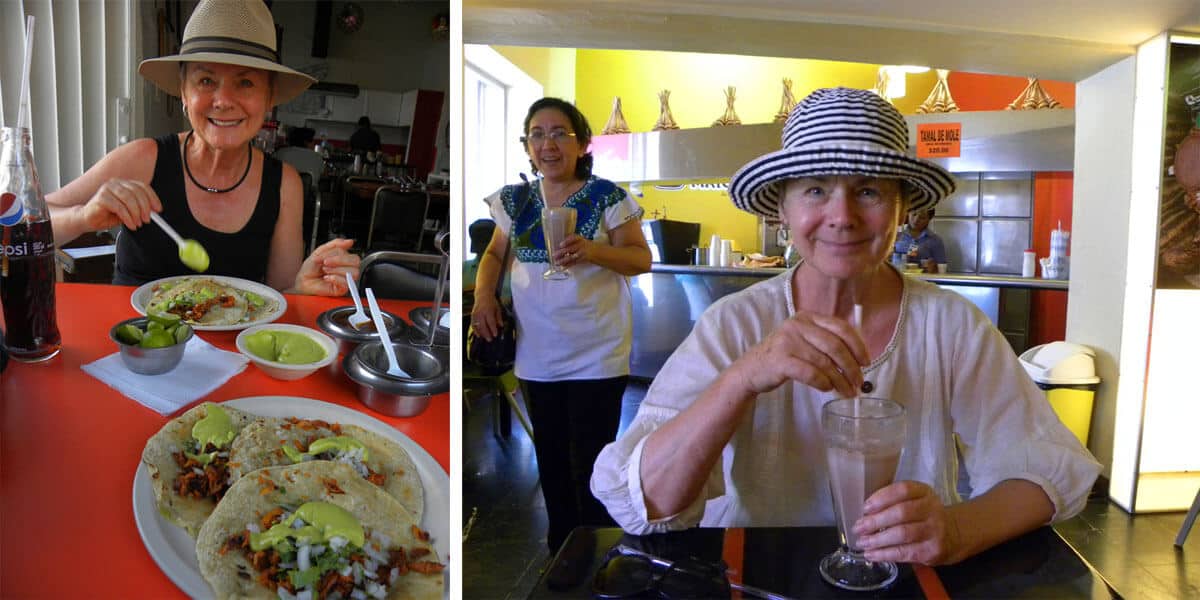 .
---
---
The Alcala, the pedestrian-only street connecting the city's two main squares, has some great colonial buildings along with museums and photo galleries. A pretty half-kilometer walk on what is the most popular (and busiest) street in Oaxaca.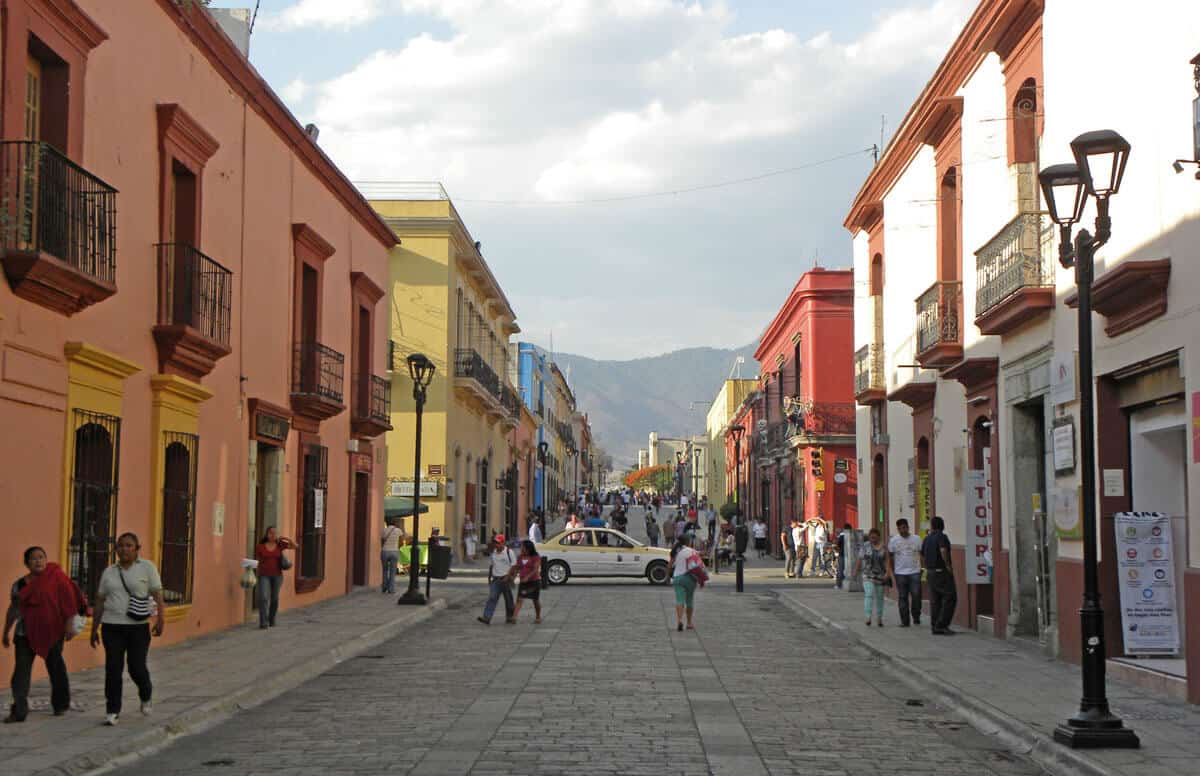 Nearby sites/activities: Oaxaca is small and there are some interesting sites within a manageable distance of the city. The highlight of these (the one you can't miss if in Oaxaca) is the Archeological site of Monte Alban. In the opposite direction, about 30 minutes from Oaxaca, is Mitla, the second most important archeological site in the state. Many people visit Mitla as part of a bigger tour that includes a visit to the rug makers of Teotitlan del Valle and El Tule Tree (a huge, 2000 year old tree – the largest tree in Latin America). There are other highlights in the area: the Sunday market at Tlacolula (25 minutes away) and the ruins at Yagul and Dainzú (for those who haven't had their fill of ruins after seeing Monte Alban and Mitla). Further away (an hour and a half) a visit to Hierve el Agua is a favorite among many travelers – there you can see petrified waterfalls and bathe in pools of mineral-rich water (This tour will take you to these sites).
.
A few other things I enjoyed and recommend doing in Oaxaca: Climb up Cerro del Fortín to the Guelagetza auditorium for views over the city (photo at the top of this post). Will take about 20 minutes from downtown at a brisk pace. Good way to get some exercise.
.
---
---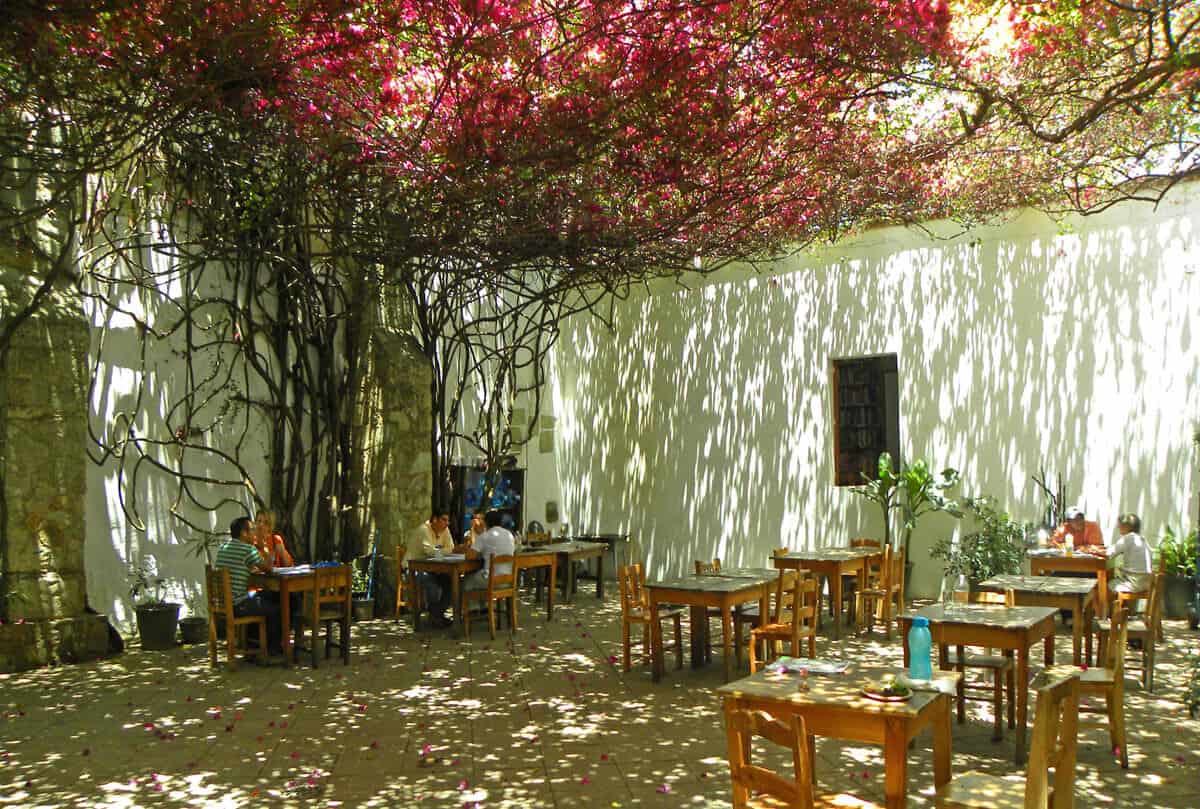 Museums: Museo Textil de Oaxaca – Interesting and provocative, not the traditional textile museum I expected. Free (Always a good idea to leave a donation though). Centro Fotografico. Also Free. They had an interesting exhibit on Oaxacan women which was well done. Won't blow your socks but very pleasant interlude on a hot day. Another very pretty building. Oaxaca Graphic Arts Institute (right next to Santo Domingo church). A fantastic library on art, can spend hours here reading in the pretty courtyard.
We enjoyed all the above during our stay in Oaxaca.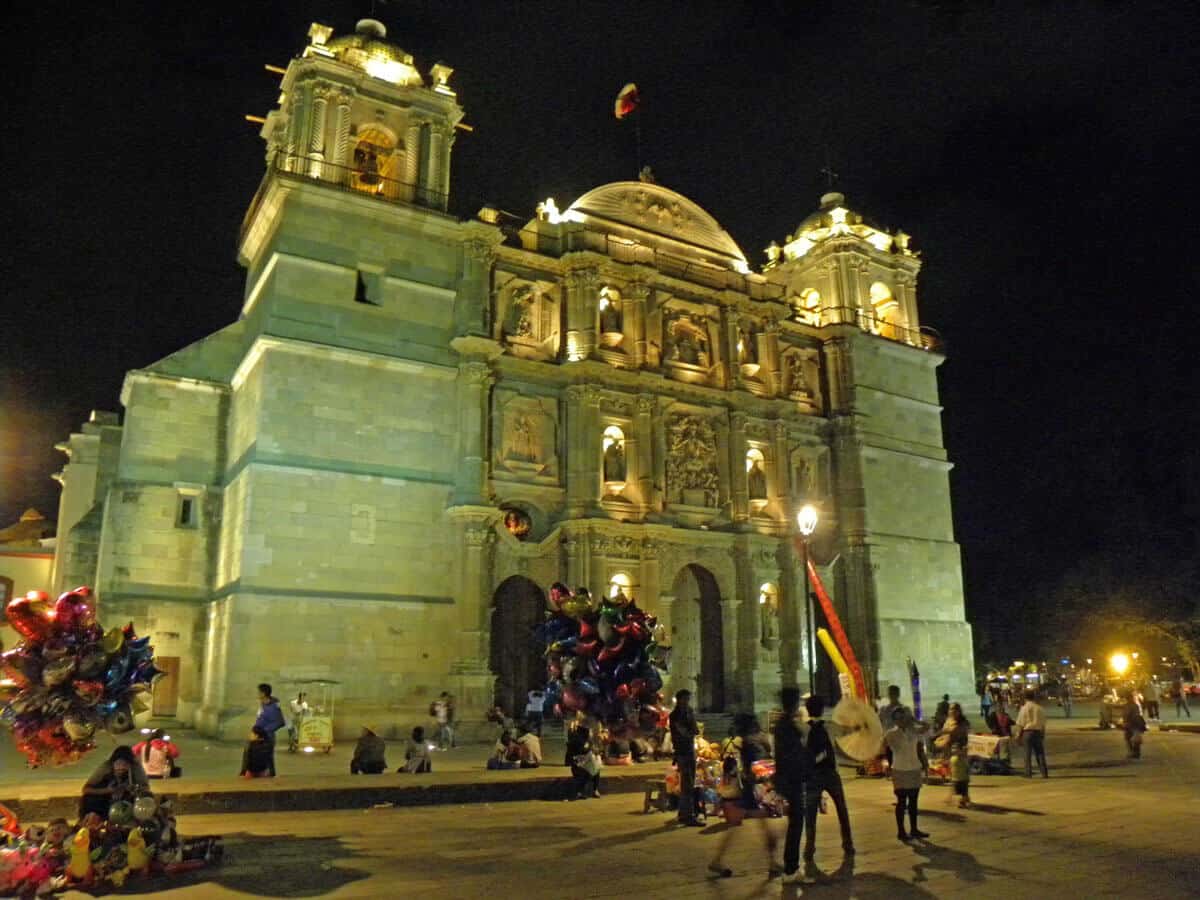 .
---
---
What I didn't like in Oaxaca
I have issues with the poverty in Oaxaca. Our first night, walking past Palacio de Gobierno on the Zocalo, we saw about a hundred people sleeping on large pieces of cardboard. And despite the festive air of the main square, the music and crowds don't cover the desperate looks of indigenous people and kids begging, selling junk (that few people would buy), or offering services (everything from shoe shines to sex). The shiny veneer of trendy bars and cafes, fancy restaurants, and well-dressed locals and tourists only barely camouflage the poverty of Oaxaca (one of Mexico's poorest states).
Poverty won't stop us from going anywhere. I've lived in Africa and travelled through much of the Caribbean and some of South America. And the poverty in Oaxaca doesn't compare to the poverty I've seen in Colombia, Brazil, or the Dominican Republic. But there is always something disturbing about places with large disparities in income which gets to me.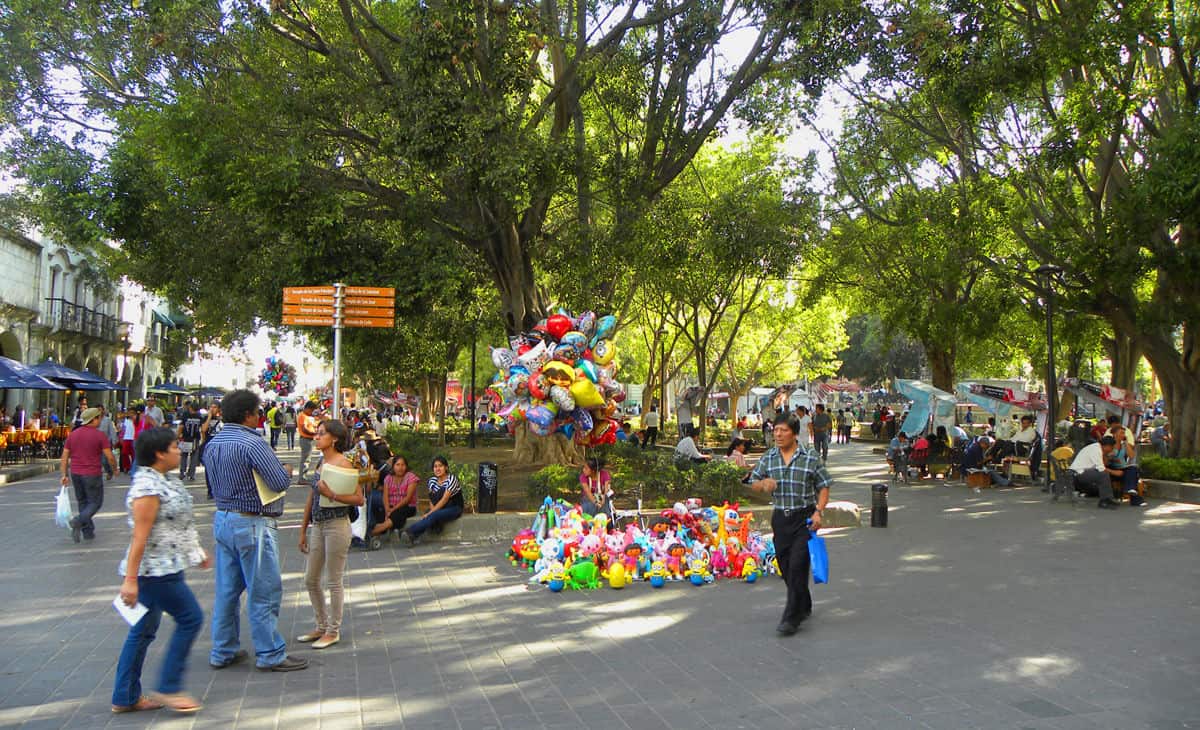 ---
---
It wasn't just the zocalo. Walk the alcala and you'll always have someone beg for money or try to sell you something. Even on small side streets you'll encounter an indigenous woman sitting on the ground, a couple of kids in her arms, a hand sticking out as she pleads for money. Right behind her they'll be a nice restaurant or a fancy boutique store selling jewelry at inflated prices.
I know some of the comments I'll get to the above. Travellers always get nasty comments whenever they have the gall to "complain" about poverty or begging. Let me make it clear that the begging we encountered in Oaxaca was not aggressive and that most of it came from women with children – not the aggressive youths I've encountered in other places. But as a traveller it always affects you. Some get angry and will wave away the beggars or just ignore them. Others feel a sense of shame and guilt and will give the beggars some change and a smile, knowing full well that their contribution will do diddly squat and will in fact just encourage begging. Either way, you come out of it liking the place a bit less, blaming either the beggars or the society that makes these people beg on the street in the first place.
And that's why Oaxaca lost a bit of its shine with me.
*Note: I've had some people tell me that there must have been a protest and that the people sleeping in the square must have been protesters. Maybe, but we were there 5 days and never saw any protests going on. Although I correct my posts if proven wrong (and we're going back to Oaxaca in 2023 so I'll have another chance to see what's going on), I write my posts based on what I see, not what others tell me.
---
---
Would I come back to Oaxaca? Yes. There is so much culture; great food, history, and art. We just scratched the surface of all there is to offer, not just in the city itself but in the surrounding state. I was here visiting my mom, who lives in Mexico. Anyone who's read my other posts on Mexico knows that I'm a big fan of Mexico. I'm incredibly impressed with it as a travel destination, Oaxaca included. Would I ever consider settling in Oaxaca as an expat? No. For the reasons I've cited in the above paragraphs. My mom, who's lived in Mexico almost 10 years, wouldn't either.
Practical Information
– Accommodation. We stayed at Parador del Dominico which was excellent and well situated. Recommended.
– Organized Tours. Take a half day Tour of Oaxaca. If you have time, take this tour to see cultural and geographical highlights outside the city. The highlight of all attractions in Oaxaca (the one you can't miss) is the Archeological site of Monte Alban.
– Flights. Oaxaca has flights to various parts of Mexico (Mexico City, Guadalajara, Huatulco, Queretaro…) as well as a few flights to the US (Houston, Dallas/Fort Worth).
Have you been to Oaxaca? What did you think of it and what were your highlights? Bigger question: as a traveller, how do you deal with the whole poverty/begging thing?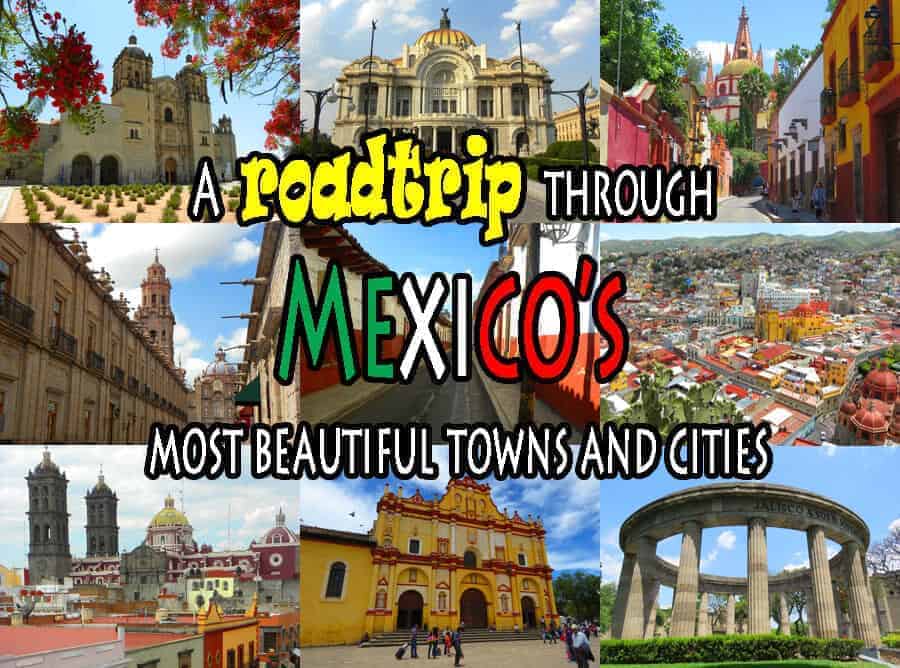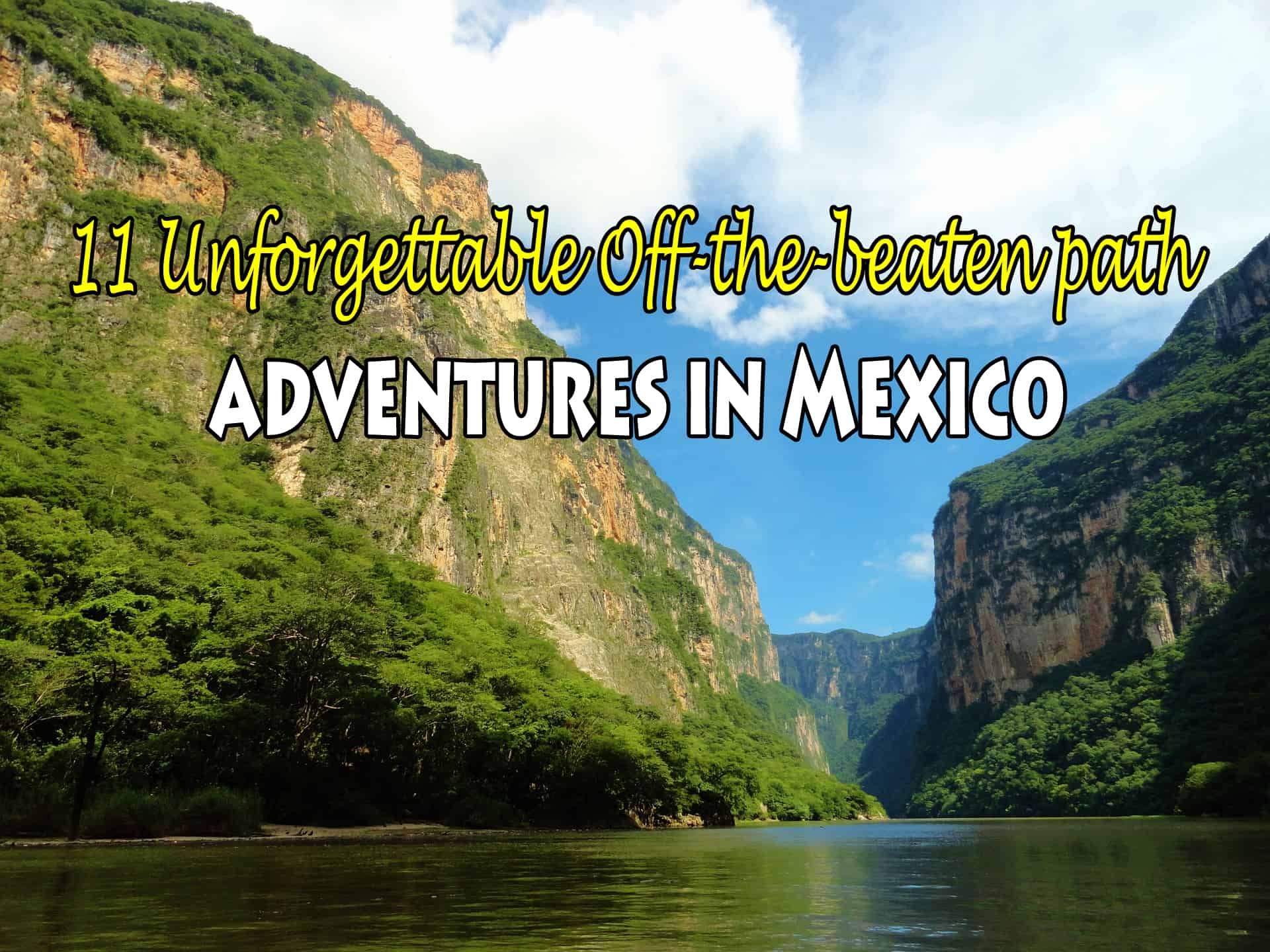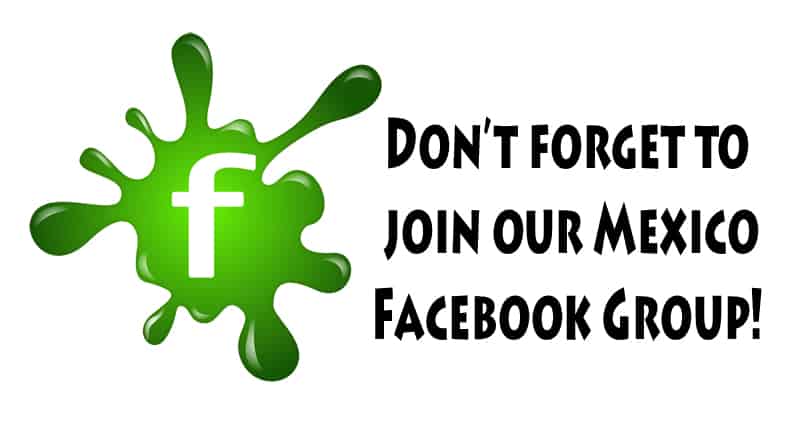 Ps. If you find our blog helpful, please consider using our links to book your flights, hotels, tours, and car rentals. Have a look at our Travel Resources page.