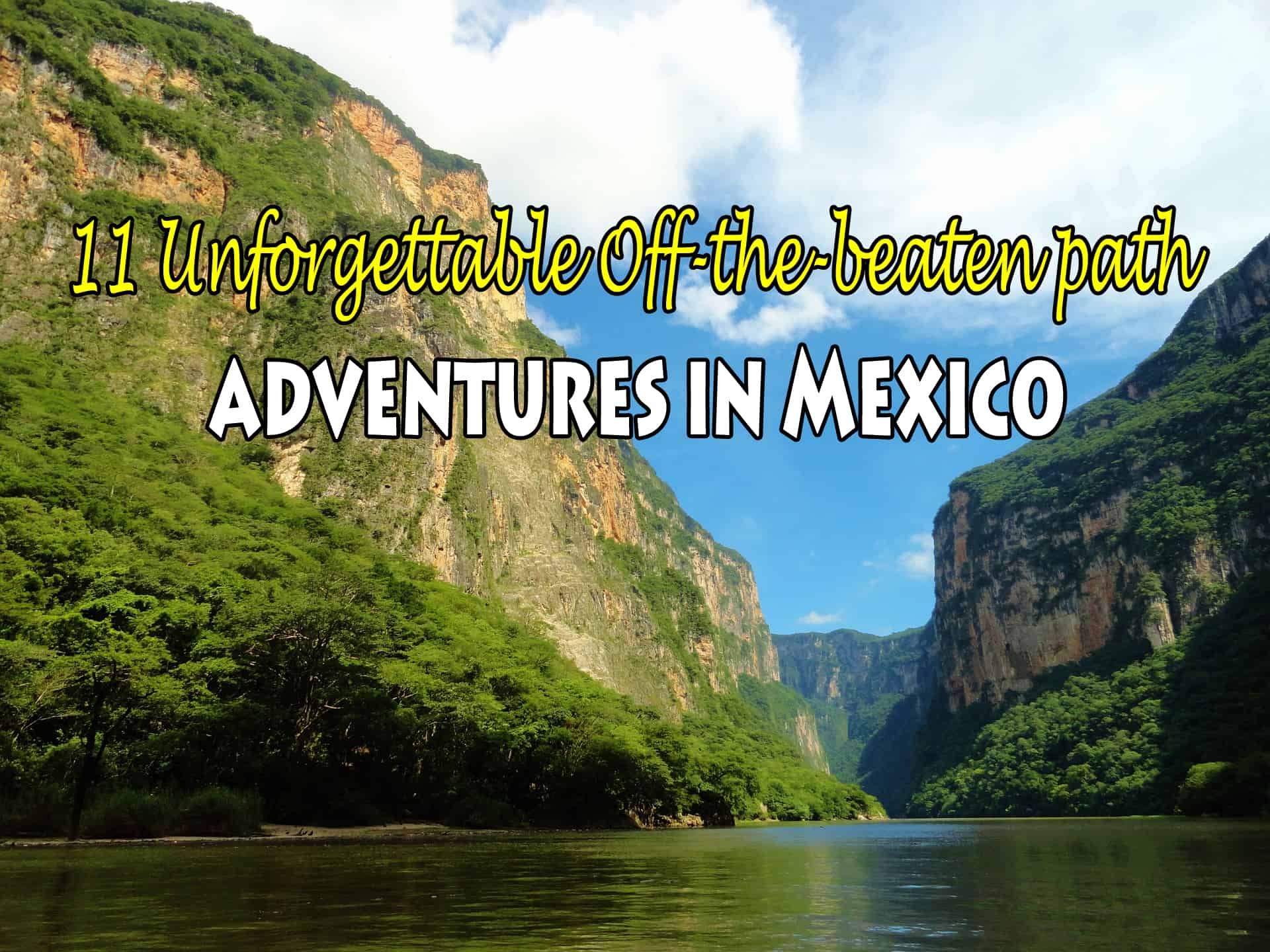 Off-the-beaten path adventures in Mexico.
In a few months I'll be back in Mexico and this time around I'm looking to have some off-the-beaten path adventures in some of the lesser-known regions of the country.
I contacted Alex at Vibe Adventures. They specialize in authentic and unique experiences (not just in Mexico but also Guatemala, El Salvador and Belize).
I asked Alex "if you could recommend 10 unforgettable and unique travel experiences in Mexico what would they be?"
A few of the places he recommended I've already visited. But he also included some places I didn't know existed.
Note: this list included 10 adventures recommended by Alex. I've added an 11th adventure, the most incredible I've had to date in Mexico.
1. Huasteca Potosina (State of San Luis Potosi)
This region of waterfalls, canyons, natural pools and cenotes lies in the southwest corner of the state of San Luis Potosi.
Highlights include the Tamul waterfall (the highest waterfall in the region at 105 meters) which you access by rowing a wooden boat along a turquoise-coloured river. Close by is the Cueva de Agua, a large cenote where you can swim in the clear waters. Not far away, the Tamasopo waterfalls may remind you of Croatia's famous Plitvice National Park with its many falls, rivers and trails. You can bathe in the (again) turquoise waters, see underwater caves and hike the trails. You'll also see Puente de Dios, a large pool fed by waterfalls.
Huasteca Potosina is one of Mexico's natural highlights and is still relatively unknown.
This area of San Luis Potosi state has a few more highlights: the Pueblo Magico town of Xilitla (famous for the surrealist garden of Edward James) and the nearby Sotano De Las Huahuas – a large open-air pit cave that is home to a number of birds including swifts and parakeets.
Independent travellers with a car usually base themselves in the town of Ciudad Valles to explore this region. But because the area is spread out, many take a multi-day tour that include all the highlights of this part of the state of San Luis Potosi.
Tours: Vibe Adventures has a long multi-day tours from Mexico City that include Huasteca Potosina here and here. If looking for day tours, the best place to contract those is in Ciudad Valles (Huasteca Potosina Tours is recommended if doing it this way).
---
---
2. Hiking the Volcanoes (State of Mexico)
Within easy reach of Mexico City are 3 volcanoes that are among the highest peaks in all of Mexico.
Nevado de Toluca (at 4680 m it is the 4th highest peak in Mexico) has incredible views of the region and has a set of lakes within its crater. Iztaccihuatl (at 5230 m) has snow-capped peaks and views facing the nearby Popocatepetl Volcano (an active volcano that usually emits smoke). La Malinche (at 4,461 m) is the 6th highest peak in Mexico and provides tons of spectacular views including vistas of all the other peaks mentioned above.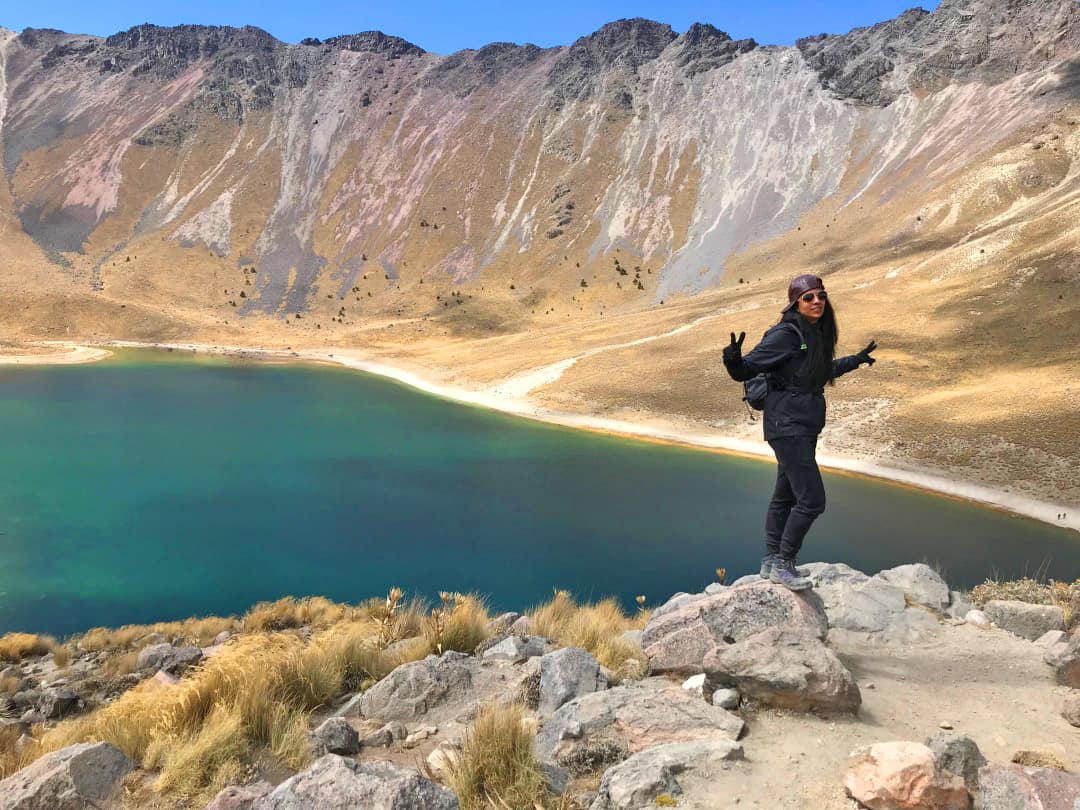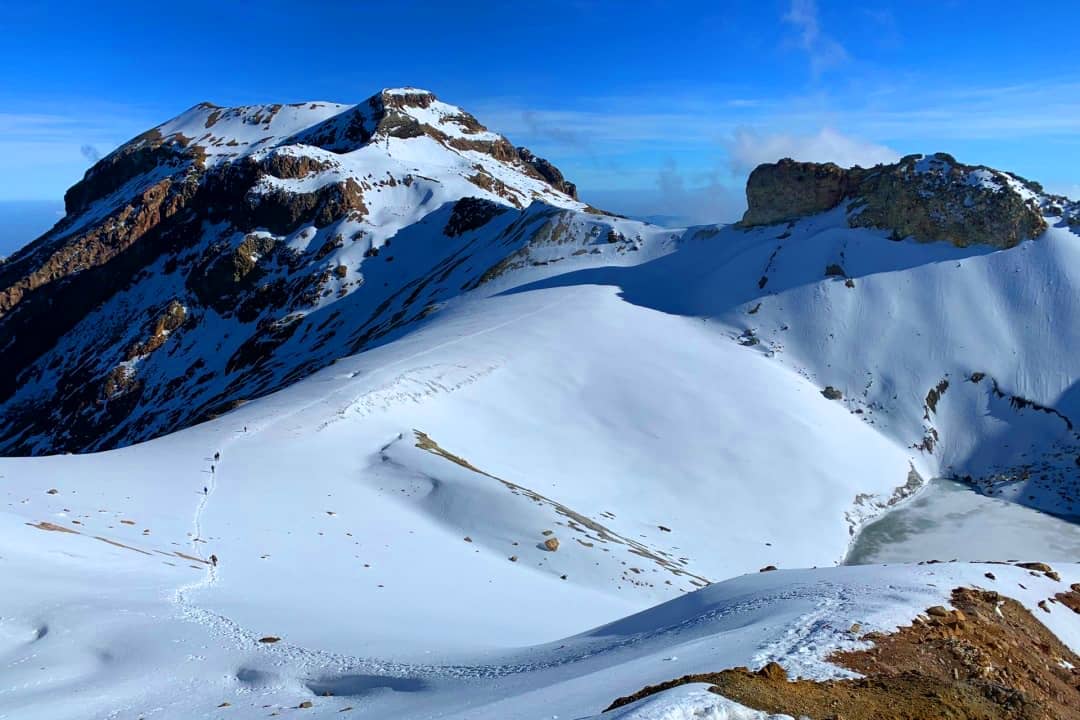 Tours: This tour includes hikes to all 3 volcanoes, this one to Nevado de Toluca and this one to Malinche.
---
---
3. Los Tuxtlas in the state of Veracruz
The Los Tuxtlas Biosphere Reserve lies in the south the state of Veracruz and is known for its virgin beaches, low volcanic hills, jungle forests and large lakes. Highlights include the Salto de Eyipantla, one of Mexico's most spectacular waterfalls (featured in Mel Gibson's movie "Apocalypto"), hiking in tropical forests to see monkeys and tropical birds, taking a boat tour on Lake Catemaco and seeing a rugged coastline featuring petrified lava flows.
Note: the Los Tuxtlas is a UNESCO Biosphere Reserve, home of some of the greatest diversity of plant and animal life in North America.
Tours: most day trips of Los Tuxtlas originate from Veracruz or Boca del Rio. Turiticket has a recommended tour to Los Tuxtlas.
---
---
4. Diving
Mexico features oceans, seas, lagoons and underwater caves. There is an incredible array of sea life where you can see sea life such as humpback whales, hammerhead sharks, manta rays, dolphins and great white sharks.
Some of the greatest diving destinations are on the west coast off Baja. It's where you've see the larger species. But if you head to the Yucatan you'll see variety and colour. Cozumel has a barrier reef with an incredible amount of tropical fish which you can see diving and/or snorkelling. The Riviera Maya has deep cenotes full of spectacular rock formations highlighted by blue-green sunlight. In the Sian Ka'an Bisphere Reserve adventurous divers can swim with saltwater crocodiles.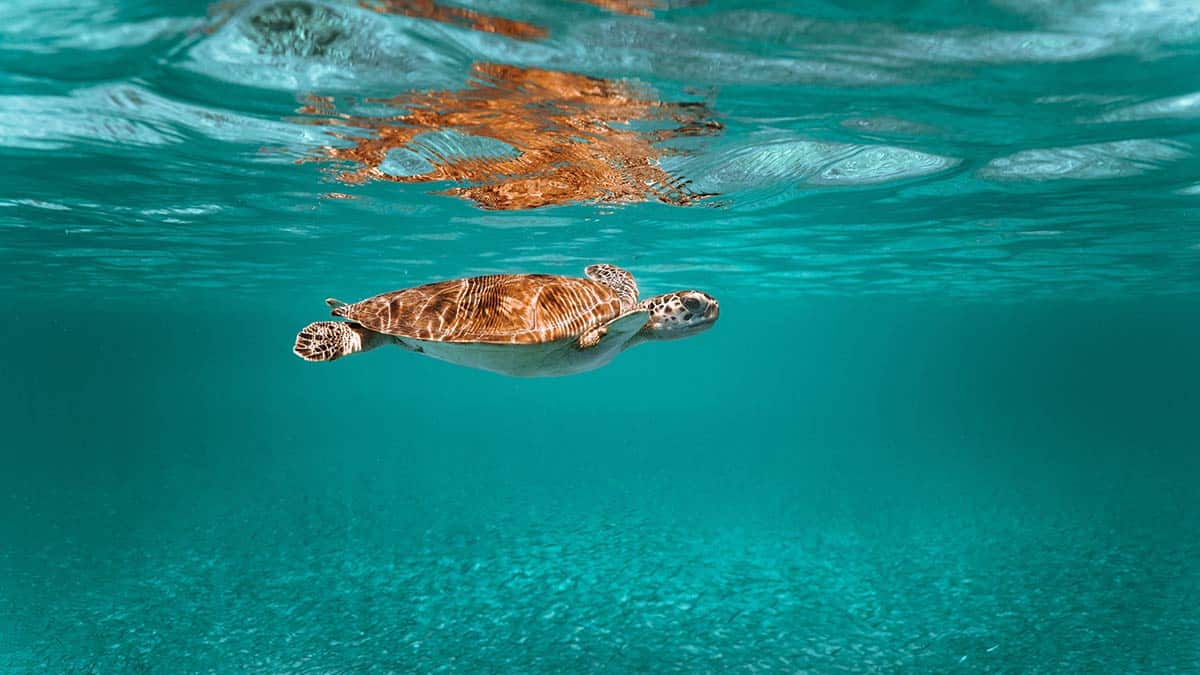 Mexico is one of the best places in the world for diving and the type of diving you do really depends on what interests you the most.
Tours: Vibe Adventures has a variety of diving tours including cenotes for beginners and diving with sea turtles on the Riviera Maya.
---
---
5. Chiapas
It's one of the most beautiful regions of Mexico, a region that is still at its infancy when it comes to tourism in Mexico.
Chiapas is home to a huge rainforest full of wildlife and natural wonders. The Sumidero Canyon is a deep canyon featuring a river with 1000 m vertical walls running alongside. It is spectacular. See the Mayan ruins at Palenque, one of Mexico's most important temples (and a Unesco world heritage site) and see the Pueblo Magico towns of San Cristobal de las Casas and Chiapa de Corzo.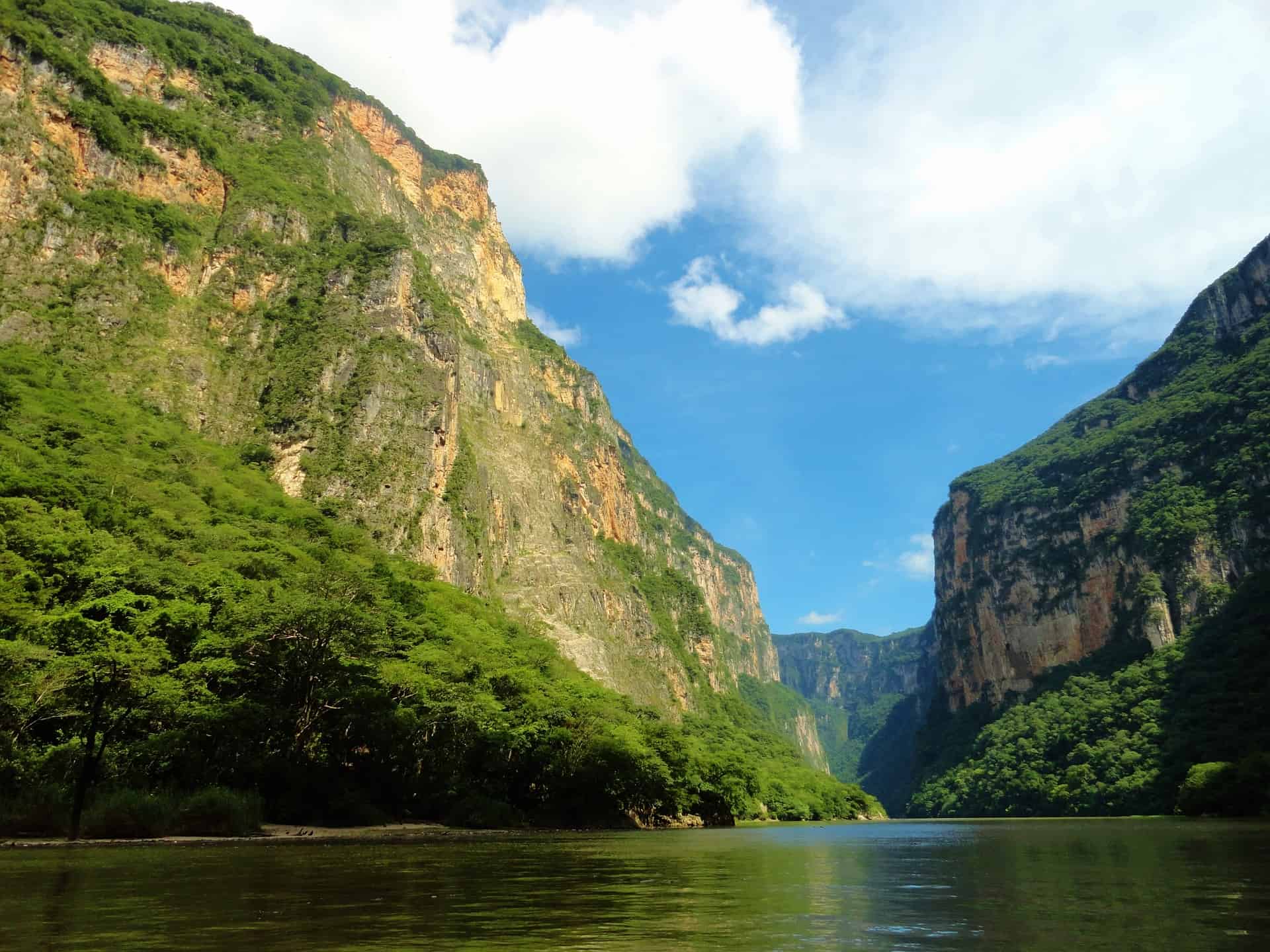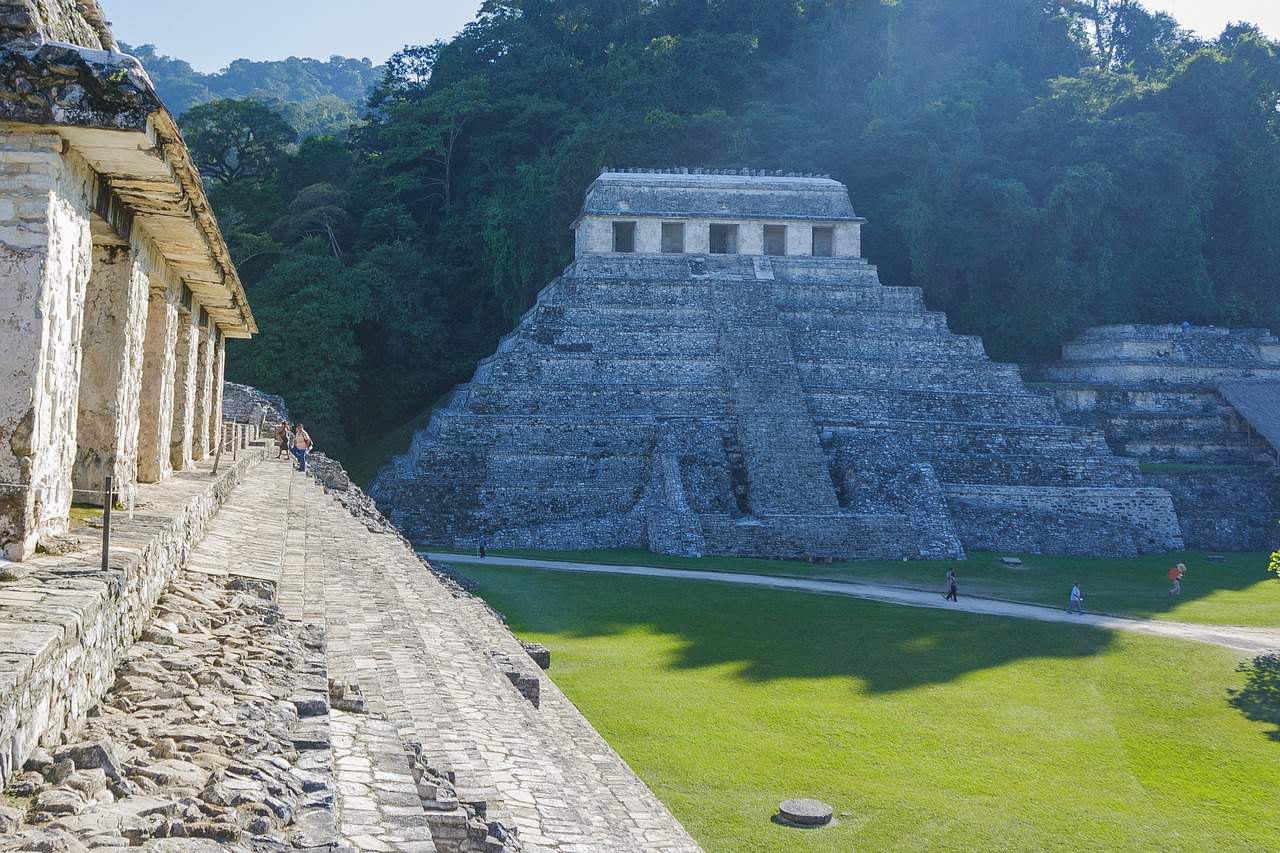 Tours: This 9-day tour covers many of Mexico's highlights including Chiapas. This 10-day tour is Chiapas-intensive, you'll see everything there is to see in this state.
---
---
6. Michoacán
Michoacán is a region that is little-known among both foreign and national tourists.
Patzcuaro is one of Mexico's most attractive and interesting Pueblo Magicos and is situated next to Lake Patzcuaro. One of the most popular attractions on the lake is Isla de Janitzo, an island featuring a 40 m high statue of José María Morelos (a priest who led the Mexican war of Independence movement in 1811). The natives in this region are Purépecha, an indigenous people known for their unique cuisine and artisanal skills. To this day, there are towns around Lake Patzcuaro that specialize in different skills (mask making, copper work, basket weaving, pottery…) that you can visit. The town of Tzintzuntzan has Mesoamerican pyramids, old churches and a fantastic Franciscan convent dating from the 16th century. Morelia is the state capital, a UNESCO city with some gorgeous colonial-era architecture. Near Uruapan (Michoacán's 2nd largest city and the "avocado capital" of Mexico) is Paricutín volcano, one of the world's youngest volcanoes (it was formed starting in 1943 and took 9 years to develop to its present form). You can hike up and look into the crater. Finally, Michoacán also has beaches – Maruata Beach is like much of Michoacán: beautiful, wild and mostly undiscovered.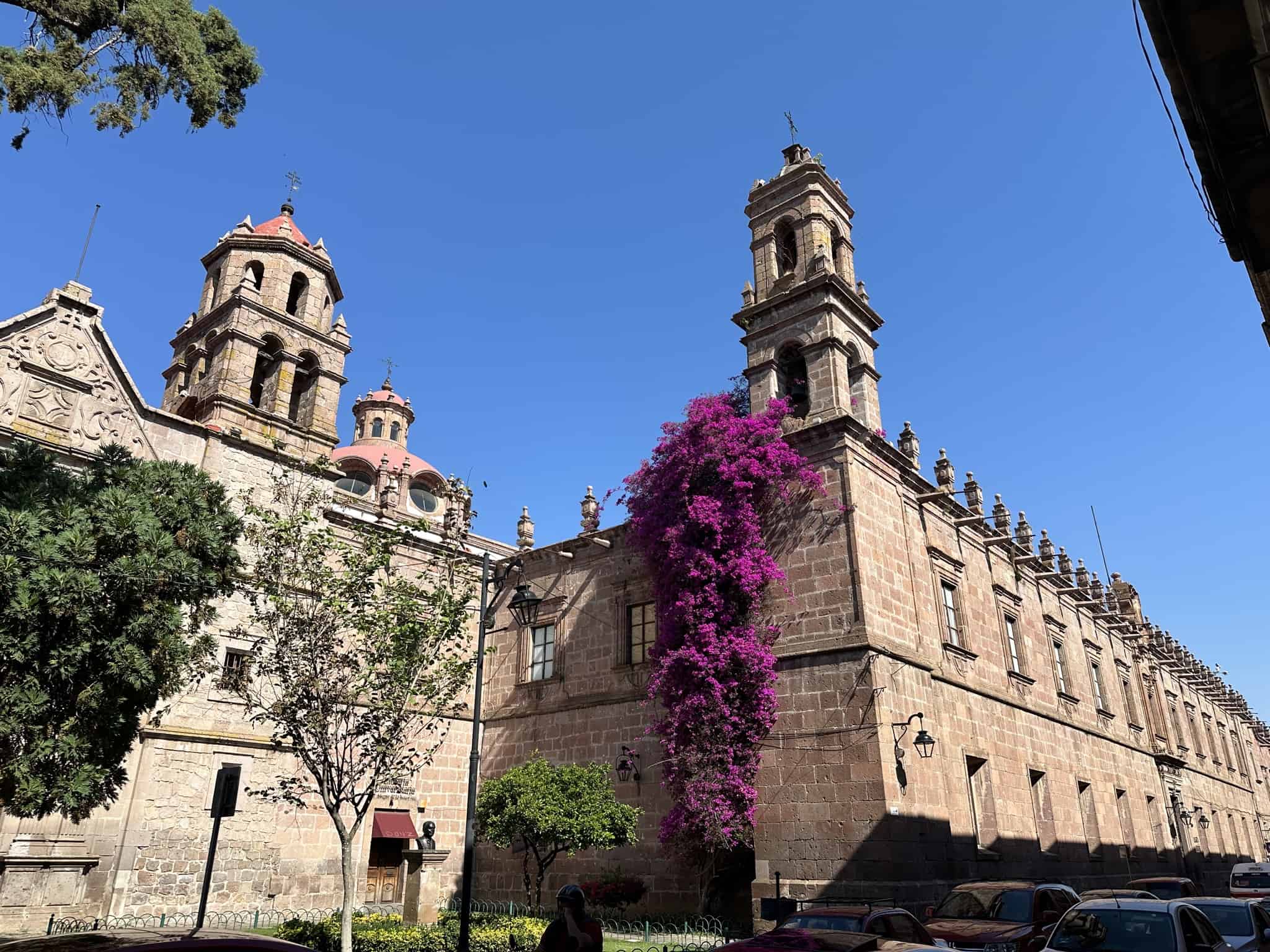 Tours: Vibe Adventures has a 9-day tour (starting in Mexico City) focusing on Michoacán.
---
---
7. The Oaxaca coast
The Oaxaca coast is known for its rugged coastline and natural beauty. It's lush, the beaches are beautiful and this coast (the Costa Chica) is a surfer's paradise. You'll also see wildlife: iguanas, turtles, maybe even whales.
There are many beach towns catering to everyone from young, laid-back hippies (Lagunas de Chacahua), to a party/surf scene (Puerto Escondido), to a higher-end, more family-orientated setting (Hualtulco). Mazunte (a Pueblo Magico) has beautiful beaches, hiking trails and yoga and meditation retreats. Go hiking/swimming/snorkling in Huatulco National Park, go among the inland villages for hikes and a coffee tour (Oaxacan coffee is among the best in the world).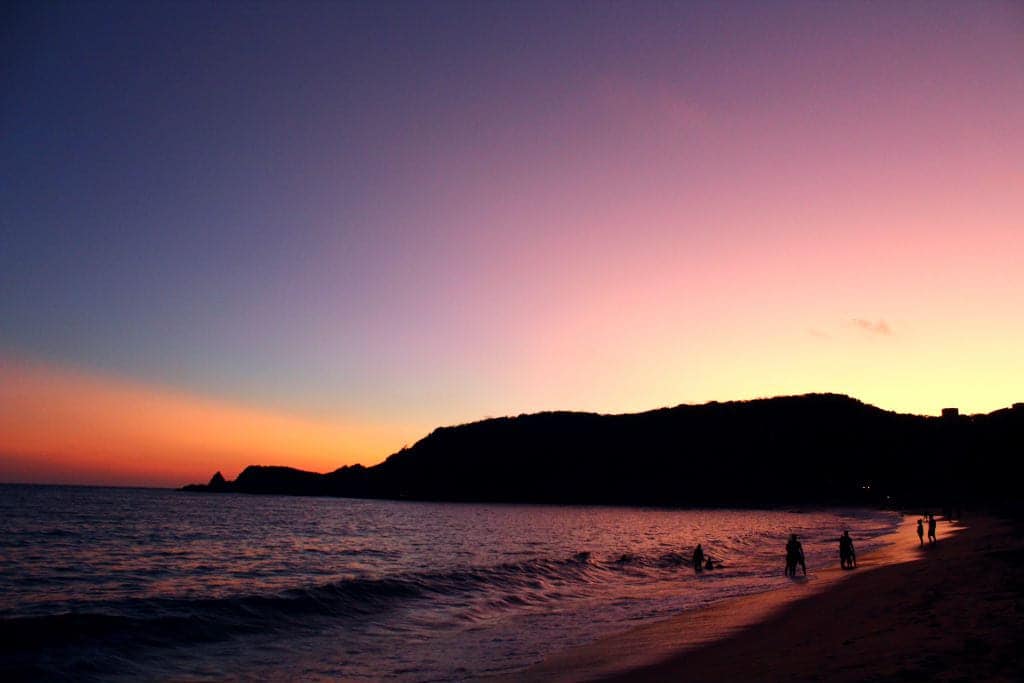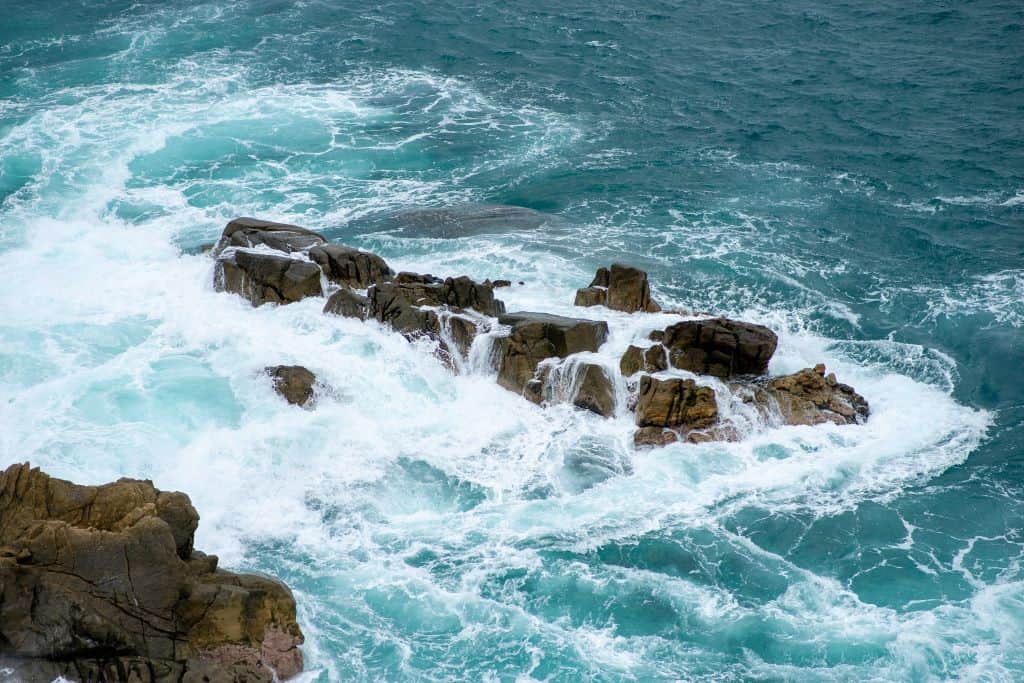 Tours: This 8-day tour covers Oaxaca state in detail (including Oaxaca coast, the city of Oaxaca and Monte Alban).
---
---
8. The Yucatan
It's maybe not "off-the-beaten path", but the Yucatan has to be included on any list that includes Mexico's Top 10 (it also many places that visitors don't get to).
Some highlights include Cenotes: thousands of them, they are the doorway to Mexico's underworld (read the article I've linked to understand about cenotes). Many people come to Mexico solely to swim in one (Ik kil, near Valladolid, is one of the most beautiful). Mayan Archaeological sites: Chichen Itza is a Unesco site, the most famous and best restored of the Yucatán Maya sites and one of the 7 wonders of the world. But there is also Uxmal (which gets less tourists and is also a Unesco site). Do the "Puuc Route" if you're interested in Mayan culture and sites (it includes Uxmal and 4 other archaeological sites as well as 2 caves significant for their cave paintings). Beaches: some of the best in Mexico with white sand and beautiful clear water. Great to swim, snorkel, scuba dive or do sea kayaking, parasailing, ATV riding, etc. Nature: the Celestun Biosphere reserve where you can see pink flamingos, Akumal beach where you can swim with sea turtles, Holbox where you can snorkel next to whale sharks.
You can spend a whole trip visiting the Yucatan, there's so much to see.
Tours: a 9-day tour covering the highlights of the Yucatan
---
---
9. The Sierra Norte de Puebla
This mountain range is in the north of Puebla state and features lush forests, canyons, rivers, high waterfalls, coffee, mist between valleys and some of Mexico's best Pueblos Magicos. The altitude varies between 2500 – 3000 meters and temperatures between 20-25 C (68 F to 77F). It is a stupendously beautiful region perfect for nature lovers and hikers.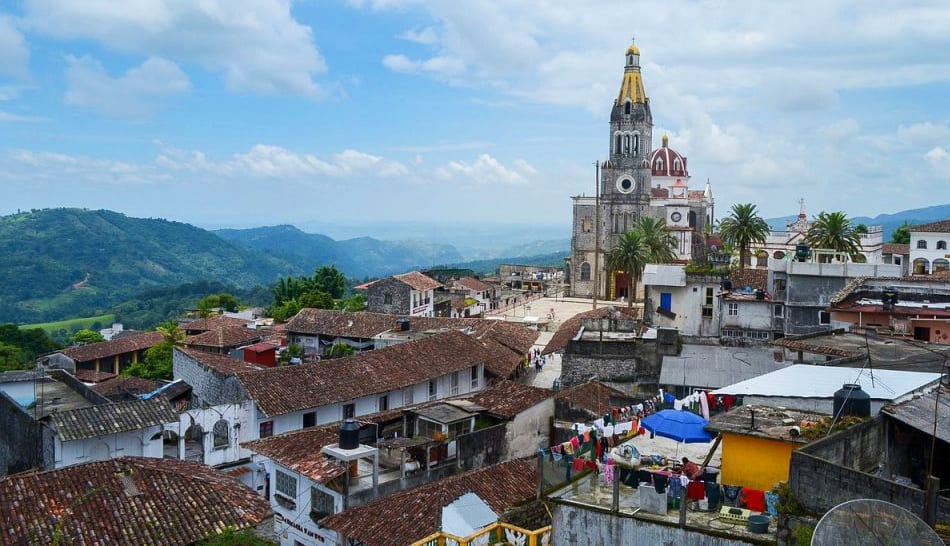 Tied with Mexico State, Puebla state has the most Pueblo Magicos in Mexico with 10. In the Sierra Norte are 3 great Pueblo Magicos: Zacatlán is the best known and accessible, Cuetzalan and Pahuatlan are much more remote and harder to get to – which make them that much more special.
---
---
10. Morelos State
This small state happens to be in a region surrounded by volcanoes and natural reserves, creating a unique climatic zone defined by rivers, springs and lush vegetation. Its capital, Cuernavaca, has been nicknamed "the city of eternal spring". Morelos never gets too cold or too hot – that, along with its proximity to Mexico City, makes the state a popular weekend getaway for Mexico City residents.
Highlights? The Pueblo Magico town of Tepoztlan, a charming town in the shadows of sheer limestone hills which make for great hiking (in the hill above town is El Tepozteco, an Aztec pyramid). The Jardines de México – one of the largest botanical gardens in the world – are world class, featuring flowers from all around the world laid out in various garden setting. Unique is Las Estacas Natural Park, a river of crystal-clear waters fed by underwater springs. People come here to cool down, swim and even dive in the cool waters while enjoying the surrounding nature.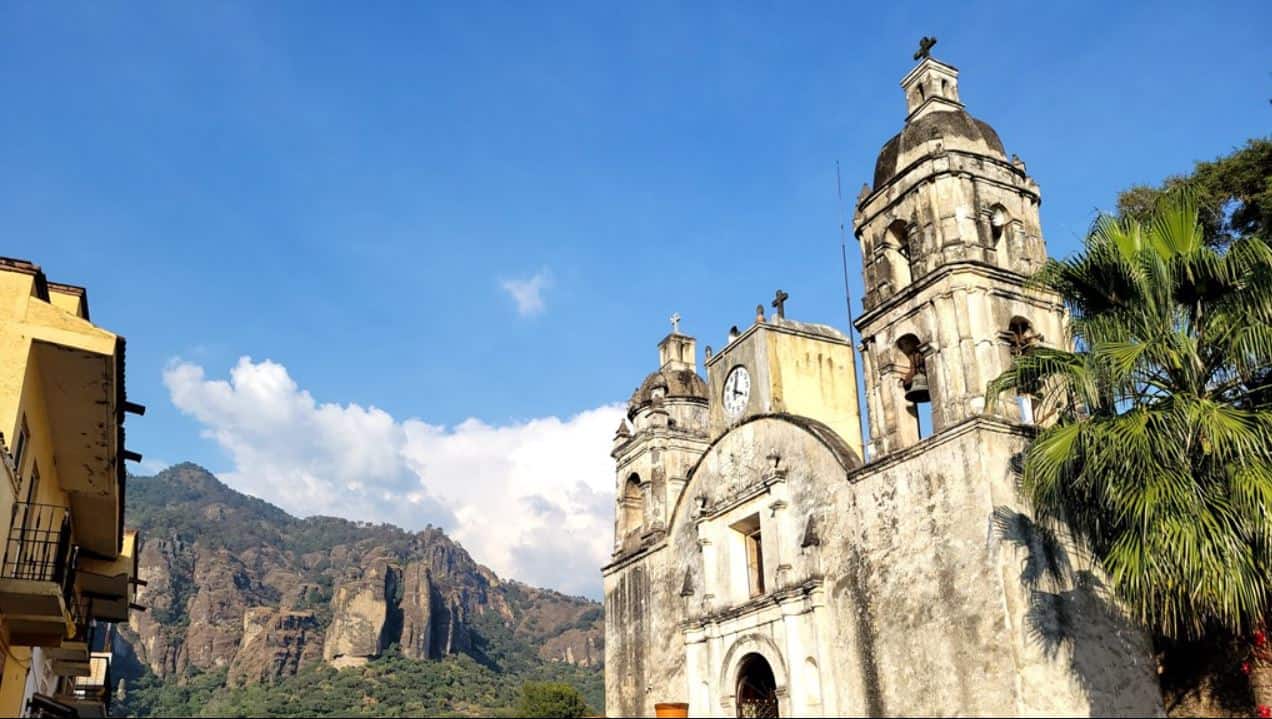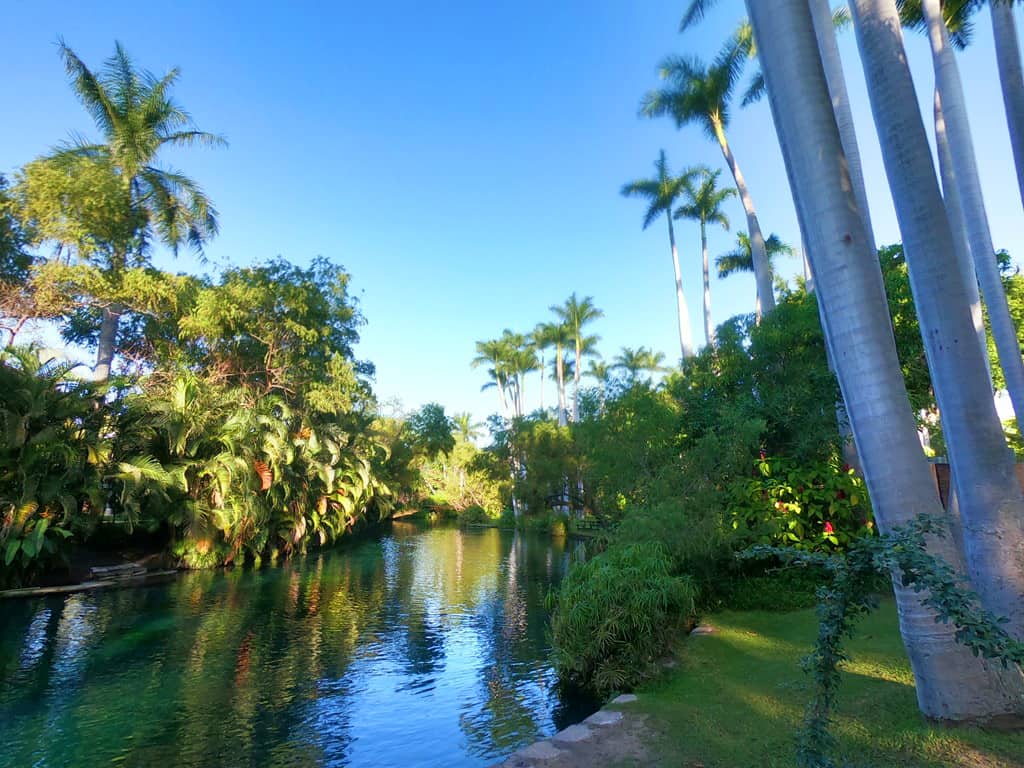 ---
---
11. Taking "El Chepe" through Copper Canyon
I'm adding this to Alex's list. It's the greatest adventure I've had to date in Mexico.
It's one of the world's famous train routes, following the rails from Chihuahua in Northern Mexico to Los Mochis on the west coast. The route covers 673 km (418 miles), much of it built on the side of river canyons and through mountains (there are 37 bridges and 86 tunnels along the route).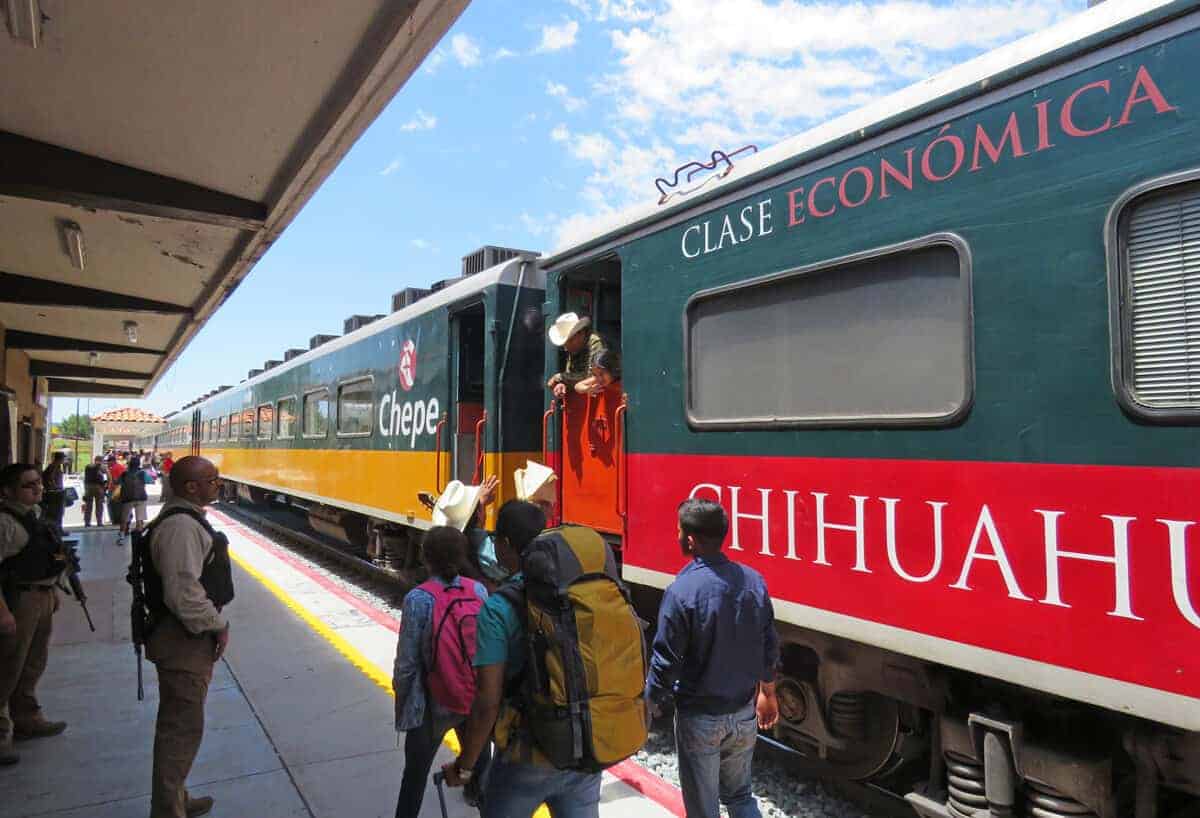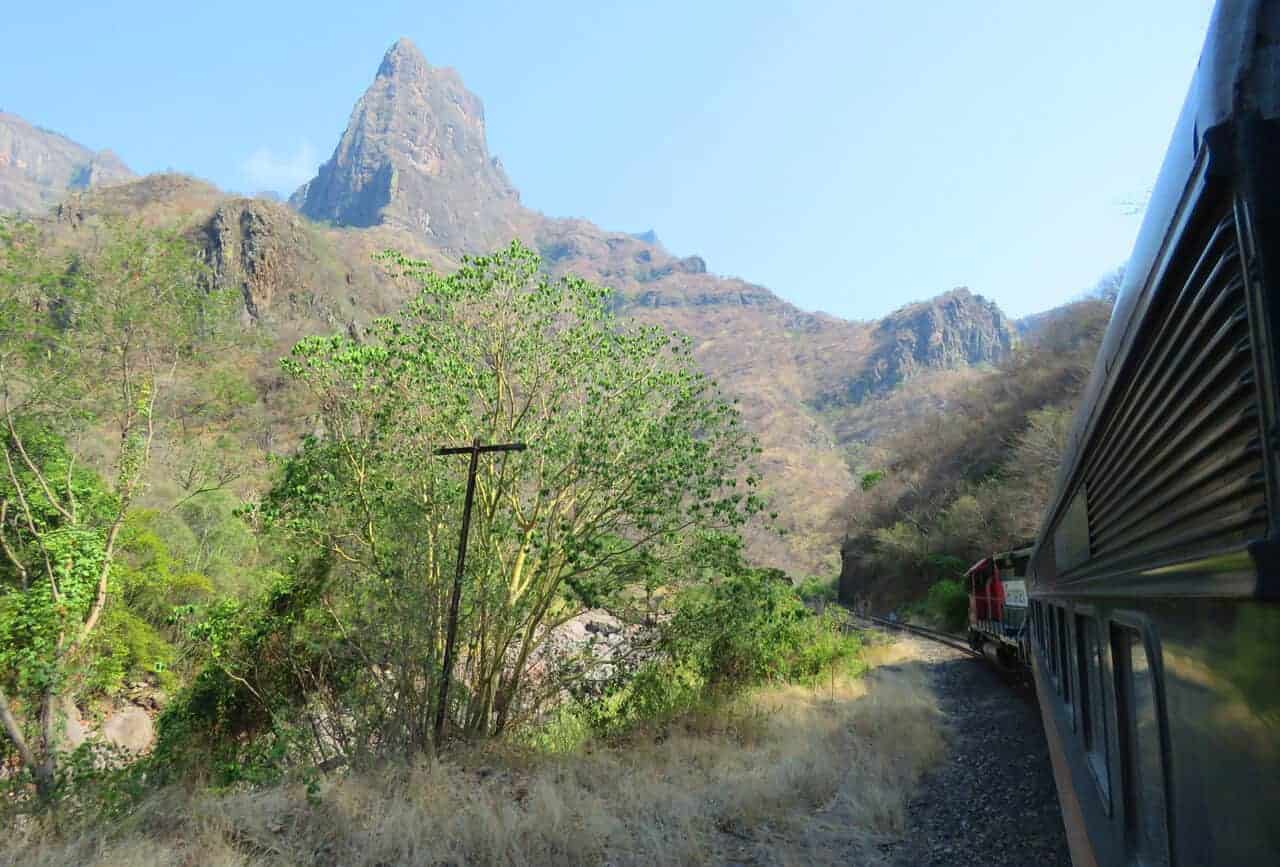 The highlight along the route is Copper Canyon and the best place to see it is at a train stop called Divisadero. There, the view looks out at a canyon that is 1,879 m deep (6,200 feet) and 4 km (2.5 miles) wide. It is more massive than the Grand Canyon and looking across it is something you'll remember the rest of your life.
Besides the Copper Canyon, El Chepe traverses through almost half of northern Mexico and crosses multiple geographic zones – from desert, to semi-arid, to pine forests, through incredible mountain ranges and then finishing through green flat fields and palm trees. An incredible journey.
I've written more on El Chepe here.
What's your most incredible Mexican adventure?