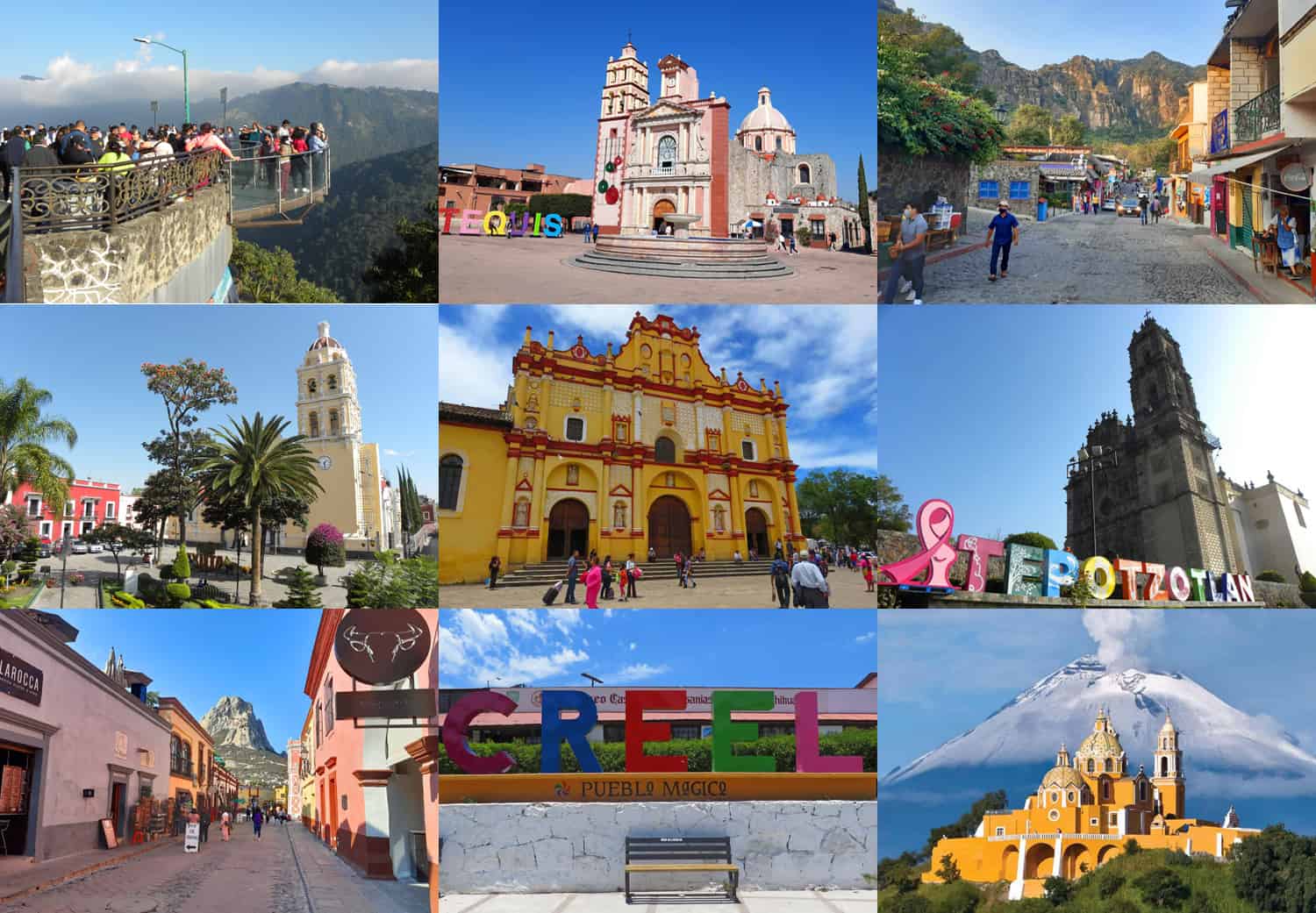 The Best Pueblos Magicos in Mexico
Updated August 15, 2023
As of right now, there are 177 Pueblos Magicos in Mexico (45 have been added in 2023). They're all special, but which are the absolute best Pueblos Magicos to visit in Mexico?
I haven't been to every Pueblo Magico (13 to date…) so I posted the question on some large Mexican Facebook pages.
I got a lot of responses.
In this post I tell you:
The Pueblo Magicos that people chose as their top picks for "Best Pueblos Magicos"
My top picks as "Best Pueblo Magicos"
I've created a map listing all the Pueblos Magicos by state which I hope helps people planning their visits. You'll see that at the bottom of this post.
---
What is a Pueblo Mágico?
The Pueblo Mágico (Magical Town) designation is awarded by Mexico's Tourism department to communities that have maintained their original architecture, traditions, history and culture. They are towns whose historical importance has been fundamental for the development of history and that enhance the national identity in each of its spots. These places have a special magic that connects the visitor with their roots and traditions.
---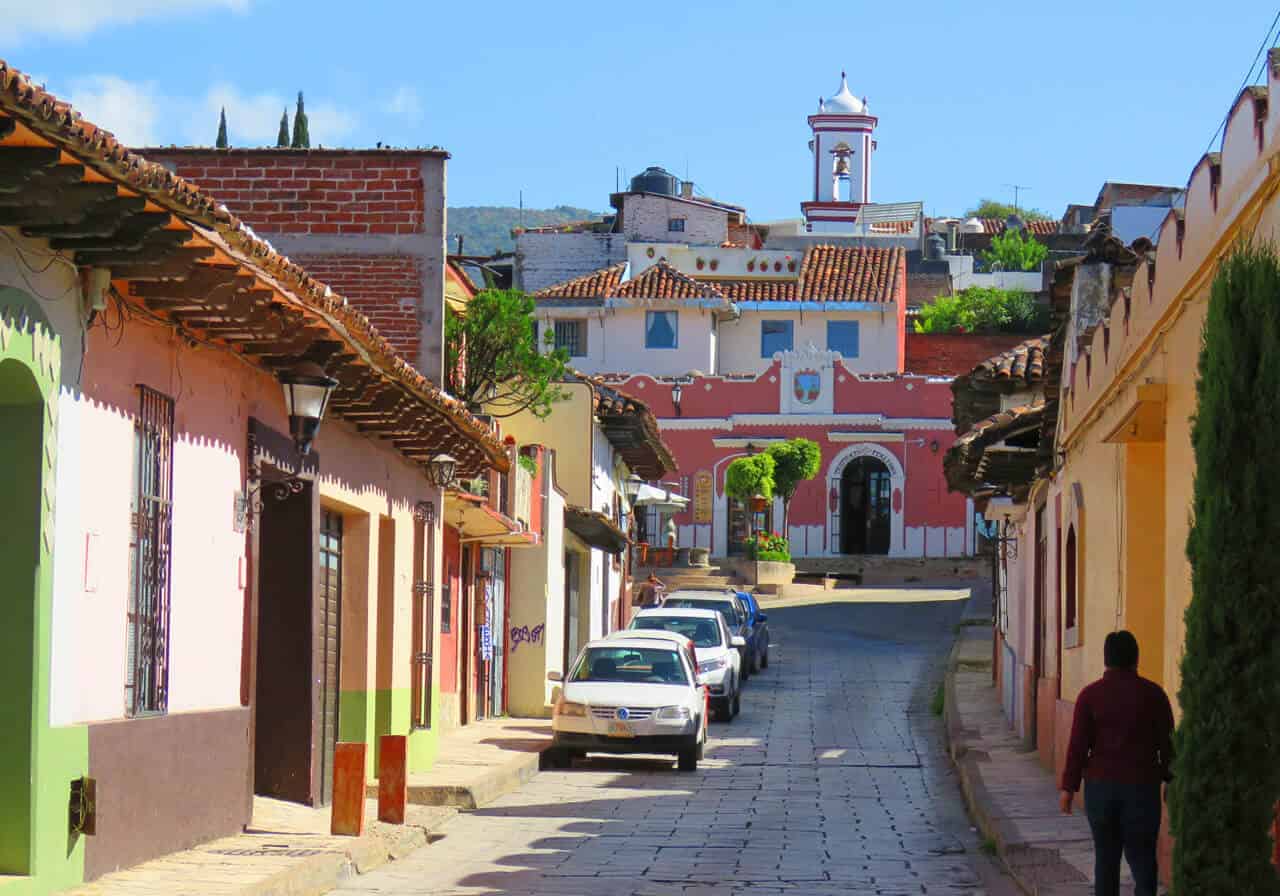 Combined I received over 250 comments on the various pages and 142 total votes. Of those 142 votes, people recommended 53 different towns as their top Pueblos Magicos (which just shows how many different Pueblos Magicos are special in some way).
The Best Pueblos Magicos in Mexico (according to my Facebook poll)
Pátzcuaro (Michoacán) with 12 votes as the Top Pueblo Magico
Taxco (Guerrero) with 9 votes
Tepoztlán (Morelos) with 8 votes
(4 way tie) with 5 votes
Tlaquepaque (Jalisco)
Atlixco (Puebla)
Bernal (Querétaro)
San Cristobal de las Casas (Chiapas)
(2 way tie) with 4 votes


Comala

(Colima)
Mazamitla (Jalisco)
(7 way tie) with 3 votes


Mineral de Pozos

(Guanajuato)
Álamos (Sonora)
Sayulita (Nayarit)
Zacatlán (Puebla)
Orizaba (Veracruz)
Tequila (Jalisco)
Malinalco (Estado de México)
After the above there were another 37 towns with 1 or 2 votes as "the best Pueblos Magicos"
I don't necessarily agree with the order above however. Below I cover my favorite Pueblo Magicos.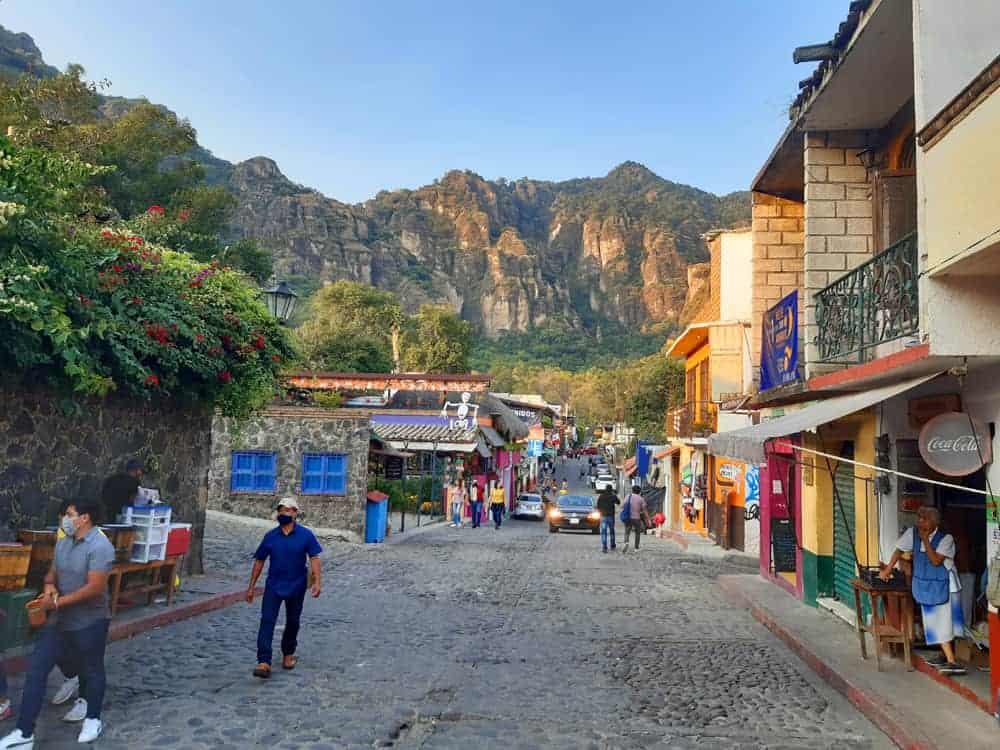 ---
---
My Favorite Pueblos Magicos
I've visited 13 Pueblo Magicos and I'm lucky to have visited 6 of the top 7 towns listed above. Here is how I would rate the Pueblos Magicos I've seen.
1. San Cristobal de las Casas – a beautiful, large Pueblo Magico with lots to see and surrounded by lush green hills. Colorful streets, stunning churches and a great artisans market. It gets my vote as the best Pueblo Magico. More: The Pueblo Magico town of San Cristobal de las Casas (Mexico).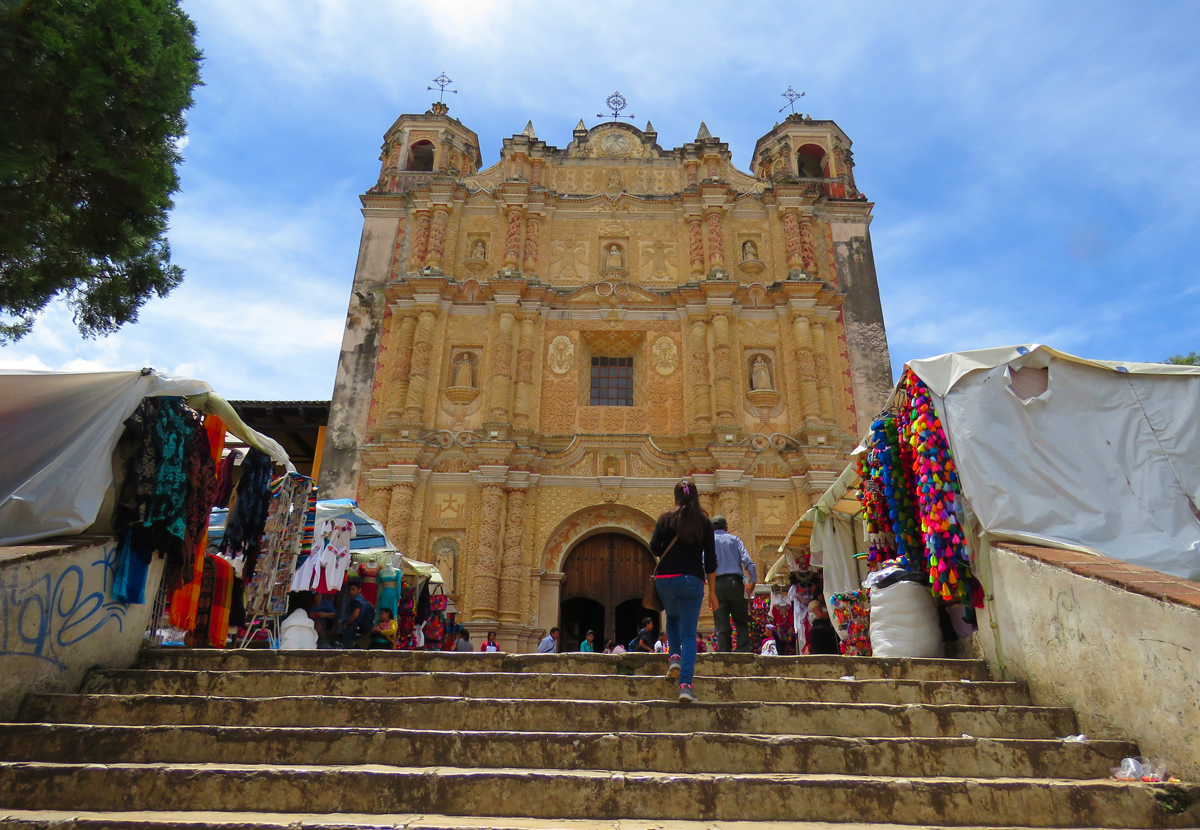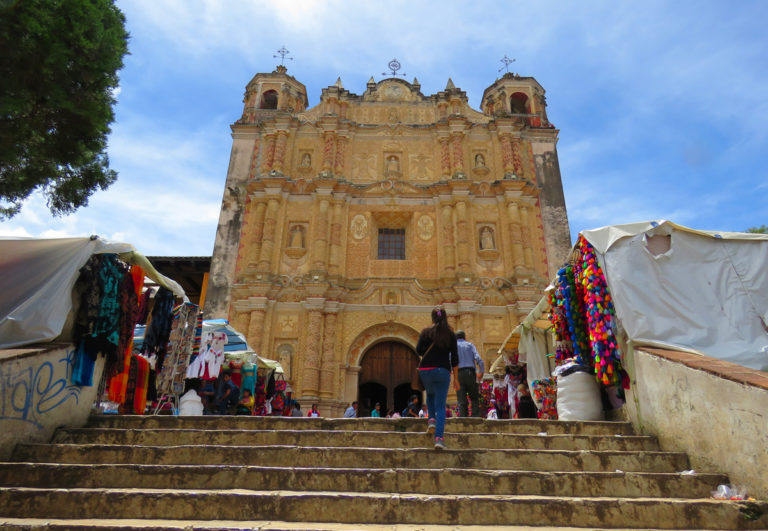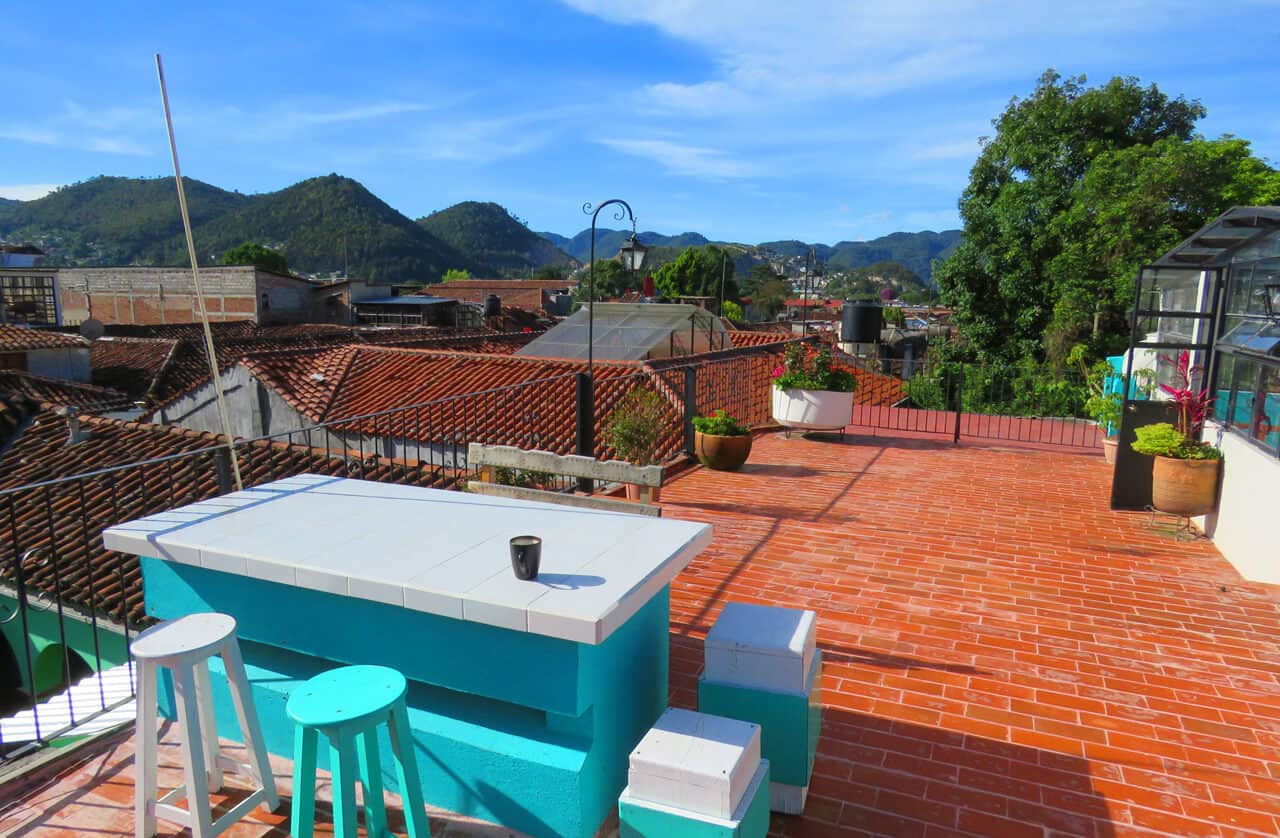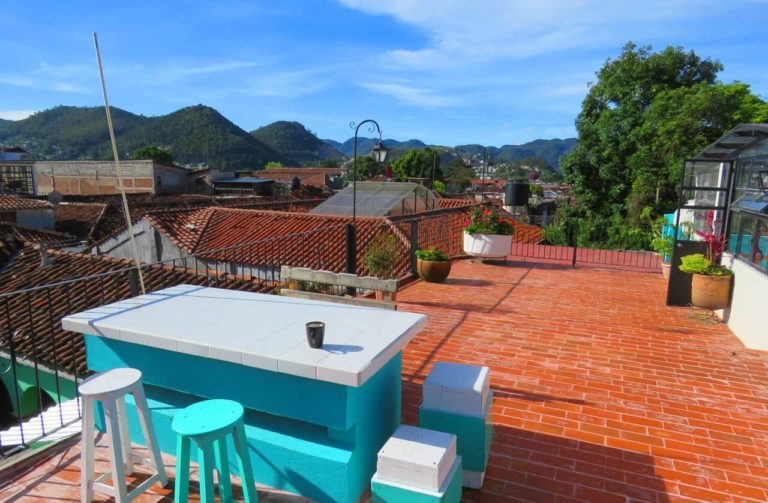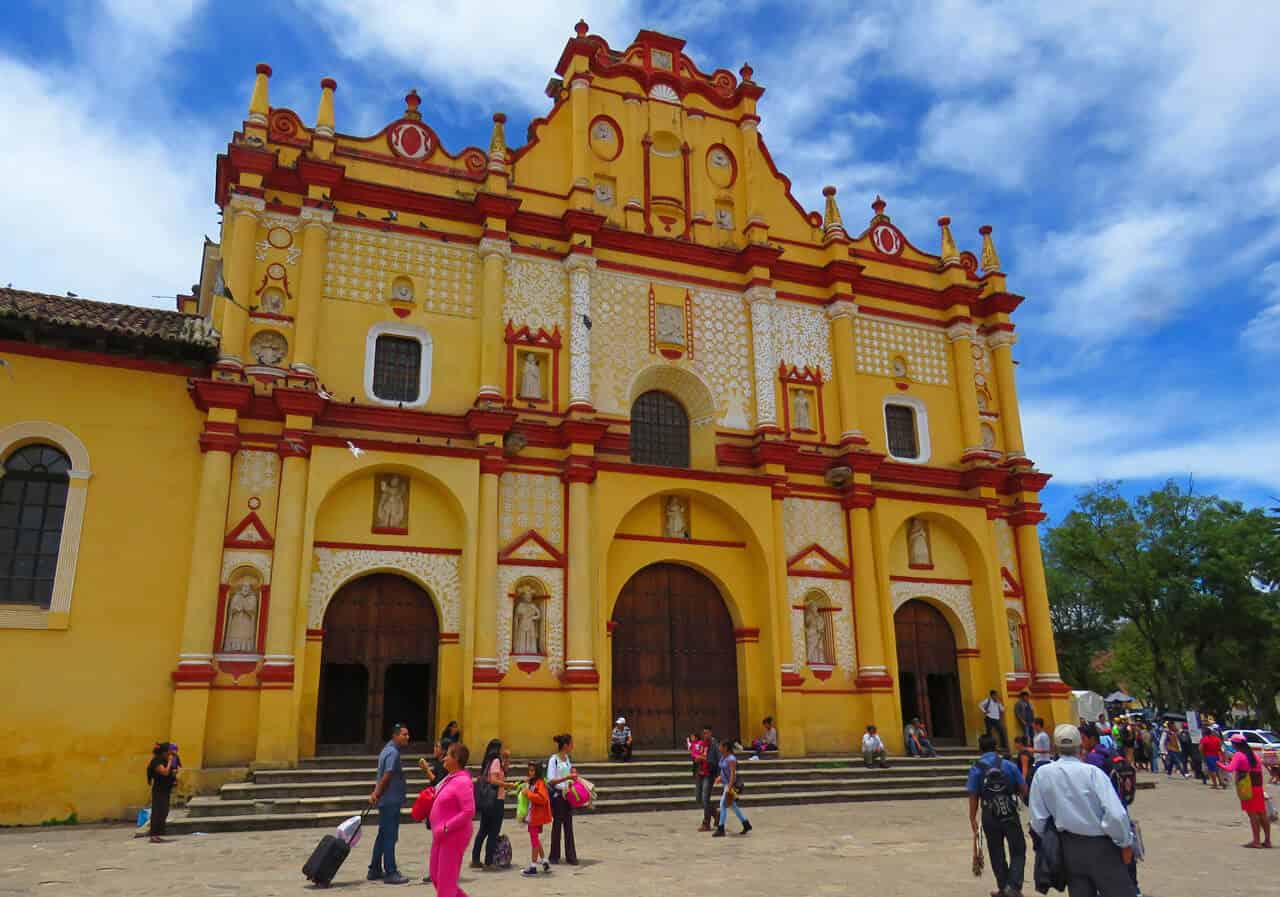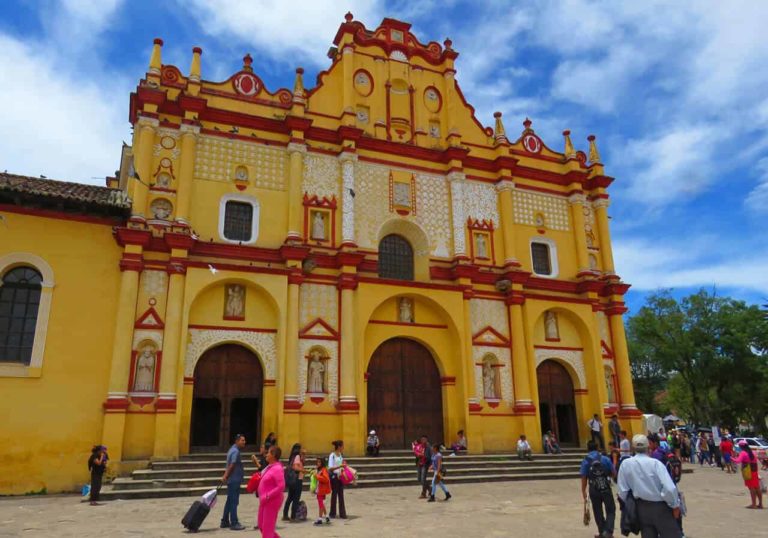 ---
2. Atlixco – maybe the prettiest Pueblo Magico I've seen. A lovely zocalo, lots of colourful streets, and a climb up a steep hilltop (right in the middle of town) where on a clear day you have an incredible view of Popocatepetl (an active volcano).
More: Mexico's prettiest Pueblo Magico?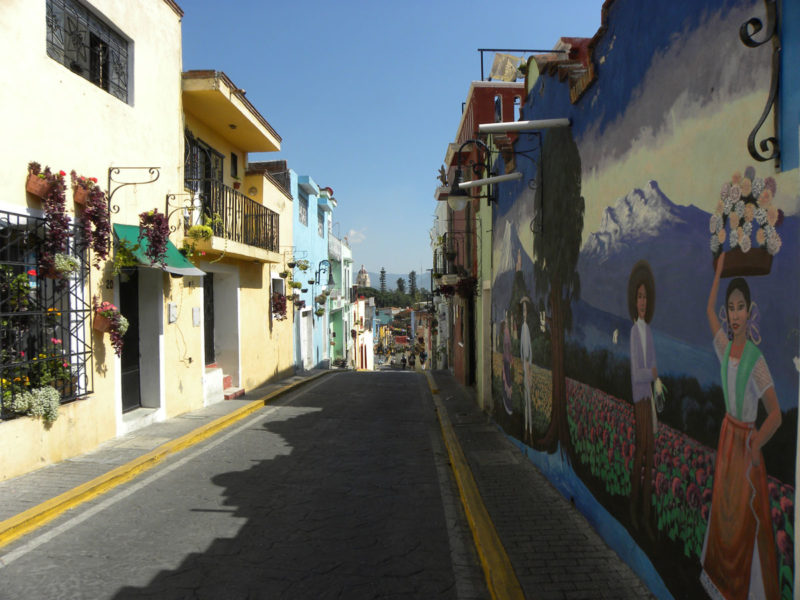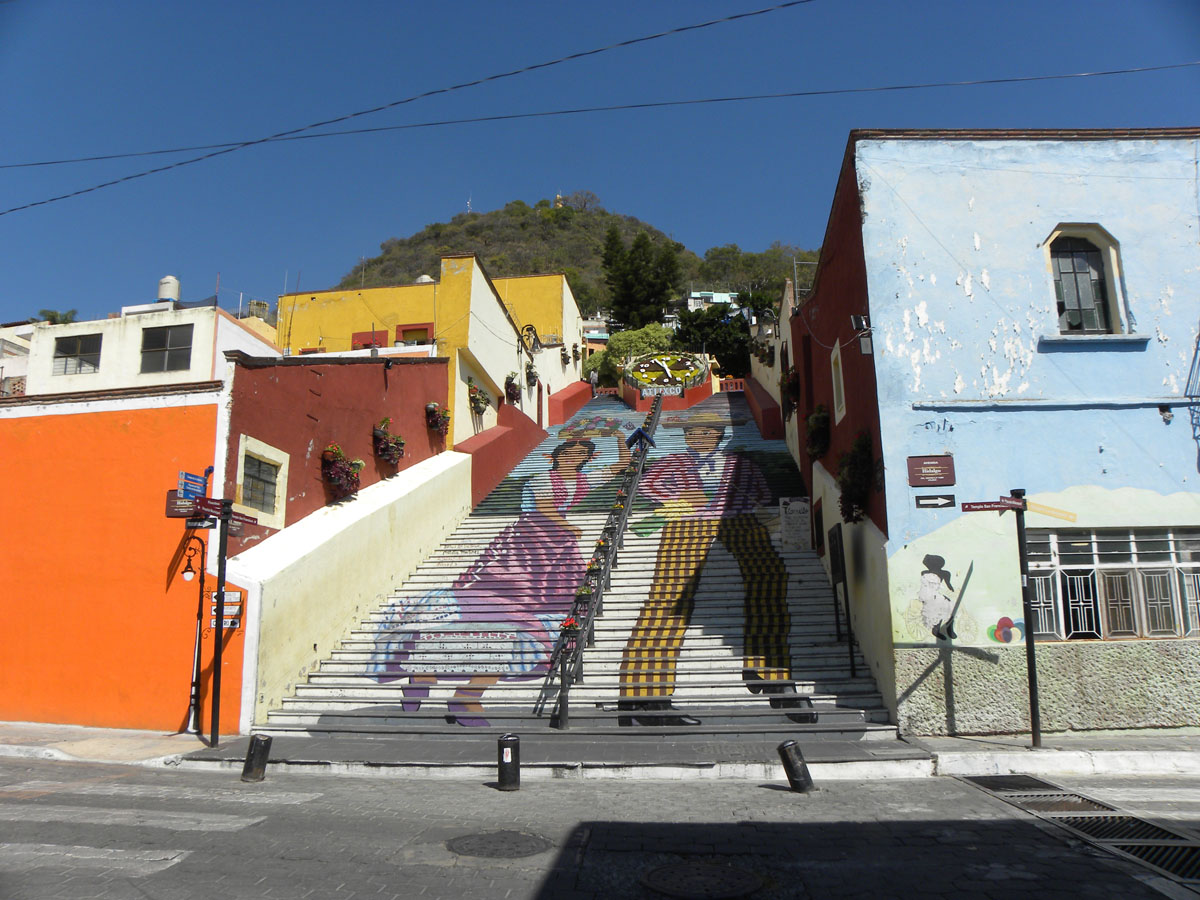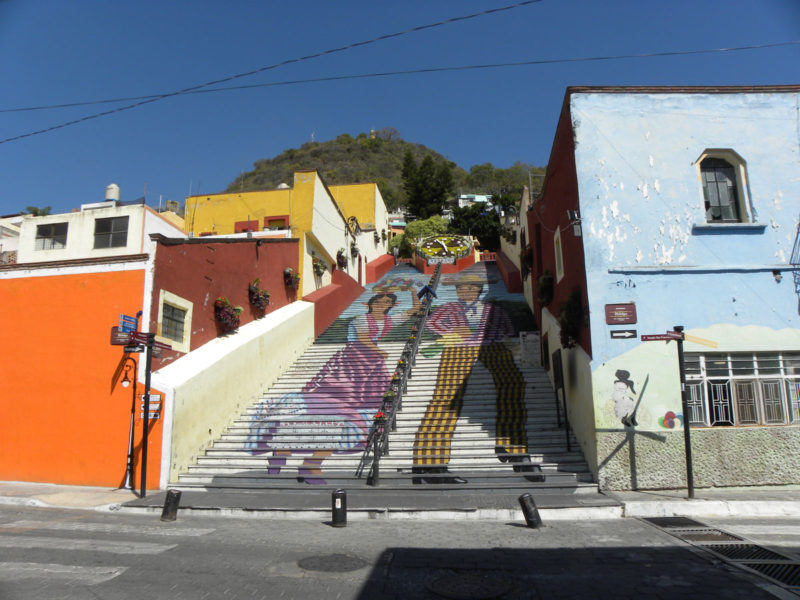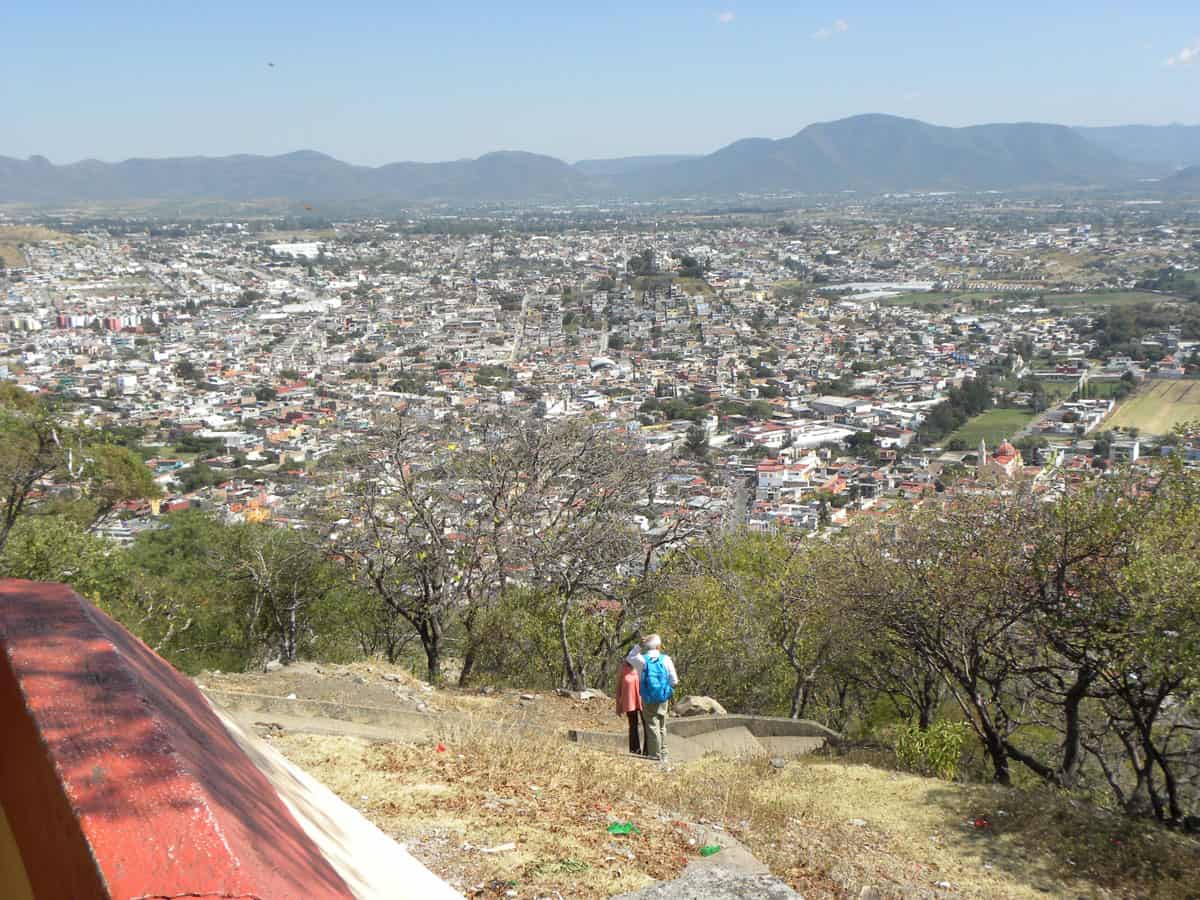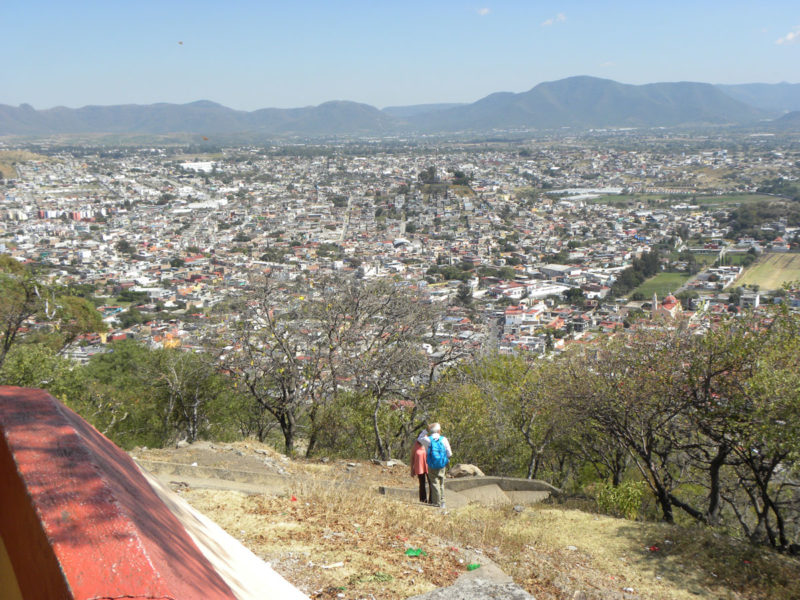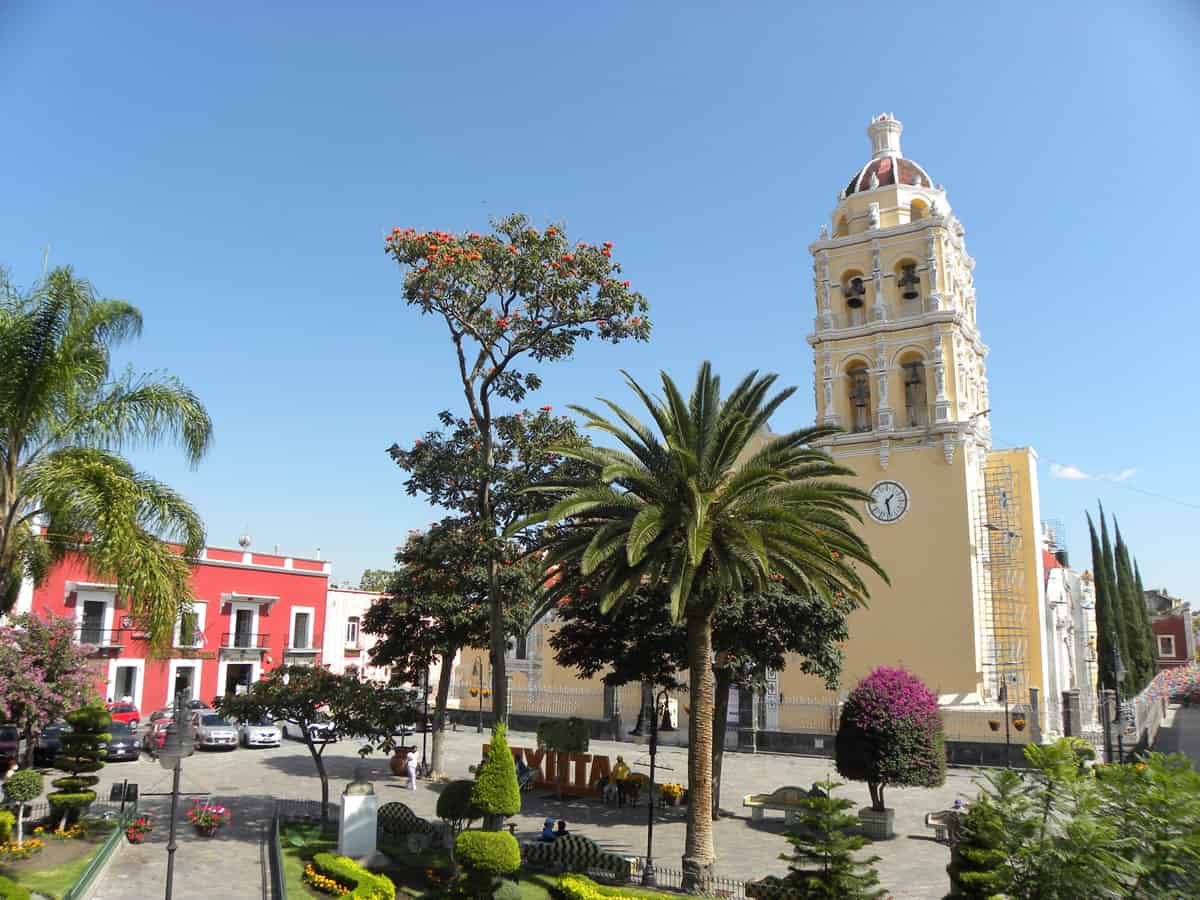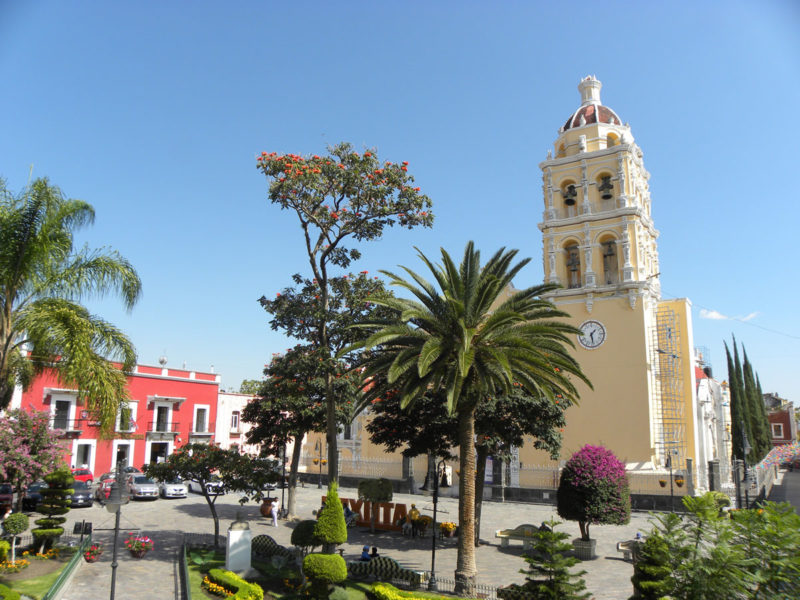 ---
---
3. Pátzcuaro – very charming place, full of colonial buildings painted in white and reds. Lots to see both in town and in the surrounding area ( island of Janitzio, the town of Tzintzuntzan, and the artisan communities in the region). More: The 'Pueblo Magico' town of Patzcuaro, Michoacán (Mexico)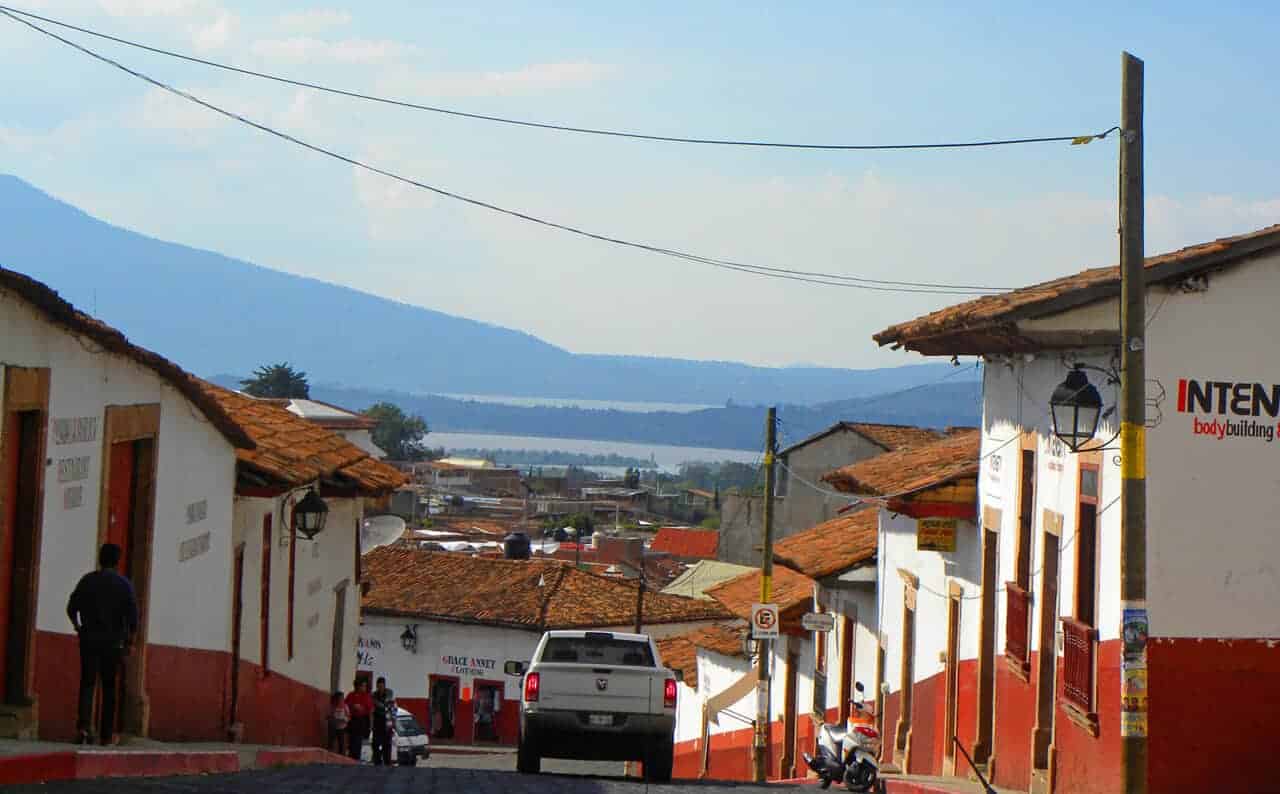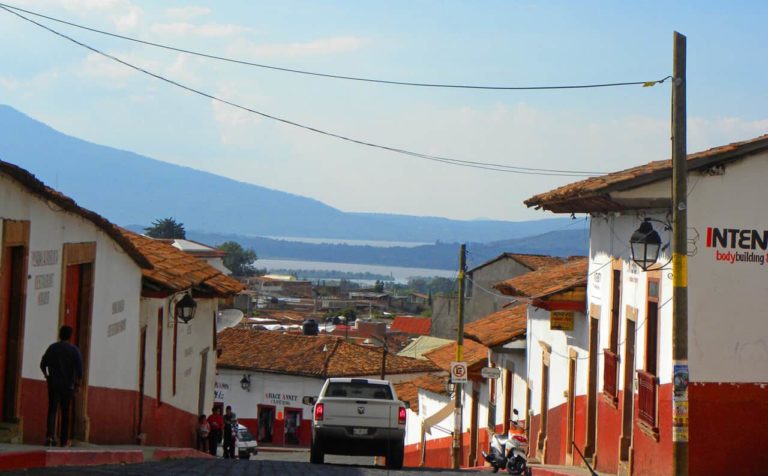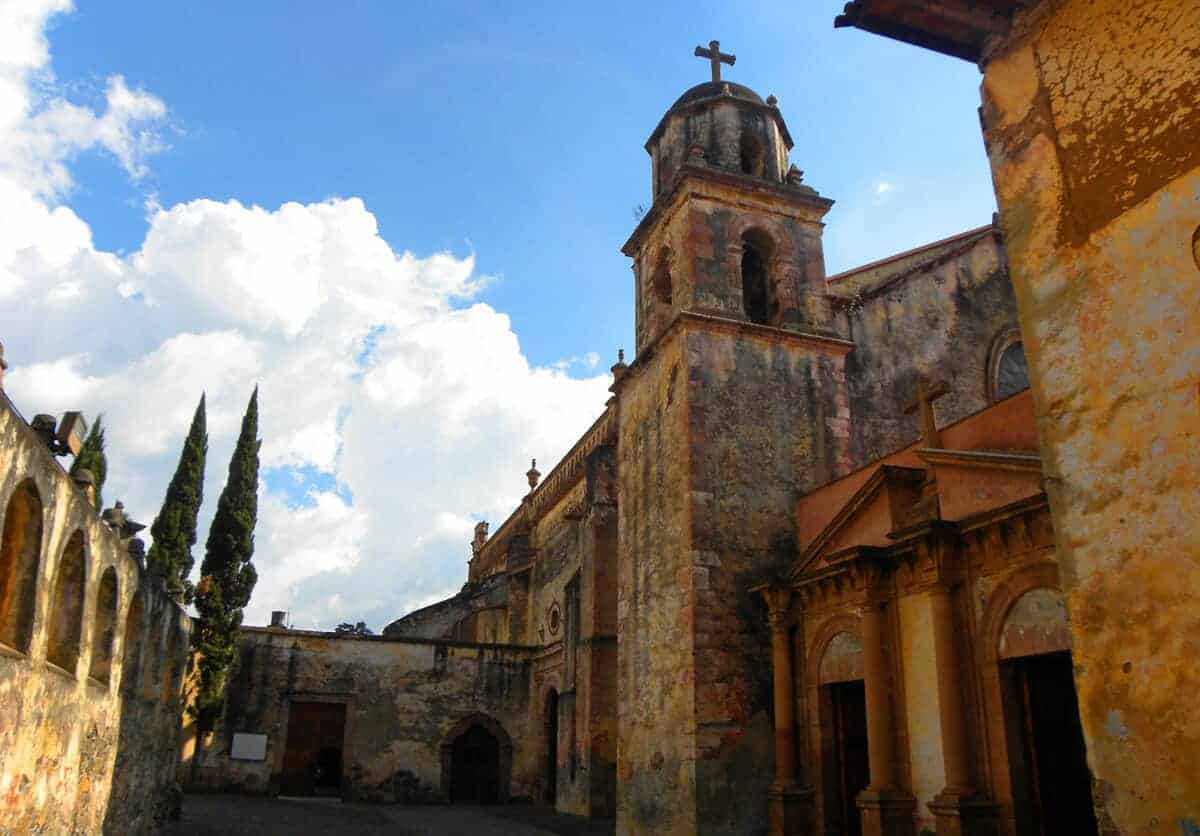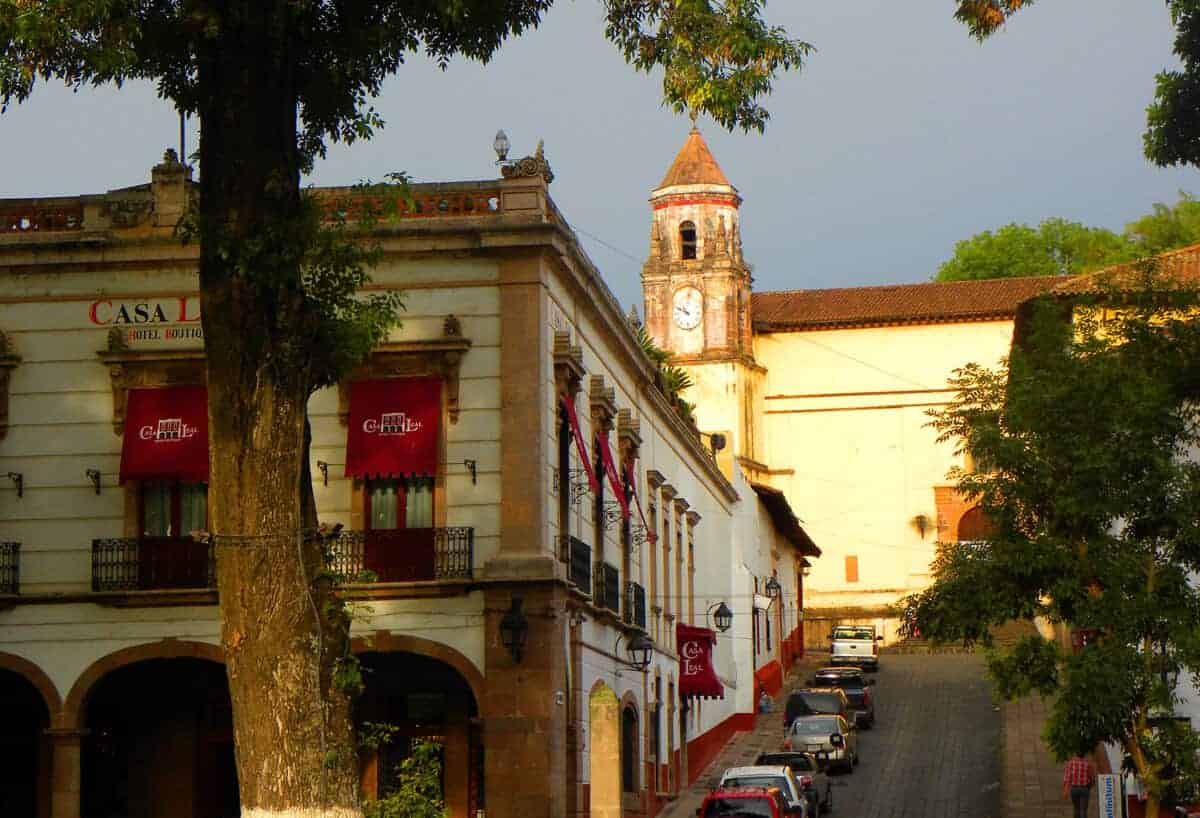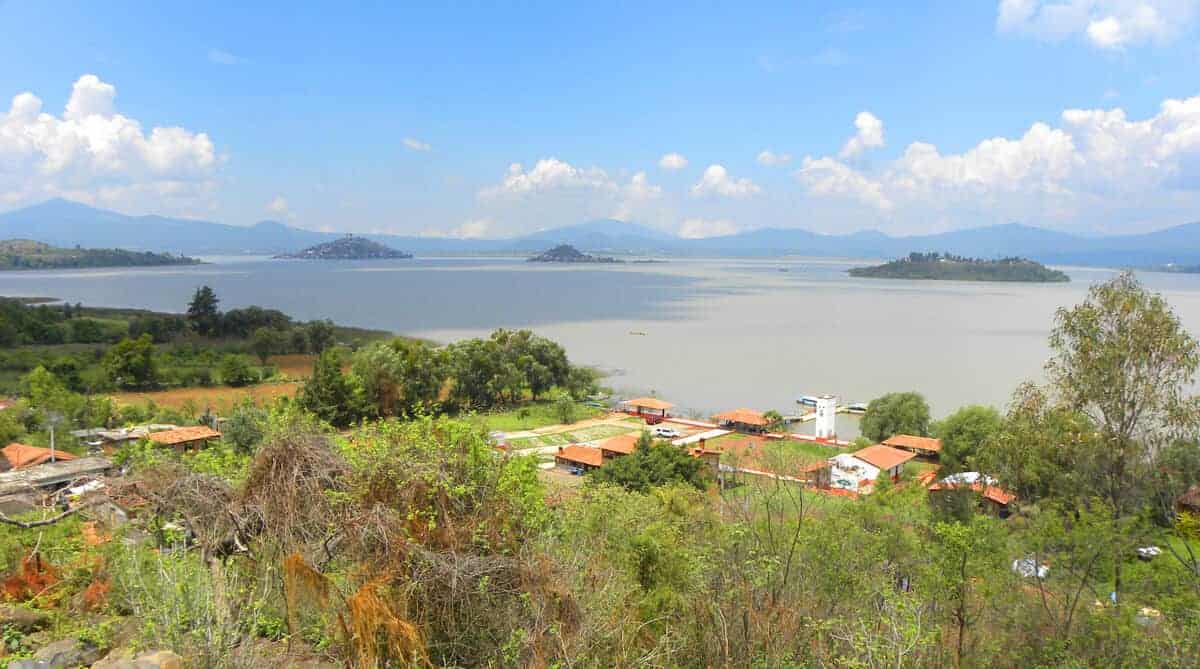 ---
4. Tepoztlán – you'd never know you're just an hour from Mexico. Pretty little town comprising of both locals and an interesting group of expats, some spectacular hills to climb that lead to an Aztec ruin at the top. More: The Pueblo Magico town of Tepoztlan (Mexico)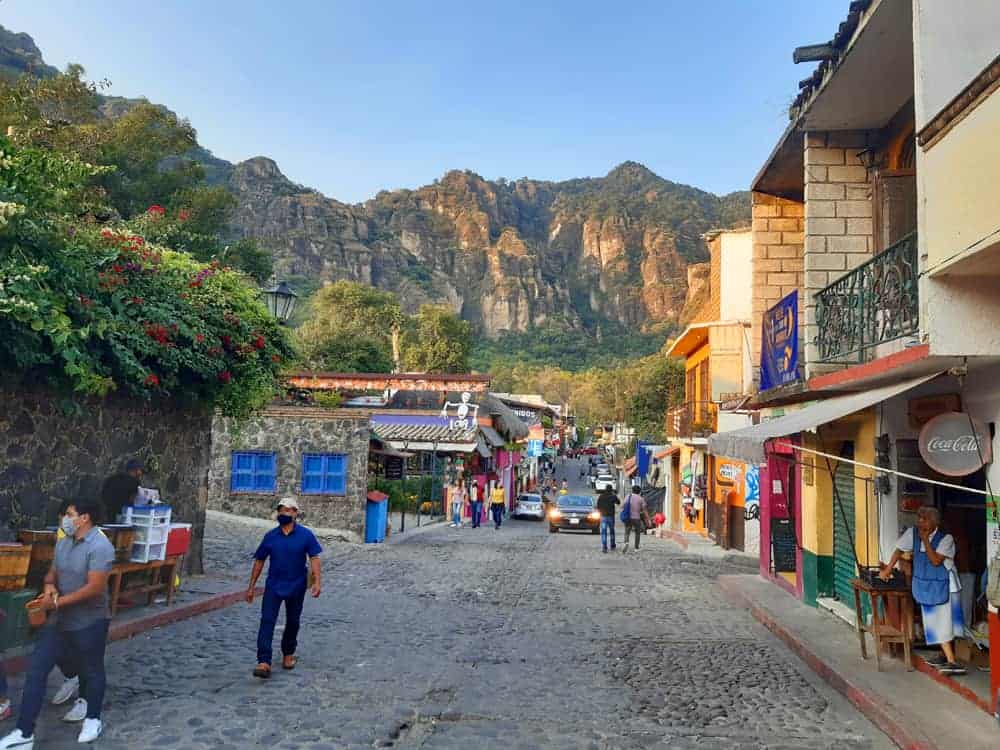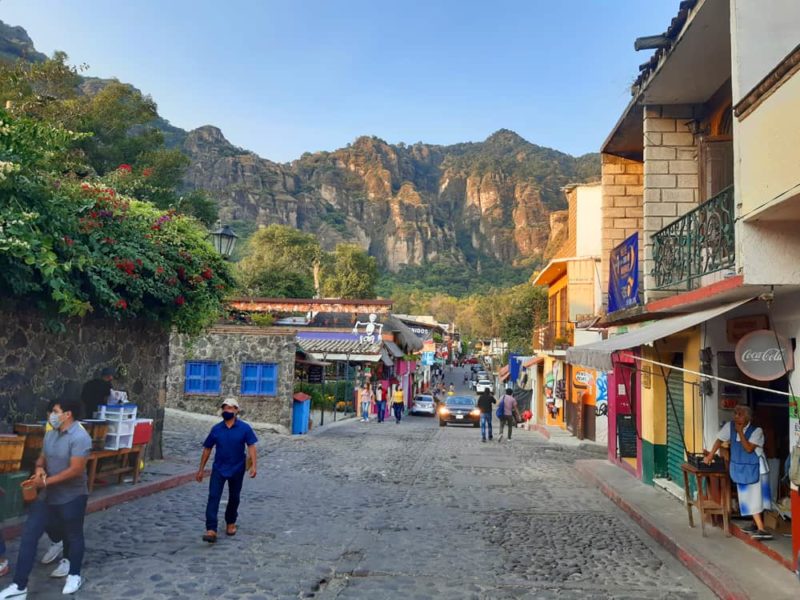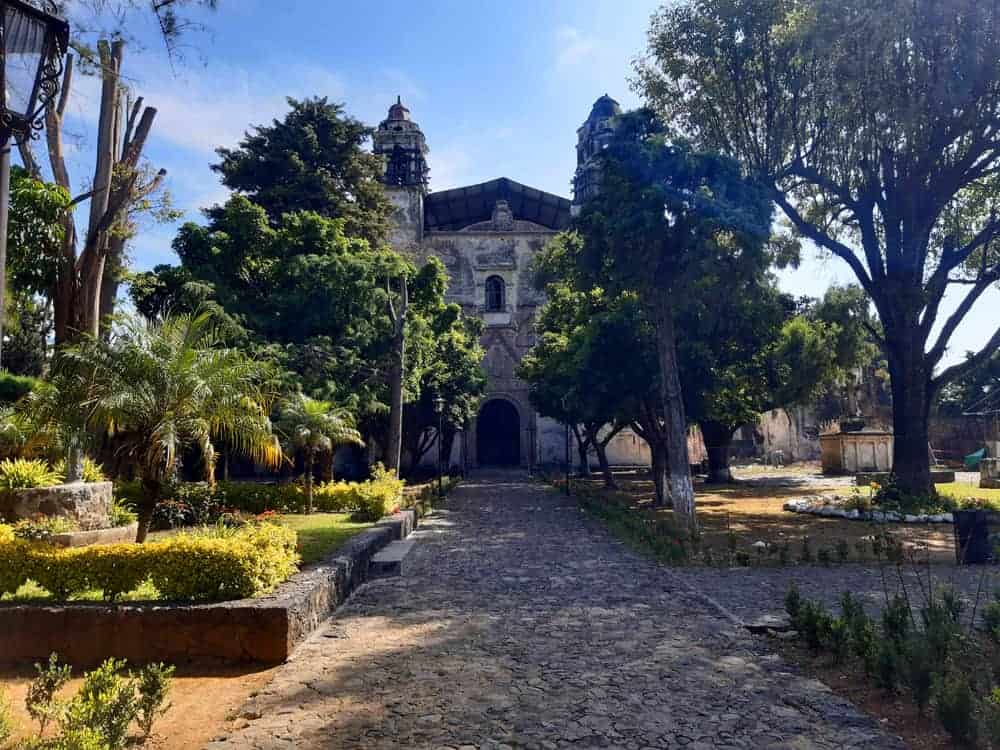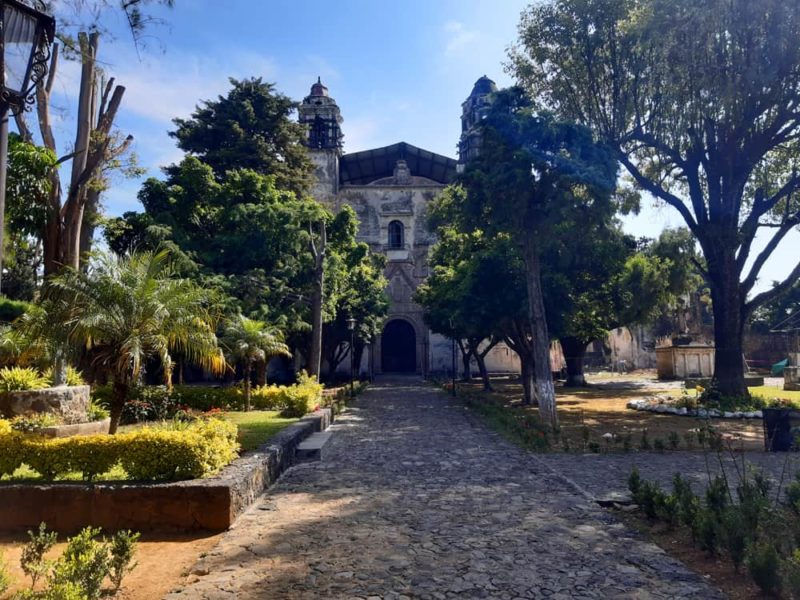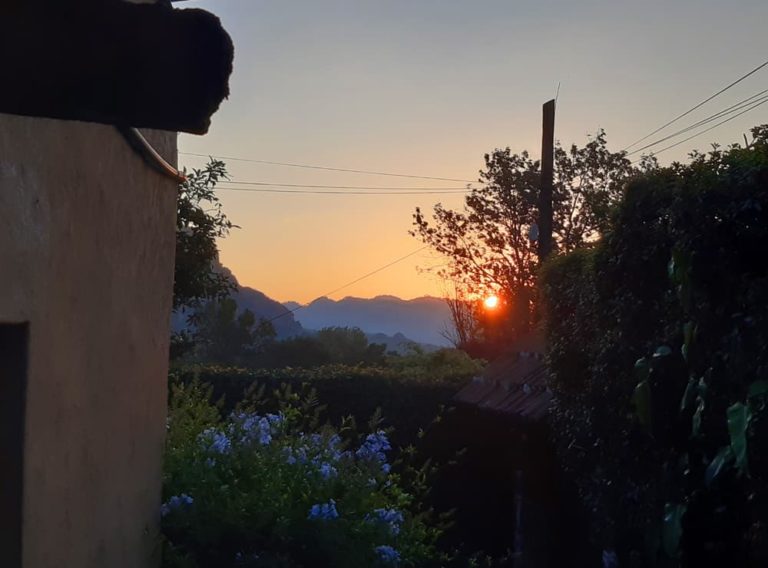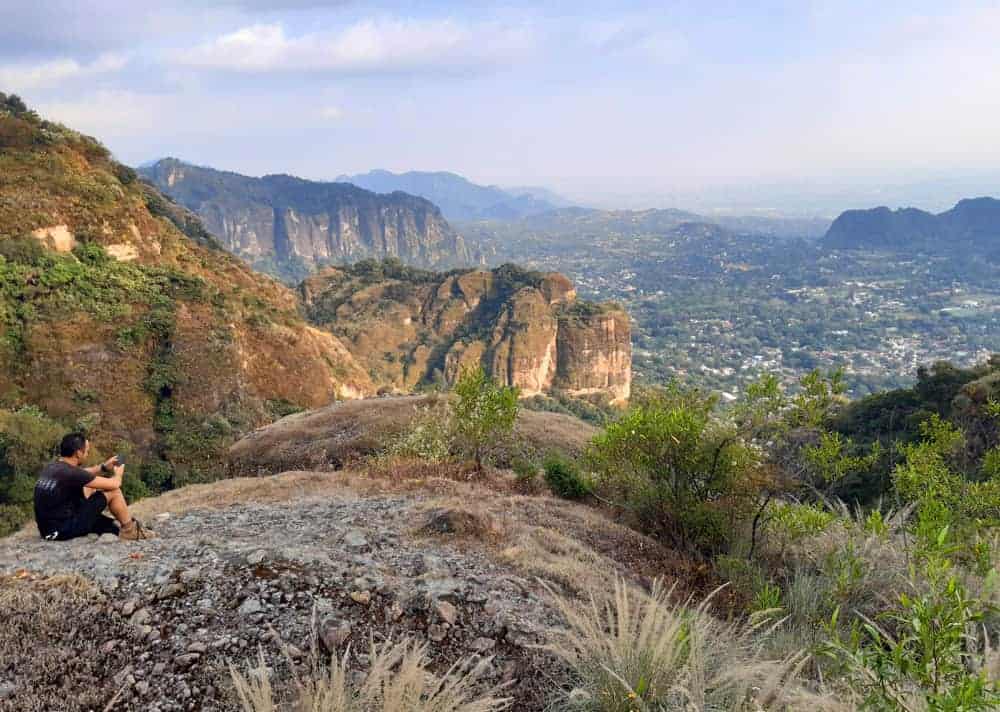 ---
5. Bernal – it's tiny but beautiful and you've got the Peña de Bernal looming over town. It's one of the 13 Natural Wonders of Mexico. Add to that Pan de Queso, Gorditas and tuk-tuks…More: Visiting the Pueblo Magico town of Bernal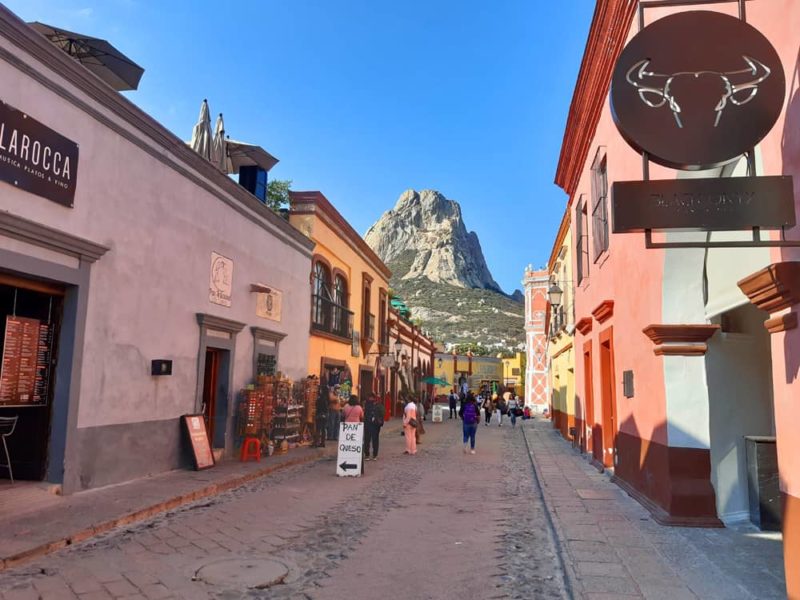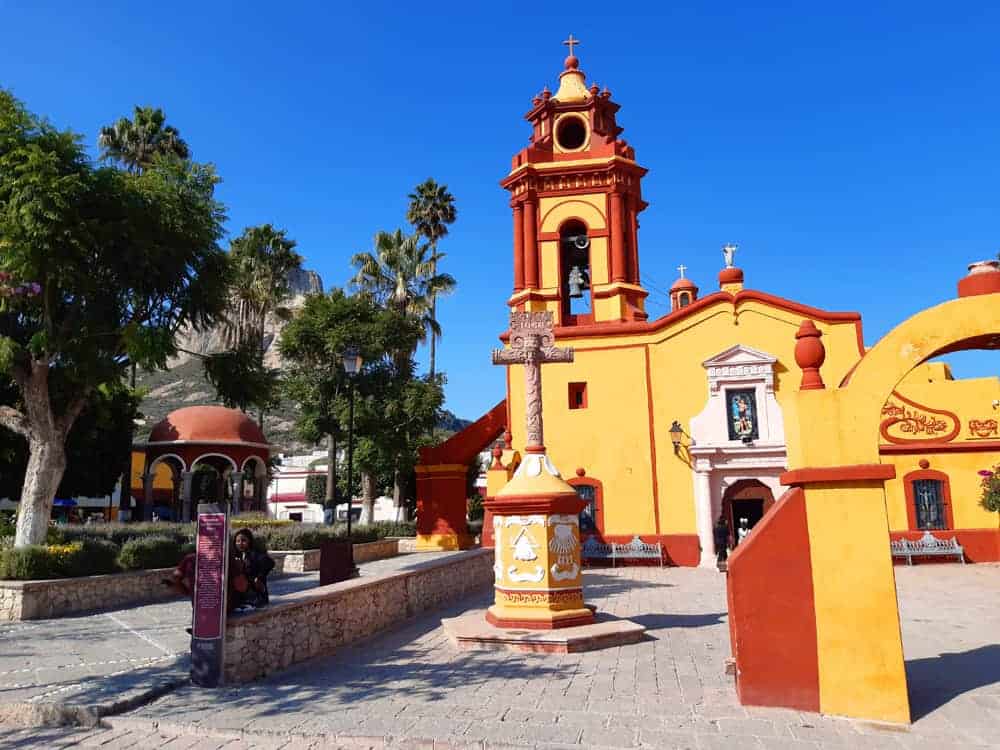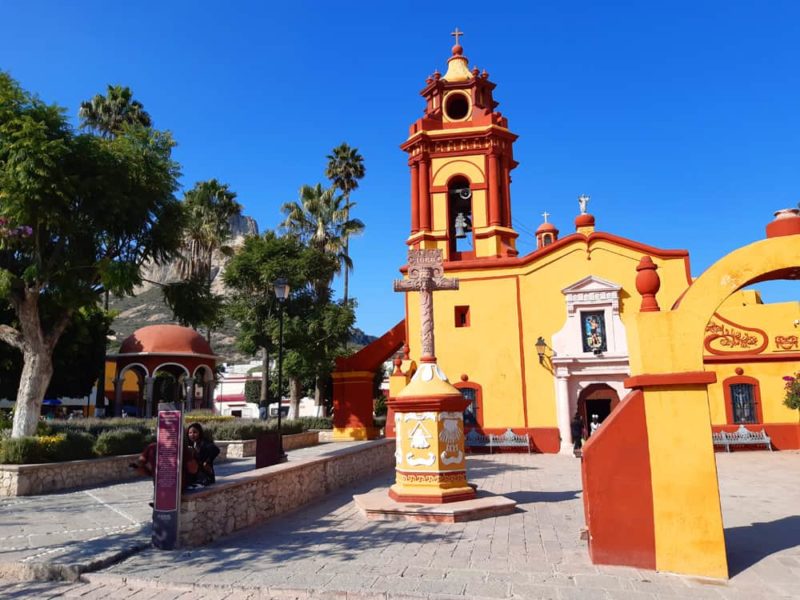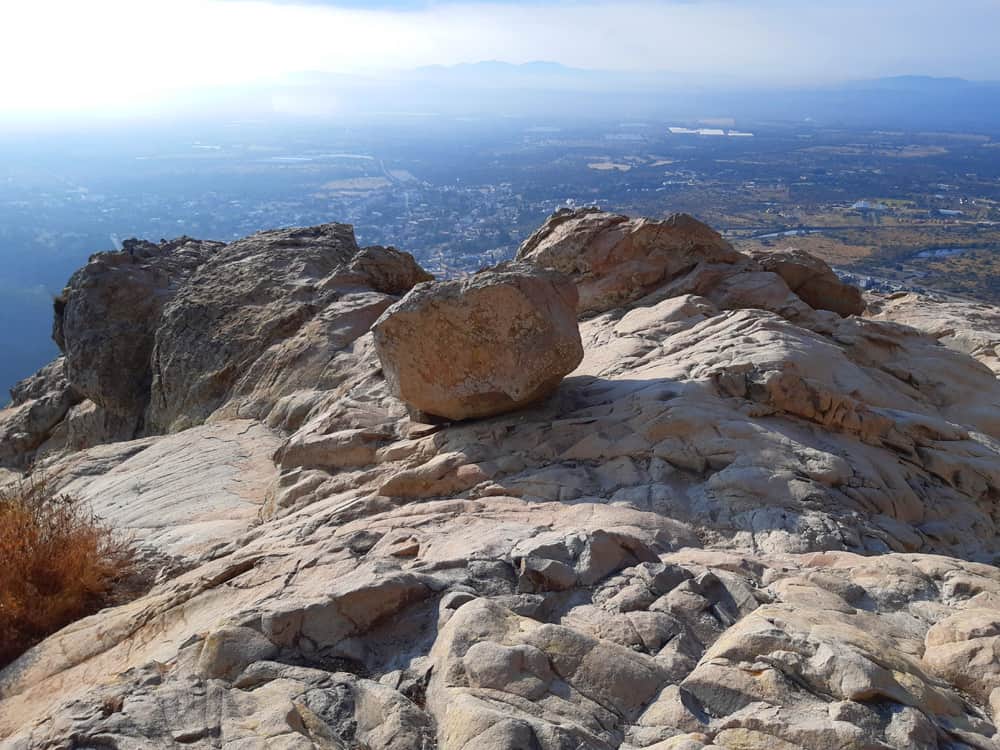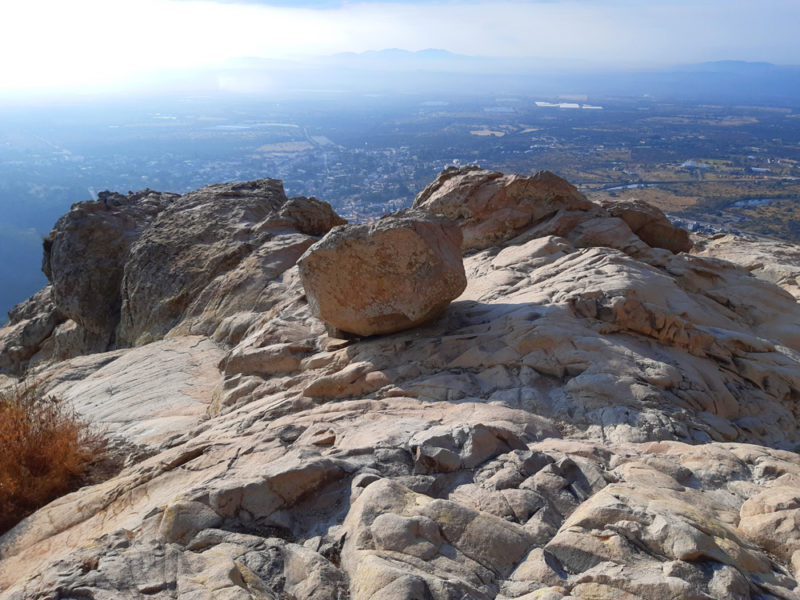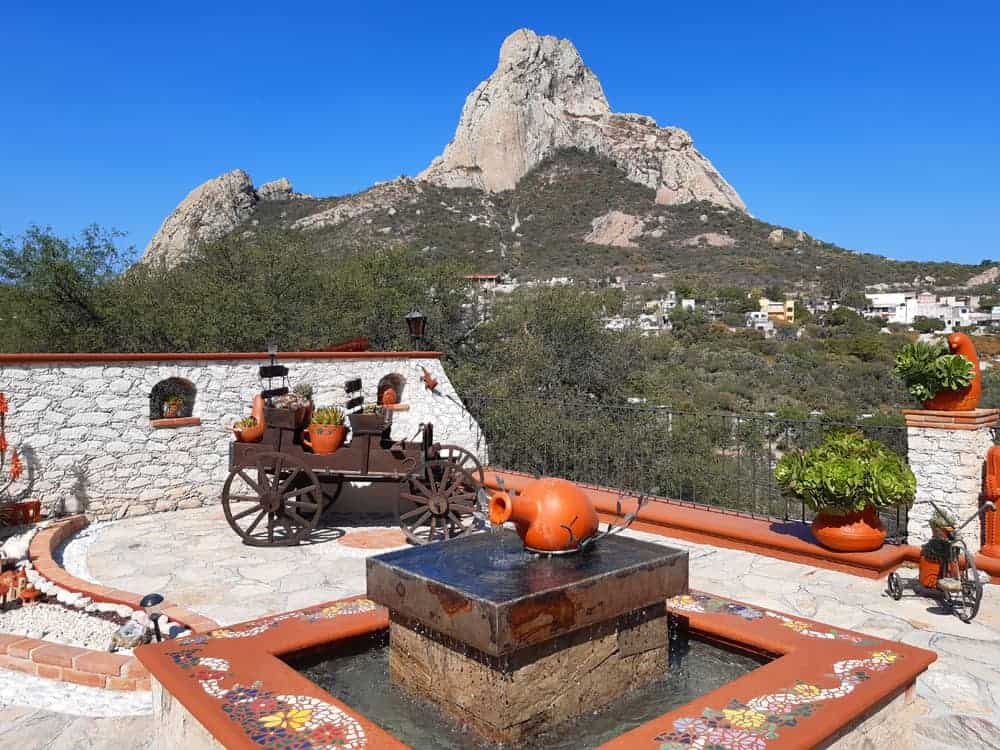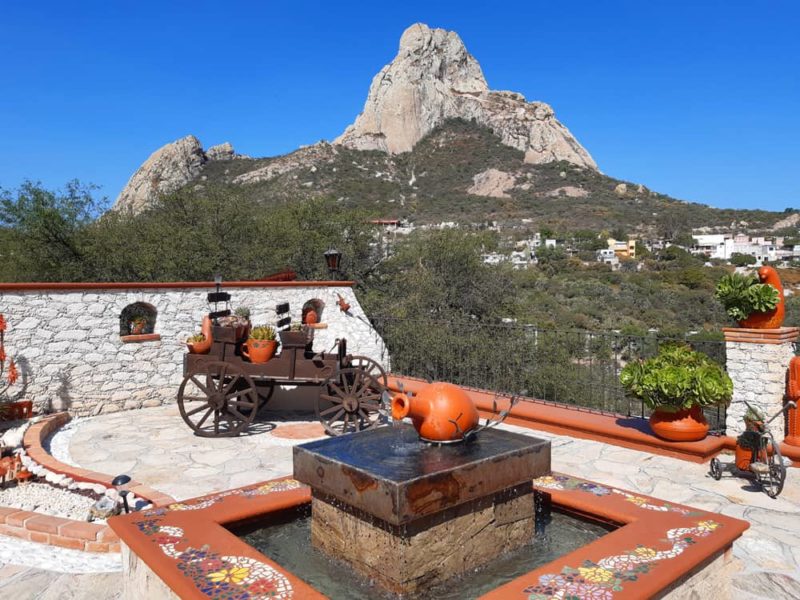 ---
---
6. Taxco – Stunning city on the side of a hill. One of Mexico's most picturesque churches, lots of pretty streets (all steep!). Taxco would have made it further up my list if it wasn't for all the tourists and pollution. It's a place I want to re-visit with a better camera. More: Is Taxco the most beautiful Pueblo Magico in Mexico?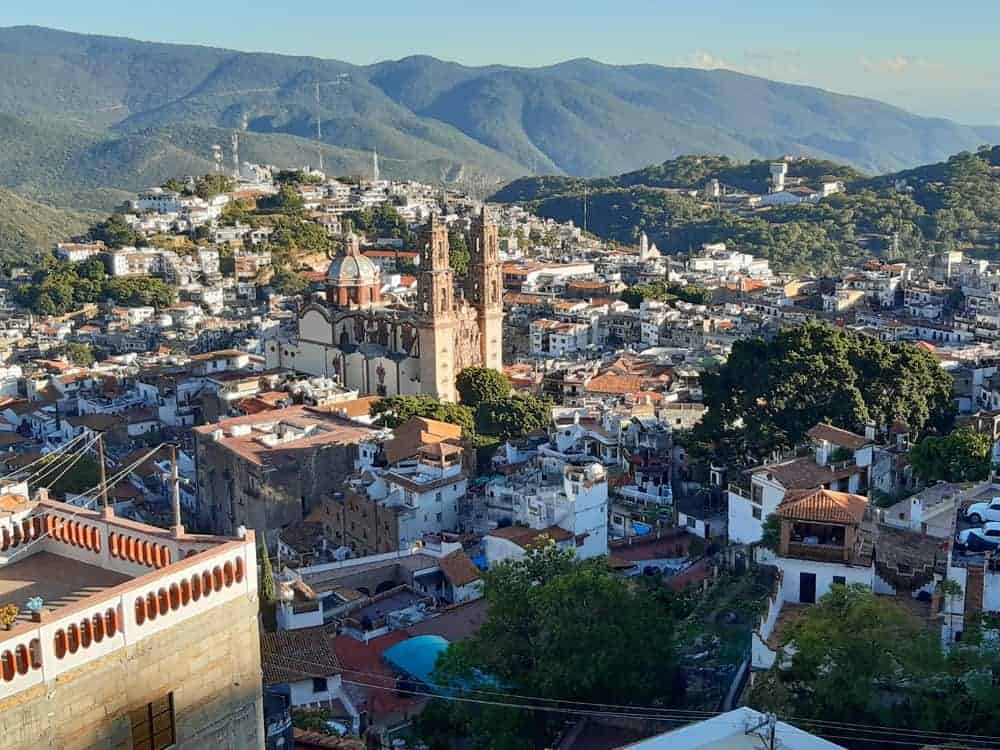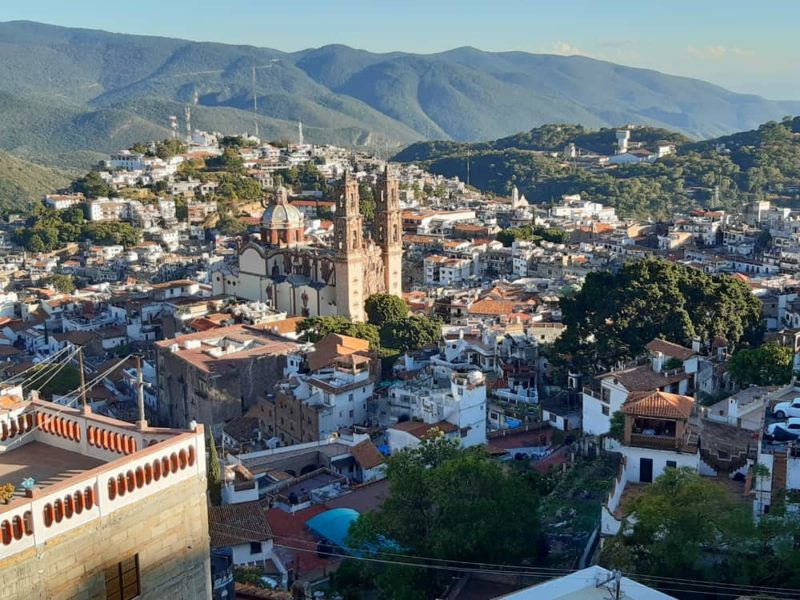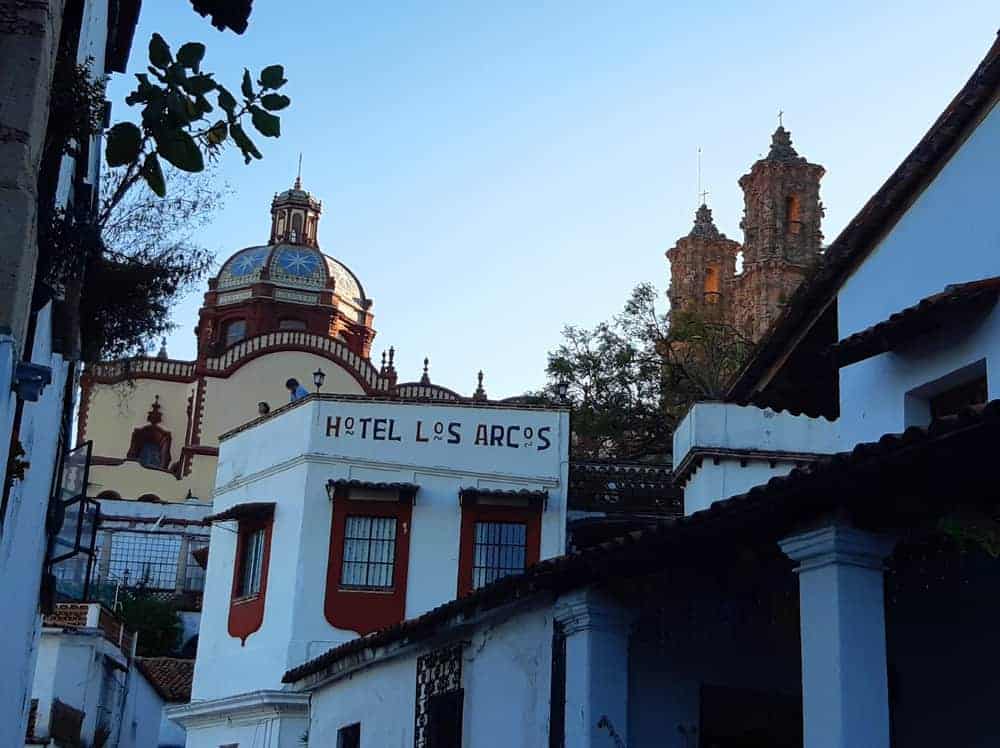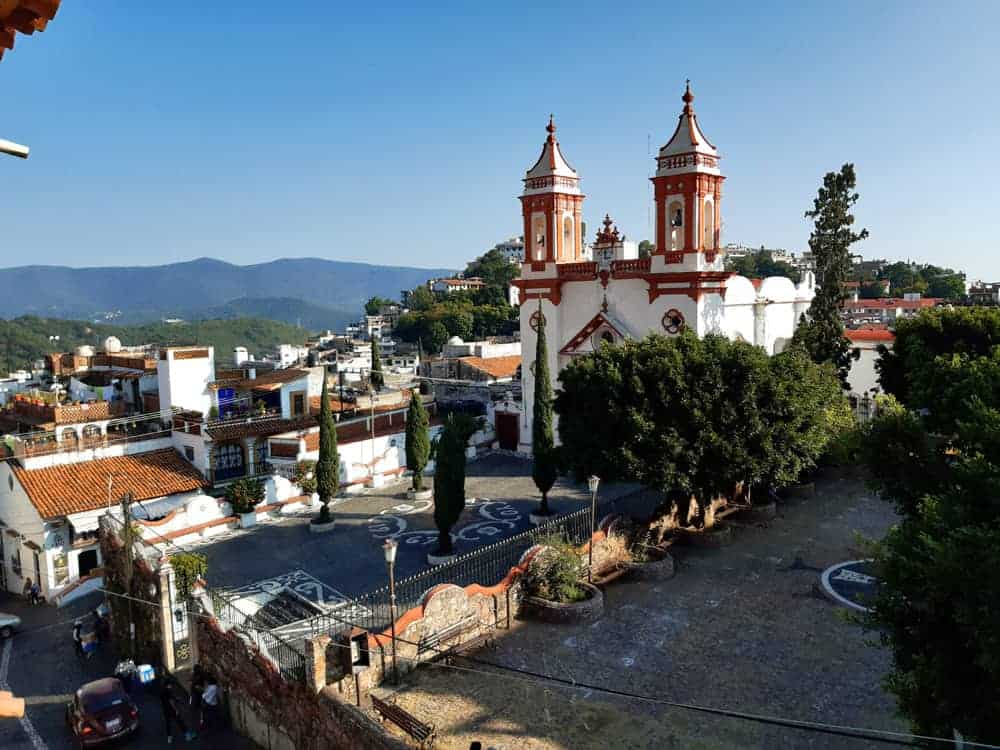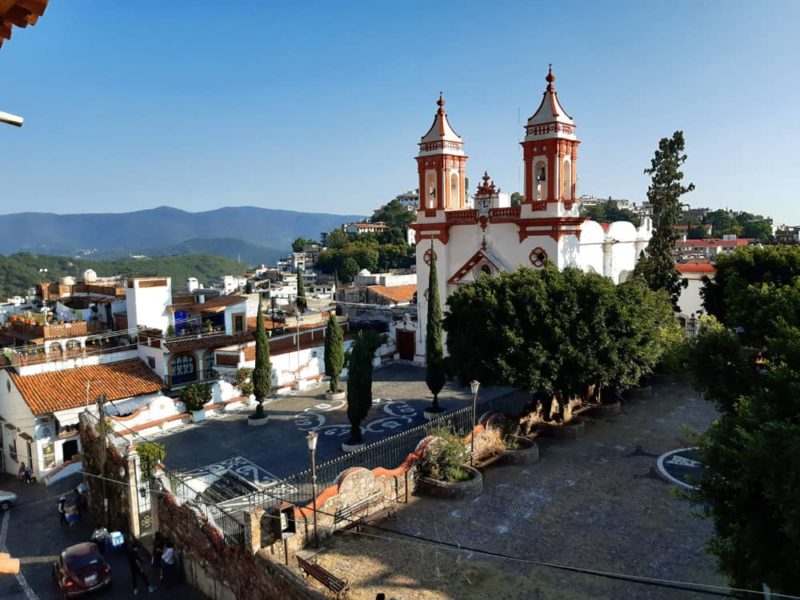 ---
7. Tepotzotlán (not to be confused with Tepoztlán above). A pretty town with a couple of fantastic historical sites dating back to the Jesuits (the National Museum of the Viceroyalty of New Spain and the aqueduct of Tepotzotlán. Both are amazing sites). Add to that a beautiful main square. More: The Pueblo Magico town of Tepotzotlán (Mexico)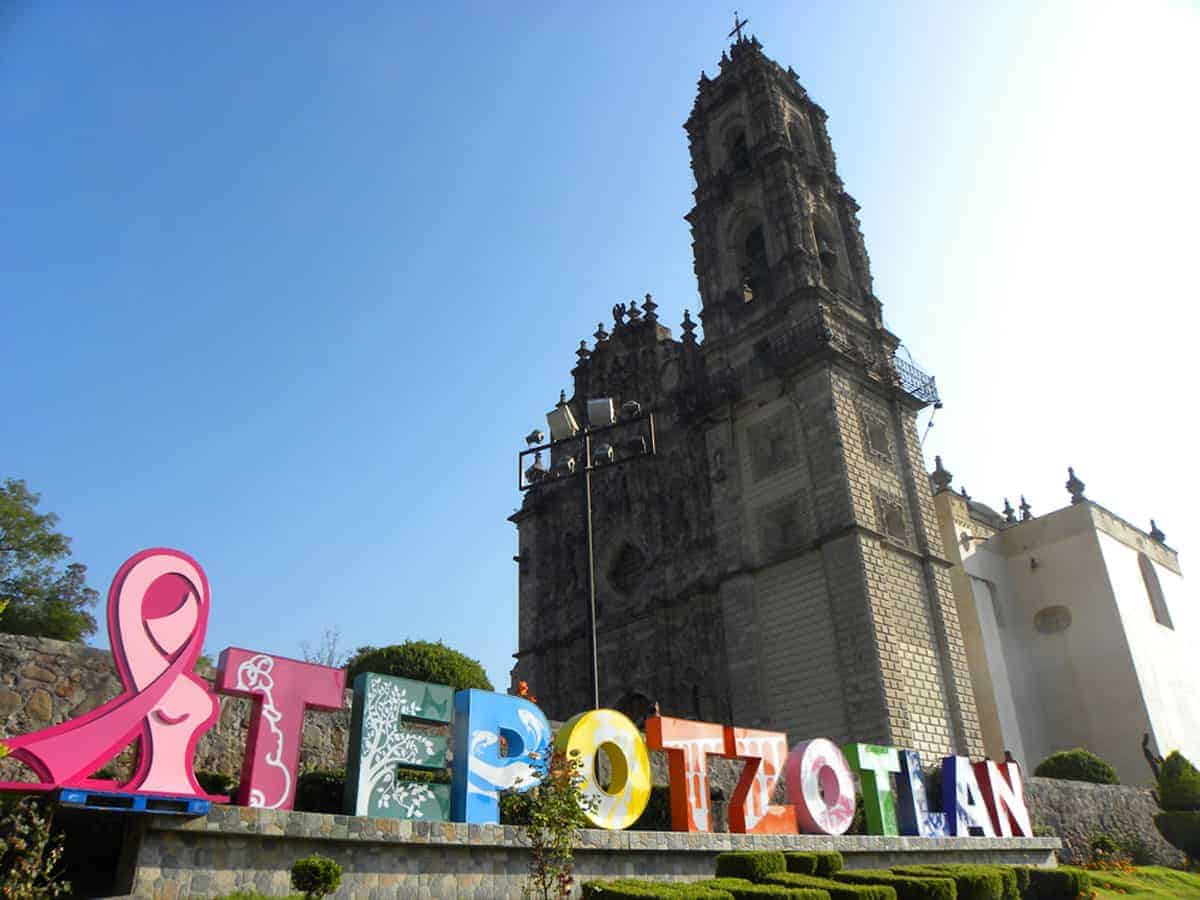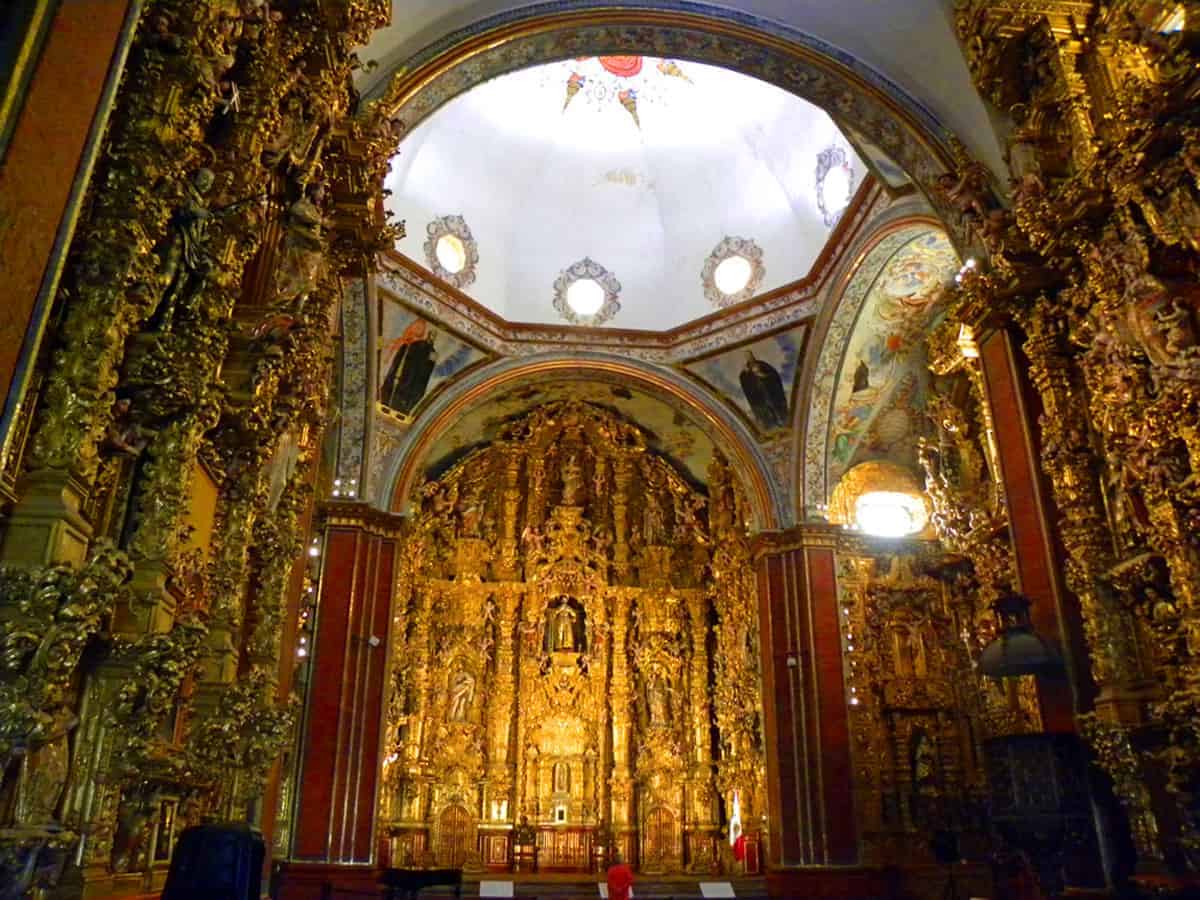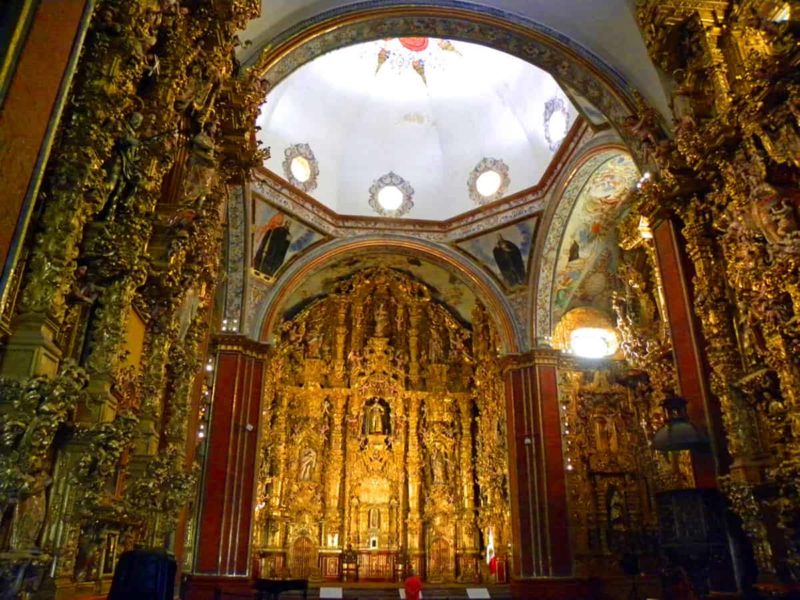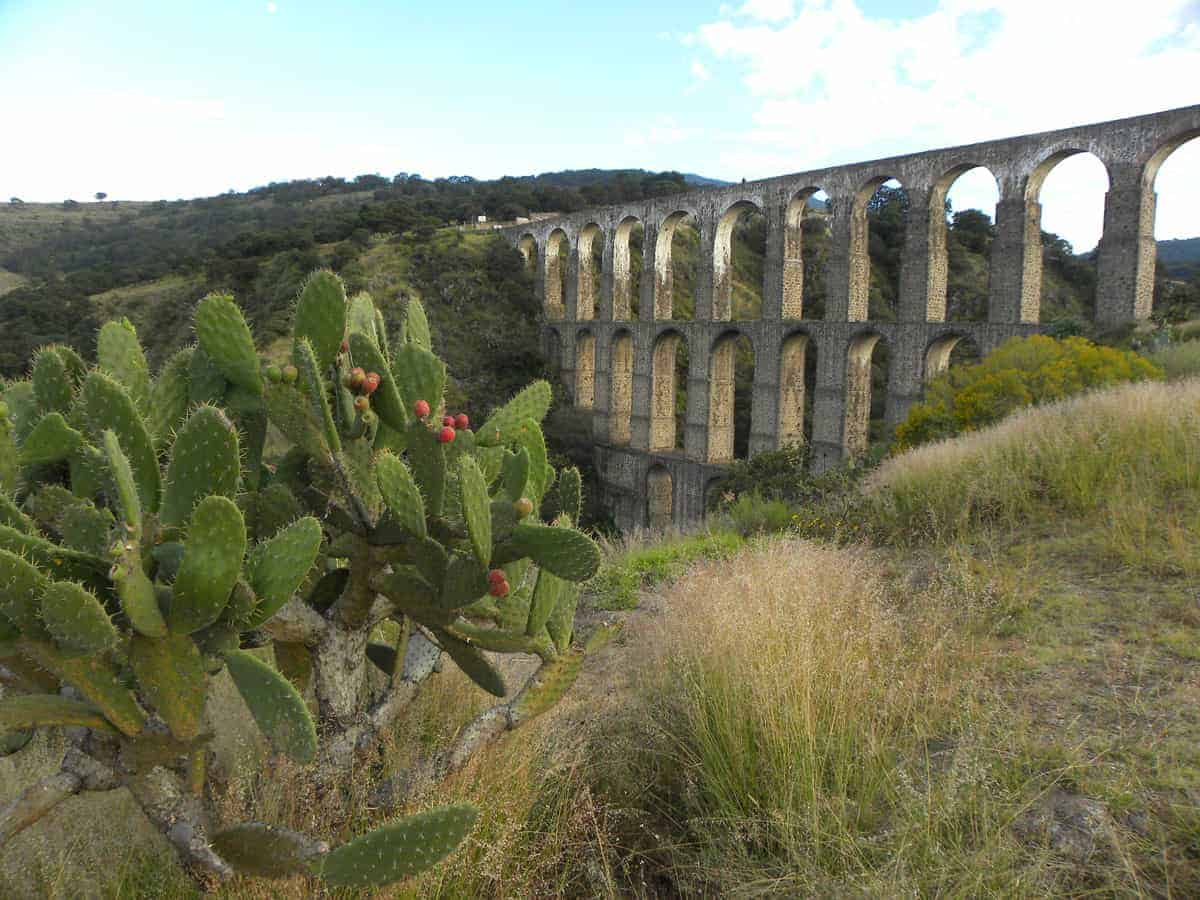 ---
8. Zacatlán. A pretty town. But what makes Zacatlán special is it's location among the mountain and forests of the Sierra Norte de Puebla. The Mirador de Cristal is a 5 minute walk from the town center and looks over a canyon. In the distance mountain peaks are visible through the clouds. Near town you'll find waterfalls. More: Highlights of the Pueblo Magico town of Zacatlán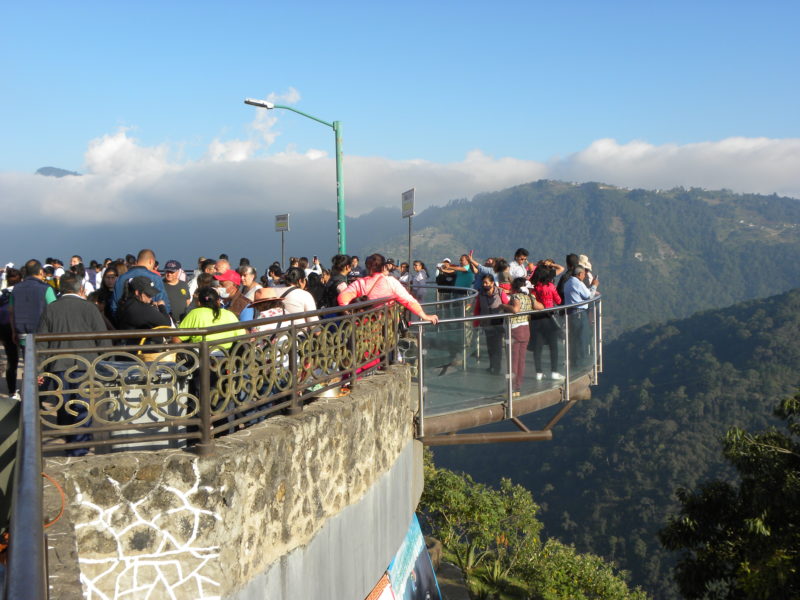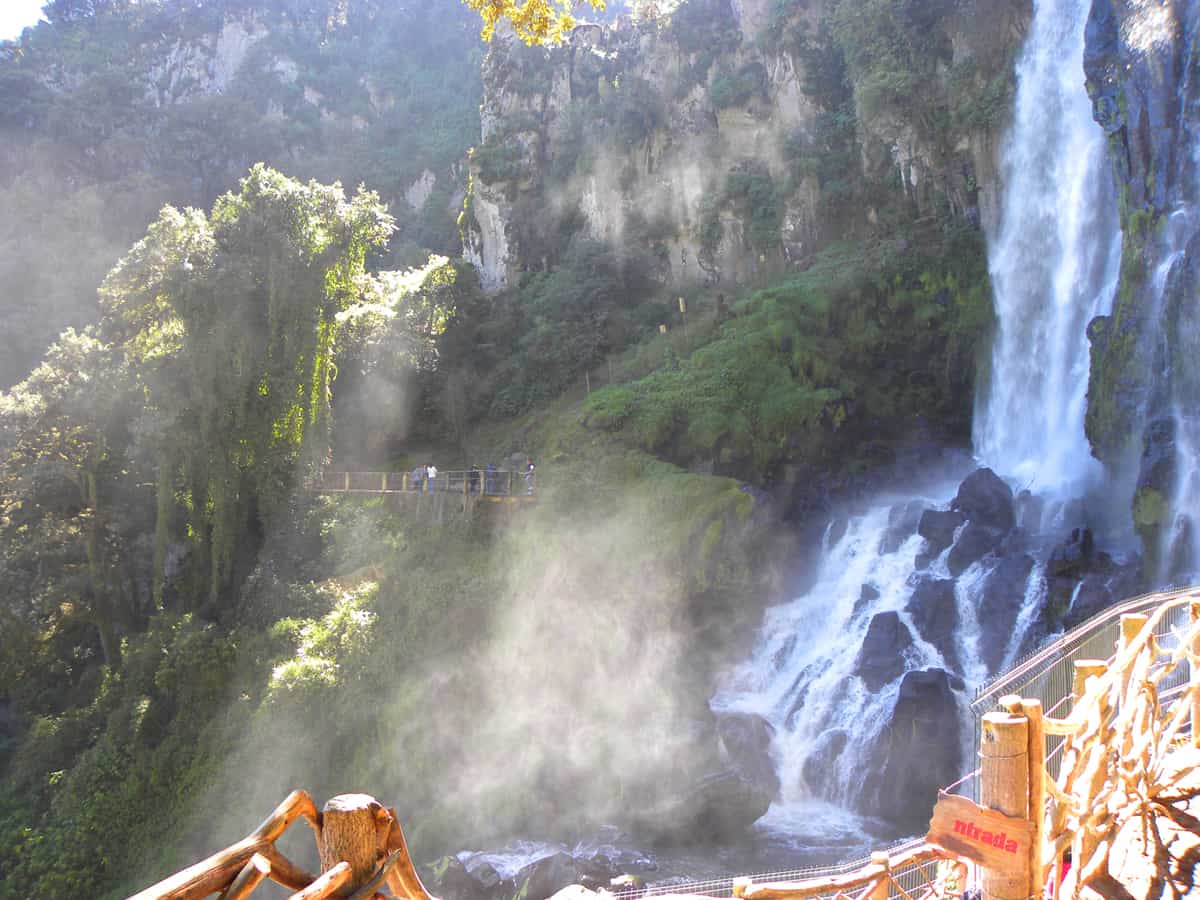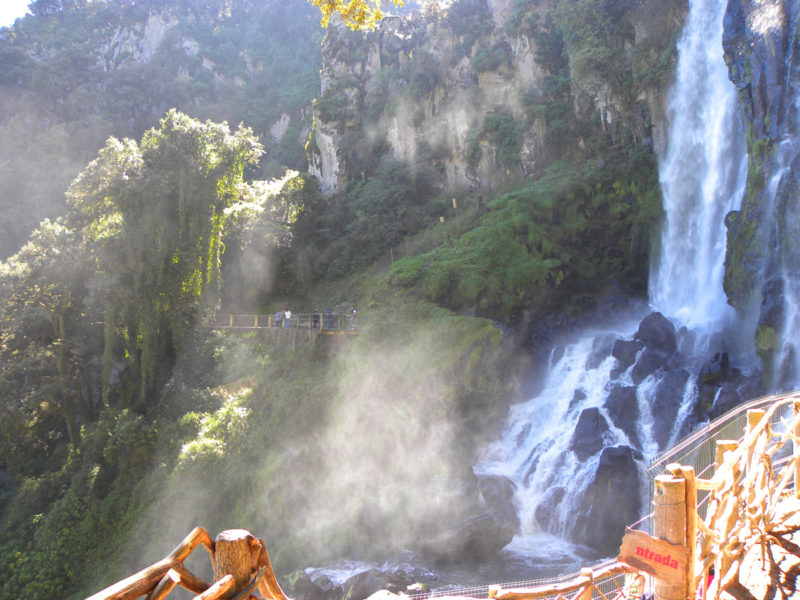 ---
---
9. Tequisquiapan – tiny town with a huge main square and one of the prettiest churches you'll see anywhere. And if you like wine and cheese you'll be pleasantly surprised by Tequis. More: A Visit to the Pueblo Magico town of Tequisquiapan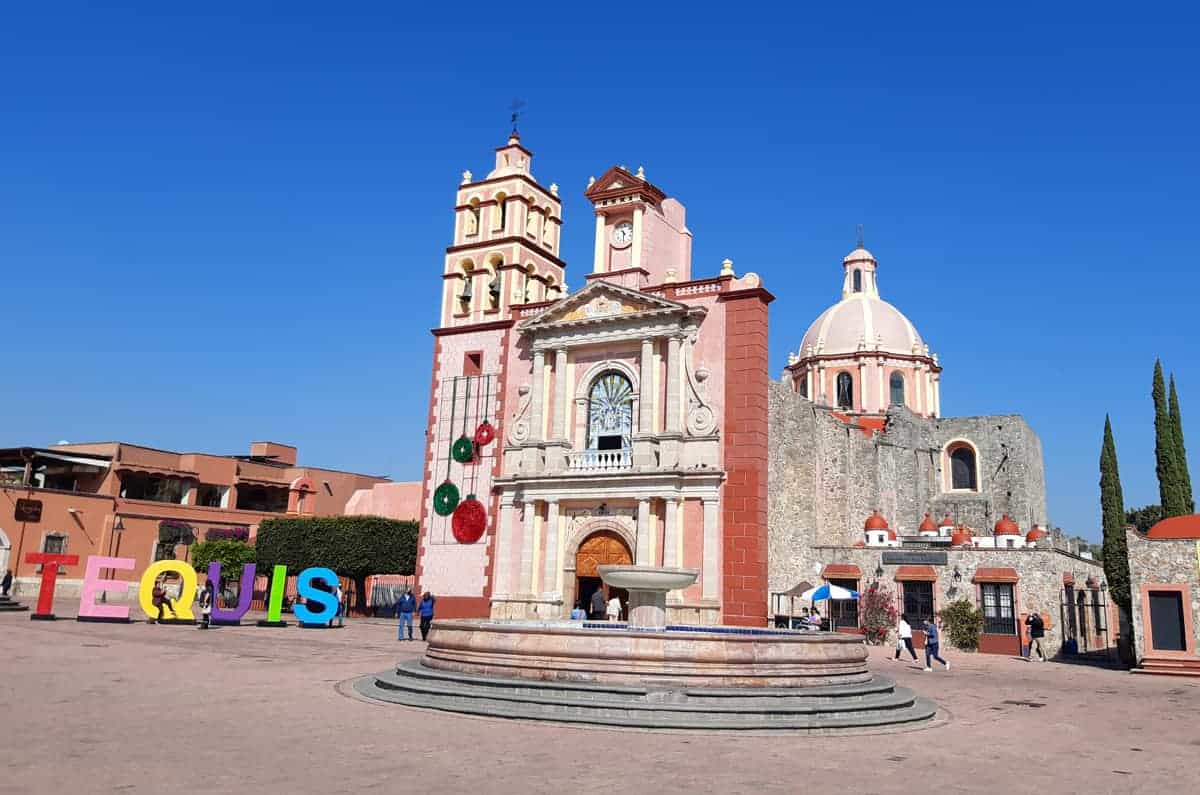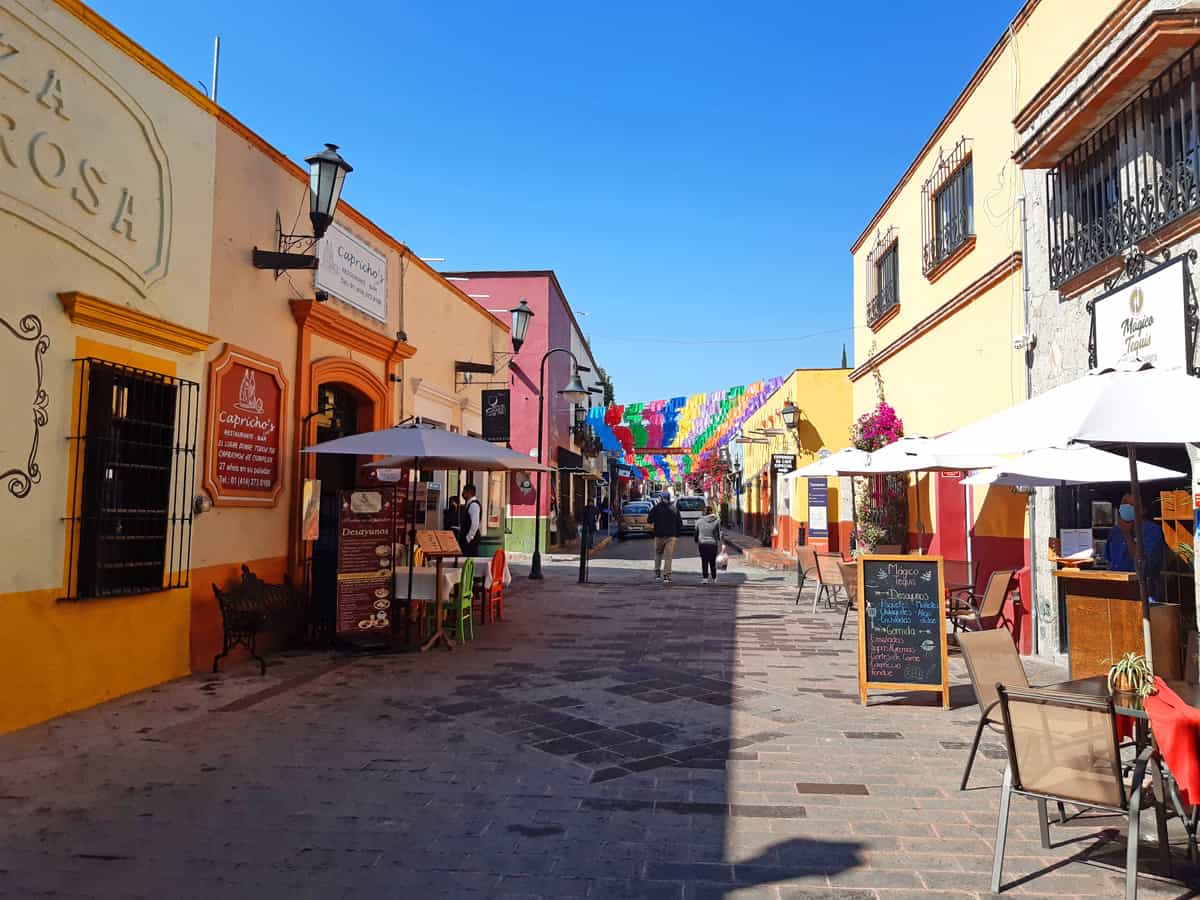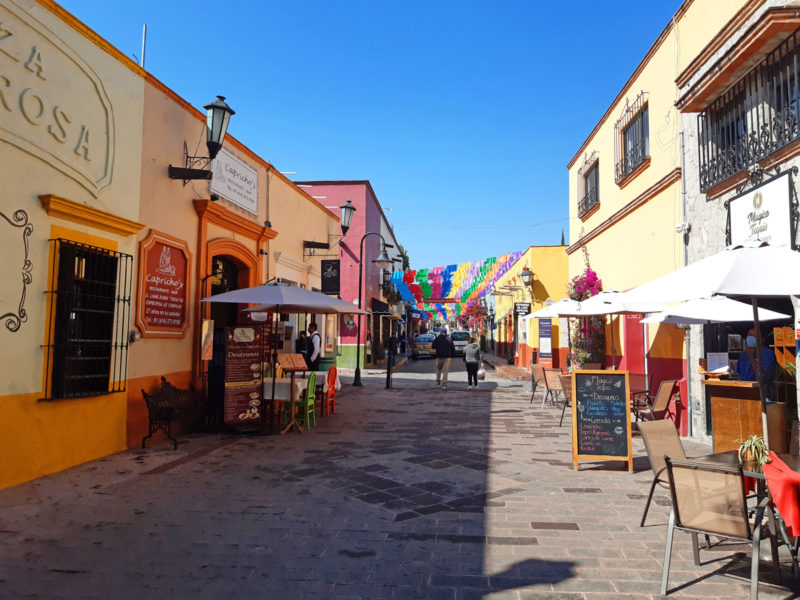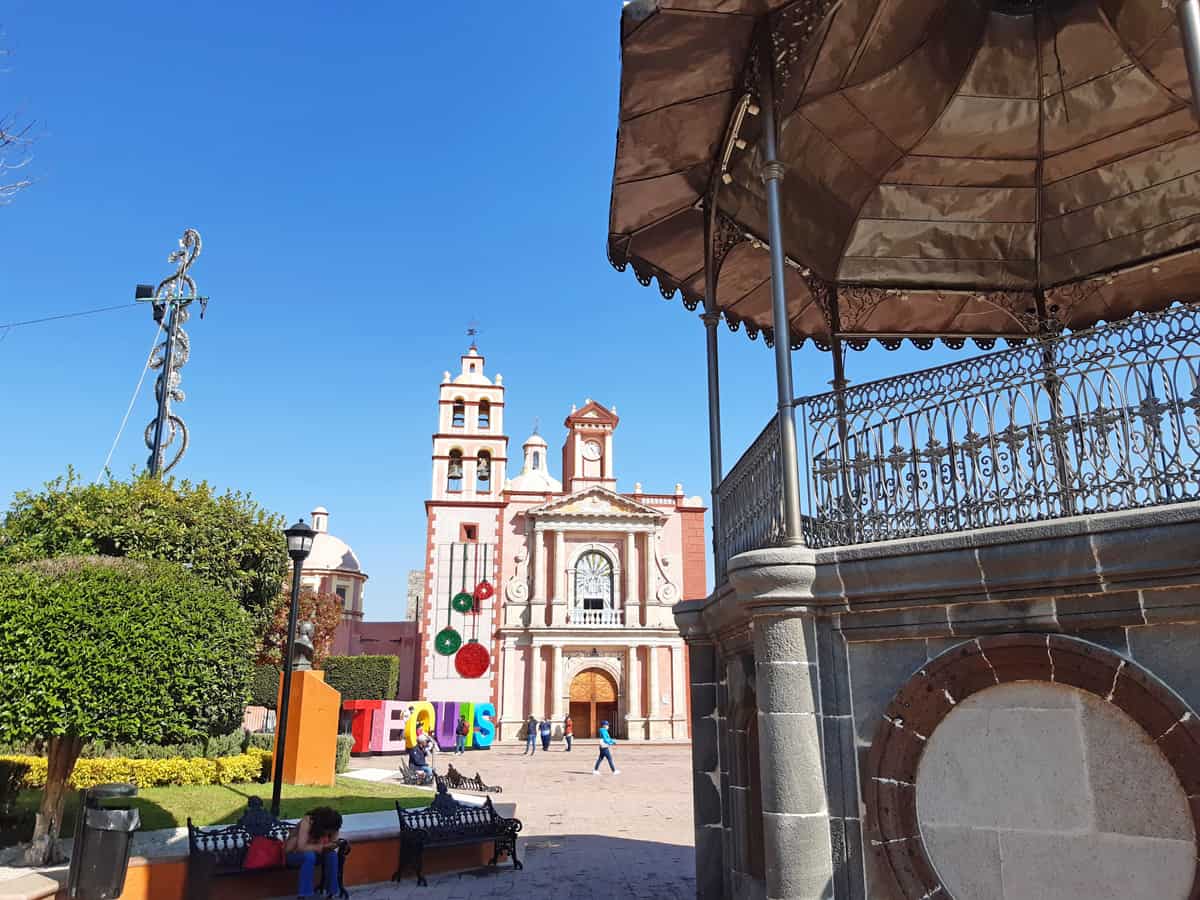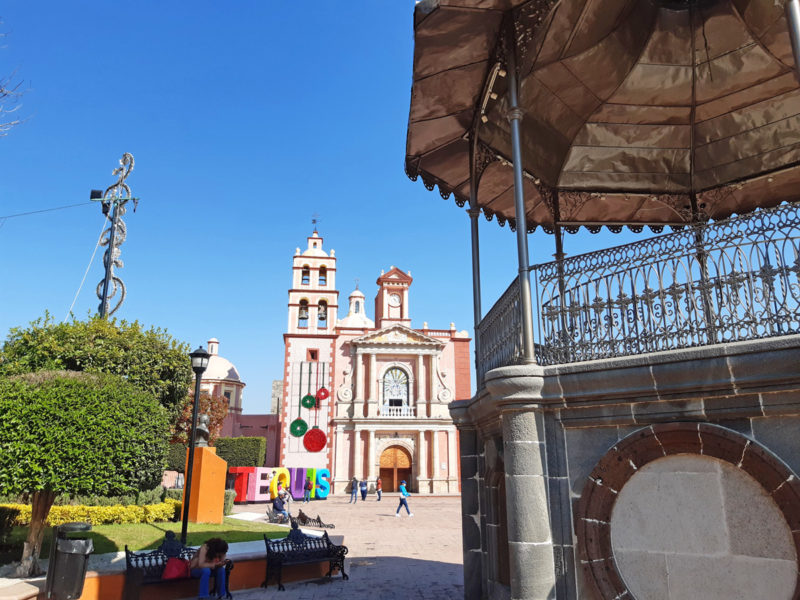 ---
10. Cholula – a town with lots to see including the Great Pyramid of Cholula (the largest monument ever constructed in the world). More: The Pueblo Magico town of Cholula (Mexico)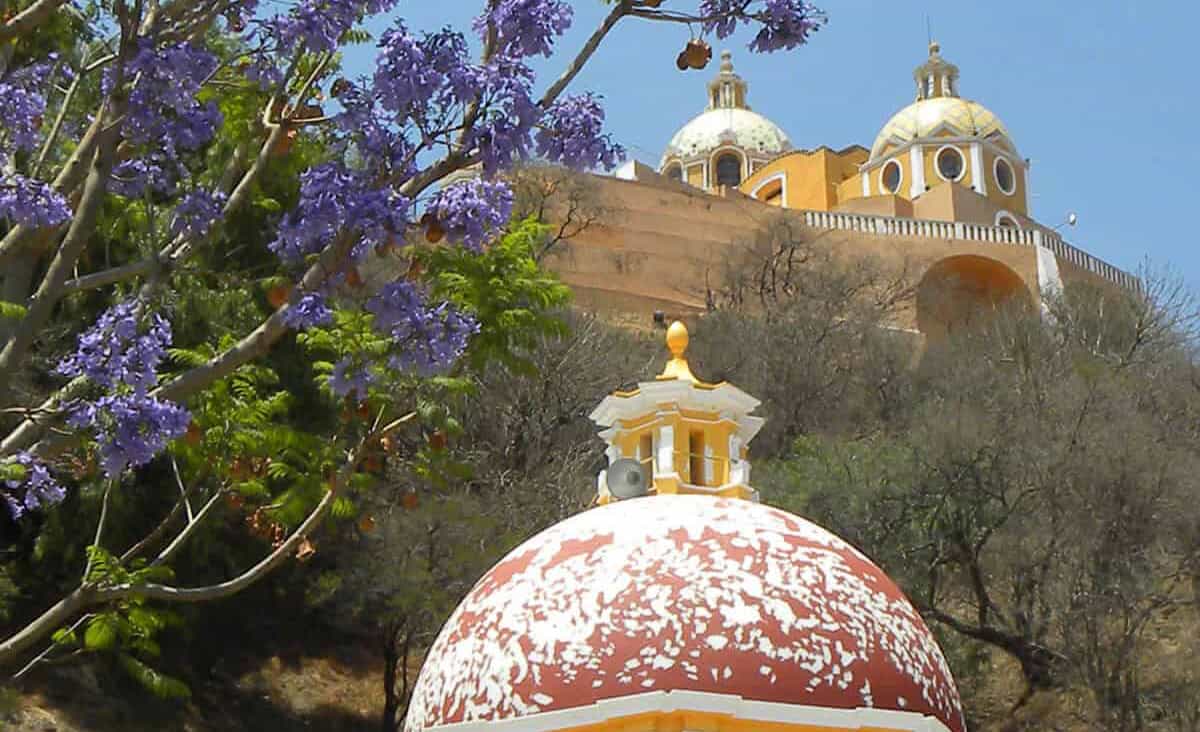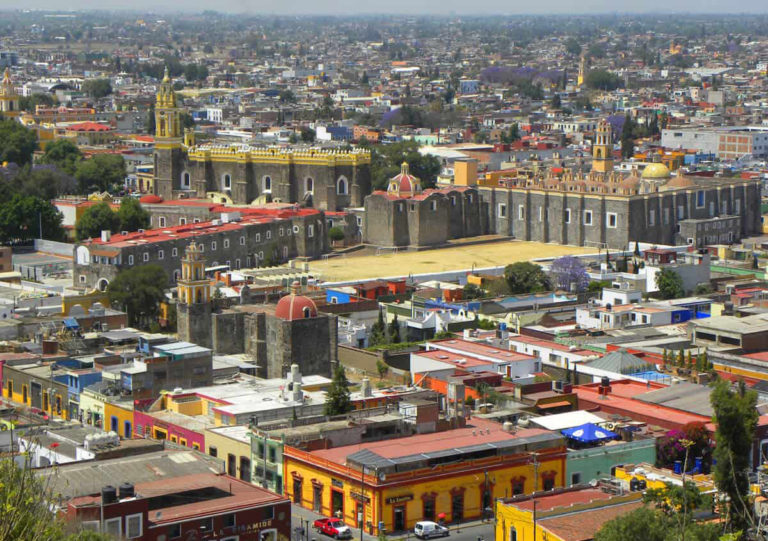 ---
11. Valle de Bravo – A small town on a lake, Valle de Bravo attracts a lot of tourists (principally from Mexico City). It's an attractive town and the lake attracts people attracted to water sports. It just wasn't among my favorite Pueblo Magicos. More: Visiting the (overrated?) Pueblo Magico town of Valle de Bravo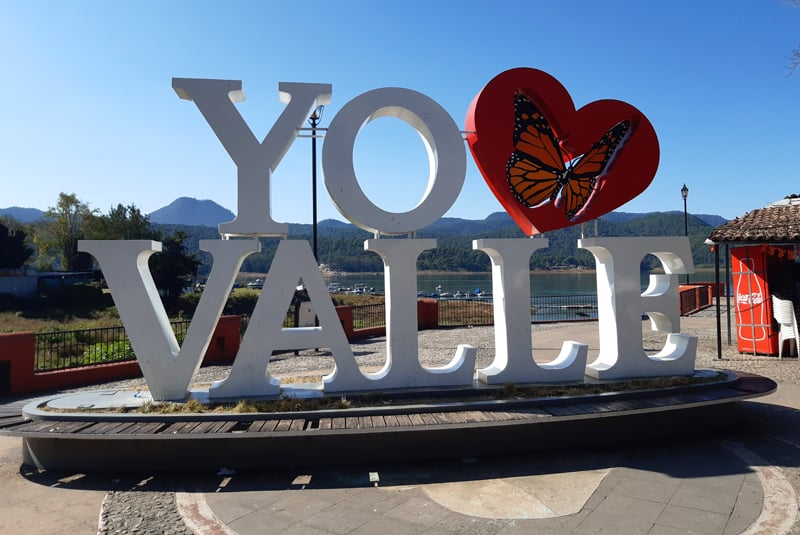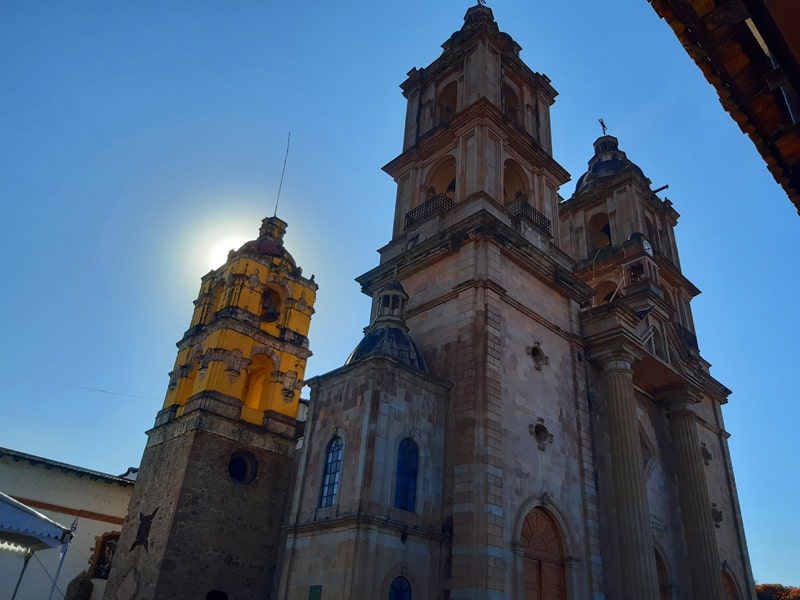 ---
12. Real del Monte. A mining town in Hidalgo famous for it's gold and silver deposits…and the English from Cornwall that ran the mines in the 1800s. More: What you should know about Real del Monte.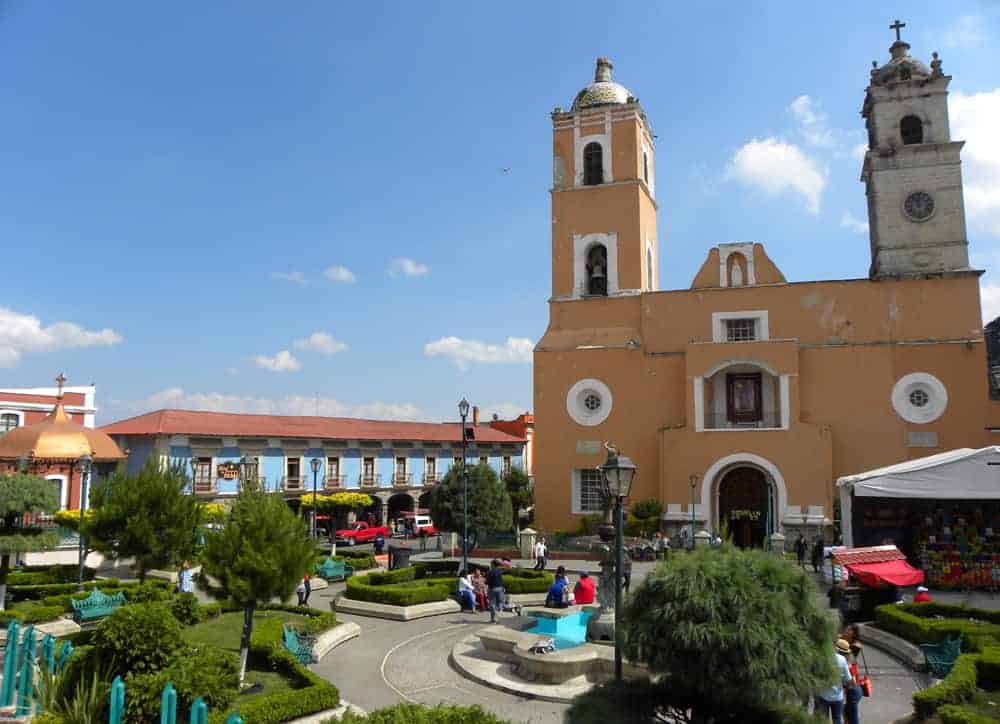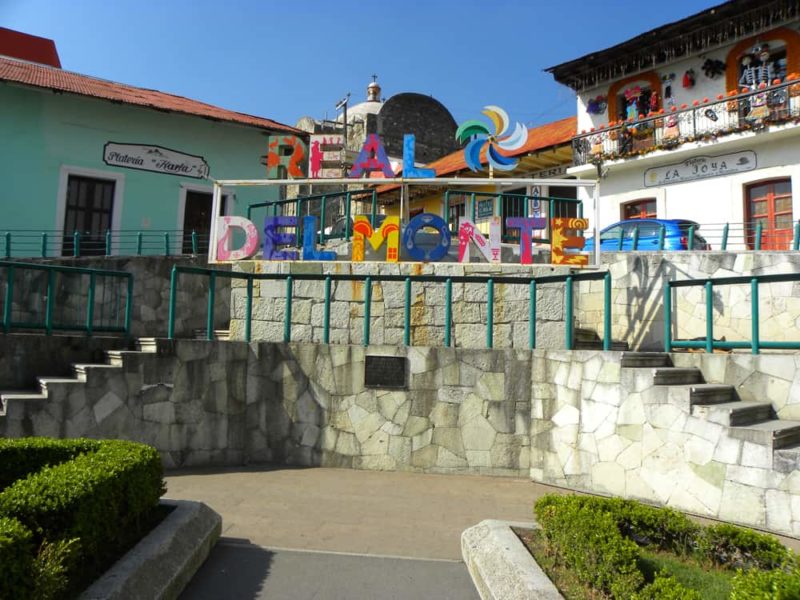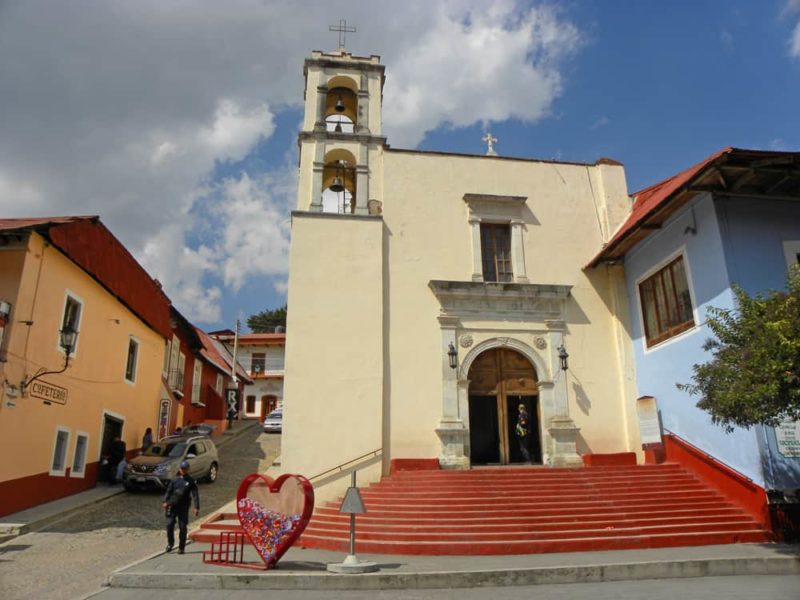 ---
13. Creel – Creel is cute but the main reason people come here is to take tours of the region and to use it as a base when visiting Copper Canyon. More: Visiting the Pueblo Magico town of Creel. And what you really have to know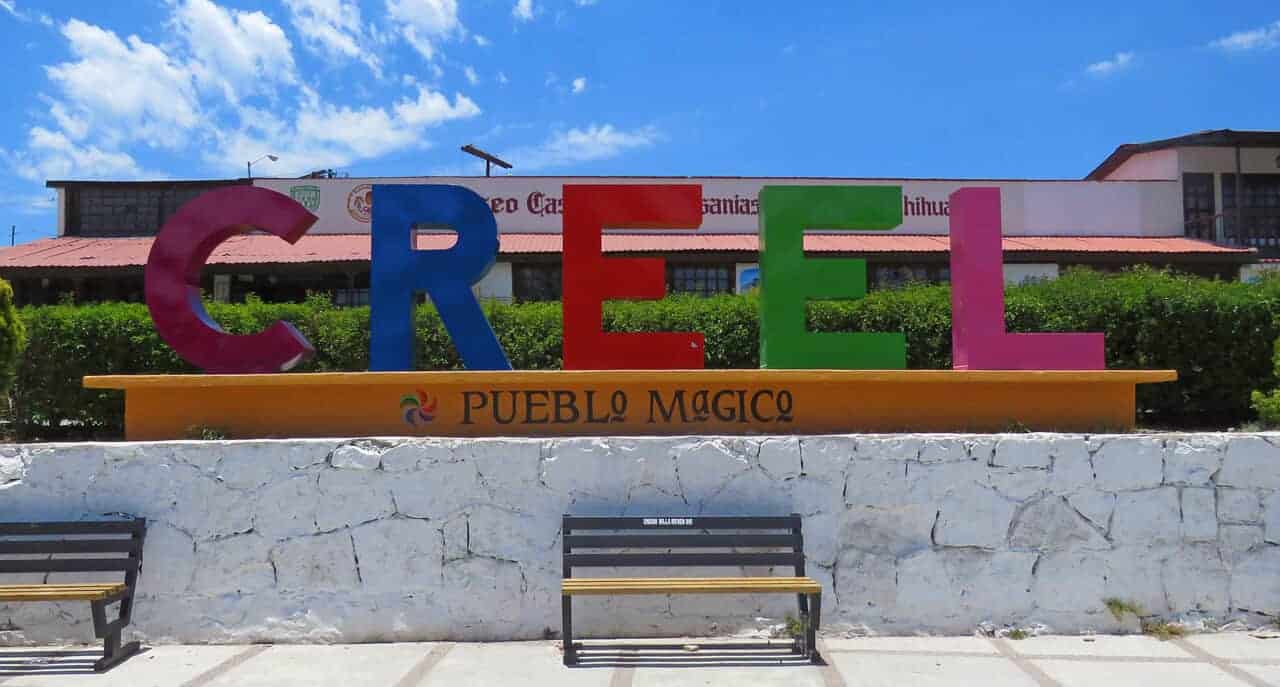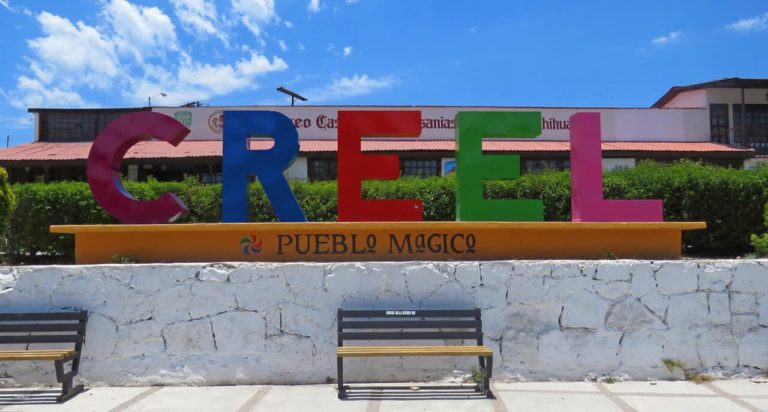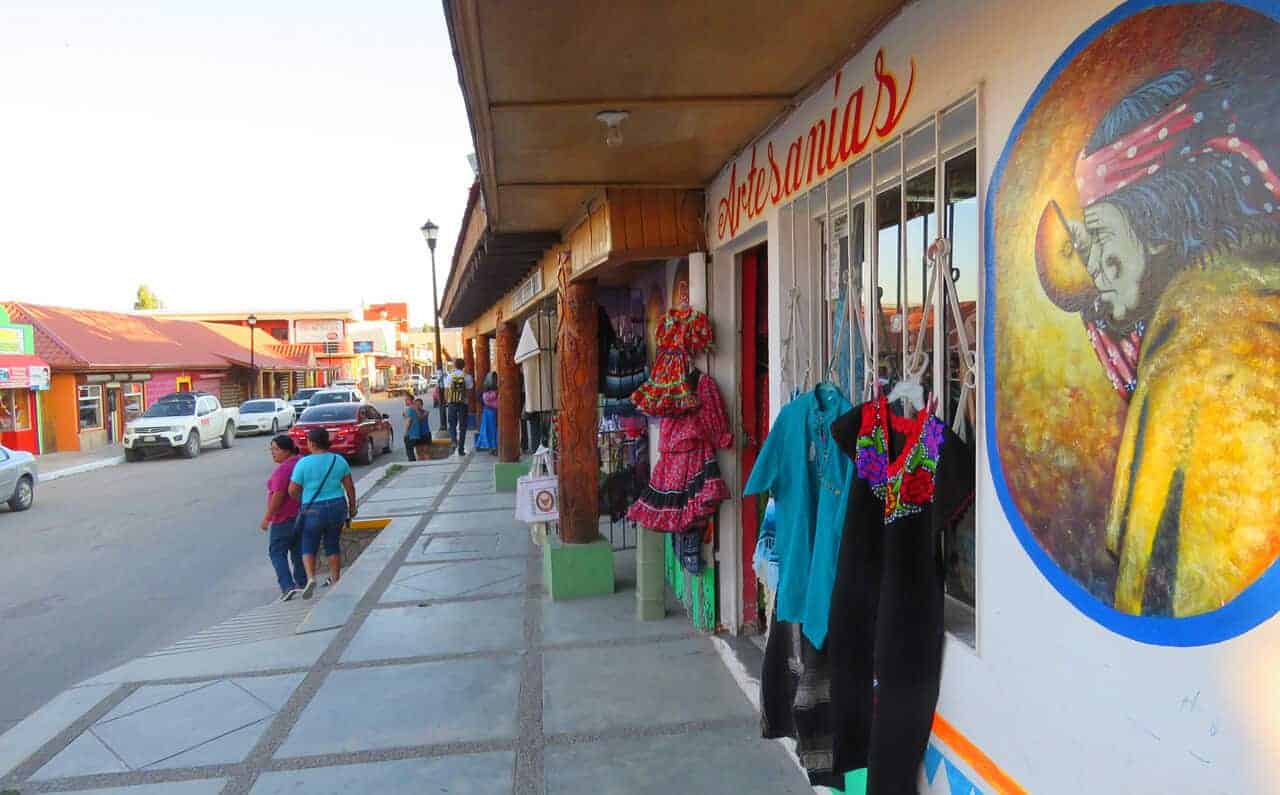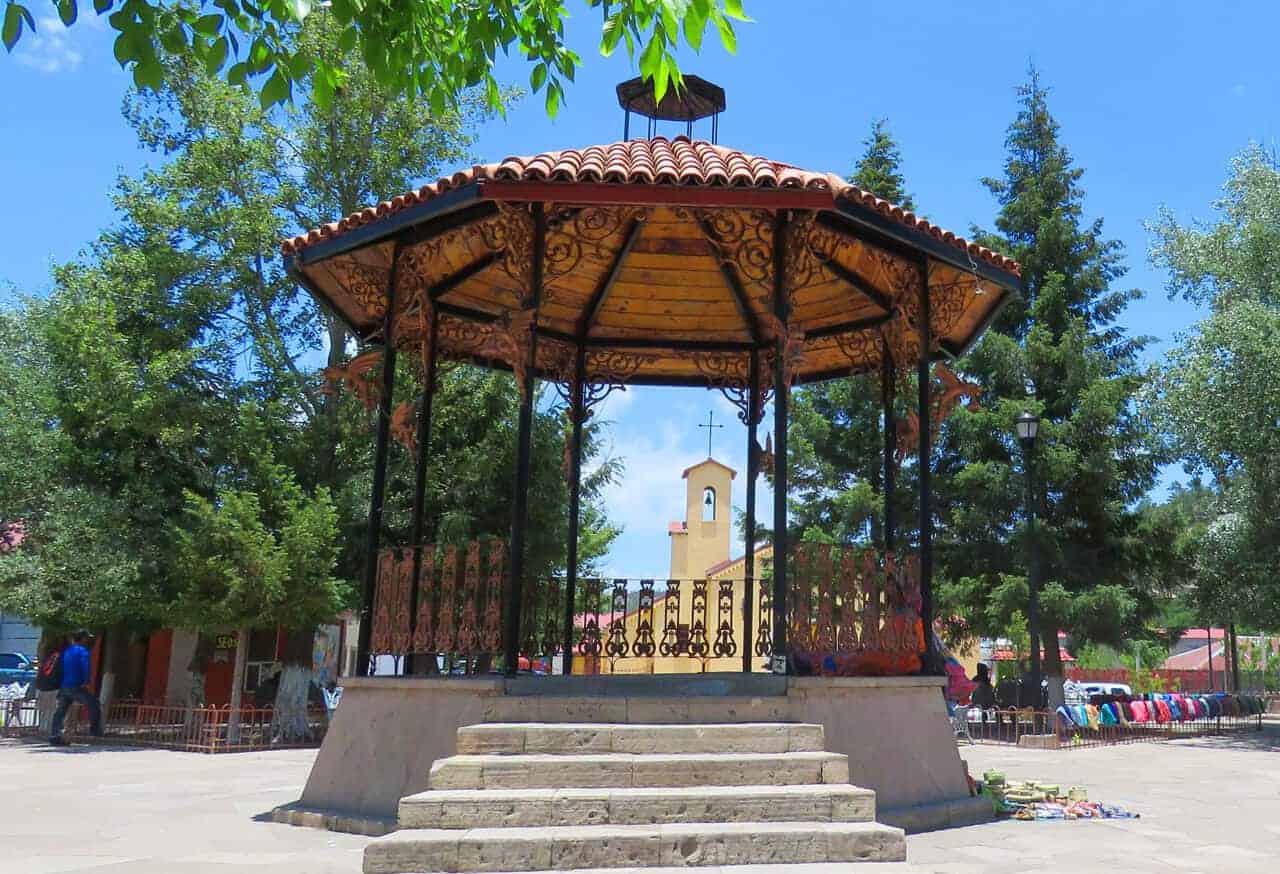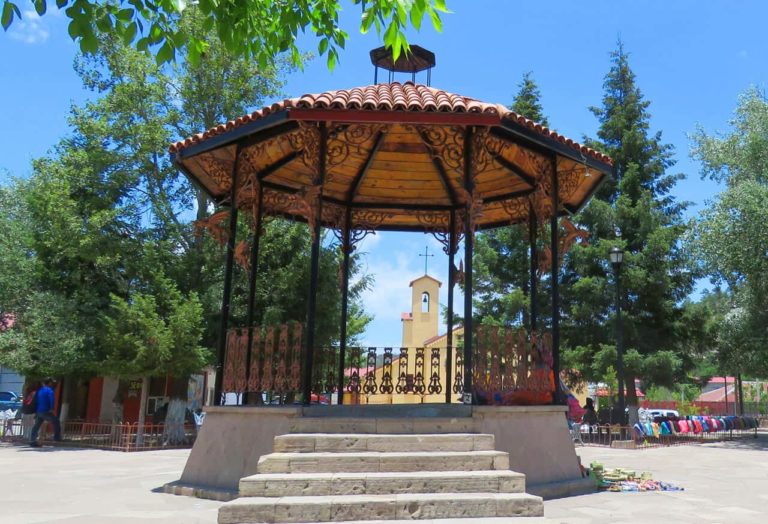 ---
---
Note: the map below doesn't include the 45 Pueblo Magicos added in 2023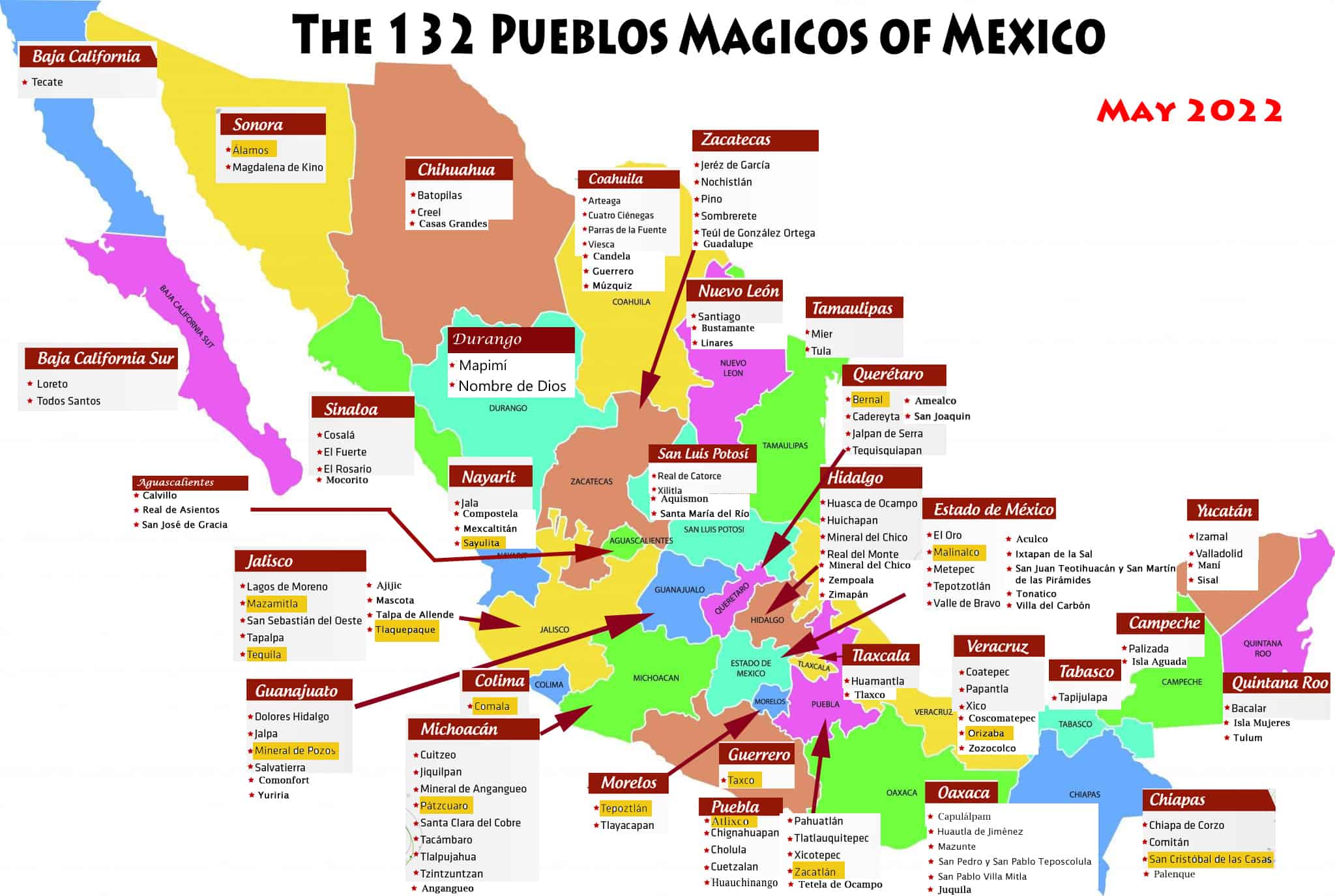 The States with the most Pueblos Magicos:
Estado de México 10
Puebla 10
Jalisco 9
Michoacán 9
Coahuila 7
Hidalgo 7
The States with most of "the best Pueblos Magicos" (as voted on above):
Jalisco 3
Puebla 2
More information on the Pueblos Magicos of Mexico
Mexico's Secretario de Turismo has lots more details on Pueblos Magicos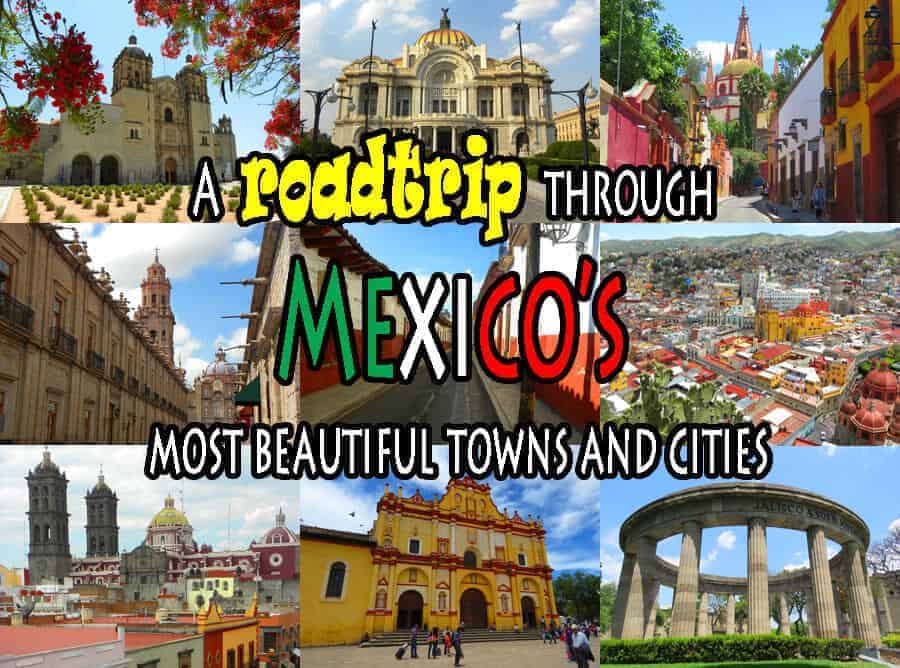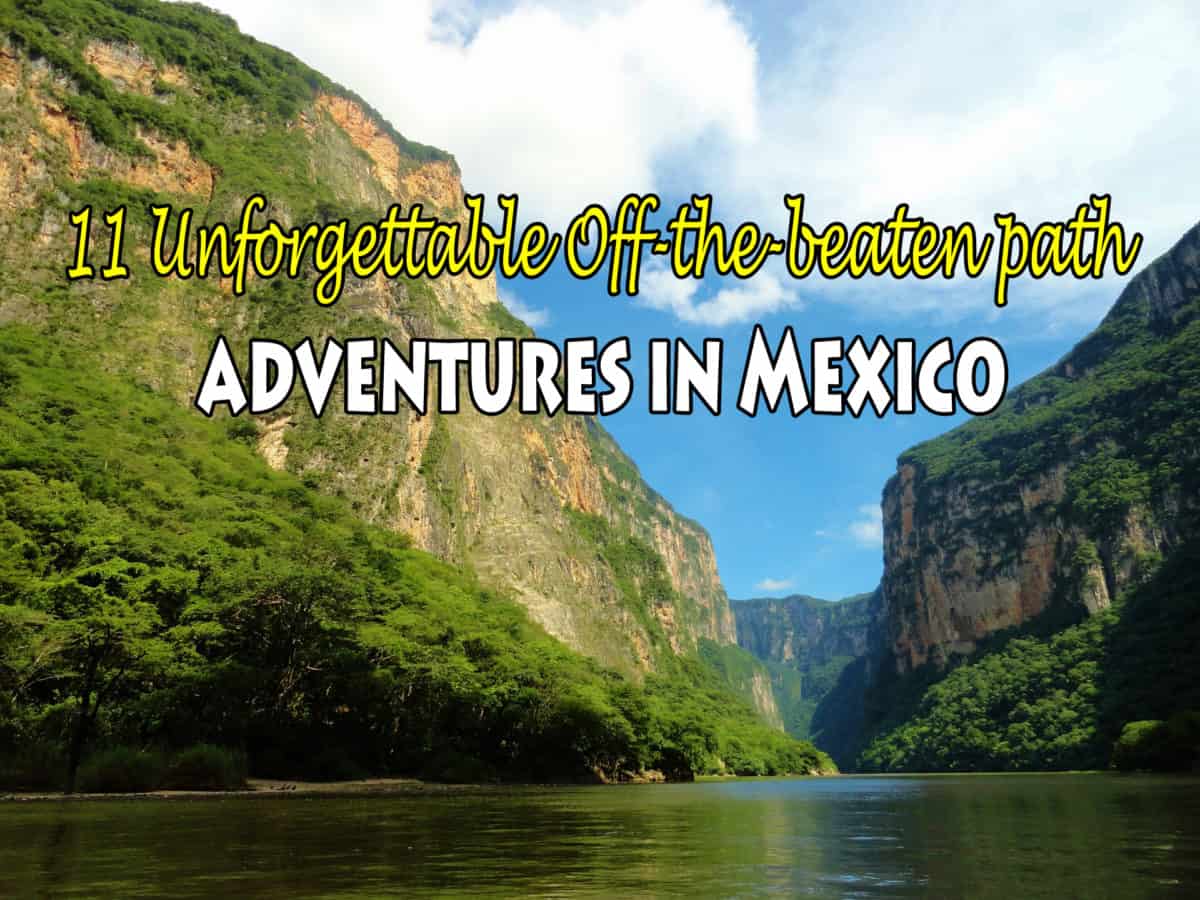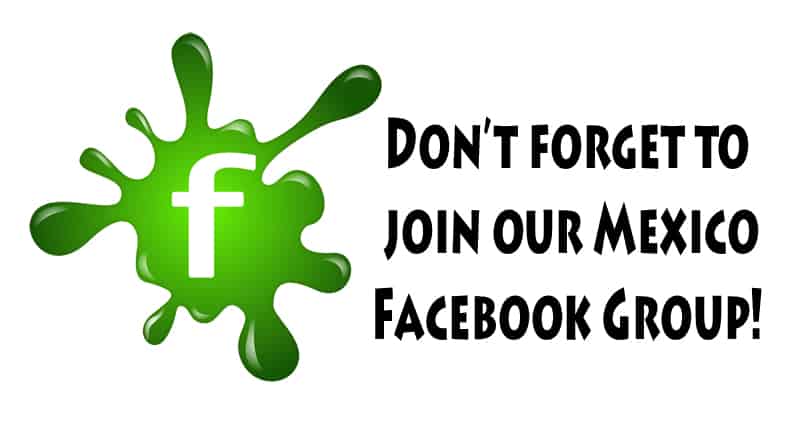 Ps If you find our blog helpful, please consider using our links to book your flights, hotels, tours, and car rentals. Have a look at our Travel Resources page.