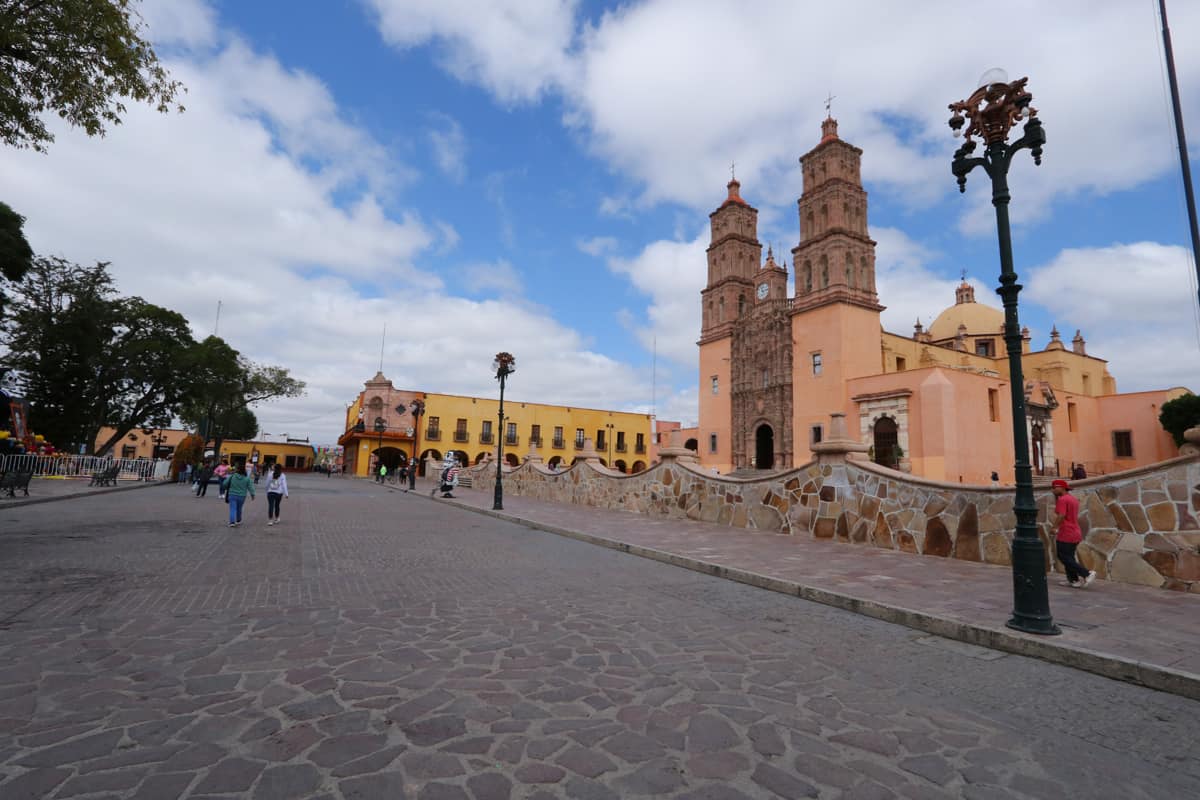 Visiting the Pueblo Magico of Dolores Hidalgo.
It's Mexico's cradle of independence and a Pueblo Magico. But what is Dolores Hidalgo like? And what is there to see?
We came to Dolores Hidalgo from San Miguel de Allende. The differences between the two towns couldn't be starker. The fancy bus companies – Primera Plus and ETN – don't come here. We took Coordinados, a no-frills bus line where people stood in the aisle and which had regular stops along the highway. Next to us sat a farmer with a big pumpkin on his lap. There were no other foreigners on the bus and I wouldn't see another white face during our 2 days in Dolores Hidalgo.
It takes about an hour to get to Dolores Hidalgo from San Miguel. The bus pulled into a bus station. Although after dark, this is a safe town and the pretty streets were bright and buzzing with people. A young man from our bus (who must have thought we were lost) asked us where we were going and we walked with him the three blocks to the main square, the Plaza Principal (also called Jardín del Grande Hidalgo, named after Miguel Hidalgo. More on him soon). It was vibrant, the square pretty with all its colonial buildings. Families were walking around, music was playing. We thanked and said our goodbyes to the young man and continued on about four blocks to our Airbnb*.
*Which I won't recommend because it was lousy in so many ways. If coming to Dolores Hidalgo, stay at Hotel CasaMia. I'll have more on that later on.
---
---
The significance of Dolores Hidalgo
On September 16th of 1810, the town's local priest (Miguel Hidalgo y Costilla) called for an uprising against the Spanish rulers of Mexico. He did so with Ignacio Allende and Juan Aldama by his side, two other personalities recognized today as the leaders of Mexico's independence movement.
Hidalgo followed up his cry for independence (called the "Grito de Dolores") by actively taking up arms and leading an insurgent army of about 40,000 men. After victories in Guanajuato and Valladolid (now Morelia), Hidalgo's army lost in a battle outside Guadalajara. He was captured and executed on June 26 of 1811.
After Mexico succeeded in obtaining independence in 1821, Hidalgo was recognized as the first insurgent and the Father of the Nation. In his honor, the state of Hidalgo and the city of Dolores are named after him. Mexico celebrates its Independence Day on September 16th, the day he proclaimed his rebellion.
Dolores Hidalgo, because of its historical importance, is included on the list of Mexico's Pueblos Magicos.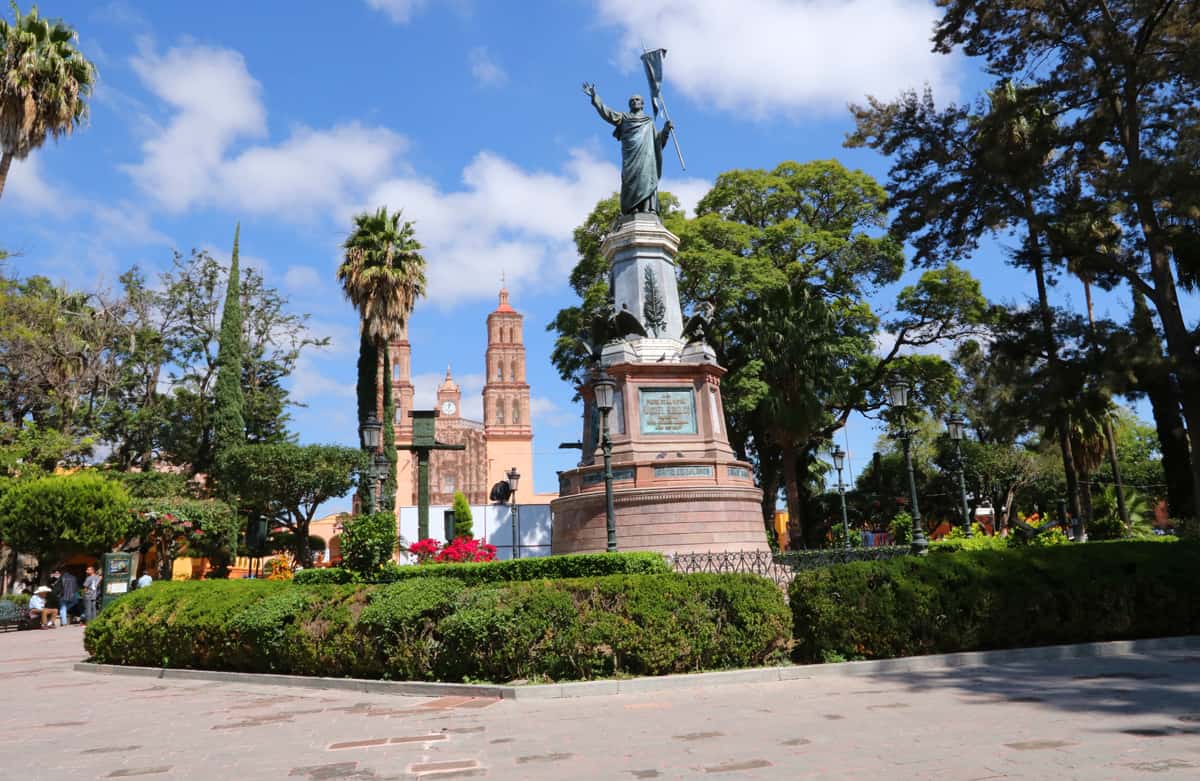 ---
---
What to See in Dolores Hidalgo
Plaza Principal. Life in Dolores Hidalgo revolves around the very pretty main square, the Plaza Principal. In the center, surrounded by trees and flowers, is a large statue of Miguel Hidalgo. Around the square are some of the town's most beautiful colonial buildings including the Casa Visitas (a mansion with a baroque façade) and the Bicentennial Museum (an arcaded building next the Parroquia that holds relics from the first 100 years of Mexican independence).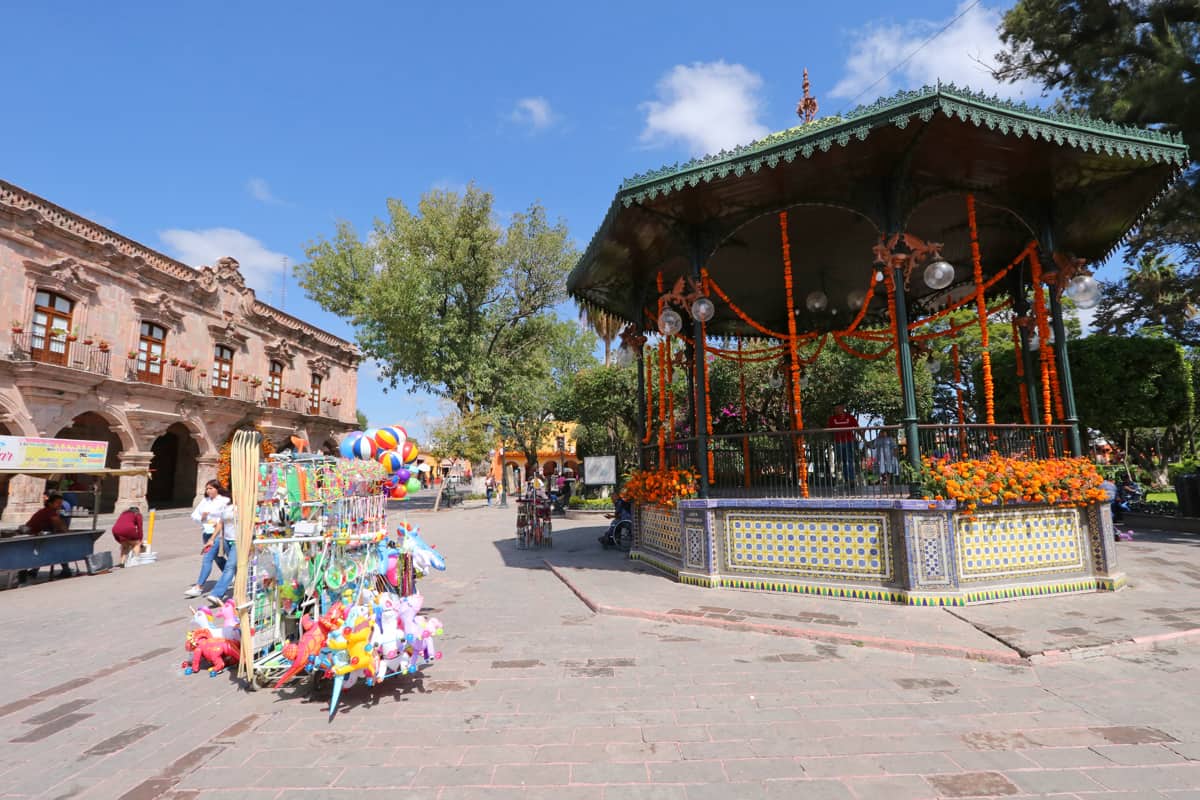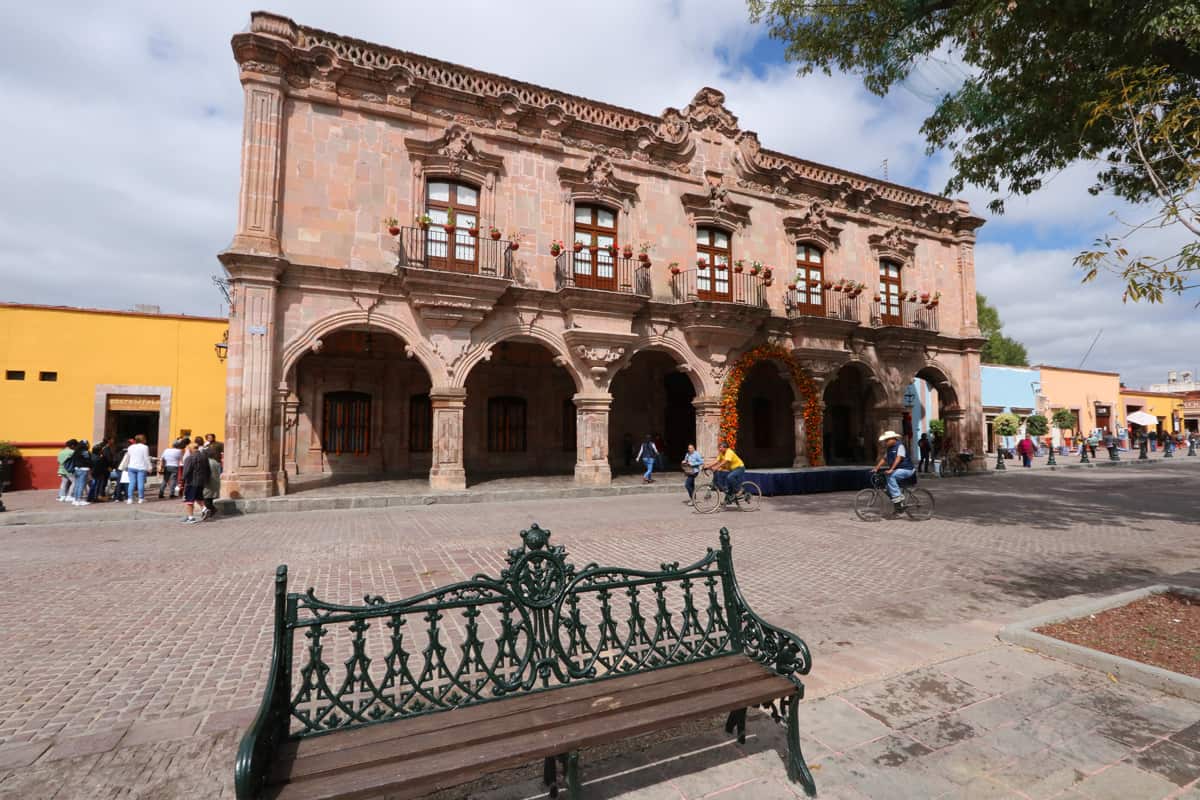 The Parroquia de Nuestra Señora de los Dolores was where Miguel Hidalgo made his cry for Independence. You'll see a placard on the step of the church marking the spot. The church was completed in 1778 and is considered a good example of New Spain Baroque.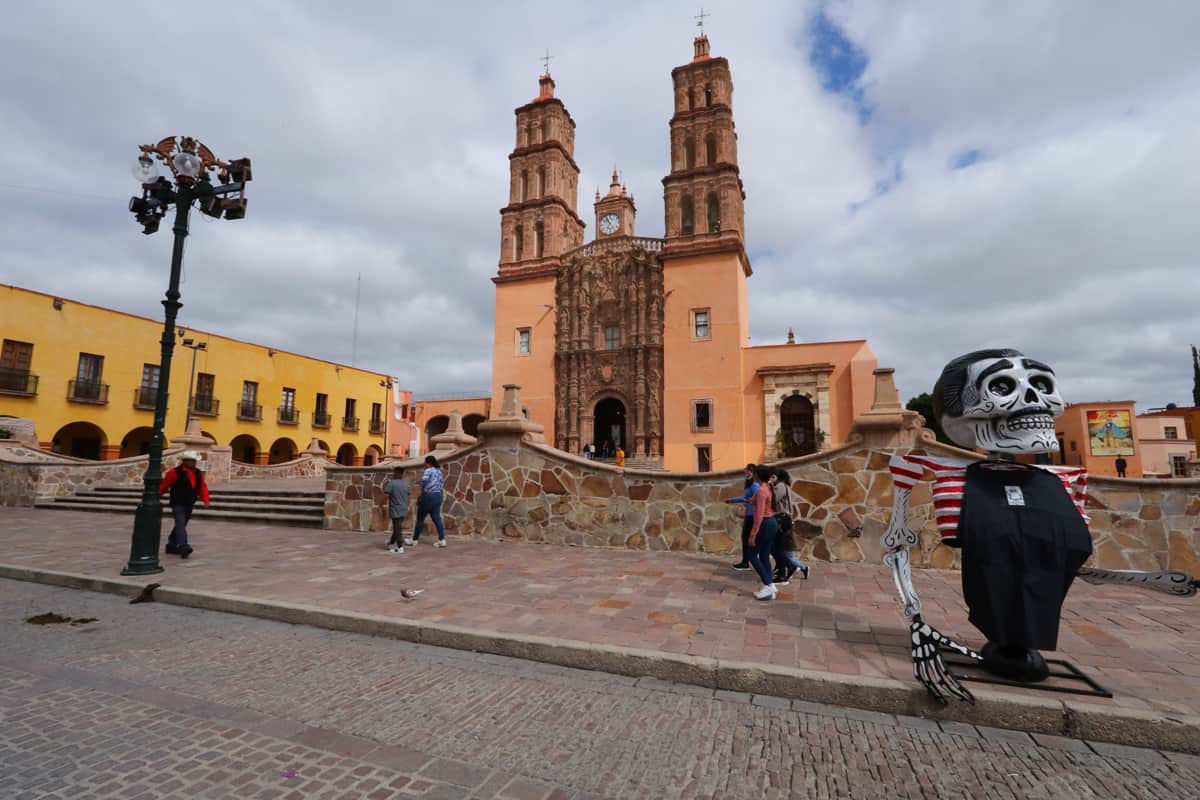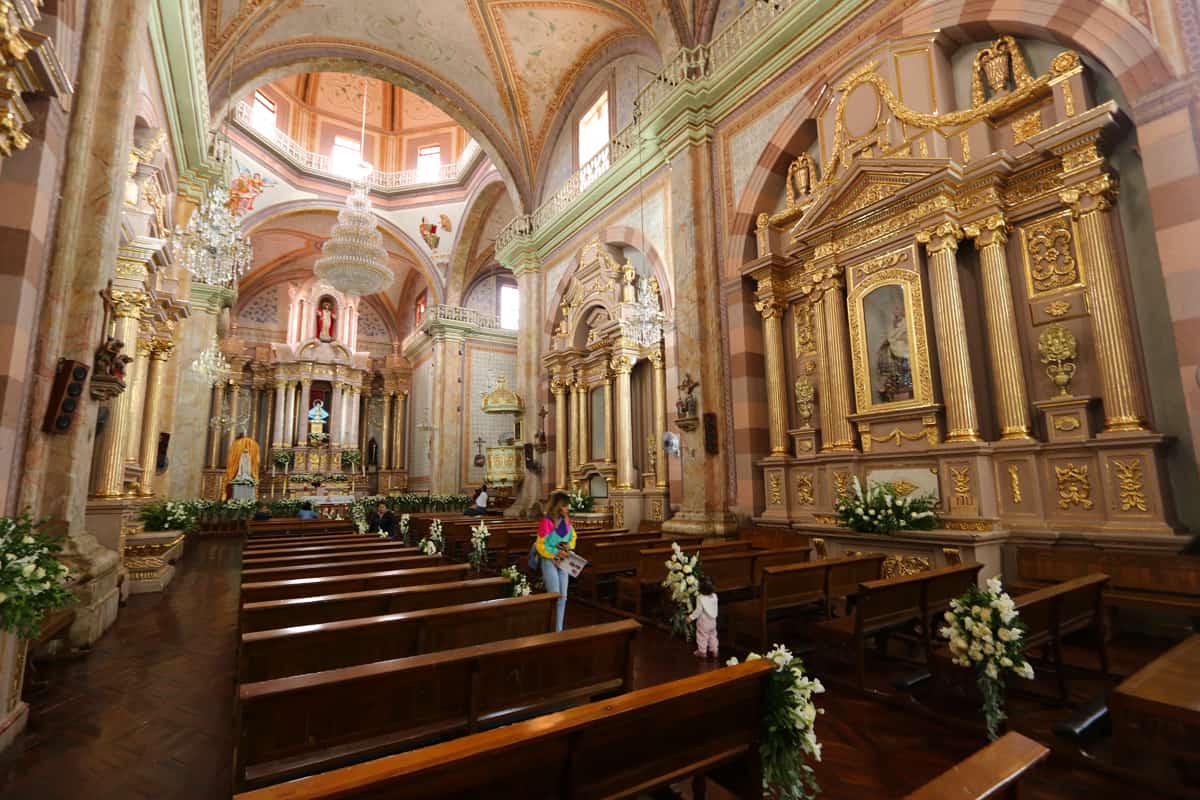 ---
---
National Independence Museum. This museum covers everything you need to know about Mexican Independence. It tells you the conditions leading up to 1811 and highlights Miguel Hidalgo and his role as the father of the revolution. 20 Pesos entry fee. A required visit if coming to Dolores Hidalgo.
Parroquia de la Asunción. If you've just come from San Miguel de Allende and see this church you may think "hey, I've seen this before…". That's because the architect of the church is Zeferino Gutiérrez, the same man who designed the Parroquia de San Miguel Arcángel in San Miguel. The work on the Parroquia de la Asunción started in 1875, 5 years before the Parroquia de San Miguel Arcángel. So it was a bit of a trial run in creating the façade of what is probably the most photographed church in Mexico…
There are a few more sights and things of interest in Dolores Hidalgo. The José Alfredo Jiménez Museum is the former home of a man considered the greatest composer and singer of Mexican folk music. Majolica is a tile similar to Talavera (it's named after the Spanish island of Mallorca where it originated) and you'll find many workshops and handicrafts stores selling them.
Below: a few more photos of Dolores Hidalgo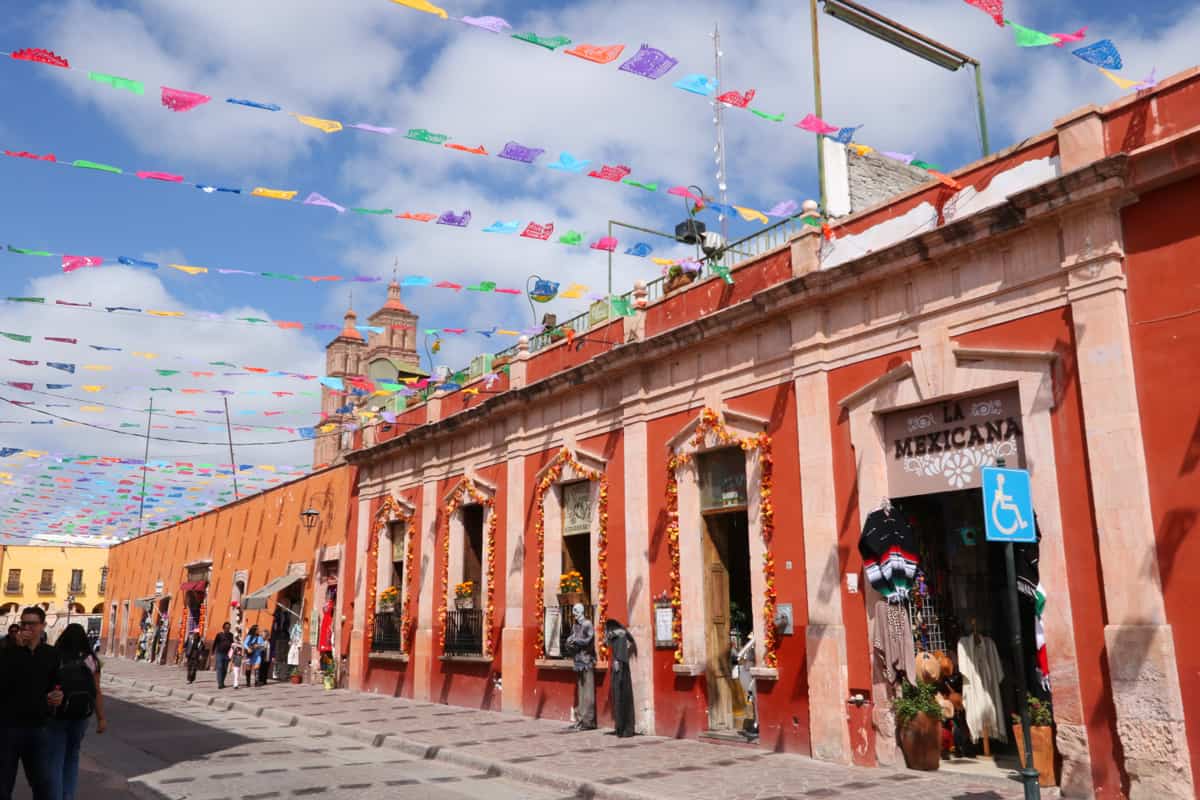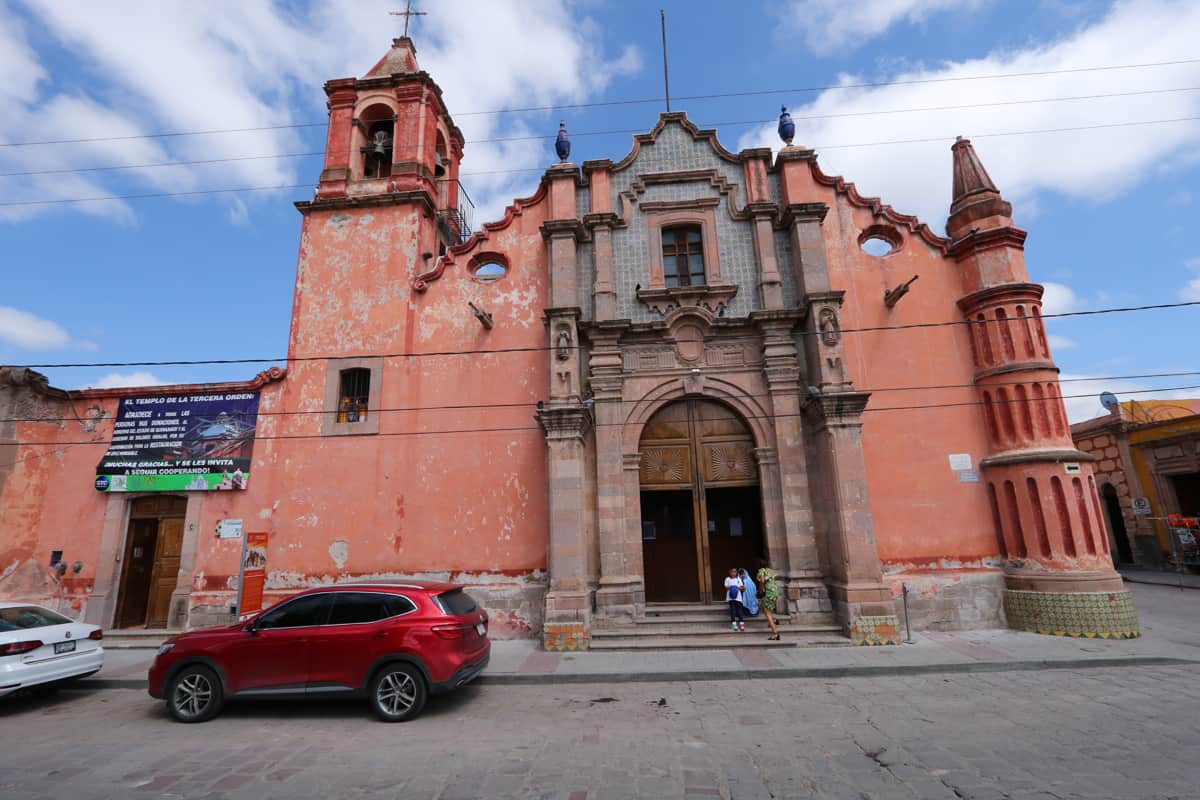 ---
---
Practical Information on Dolores Hidalgo
Where to eat: Café la Puerta is a block away from the main square. We loved their sandwiches, cakes and coffee. Great. If you like Carnitas, go to Carnitas Vicente. Excellent and good pricing.
Where to stay: Café la Puerta also owns Hotel CasaMia which is on their premises. Good pricing, great location and you have a fantastic café connected to it.
How to get to Dolores Hidalgo: Coordinados and Futura do the route from San Miguel de Allende to Dolores Hidalgo (about an hour). Unebus and Flecha Amarillo do Guanajuato to Dolores Hidalgo (about 1 ½ hrs).
How long to stay in Dolores Hidalgo? Dolores Hidalgo isn't big and you can do it in a day. See the main square and the Parroquia and visit the Independence museum. Walk the colourful streets around the square for a bit of local life. It's quite pretty. Stay a night if you wish, Dolores Hidalgo is less expensive and less crowded than either San Miguel de Allende or Guanajuato. There's something special about the ambiance of small towns in Mexico.