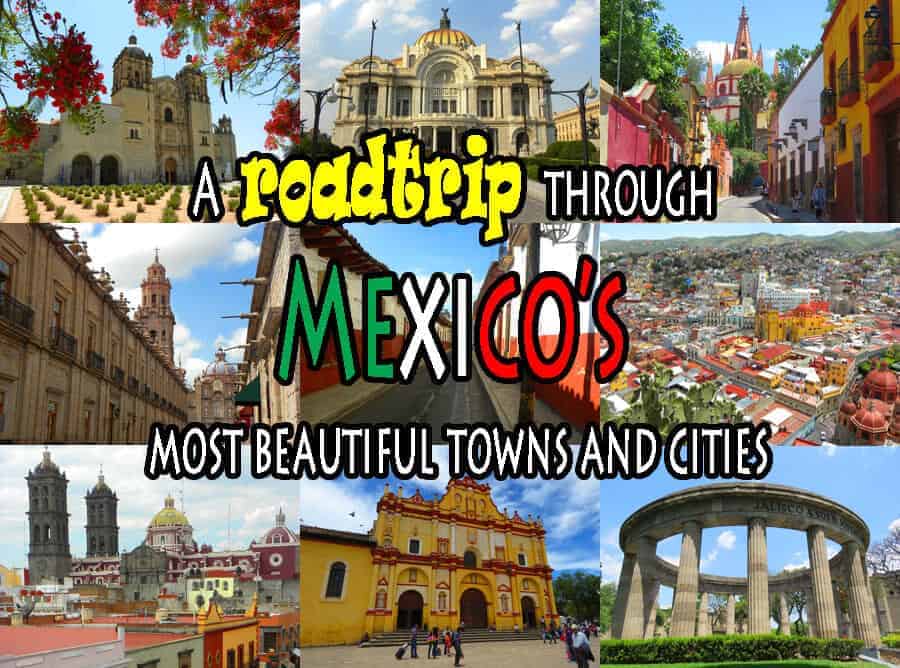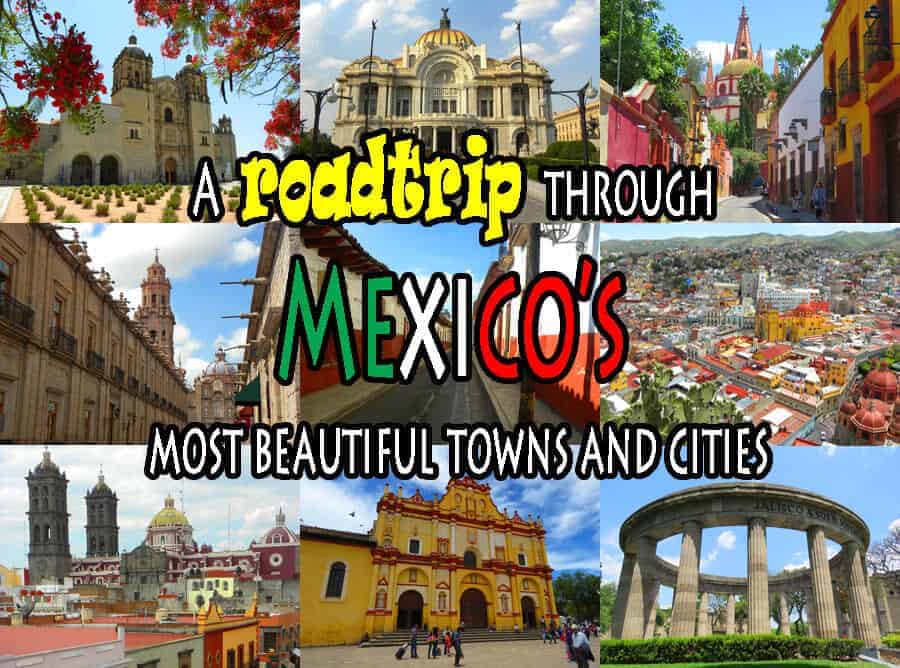 A roadtrip through Mexico's most beautiful towns and cities
When people think "Mexico" what usually comes to mind are beaches. What they don't know is that the greatest beauty of the country is inland, among the mountain ranges that dominate much of the interior.
Not only are the cities and towns that I cover below beautiful, they are blessed by a temperate climate that never sees extreme highs or lows due to the high altitudes. Winters are never cold, summers never too hot. I've been to San Miguel de Allende in July and it was actually a relief from the hot and humid temperatures in Montreal.
Another thing you should know is that bus transportation in Mexico is fantastic (much better than in Canada or the US). Among the best bus lines are ETN, Primera Plus and ADO which I'll refer to in this post. You'll have reclinable seats, your own entertainment screens, AC, power outlets and onboard toilets (a man and a woman's toilet). It's like first class on a plane. So there's no need to rent a car – the road trip that I describe below is actually best done by bus.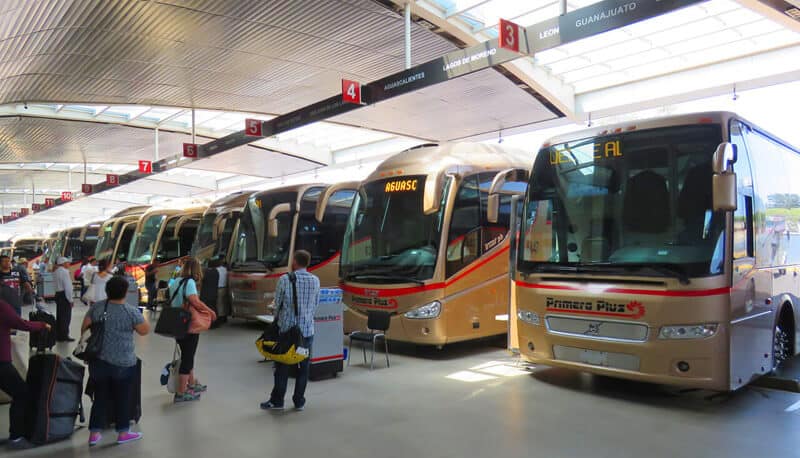 The towns and cities that I list below are my favorite places in the country. I've also tried to vary up this itinerary with a mix of large cities and small towns. Just know that all are beautiful and interesting in different ways.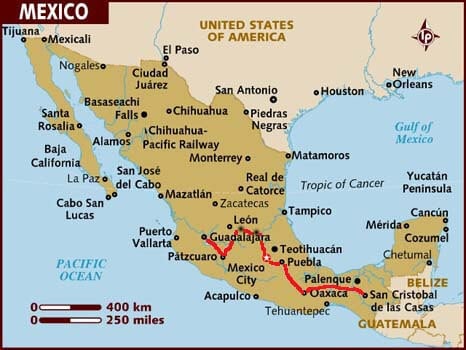 ---
---
Guadalajara
Guadajara is our starting point. It is Mexico's 2nd largest city and you can fly direct there from many US destinations (without having to transfer in Mexico City).

Guadalajara has a very attractive, very walkable city center – most of the attractions are in a concentrated area connected by a series of pedestrian-only plazas and parks. You'll see churches, fountains and museums.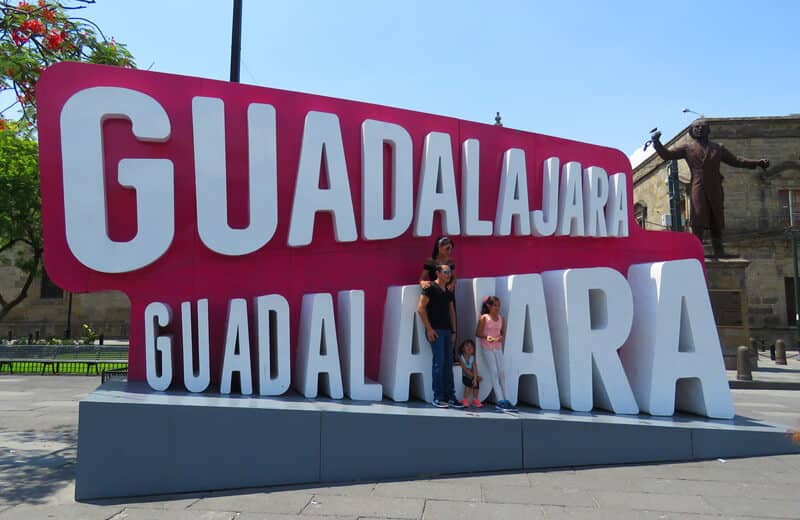 Highlights include Guadalajara Cathedral (one of Mexico's oldest and largest Cathedrals), the "Rotunda of Illustrious Men", Plaza de Liberacion, the Degollado Theatre, Plaza Tapatio, the Cabañas Cultural Institute (which is a UNESCO World Heritage Site), and the Templo Expiatorio del Santísimo Sacramento. The above can be done in a day. If you have a bit more time, take the double decker Hop On Hop off bus to see sites outside the center.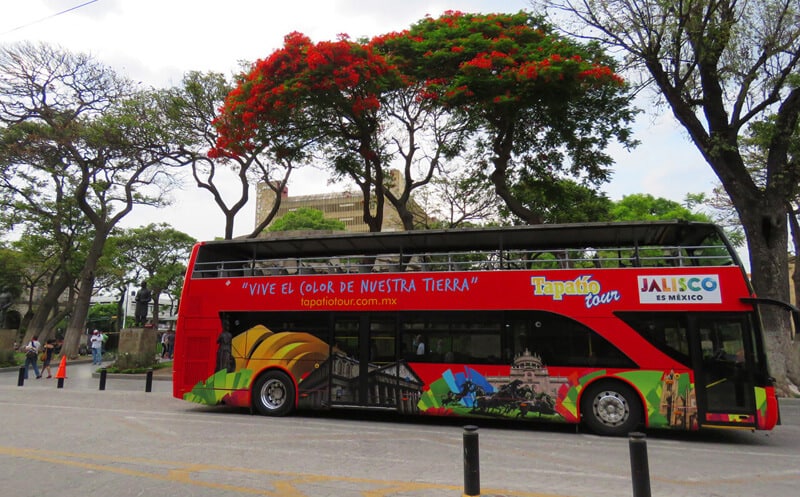 Where to Stay: The Hotel Casino Plaza. One of the nicest hotels I've stayed at in Mexico.
How long to stay: I would give Guadalajara 2 days.
Where to Eat: Restaurant la Fonda de San Miguel Arcangel. Nice atmosphere and great Margaritas.
Next: Patzcuaro. You can get from Guadalajara to Patzcuaro with Primera Plus. The bus ride takes 5 hrs, 20 minutes.
---
---
Patzcuaro
After Guadalajara, you'll love the small town of Patzcuaro.
Located in the state of Michoacán, Patzcuaro is one of 132 "Pueblo Magicos" (Magical Towns) designated by Mexico's Tourism department.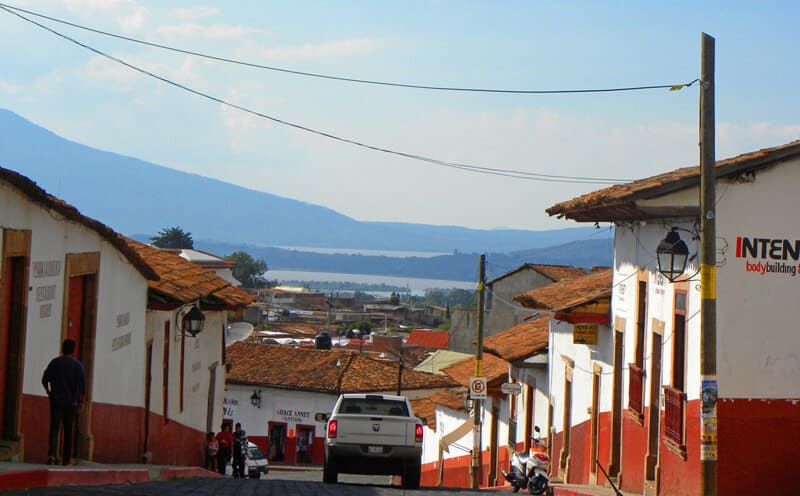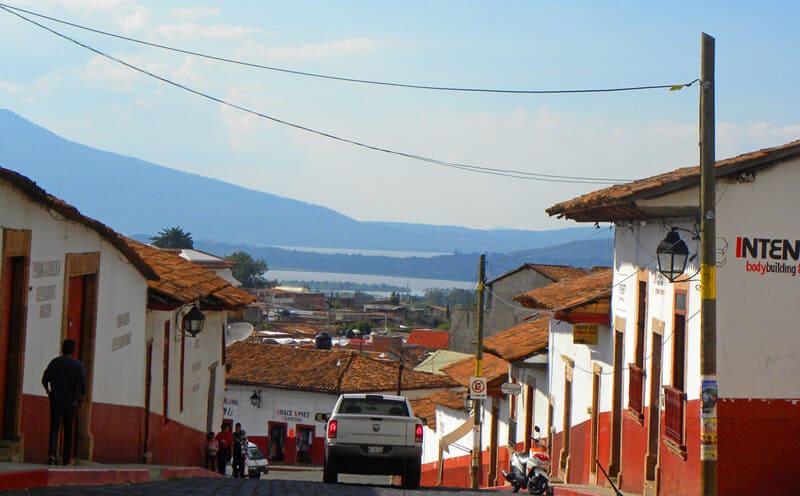 Patzcuaro is what many traditionalists would envision Mexico to be: a small town with churches, porticos, handicrafts (Patzcuaro is famous for its textiles), and a main square where you'll be serenaded by mariachis. Patzcuaro is also known for the uniformity of the colors of its buildings: all white and red with stylized lettering describing the nature of the businesses inside.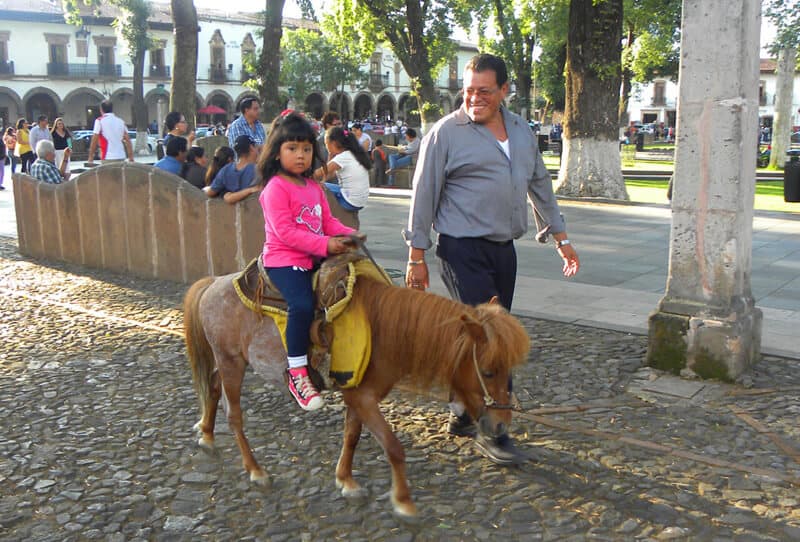 The area around Patzcuaro is very interesting. The most popular highlight is the 40 meter statue of rebel leader Jose Maria Morelos on the island of Janitzio (on Lake Patzcuaro). The town of Tzintzuntzan has Mesoamerican pyramids, old churches and a fantastic Franciscan convent recently visited by the Queen of Denmark. You also have towns around Patzcuaro that specialize in textiles, mask making, copper work and basket weaving. Many people come to this region for its handicrafts.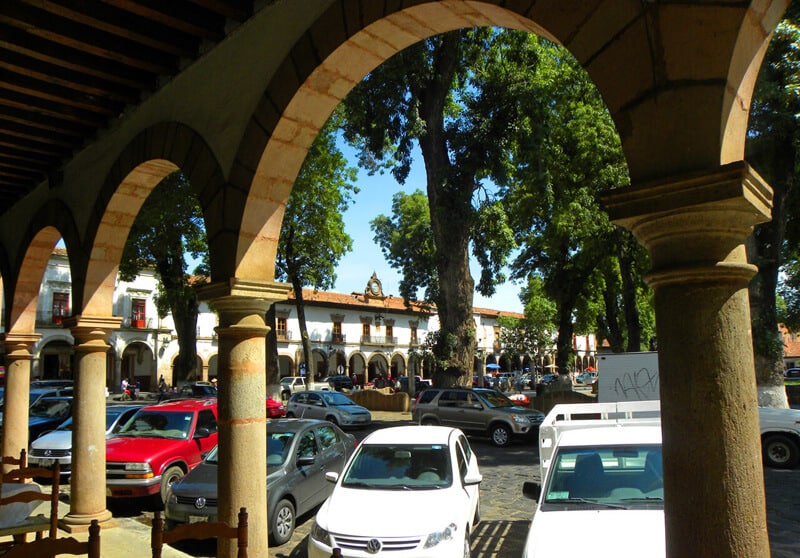 Where to Stay: Hotel Casa Encantada. A beautiful hotel where I stayed with my mom. You can contact Victoria (she's the owner) directly at this email: [email protected]. Tell her I recommended the hotel and she'll give you a 10% discount.
How long to stay: I would give Patzcuaro (and area) 2 days.
Next: Morelia. You can get there by Primera Plus in just over an hour.
---
---
Morelia
I'll admit that Morelia isn't my favorite city. BUT it has some very impressive highlights and it's worth a stop (besides which it's on the road between Patzcuaro and the next destination on this list).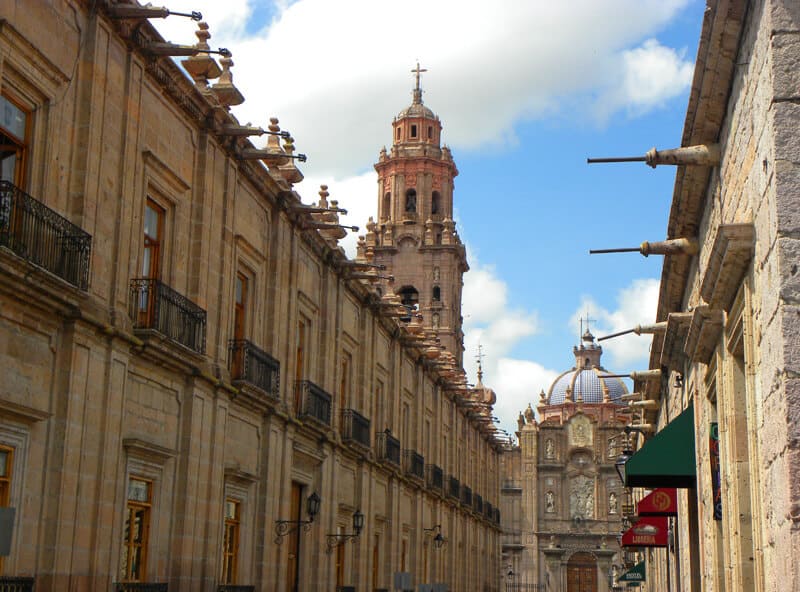 Must See's include Morelia Cathedral, Santuario de Guadalupe (wow!), the Morelia Aquaduct (located right next to Santuario de Guadalupe), Clavijero Palace, The Church of Santa Rosa de Lima, Casa de la Cultura and Carmen church.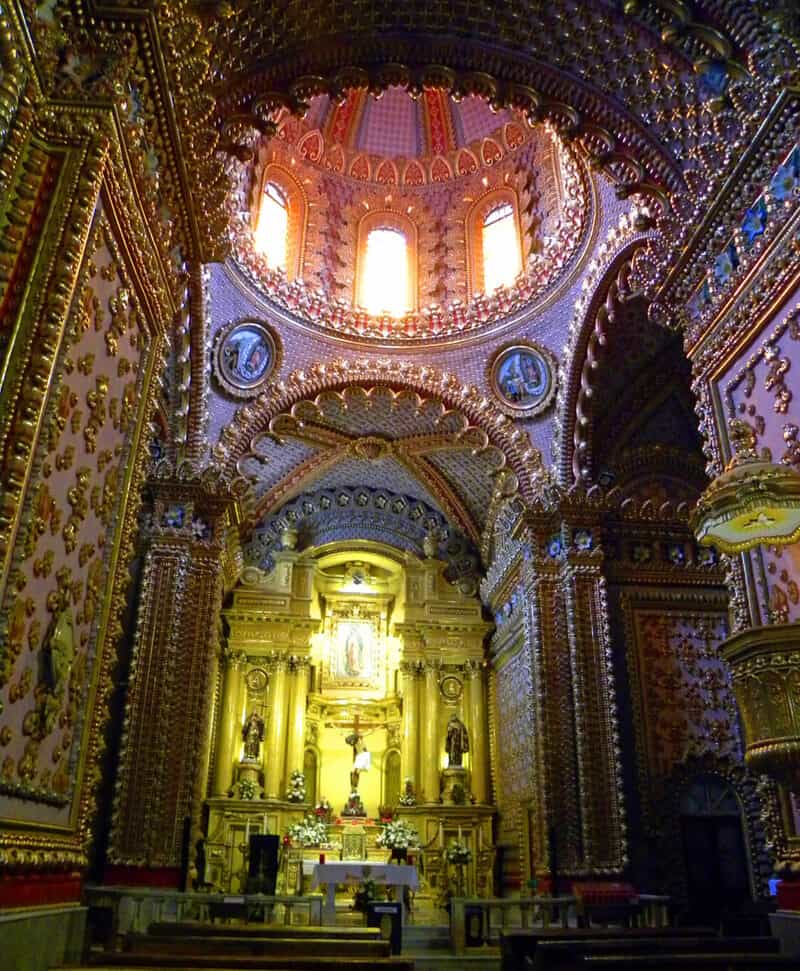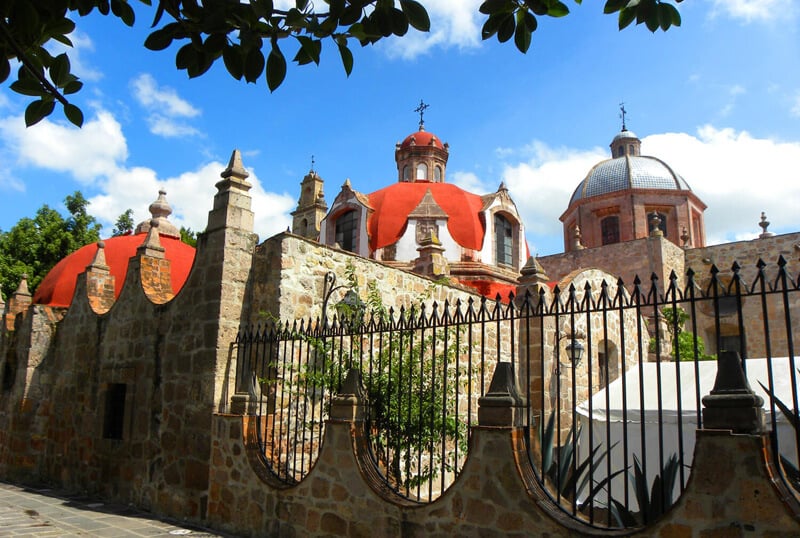 Where to Stay: Hotel Mesón de los Remedios. Very nice hotel, reasonable prices, great location.
How long to stay: I would give Morelia 1 day.
Next: Guanajuato. You can get there by Primera Plus in just over 3 hours.
---
---
Guanajuato
Not only is Guanajuato one of Mexico's most beautiful cities (maybe the most beautiful?), it is one of the prettiest cities I've seen anywhere in the world.

It's not a big place and you can see it all in one full day (although I would recommend 2). You'll see lots of colourful churches and streets, an incredible university building (Guanajuato is a lively University town), and you can go up to the Pipila statue where you'll have incredible views of the town and surroundings. Just getting into Guanajuato is an experience – you'll have to take a taxi from the bus station which will take you through old tunnels to get to the old city.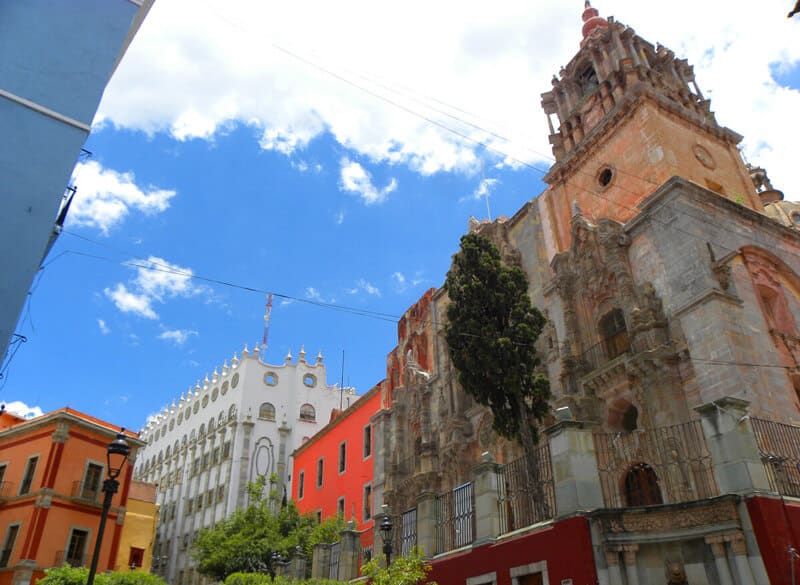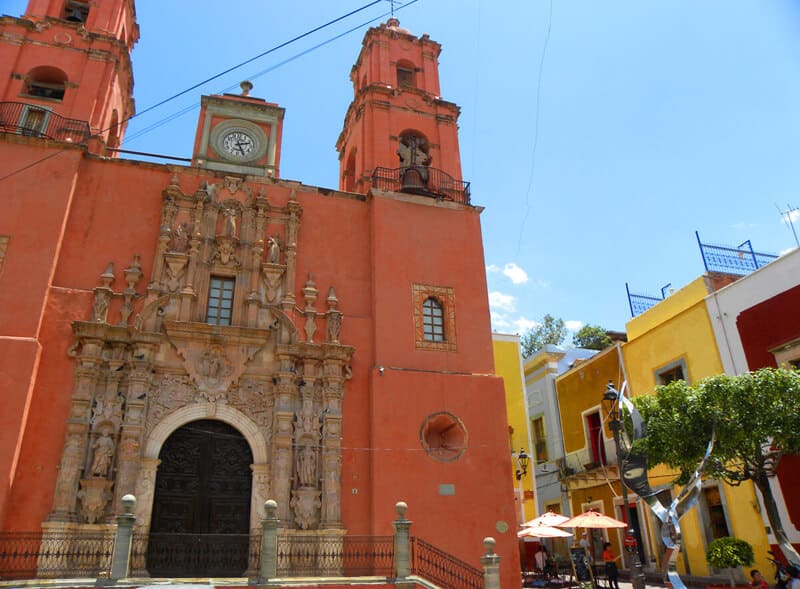 Don't miss Guanajuato.

Where to Stay: the very charming and very affordable Casa de Pita.
How long to stay: I would give Guanajuato 2 full days.
Next: San Miguel de Allende. ETN and Primera Plus will get you there in 90 minutes.
---
---
San Miguel de Allende
Another incredibly beautiful town.
San Miguel de Allende is a popular place. You'll find lots of fancy restaurants, upscale accommodation and nice bars. Mexicans love to come here for the weekend.

Highlights include the Parroquia de San Miguel Arcángel (San Miguel's very distinctive church) and the colourful streets, churches and historical buildings of the center.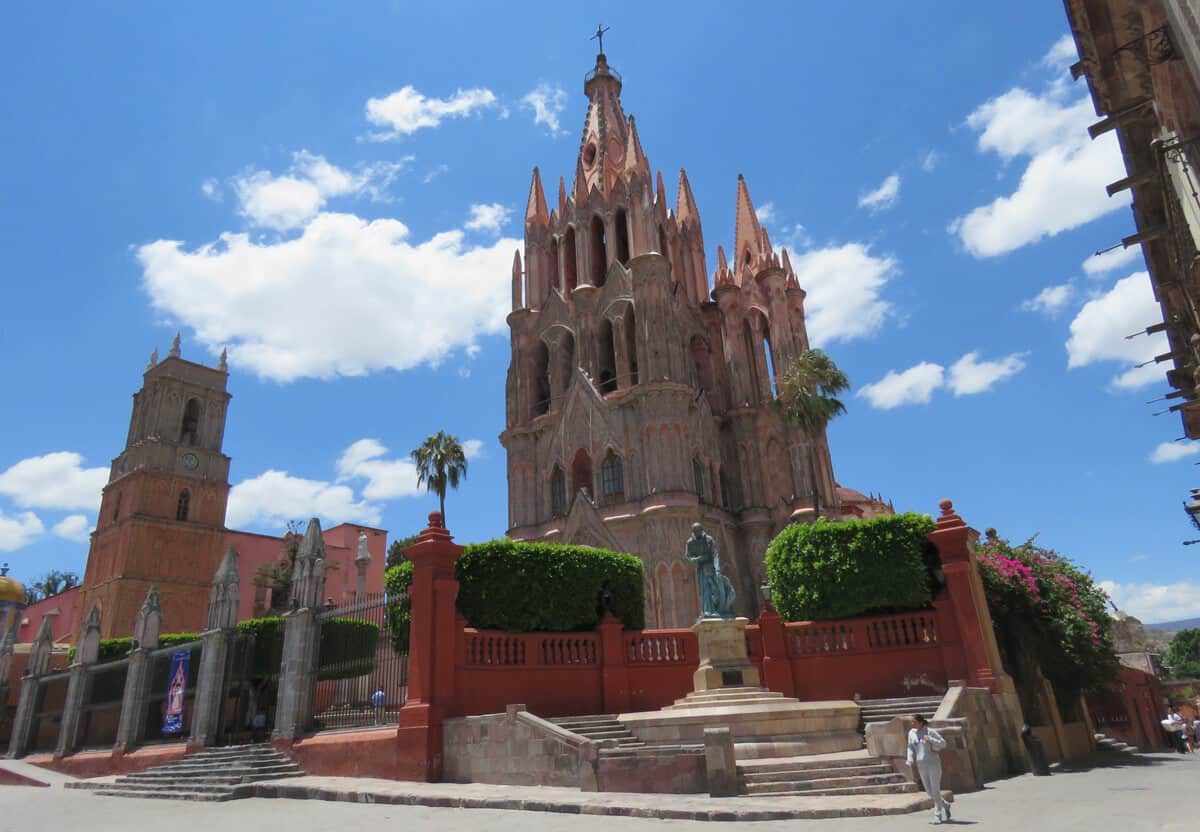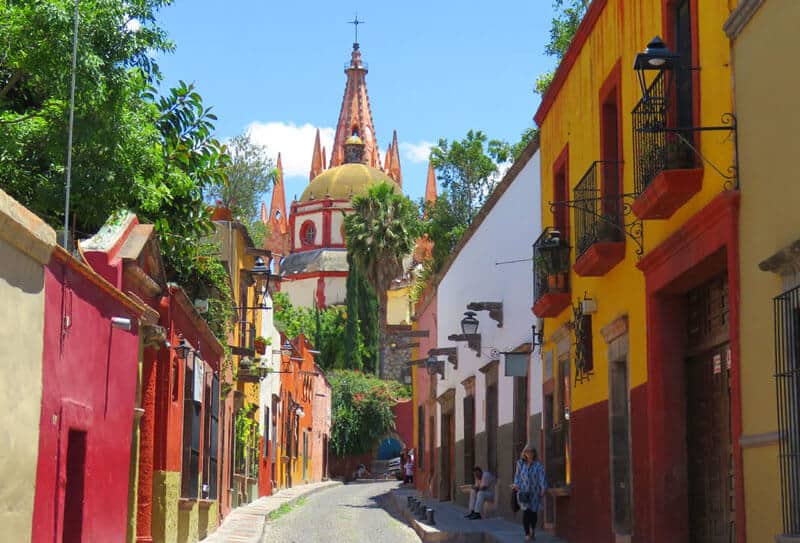 Just like Guanajuato, San Miguel de Allende is an absolute "Must See"

Where to Stay: I have many recommendations in the link I've attached above (hotels and restaurants). But if you're looking for something charming and affordable I recommend the Hotel Posada Maria Louisa.
How long to stay: I would give San Miguel de Allende 3 full days.
Next: Mexico City. ETN and Primera Plus will get you to the Northern terminal (Terminal Central de Autobuses del Norte) in 5 hours.
---
---
Mexico City
Big, bustling Mexico City. A city I both love and hate (I love it for its sights, neighborhoods and parks. I hate it as a whole because of its traffic, noise and never-ending sprawl).

Take the Hop On Hop Off Turibus to get acquainted with the city. You'll be very impressed by some of the neighborhoods in Mexico City. Absolute Musts: the Metropolitan Cathedral (the largest cathedral in the Americas) and the Zocalo (main square. Mexico City's zocalo is one of the largest in the world), Palacio de Bellas Artes, the National Palace, the Latinoamericana tower (for great views), and a walk along historic Avenue Francisco Madero. Outside the center, the National Museum of Anthropology is incredible and an absolute must (it is located in Chapultepec park which is full of museums as well as a zoo). Very popular is the historic neighbourhood of Coyoacán where you'll find the Frida Kahlo Museum (in a blue building called "La Casa Azul").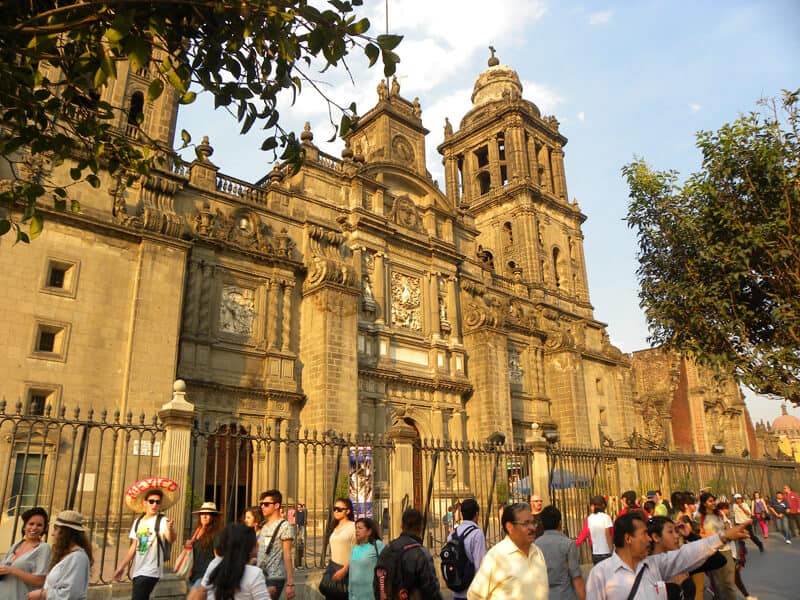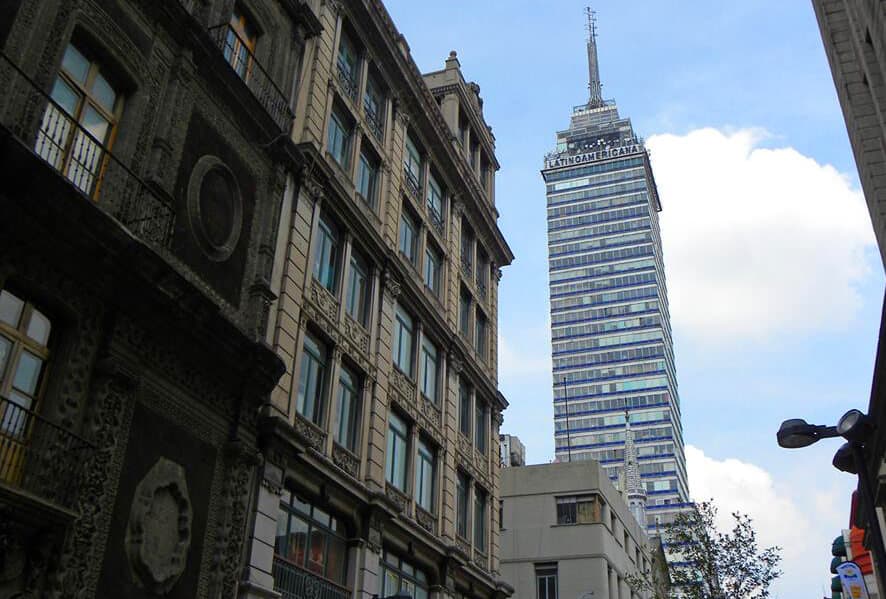 Posts:
2 Days in Mexico City (and why I was incredibly impressed)
Things to See and Do in Mexico City (Part 2)

Where to Stay: A very affordable and central option is Hotel Castropol in the Centro Historico (it's a 3 star hotel). A bit more upscale is Hotel Cathedral (4 stars) which is a great value option.
How long to stay: It depends on how much you like big cities. I would personally give Mexico City 3 days.
Next: Puebla. Take the ADO bus from the TAPO terminal or the airport in Mexico city. It will take 2 hours to get to Puebla. You should get out at the 4 Poniente bus terminal (which is closer to downtown than the main bus station know as CAPU).
---
---
Puebla
Puebla is a beautiful city that I consider one of Mexico's highlights. It's a rich city and unlike the cities that follow in this post (which feel indigenous) Puebla feels European. You could easily think yourself somewhere in Spain.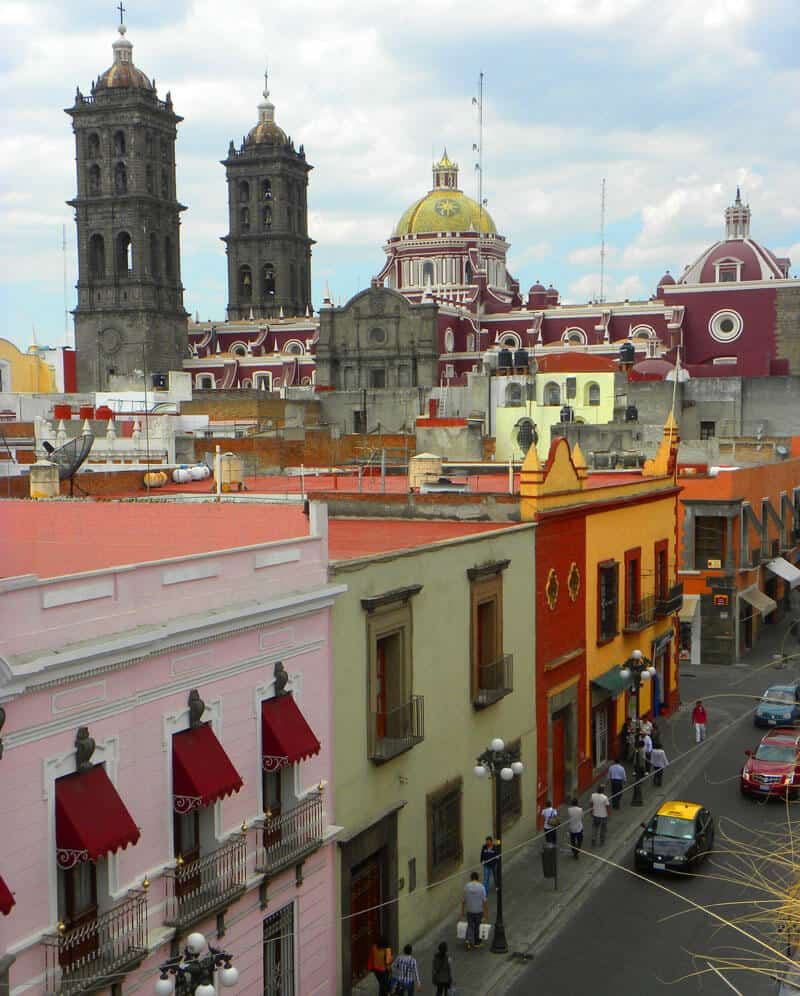 Highlights include a huge main square (zocalo) and Cathedral (Puebla Cathedral), beautiful churches and colourful buildings. Puebla's buildings are famously decorated with talavera tiles, a colourfully-glazed ceramic originally brought to Mexico from Spain (These tiles are called azulejos and can be found on fountains, patios, the facades of homes, churches and other buildings in Puebla). The Amparo Museum is a highlight, a beautiful modern building with one of the largest pre-Hispanic art collections of any museum in Mexico.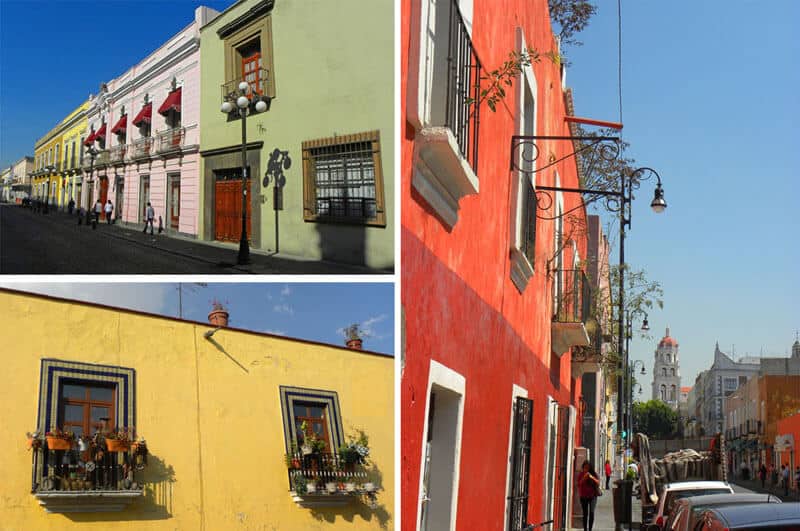 Where to Stay: at the excellent Meson Sacristia de la Compañia Hotel Boutique.
How long to stay: I would give Puebla 3 full days. Also, make sure to visit nearby Cholula.
Next: Oaxaca. Take the bus from the main CAPU station (Centro de Autobuses Puebla). ADO is the best bus line to take. It'll take about 5 hours to Oaxaca – a spectacular trip through rugged mountain scenery.
---
---
Oaxaca
Southern Mexico is very different than what you see up north. Oaxaca state has one of the highest indigenous populations in Mexico with over 50% speaking languages other than Spanish. You'll see the culture reflected in clothing, cuisine, arts, and handicrafts. It (along with Chiapas further south) are unique and reflect a different side of Mexico.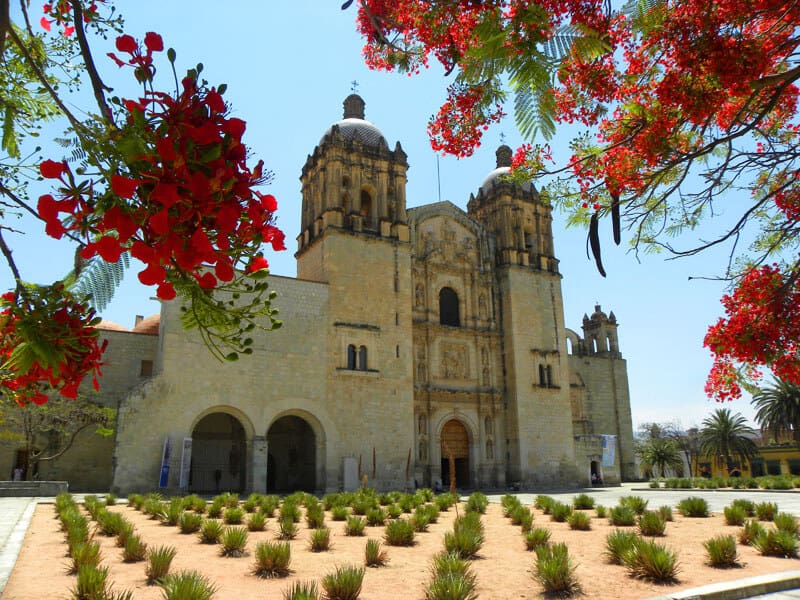 Oaxaca is colourful and vibrant. It has great churches (Santo Domingo church is one of the most beautiful churches in Mexico) and a pretty city center. Just outside the city is Monte Alban, one of the most impressive archaeological sites in Mexico (and my personal favorite). Oaxaca also has great food (it is the home of 'mole') and is known for its chocolate and coffee.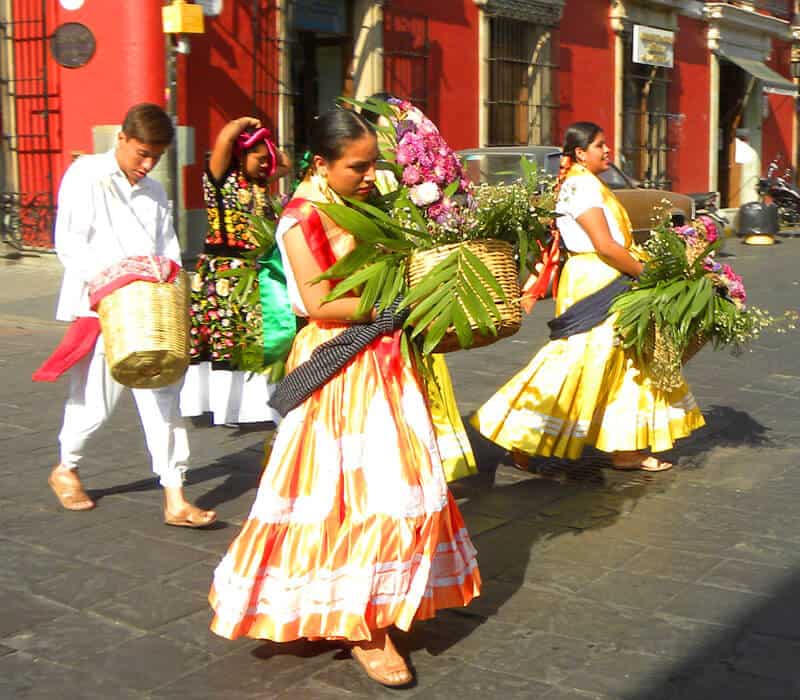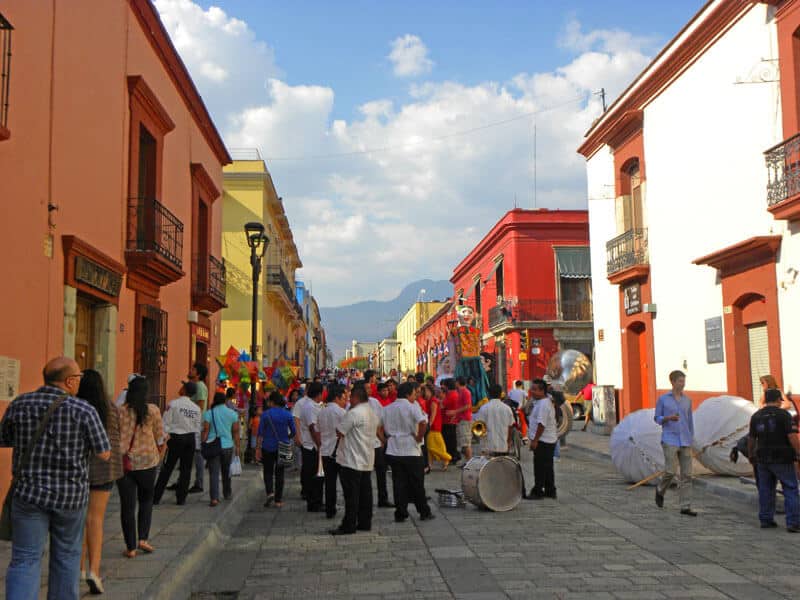 Where to Stay: Parador del Dominico which was excellent with a perfect location in the center.
Where to eat: Zandunga is an excellent restaurant. Go to Mayordomo for chocolate.
How long to stay: I would give Oaxaca 3 full days (including a half day for Monte Alban).
Next: San Cristobal de las Casas. Of all the bus trips mentioned in this post this is the longest. ADO has luxury buses doing this overnight trip (they have 4 buses every evening leaving Oaxaca between 7pm and 10:30 pm) arriving 11 hours later in San Cristobal.
---
---
San Cristobal de las Casas
San Cristobal de las Casas is in Chiapas, Mexico's most southernly (and poorest) state. Arriving here is different than anyplace above. It is lush, green and mountainous and is Mexico's principal coffee-growing area (in many ways it reminds me of the Eje Cafetero in Colombia which has exactly the same geography and climate).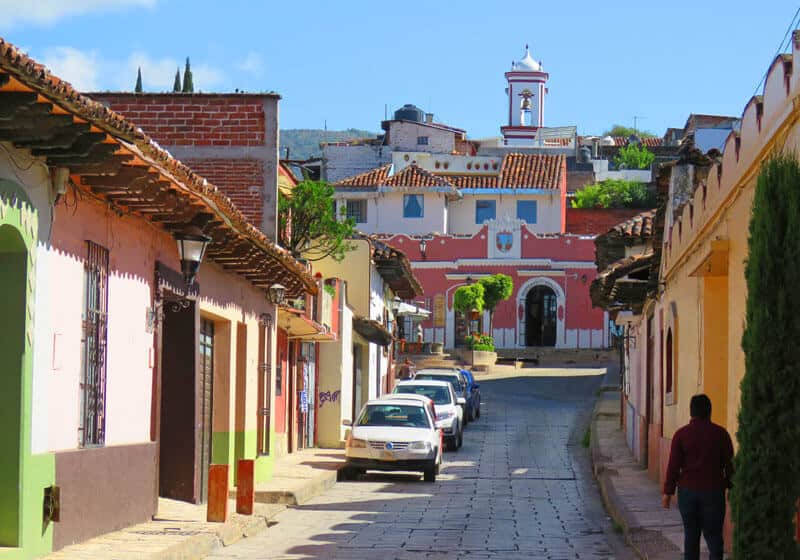 San Cristobal de las Casas is a really pretty city that's not unlike Oaxaca with its many churches (including the Cathedral of San Cristobal de las Casas), colourful streets and steep hills. It's sleepy and authentic, with many small restaurants and cafés. You'll see indigenous women, dressed in beautiful wool skirts and colourful shawls, selling textiles, arts and crafts. I don't think there is anywhere in Mexico where you can buy the quality of textiles that you can find in San Cristobal.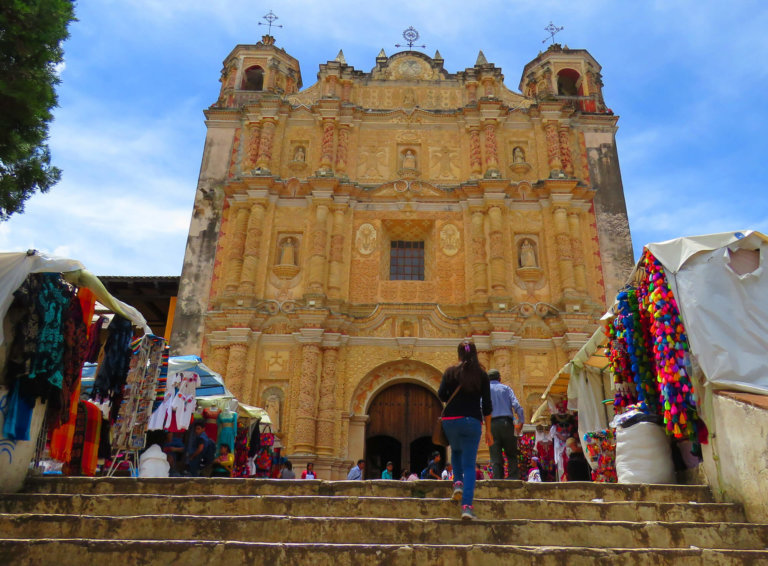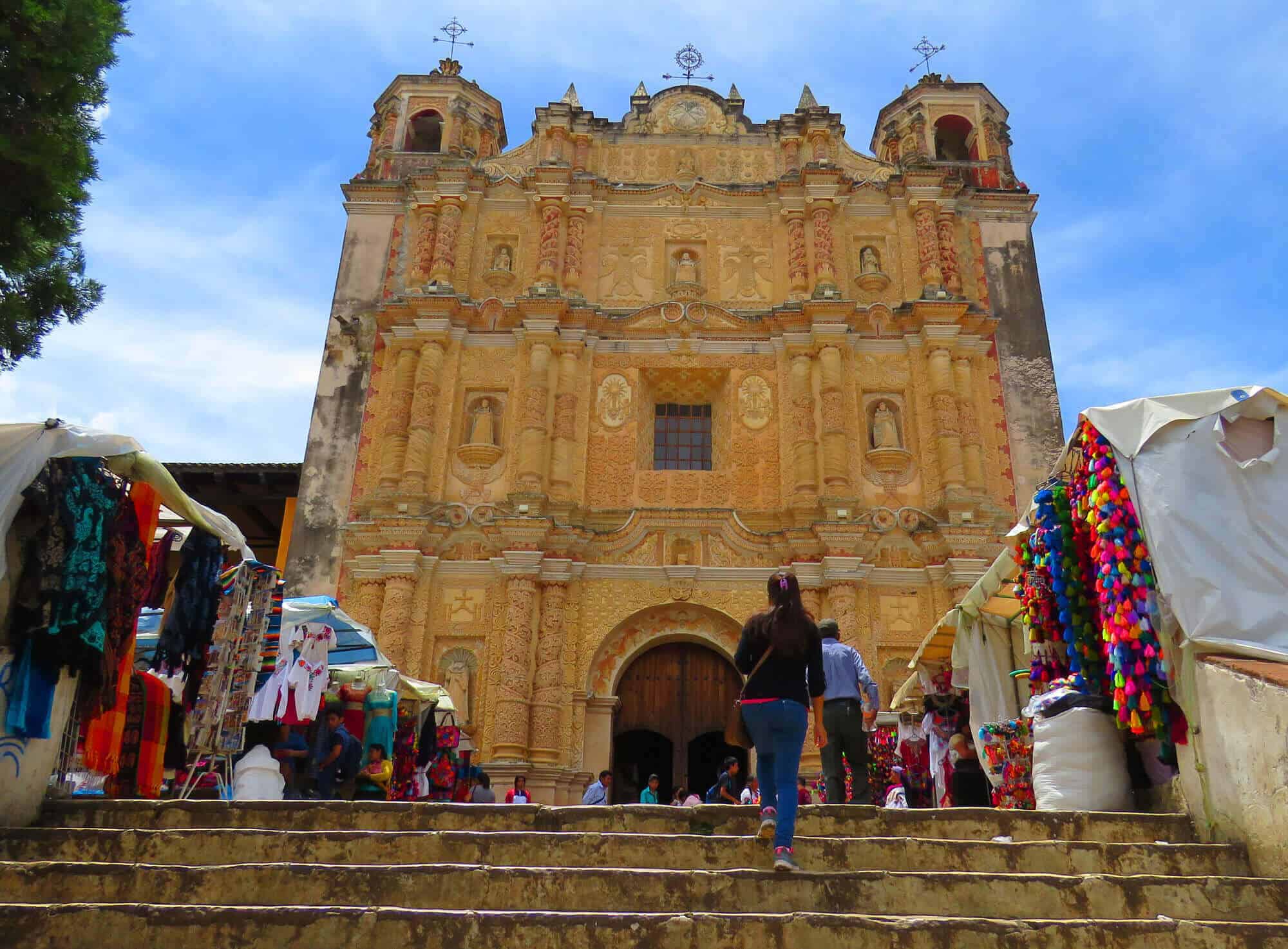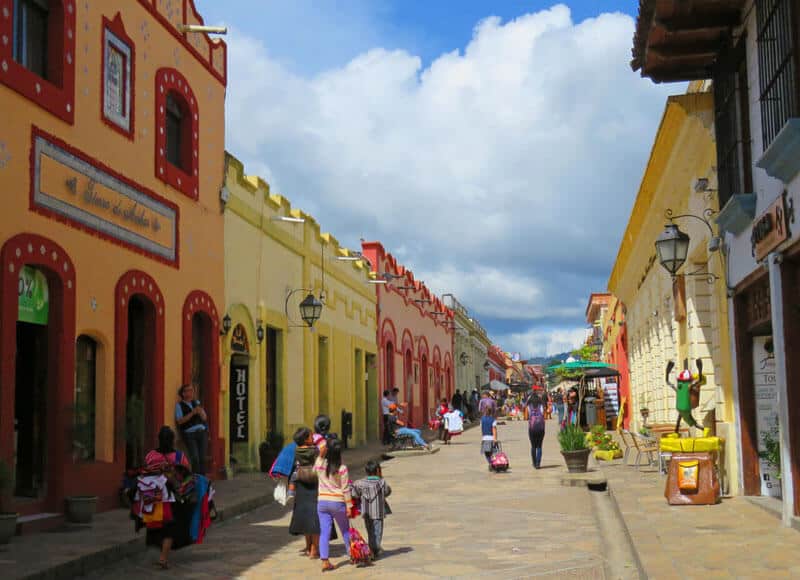 I loved San Cristobal de las Casas. It's a place you can stay for weeks, just chilling, exploring and drinking coffee. It just feels really authentic.

Where to Stay: Hotel Grand Maria (in a beautiful historic building in the center).
How long to stay: I would give San Cristobal de las Casas 3 full days.
San Cristobal de las Casas ends this Mexico road trip. From here you can take the bus or taxi to Tuxtla Gutiérrez (1 hour away) and fly out from there. Tuxtla Gutiérrez International Airport has frequent flights to Mexico City (major airlines being Aeromexico, Volaris and Interjet).
Do you have your own favorite town/city in Mexico to add to this list?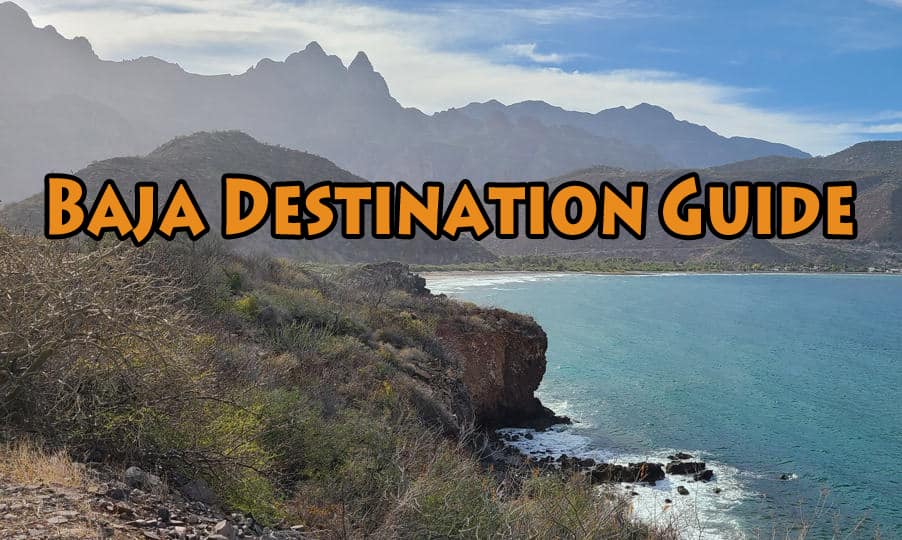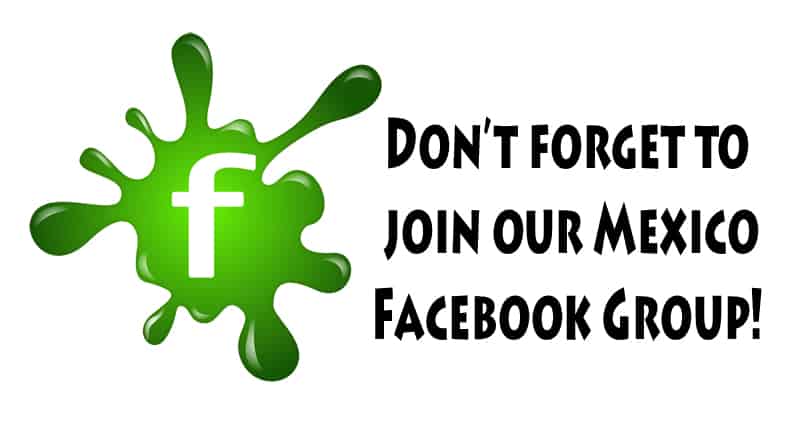 Ps. If you find our blog helpful, please consider using our links to book your flights, hotels, tours, and car rentals. Have a look at our Travel Resources page.