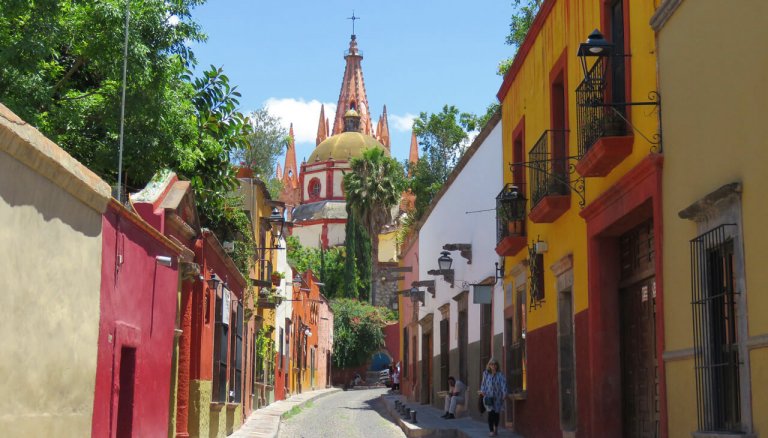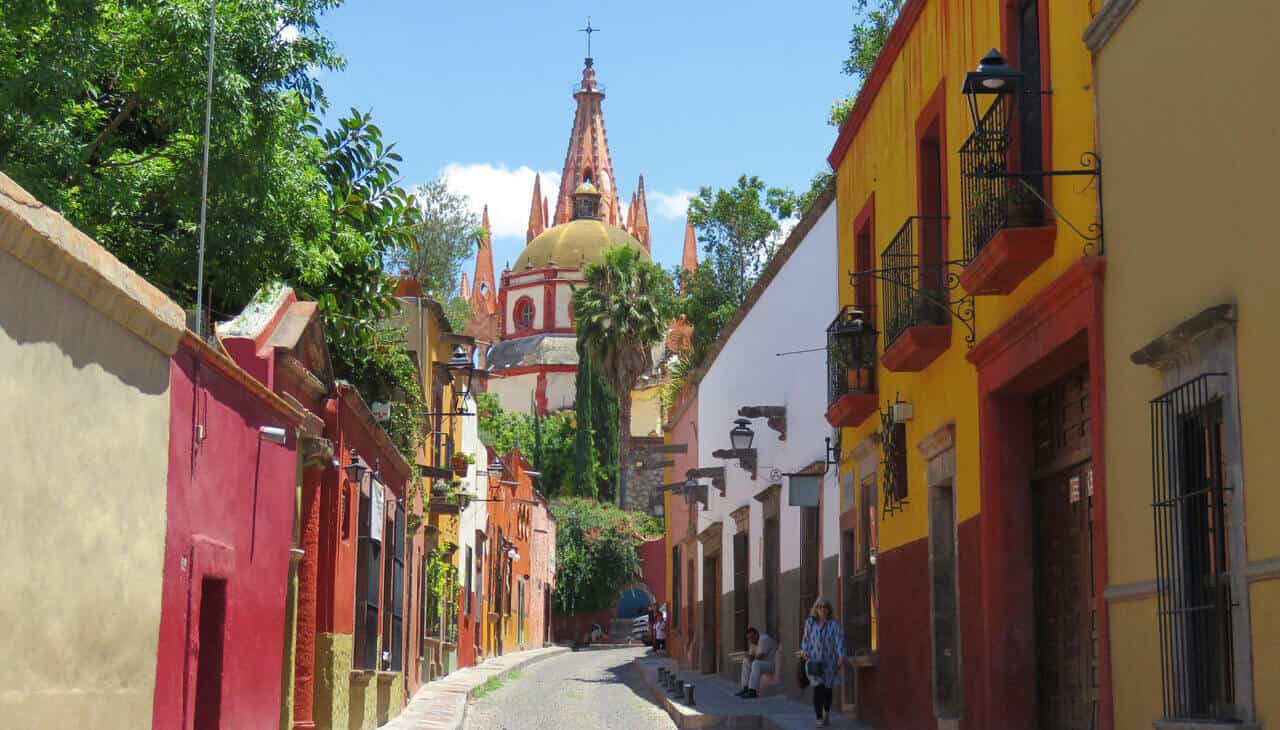 Why San Miguel de Allende is NOT the best city in the world
San Miguel de Allende has a reputation as an American enclave in Mexico. Ex-pats living in other parts of Mexico (including other Americans) often malign the Americans who live here: "They have no interest in the culture, they don't speak the language", "they inflate prices because of the money they throw around", "unlike ex-pats in other parts of the country, ex-pats in San Miguel don't integrate". I heard ex-pats say that you can identify Americans living in San Miguel by their fake boobs and inflated lips.
There's a lot of truth to the above. My mom showed me around town and there are indeed a lot of Americans. If you walk into a restaurant in the center of San Miguel it is filled exclusively with Americans being served by Mexicans. You'd think that you were somewhere in Southern California. I got the sense of two distinct societies not mixing but living very separately, and at different economic levels, in the same space. There were also a lot of older people, Americans in their 80's. But I also tried to put myself in their shoes; at that age I think I would probably want to be with like-minded and similar aged people. The weather is perfect for an older person; very dry, always sunny, never really hot. And the infrastructure is there. They have an incredible library in San Miguel where an ex-pat can find all the English literature he/she could ever want. Even German and French. I can see how all that would make San Miguel very appealing as a retirement destination.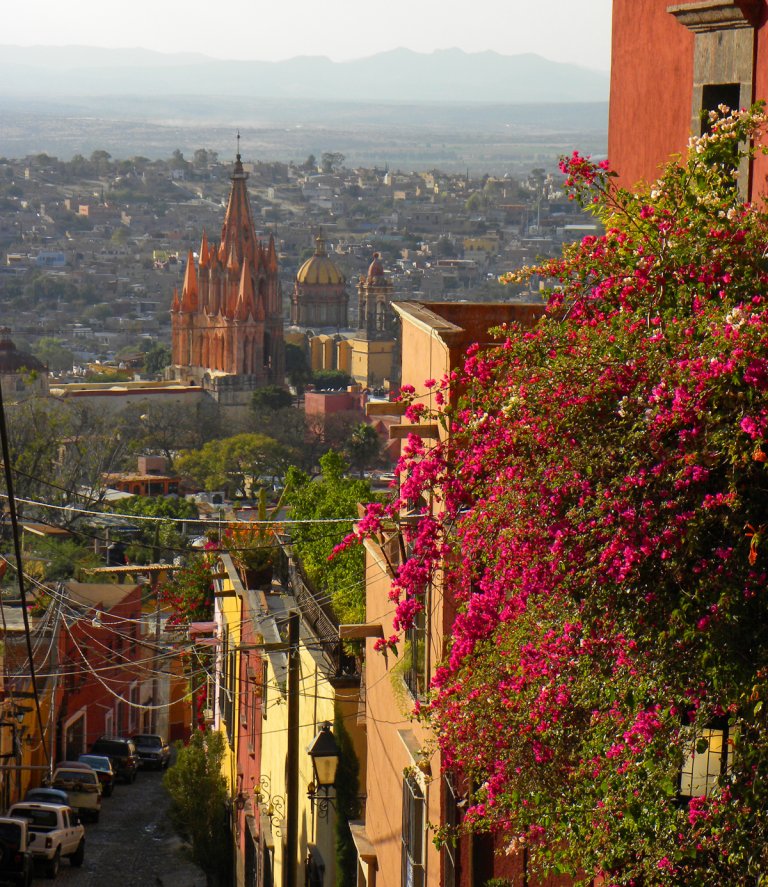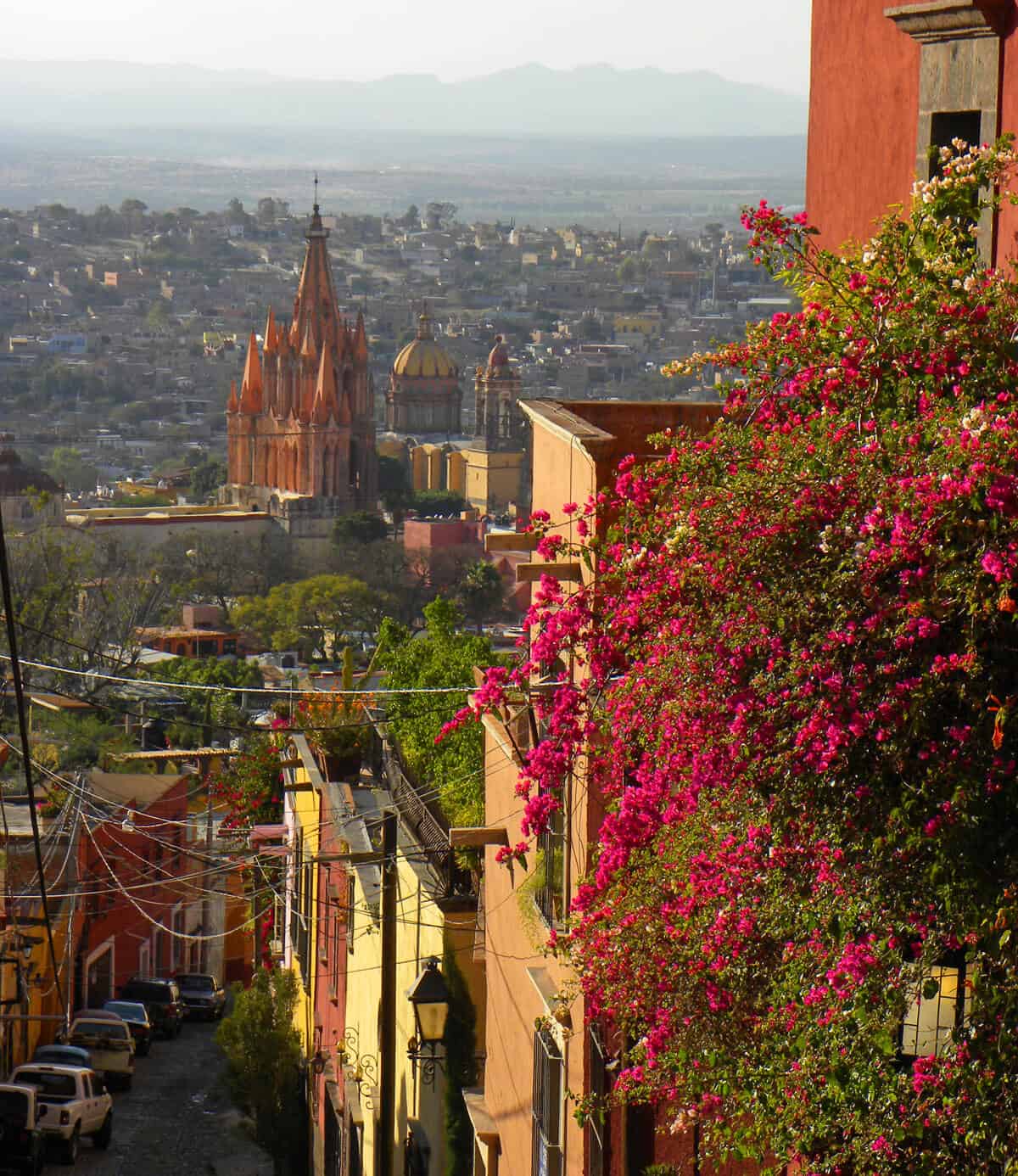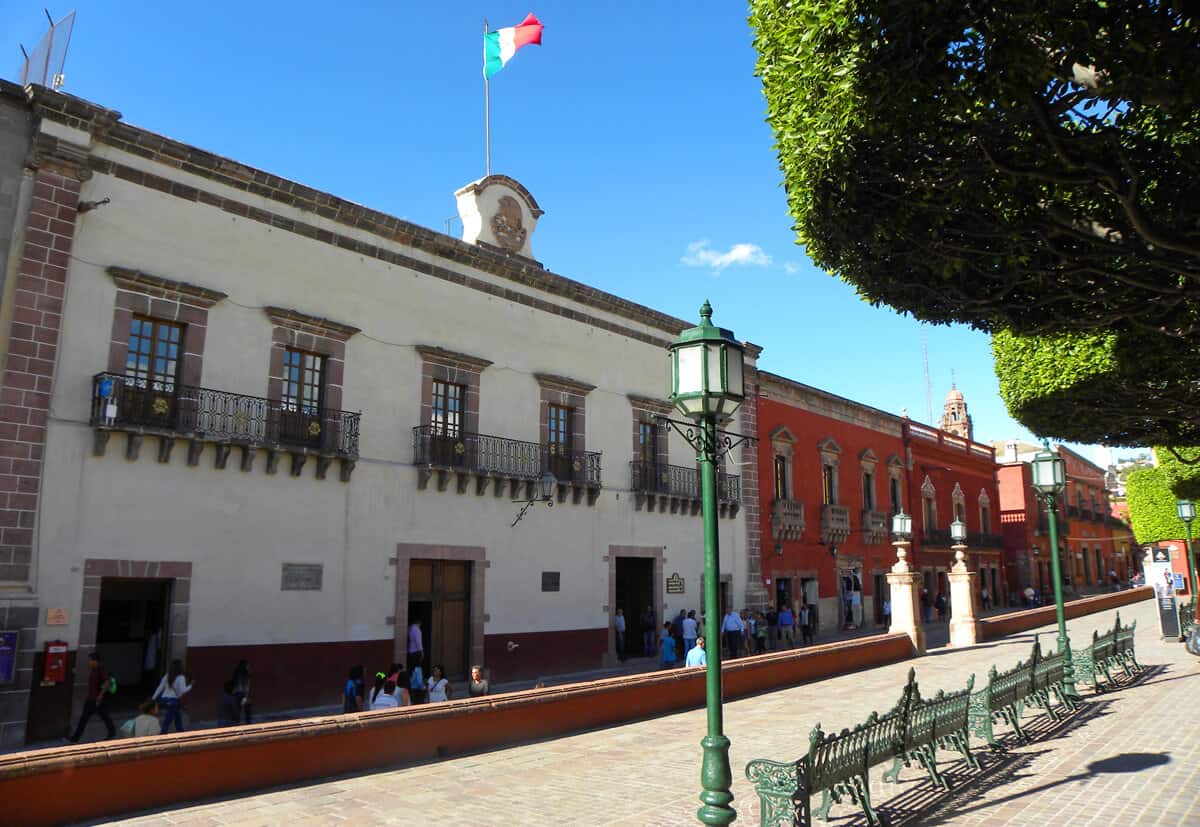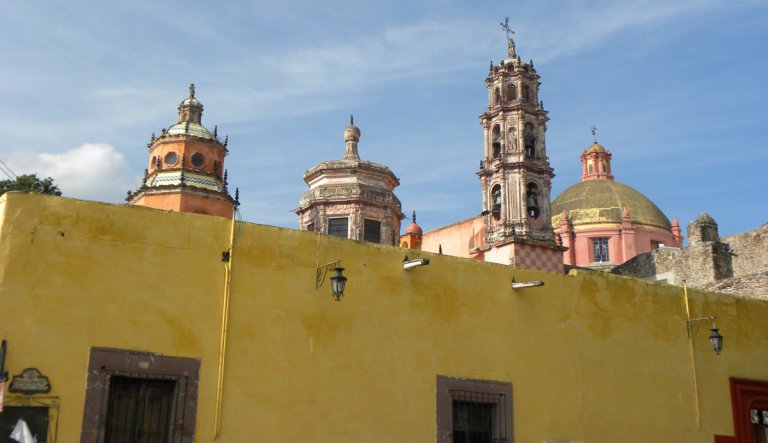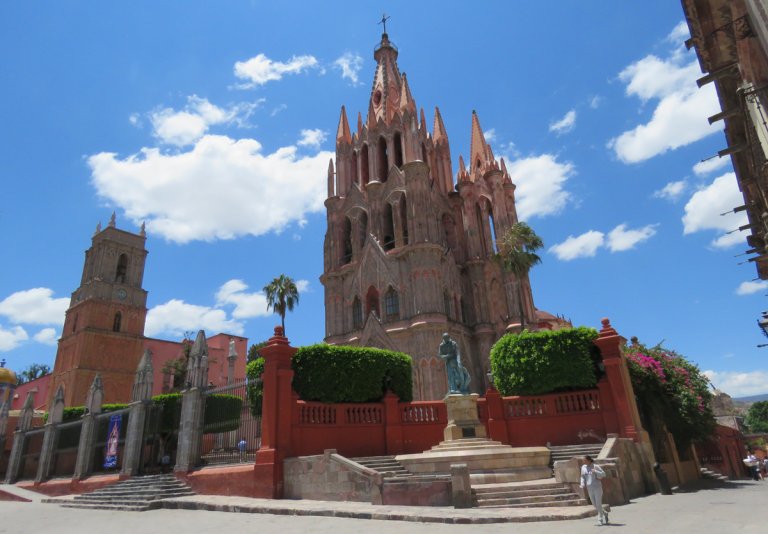 The downside of the ex-pat invasion however is that San Miguel lacks the life of other Mexican towns – no locals hanging around in plazas, no kids running around. The bars seemed empty. Don't get me wrong – it's a beautiful town and has some very pretty churches. But it just didn't feel "as Mexican" as some of the other towns we visited on this trip. And that's what was missing for me.
And as far as being voted the world's best city? Well, Conde Nast Traveler wins the award for the most ridiculous travel list of 2013. San Miguel is a town, not a city, and I can't understand how can anyone compare it to any of the cities on that list (while excluding such cities as New York and London?).
.
Have a different opinion on San Miguel? Let me know!
Ps. If you find our blog helpful, please consider using our links to book your flights, hotels, tours, and car rentals. Have a look at our Travel Resources page.