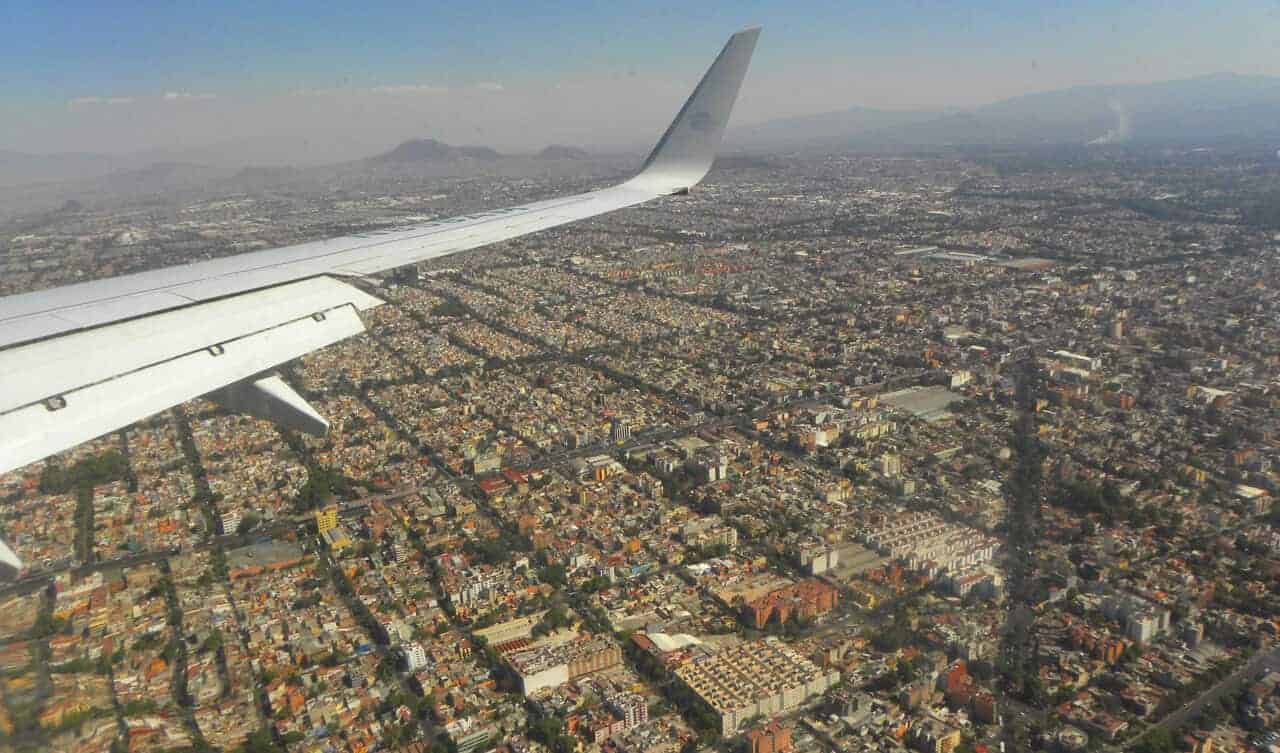 2 Days in Mexico City

I've been to Mexico City 7 times now. It's not a place that was ever high on my list of places to see – but 10 years ago my mother moved to Mexico and visiting her means flying in through Mexico City. With time I've actually gotten to like this city, it's a huge bustling and lively city with a lot of diversity. It's like many cities in one. It is in places ugly, poor and full of never-ending concrete…but in other places you'll see gorgeous historic buildings, tree-lined boulevards and wealth that you would never think existed in Mexico. Through it all, you'll meet friendly people (I really think Mexicans are about the friendliest people on the planet) and great food.
After all these visits and after a lot of exploration (and staying in different neighbourhoods on each visit), I have some recommendations and tips on what to see and do in Mexico City. My list below is targeted for the first time traveller with limited time (say 48 hours) in the city.
If you consider yourself a Mexico City expert feel free to comment with your own recommendations below.
---
---
Day 1
1. Do the Hop On/Hop Off
Mexico City is a huge place and the Hop On/Hop Off is the best way for the first timer to see the city. You can take in at the Zócalo, the main square (home of Metropolitan Cathedral, the largest cathedral in the Americas. More on that later).
The bus goes through the avenues of the Historic Center, an area filled with historical buildings, museums, restaurants and cafes. I remember my first time exploring this area, thinking that the streets below reminded me of Paris.
From the historic center, the bus turns on Paseo de la Reforma which is MC's largest boulevard. It is a beautiful boulevard lined with palm trees, monuments and skyscrapers. The wealth on display may shatter your preconceived thoughts of Mexico City.
You then enter Chapultepec Park. The park are the lungs of Mexico City, a huge green space with lakes, a forest and some of the best museums in the city. If you like Modern art there's the Museo de Arte Moderno, there's also a zoo if you have kids. But the two major attractions in my opinion are: 1) the Museo Nacional de Antropología (National Museum of Anthropology) and 2) Castillo de Chapultepec (Chapultepec Castle). Both are fantastic sites and are my favorite attractions in Mexico City.
---
---
2. National Museum of Anthropology
It is a world class museum, the best Anthropology Museum I've ever visited. It details the history of Mexico, from the first people who migrated to the area, describing the evolution of humans through the ages and regions of Mexico. It also covers all the major archaeological sites in Mexico: the Mayan temples in the Yucatan and Chiapas (Chichen Itza, Uxmal, Yaxchilan, Tulum, Palenque), the Zapotec and Mixtec sites in the Central Valley of Oaxaca (including Monte Alban), the civilizations in Northern and Western Mexico…and has a whole section on Teotihuacan which includes artefacts that you won't find at Teotihuacan itself. Through the use of large replicas and descriptive signage it gives you great insights on what life was like in the city. It is excellent and you can easily spend 3 hours in there.
---
---
3. Chapultepec Castle
First built in 1785, the castle was the home of Emperor Maximilian I and Empress Carlota (Maximilian I was an Austrian duke named the new Emperor of Mexico by the Habsburg Empire in 1864). Chapultepec Castle is the only castle in North America that actually served as a residence for royalty.
Besides beautiful architecture, lavish furniture and some pretty gardens, the Castle has incredible views of the Mexico City highrises and Chapultepec Park. Count on about 2 hours here, including a 20 minute walk from the National Museum of Anthropology.
---
---
Back on the Hop On/Hop Off, the bus takes you through some of Mexico City's better neighborhoods: Condesa (leafy streets full of trendy restaurants and cafes) and Polanco (very upscale and exclusive, home of MC's very rich). Coming back towards the center, you'll stop at Fuente de Cibeles (Cibeles fountain) in the trendy neighbourhood of Roma Norte. It's a good place to stop for a late lunch/early dinner as there's plenty of nice restaurants around the fountain.
4. Torre Latinoamericana
When coming back to the Historic Center, get out at Palacio de Bellas Artes. Across the street (you can't miss it) is the Torre Latinoamericana. Go up for great views of the city, especially if lucky enough to catch the sunset.
---
---
5. Francisco I. Madero Avenue
From the tower, walk back to the Zócalo along the pedestrian-only Francisco I. Madero Avenue. You'll see historic buildings (watch out for the beautiful "Casa de Azulejos"), churches, and lots of life. Residents of Mexico City love walking down this street.
The above should take up the entirety of Day 1.
Recommended: See the Turibus website here.
---
---
Day 2
While Day 1 was about getting a general idea of Mexico City with the Hop On/Hop Off and of seeing a few key sites outside the Historic Center, Day 2 will be spent on foot exploring the center.
1. The Metropolitan Cathedral
This huge Cathedral is the largest in the Americas and the centerpiece of Mexico City's Historic Center. Built between 1573 and 1813 on top of an ancient Aztec temple (the Spanish loved doing that), the Cathedral is a mix of 3 styles: baroque, neo-classical and neo-renaissance. The building is over 350 feet long and 200 feet wide; its bell towers reach a height of 215 feet. The two bell towers contain a total of 25 bells (the largest of these, Santa Maria de Guadalupe, weighs 13,000kg or 28,600lbs).
2. National Palace
Right next to the Cathedral is the National Palace. Besides being a huge building where the Mexican President resides, the palace has a museum and various exhibits. All are free. But the National Palace is mostly famous for 4 huge murals by Mexican painter Diego Rivera. That alone is worth a visit.
---
---
3. Palacio Postal
Built in 1907, this incredible building (right across from Palacio de Bellas Artes) was the main post office in Mexico City. Today it still serves as an active post office…but you can walk right in and enjoy it.
4. Palacio de Bellas Artes
The "Palace of Fine Arts" is an iconic building in Mexico City (built 1904 – 1934). It also has a museum containing art from some of Mexico's most famous artists: Diego Rivera, José Clemente Orozco, David Alfaro Siqueiros…
---
---
.
5. Parque Alameda Central
This pretty park right next to Palacio de Bellas Artes. Full of paths, fountains and benches. A nice place to relax and watch the world go by.
A few Tips for great views:
8th Floor Sears Building
Across the street from Palacio de Bellas Artes is the Sears building where you'll have great views of Bellas Artes. A popular place is the 8th floor where they have an outdoor cafe looking out. If you don't want to have a coffee but still want a great view – head to the bedding department (close to the elevators) and there are a couple of windows with the same views of Bellas Artes.
Terraza Catedral rooftop bar
Around the Zócalo are a few bars where aggressive hustlers will try to entice you to come for overpriced drinks. Ignore them. Go to the Terraza Catedral rooftop bar. It's owned by a hostel and their drinks are affordable and staff friendly. And the views are great.
The above is what I would recommend for a short 48 hour stay in Mexico City. Any other suggestions?
---
---
In case you didn't know: bus transportation is modern and is very well organized in Mexico (better than in either the US or Canada!). Bus stations are structured like airport terminals; you buy your bus ticket using your name, you get a seat number, they tell you the gate where you'll board. Your bags go through x-rays (just like at the airport) and are checked in (they give you a ticket for your baggage). An attendant checks your ticket and you get in your seat on the bus.
So don't be afraid to travel around Mexico, the infrastructure is great.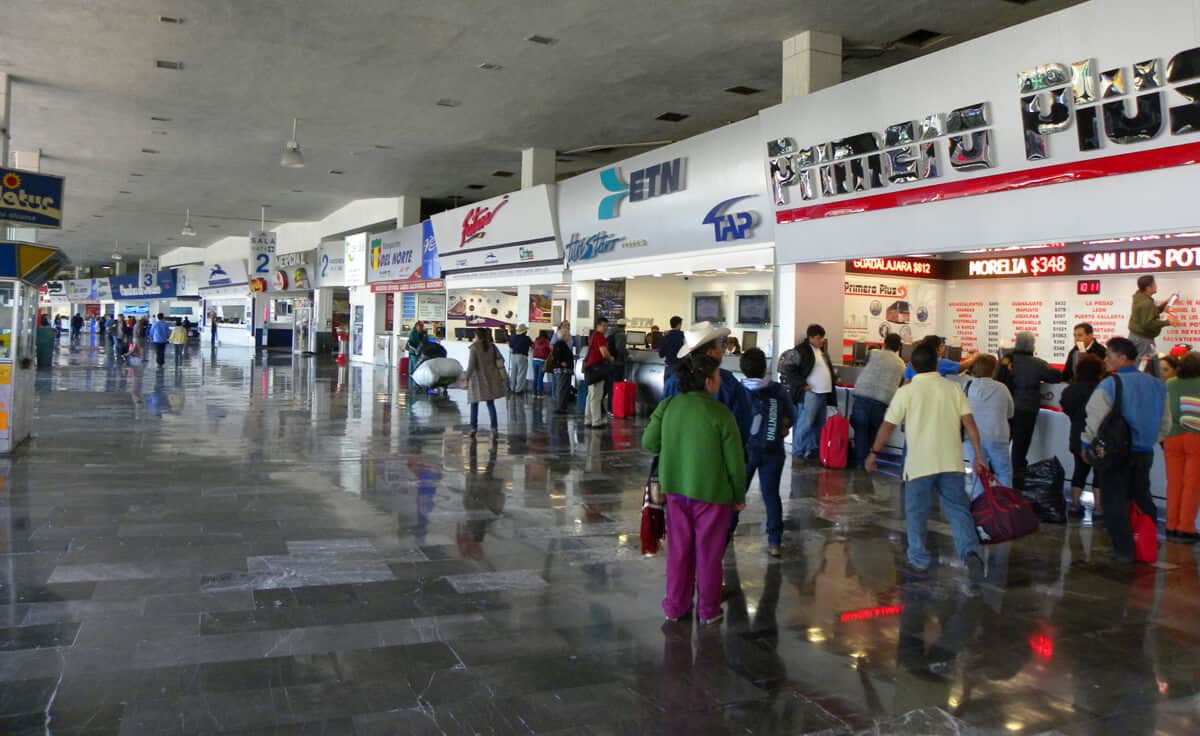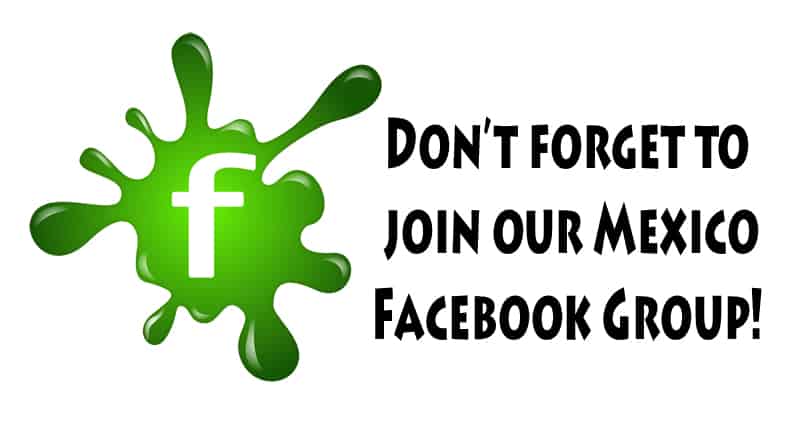 Ps. If you find our blog helpful, please consider using our links to book your flights, hotels, tours, and car rentals. Have a look at our Travel Resources page.