Updated September 2023 for exchange rates
I've lost count on the number of times I've been to Mexico City. I think it's 8. I've said it before, it's a city that I both love and hate. If you walk in the historic center of Mexico City you'll fall in love. There's lots to see that's very impressive and it has a charm that reminds you of many European cities. It's not just the historic center, there are lots of really nice neighborhoods like Condesa and Roma Norte. I'll be working on a Guide to Mexico City in the near future featuring some of our favorite highlights/things to do in the city.
But for now I just wanted to touch on a few essential tips that will help you out when arriving in Mexico City. Some I just learned this time around.
SIM card. Need a SIM card when you arrive? I can't travel without a SIM card. You can buy your SIM card on the 2nd floor of the airport (the floor above arrivals). Walk past long line of restaurants (you'll see Subway among them). You'll get to a corridor just after the restaurant. Continue through – you'll see Telcel on the corner. Get your SIM there. I bought the 2G package that lasts 26 days and it cost me 175 pesos ($10 US or $14 CAD). They installed it for me and I had internet right away. For me getting a SIM card is an essential when travelling and getting one is the first thing I do.
By the way, you'll see Oxxo stores all over Mexico and they're great. It's like 7-Eleven but with more options. You can get your SIM card recharged there (just give them the telephone number), make payments to some banks (I had to pay someone's BBVA account. Took 2 minutes), I've even seen people paying their cable company there.
---
---
Taxi downtown. Book your taxi at the small counters when you leave the arrivals gate. You can't miss it because you'll see these women behind the counters trying to out-yell each other shouting out "Taxi". Yellow Cab seems to be the best of the options (the pricing is all the same, Yellow Cab just seems to have the most taxis so you don't have to wait). A taxi downtown should cost 250 pesos (about $14.50 USD, $20 CAD) and take about 20 minutes.
Uber. This last trip was the first time I used Uber in Mexico. Works great and I would recommend it because we spent time in Roma Norte and it was impossible hailing a taxi cab on the weekend. So make sure you have the Uber app on your phone.
Looking for a good value Hotel in Mexico City?
Mexico City hotels can be quite expensive. We've found a few inexpensive places on our various trips to Mexico City. On our last visit we stayed at the Hotel Castropol. It is excellent and great value ($64 CAD on booking.com, that's $47 US). Large clean rooms, decent wifi, great shower, it has a restaurant. But the best is that it's a 10 minute walk to the Zocalo (the main square). So it's right in the center of things. Since I was visiting with my mom I didn't want to pay big bucks for the 2 rooms we needed.
Another recommendation I have is Hotel Rioja. It's a bit more basic but is even closer to the Zocalo (5 minutes) and is located on beautiful Avenue de 5 de Mayo. The starting rate for a single there is 300 pesos (about $15 USD or $24 CAD).
Looking for something just a little more upmarket? The Hotel Catedral (right next to the Cathedral) is great and rooms start at about $90 US ($120 CAD).
Neighbourhoods to Stay in Mexico City
I've given you a few hotels in the Historical Center above. On other visits we've stayed in different parts of the city and our favorite of the neighbourhoods is Roma Norte which is close to Chapultepec Park (easy walking distance) and not far from the center. It's a cool area full of great restaurants, bars and parks and is very safe. A couple of Airbnb apartments that we can recommend: This one and this one.
---
---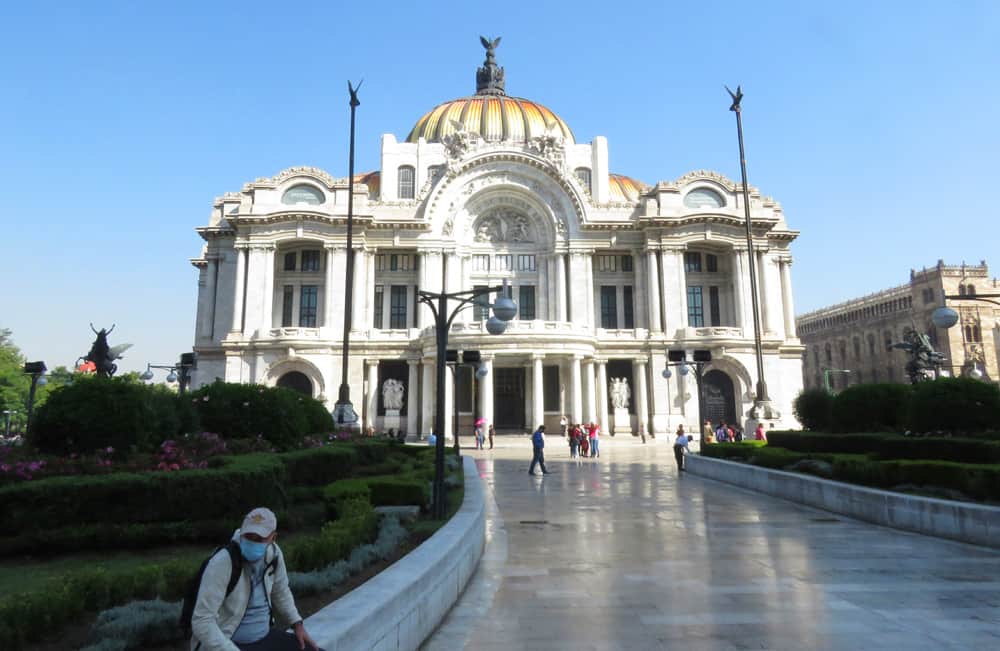 Lots of Free stuff. It's pretty amazing that so many things in Mexico City are free for tourists. The Cathedral (the Metropolitan Cathedral, the largest cathedral in the Americas) is free. Next door, you can enter the Palacio National. It is the seat of government but a part of the huge building includes a museum dedicated to the Aztecs as well as different cultures around the world. When we were there they also had a Day of the Dead exhibit in the central square of the museum. Again free. We passed by the Post office Museum (the building is incredible) and that also is free. Finally, they had an Indigenous festival in the Zocalo where tribes from around Mexico came to sell goods, crafts and local food. Entry was free. We spent hours there trying different foods and drink, all of which were very cheap. Mexico is great!
---
---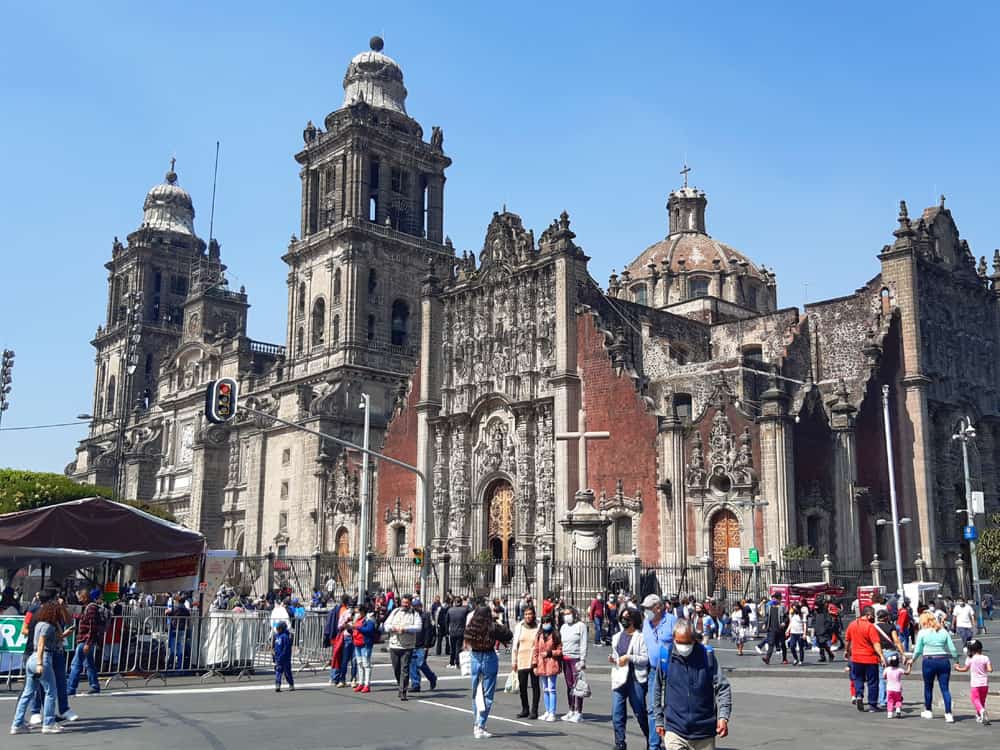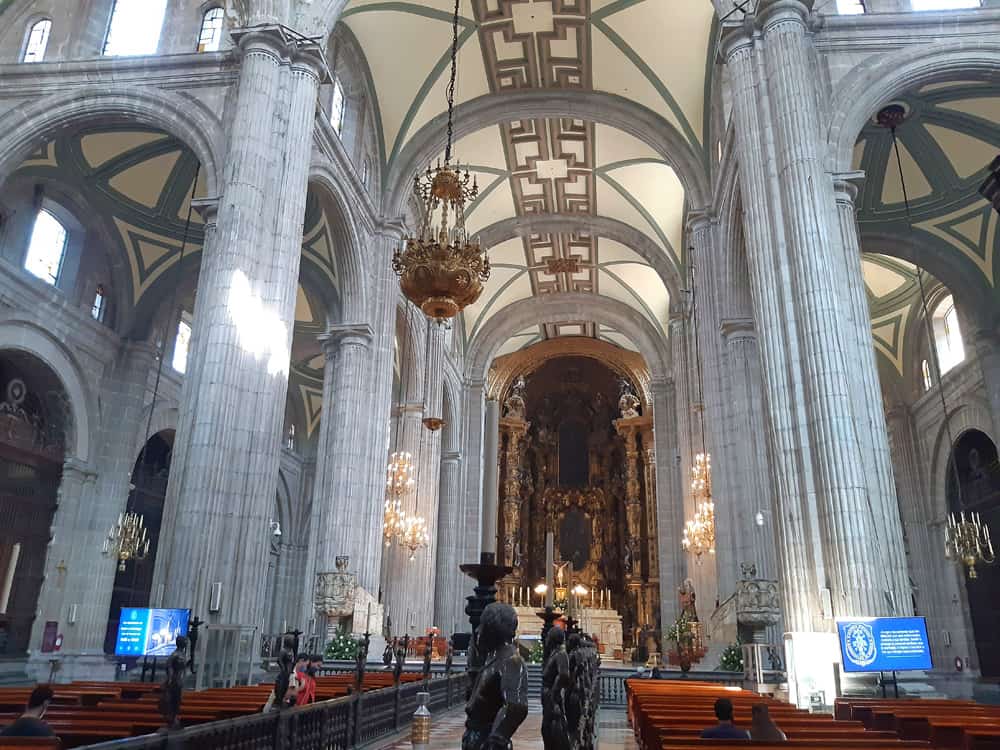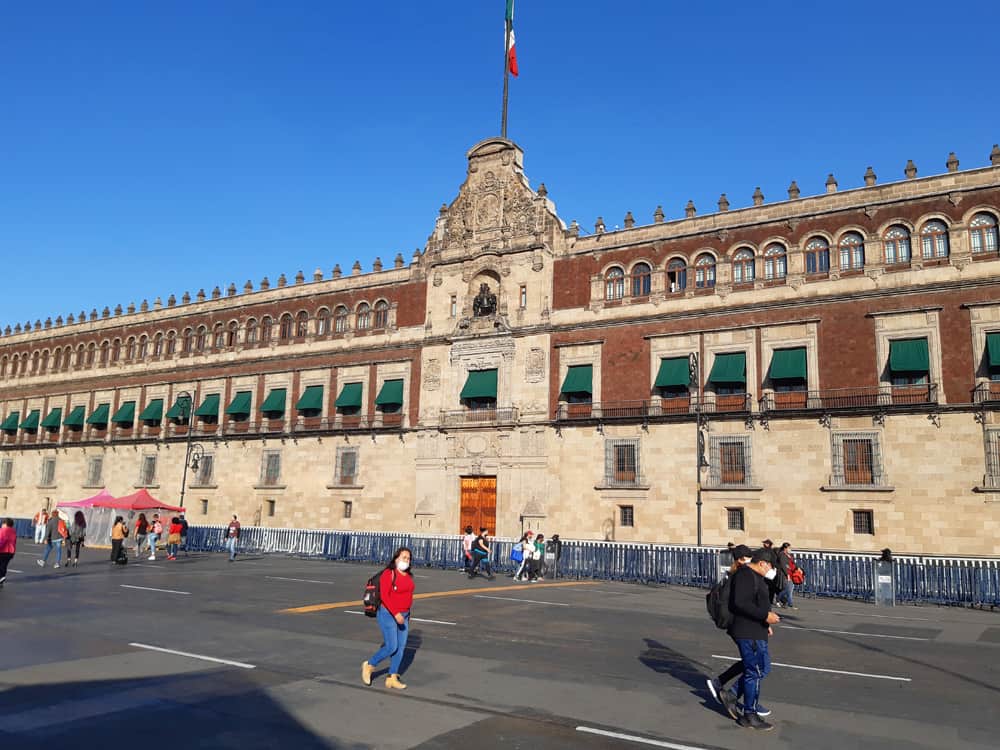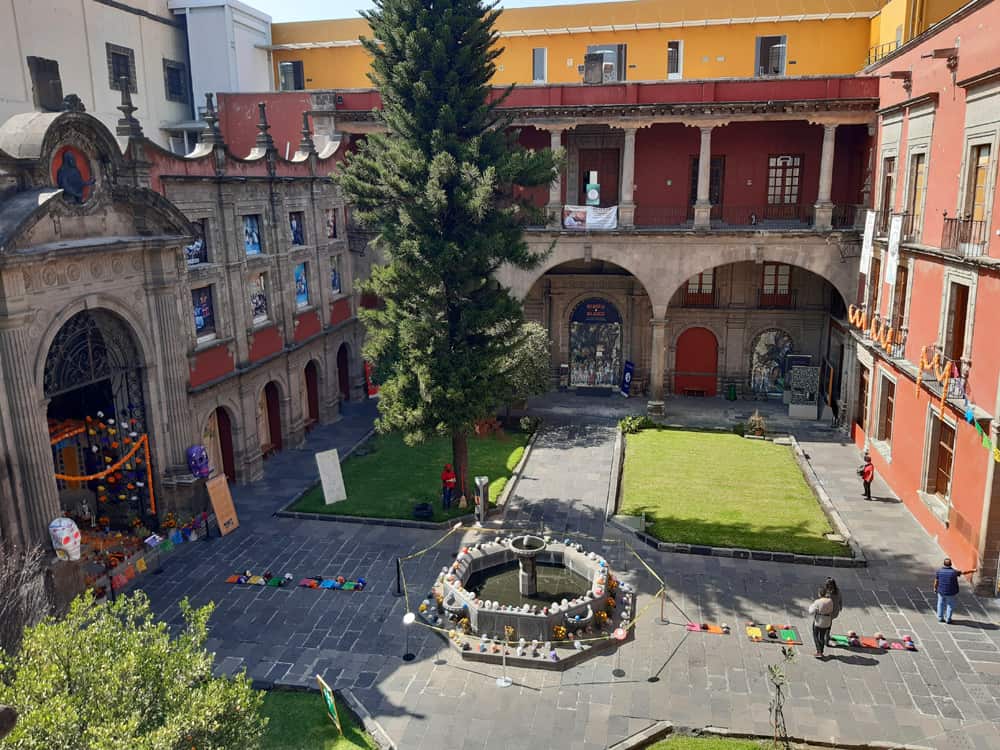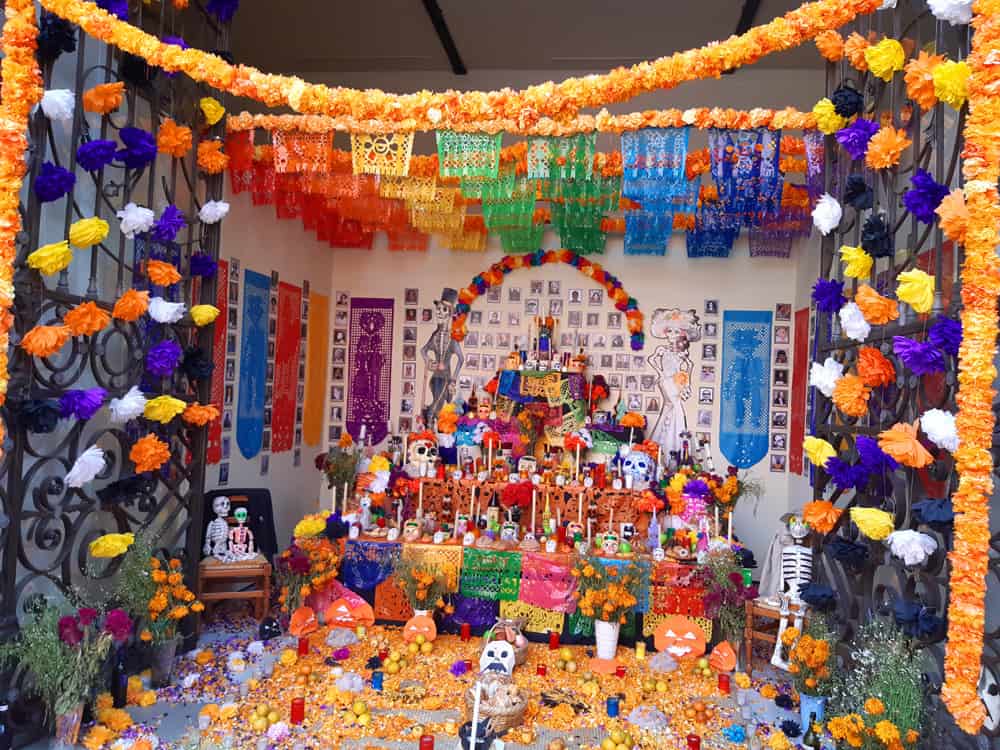 ---
---
The rooftop bar you should visit
We stumbled upon the Terraza Cathedral rooftop bar. The views are fantastic. It's part of a hostel so prices are good, unlike many other rooftop bars around. We sat up there for a couple of hours watching the sun setting over the Cathedral and it was a highlight of our 1 ½ days in Mexico City.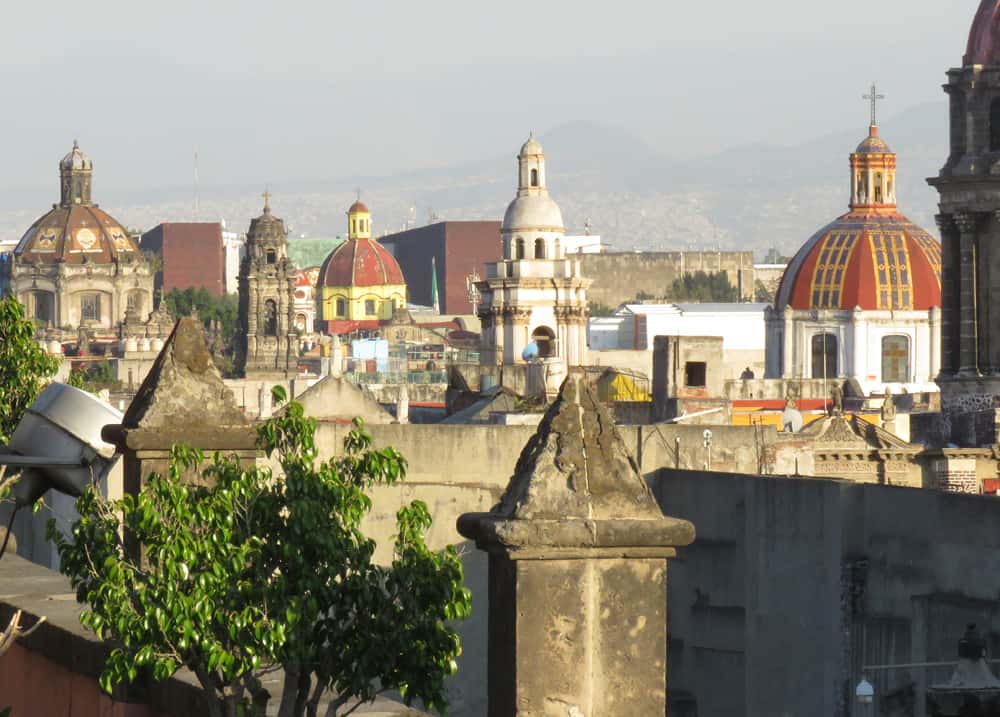 ---
---
Go to the 8th floor of the Sears building
Across the street from Palacio de Bellas Artes is the Sears building where you'll have great views of Bellas Artes. A popular place is the 8th floor where they have an outdoor cafe looking out. It might be a bit too popular though – when we went there was a lineup and we were told it would take half an hour (it was on a weekend). We didn't want to wait. But you can still get a great view – head to the bedding department (close to the elevators) and there are a couple of windows with the same (and free!) views of Bellas Artes.
Security and Covid. One thing you'll always see in the Historic center of Mexico City is a huge police presence. HUGE. I see it every time I go. It feels very safe. There's also a lot of attention to Covid, even after my most recent trip (November 2022). If you enter a entered a museum or restaurant you'll usually have someone squirting gel on your hands. In Museums they often have a body temperature reader.
A couple of days in Mexico City is usually enough for me. By then I'm ready to move on to some of the beautiful towns in the vicinity. But it is a fascinating and, in parts, beautiful city that has to be explored.
Thanks for Reading!
Related:

The Best Pueblos Magicos in Mexico?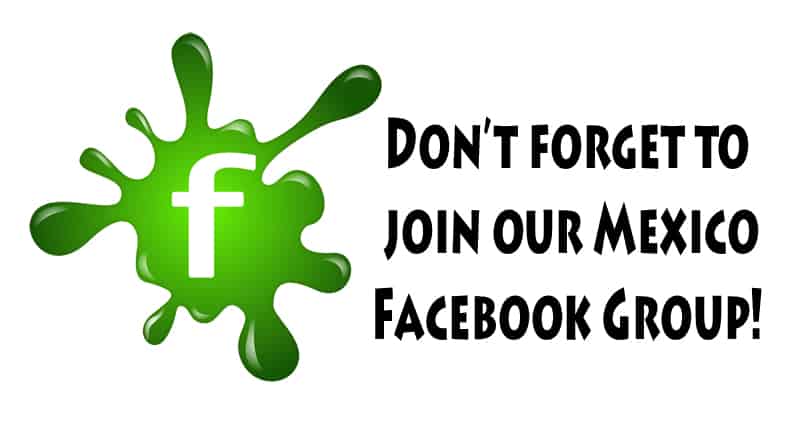 Ps. If you find our blog helpful, please consider using our links to book your flights, hotels, tours, and car rentals. Have a look at our Travel Resources page.