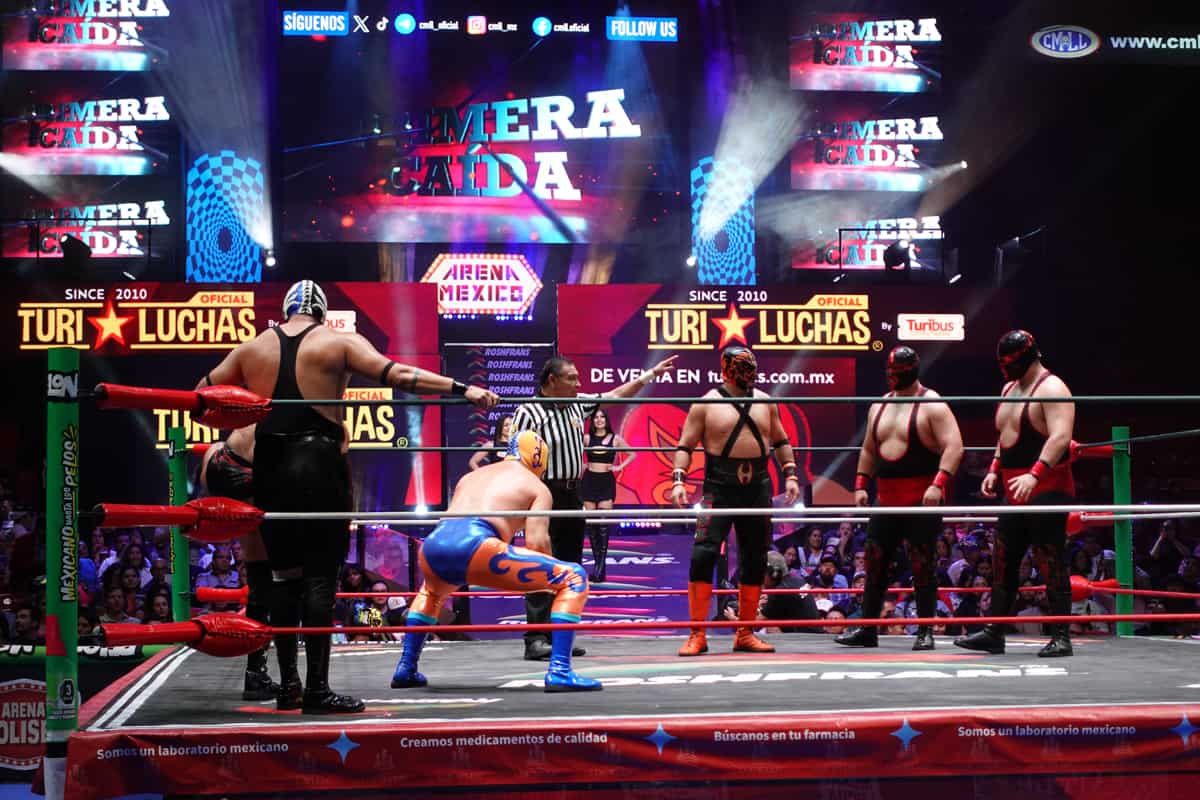 Experiencing Lucha libre in Mexico City!
It was a Mexico City activity we were looking forward to. Raised in New York city of Hispanic parents, Lissette often ended up watching Lucha libre as a kid on television. Whether Mexican or Puerto Rican, watching wrestling on weekends was the thing to watch as a Latino family.
---
A bit of background on Lucha libre: "Lucha libre" means "freestyle wrestling" which is a great name for it because it really is a free-for-all. It's like watching a brawl break out at a hockey game. Lucha libre was introduced to Mexico in the early 20th century and is categorized by masks worn by the "good guys" and "bad guys". You'll also see a lot of high-flying manoeuvres where fighters fling themselves out of the ring. You'll see 1on 1 matches, but most Lucha libre matches feature teams of 3 members (called trios).
---
We did the Lucha libre tour with Vibe Adventures, they specialize in these kind of off-the-beaten-path activities. Besides about 2 hours of watching men in masks throwing themselves around a ring, the tour includes eating tacos at a local taqueria and drinking pulque. So it's a very Mexican night out!
The tacos were great, the pulque 'interesting'…but the highlight of the tour was the wrestling.
We saw a bit of everything: one-on-one action, three-on-three action, fights involving old guys and midgets, fat guys and skinny guys. Through it all, the crowd went crazy, some cursing at the wrestlers they didn't like, others yelling out their love for their favorites. But you always felt that it was all in good fun.
A short video to give you a taste of Lucha libre
---
---
I'll admit watching men wrestling in tight briefs isn't really my thing. But you have to admire the athleticism – a favorite move was a wrestler hurtling himself out of the ring and knocking over a wrestler on the sidelines. Whenever that happened the crowd would go crazy. They also went crazy whenever the midget got involved in the fighting, with chants of "Pepito, Pepito" being screamed out.
Lissette was excited. For her it brought back memories of childhood. The experience (on her "must-do" Mexico list) was everything she had hoped for.
The tour: Vibe Adventures' Lucha libre tour is a fun night out in Mexico City and a great way to experience a different side of Mexican culture.
What you should know: Don't bring a camera to the arena, security doesn't allow it. Lissette had to check in her camera and pick it up after the show. You're allowed however to take photo/videos with your cellphone.