Ninja training in Kyoto
One of the most mythical figures in Japanese folklore is that of the Ninja. Unlike the Samurai (the warrior class of the military) the ninja was a secretive figure, often hired as a covert agent or mercenary. Think of him as a Japanese Jason Bourne. He could sneak around undetected, he knew martial arts, and was taught – from an early age – how to use multiple weapons like swords, daggers, darts, spikes, knives and star-shaped disks (shiruken).
One of things we wanted to do in Kyoto – for at least an hour – was to take a ninja training course. Luckily it's not complicated; there's only one place and that's Ninja Dojo and Store.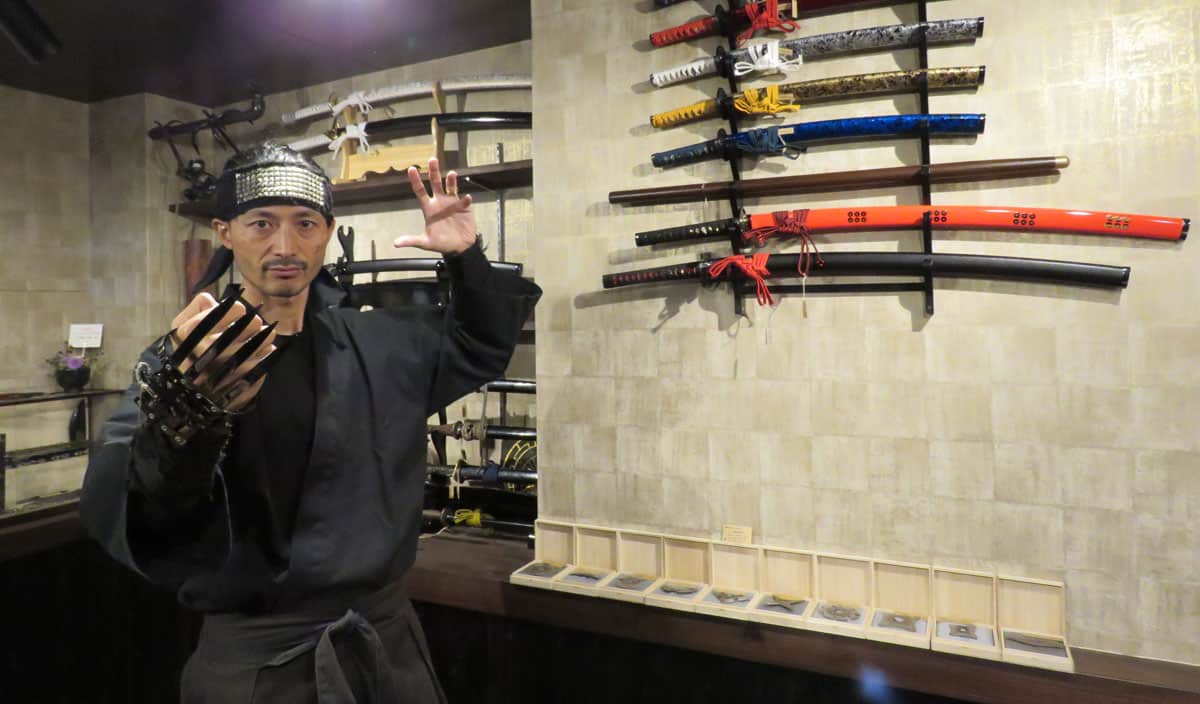 Izo, the owner of Ninja Dojo and Store, comes from a long line of ninjas. We spent an hour with him, learning Ninja techniques: how they meditate before an assignment, how they breathe, how they walk. Then we got into the really fun stuff: throwing shiruken, darts and even chopsticks at targets. You would never think that chopsticks could be used as a weapon – look at the video further below and you'll see how lethal they are in the hands of Izo.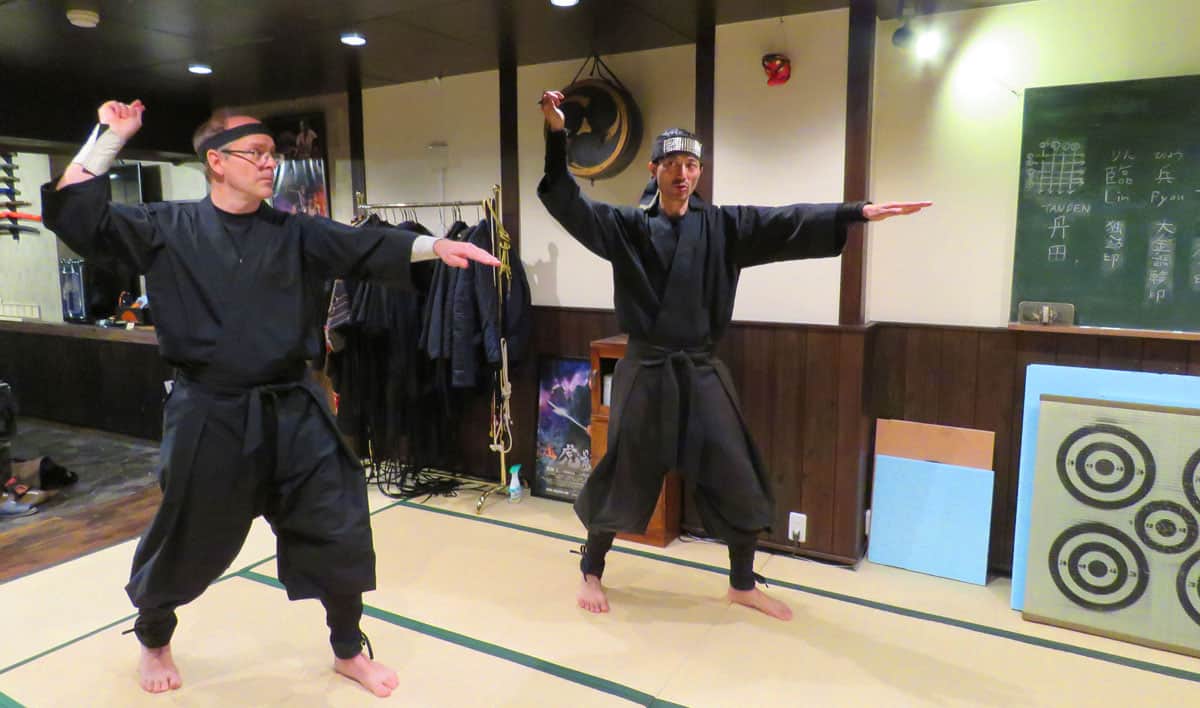 ---
---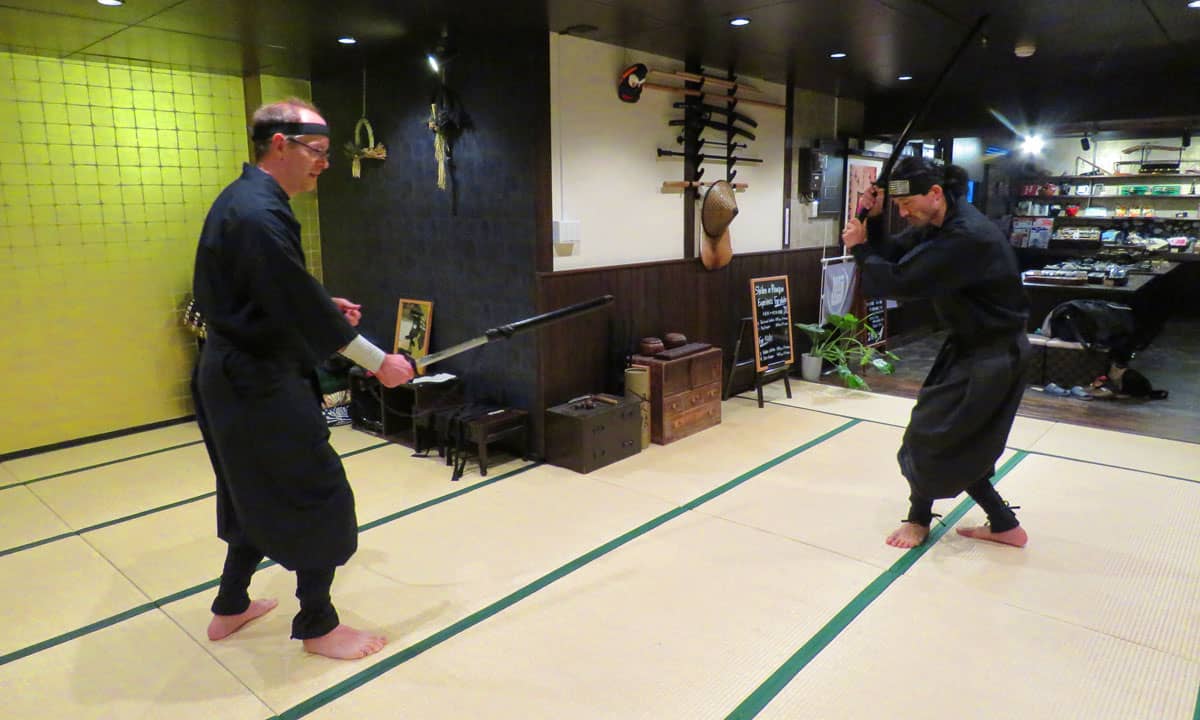 .


Have a look at this video, I'm proof that being a ninja is not as easy as it looks.
.
Izo is fantastic: he's passionate about what he teaches but is easy going and patient…We took the 1 hr class but he also offers a more detailed 2 hr class. The lesson was both a learning experience and a lot of fun and we would recommend it to anyone. It was one of our highlights in Kyoto. Check out the website: Ninja Dojo and Store.
What do you think? Would you train as a ninja?
---
---

Ps. If you find our blog helpful, please consider using our links to book your flights, hotels, tours, and car rentals. Have a look at our Travel Resources page..