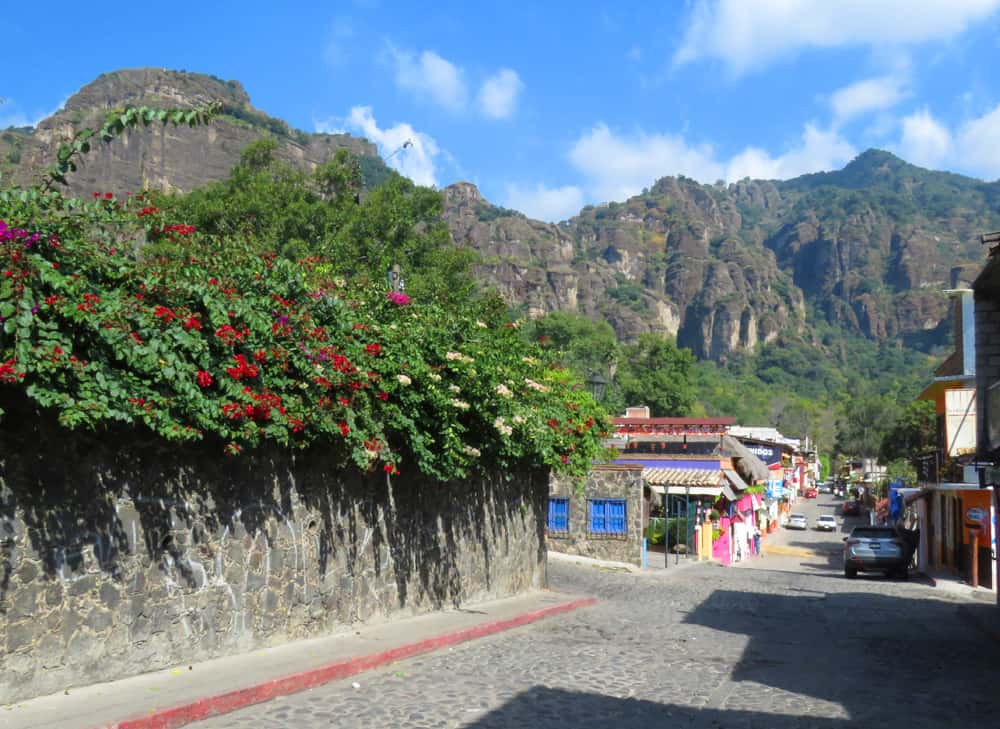 Tepoztlán is one of Mexico's Pueblos Magicos. But that distinction doesn't mean (as I've found out) that all Pueblos Magicos are magical. Tepoztlán IS, in our opinion. But that depends on what you are looking for.
Tepoztlán is a small town surrounded by nature. Coming down into the valley from Mexico City (which is just over an hour away) you can't help but be taken aback by the green nature surrounding you. Limestone hills, most sheer outcrops, dominate the landscapes.
The streets are made of black volcanic rock and are violently cobblestoned. Most locals seem to have pickup trucks. There are lots of charming back streets but most visitors will stick to the main street which is full of charming little stores and restaurants (Tepoztlán gets a lot of tourists on weekends. Best to come during the week).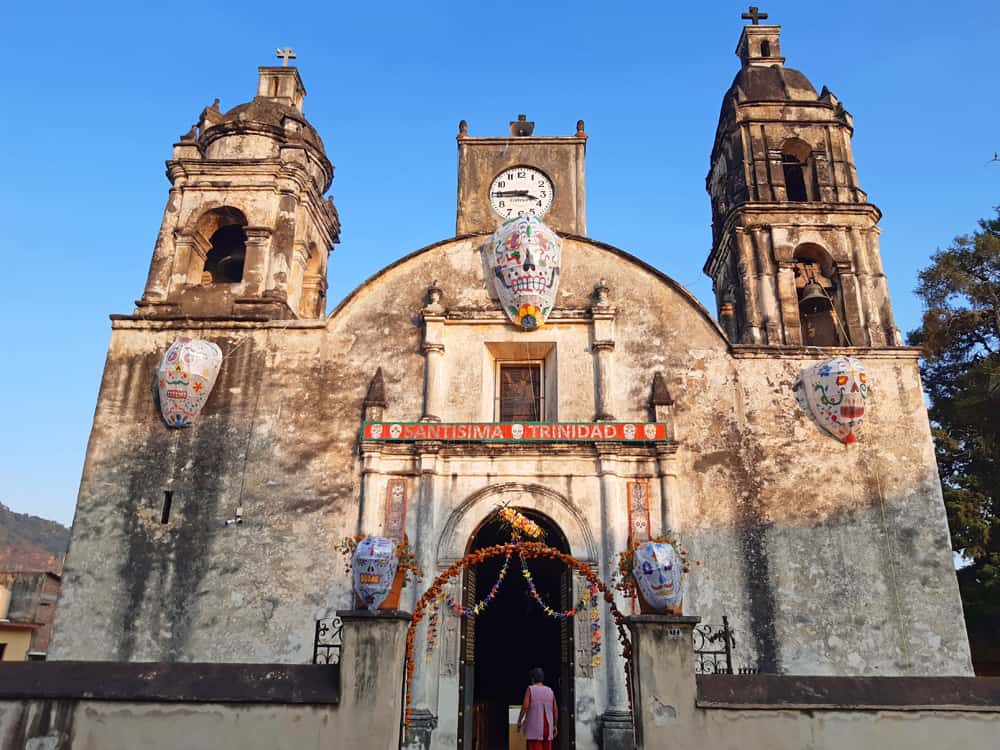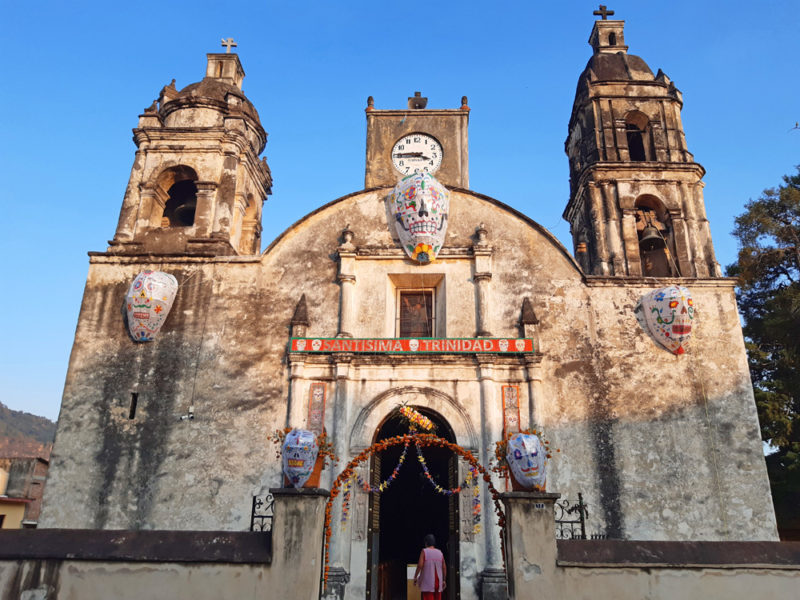 ---
---
There are not that many highlights. The town has a market right in the center which is your typical, authentic Mexican market where you can buy meat, vegetables or have a snack at a stall. There, next to the market, is a 500 hundred year old church that looks older than that. When we went to visit we learned it was closed (I later learned it hasn't been open in 3 years).
Note: there's a market every day. But Wednesdays and Saturdays are officially "Market Day" and there's a lot more going on.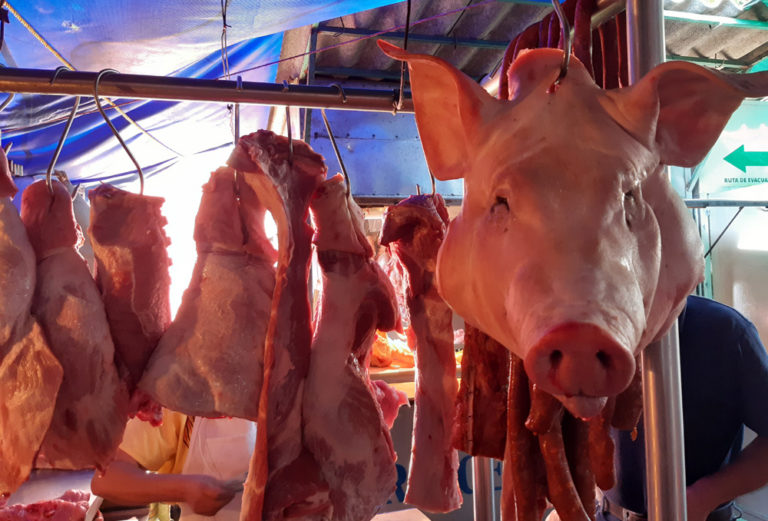 ---
---
In fact the main activity among visitors to Tepoztlan seems to be climbing up to the Aztec pyramid overlooking the town.
But really, what makes the town special is the surrounding nature and the locals. Tepoztlán has attracted quite a lot of really alternative people from around the world, people who've come here to for the nature and the peaceful lifestyle.
An example was our Airbnb host Daniel (click that link to see where we stayed). Originally from Argentina he's been everywhere before deciding to settle down in Tepoztlán. He's got a large and beautiful eco-friendly property bursting with plant life. Our "house" is full of art and books with incredible views of the hills. We stayed 3 days and fell in love with the place and with Daniel's dog Piccola. Every morning she would come, tail wagging and greet us. We felt like we had our own home with our own dog. It was wonderful (I have a video at the bottom of this post).
On one day Daniel took us to an organic market outside of town. The vendors were an eclectic bunch, a mix of Mexicans and foreigners. All were "hippies" (Daniel's own words) who grow their own produce and cook different things. Every Friday they get together in a lot outside a Eco hostel and eat, drink and sing hippy songs. We met a lot of interesting people who had all somehow ended up in Tepoztlán. More on the organic market here.
---
---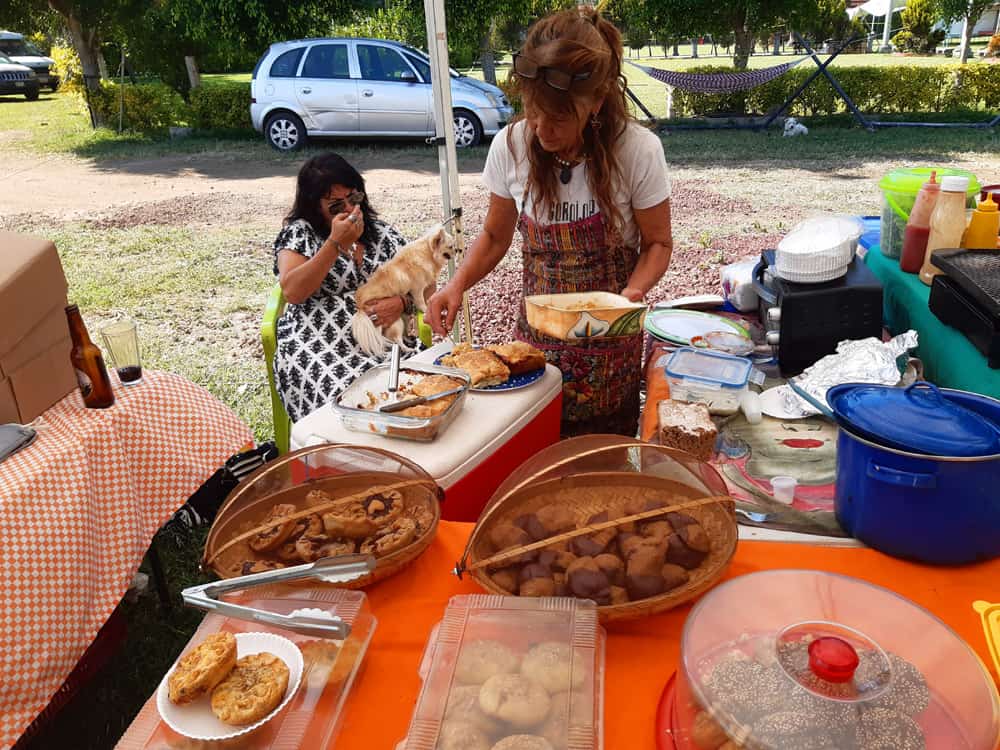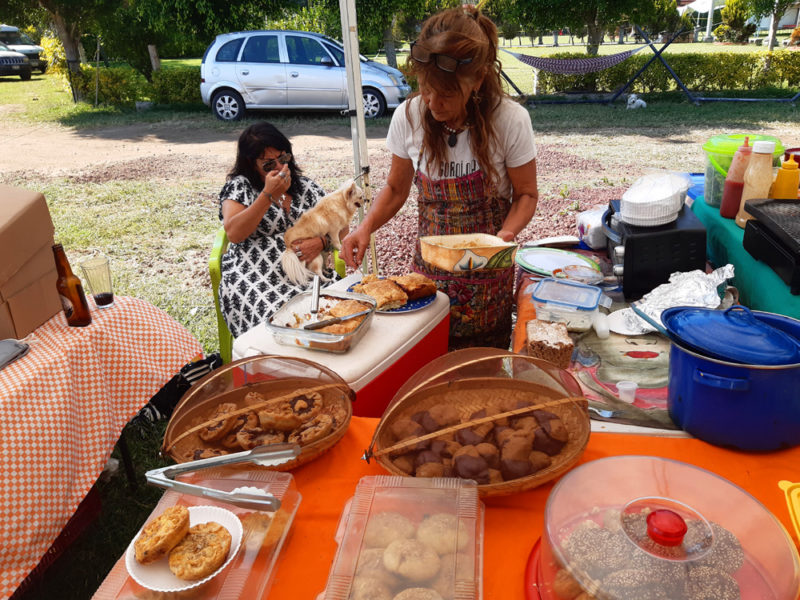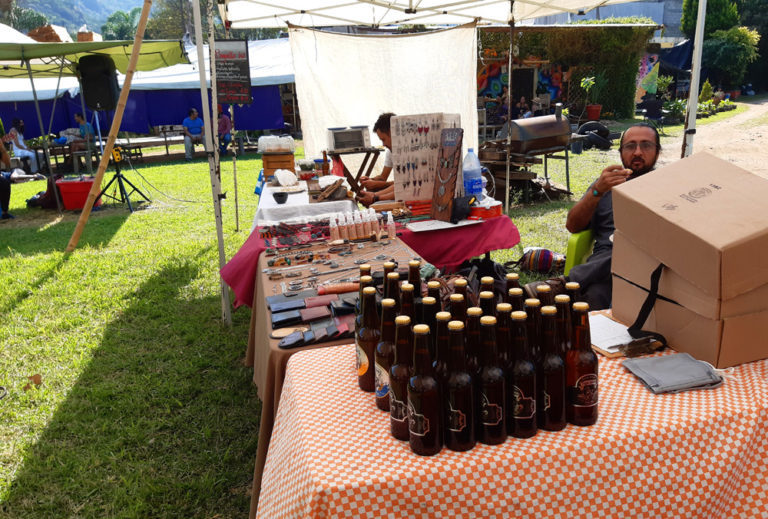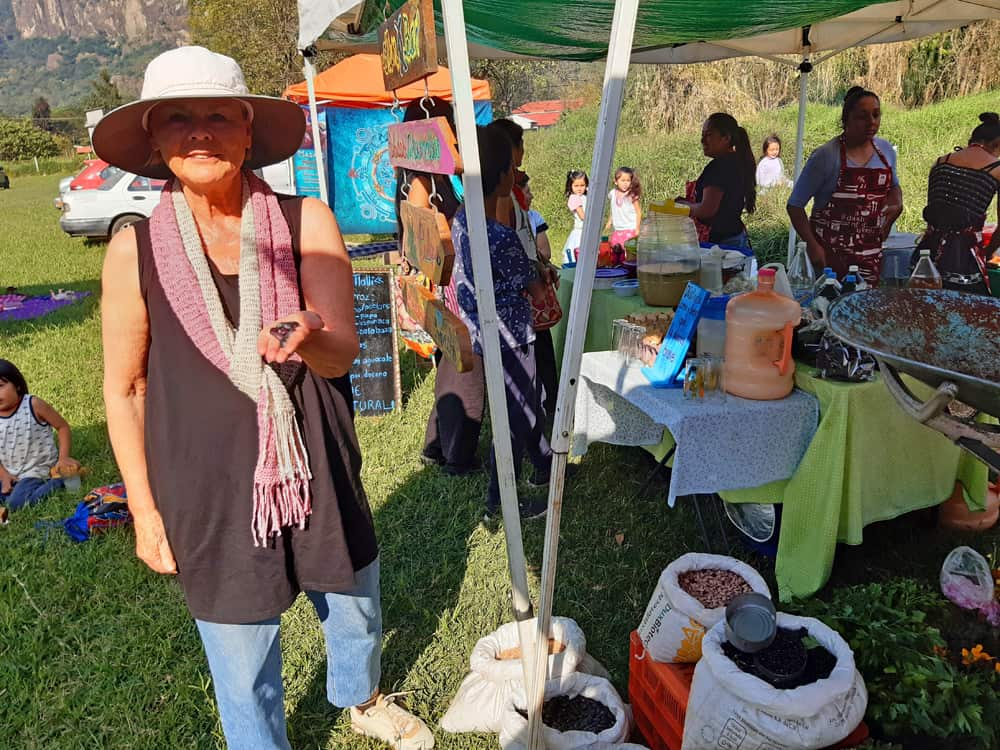 ---
---
Then there was Daniel's son Wayan. He had studied in New York and worked in a consulting job in London. In his late 20's (?) he had come to visit his dad at the beginning of Covid and had decided to stay. He continues his London work online while building a new house of his own on the property. He's decided to make his life in Tepoztlán. He's the one that took me on that hike up to the Aztec pyramid.
In short, Tepoztlán is a place of interesting, eclectic people who went out of their way to make us feel included. That, along with the incredible natural beauty and peacefulness, made us fall in love with the town.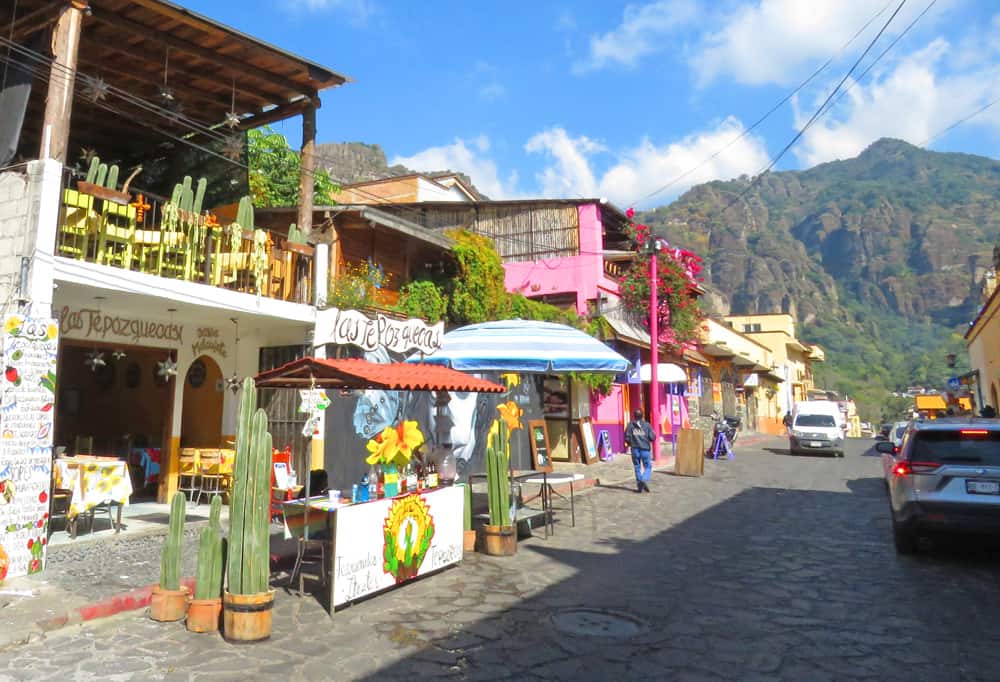 ---
---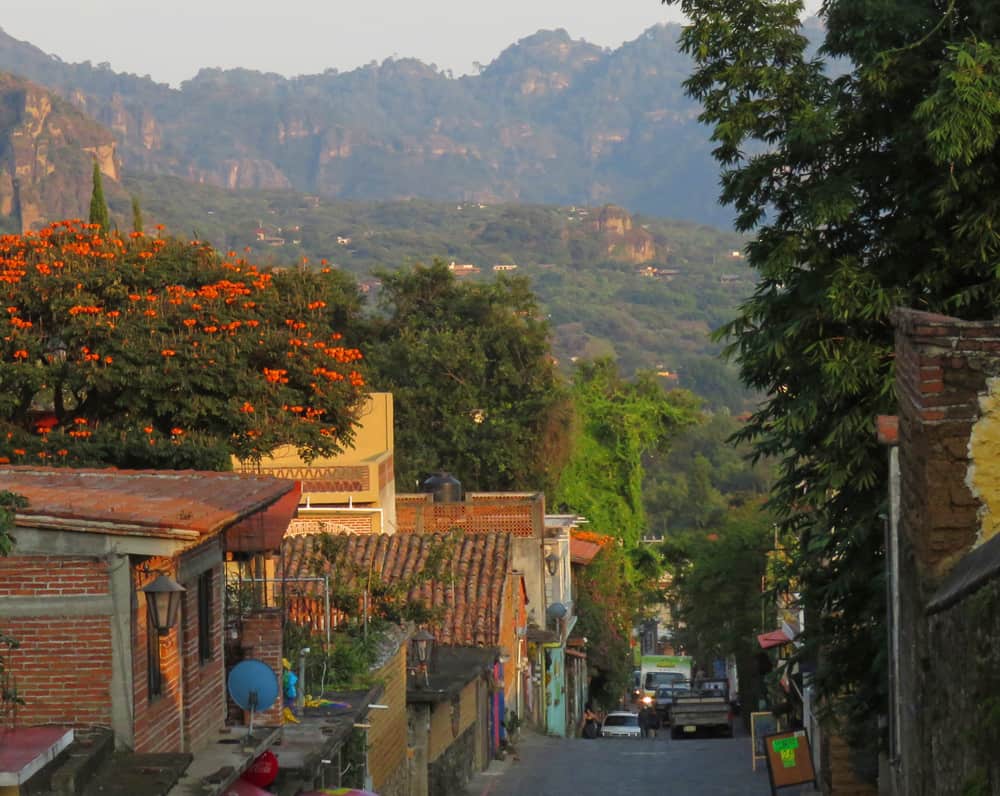 Practical Information
Getting there: Tepoztlán is 1 hr, 15 min from "Taxquena", Mexico's Terminal del Sur. The bus drops you off at a small terminal just outside of town. It's a beautiful 10 minute taxi ride from there to the center.
Accommodation: We loved Daniel's Airbnb. Here's a short video featuring the house and Piccola
Hotel: if you're looking for something a bit more fancy, Posada del Tepozteco gets great reviews.

---
---
Tepoztlán might not be everyone's ideal getaway but it was for us. We loved Tepoztlán and my mom even entertained ideas of maybe moving here (before finally concluding that it might be too small and that she would need a car, something she doesn't want).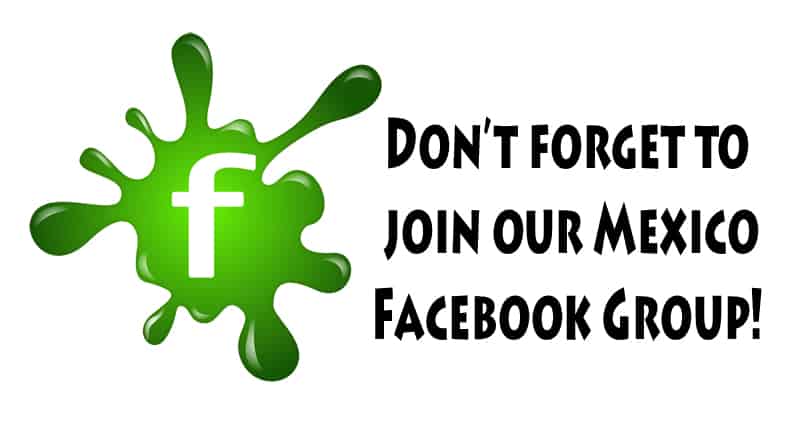 Ps. If you find our blog helpful, please consider using our links to book your flights, hotels, tours, and car rentals. Have a look at our Travel Resources page.