I knew I wasn't in prime condition heading into this hike. A few weeks back the 9 hour "El Cielo" hike in Nerja (Spain) had really gotten me sick. I hadn't fully recovered and with the long trip to Mexico, adjusting to the altitude (Tepoztlan is 1740 m above sea level and we were climbing above 2000 m), and the previous evening's funny-looking chicken tacos, I was just not feeling that great.
But the hike to the Aztec Pyramid in Tepoztlan isn't a high one. I'm told you cover a distance of about 3km and a height gain of about 1 km. It's supposed to take 1 ½ hours to go up. That's not a long hike. BUT it's steep, a combination of stone steps and rocks all the way up. It's unrelenting, especially if not feeling well.
The goal of the hike is the Aztec Pyramid at the top. Built around 1500 AD, it was used as a shrine to the god Tepoztecatl who was the god of Pulque (an alcoholic beverage made from Agave plants). People came as far away as Chiapas and Guatemala to pray at this temple.
But besides the temple, the hike highlights the incredible geography of the Sierra de Tepoztlan. The limestone karst geography reminded me of parts of southern Thailand where you'll see incredible, vertical sprouts of rock with sheer rock faces. It's beautiful.
---
---
I knew 5 minutes into the hike that I was in trouble. I had no energy. I felt like I had a heaviness in my guts. Every step was a chore. I felt bad because my guide Wayan (also my Airbnb host) was a young guy who races. He's in great shape…and here I was pausing every 10 minutes to get my breath.
We hiked among the many tourists hiking to the top. I was surprised by just how popular this hike is.
The pyramid is actually closed to tourists right now (I'm writing this in November 2021) but Wayan said it didn't matter. He knew a great spot where we'd have good views of the temple and the valley.
Just past the temple, guides were taking tourists up a little hill and charging them 50 pesos. Wayan was having none of that. His spot was a lot better. We continued hiking.
It was just about 5 minutes after the tourist hill that I puked my guts out. I had stopped to catch my breath but I couldn't. And it just spewed out. Thankfully there were no other people on that path.
* and there ends my famous non-puking record dating back to early 2014. That was also in Mexico. That was 7 years without puking.
2 minutes later I got up. I felt better than I had felt all day. I gave the thumbs up to Wayan and we continued hiking.
10 minutes later Wayan let me along a path, through some underbrush, and into a clearing on the top of a limestone outcrop. The views were fantastic.
A little video
---
---
Despite it all I'm happy I completed the hike. It had been my #1 objective in Tepoztlan and it really is worth it. The views are fabulous.
Some Practical Tips
– Spanky doesn't like me hiking somewhere by myself. She's got a point – you never know what can happen (I've heard of people breaking their leg just falling on it the wrong way). Lucky for me Wayan offered to take me up there. If you stay at his Airbnb (see my previous post) he might take you as well.
– I hiked in running shoes and it wasn't wise. Many of the rocks are bare and slippery. Best to have proper hiking boots.
– Bring lots of water. It's not a long hike but it's strenuous.
---
---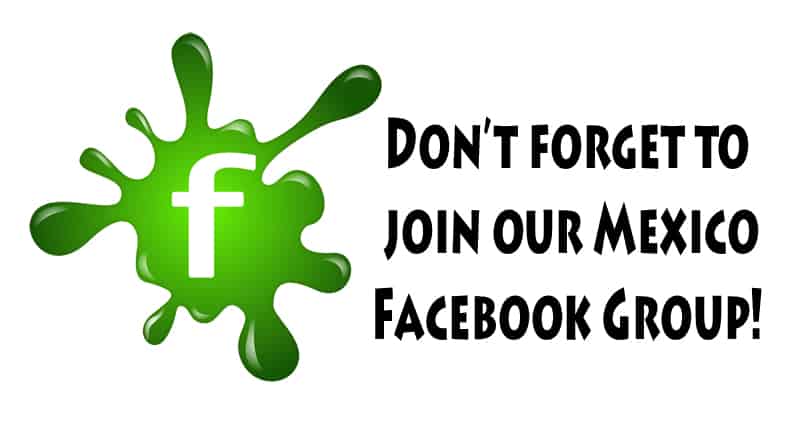 Ps. If you find our blog helpful, please consider using our links to book your flights, hotels, tours, and car rentals. Have a look at our Travel Resources page.