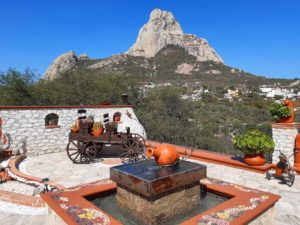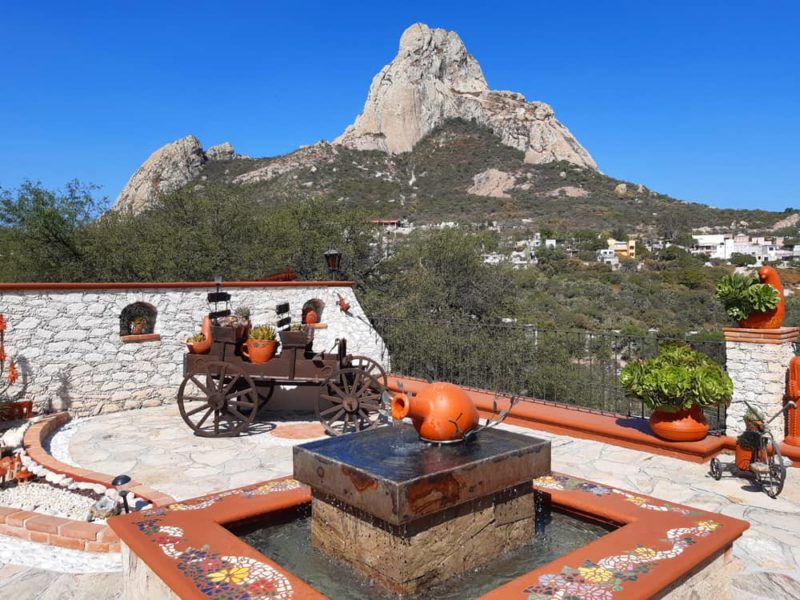 Hiking the Peña de Bernal (Mexico)
Hiking the Peña de Bernal is the highlight of a visit to the state of Queretaro. The Peña (or "rock') is a giant monolith, a piece of volcanic rock, and the Peña de Bernal is among the 3 largest monoliths in the world. See this post on the largest monoliths in the world.
The Peña is considered one of the 13 Natural Wonders of Mexico and the number 1 reason people come to Bernal is to hike up the monolith. That's what I did. It's easy and the path is well indicated and well maintained (it's administered by local authorities and you have to pay a 30 peso fee to hike up. Hours are 8 am to 5 pm).
I've read posts saying that this is a difficult hike. For people in reasonable shape I don't think it is. It took me around 40 minutes to get to the top and I took my time. In a few places there are metal ropes to help you over steep ground or where there's an edge. It's really just for support more than anything (ie. you don't have to hoist yourself up or anything like that). You'll see that in the video below.
---
---
The hike up Bernal ends at 'tabletop', a flat area where you can wander around looking at different views of the surrounding countryside. It's not the actual top of the Peña, you'll see an almost vertical wall of rock at this point rising above you. Access to this however is only for climbers with proper equipment and a permit.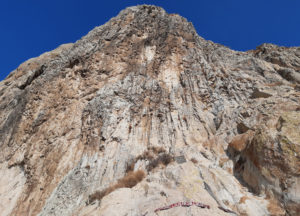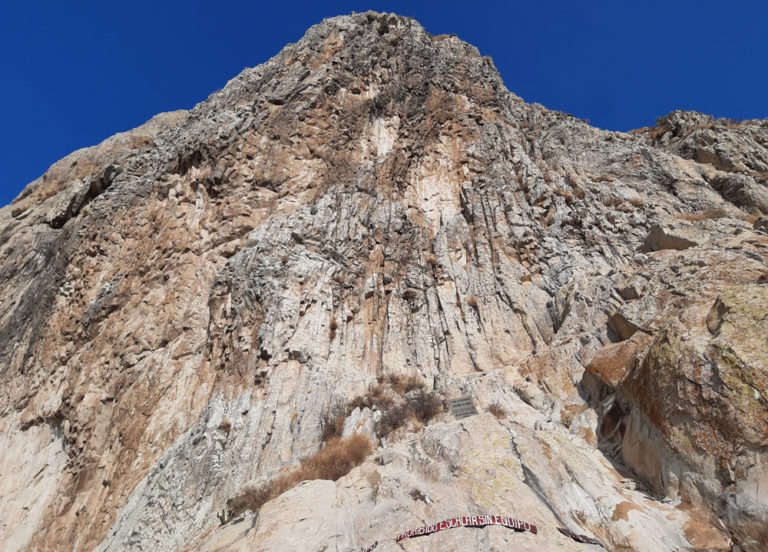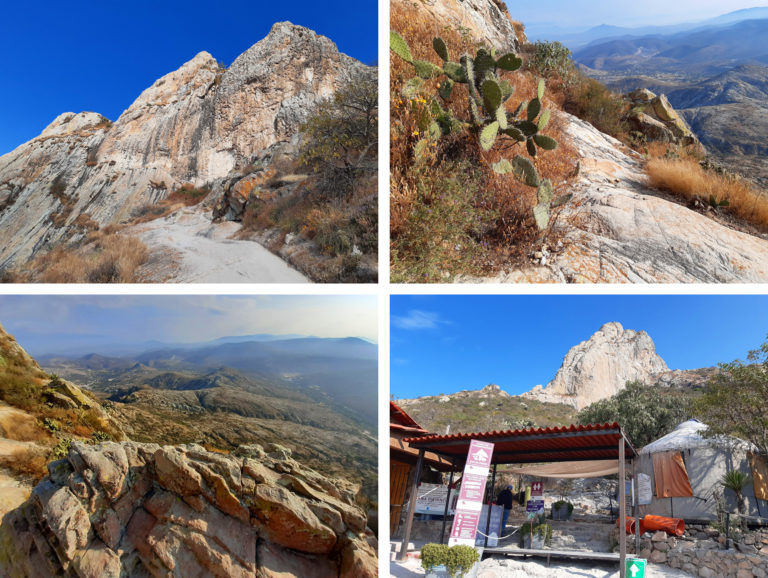 ---
---
Other reasons to Visit Bernal
Hiking the Peña de Bernal is reason enough to come to Bernal. But it's not the only reason – Bernal is a very pretty town and one of Mexico's 132 Pueblos Magicos. It's also known for its Pan de Queso, Gorditas, and Tuk-tuks (it's the first time I've seen them outside Asia). More on Bernal here.
Tequisquiapan
If you're in the area, you should visit the other nearby Pueblo Magico; the town of Tequisquiapan (it's a 30 minute drive to get there). Besides being another very pretty town, "Tequis" (as people call it) is famous for wine and cheese, both of which are excellent. More on Tequisquiapan here.
---
---
Practical Information
Bernal to Queretaro: About 1 hr by taxi, about 600 pesos ($30). Or you can take direct buses that run regularly.
Bernal to Tequisquiapan: 300 pesos ($15 US) by taxi, about 30 min. No direct buses.
Tequisquiapan to Queretaro: 1 hr by taxi, expect to pay roughly 600 pesos ($30 US). If taking bus: there are no direct buses, you have to go through San Juan del Rio. Expect it to take 1 hr to San Juan del Rio and from there 30 min (on another bus) to Tequis. Very cheap.
---
---