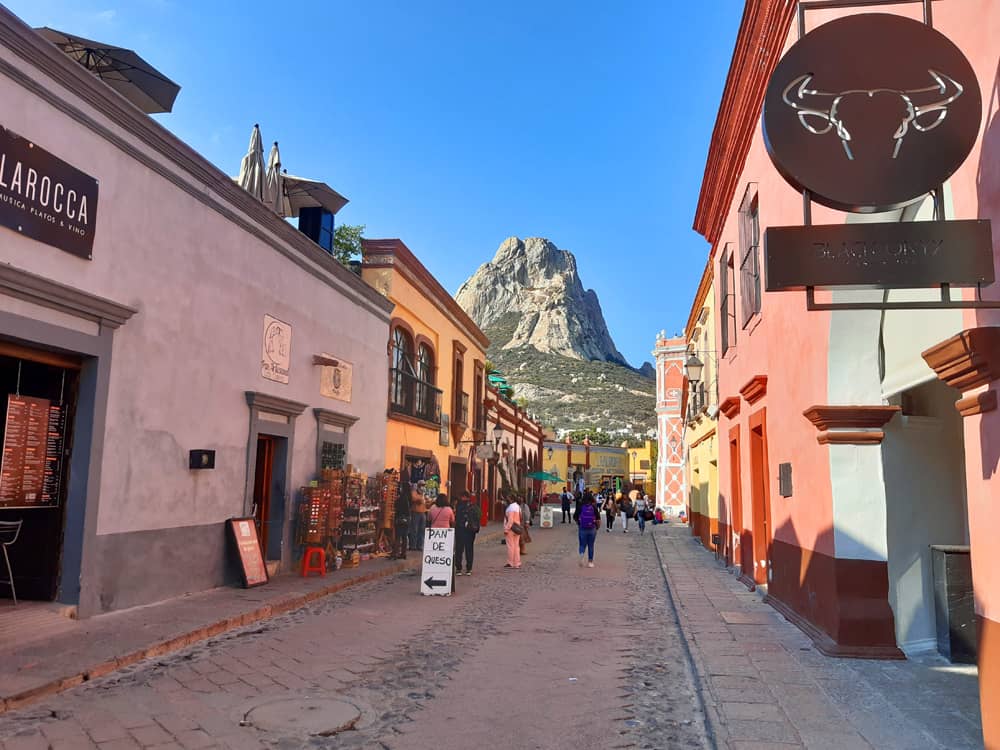 Bernal is one of our favorite of Mexico's 'Pueblo Magicos'. It's one of the smaller Pueblo Magicos in the country – a day is enough to see and experience the sights – but it has so much charm and is surrounded by so much beautiful nature that we wished we had stayed a little bit more.
Note: I have a video showing of Bernal's highlights at the bottom of this post
Three things in Bernal stood out for us
1. A very pretty old town
It's not big – but Bernal's center is really pretty. The main square is full of trees and greenery and is dominated by a yellow and red church. The surrounding streets are colourful and you'll find a lot of small restaurants and bars. And looming in the background you'll see what Bernal is known for – the Peña de Bernal (soon to be covered).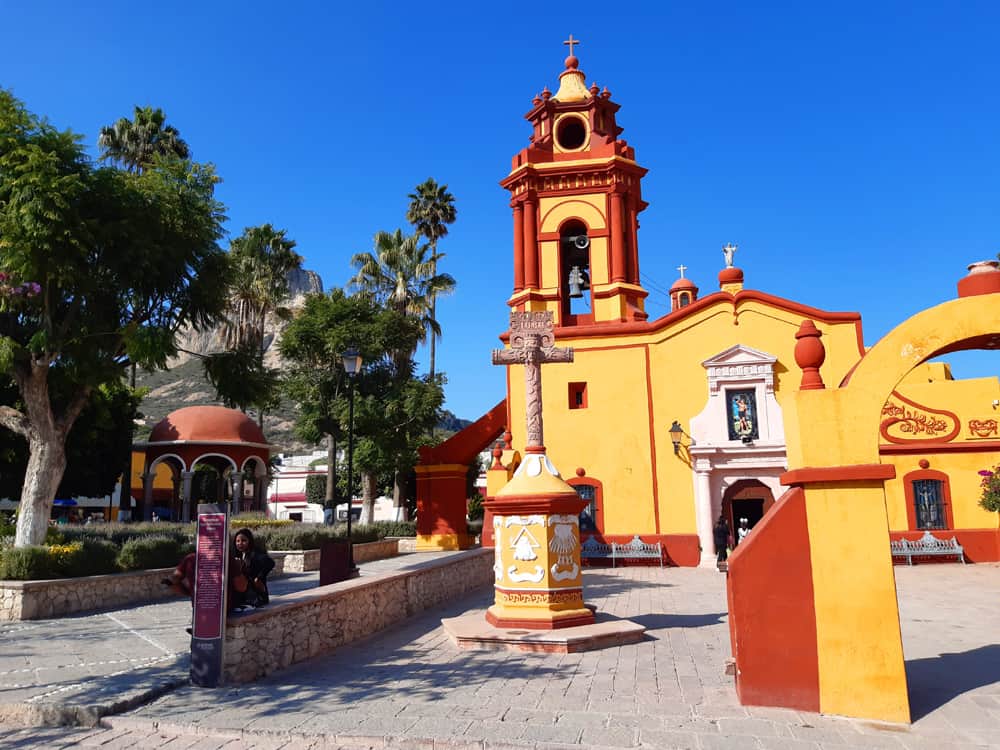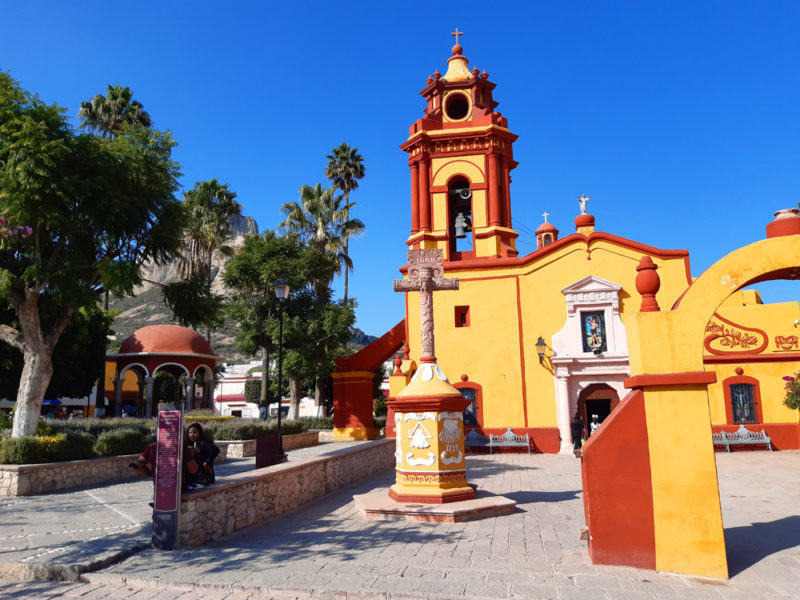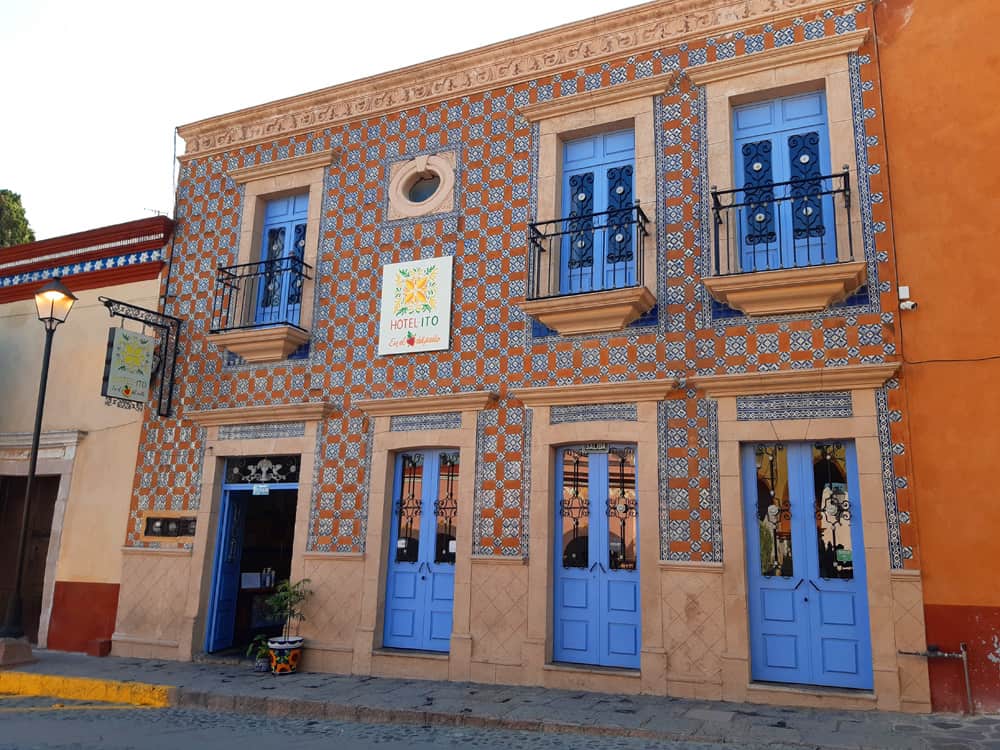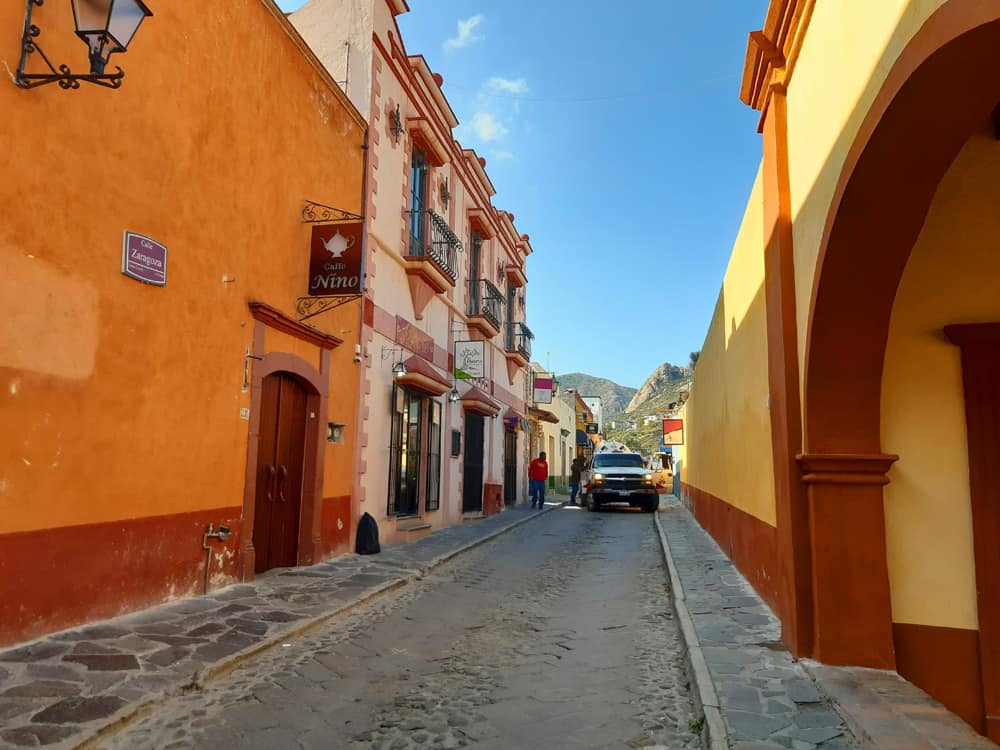 ---
---
When I think of Bernal I think of 3 things:
Pan de Queso "Cheese bread". It's a really good pastry filled with light, sweet cheese
Gorditas. Corn tortillas stuffed with different fillings. Try to get one stuffed with Nopales.
Tuk-tuks – the three-wheeled vehicles you usually see in Asia. I've never seen them in Mexico but in Bernal they operate as taxis
You'll see lots of all the above in Bernal.
2. Peña de Bernal
The Peña de Bernal is a huge volcanic rock referred to as a monolith. The monolith in Bernal is one of the highest in the world (see this post on the largest monoliths in the world) at 433 meters. The Peña is considered one of the 13 Natural Wonders of Mexico.
The number 1 reason people come to Bernal is to hike up the monolith. That's what I did. It's easy and the path is well indicated and well maintained (it's administered by local authorities and you have to pay a 30 peso fee to hike up. Hours are 8 am to 5 pm)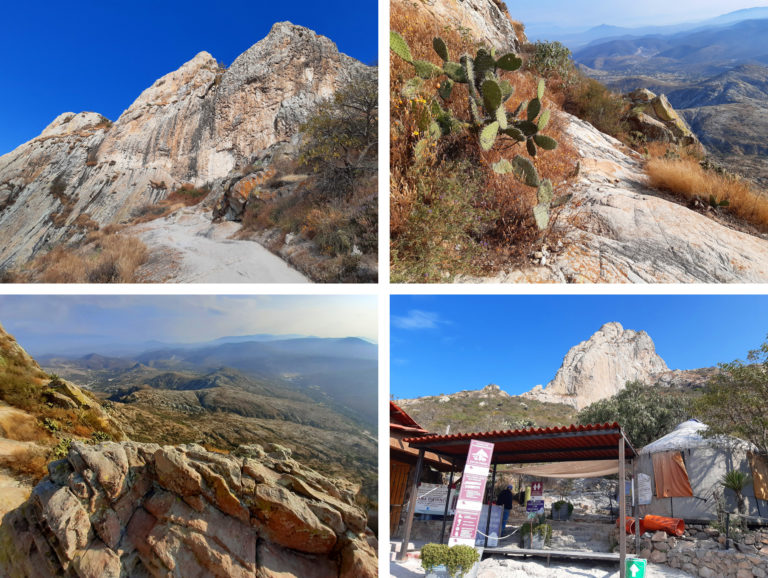 Don't get intimidated by some of the posts you'll see on the internet saying that this is a difficult hike. It's really not. It took me 35 minutes to get to the top and I took my time.
You can't go to the very top of the Peña. That's only for climbers with proper equipment and a permit. But even at that, you get great views of Bernal and the countryside. See my video of the hike here.
---
---
3. Staying at Cantar del Viento
We stayed a night at Cantar del Viento. It was spectacular. It's a boutique hotel with 6 different villas, all with views looking out at the Peña. My mom and I stayed in Villa de Sol which has 2 bedrooms on 2 floors.
Beautiful property, a great little restaurant (we had the Arrachera steaks with a bottle of Mexican wine. Fantastic), all hosted by a wonderful lady ("Tony"). Staying there was one of the highlights of our 3 week trip in Mexico and if you can manage to stay here I recommend you do (book early, they get quite busy).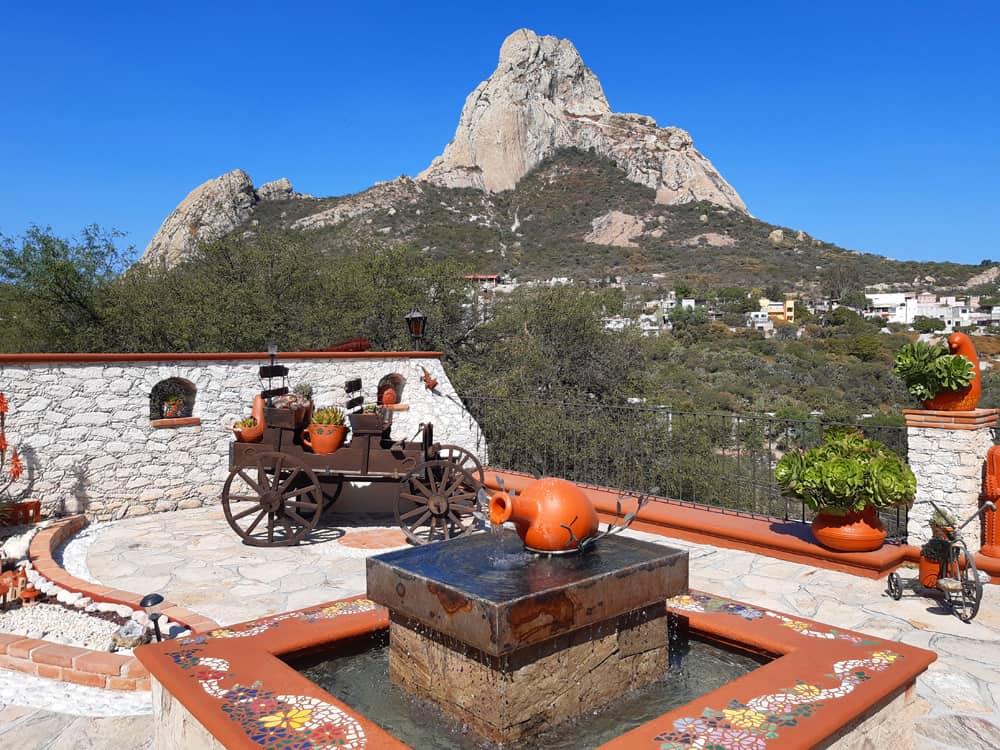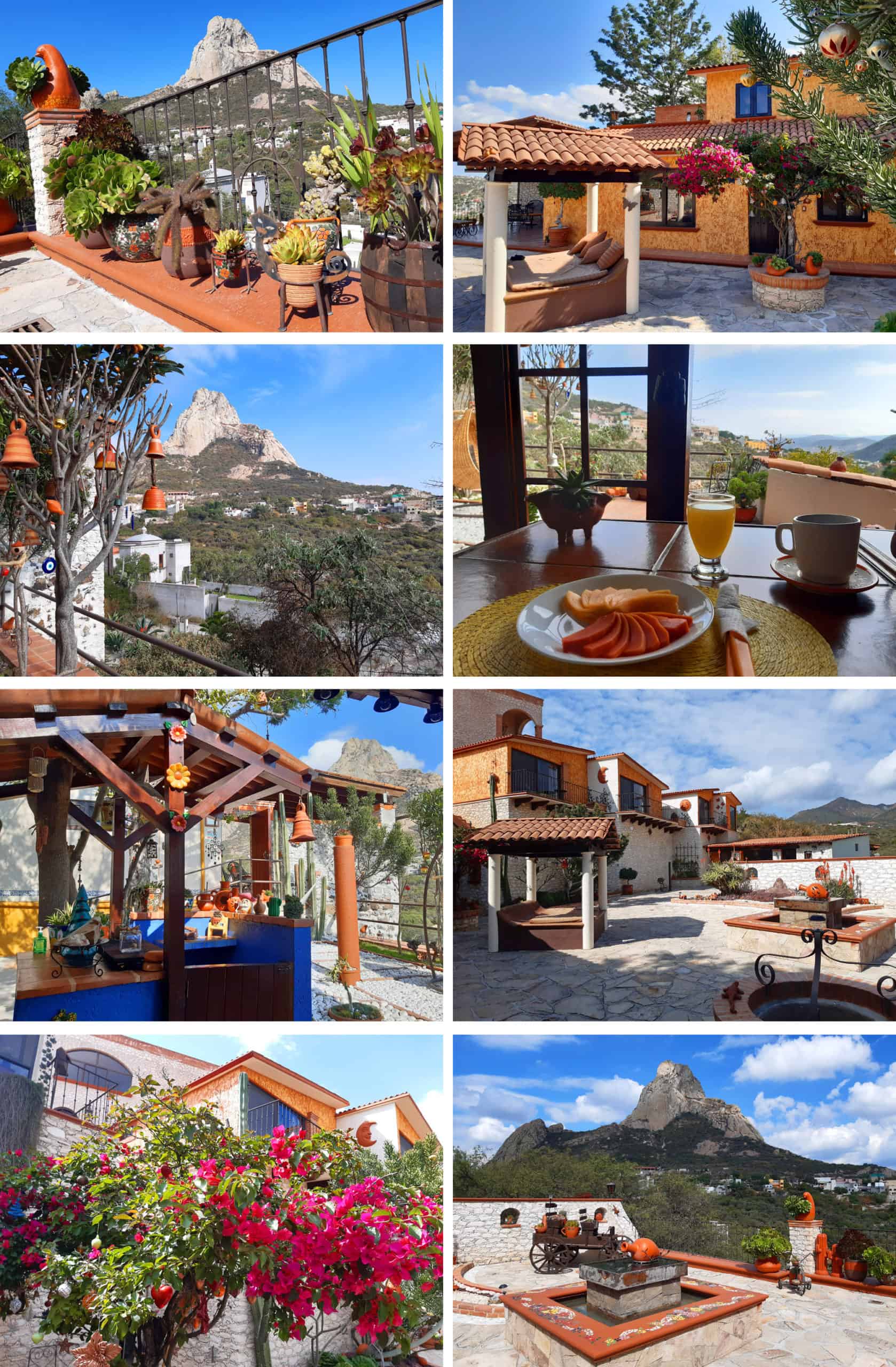 ---
---
The Pueblos Magicos you find in Mexico come in all different shapes and sizes. But if you like little mountain towns you'll love Bernal (I also loved Tepoztlan, another Pueblo Magico in the same category).
---
---
How to get to Bernal: Everything goes through Queretaro, the largest city in the area. We pre-arranged a taxi with the hotel and it cost us 600 pesos (about $30 US) and took 45 minutes. Otherwise you can take a bus from the bus terminal in Queretaro: Flecha Amarilla or Flecha Azul have frequent departures and take about an hour (cost is about 50 pesos, or $2.50 US).