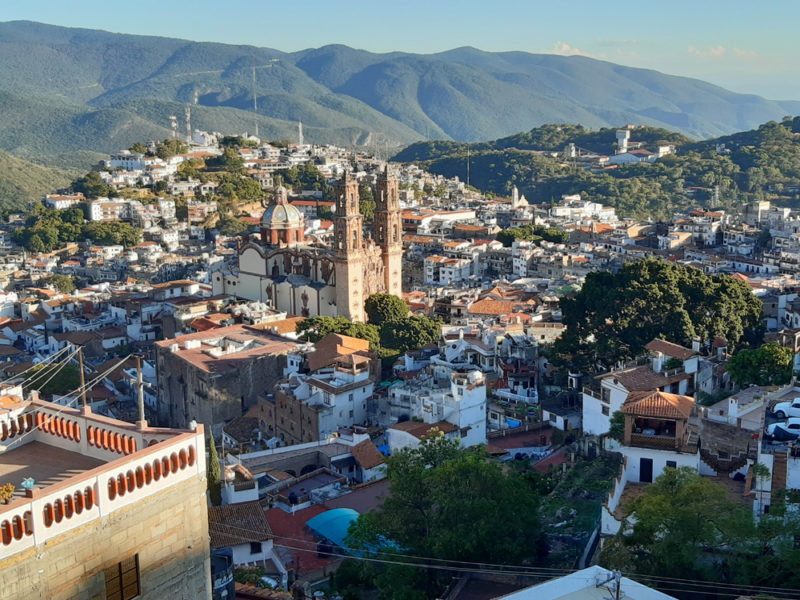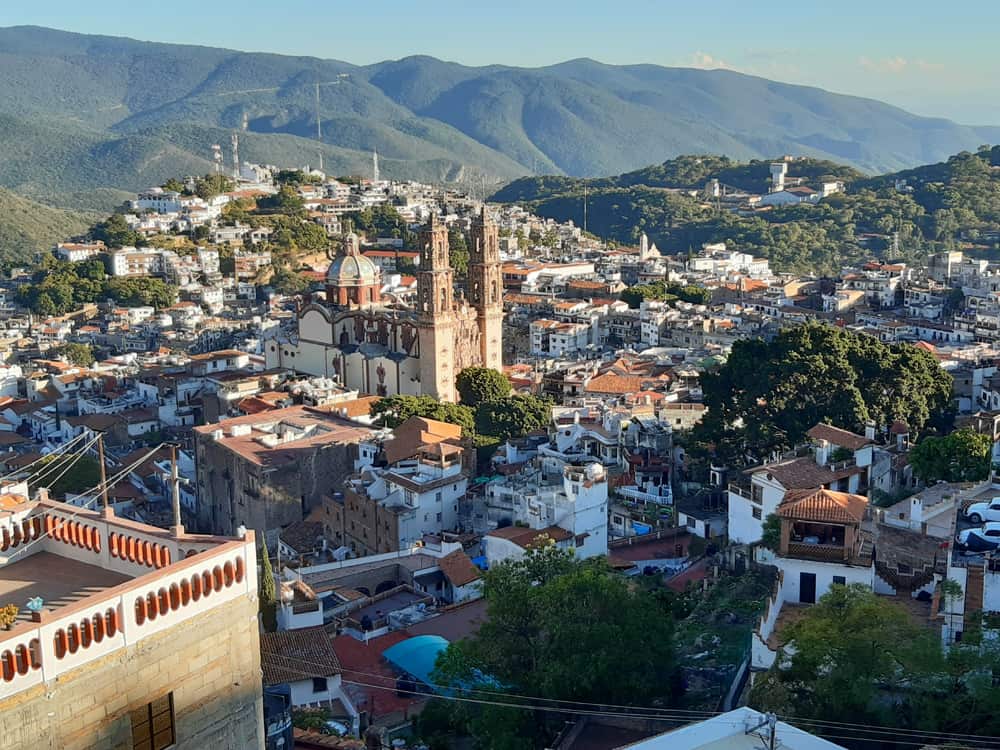 Taxco has to be one of the more beautiful Pueblos Magicos in Mexico. Built on a hillside, the town is characterized by steep streets, the red and white facades of buildings, Volkswagen Beetle taxis (more on that later), and one of the most photographed churches in Mexico (Santa Prisca de Taxco). It's one of the more picturesque towns you'll see anywhere and if you're a walker (and don't mind walking up steep hills) you'll be rewarded with lots of beautiful vistas.
Taxco was made famous by silver. In fact the current town was founded here by the Spanish because of its abundant silver. Today there's no longer any silver mining in Taxco but the town is still famous for its silverwork – that, combined with tourism, are the main economic activity.
Many people say that Taxco is the most beautiful Pueblo Magico in Mexico. I'll tell you my opinion on that further on. But first a short video and a whole bunch of photos.
---
---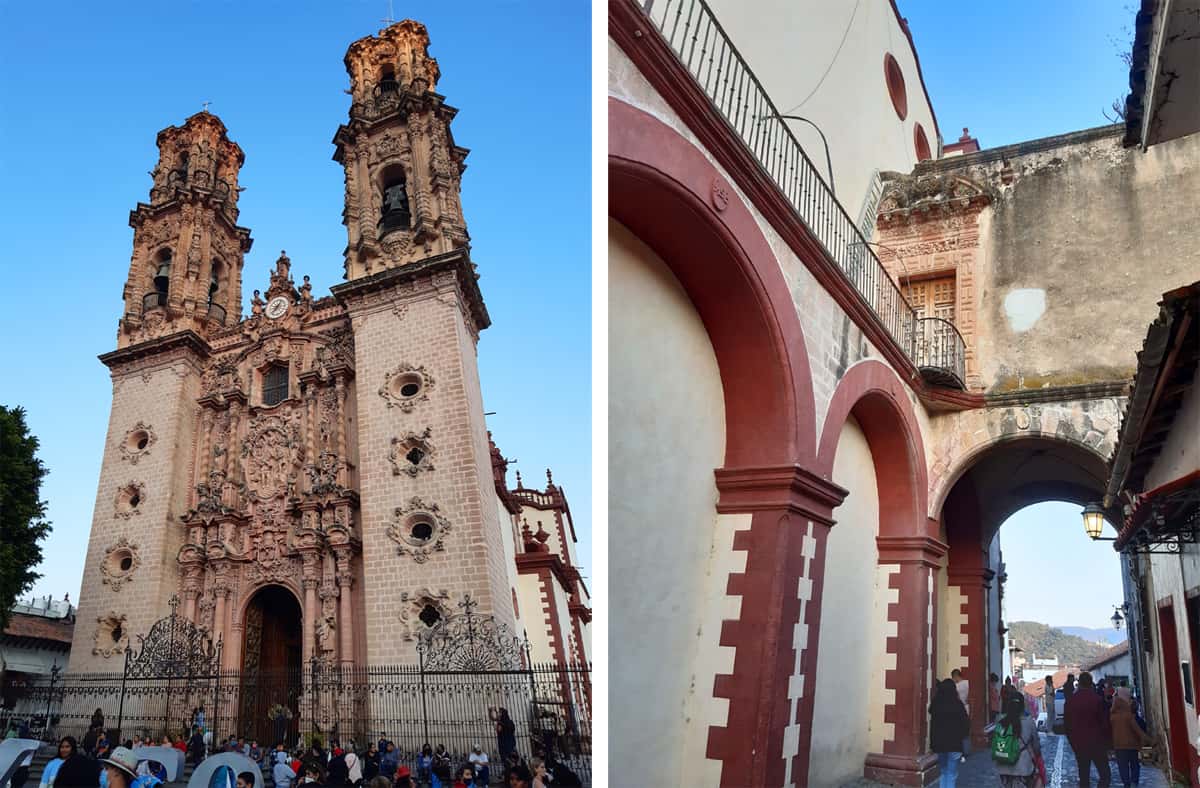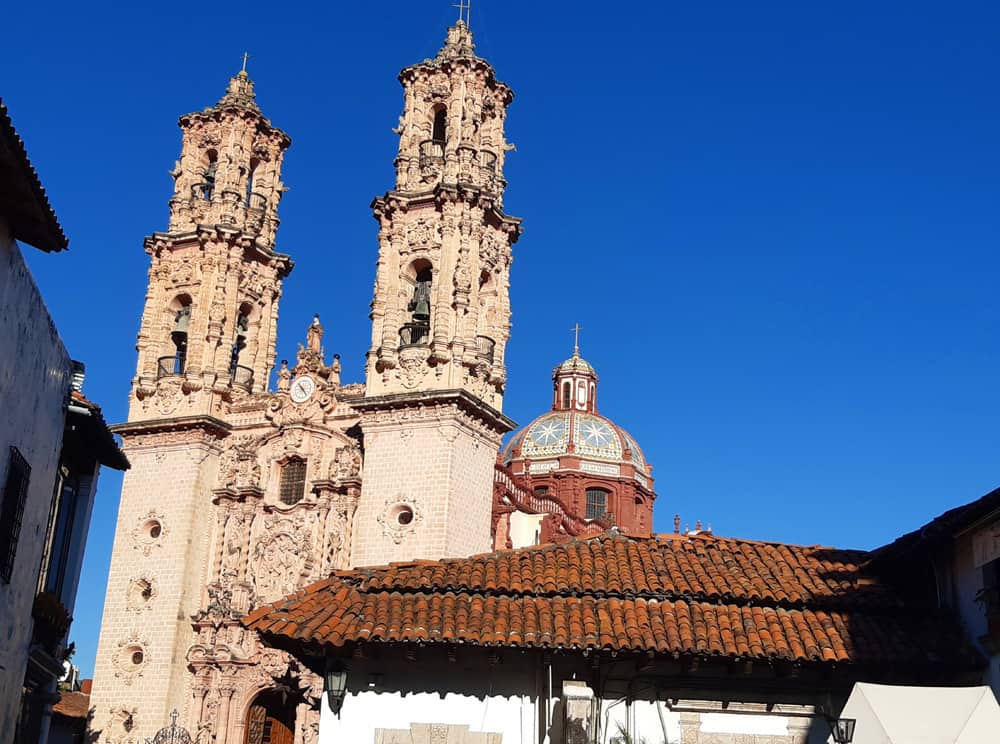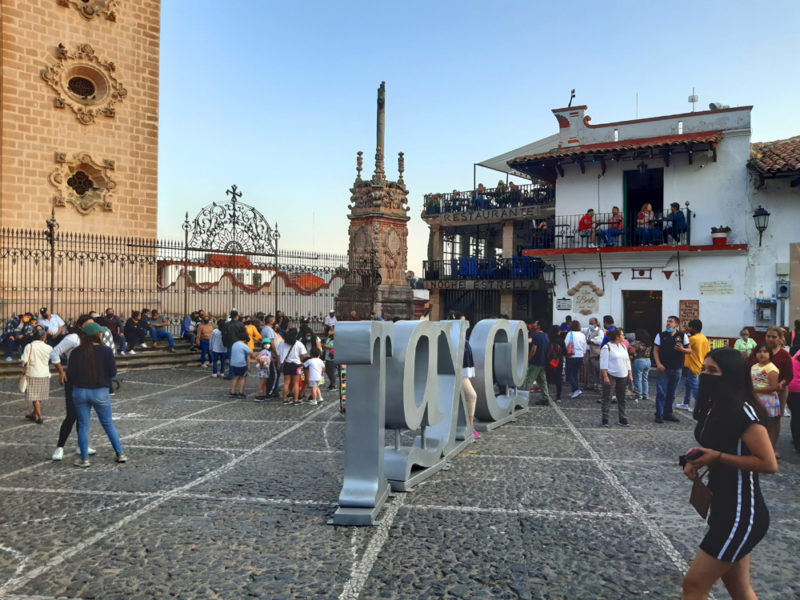 ---
---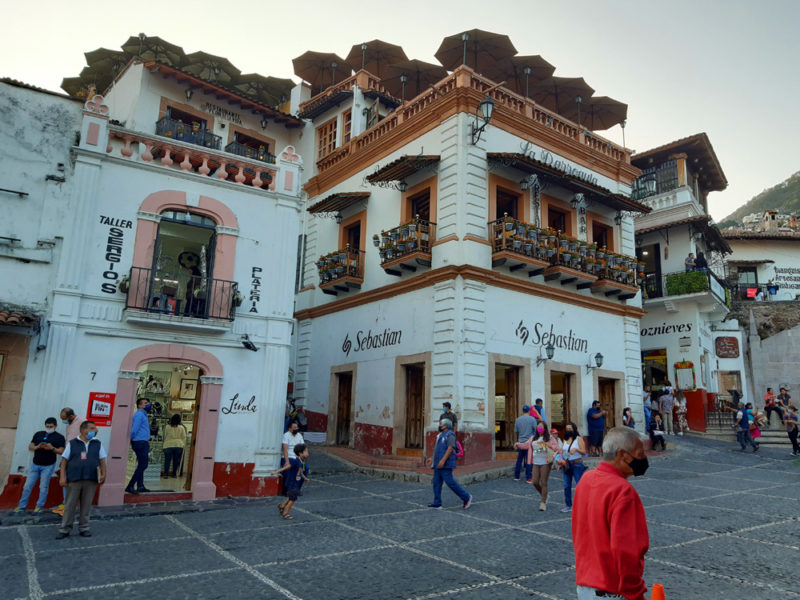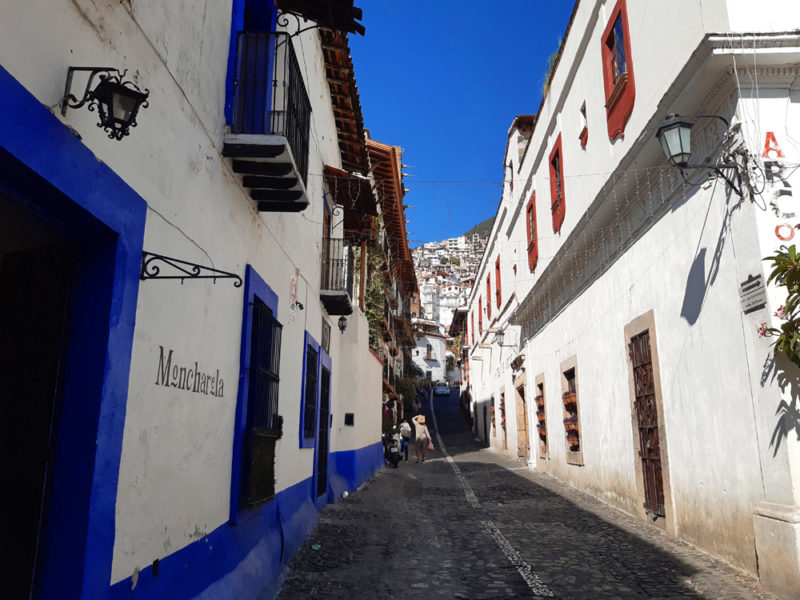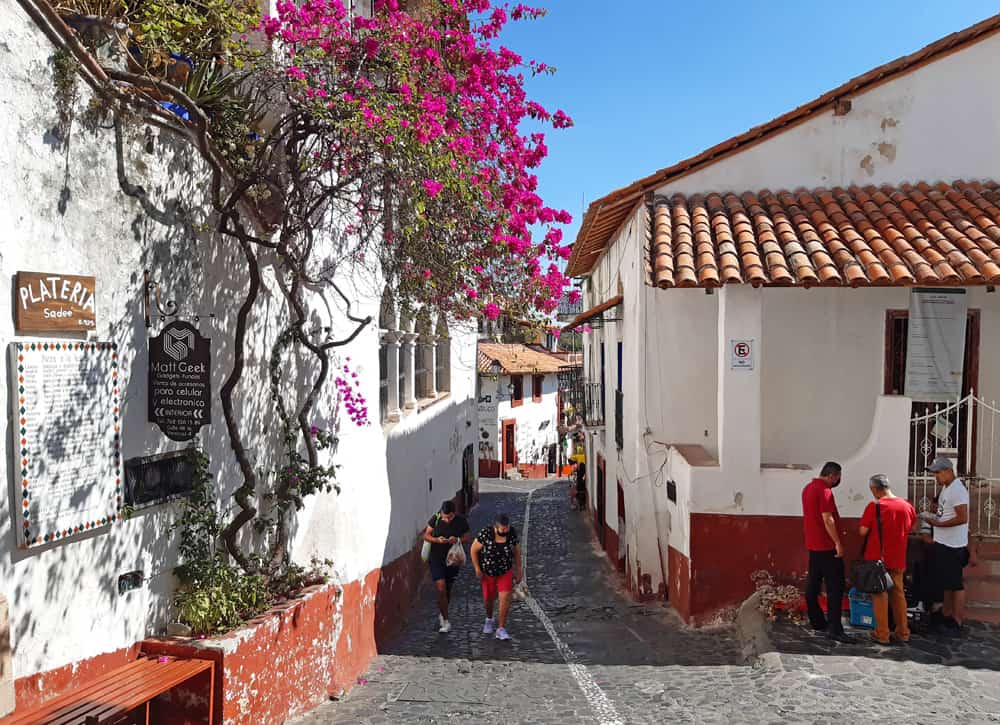 ---
---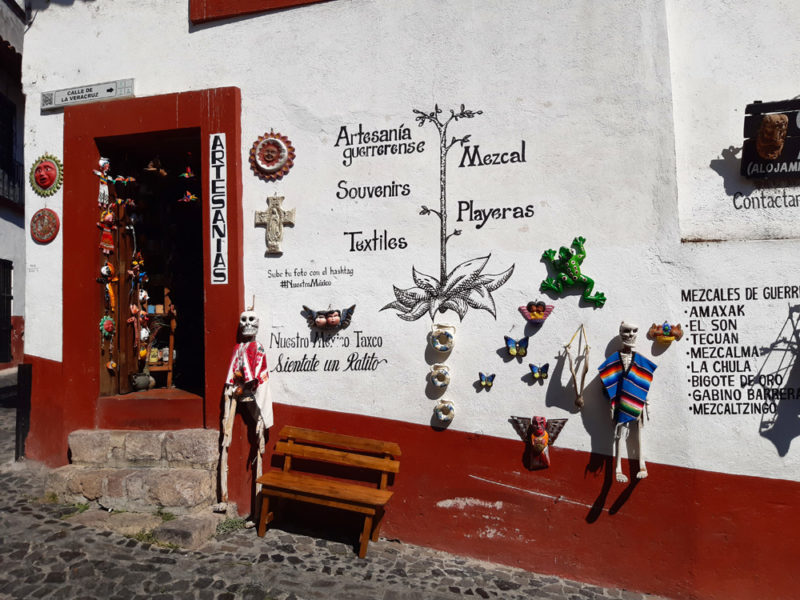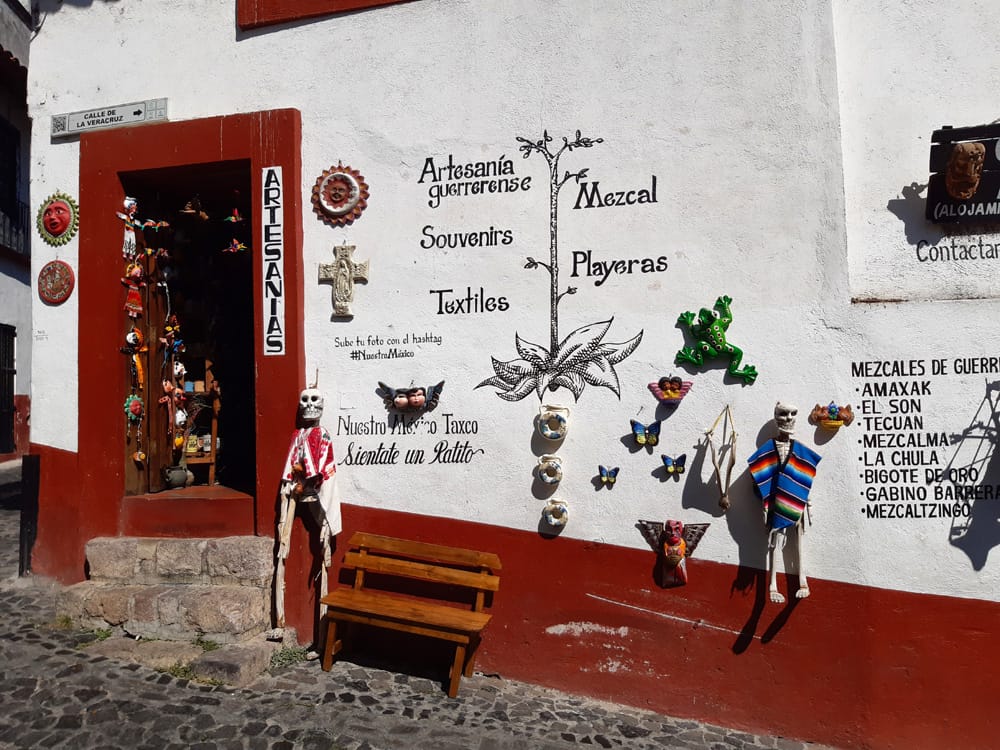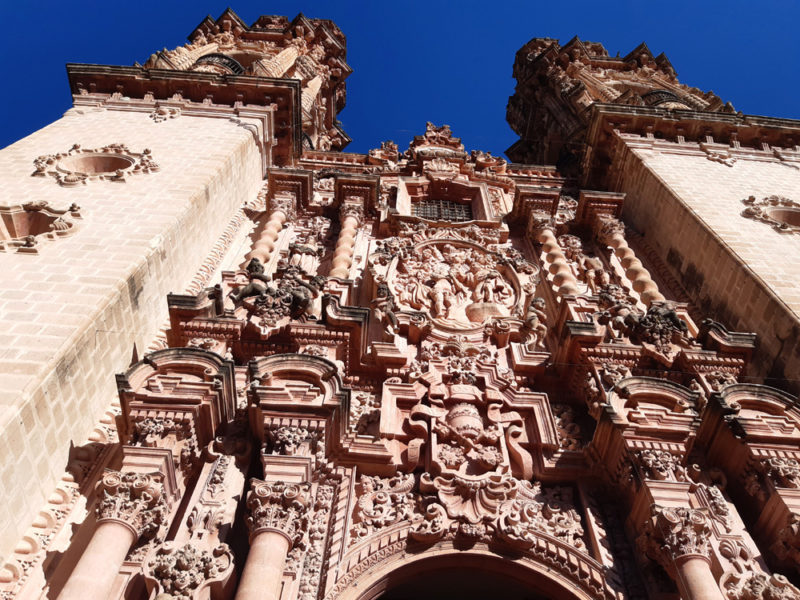 ---
---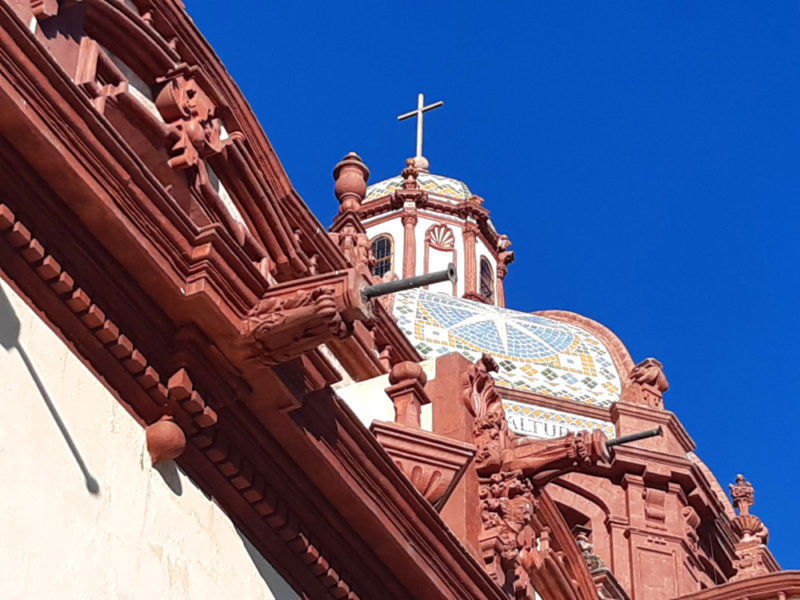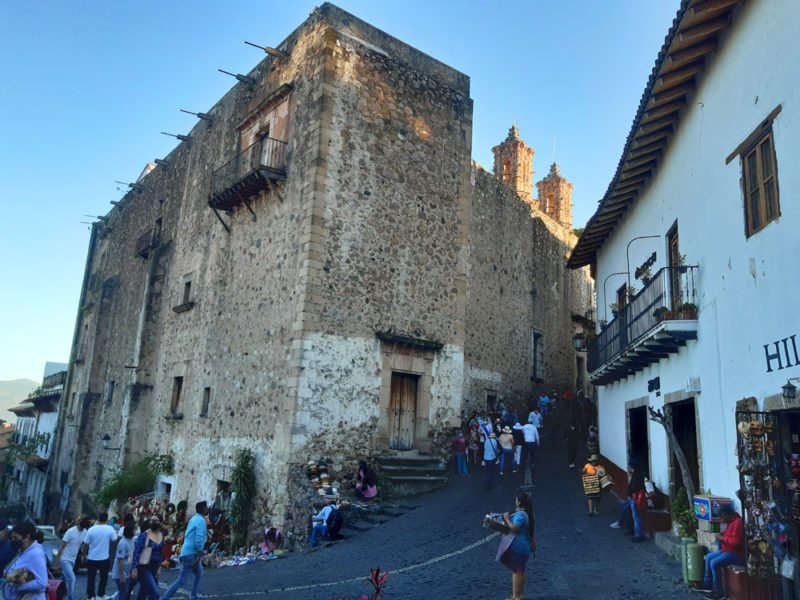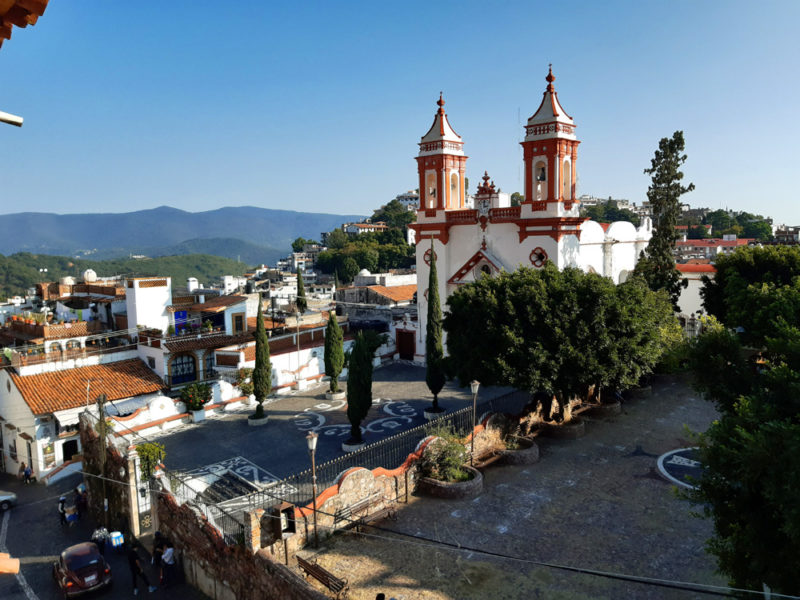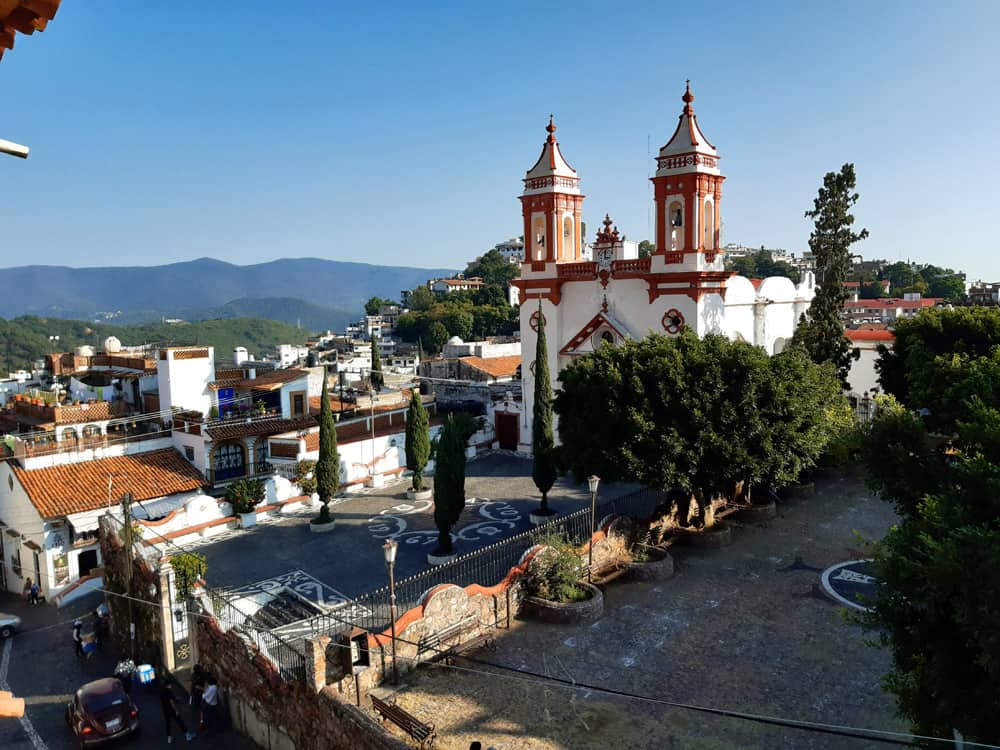 ---
---
So is Taxco the most beautiful Pueblo Magico in Mexico?
I've seen 7 different Pueblo Magicos in Mexico (so far) and Taxco is one of the most beautiful. But it is not the most beautiful. I'd say that San Cristobal de las Casas in Chiapas is the most beautiful Pueblo Magico I've seen so far.
But it's not just about beauty. There's a few things about Taxco I didn't like, things where it lost points on the "charm meter".
– Taxco is definitely one of the most touristy Pueblo Magicos. That's because you can get there from Mexico City in less than 3 hours. Expect to see a lot of tourists – and expect to see a lot of people trying to sell you things or trying to convince you to visit their restaurant.
– Traffic and Pollution. There are a lot of cars going up and down Taxco's hills. They even go through the Zocolo (main square). And those cars make for a lot of pollution – especially the VW Beetles (most of the town's taxis are Beetles, they're synonymous with Taxco). Unfortunately they're older Beetle models and they spew diesel everywhere.
This 2nd point is a shame because it could easily be fixed. I'm sure locals aren't happy with the air pollution in their little town.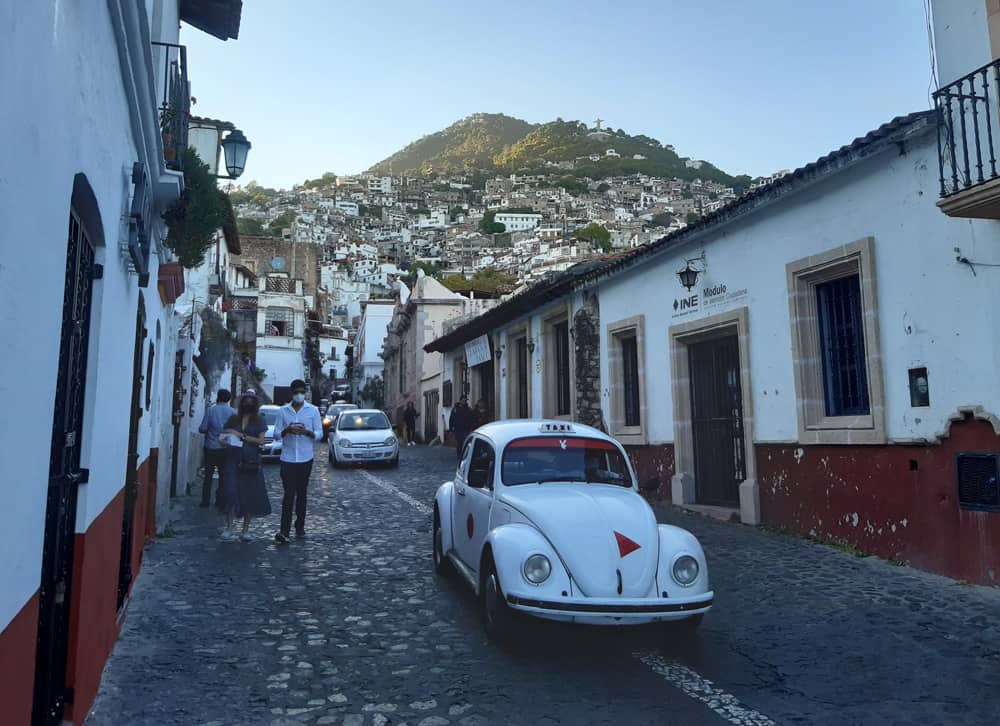 ---
---
Should you visit Taxco? Definitely. It's a beautiful town. But it's the kind of place to visit for a day or two, preferably during the week when there are less tourists around.
Practical Tips
Getting there. You can take a Costa Line bus from Mexico City's Southern bus terminal (commonly known as "Tasquena"). Buses leave every 2 hours and take about 2 hours and 45 minutes.
Accommodation. Taxco is surprisingly inexpensive. Hotel recommendation right in the center: Hotel Santa Paula (it was right across from our Airbnb and we wished we had stayed there instead…).
Have you been to Taxco?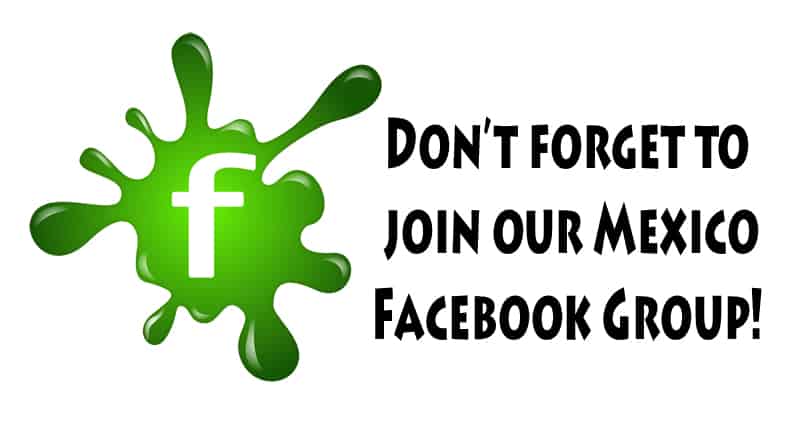 Ps. If you find our blog helpful, please consider using our links to book your flights, hotels, tours, and car rentals. Have a look at our Travel Resources page.