San Cristobal de las Casas as a place to live in Mexico
When planning my trip to Mexico in June my mom had suggested that we visit San Cristobal de las Casas in the Chiapas region. She had good memories from a previous stay and was considering the possibility of making San Cristobal her new base in Mexico.
We flew together from Mexico City to Tuxtla Gutiérrez. From there it is about an hour's drive to San Cristobal de las Casas. Having spent the last 3 weeks travelling around Northern and Central Mexico, Chiapas instantly felt very different: the vegetation is green and lush, the towns are smaller and separated by longer distances, and the temperatures – especially driving up the mountains towards San Cristobal – are much cooler. Everything reminded me of the Eje Cafetero in Colombia, the lush and mountainous region where Colombia's coffee is grown. The similarities aren't far off – like Eje Cafetero, Chiapas is one of the best coffee growing regions on earth.
San Cristobal de las Casas is a really pretty place with a colonial feel. ie. colourful streets, low-level buildings with large courtyards, and lots and lots of churches. And like Oaxaca (which is 600 km to the north) you'll see many indigenous women – dressed in beautiful wool skirts and colourful shawls – selling arts and crafts.
The geographical setting of the town is unique: San Cristobal is 2,200 meters high and you'll see clouds passing just above the tops of the surrounding hills. You are literally in the clouds. The altitude also means a cool climate (very cold in winter) and variability. When I was there in June there was rain, usually heavy downpours, followed by blue skies. The weather could change quickly.
Arriving in San Cristobal, we checked into our Airbnb (one of the nicest Airbnb apartments I've stayed in anywhere).
Some views from our rooftop terrace: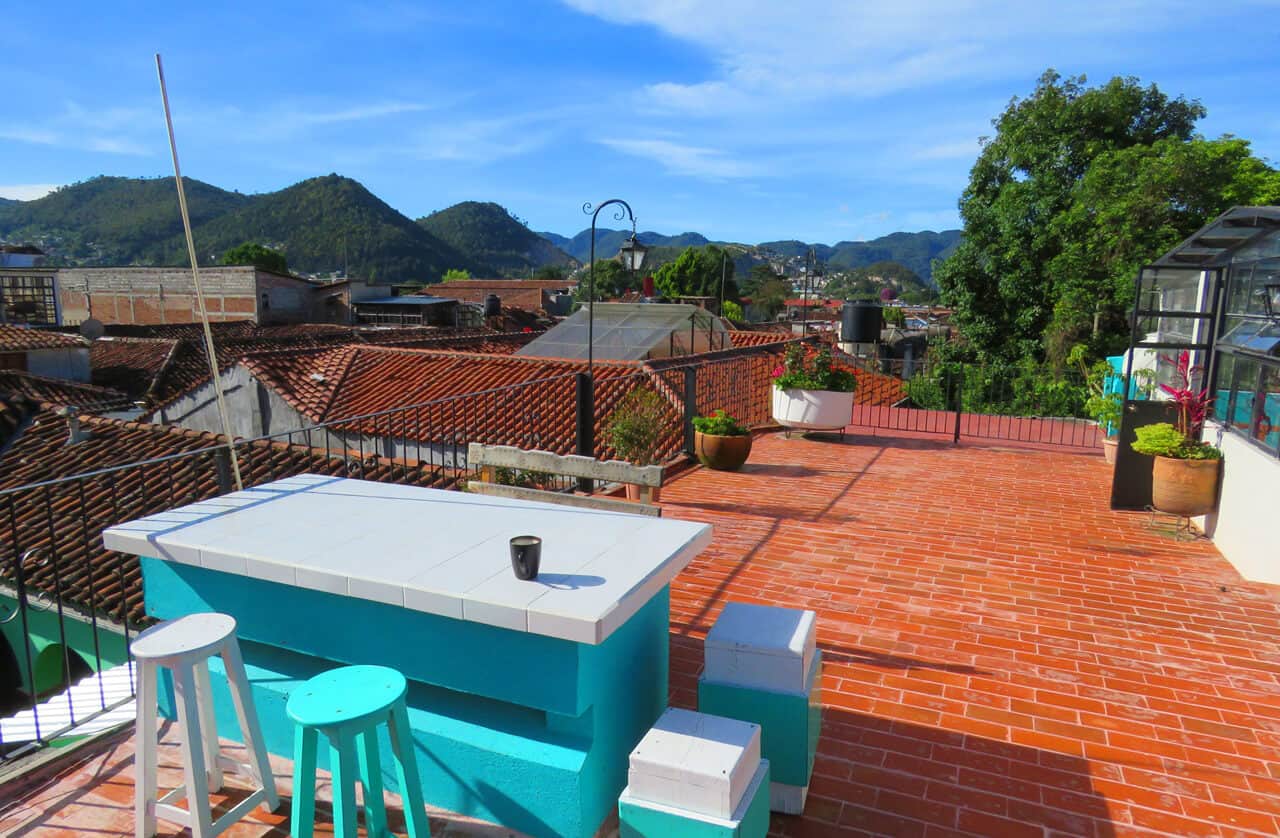 Above: Lots of hills surrounding San Cristobal de las Casas.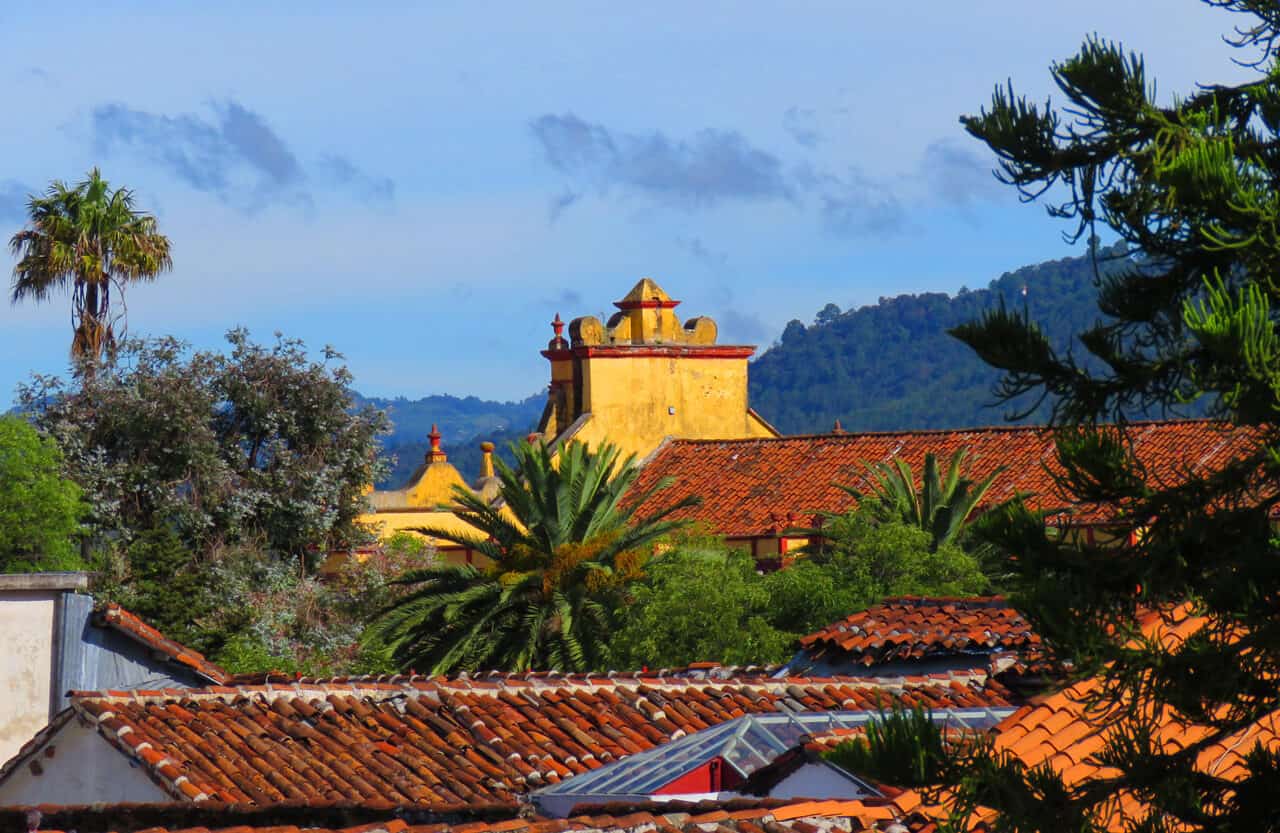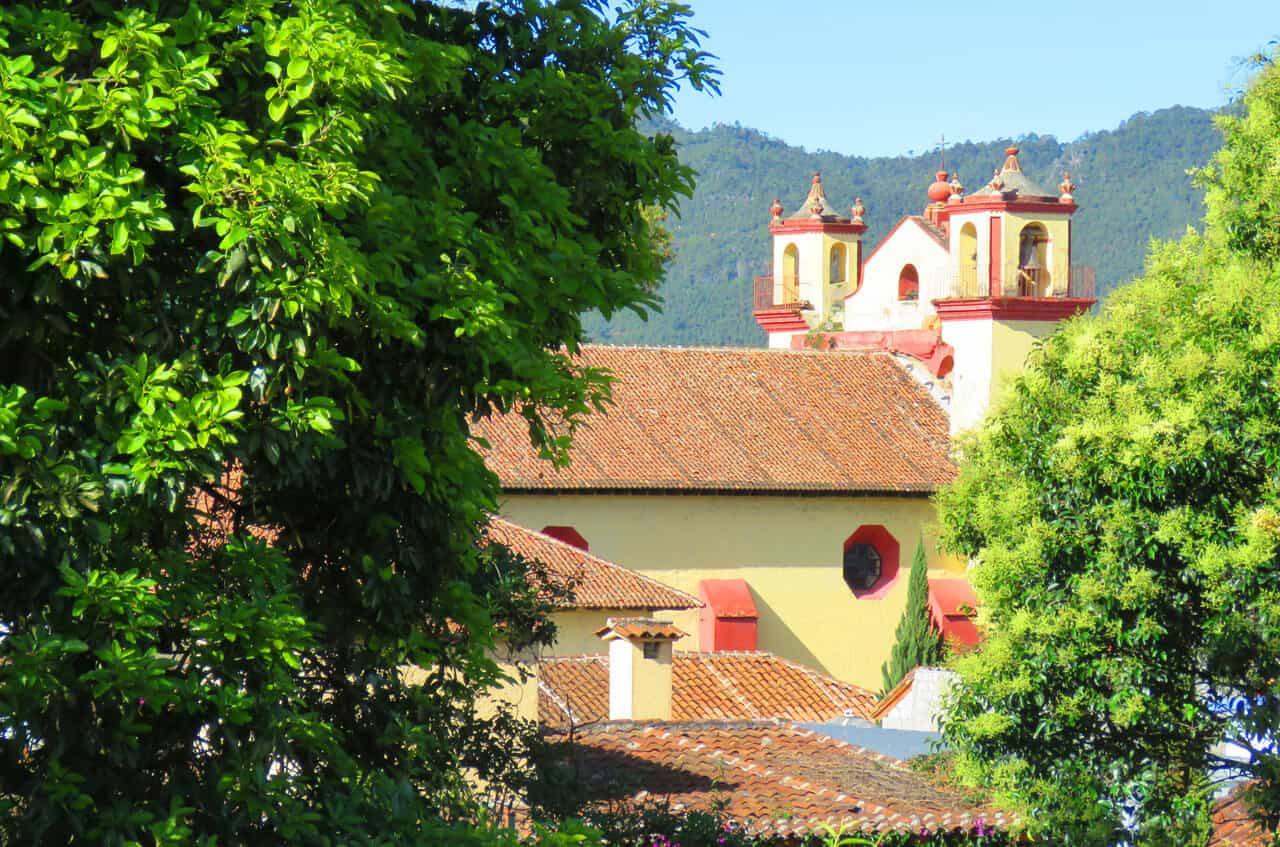 Above: nearby churches seen from our terrace. The first above is the Cathedral (10 minutes away), the 2nd is Templo de San Francisco (5 minutes away)
.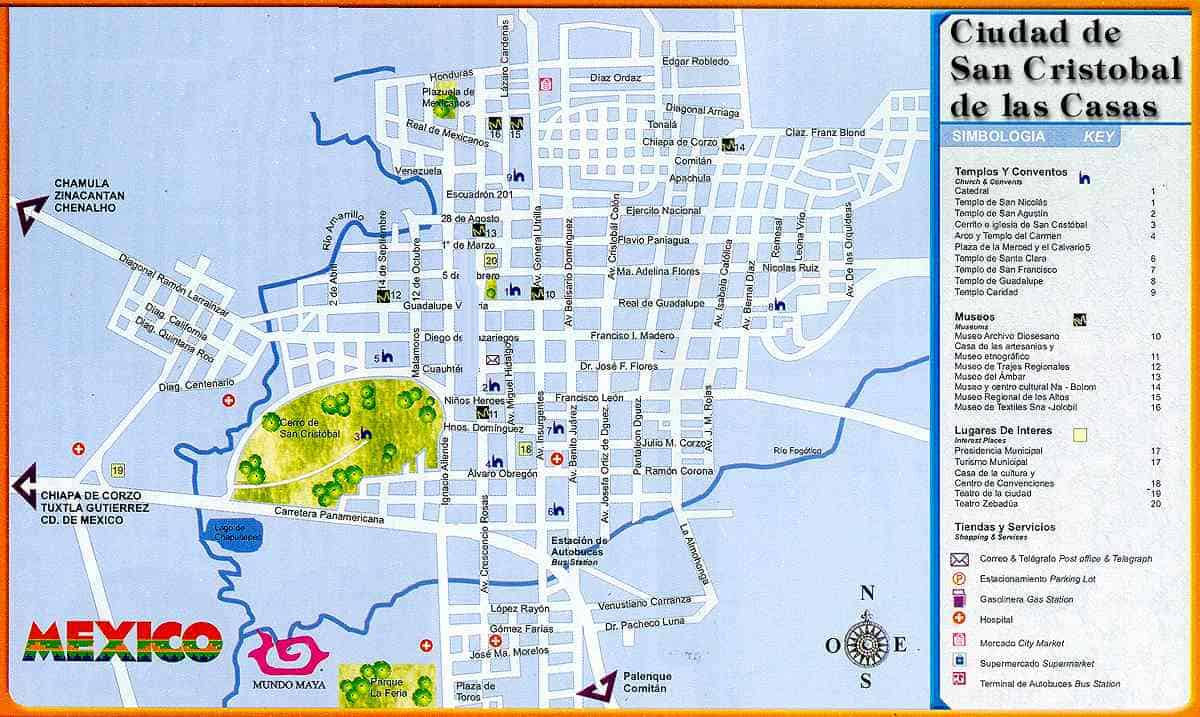 Above: San Cristobal de las Casas (source: Tourbymexico). Just click on it to see full size.
.
Around San Cristobal de las Casas
We spent the next 5 days walking around town, exploring the markets, and drinking a lot of coffee (our favorite café is Frontera, near the artisan market). Some photos from around town.
Below: off the main square (the zocalo) is the Cathedral of San Cristobal de las Casas (completed in 1539). The Pope visited it last year when he came to Chiapas. The most colourful church I've seen in Mexico.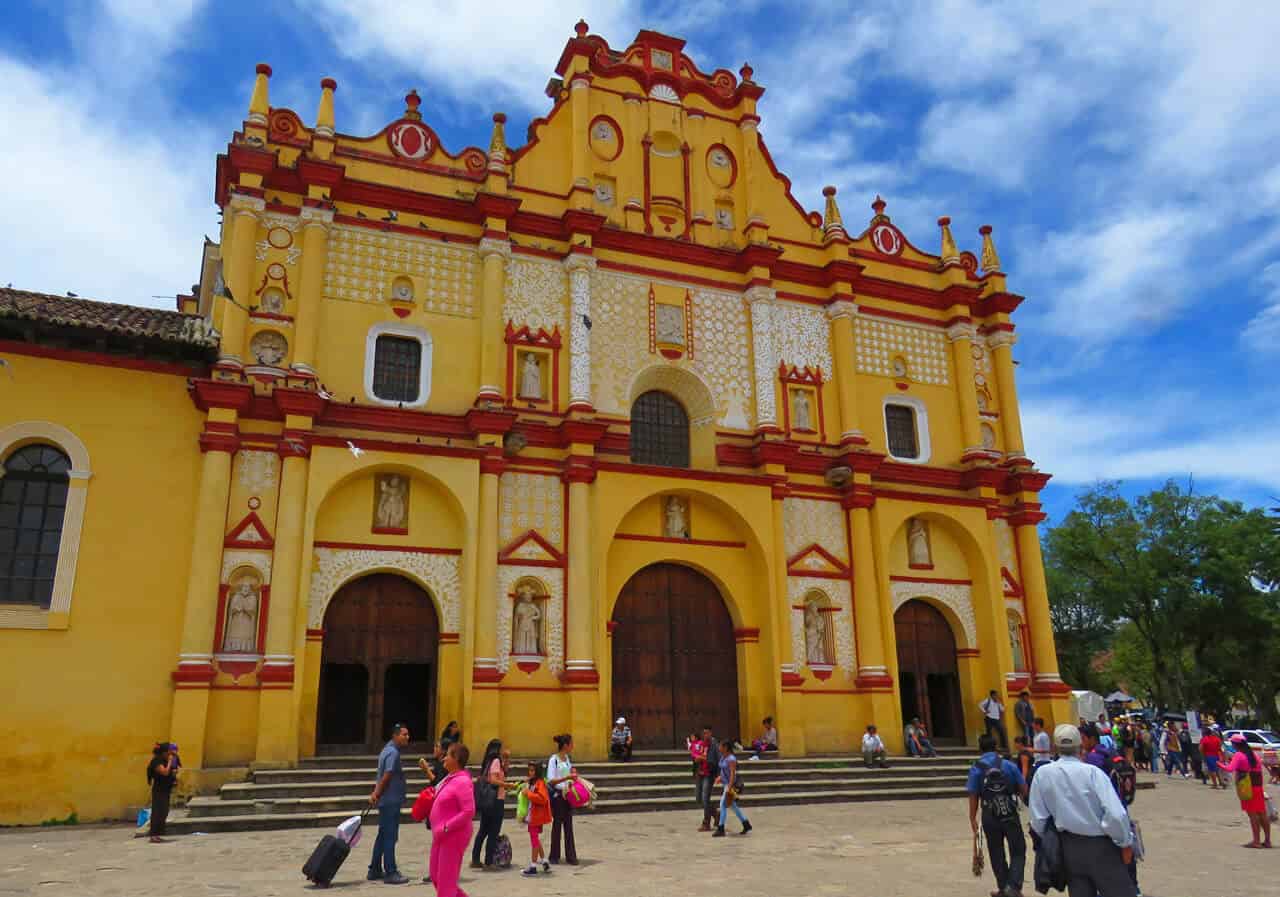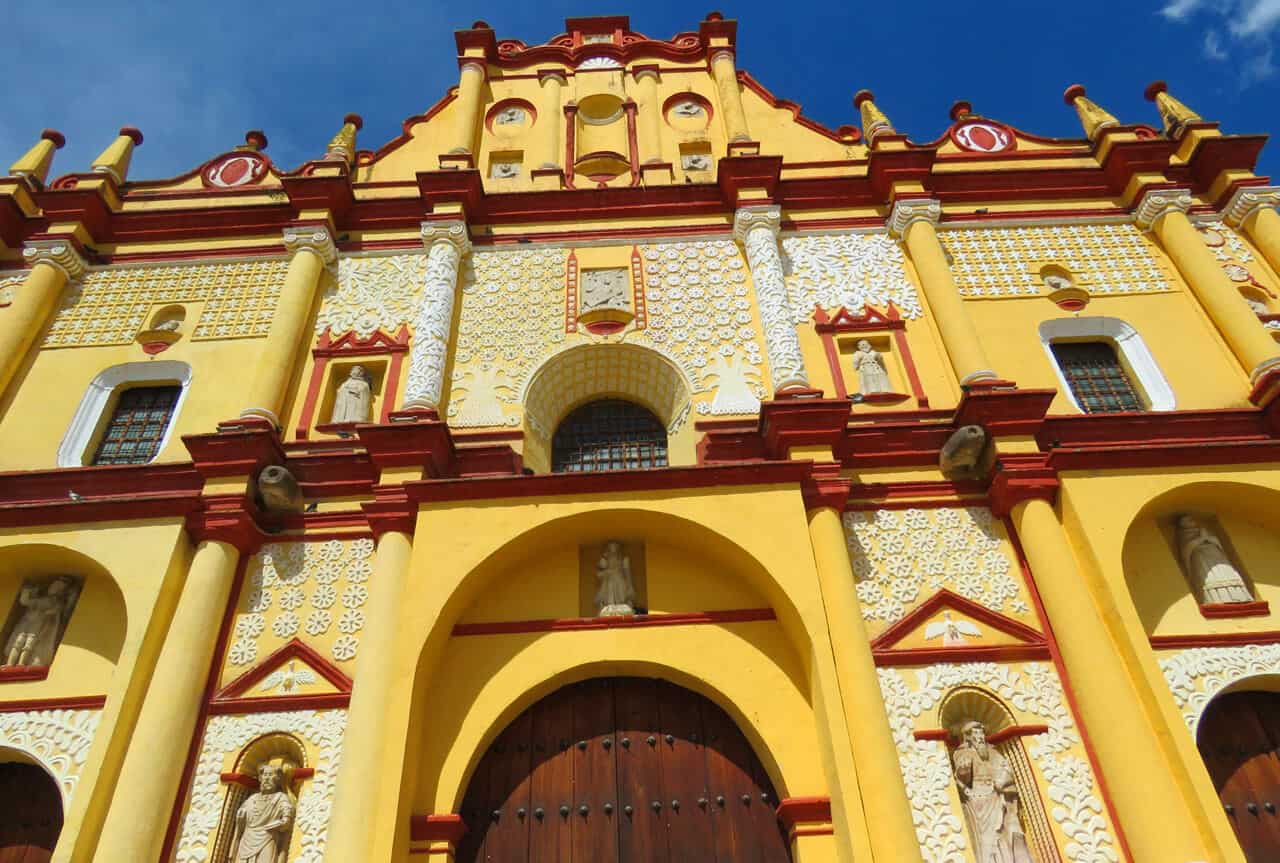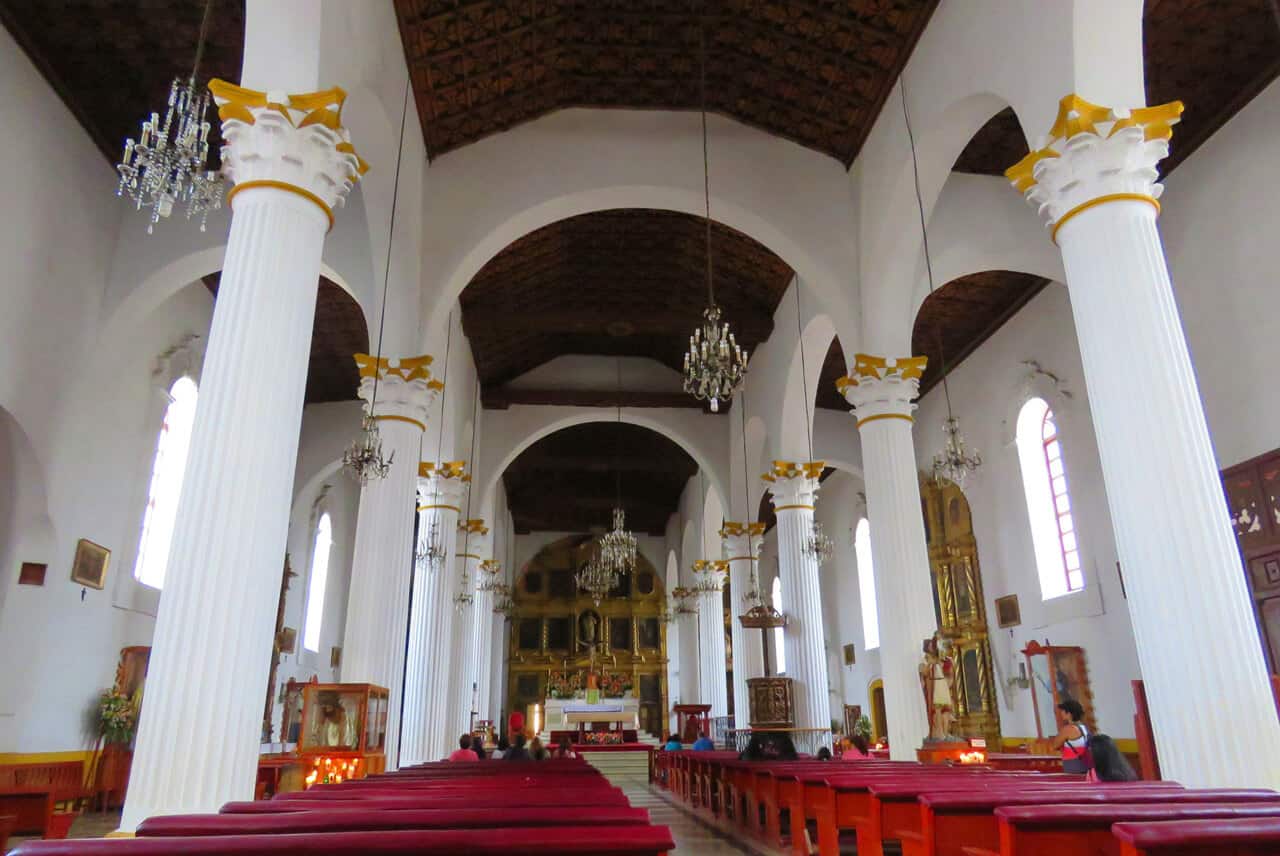 .Below: The main square of San Cristobal.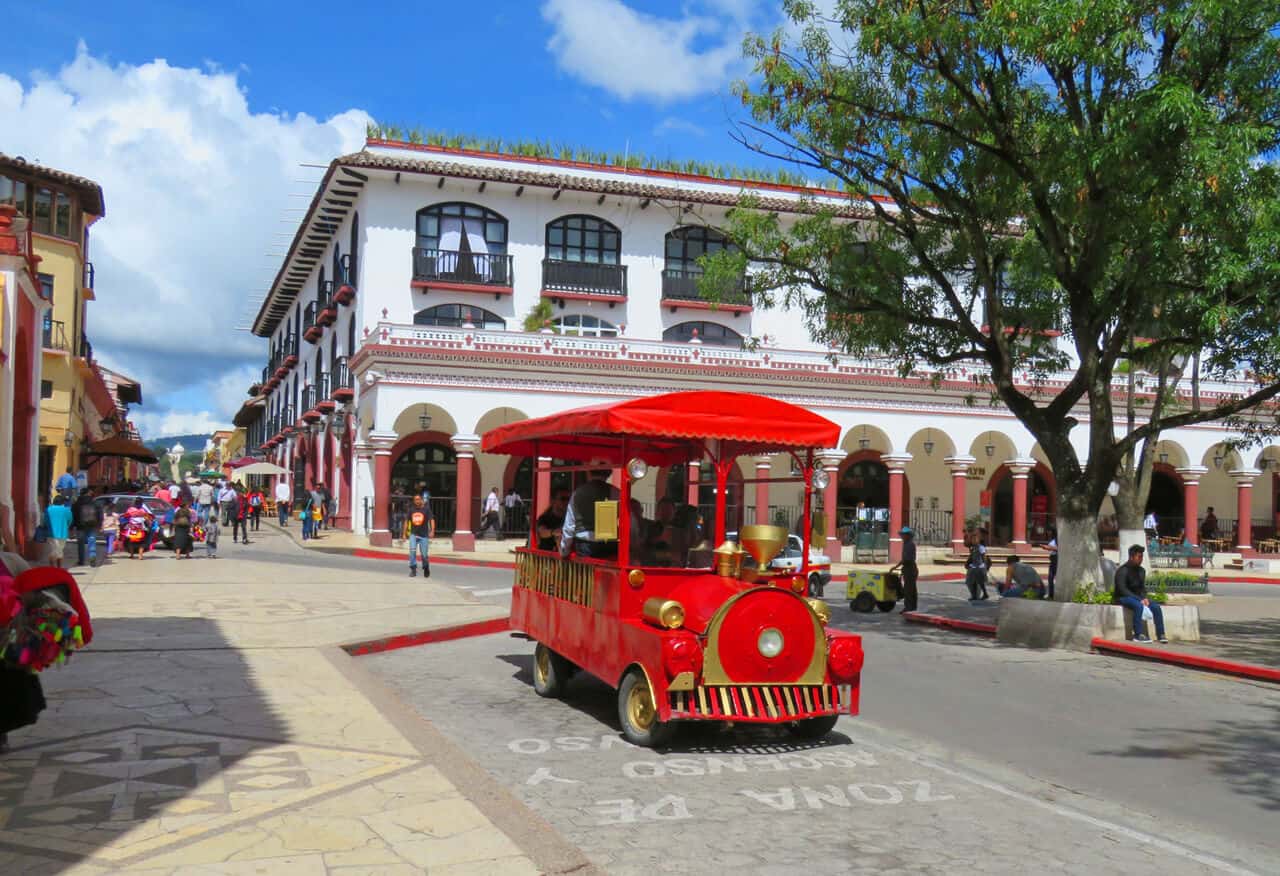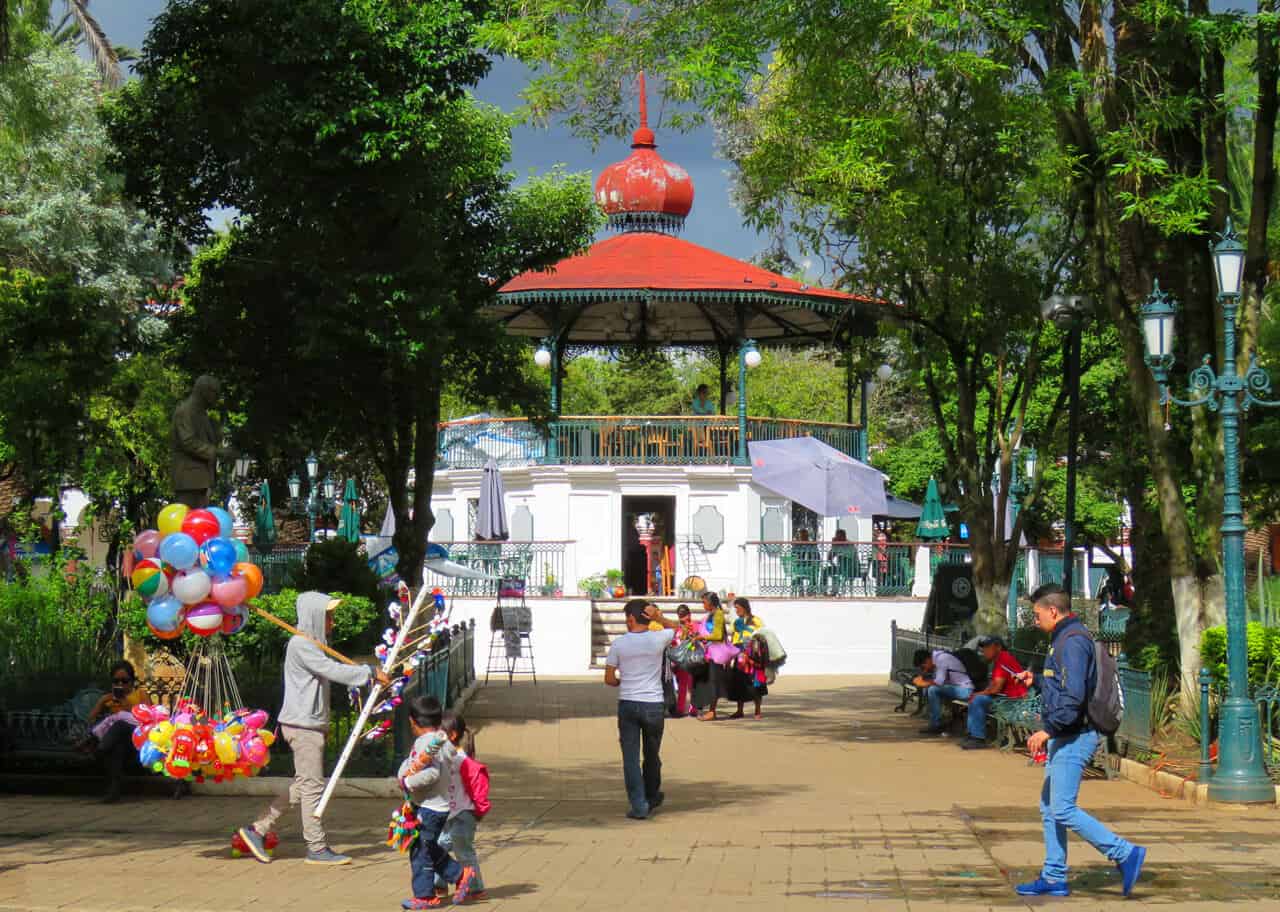 .
Below: San Cristobal de las Casas has 3 pedestrian streets extending out from the main square. Makes the town very walkable.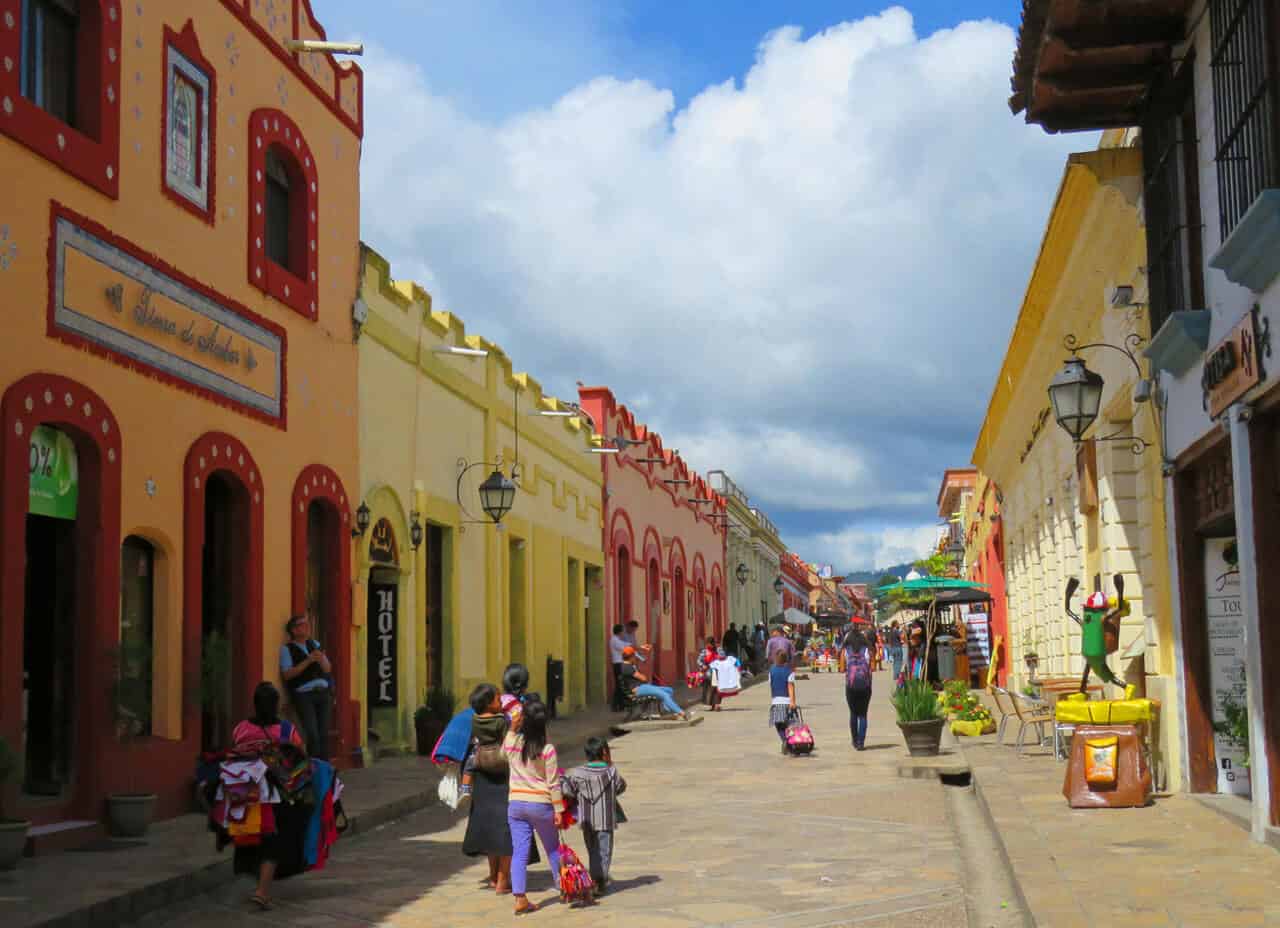 .Below: walking up Real de Guadalupe brings you to a set of stairs. Going up brings to to Templo de Guadalupe.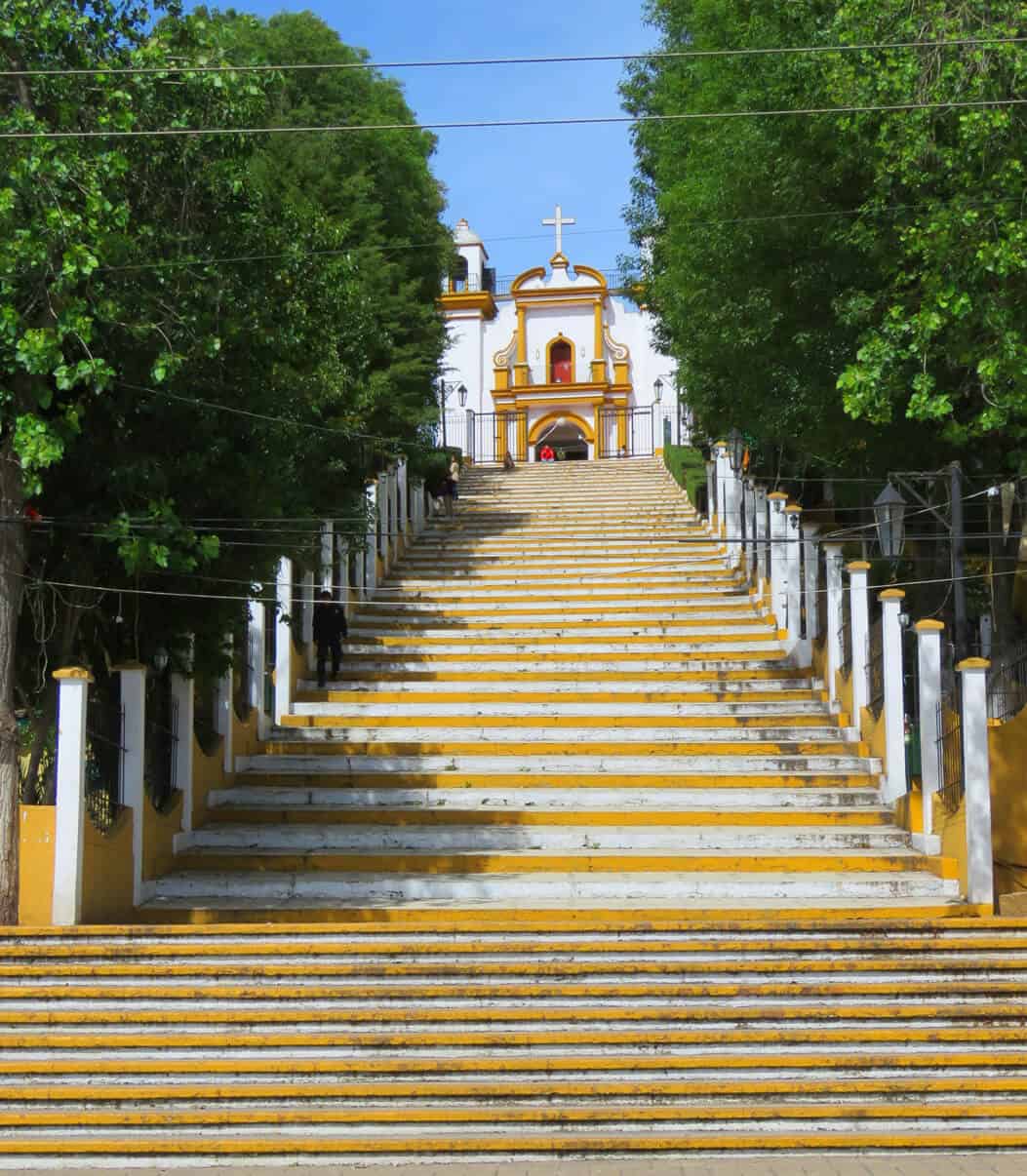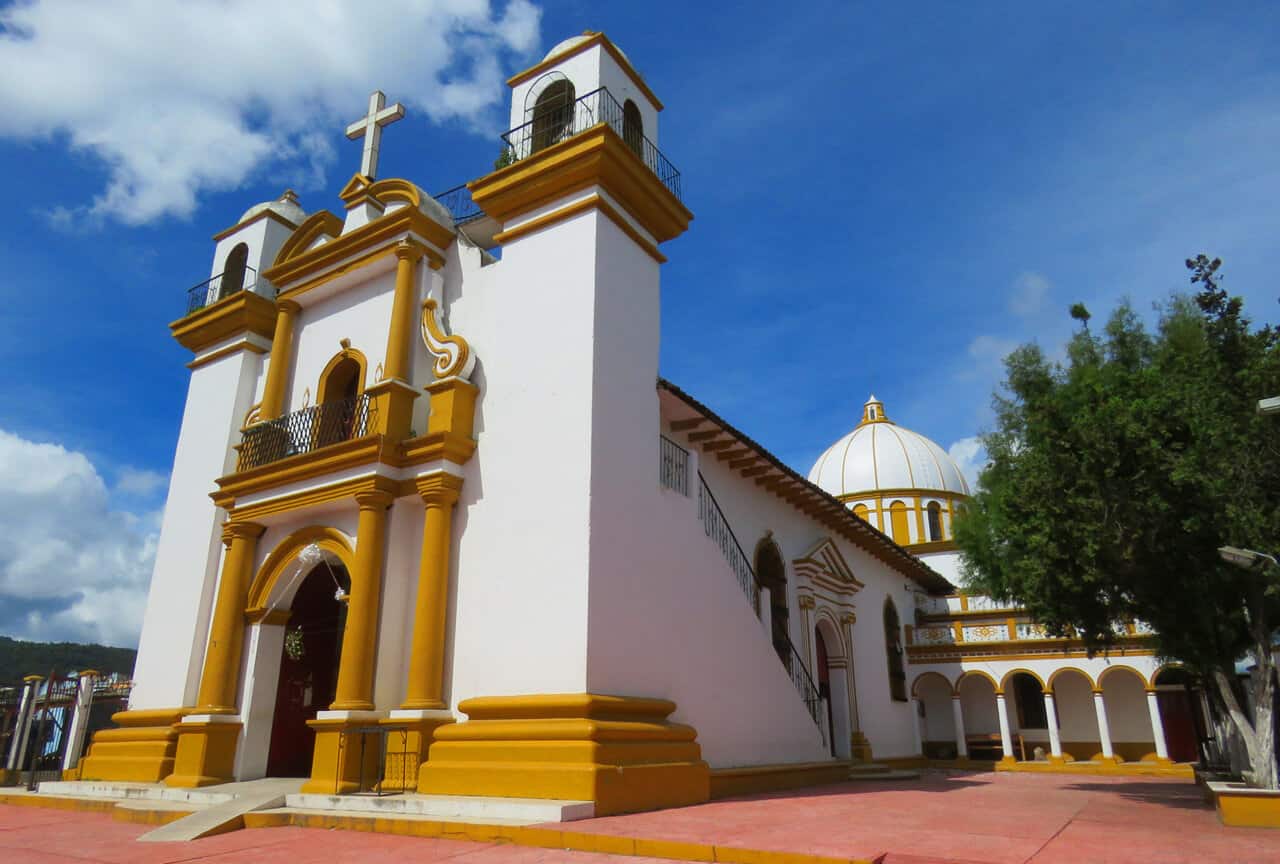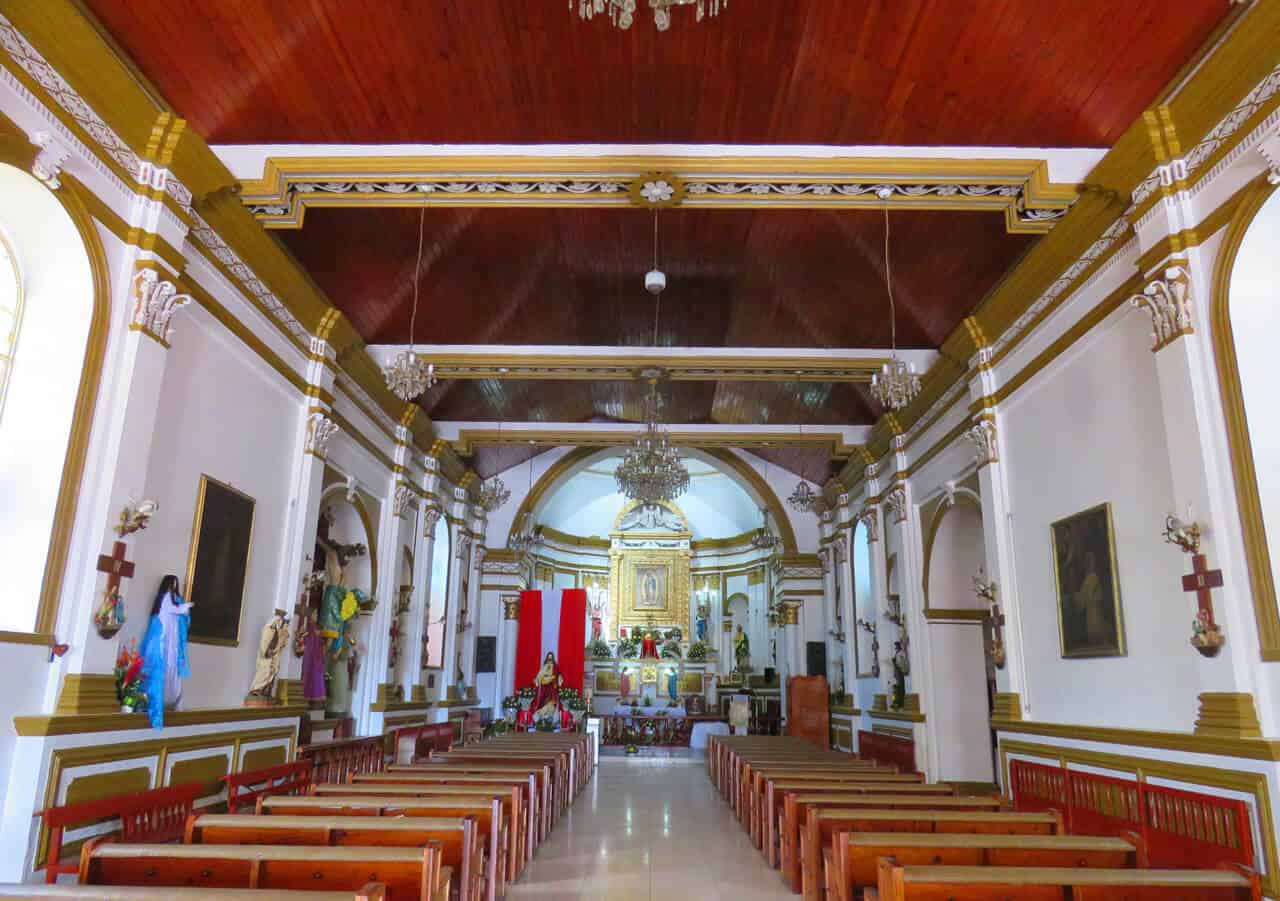 .Below: colourful streets and buildings in town.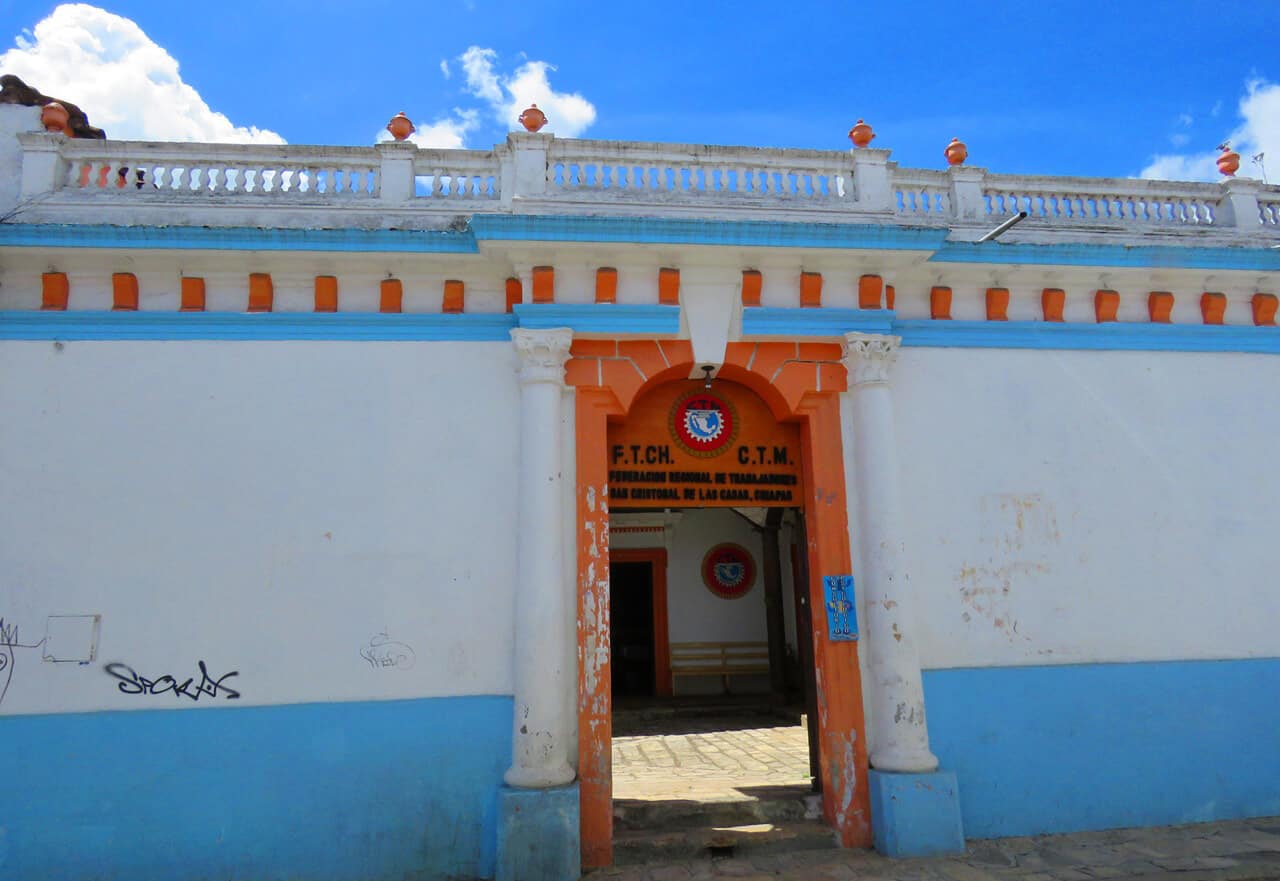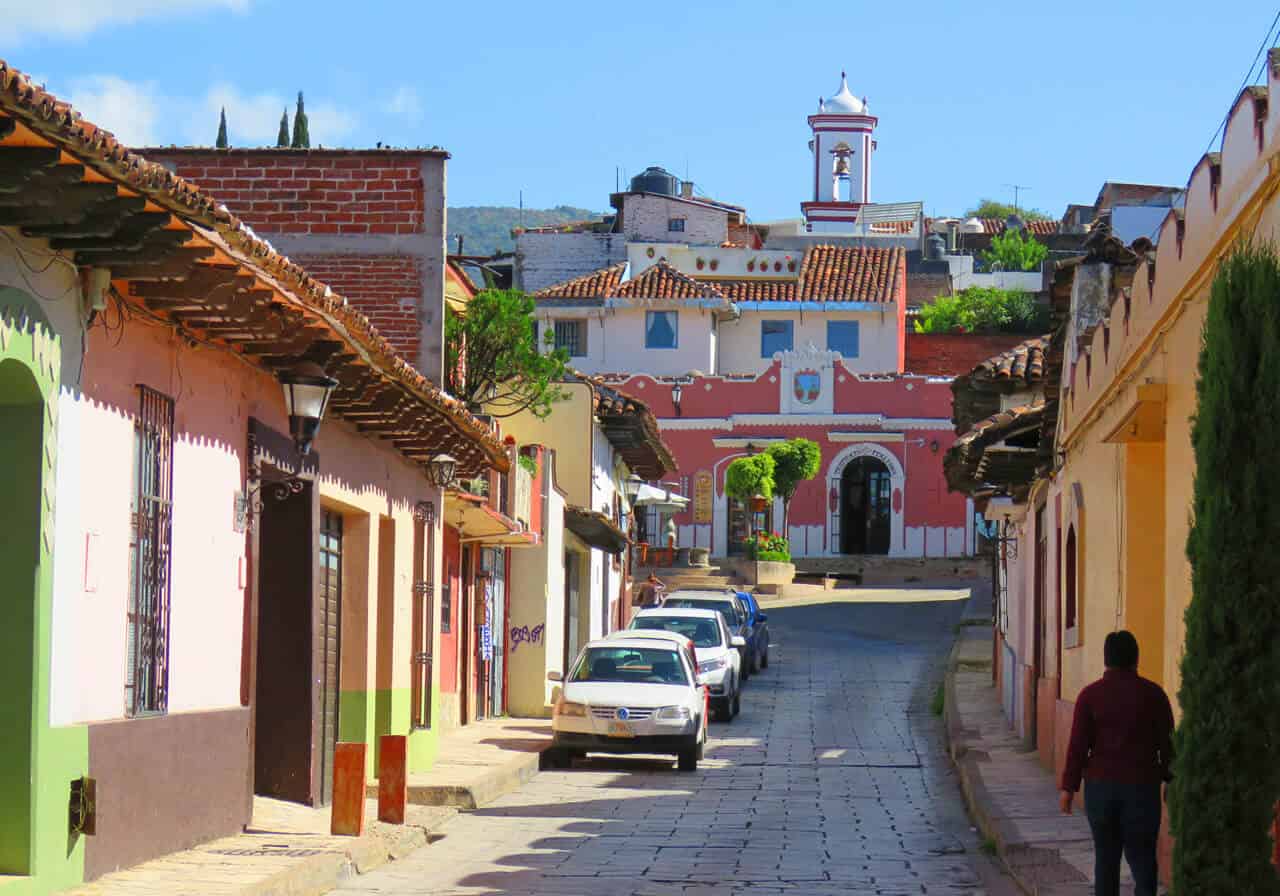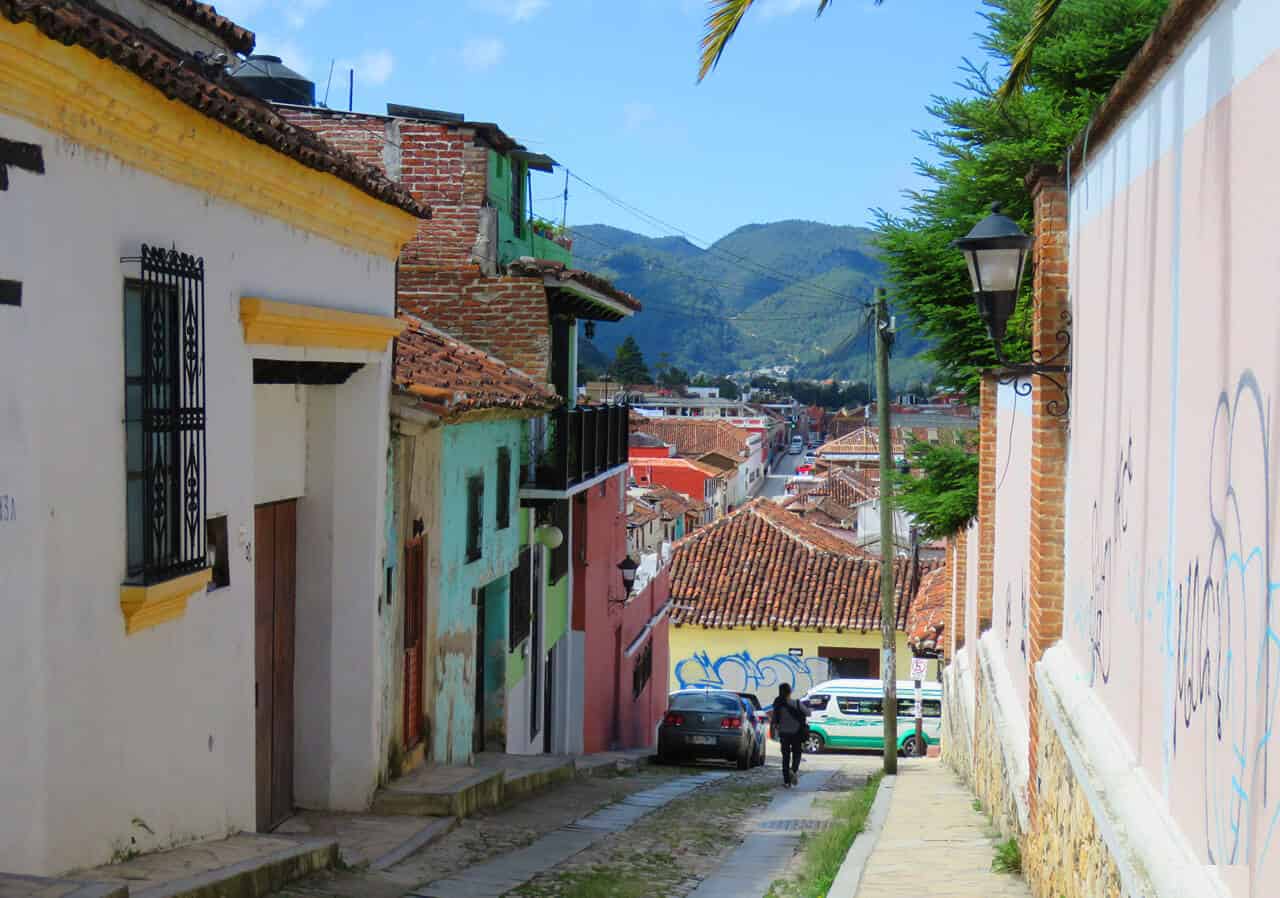 .Below: This pretty little church is Templo de el Cerrillo.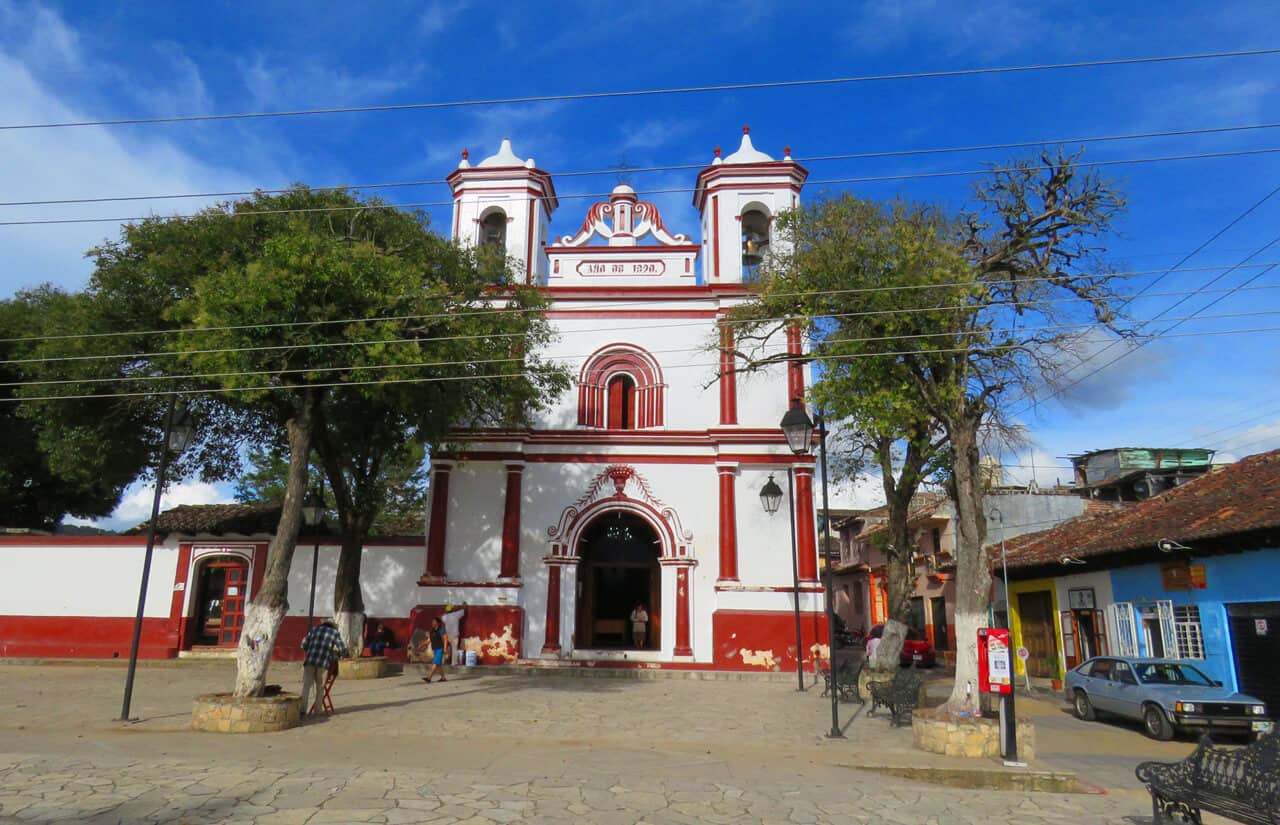 .Below: right in the heart of the artisans market is the Templo y Ex-Convento de Santo Domingo de Guzmán. It was built in 1547 by Dominicans from Seville, Spain (interestingly enough, where Lissette and I spent several months last summer).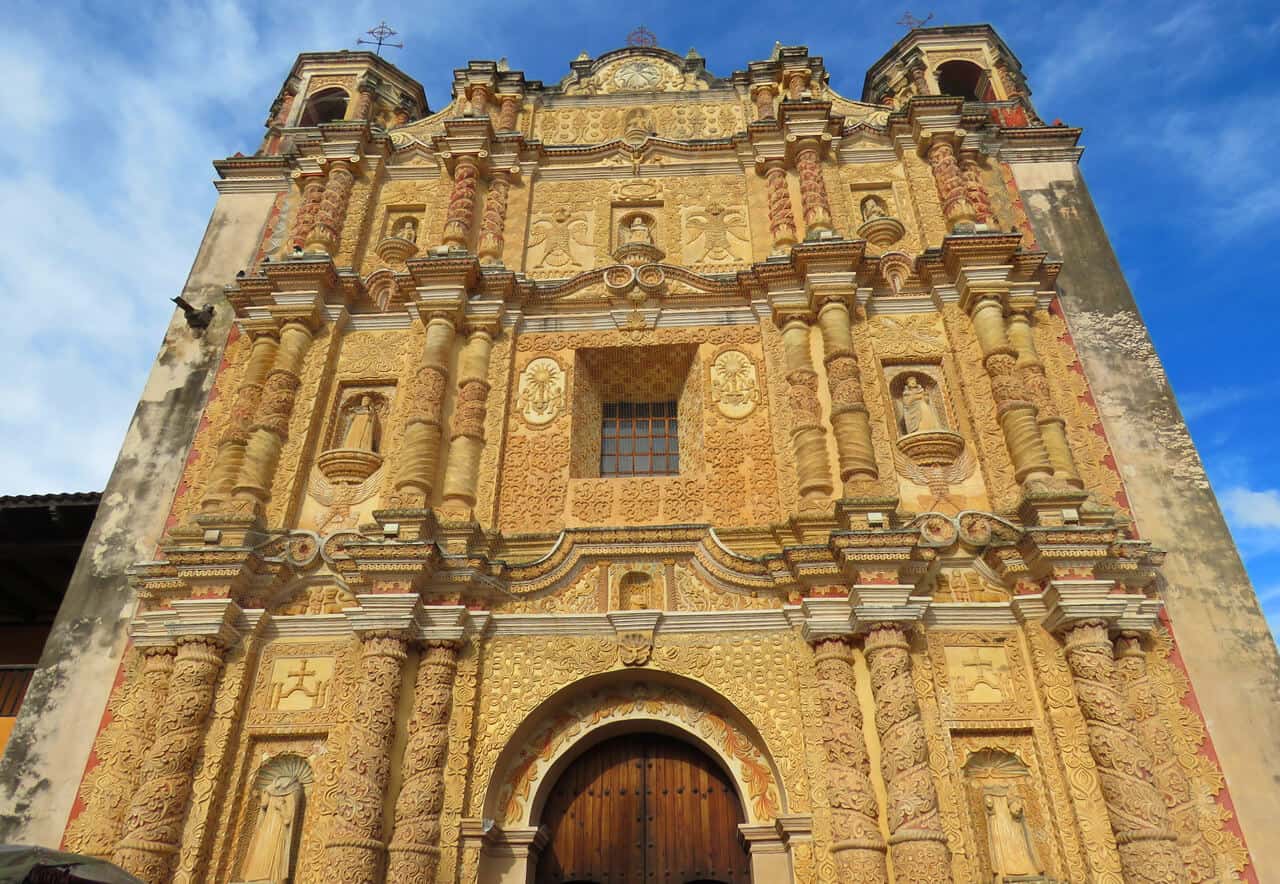 .Below: another pedestrian street, avenue General Utrilla with views towards the Templo del Carmen.
Below: A lesser visited church is the tiny Iglesia del Cerrito, located on a hill near the city center. It's a bit of a hike up but has nice views over the town.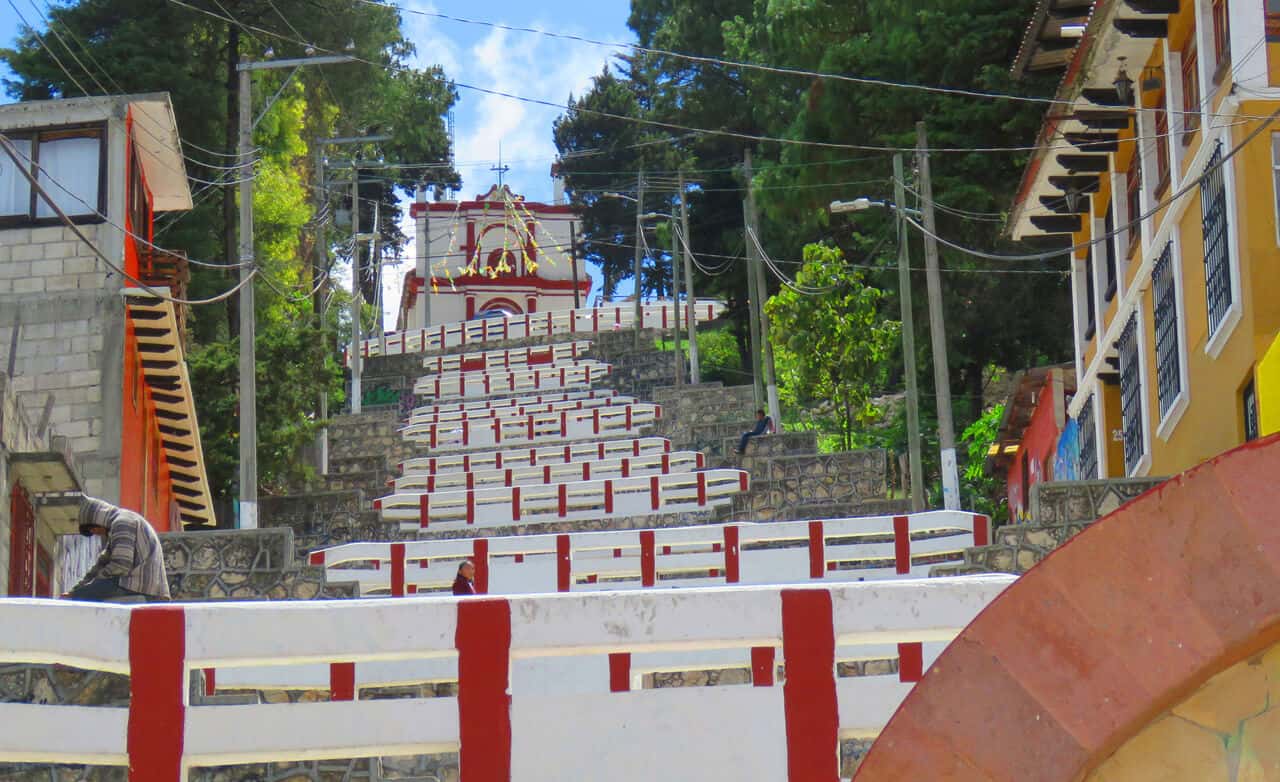 .Below: Iglesia de San Francisco seen from Iglesia del Cerrito.
.Below: The Iglesia de San Francisco was actually one of my favorite churches. It was completed in 1586 by the Franciscans.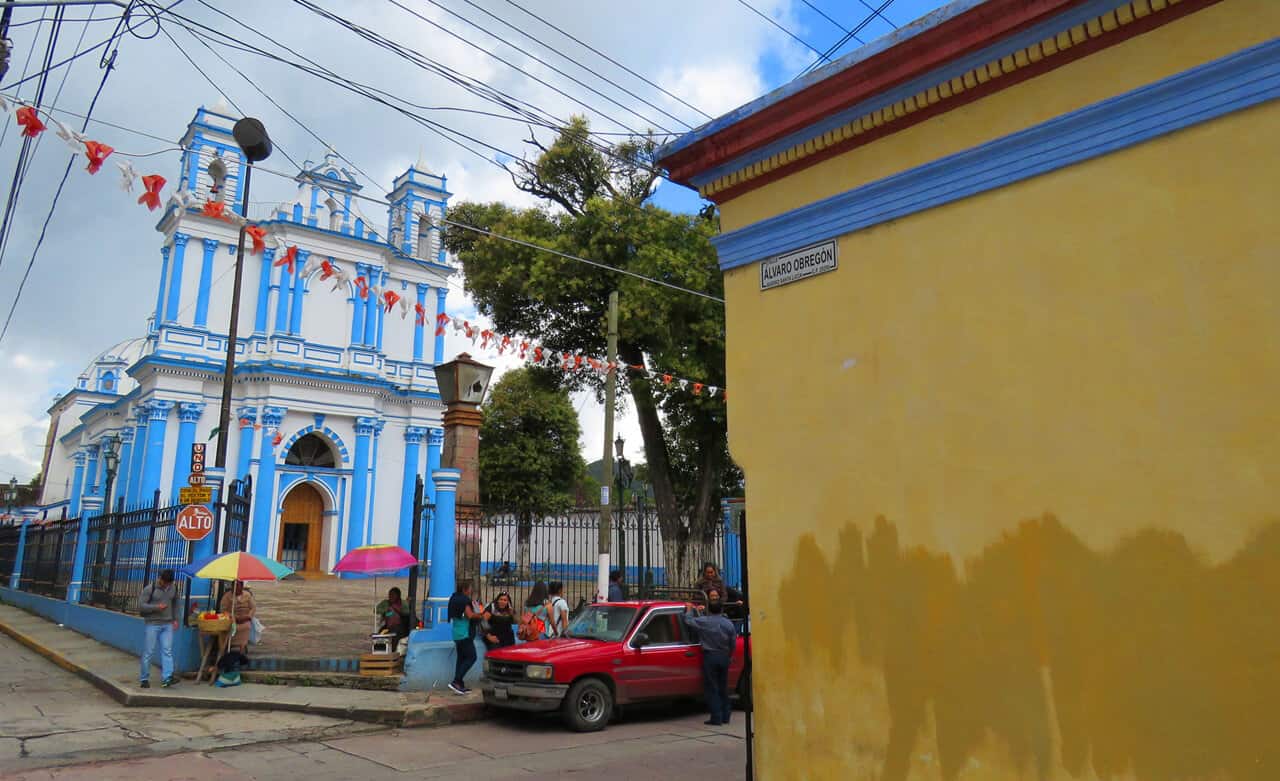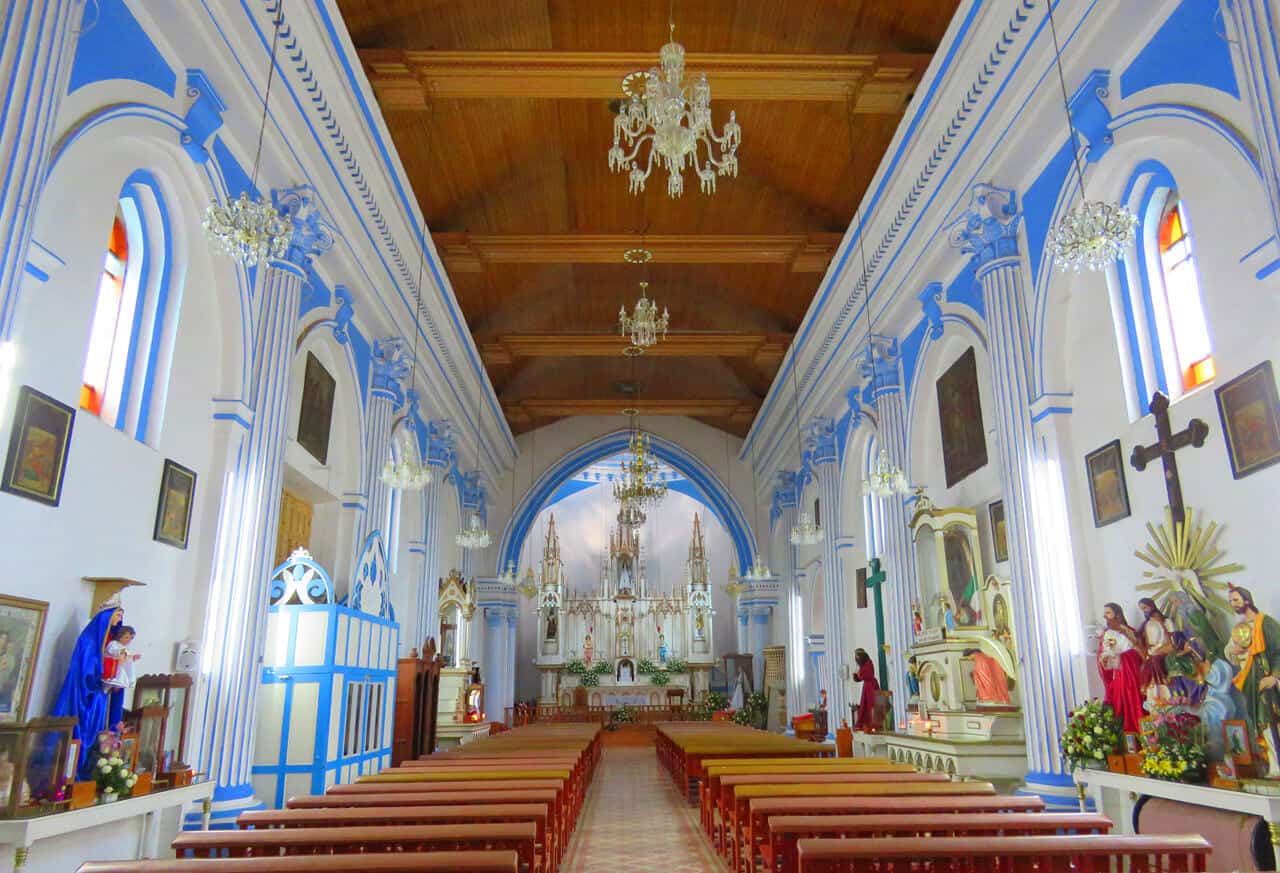 We enjoyed San Cristobal de las Casas immensely. Besides being very pretty, it is safe, walkable, and has great food and coffee. The artisans on sale, especially the fabrics, are the best I've seen anywhere both in terms of quality and price. I bought some beautiful stuff. The Tzotzil women who knit these are incredibly talented.
So would my mom consider making San Cristobal her new base in Mexico? Spending 5 days together she concluded that it wasn't a place that she could see herself long term. While it has many pluses, it also has a few negatives: 1) it's too remote (an hour from the airport at Tuxtla Gutiérrez), 2) it's too cold and the weather variable, 3) the town is too small. I think, long term, that you could feel very isolated in a place like San Cristobal de las Casas.
But it's a great place for a short visit and we enjoyed our 5 days in this beautiful town.
TOUR: the most spectacular attraction in the region is Sumidero National Park. This full day trip to Sumidero (including a boat cruise in the canyon) is a fantastic experience. Recommended.
Practical Information
– Accommodation. We stayed in this Airbnb apartment. It was great. If you still haven't signed up for Airbnb you can sign up using our link – you'll save the equivalent of $35 US on your first Airbnb reservation. Hotels. A few recommendations: Hotel Grand Maria, Hotel Diego de Mazariegos and Sombra del Agua. All tasteful and located right in the center.
– Flights. The closest airport is Tuxtla Gutiérrez International Airport (code TGZ), which is about 1 hour by bus (about 45 min by taxi) from San Christobal. There are regular flights to Mexico City.
Below: We use CheapOair to book our flights
.
Have you been to San Cristobal de las Casas? What did you think of it?
Ps. If you find our blog helpful, please consider using our links to book your flights, hotels, tours, and car rentals. Have a look at our Travel Resources page.