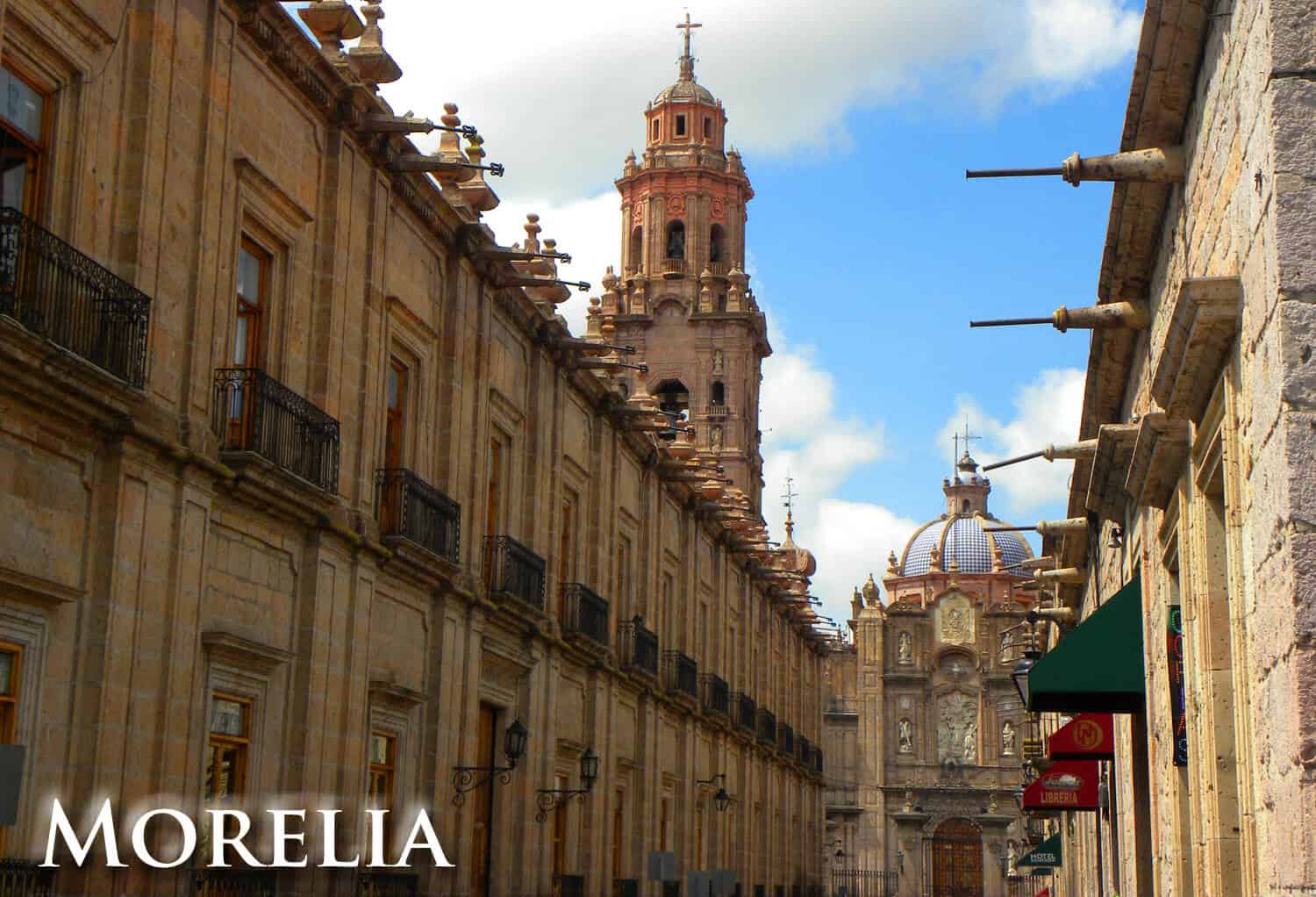 A Visit to Morelia (Michoacán)
I guess it was my fault. When planning my trip to Mexico I had mentioned to my mom that we should visit Morelia. She had told me that she hadn't heard great things about the city. "But mom, the historic center is a UNESCO World Heritage site". It had to be impressive, right?
Morelia left us "feeling blah" but it's not because of a lack of sights. There are plenty of sights, a few very impressive. First a few photos…then I'll go into what we just didn't like about Morelia.
Below: The Morelia Cathedral, right in the center of the city.
Below: Looking at Plaza de Armas (the main square) and Morelia Cathedral right behind it.
Below: the Sanctuario de Guadalupe. With an INCREDIBLE church interior, this church was my highlight in Morelia.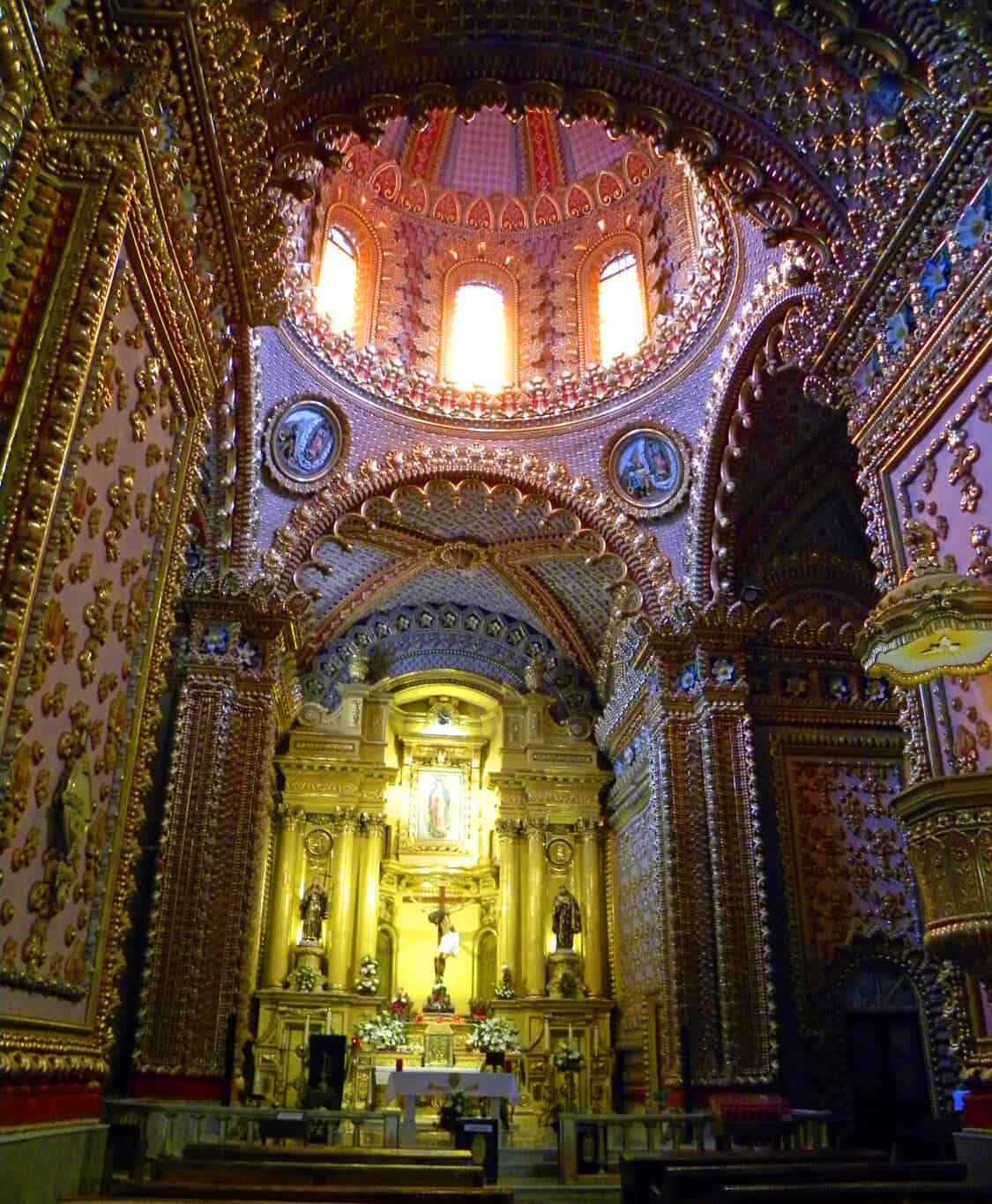 Below: The Morelia Aquaduct, built in the late 1700s, 1600 meters in length with 253 arches.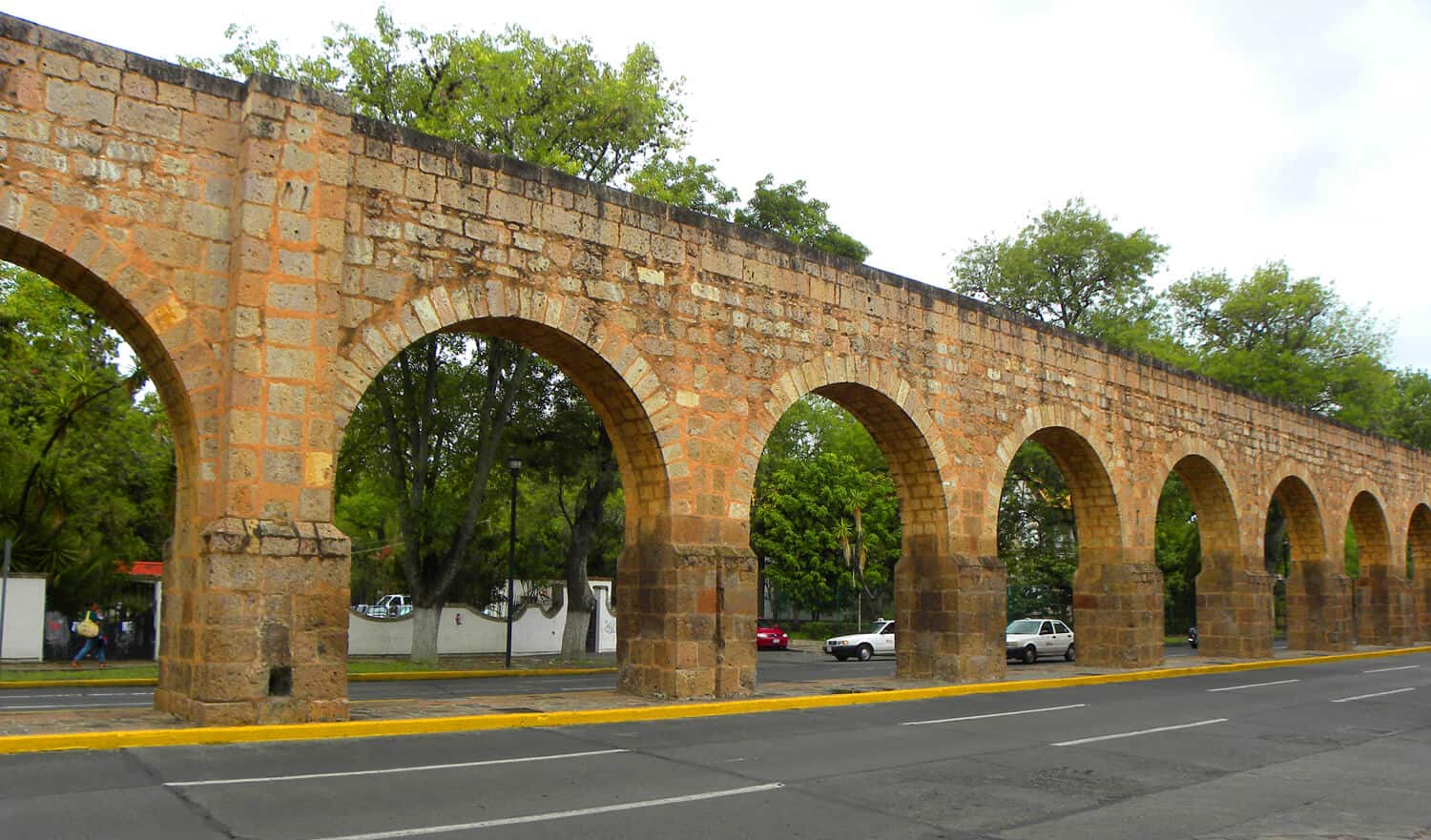 Below: Morelia Cathedral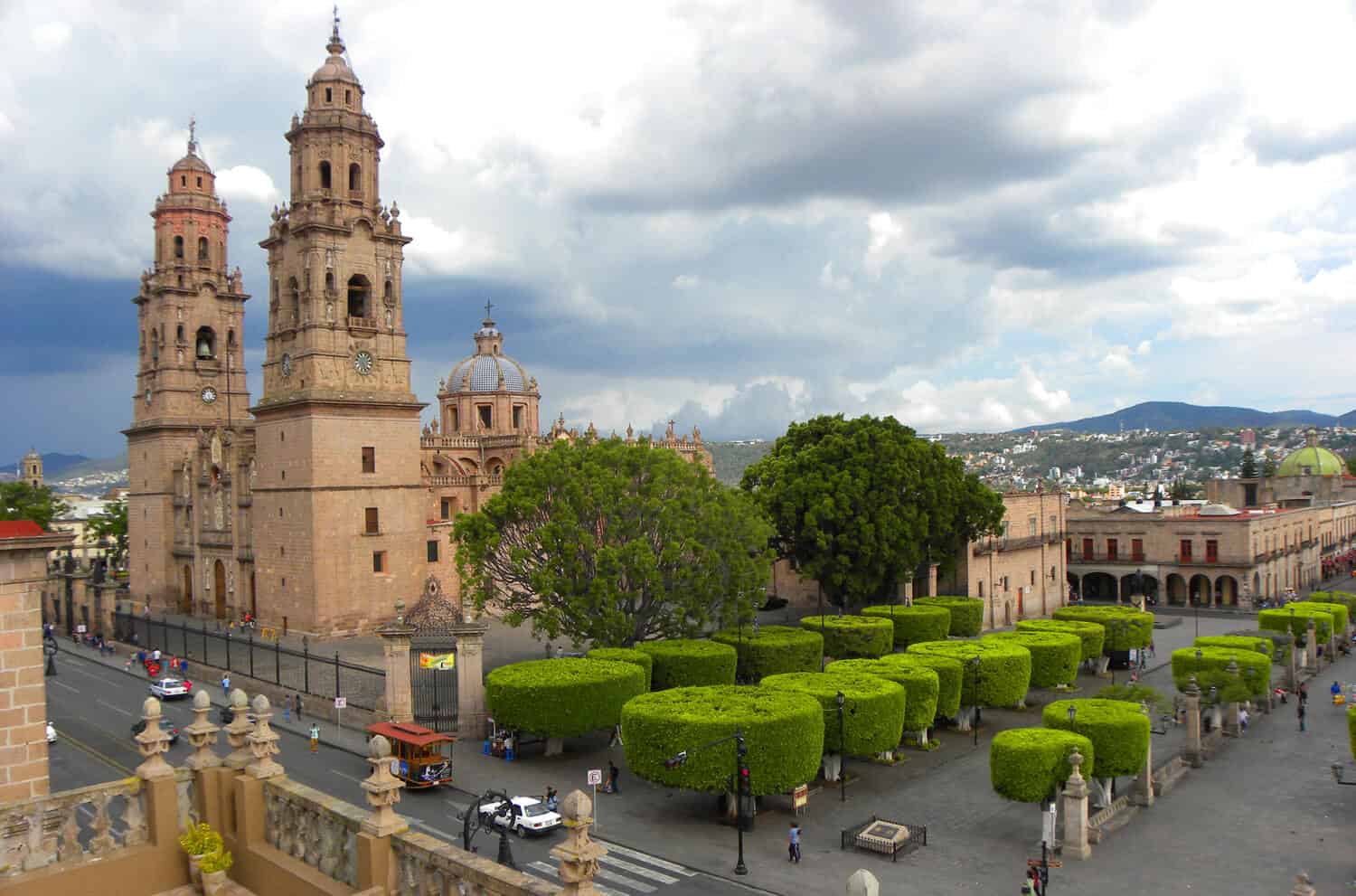 Below: Del Carmen convent.
Below: Casa de la Cultura
Below: The ex-convent of San Augustin.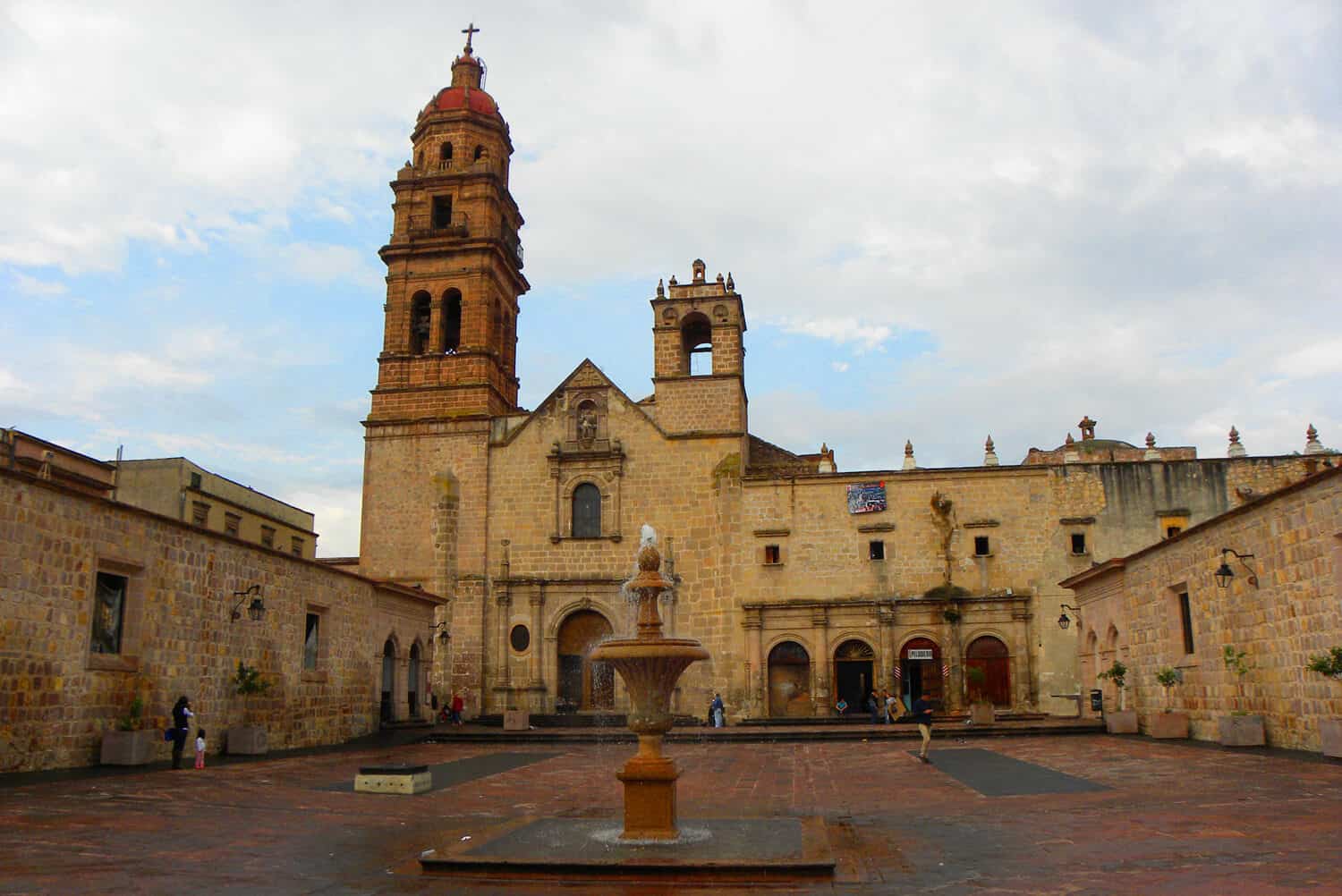 Below: The Church of Santa Rosa de Lima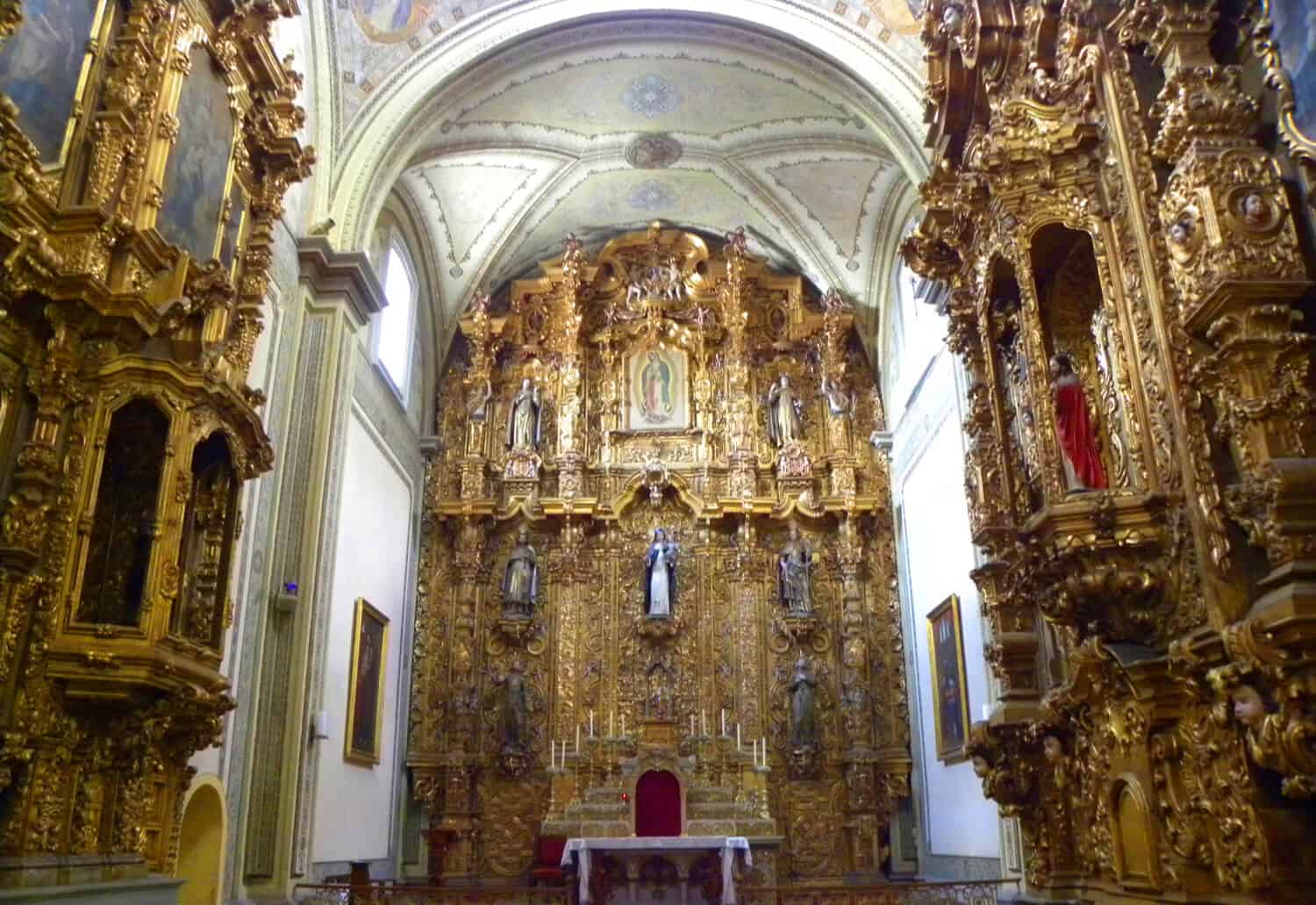 .
Accommodation in Morelia
Hotel Casino Morelia (right on the main square, very charming & comfortable, great value)
Hotel Meson de los Remedios (in the center not far from Cathedral, stylish, good value)
M Hoteles Concepto (in the center, large modern rooms, good value).
What we didn't like about Morelia
The problem with Morelia is that it just isn't a very pretty place despite the historical sights. Much of that has to do with the lack of greenery. The Historical Center features street after street of cement and stone, most in a monotone of grays and beige. Streets are busy with cars and minivans and crossing every block is a negotiation (very few traffic lights in Morelia, so lots of honking and aggressive drivers). But as I say, most of the unattractiveness has to do with the lack of greenery. You'll see block after block of this:
Below: stone and cement in grays and beige.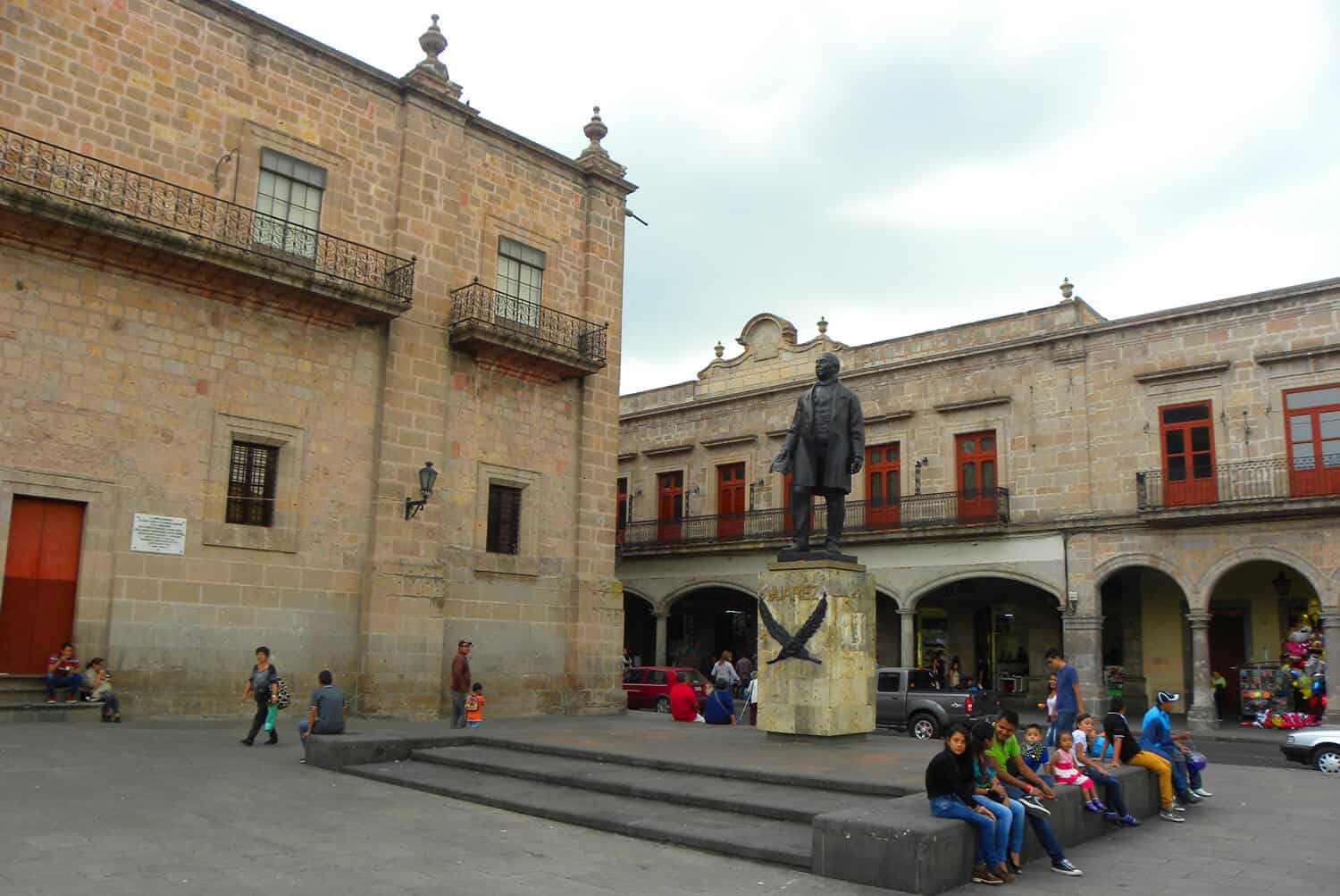 .
I love the UNESCO sites of Puebla, Guanajuato and San Miguel de Allende. All are colorful, full of parks, and very walkable. Morelia isn't.
Is there a tourist information office in Morelia? If there is we never found it. There was a small booth on Plaza de Armas manned by an uninterested teenager. When I asked for a map of the city and sights he gave me a map showing shops and businesses. "Do you have one showing the tourist highlights?" I asked. No he didn't. But he proceeded to start marking the map with X's and scribbles to indicate places in town where he thought we should go. Not very impressive. Walking around, you would sometimes see tourist maps but all would look like this:
There's one other thing I have to mention about Morelia. I've never been anywhere in Mexico where you get such horrible service in restaurants. Not even close. Morelia seems to have a lot of restaurants and cafes with an incredible number of staff. In one place I counted 15 waiters. But the more staff a restaurant has the more useless service seems to be. The 3rd photo from the top (facing the square) is Trico restaurant. They proved that yes, you can wait 20 minutes for a coffee and still have it served cold. El Campanario Restaurant overlooking the Cathedral? Another place with self-important staff that somehow managed to serve up the worst margaritas in Mexico. When everything else goes wrong, you can at least usually count on good food and drink in Mexico. Not in Morelia. Why? It's a mystery.
Below: Views from El Campanario, home to the worst margarita in Mexico.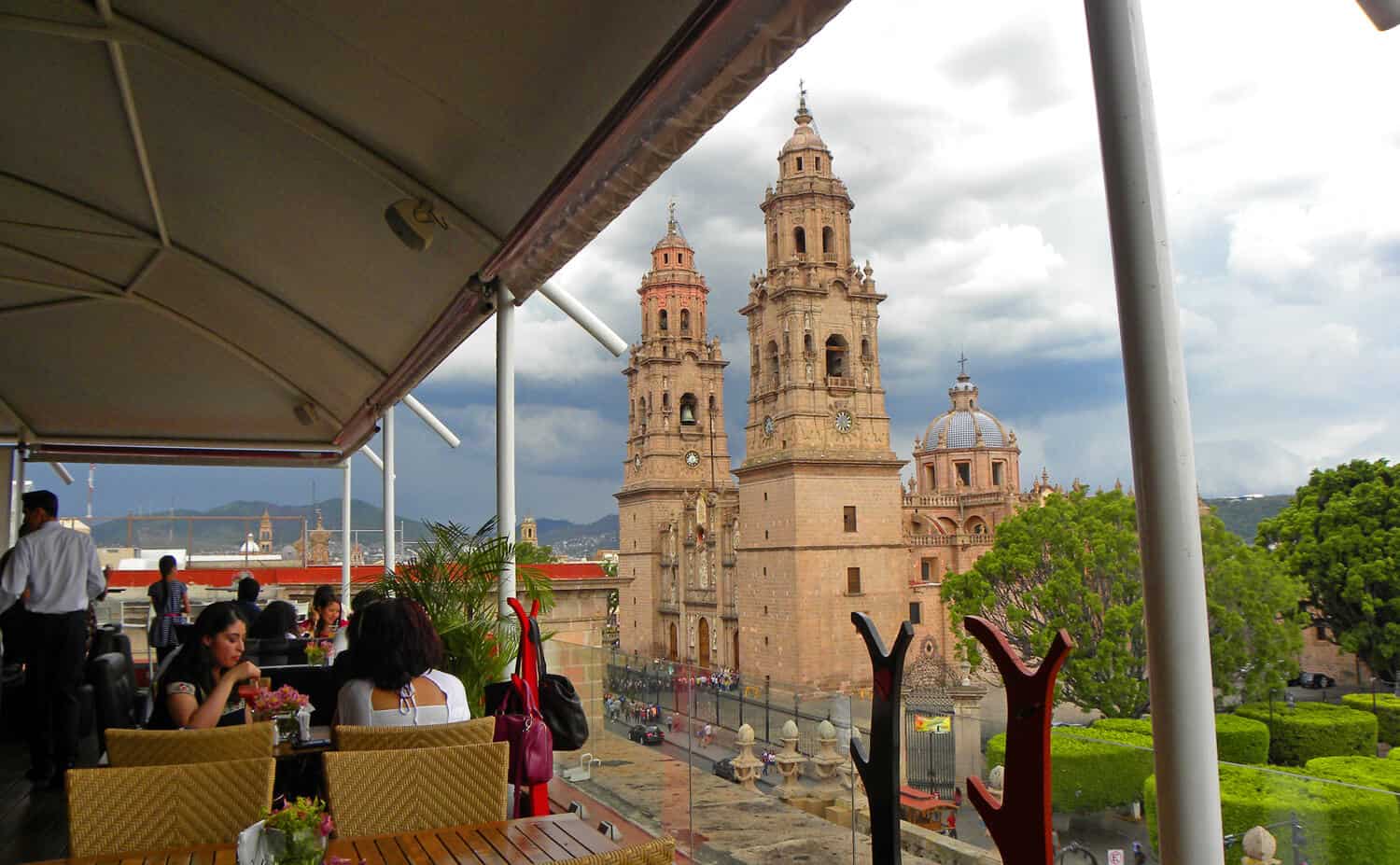 So we ended up doing the unthinkable: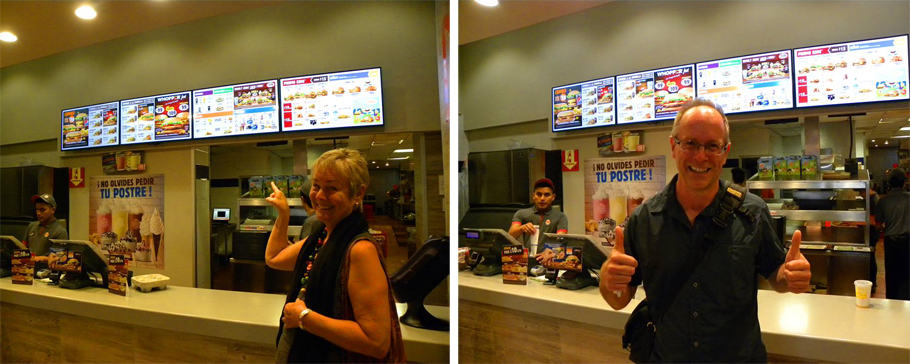 Yes, we picked up some burgers at Burger King, a place I haven't gone to in over 20 years. Was excellent.
.
So, should you go to Morelia? Morelia has some impressive highlights and I think it's worth a one day visit. Make sure to see the highlights above. As far as general impressions go, I'm not a big fan of Morelia. I think there are come much more impressive places in Mexico.
.
Have you been to Morelia? What did you think of it?
Ps. If you find our blog helpful, please consider using our links to book your flights, hotels, tours, and car rentals. Have a look at our Travel Resources page.