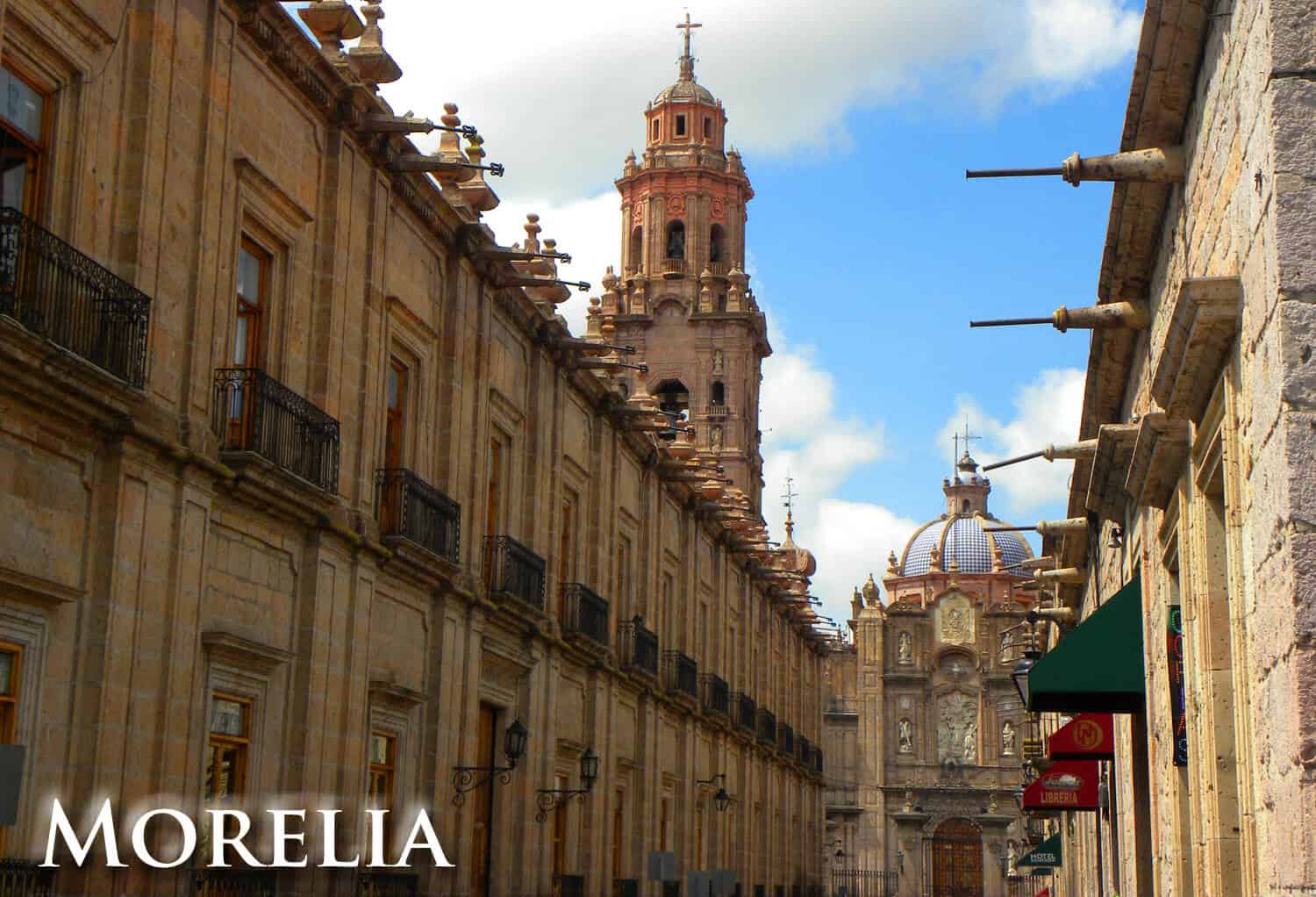 A Visit to Morelia (Michoacán)
I guess it was my fault. When planning my trip to Mexico I had mentioned to my mom that we should visit Morelia. She had told me that she hadn't heard great things about the city. "But mom, the historic center is a UNESCO World Heritage site". It had to be impressive, right?
Morelia left us "feeling blah" but it's not because of a lack of sights. There are plenty of sights, a few very impressive. First a few photos…then I'll go into what we just didn't like about Morelia.
---
---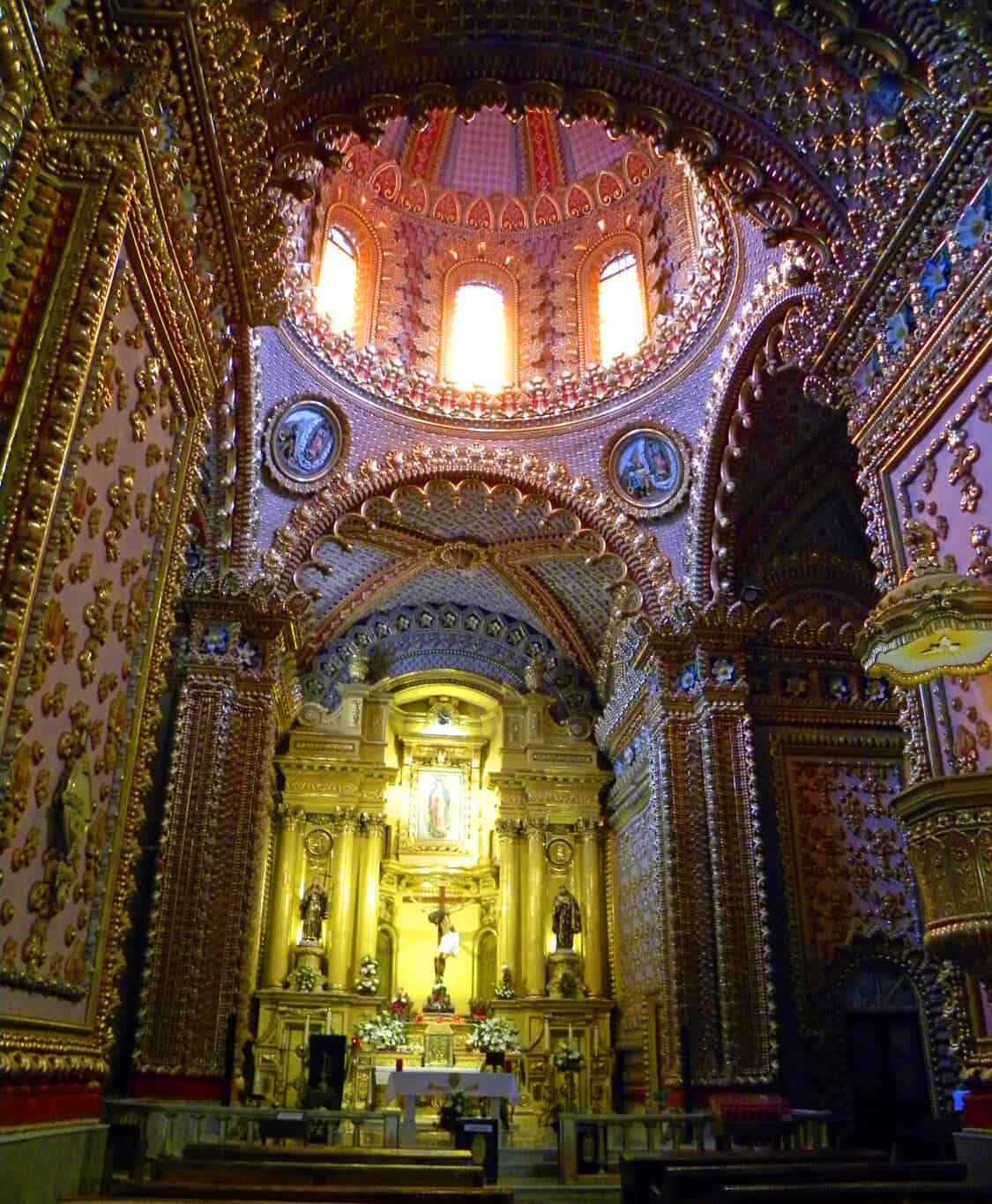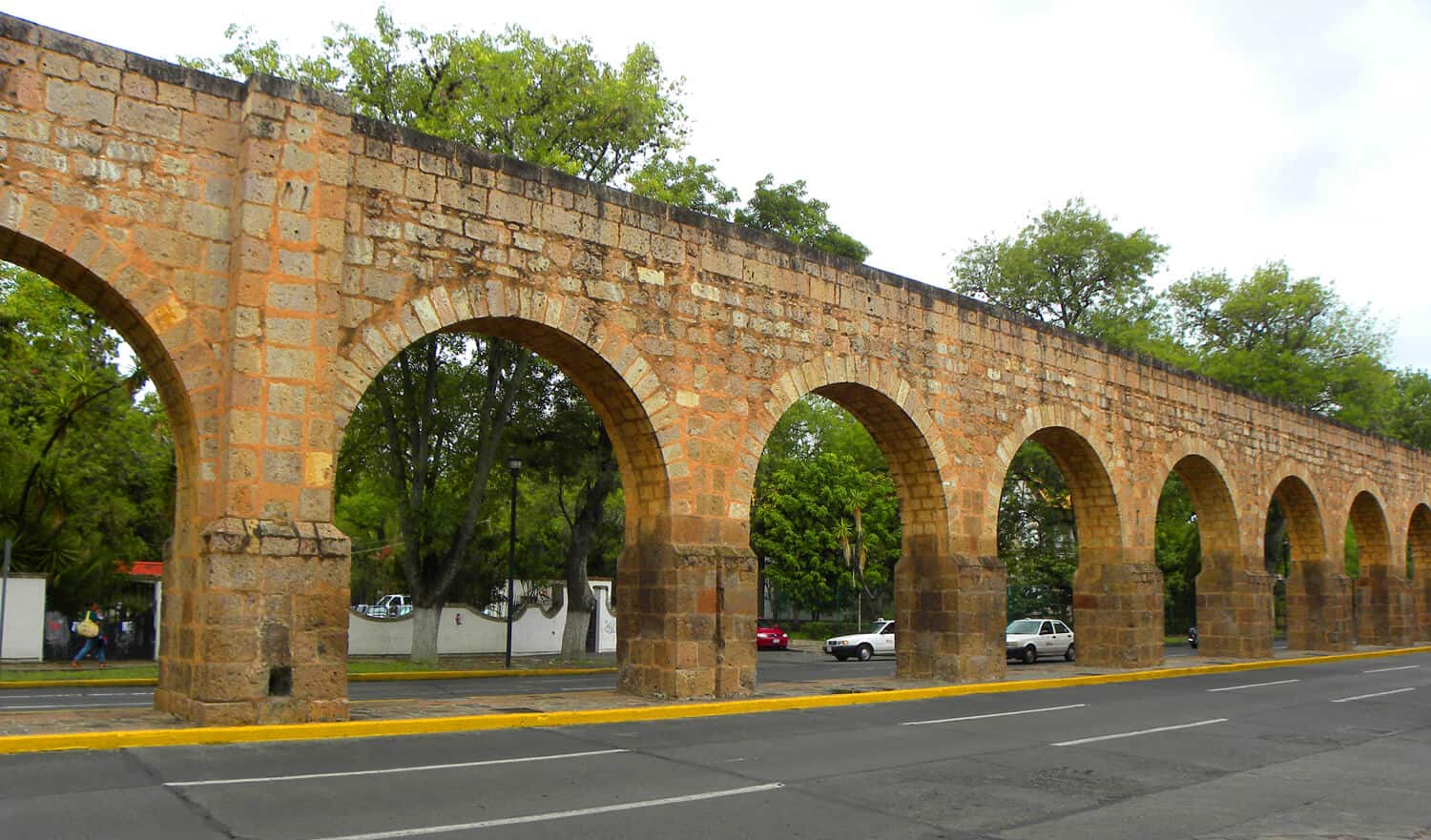 ---
---
Below: Morelia Cathedral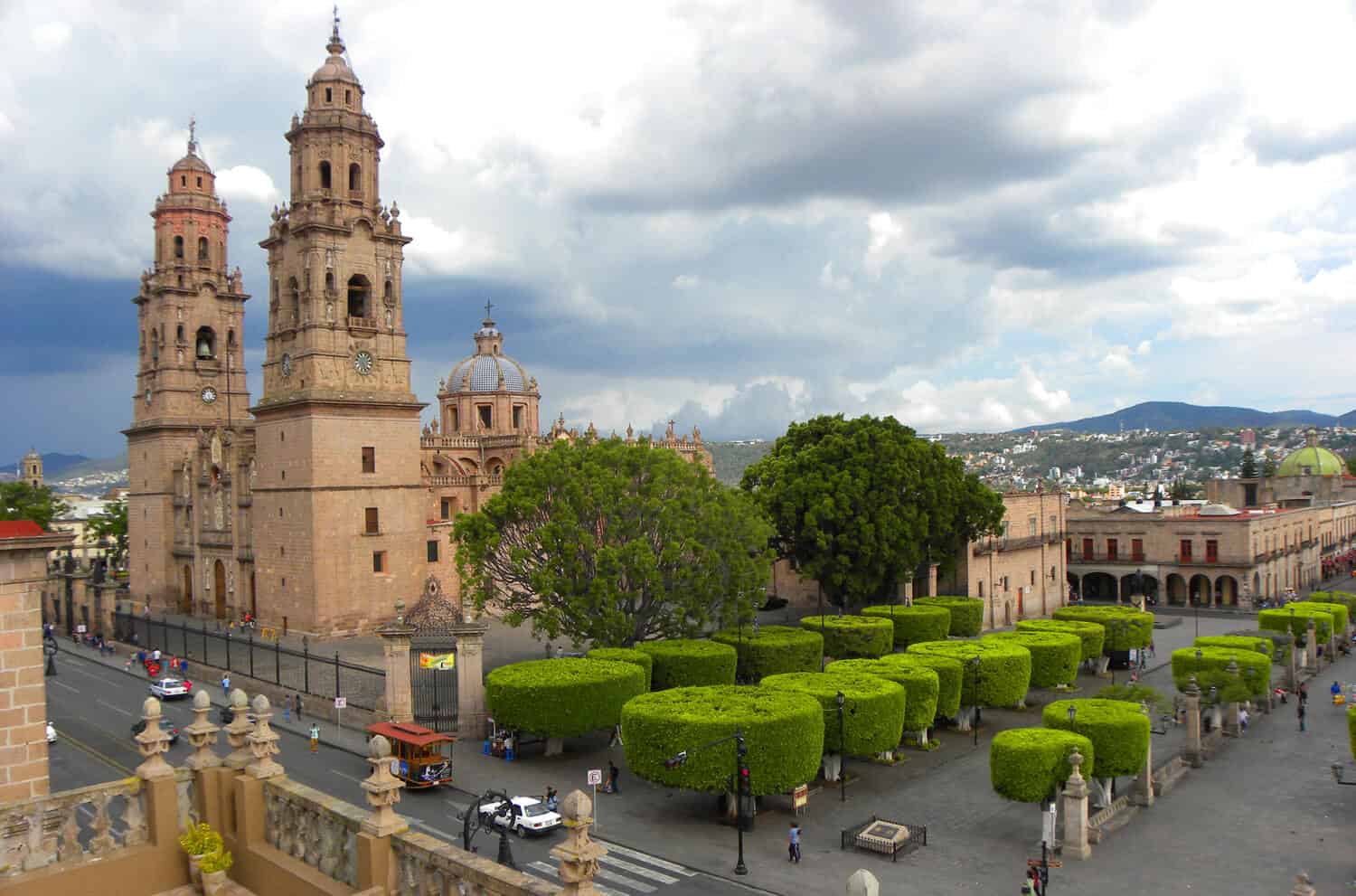 ---
---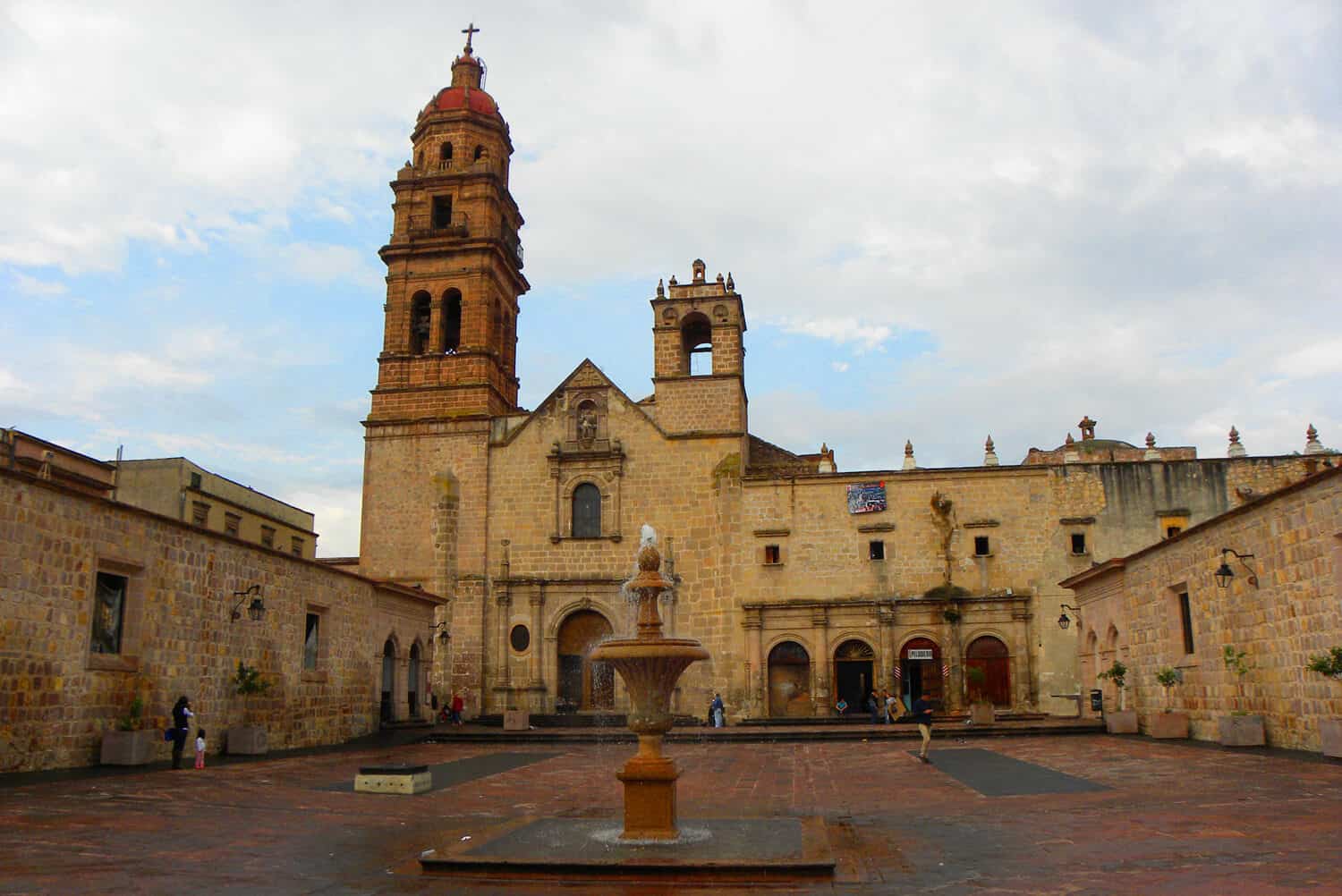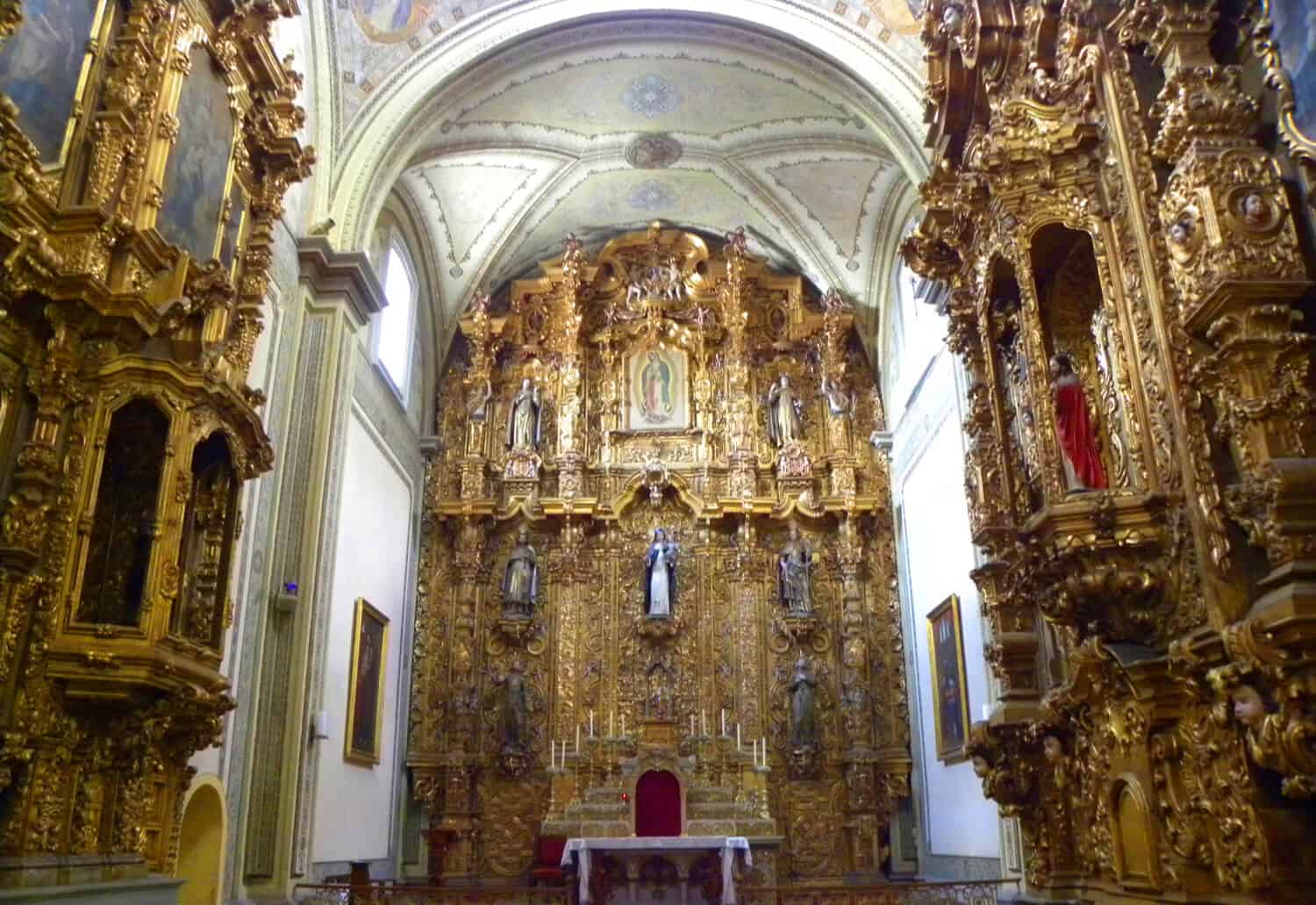 ---
---
.
Accommodation in Morelia
Hotel Casino Morelia (right on the main square, very charming & comfortable, great value)
Hotel Meson de los Remedios (in the center not far from Cathedral, stylish, good value)
M Hoteles Concepto (in the center, large modern rooms, good value).
What we didn't like about Morelia
The problem with Morelia is that it just isn't a very pretty place despite the historical sights. Much of that has to do with the lack of greenery. The Historical Center features street after street of cement and stone, most in a monotone of greys and beige. Streets are busy with cars and minivans and crossing every block is a negotiation (very few traffic lights in Morelia, so lots of honking and aggressive drivers). But as I say, most of the unattractiveness has to do with the lack of greenery. You'll see block after block of this: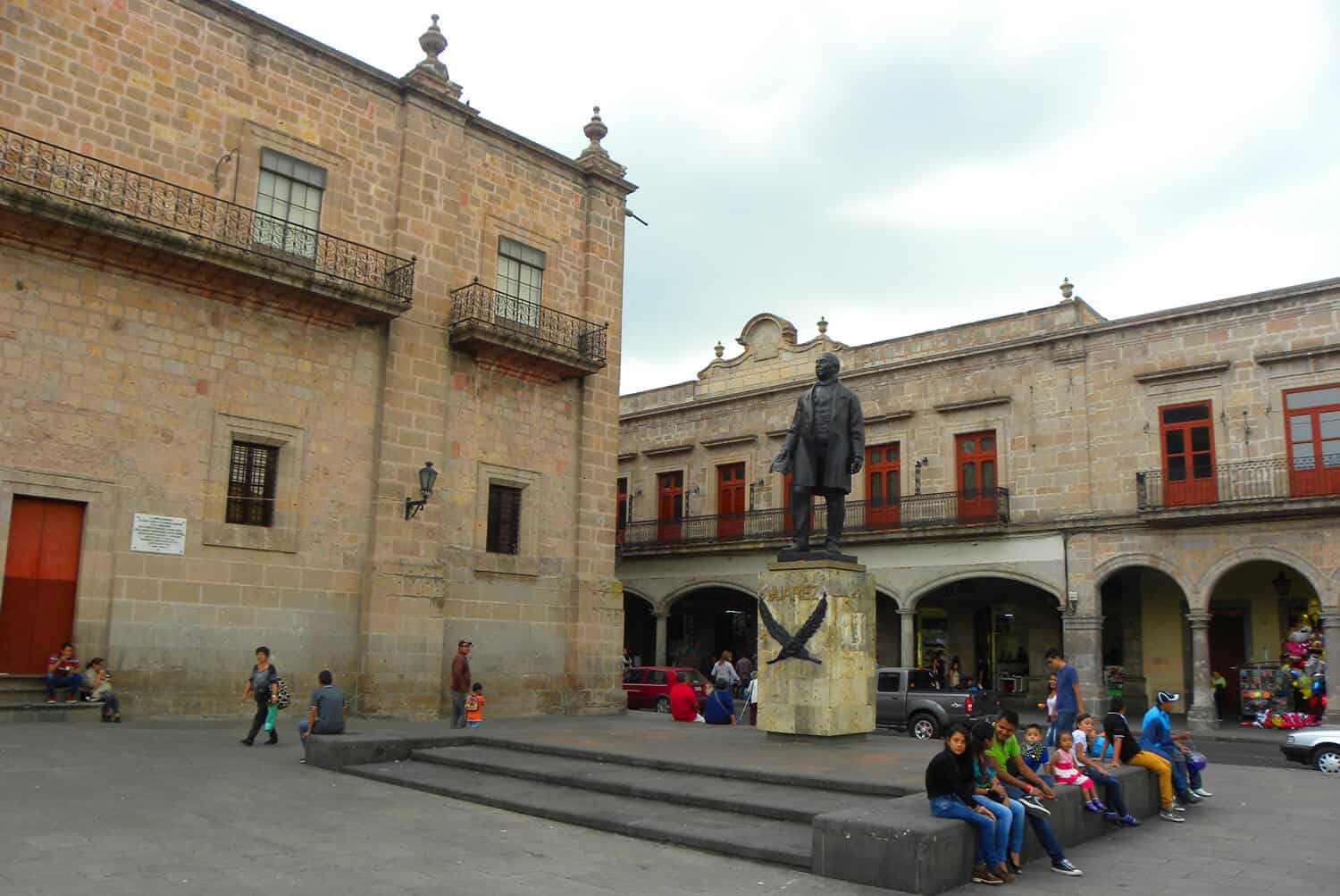 ---
---
.
I love the UNESCO sites of Puebla, Guanajuato and San Miguel de Allende. All are colorful, full of parks, and very walkable. Morelia isn't.
Is there a tourist information office in Morelia? If there is we never found it. There was a small booth on Plaza de Armas manned by an uninterested teenager. When I asked for a map of the city and sights he gave me a map showing shops and businesses. "Do you have one showing the tourist highlights?" I asked. No he didn't. But he proceeded to start marking the map with X's and scribbles to indicate places in town where he thought we should go. Not very impressive. Walking around, you would sometimes see tourist maps but all would look like this:
---
---
There's one other thing I have to mention about Morelia. I've never been anywhere in Mexico where you get such horrible service in restaurants. Not even close. Morelia seems to have a lot of restaurants and cafes with an incredible number of staff. In one place I counted 15 waiters. But the more staff a restaurant has the more useless service seems to be. The 3rd photo from the top (facing the square) is Trico restaurant. They proved that yes, you can wait 20 minutes for a coffee and still have it served cold. El Campanario Restaurant overlooking the Cathedral? Another place with self-important staff that somehow managed to serve up the worst margaritas in Mexico. When everything else goes wrong, you can at least usually count on good food and drink in Mexico. Not in Morelia. Why? It's a mystery.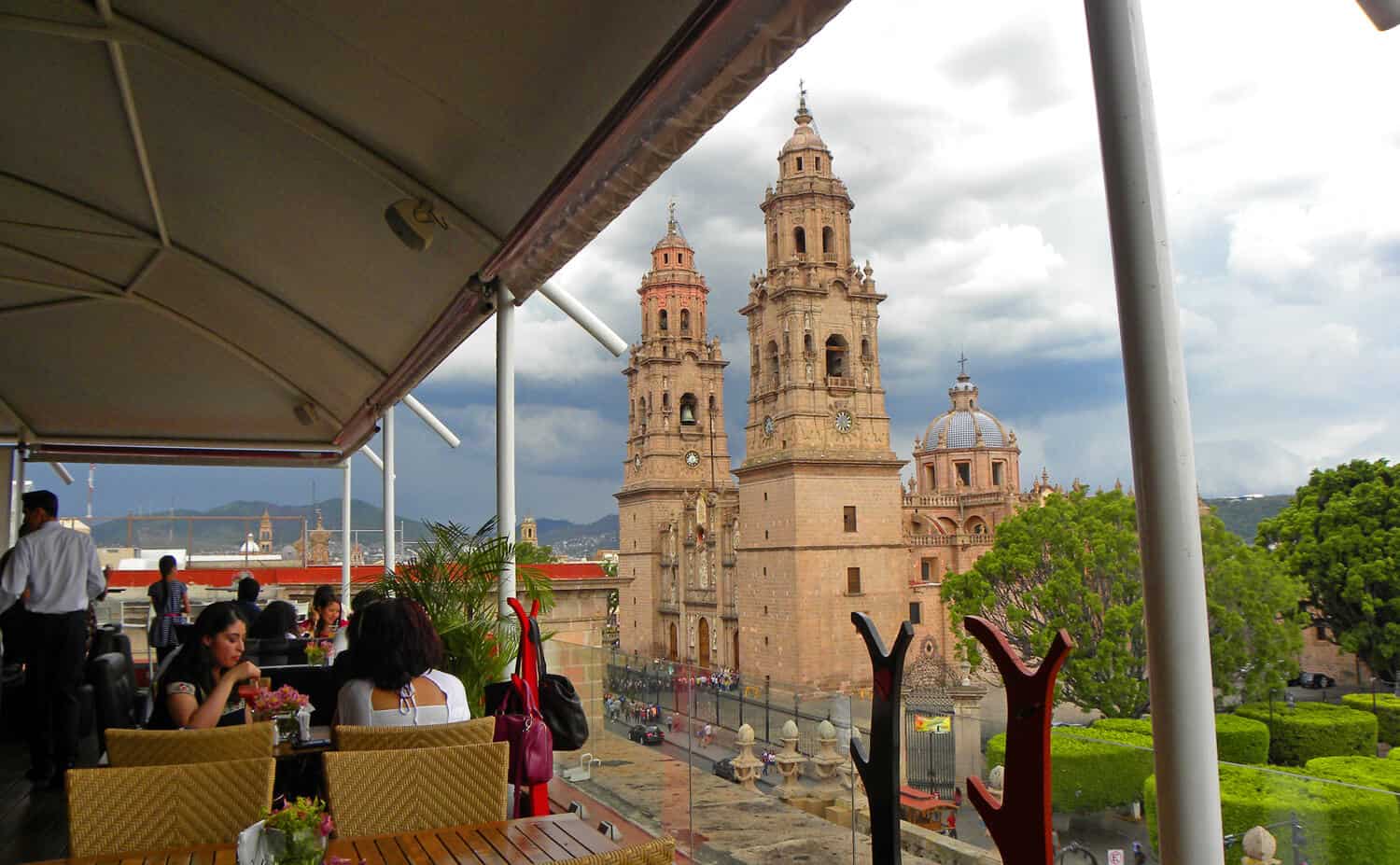 ---
---
.
So, should you go to Morelia? Morelia has some impressive highlights and I think it's worth a one day visit. Make sure to see the highlights above. As far as general impressions go, I'm not a big fan of Morelia. I think there are come more impressive places in Mexico.
Note: Jennifer (see the comment section below) doesn't agree with my assessment of Morelia. But instead of crapping on me she's written quite a thorough guide to Morelia. I've copied it here and hope it helps people going to Morelia. I don't know if I'll ever go back but if I do I'll make sure to check out some of her recommendations..
It's really disappointing to see such a critical article casting such unflattering light on a city I live in and absolutely adore. I travel all over Mexico, and though one of my favourite cities to visit is Guanajuato, the reason I love living in Morelia is because I am among the locals and it isn't a major, busy tourist zone. This is about as authentic as it gets, for a Mexican city. The Sanctuary of Guadalupe is stunning. The restaurants bordering the main Zocalo are ever-improving, including a fabulous bakery and hot-chocolate shop that have opened in recent years. I am assuming you missed San Miguelita restaurant and Restaurant Lu – cause they have the best margarita's, food and great service – as does Tata Mezcalaria, which you also didn't mention. The alley of romance has a great restaurant, and Los Mirasoles is housed in a spectacular colonial home with an impressive international wine list. The Sound of Music is an every day experience in the city of Morelia, starting first with the ringing bells of the garbage man who walks down the streets to let everyone know the garbage truck is coming. Later on, the street cleaner comes by with his radio. At nightfall, the "security guards" hum on their flutes to let the locals know they're doing their job. There's also the vehicle that circles around the city daily, with a loud speaker-phone announcing various items they've picked up that are now for sale. This service is like a live version of Craigslist! But if that kind of sound isn't your thing, you can always head down to Amati Cafe on a Friday night for an evening of Blues or Jazz, hang out at the oldest Music Conservatory of the west to hear music students, (sometimes there are concerts), check with the info centre (yes there is one and yes they do provide maps with an entire walking tour in both English and Spanish) for various concerts in historical buildings around the city, hang out around any restaurant at night for a diverse selection of music, from beginners to professionals. There are Pulke bars, the cultural centre, Casa Clavijero for interesting art shows, countless museums, including the sweet little candy museum, and the many fabulous events that take place around the Calzada, near the aqueduct. If you are in Mexico during Semana Santa, Morelia is where you want to be on Good Friday. The Cofradia launch an other-worldly silent procession from the Sanctuary of Our Lady Guadalupe to the main Cathedral at the Zocalo – a feat many endure barefoot, carrying heavy floats. Another fantastic time to visit Morelia is during the Film Festival, with Dia de los Muertos hot on the festivals heels. Our Day of Lady Guadalupe coincides with the amazing Sugar Cane Festival – where tourists get to see how the locals both worship and party. The list goes on.
There are not a lot of parks in most stone cities built in the 1500's, unless buildings are torn down to create them. One of my favourite sites is an orange tree at the Convent of San Francisco – which houses an extensive collection of Michoacan Indigenous arts. A healthy tree in the middle of a stone jungle truly does stand out – and anyone who loves the arts of Oaxaca will be excited to know Michoacan is her art-rival, with far more art mediums for collectors to explore. Just start at the Convent of San Francisco for some insight into the arts of the state. (Or visit the Domingo de Ramos celebrations in Uruapan). Morelia's gardens are mostly enclosed, but still open to visitors. Morelia has recently closed off two streets in the centro to create parks with art sculptures and benches. These areas are used for street concerts. There are other aspects of visiting Morelia that make it authentic – such as visiting the electronic market, the Independencia Mercado, the Dulce Mercado, devouring gaspacho sold by street vendors and small mom-pop shops, eating in the street with the locals at St Augustine Cathedral for $2 a meal, enjoying a lovely dinner at the elegant award winning Hotel Soledad, or photographing the city when the sun illuminates the rosey hue across a city that was constructed from pink cantera stone. To say Morelia isn't pretty is to be blind to her pomp & circumstance of masculine opulence. It also underlines a sad truth that fewer visitors means a smaller city budget for improvements. My hope is to encourage more people to visit Morelia, to support her local economy, and to invest in her future as a place that can keep improving for the locals.
I am grateful that Morelia's centro is protected as a UNESCO World Heritage Center. With over 100 buildings in a few short blocks offering exquisite examples of Baroque and Romantic Architecture, I'm not sure how anyone could ever want this city dropped from the list. I hope your readers keep in mind – every city has it's downfall, as does every tourist have bad hair days in the finest of salons.
Many thanks to Jennifer for the above.
Have you been to Morelia? What do you think?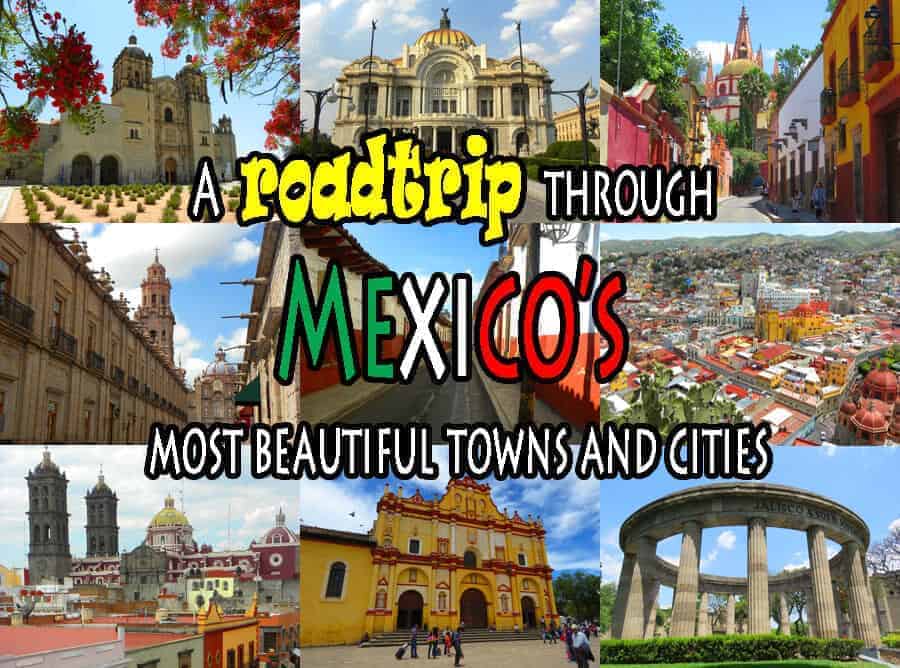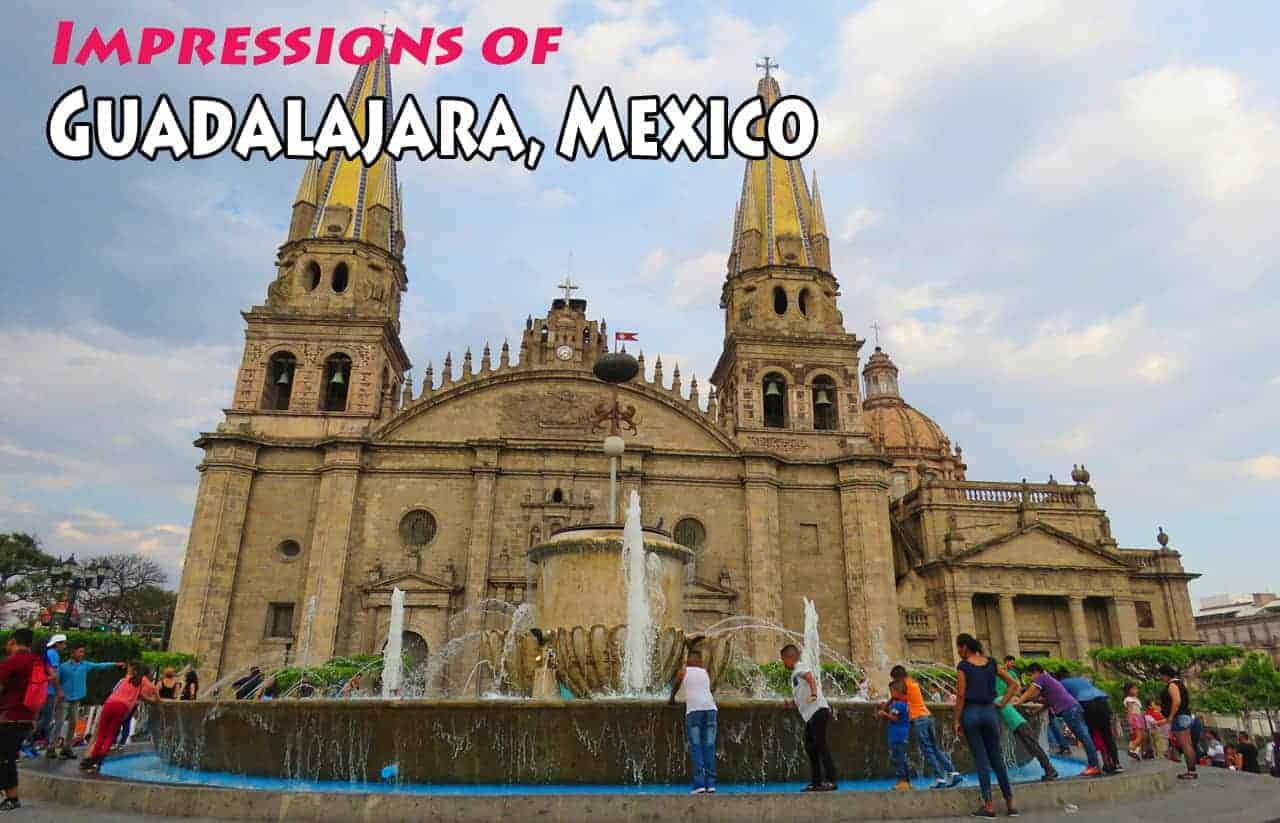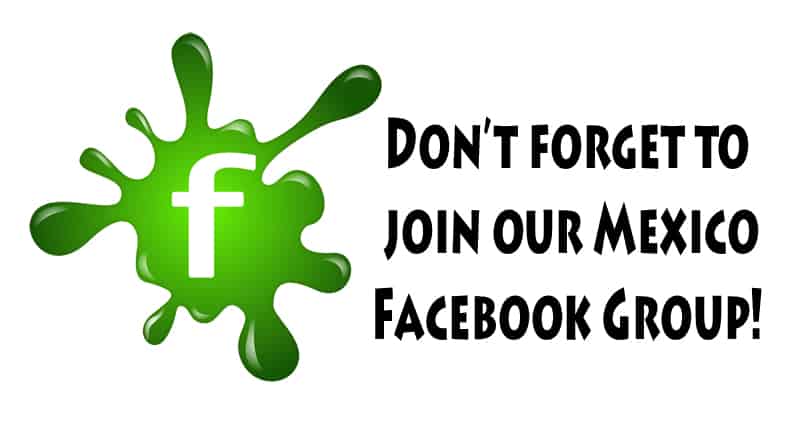 Ps. If you find our blog helpful, please consider using our links to book your flights, hotels, tours, and car rentals. Have a look at our Travel Resources page.