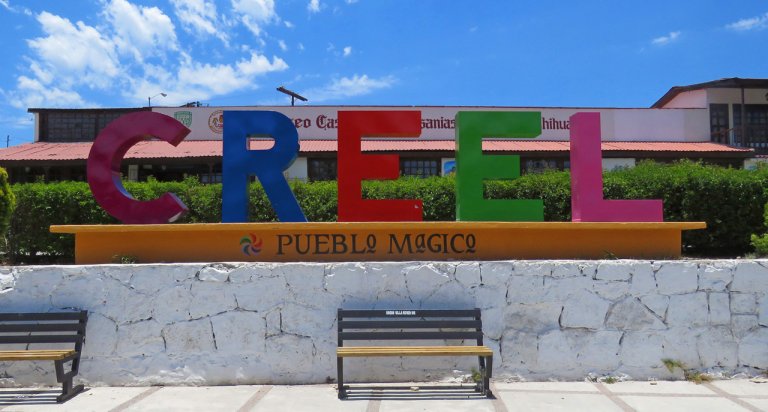 Visiting the Pueblo Magico town of Creel
Creel is for many people the base when visiting Mexico's Copper Canyon. It's the tourism hub in the region. The thing however is that it is not right at the canyon. Not at all. I'll get to that soon.
Creel is a Pueblo Magico. It's a very small town with one main street lined with stores, restaurants, hotels, and tour outfits. It even has a bank (Santander) with a couple of ATMs. The main square is at the end of main street and is quite pretty with a bunch of little churches and a little plaza where locals sit in the park and Tarahumara women sell handicrafts. It's a pretty enough place (but not as pretty as Patzcuaro, another Pueblo Magico town I've had a chance to visit).
Below: Images of Creel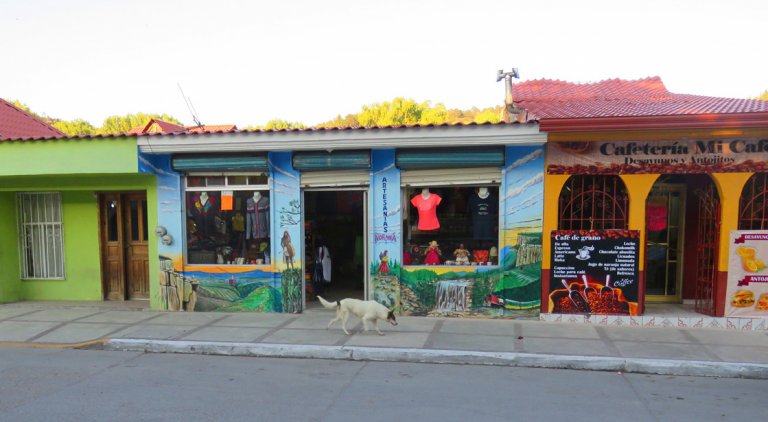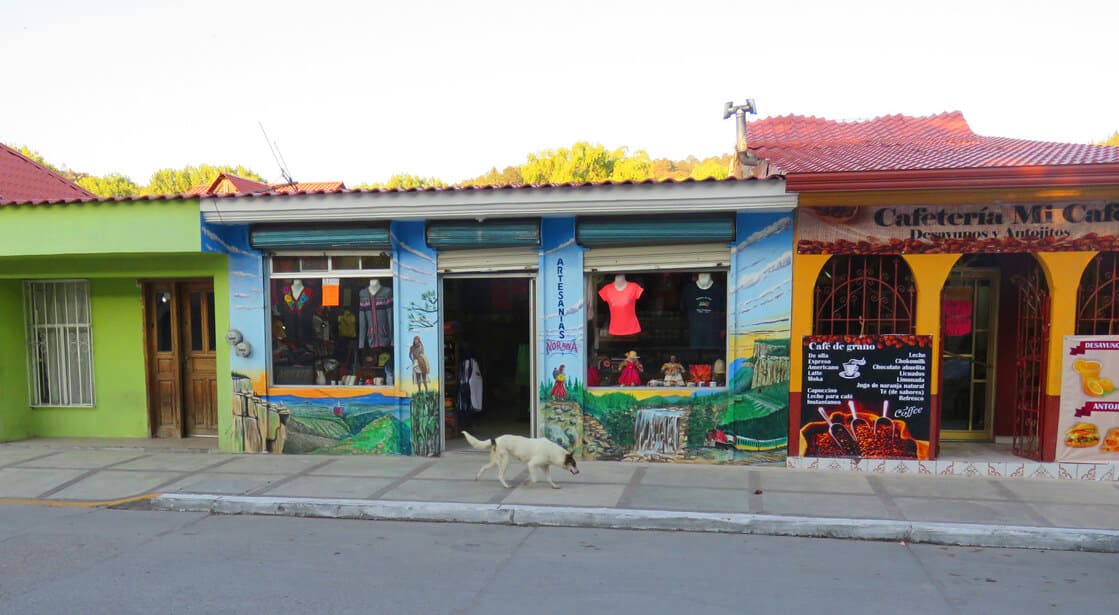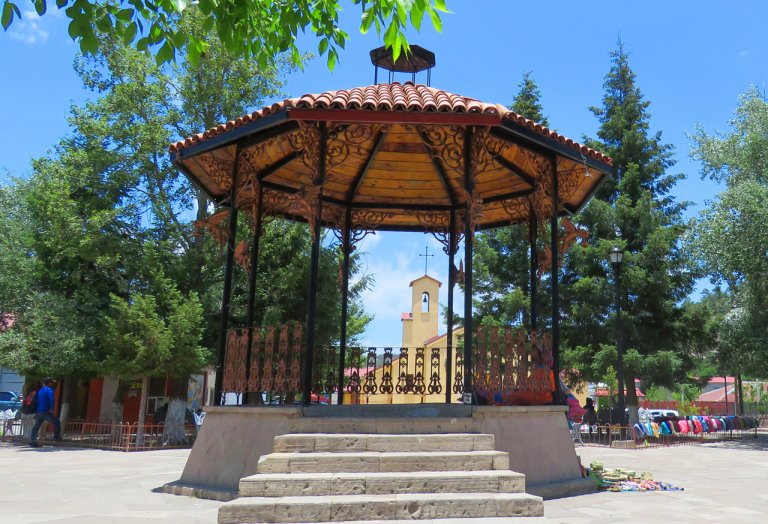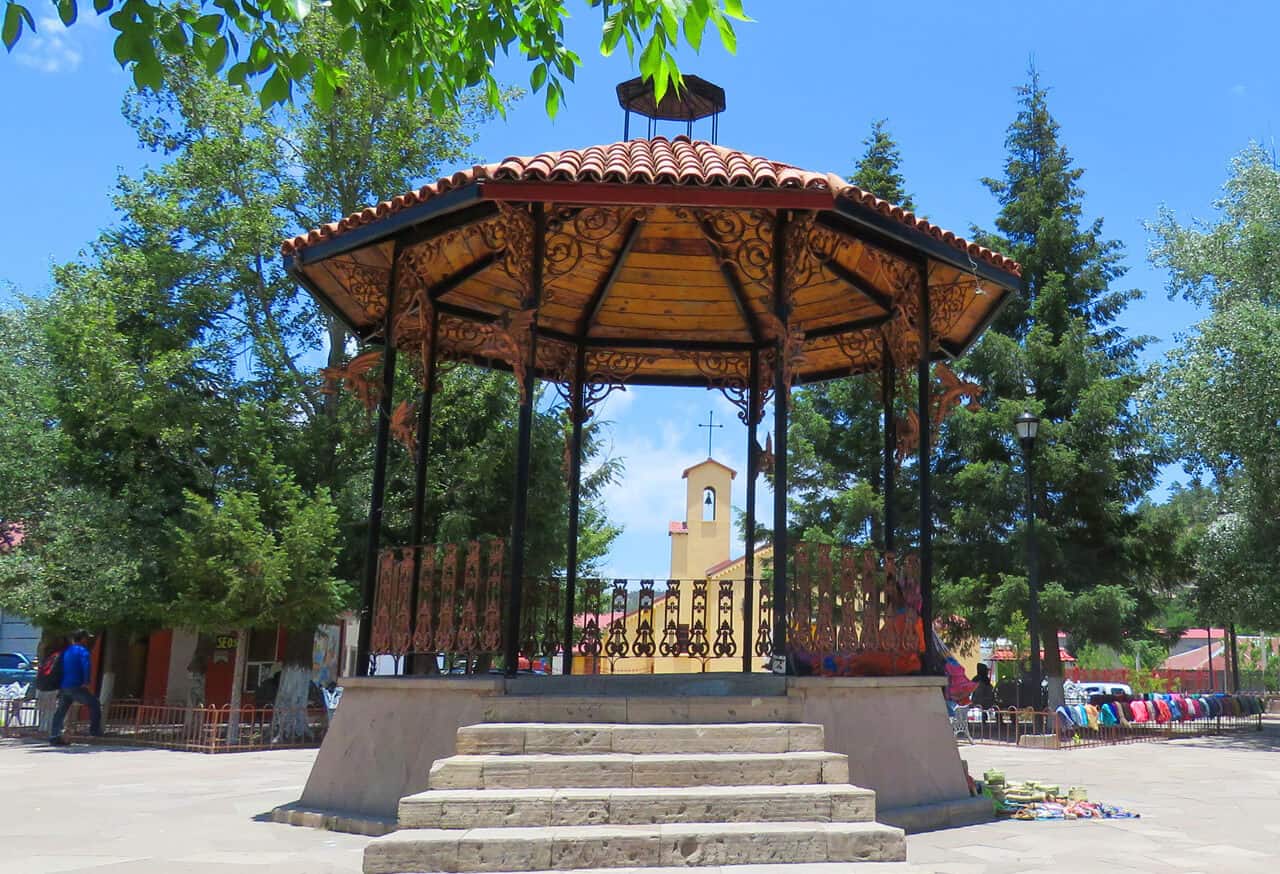 ---
---
Note:

There's not much to do in Creel itself, so if you come to Creel, the thing to do is book yourself some tours.
The most common tours
– very close to Creel:

1) Visiting the Tarahumara Cave, the Valley of the Mushrooms, the Valley of the Frogs, the Mission (church) of San Ignacio, Lake Arareko, the Elephant rock, the Cusarare waterfall.
(My note on the above: I found this tour a bit boring. Honestly, the only part I enjoyed was the Cusarare waterfall – but it's best seen during/after rainy season. I didn't get turned on by rocks that look like mushrooms, frogs or elephants. The visit to the Tarahumara Cave could have been interesting but instead was more about buying tourist trinkets than about learning about the Tarahumara indians).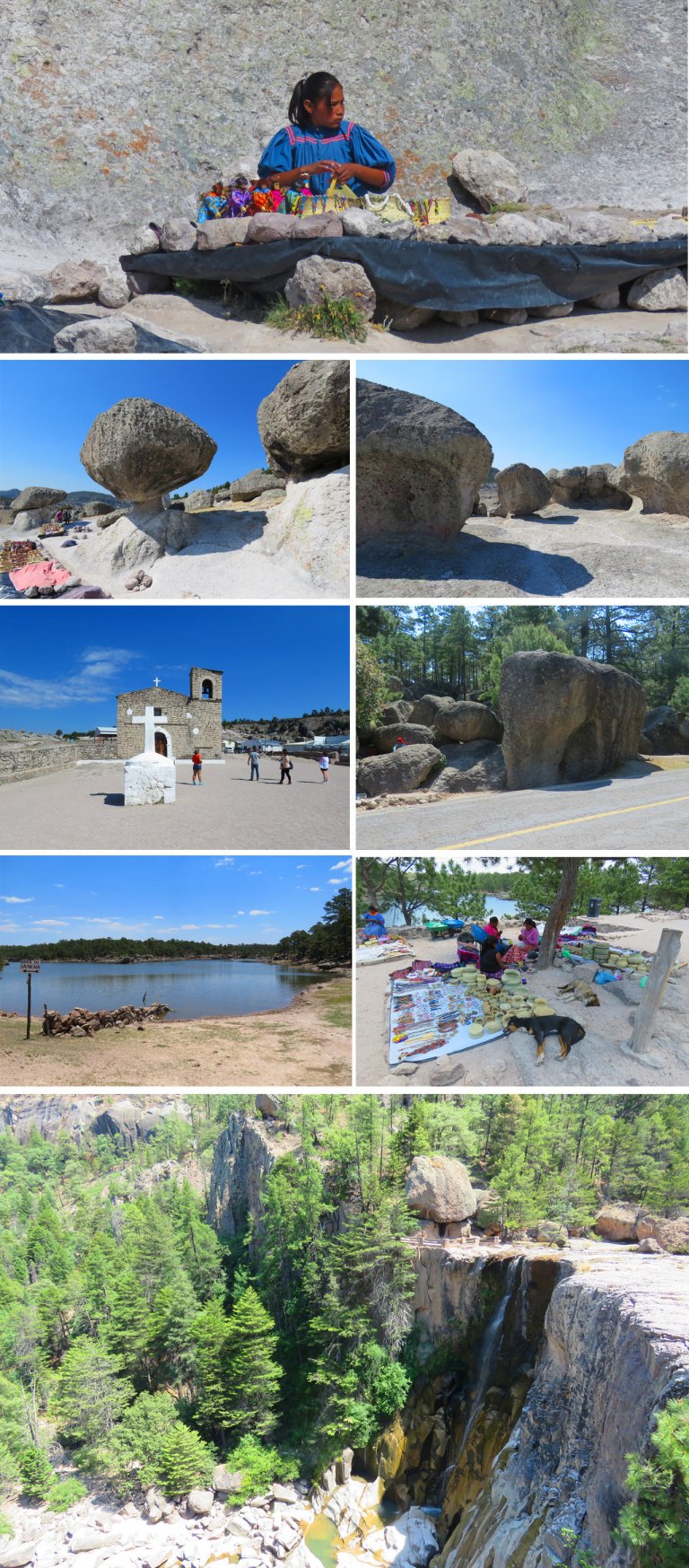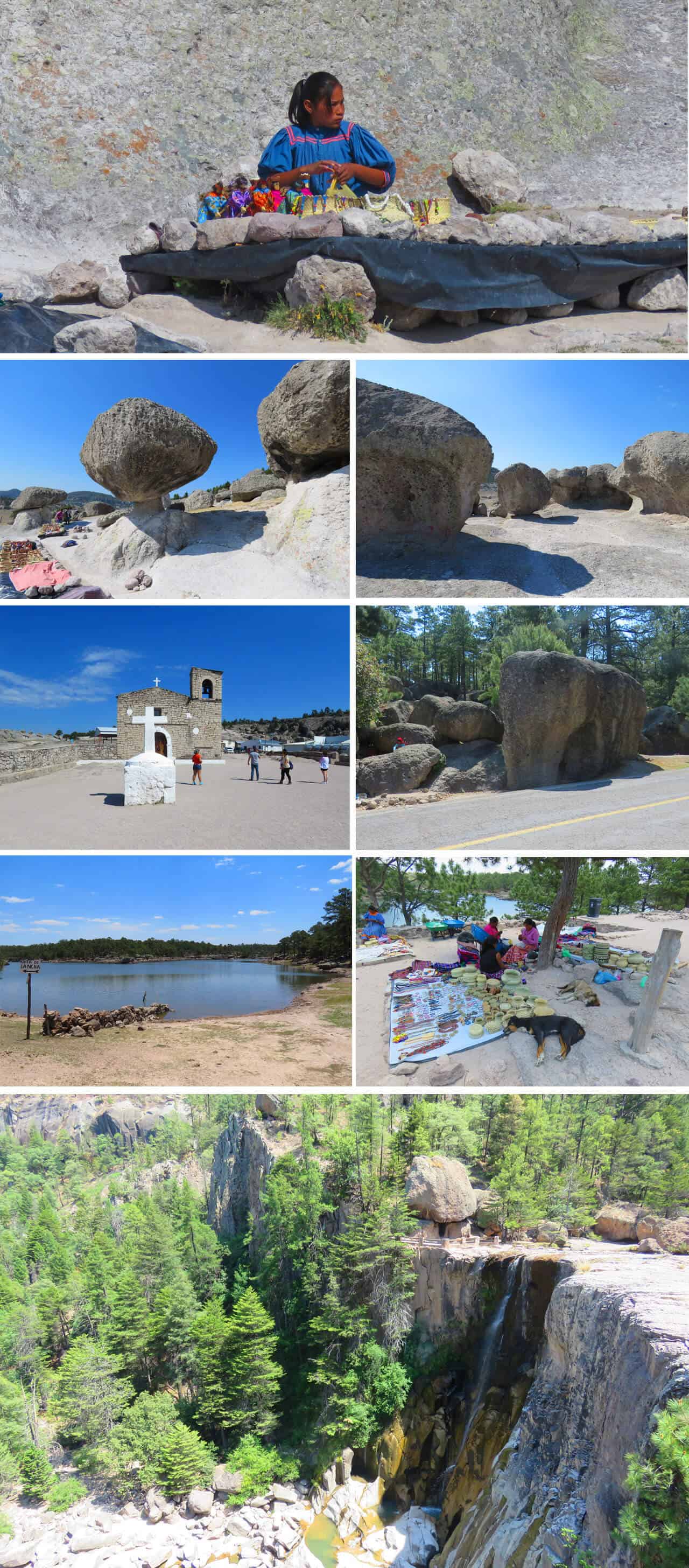 ---
---

– further away:

2) to see Copper Canyon: the Mirador Rio Oteros, Adventure Park near Divisadero (where you can take the Teleferico), Mirador Piedra Volada, Mirador Tres Canyones, Mirador Puente Colgante, Divisadero station.
(For most, all these Miradors – ie. viewpoints – are a highlight of Copper Canyon. But I was going to have a day and night staying in Divisadero. It was my next stop. So I wasn't going to take a tour. But if you are not planning a day in that area then you have to take this tour, it will probably be the highlight of your visit to the region). See this post on Divisadero: Divisadero and the highlights of the Copper Canyon.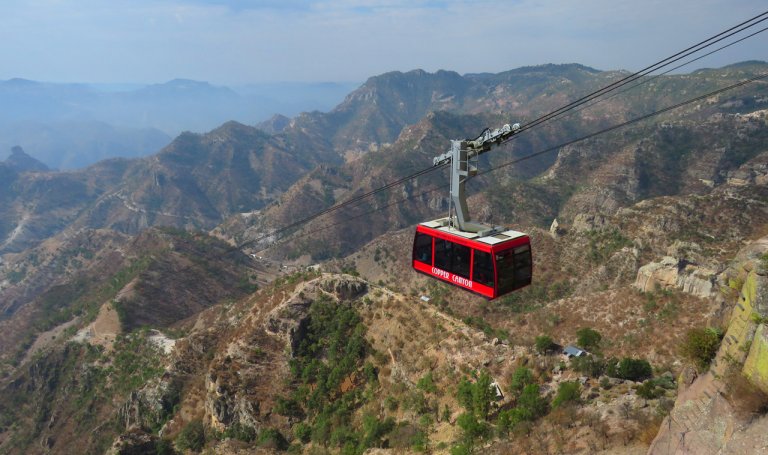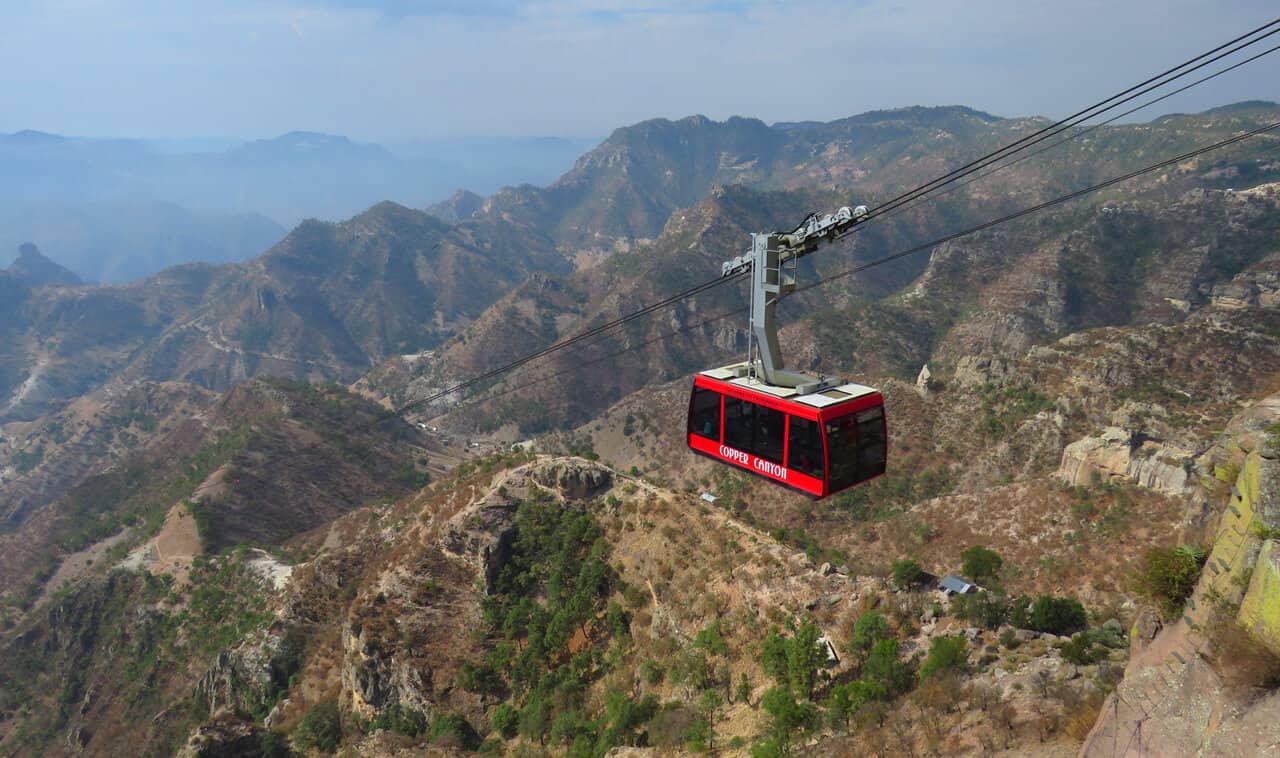 ---
---
3) The Thermal baths of Rekowata
(It didn't interest me as much as other options).

4) Basaseachic Waterfall, the 2nd highest waterfall in Mexico
(I did this tour. Despite it being 2 ½ hours away, and despite it being dry season, I thought this tour was worth it. Everyone in the tour thought the same. The whole valley is beautiful and we had 2 hours of hiking down to, then back up to the waterfall. For many, 5 hours of travel might be too much…but I thought it was a spectacular site and a visit would have been even more incredible July – September after the rains).
Ps. Here's a great video of what it looks like with more water.

5) Visiting the Mennonites, the museum and farms
(It didn't interest me as much as other options).
---
---
Important: Finding a Tour
Before arriving in Creel I had contacted at least 3 tour companies that I found on the internet (Trip Advisor) inquiring about tours from Creel. All offered private tours for 1-4 people and for a solo traveller like myself they were incredibly expensive (all were quoted in USD). Maybe they would have been fine if I had visited with 3 friends to share the cost, but travelling solo none of these tours made sense.
Forget that. Don't do it. I ended up booking my tours with a local agency (Taramuri Tours) and they were good and a fraction of the price. Plus I got to meet other people, all Mexican and all very nice (we were 7 for the Basaseachic Falls Tour, 6 for the tour around Creel). Having a non-private tour meant the cost was cheaper per person and it was a good chance to meet some really nice people.
Costs for the tours I took:
Tour 4, Basaseachic Waterfall, 700 Pesos ie. about 39 USD (we left at 9am, we were back at 7pm)
Tour 1, the Tarahumara and sights around Creel, 400 Pesos ie. about 22 USD (we left at 9am, we were back at 2pm)
Taramuri Tours (on FB): Tel (635) 101 2915 or email [email protected].
(PS I'm not getting anything for this recommendation, didn't even tell them I was a blogger).
Recommendation: reach out to Taramuri tours. Or wait until you get to Creel – you'll see other local options and your hotel might also have some recommendations. But forget those tour companies you find on the internet who will quote you in USD. Go local.
---
---
Self-Made Tours around town
– rent a bike. They'll give you a map and you go have an adventure in the area (again, ask at your hotel – there are much cheaper bike rental options than the ones listed on Trip Advisor)
– walks. You can go up Cristo Rey, you'll have great views over town. You can also walk in the hills on the opposite side of town in the direction of Lake Arareko.
– you can rent ATV's or ride a horse.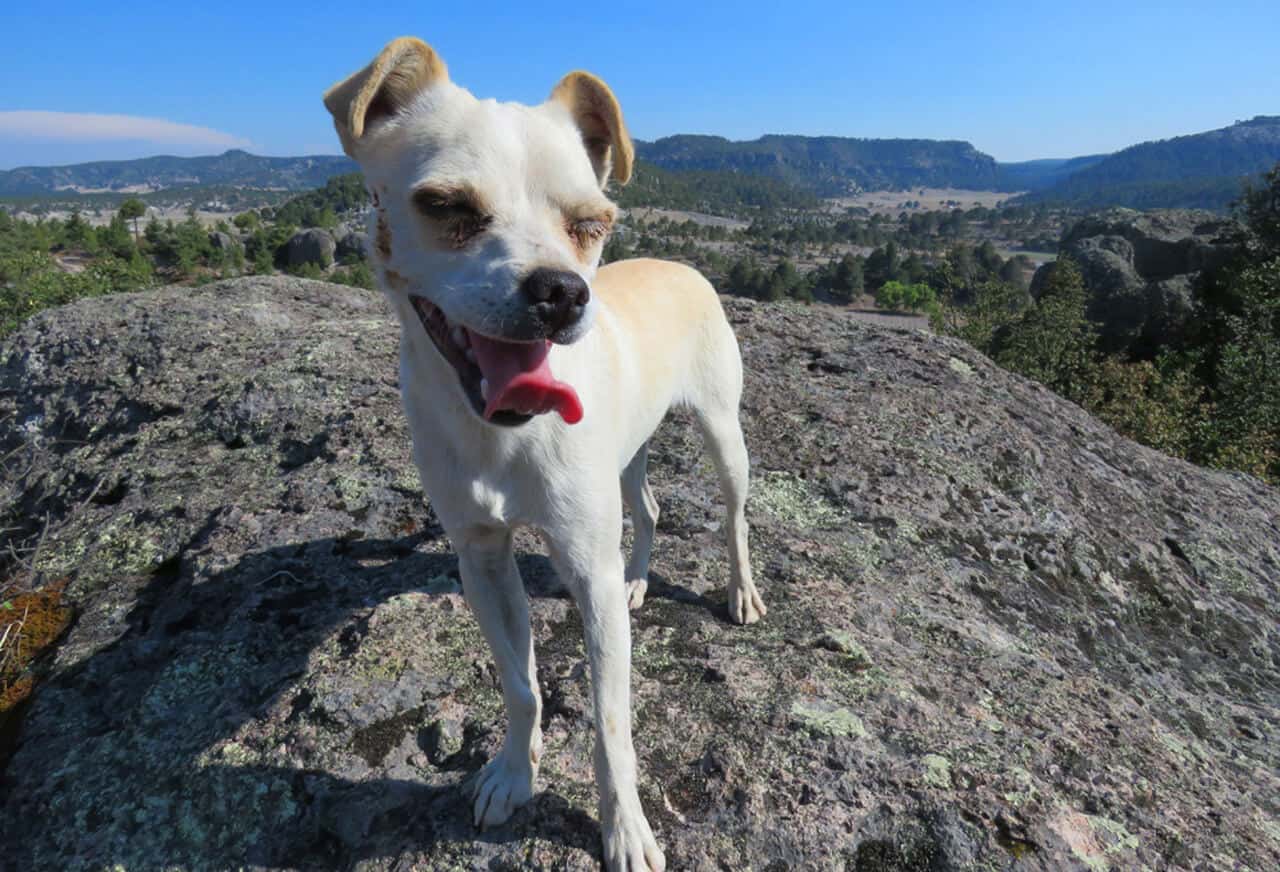 ---
---
Restaurants and Hotels
Although it is the main tourism hub in the region, the number of hotels surpass the number of visitors (unless you go during Mexican holidays). You will be approached about accommodation when coming off the train or you can even walk down main street and have a look at the different options.
My only recommendation: get something on Main Street (I had booked something further away and had to walk 15 min and contend with loose dogs especially in the evening). Some recommendations: Hotel El Estacion or Hotel María del Tío Molcas .
– There are quite a lot of restaurants in town. Over 3 days I ate at 3: Veronica's, Tio Molcas, and La Cabana. All were good.
---
---
But here is what you should know
Creel is fine, it's a nice little town and there are lots of tours of the region that will keep you busy.
BUT if you're here to see the Copper Canyon you won't see it here. I think it's important to point that out because some of the information you find on the internet might not be clear. And chances are that if you are taking El Chepe through the region you probably really want to spend some time right at the canyon. I did that at Divisadero, my next stop, and it was the highlight of my trip.
[Divisadero is the stop right after Creel when coming from Chihuahua on El Chepe. It is 46km from Creel].
I just wanted to really clear up any confusion there might be about that.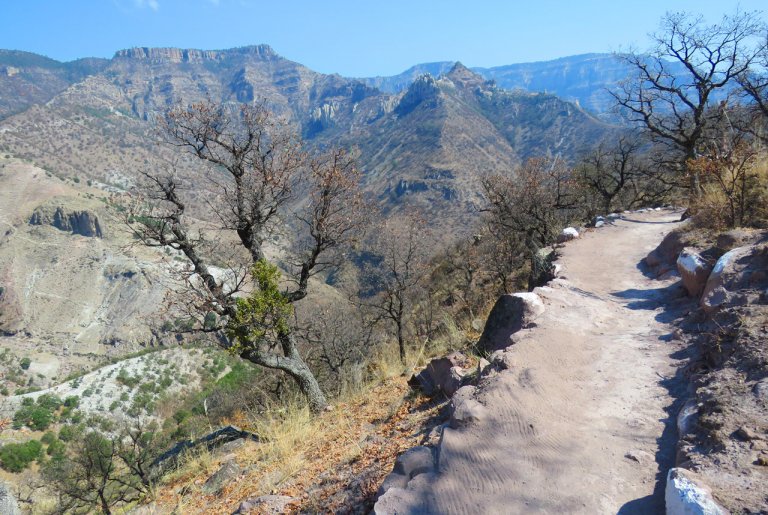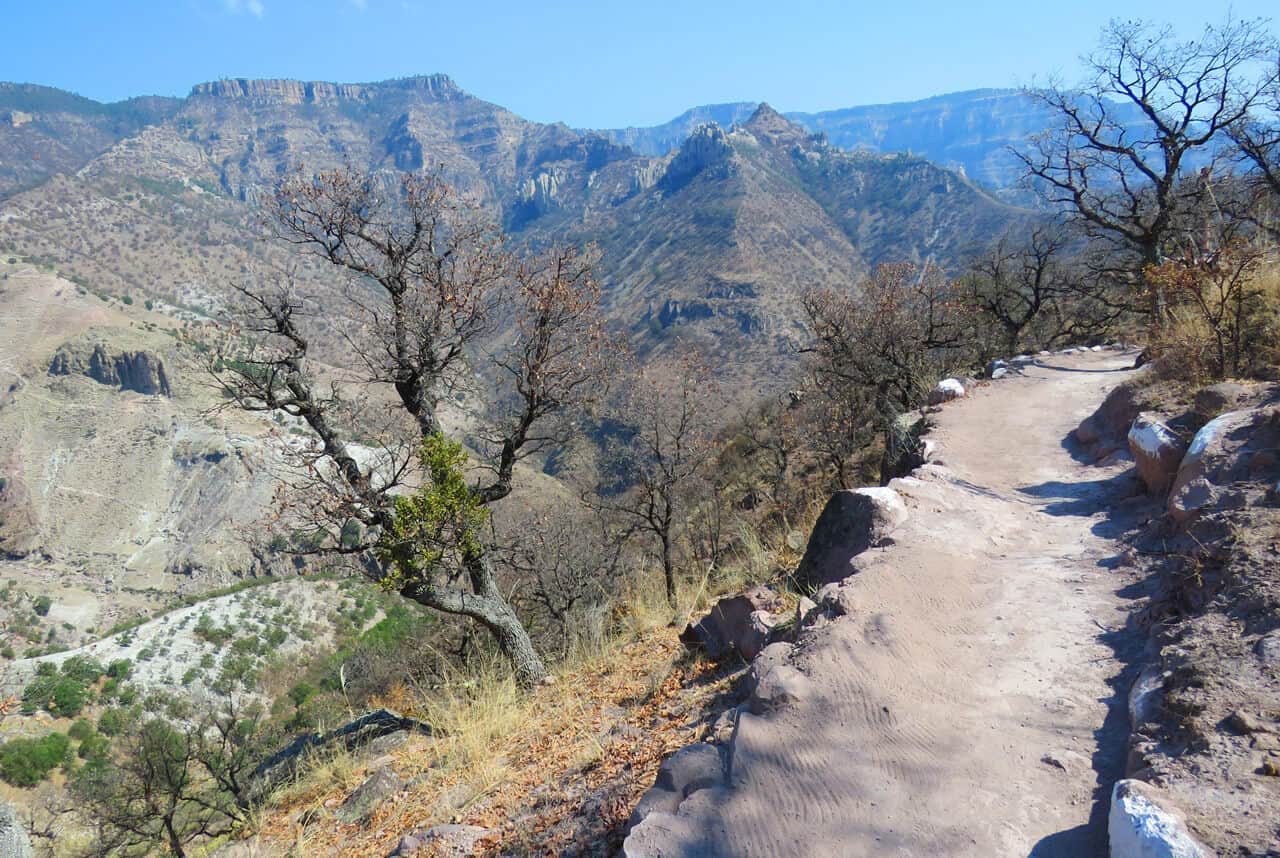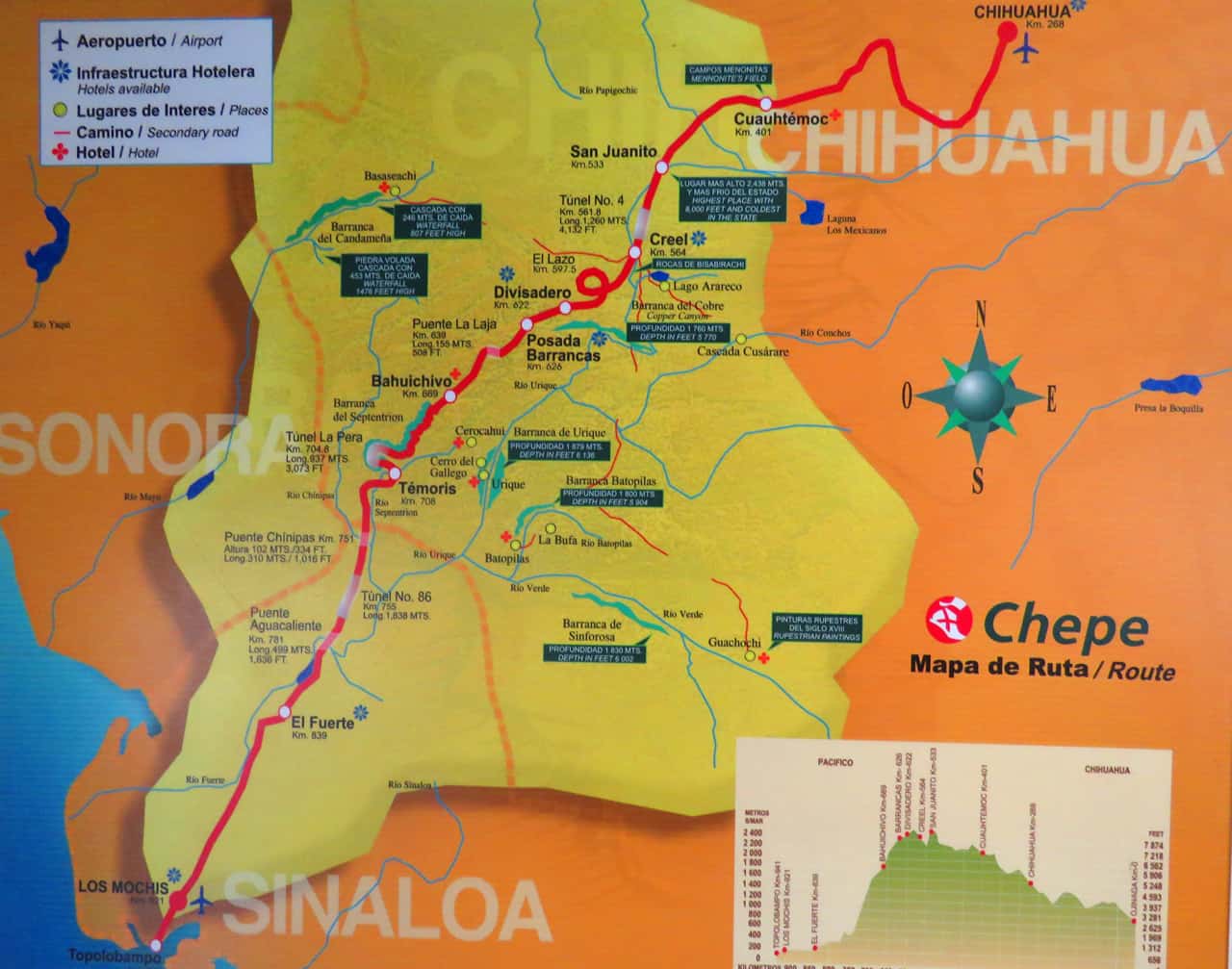 ---
---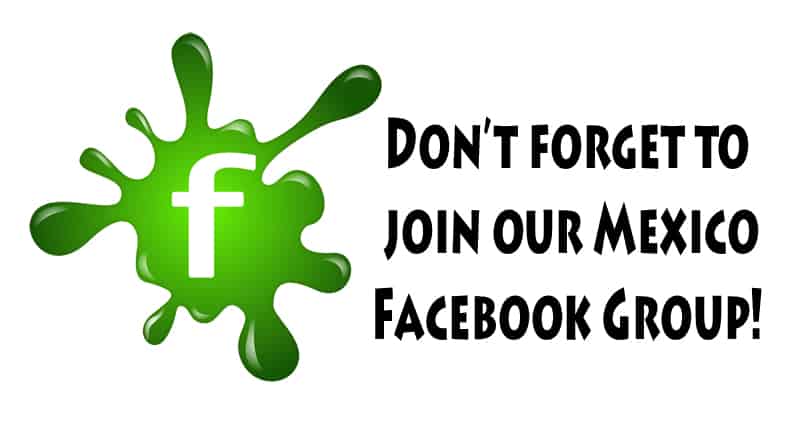 Ps. If you find our blog helpful, please consider using our links to book your flights, hotels, tours, and car rentals. Have a look at our Travel Resources page.