Barcelona is overrated.
I just don't get the hype of Barcelona. Really. I just don't get it.
Barcelona was the last stop on a month-long trip through Spain, a trip that had included Córdoba, Toledo, Madrid, Ávila, Segovia, Salamanca, Burgos, and Zaragoza. We live in Spain, so we've been to other places like Sevilla, Malaga, Alicante, Valencia, León…
We're familiar with Spain and have seen many of its beautiful cities.
So it was almost a shock to arrive in Barcelona and to see hordes of tourists gawking over underwhelming tourist sites.
---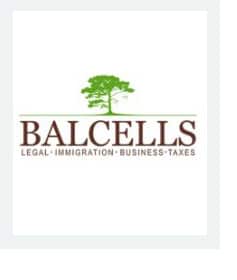 Thinking of moving to Spain? Marta at Balcells Group helped us get our Visas. She's an immigration expert and will help you with all your Visa needs. More detail here.
---
What is it that tourists like about Barcelona?
Ask tourists what they like about Barcelona and they'll say Gaudí, the Sagrada Familia, Las Ramblas, the Gothic Quarter, the beaches, the nightlife. Ask them to be specific and they'll list things like Park Guell, Boqueria Market, Casa Batlló, the Picasso Museum, Camp Nou…
Typical list of the Top things to see in Barcelona
Why Barcelona's highlights are overrated
The main Gaudi highlights are the Sagrada Familia, Park Guell, Casa Batlló, and Casa Milá. They're all UNESCO world heritage sites.
I wrote about Gaudi and the Sagrada Familia here. And received a lot of hate on Facebook, people telling me that I was going to go to hell for even suggesting that the Sagrada Familia wasn't the most extraordinary cathedral/church/basilica on planet earth.
On this most recent trip we visited some of Spain's most incredible religious buildings. The Cathedral of Ávila for example dates back to the 11th century and is the oldest Gothic church in Spain. Toledo's Primada Cathedral was built in the 12th century and is one of the most elegant Cathedrals anywhere. Construction of the Burgos Cathedral started in the 13th century, it's almost filthy is its detail and opulence. How about the New and Old Cathedrals in Salamanca, Segovia Cathedral, or Seville Cathedral? (Seville Cathedral was built 500 years ago and is the 4th largest Cathedral in the world. Sagrada Familia is 46th on the list in terms of size..). I'm not even including Córdoba's Mosque-Cathedral which is still the most incredible religious building that I've seen in my life.
---
---
My point? There are tons of great cathedrals/churches/basilicas in Spain and anyone who's travelled around Spain will quickly realize that to call the Sagrada Familia the most extraordinary religious building on planet earth is just plain ignorance…
Ps. It'll cost you 26 Euros to enter the Sagrada Familia. Most other religious buildings in Spain range between 5 and 10 Euros…
---
---
I've read remarks that Park Guell is "reason enough to come to Barcelona", that "it's the most beautiful park in the world". Really? Really? Have these people travelled?
How people can pay 35 Euros (per person) to visit Casa Batlló or 25 Euros (per person) to enter Casa Milá is beyond me. Yes, they're beautiful buildings (along with many others in Barcelona). But really?
---
---
Note: I personally think Barcelona is exploiting the whole Gaudi thing. We actually preferred the work of Lluís Domènech i Montaner, Barcelona's 2nd most famous architect. Go see Hospital de la Santa Creu i Sant Pau and/or Palau de la Música Catalana. Some incredible architecture at half the price of the Gaudi sites (with a fraction of the tourists).
Las Ramblas. This 1.2 km pedestrian walkway is synonymous with Barcelona. I don't understand though why it's so famous. Fine, it's a nice walk to get to the port from Plaça de Catalunya (if there aren't too many people as is usually the case). But otherwise I just don't understand what's so special about Las Ramblas.
La Boqueria. A market on Las Ramblas. Colourful and worthy of a photo if walking by. But otherwise how is this market different than any other city market in Spain? Even on a good day it's packed full of tourists.
The Gothic Quarter. Granted, the Gothic Quarter as well as nearby El Born are worth exploration. These are the oldest parts of the city and you'll see some beautiful churches (don't miss Basilica de Santa Maria del Mar), a Roman aqueduct and some interesting fountains. Plaça Reial is probably Barcelona's most beautiful square. There's lots to see in the area and it is interesting…but I couldn't help but think it all felt dirty.
The Beaches. Sorry, who goes to Barcelona for beaches? I see these photos of over-crowded Barceloneta and wonder why would someone come to expensive Barcelona to go to a crappy beach? That's like going to Dubrovnik to go to the beach. Dubrovnik isn't a beach destination, Barcelona isn't either. Go to the Costa Brava if you want charming beach towns.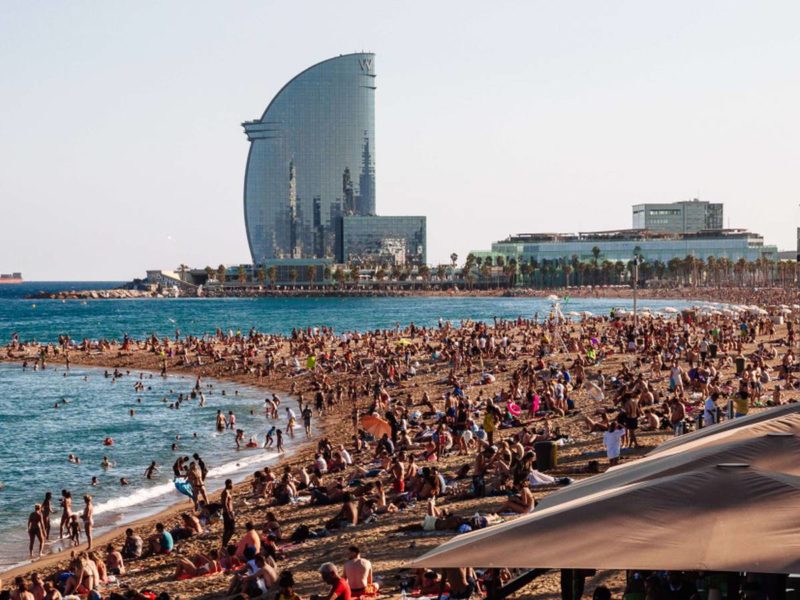 ---
---
On attractiveness…
Besides everything, Barcelona just isn't very attractive. We spent a day on the Hop On/Hop Off going up Montjuïc, seeing the port, seeing different parts of Barcelona…and just didn't find Barcelona attractive (except for one area which I cover below).
What I DID like about Barcelona
There was one thing I actually did like (maybe even loved) about Barcelona. It didn't have anything to do with the main tourist sites.
I loved Barcelona's L'Eixample Neighbourhood. This area, north of the older part of the city, was built up in the 19th century. It features a grid of streets, wide boulevards, and beautiful architecture. It also features some of the most famous modernist architecture that Barcelona is known for (buildings like Casa Batlló, Casa Amatller, and Casa Milá). But it's much more than these buildings: it's a whole neighbourhood of stunning architecture, pedestrian streets lined with trees, little restaurants, cosy cafés and tasteful bars. It reminds me of parts of Paris and even Prague. In many ways this neighbourhood is quintessential Europe. If I was young and had a good job (because Barcelona is expensive) I can imagine living in the area and most probably loving it. Barcelona might be a cool place to live.
But I'm talking about the tourist experience in this post. And the average tourist won't come to Barcelona to experience the day-to-day life of the L'Eixample neighbourhood…
---
---
Barcelona is overrated. Don't want to take my word on it? Rough Guides did a poll asking their readers to list the "Most Overrated Places in the World". Barcelona ranked among the Top 10.
Why did I feel the need to write this post? There are so many beautiful places in Spain and it blows my mind that some travellers equate Spain with Barcelona and limit themselves to this city. Visit Madrid instead and take some side trips to Toledo, Ávila and Segovia. You'll be amazed. Go to Seville, it's the most beautiful and interesting city in Spain (and is way cheaper than Barcelona). But don't put Barcelona at the top of your Spain itinerary.
Note: I cover all the above destinations on Mapping Spain.