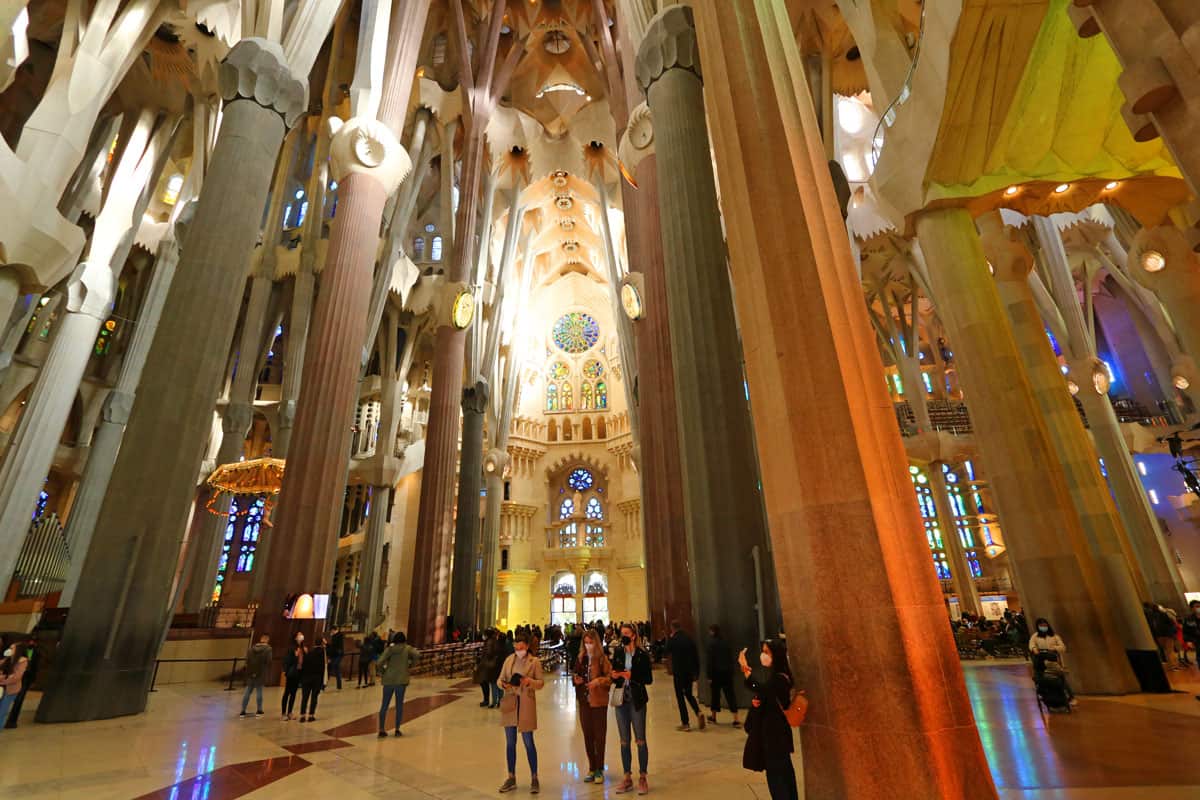 The Sagrada Familia – Love it or Hate it?
People love the Sagrada Familia. It's the #1 rated tourist site in Barcelona and the most visited tourist attraction in Spain. Look at reviews on Trip Advisor: people gush all over themselves when writing about the Sagrada Familia. So I almost feel reluctant to say it: the Sagrada Familia didn't impress us.
I'll get to that later…
---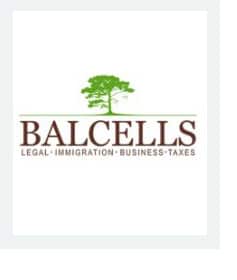 Thinking of moving to Spain? Marta at Balcells Group helped us get our Visas. She's an immigration expert and will help you with all your Visa needs. More detail here.
---
About Gaudi
The Sagrada Familia is Antoni Gaudi's masterpiece. Gaudi (1852 -1926) was a Catalan architect with 4 great loves in his life: architecture, nature, religion and a love for Catalonia (he was actually arrested by the police for protesting for Catalan independence). He is today regarded as the most famous Catalan in history and is widely loved in his homeland.
Obvious in Gaudi's work is his use of stained glass, ceramics and ironwork. There were Oriental influences in his work as well as gothic and art nouveau elements. But the overriding style is Catalan Modernism, a style where asymmetrical shapes are incorporated into design. You'll see a lot of rounded shapes, curved lines and the use of elements found in nature (leaves, animals, flowers). Catalan Modernism has shaped Barcelona – it's not just an architectural style but also a cultural movement, a movement that has made Barcelona a cultural and artistic capital. And it's not just Gaudi – other architects such as Lluís Domènech I Montaner have also contributed to Calalan Modernist architecture in Barcelona (we were very impressed by Montaner's work and recommend that visitors to Barcelona see Sant Pau hospital and Palau de la Música Catalana). But it is Gaudi that is the poster boy for Catalan Modernism.
Besides the architectural styles, it is Gaudi's architectural techniques that make him stand out. He wouldn't draw out detailed architectural plans, instead he would use three-dimensional scale models and moulding to carry out his projects. Even if you don't love his work you can't say that he wasn't a genius.
But as much as someone is a genius and his work extraordinary, it doesn't mean that you have to love his work…
---
---
The Sagrada Familia
The Sagrada Familia is Gaudi's magnum opus, his masterpiece to which he dedicated most of his life's work. Work started on the church in 1882 and it is scheduled to be completed in 2026 (that's 143 years!). Despite the church not being finished it is already on the list of UNESCO World Heritage Sites (having been added in 2005).
---
---
Our impressions of the Sagrada Familia
The Sagrada Familia is huge. Our first vision of it was of the back of the church. We didn't really know what to make of the stark lines in the design or of the weird, angular sculptures.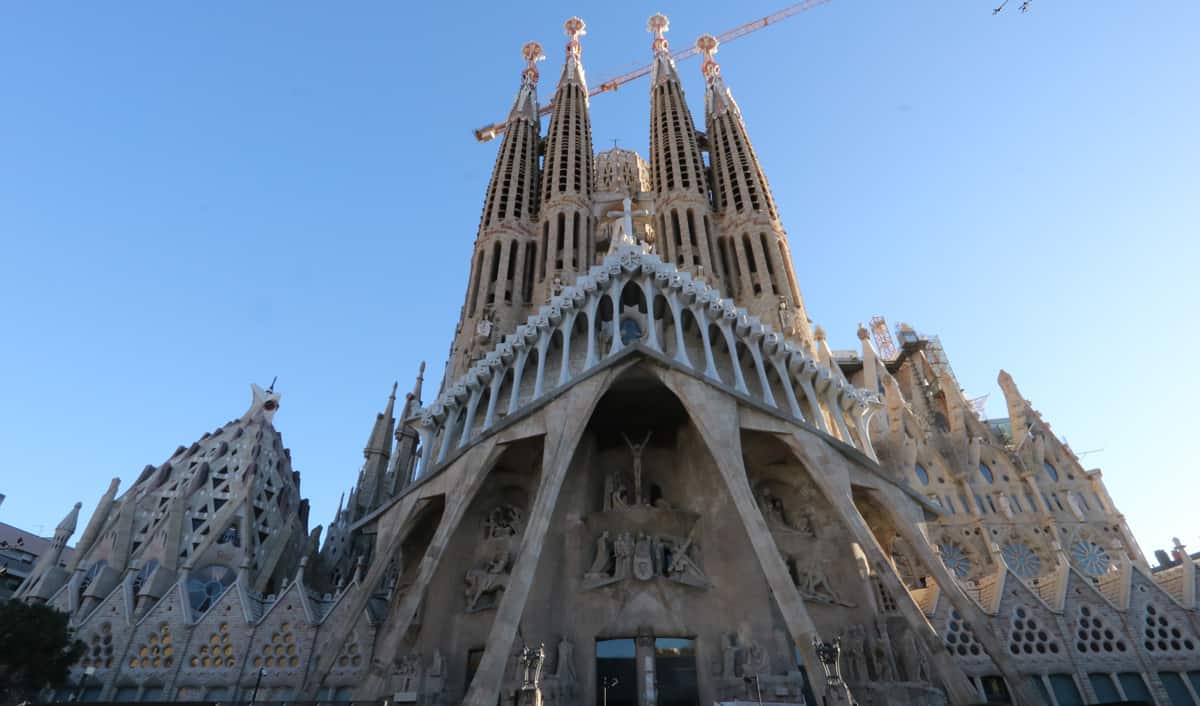 Going around to the front (where you enter the grounds of the church), we looked up. Again we weren't inspired. Lissette said it well: "it looks like a melting sandcastle". There weren't many discernible features. Like the back, there is no inspiration, no happiness in the design. Having gone through the gates and through the security check, we had a closer look at the sculptures. They looked almost amateurish and lacking detail.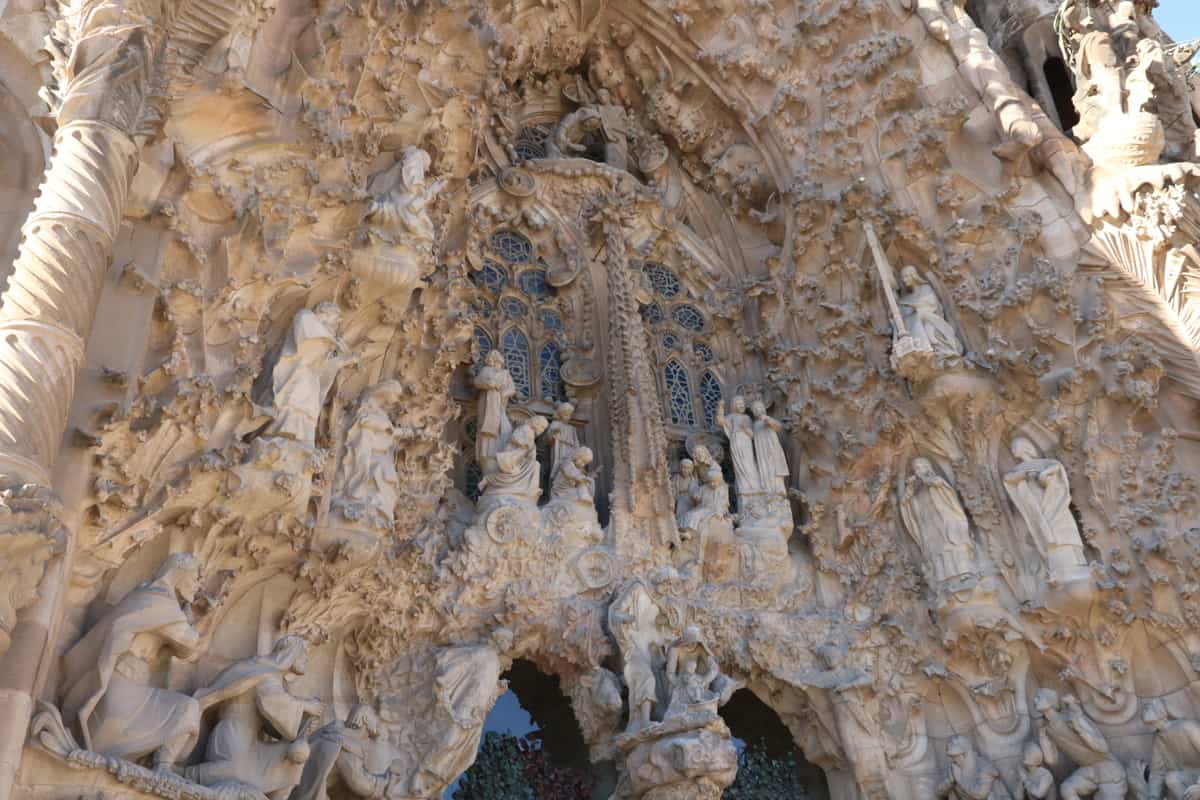 ---
---
We walked into the church. You can't help but be impressed by the multitude of colors being reflected by the huge panels of stained-glass windows. The light show is beautiful.
The columns, the designs on the ceiling, the weird "pods" (where the columns turn into tree branches) are otherworldly. They look like something out of a Sci-fi movie. It's different than anything you've probably seen before.
But when you get past that there's not much. It is a very stark church. The Altar, over which a small Jesus statue hangs, looks almost like an afterthought. Above the entrance, the walls look like they were designed based on a cheap Disney castle from the early days of animation. The chapels behind the altar are empty, safe for some television sets displaying information on the church. There's a section where there's a museum showing off obscure things like candle sticks from the late 19th century (why?? Why do I need to see candle sticks from 1890?)
I walked out of the back of the church and studied the stark figures that we had seen from afar. I didn't feel any more inspired.
---
---
We stayed in the church about an hour and a half. We had paid 26 Euros each and Lissette told me we weren't leaving until we had gotten our money's worth. I admit I spent about 20 minutes sitting on a bench and looking at my phone.
That's how excited the Sagrada Familia left me feeling.
Conclusion
Barcelona was the last stop on a month-long trip through Spain where we had seen some fantastic churches – places like the Mezquita-Cathedral in Cordoba, Catedral Primada in Toledo, the Cathedral of Ávila, Segovia Cathedral, the New and Old Cathedrals in Salamanca, the Burgos Cathedral, the Basilica of Our Lady of the Pillar in Zaragoza. Incredible Cathedrals which all left me inspired by their beauty.
The Sagrada Familia didn't do that for us.
But you might feel differently, Gaudi's Sagrada is above all else a piece of art. And art is subjective.
Have you seen the Sagrada Familia? Do you love it or hate it?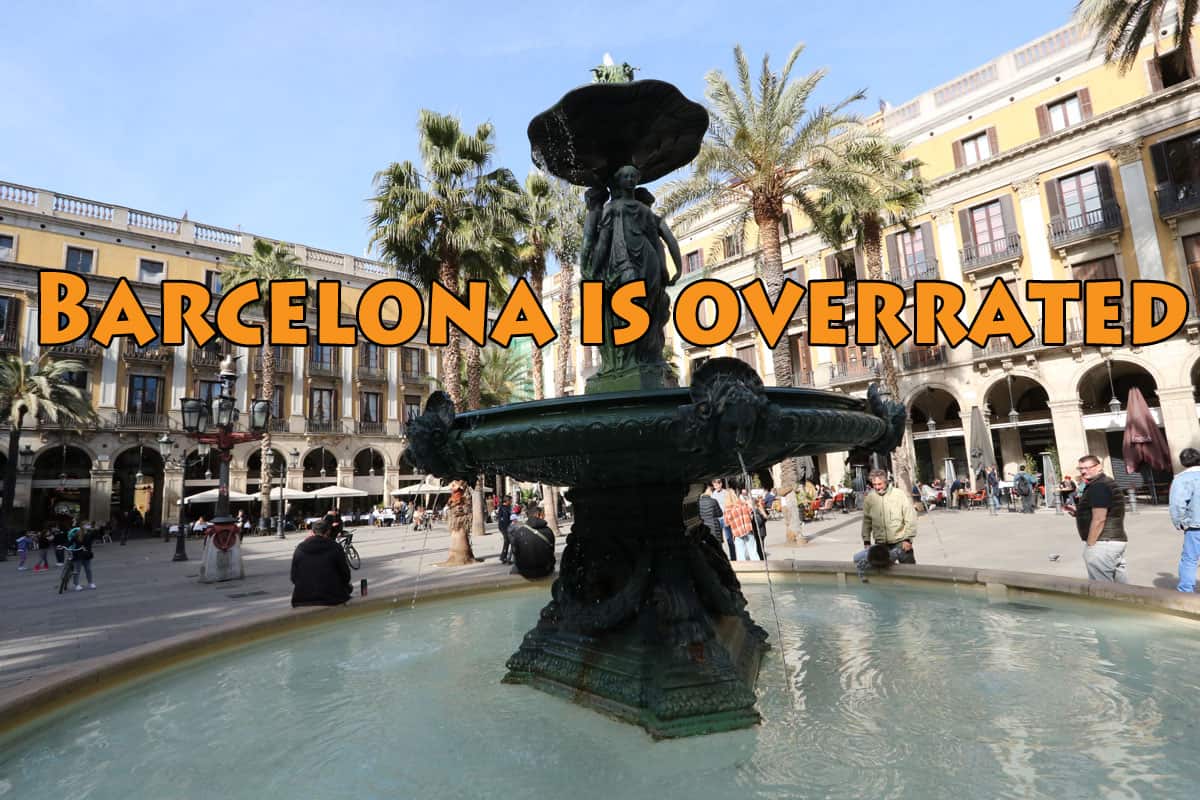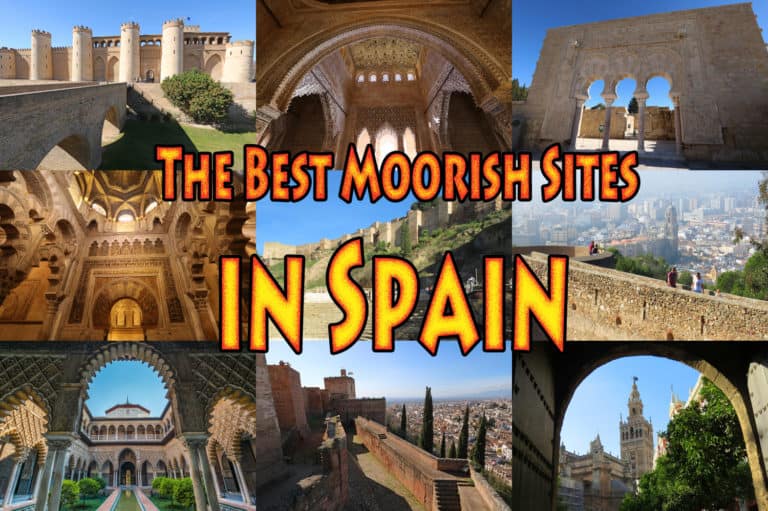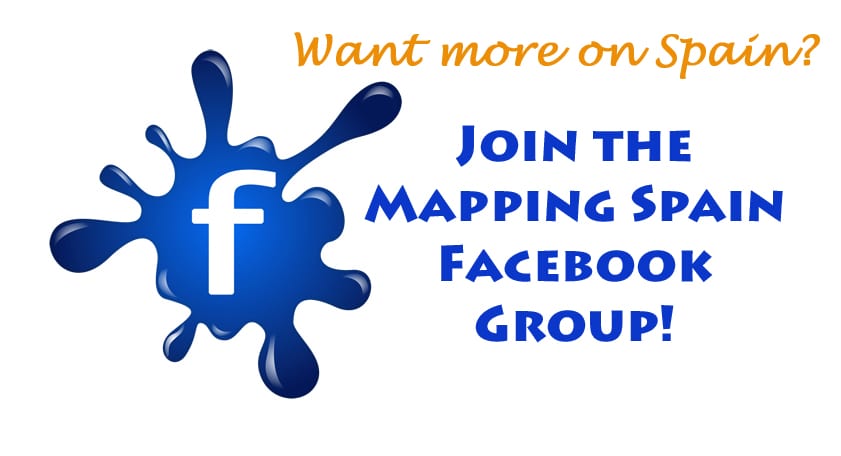 More on Gaudi and the Sagrada Familia in this BBC article
---
---