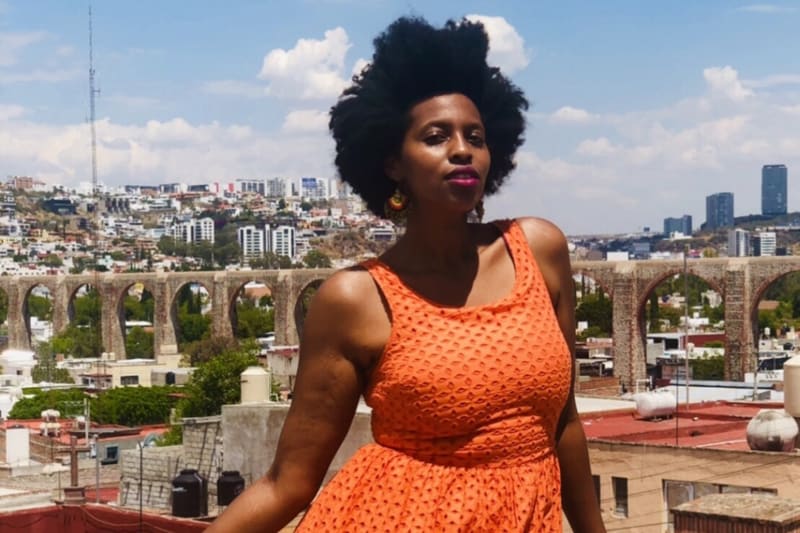 The Expat helping foreigners relocate to Mexico
Asha left the rat race of the US for Mexico. Like many, she found the logistics of relocation challenging – so much so that she started a new business helping other foreigners get their feet on the ground in Mexico.
In this interview she tells us about the biggest dilemma faced by most would-be expats and covers some of the logistical issues she herself had to overcome. She also tells us (among other things) about her personal experience being a Black person in Mexico.
An interesting interview that I hope people find helpful.
Hi Asha! Can you please tell us about yourself? How did you end up deciding that you wanted to leave the US and live in Mexico?
Hola! My name is Asha Farrah and I'm originally from Harlem, NY. I've been an expat and resident of Santiago de Querétaro since 2021. I'm also the founder of my company Mexpat Dreamers.
I decided I wanted to leave the U.S. because living in the nation's capital of Washington D.C. grew tiring. Being a part of the rat race was exhausting. I was on the typical corporate America trajectory climbing the ranks surely but slowly. I realized that wasn't enough for me.
My first visit to Mexico was in 2008. Like many people, I stayed in a typical beach town (Cancun). But even on that first visit, I observed the "Wow Factor" that makes Mexico special. I vowed to continue to come back to explore.
I've since traveled to 10 states in Mexico visiting Oaxaca, Baja California Sur, Mexico City, Queretaro, Yucatan, Jalisco, Guanajuato, Quintana Roo, San Luis Potosi, and Hidalgo.
I knew Mexico would be the first country I would expatriate to. I love the rich culture and history which permeates through the food, the spirit of the people, and the landscapes. I was hooked.
In 2021, I took the leap by moving to Santiago de Queretaro.
---
---
What made you decide that the city of Queretaro was THE place for you?
When I moved to México, I knew I wanted to live in a mid-sized city with great architectural style. I wanted to soak in all the benefits of city living. That's why I chose Santiago de Querétaro. It's among the most beautiful places to live in México with a unique charm. It has a walkable centro area, great museums, good hospitals, a variety of cuisine, spring like temperatures, tons of sunshine, an international airport and it's close to wineries.
Being intentional about what I wanted for my new location helped me place importance on the things that mattered most. 'Intentionality' meant being specific about my needs and making decisions that would best serve me in my new country. I began to place importance on things like green spaces, pursuing my hobbies and surrounding myself with a like-minded expat community. I challenged myself to be deliberate about every detail of my life that I envisioned: from my desired landscape, weather preferences, culture, and more. Santiago de Querétaro met the 'must-haves' on my checklist.
Living in Queretaro for 2 years has allowed me to build a routine that provides comfort. I have my favorite restaurants, grocery stores, fruterias, and agua fresca shops. Also, I've been able to build community with other expats in this area. I've used facebook expat groups to connect with expats to hang out with. For fun in Queretaro, I like to check out live music shows, art exhibits, cultural festivals, local wineries, and nearby hot springs.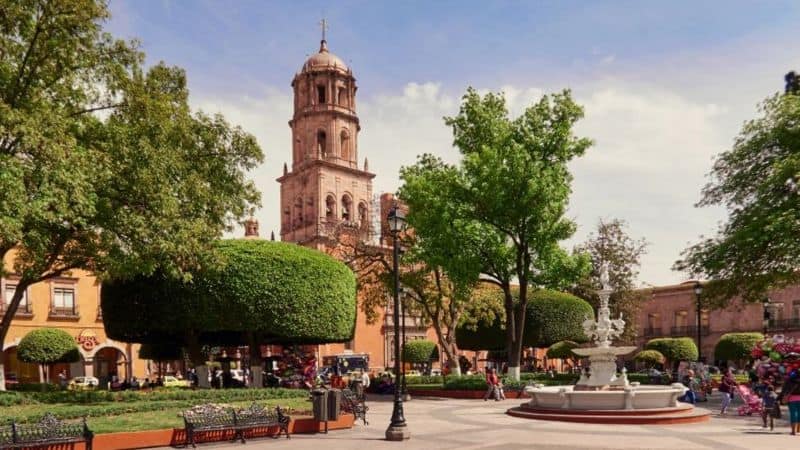 ---
---
How was the adaptation to Mexico? Did you already speak Spanish? What were your biggest challenges?
The adaptation process was challenging initially because a lot of the logistics require proper planning in advance. Initially securing a visa appointment at my local consulate in the States to start the residency process was the first hurdle. Due to COVID, office hours had been cut severely so appointment availability was severely limited. It took over two months to get an appointment which was frustrating.
Obtaining private healthcare was a priority. I worked with a health insurance agent to obtain my private health insurance. Before I received my residency card, I used travel health insurance. But I didn't realize that the travel health insurance option I had chosen gave me limited access to private hospitals in the Queretaro area. That became an issue when I first arrived and suffered from altitude sickness – I tried to get a doctor's appointment with my insurance but the nearest doctor who could see me was in a town over 45 minutes away. It was a learning experience.
Another challenge I faced was sticking to my budget but not compromising on my ideal location. I noticed that the cost of living in Mexico increased during COVID, particularly rental prices. Initially, I thought I wanted to live by the beach. When you are relocating to a beach area, you want to be strategic in the time of year you move. During the high season (November – March) rental prices explode three times the price of the low season because of the influx of seasonal travelers. But after thinking about what I really desired out of my location, I decided a mid-sized city like Queretaro was a better fit.
Once I arrived in Queretaro, it was an adjustment to adapt to the cash culture of Mexico. People use cash more frequently than I was used to. Coming from the United States, I was used to using my debit card at every turn for purchases. In Queretaro, I frequently use cash to pay for things like groceries at the local tiendas, fruterias, and I even pay my rent in cash to my landlord. Because of currency fluctuations, It's not as simple as pulling out cash from the ATM. I've learned to be strategic when I withdraw.
Of course, the biggest challenge I faced was language integration. Learning Spanish is essential to being able to integrate as a foreigner in Mexico. Prior to moving, I took an introductory Spanish class for three semesters at a local university. Although the classes helped, they only scratched the surface of what I needed for everyday life. I've continued taking classes here in Mexico, combining that with conversational Spanish with locals. My language skills have improved a lot since arriving.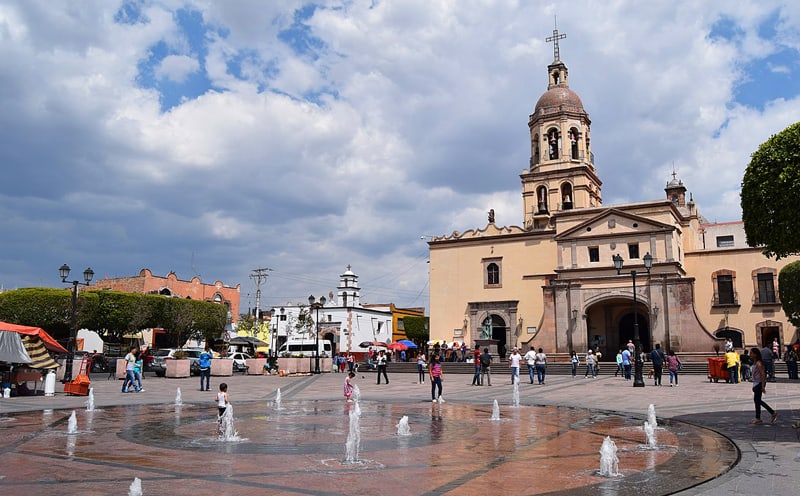 ---
---
Please tell me WHY you love Mexico.
I love Mexico because it really offers everything you could ever want. Many people don't realize that Mexico has 31 states and 1 federal district full of beaches, mountains, colonial cities, lakes, and jungles. I have never seen so many picturesque landscapes.
Mexico is special because it has some of the most beautiful beaches in the world. Beaches in Mexico span the Caribbean coast, Pacific coast, and the Baja California peninsula. The beaches in Mexico have something for everyone from surfing, sailing, diving, snorkeling, swimming, and relaxing. I am fortunate to have visited beaches on all the coasts (my favorite beach destination is Huatulco).
When most people think of Mexico, they think of the food. It's one of the most alluring things about the country. Tacos only scratch the surface of the gastronomic scene in Mexico. There is so much variety: mole, tamales, tortas, sopes, enchiladas, tlayudas, and more. Even as a plant-based eater or vegetarian, you have tons of food options in Mexico.
But the biggest thing that made me fall in love with Mexico are the people. I am fortunate to have traveled through a third of Mexico and the things that remain the same throughout the country is the friendliness, warmth, and kindness of the people. Natives go out of their way to help you and include you in everyday life. With everything going on in the world right now, those feelings of kindness and inclusion in Mexico go a long way.
---
---
You started a new business helping foreigners relocate in Mexico. Please tell us about that.
I started my company Mexpat Dreamers in 2021 to empower aspiring expats to build an intentional life abroad in México by focusing on the logistical considerations necessary to thrive. By challenging my clients to be deliberate about every element of their new life they envision -from their desired location, weather preferences, culture and more, my clients can feel prepared to thrive when they arrive.
I created Mexpat Dreamers because I wanted to be the guide that I wish I had when I started the expat journey. I know the importance of logistical planning for relocation and how key it is for a successful relocation. Tackling healthcare, international banking, planning for the visa process, and understanding the apartment rental process are the building blocks for a great move to Mexico. Being able to utilize my experience of traveling to Mexico since 2008 provides a great roadmap for my clients.
Mexpat Dreamers focuses on building the right relocation plan for clients by prioritizing their lifestyle desires and we compliment them with the right logistical strategy necessary to achieve their dream. In the last 2 years, I've helped nearly 60 people relocate to Mexico.
Through 1:1 consultations, I offer my clients the logistical strategy to choose the right location by offering the pros and cons of each location, a breakdown of how to obtain temporary or permanent residency, an explanation of the healthcare process in Mexico, the apartment rental process, and a cost of living analysis. This equips my clients to be fully prepared and confident for their upcoming relocation.
For those looking to move to Santiago de Queretaro or San Miguel de Allende, I offer relocation tours. The tours provide boots-on-the-ground experience and a realistic insight into day-to-day living. The relocation tours offer clients the experience of living like a local, exploring the centro historico, apartmental rental viewings, neighborhood tours, grocery store viewings and more.
Many of my clients who have participated in the relocation tour have said that the tour was well guided and thorough, alleviating the vast majority of stress and confusion that typically comes with exploring a new city.
Another element of Mexpat Dreamers is the availability of expat classes I offer for clients. The most popular expat class amongst my clients is the "From Scratch to Relocation" course. This is an in-depth 6 week private class that explores the significant logistical steps for a successful relocation journey in Mexico. The classes last an hour and are held virtually on Zoom. Each week we cover a different logistical topic ranging from location selection, pros and cons of each location, visa residency, healthcare, how to live affordably, and the apartment rental process.
Lastly, I offer group classes on Zoom through my Move to Mexico Discussion Series. Every other month, I discuss a new logistical topic where I provide insight into relocation in Mexico.
---
---
Related to the above: what are the major obstacles faced by foreigners looking to move and possibly invest in Mexico? Is it just not knowing how things work, is it bureaucracy, or is it mainly language issues? What do most foreigners come to you asking about?
The biggest hurdle for foreigners looking to move to Mexico is choosing the right location fit. That can make or break your experience. If you choose a location that doesn't compliment your lifestyle, you will be miserable. So challenge yourself to think about the things that will make you thrive. Things like your optimal weather, favorite cuisines, wifi, hobbies, and the necessity of an expat community. Build that into your list of 'must haves'.
I think the language issues can be overcome, especially if you prioritize living like a resident over a tourist. In many cities in Mexico, there are language immersion schools that can help you acclimate. I always encourage my clients to learn Spanish, over time it's the most important 'in' to the culture. Note: in the popular expat communities getting by in English is easy. The downside is that they provide less of a cultural experience.
Thirdly, foreigners are immediately focused on obtaining their residency. Being a legal resident when living in Mexico is of the utmost importance. Tourist visas no longer allow an unlimited 180 days for foreigners to stay as they did in the past.
The last obstacle I've noticed is the increase in cost of living. The last few years has seen a substantial increase in the cost of living in Mexico. According to the National Statistics Institute , Mexico ended 2022 with a 7.82% annual inflation, the highest rate in more than two decades. Between the pandemic and inflation, Mexico is not an extremely cheap place to live anymore. There are pockets outside major cities that are still affordable but major cities have seen an increase in rental prices, food, and transportation. Some pockets that are still affordable to live are Tequisqiapan, Puebla, and Guanajuato City.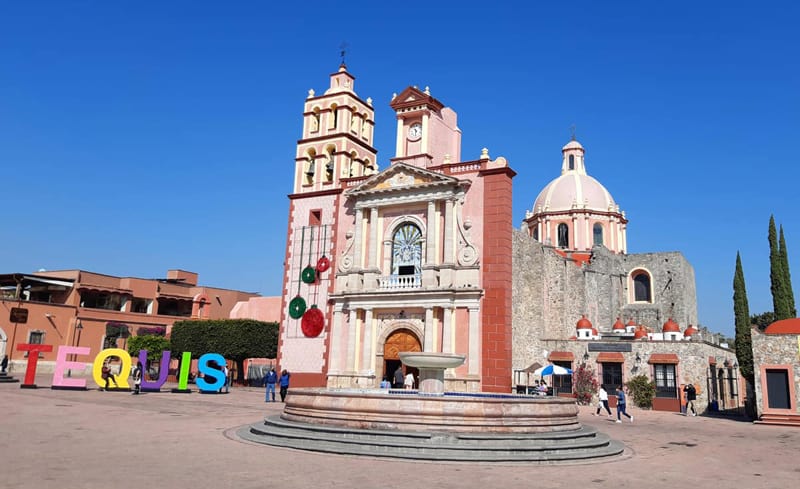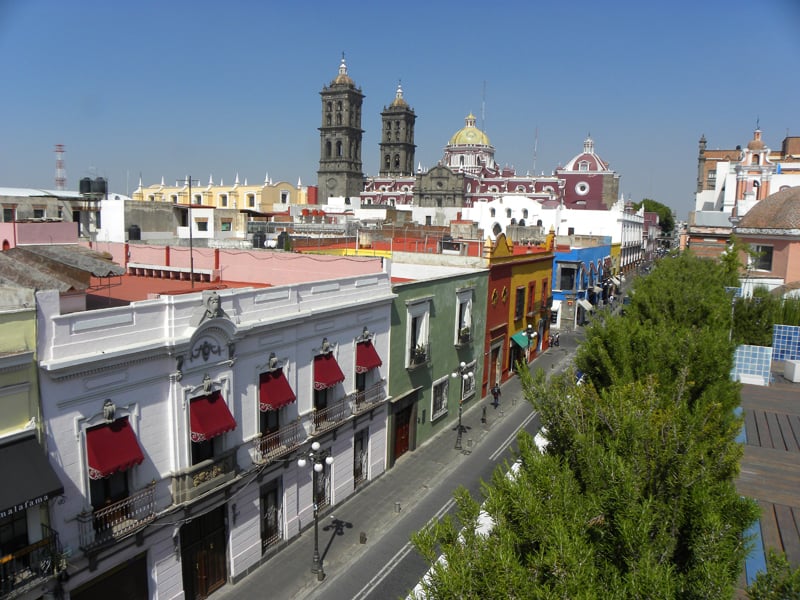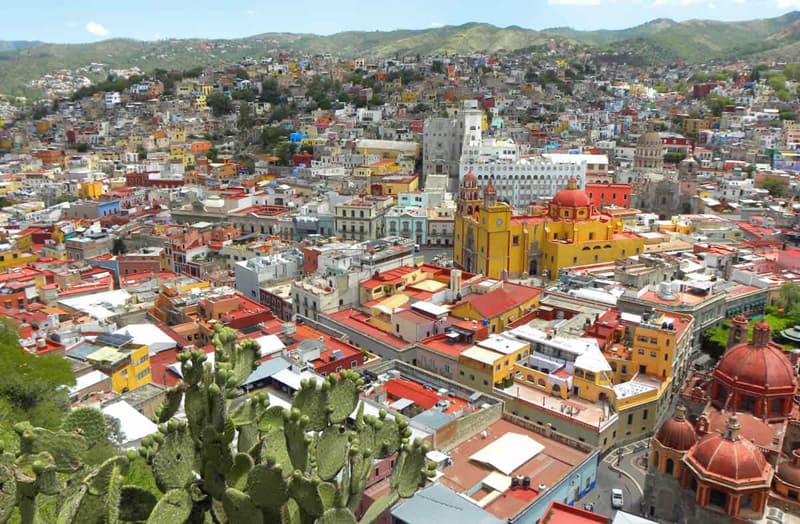 ---
---
I know one of the biggest dilemmas most people have is "where should I live in Mexico?". How do you handle that? What criteria do you look at? And what are some of the more popular spots that your clients end up choosing as places to live?
Yes, the biggest dilemma is where one should live when considering relocating to Mexico. That is one of the first considerations I walk through with my clients. The criteria I start with are my clients lifestyle preferences. I have a list of lifestyle preferences I walk through like budget, wifi needs, safety desires, weather preferences, transportation needs, healthcare options and more. Once we've broken those preferences down, I make recommendations of locations that fit those needs.
Many clients choose popular locations like Puerto Vallarta, San Miguel de Allende, Playa del Carmen, Lake Chapala or Merida. But I have noticed clients locations have recently been changing to more under-the-radar places particularly because of the way inflation has increased the cost of living in more popular cities. Foreigners are looking at places like Guanajuato city, Puebla, Tequisqiapan, and Huatulco for a better cost of living without compromising on the high quality of life.
---
---
As a woman of color, I was curious how you are perceived or received in Mexico. Have people been welcoming? Have there been challenges? What do you tell clients who are also of color?
Living as a Black expat in México, I have not faced any racism. Natives frequently make me feel a part of the culture in Santiago de Querétaro. Frequently, I may be stopped on the street and Mexicans want to know where I'm from and more about my background. It allows for a great dialogue which usually concludes with "Welcome to Queretaro. We are happy you are here." I have immense gratitude for my acceptance as a resident in this country and the way I'm treated with respect.
You probably get sick of the question but I'm going to ask it. What do you tell people when they say "Well, isn't Mexico a dangerous place to live?" What's your personal experience with safety/security in Mexico?
I personally have traveled through a third of Mexico and have never had any security issues. As I mentioned earlier in the interview, Mexico is a country made up of 31 states and 1 federal district. Just like any country with that many states, there will be crime. In this case, there are certain states where there are regional issues that perpetuate crime. Additionally, none of the states that deal with those issues would be a state any aspiring expat would choose to relocate to.
I think it's important to have perspective when evaluating the issue of safety in this country. Prior to moving to Mexico, I lived in Washington, D.C. for 18 years. While living there, there were many times I felt unsafe. Additionally as a Black person, there is an extreme fear in the United States regarding safety that I don't feel here.
In the United States, there are frequent shootings at the grocery store, church, movie theaters, schools, concerts, and clubs. That is not a fear I have living in Mexico as guns are illegal here. Santiago de Queretaro is a safe city and I don't feel uncomfortable being out here or fear for my life.
---
---
Do you ever miss any aspect of living in the US Asha? Do you think Mexico is your 'forever' home?
Luckily for me, Mexico fills up my cup. Life for me feels more intentional here so I don't miss any aspect of life in the U.S.
I consider myself to be a global citizen as I crave exploring the world. Experiencing different cultures embody the makeup of kind, intelligent, tolerant, and well-rounded people. With that being said, I love living in Mexico. I plan to be here for many years soaking up all the beauty and culture that Mexico has to offer. I truly feel lucky to experience all Mexico has to offer.
Many thanks to Asha for this interview!
Want to reach out to Asha? Check out her website Mexpatdreamers. She's also on Instagram and on Facebook.