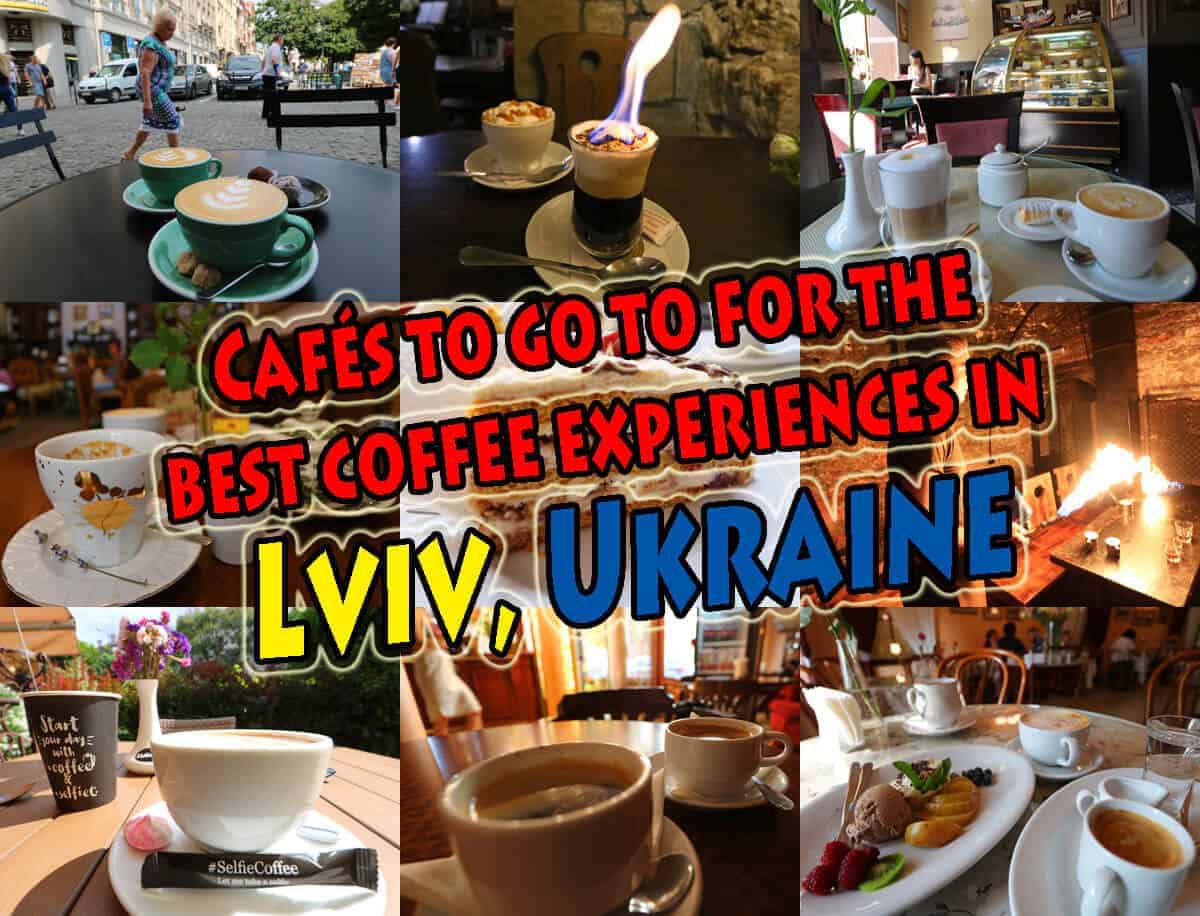 The best Cafés in Lviv
Good (and cheap) coffee is not an issue in Lviv. It's everywhere. I laugh when I hear that Vienna is the coffee capital of the world. Sure, Vienna has good coffee and beautiful coffee houses. But you'll pay about 4 Euros (about $5.80 Canadian or $4.30 US) for a cappuccino in Vienna. It's hard to enjoy a coffee when you're paying that much. In Lviv the average cost is about 40 Hryvnia for the same coffee (that's $2 Canadian or about $1.60 US).
Coffee came to this city in the time of the Austro-Hungarian empire (so there's a Vienna connection…) and flourished. During Soviet times, Lviv was a center of coffee production. Even today the city produces 90% of the coffee production of Ukraine.
You can find a coffee shop on every block. It's very rare to have a bad coffee in Lviv. But if you're looking for the best coffee experiences in Lviv, I've got a few suggestions.
Lviv Coffee Manufacture (on the Rynok)
It's the most popular coffee shop and the most original experience. Right on the main square (the Rynok), you'll see their shop and production facilities as you walk in. On weekends you'll see tourists lined up outside to buy their ground coffee. On the main floor is a large, historic coffee shop. BUT the main attraction is down the stairs in the cellar. Go down. You'll be given mining helmets. Walk the tunnels, which look like mining tunnels, and watch your head. There are different rooms down here where you can sit down and order coffee. The most interesting of these is the "sealed coffee" which is cooked in front of your using a blowtorch. It's one of the most original coffee experiences you'll have anywhere.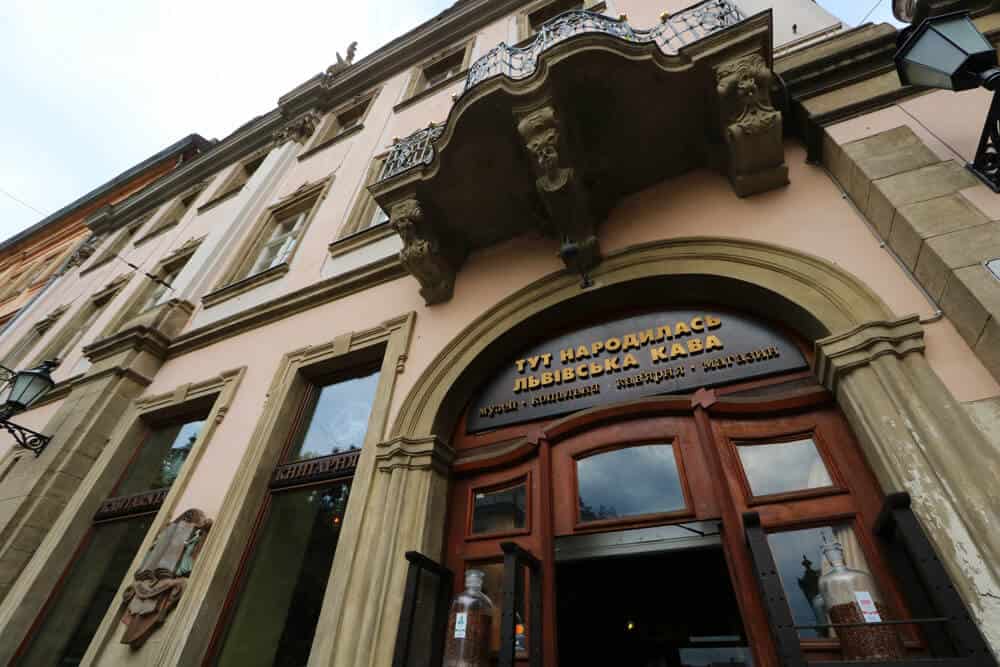 ---
---
Lviv Handmade Chocolates
Very popular for the great chocolate that they make. It really is fantastic and you can go to the store on the 2nd floor and pick out what you want. But Lviv Handmade Chocolates also makes what I think is one of the best (and biggest) cappuccinos in the city. And you'll get a piece of chocolate with it. One of our favorite places.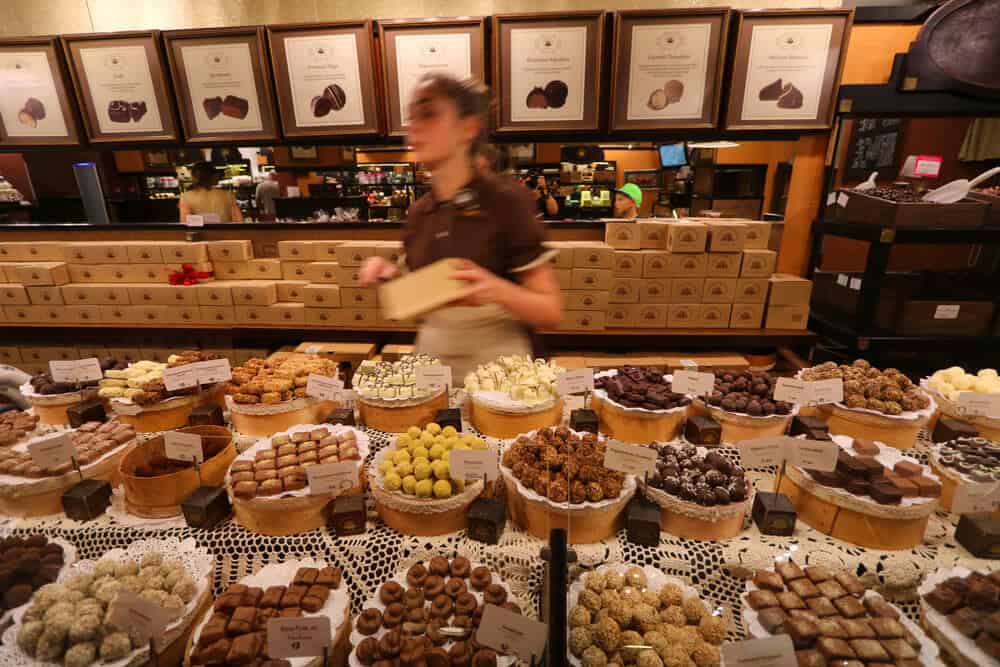 A couple of Tips: 1) the coffee seems better when you get it on the little terrace out front (instead of upstairs. Just our experience). 2) Go to the rooftop for pretty good views of the city.
Cukiernia
Great cakes. Maybe the best in the city? Some people may not agree with me…but I would at least say that it is the best in the city center.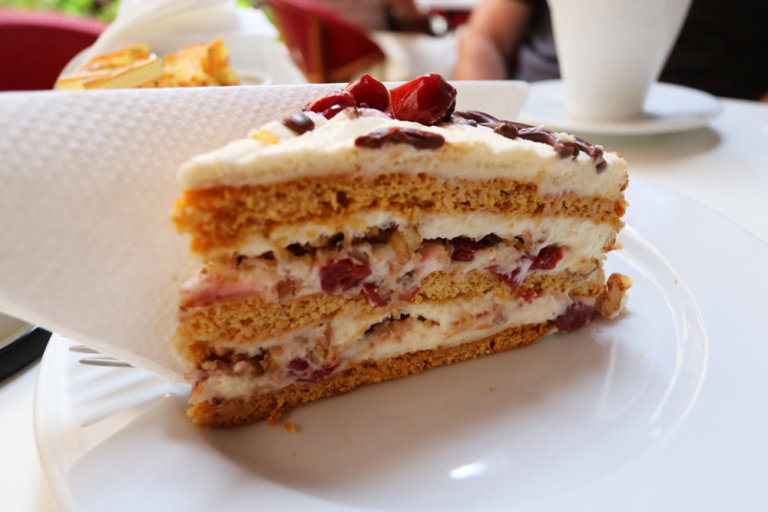 ---
---

Vienna Coffee House
One of Lviv's oldest cafés, an institution in the center of the city. Romantic, beautiful building and if you sit inside you can look right out at the Taras Shevchenko Monument. Imagine the price you'd pay to have cake and coffee in Vienna? This place doesn't cost any more than most of the cafés in the city.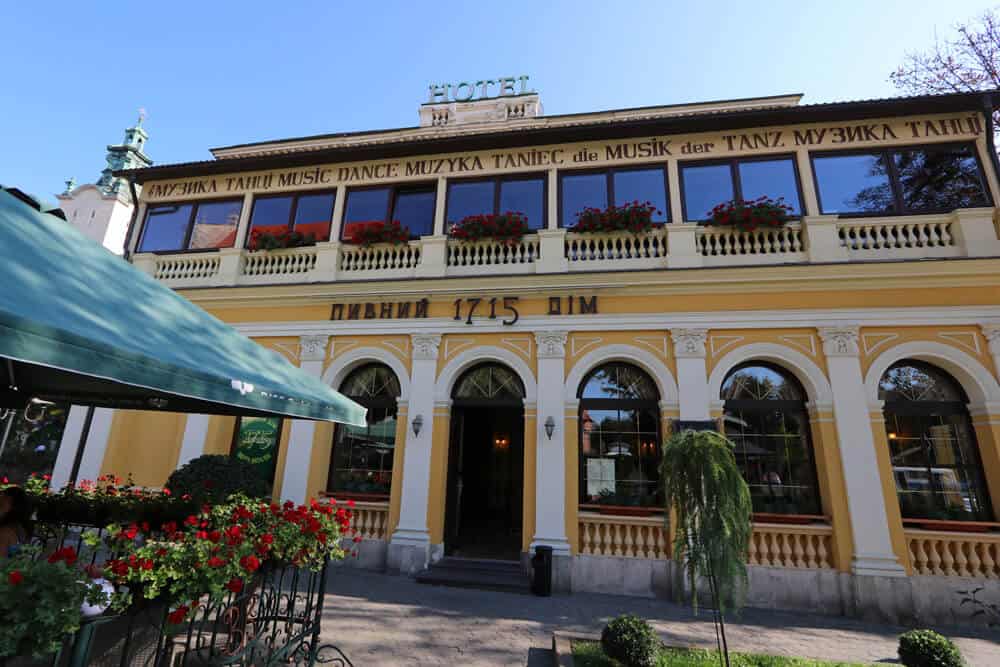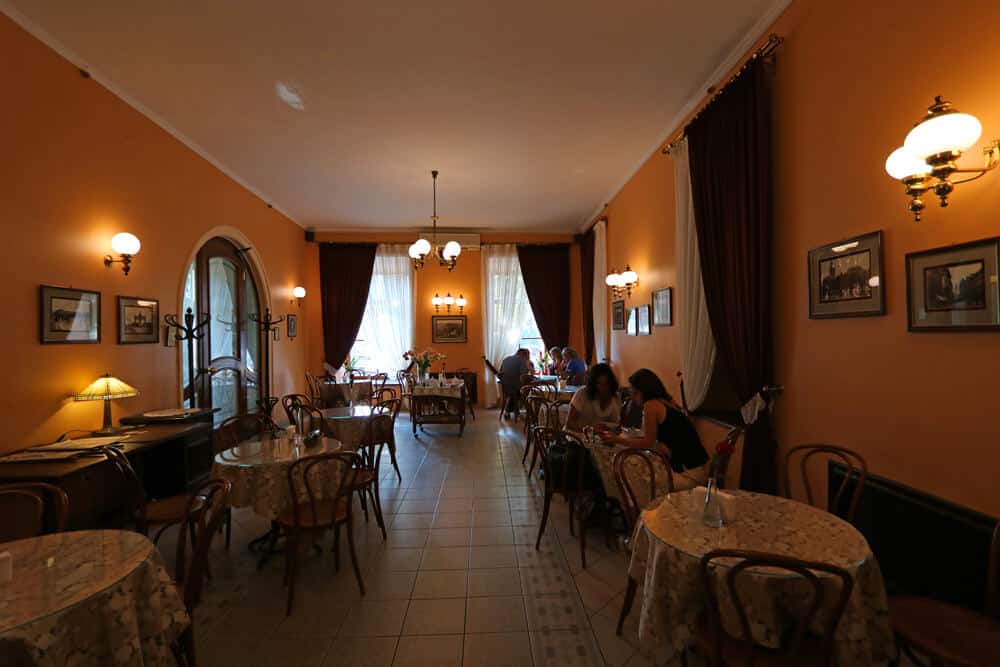 Fixage
This is a café/camera museum with a lot of atmosphere. Come here if you are a fan of old camera equipment, it's very interesting. A great selection of cakes and good coffee.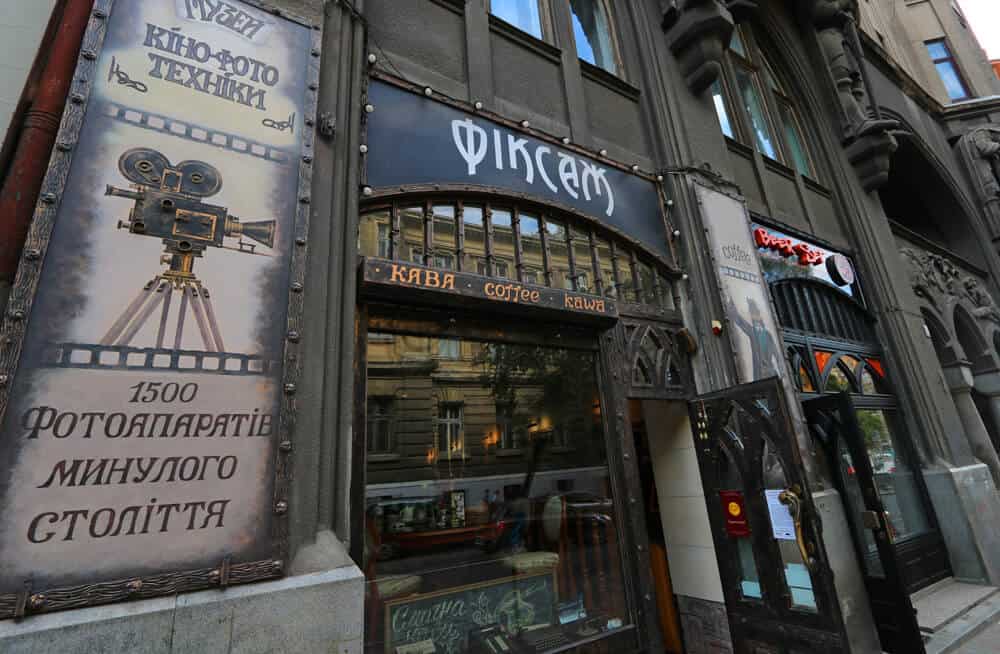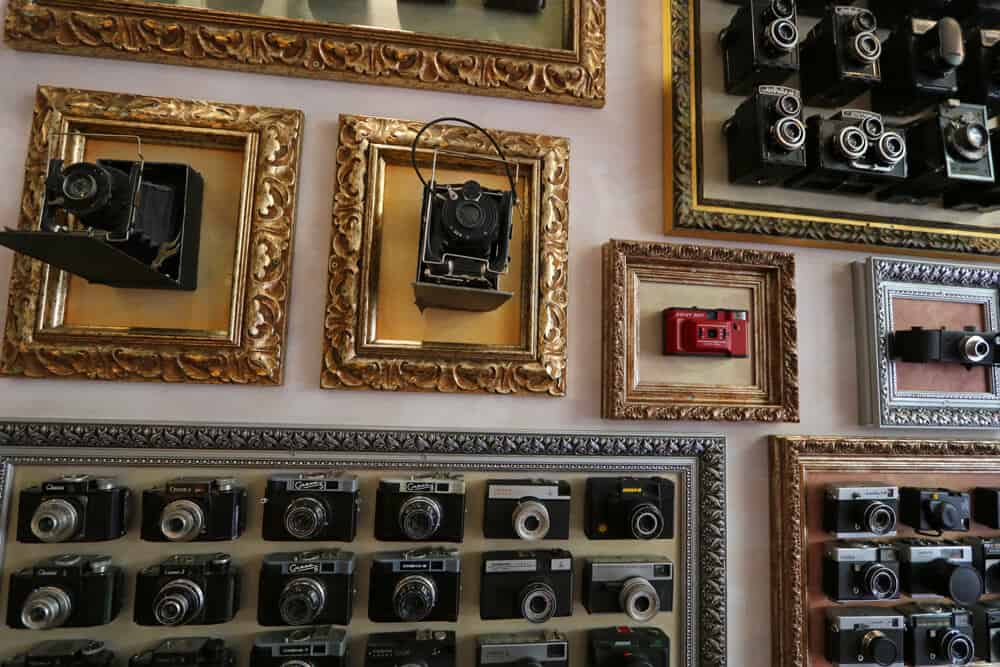 Kawiarnia Mikolasha
I think this might be the most beautiful café in Lviv. If you like old-style cafés you have to come here. They have all kinds of cakes, macaroons and they also serve sandwiches, salads etc. Everything is excellent.
---
---
Black Honey
This small and modern café became one of our regular spots. Firstly, I think they may have (along with Lviv Handmade Chocolates) the best Cappuccino in the city. Very good. Secondly, the location on the corner of Halytska is the best spot for people watching – get yourself an outside table and watch the action.
Halka
The Halka Coffee Factory was the first coffee manufacturing plant in the city. During Soviet times it produced instant coffee for the country, later it started producing whole-bean and ground coffee. Visitors to Lviv would come here from all over to buy their freshly ground coffee.
Just a few steps from the center of town, Halka is still the best (and most affordable) place to buy your ground coffee. We love coffee and during our first stay in Lviv (for a month last year) our Airbnb told us to come here to get our coffee. Right next to the retail outlet they have a café where you can enjoy all kinds of coffee including exotic coffees with liquors.
Svit Kavy
Svit Kavy regularly makes it on Lviv's "best cafés" lists. Go to the original café next to the Latin Cathedral which is a historic, beautiful café situated on one of Lviv's prettiest squares. They have a lot of different coffees, cakes and light meals. Go to the counter to place your order.
---
---
Coffee Manufacture (on Halytska)
There are different branches of Coffee Manufacture all over the center. This one, on Halytska, is a great spot for people watching. We always enjoy sitting on the outdoor terrace. Good coffees and cakes (like every other place on this list).
Golden Ducat
"Original" is the way I would describe Golden Ducat. A block up from the Rynok, you go into a cellar (nice on a hot day). They have some pretty crazy varieties of coffee, all of which we enjoyed.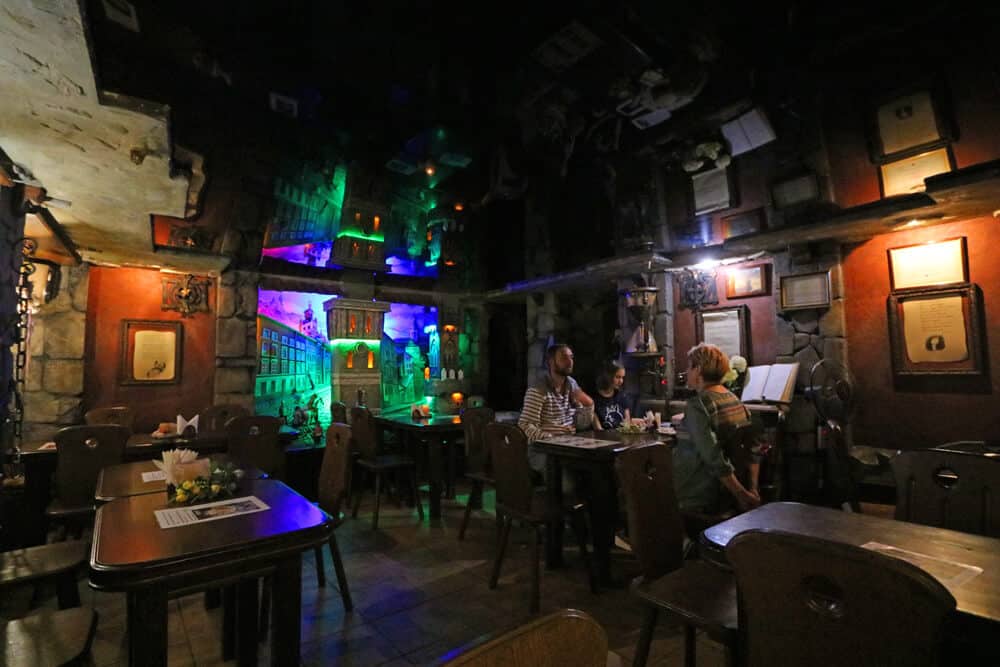 Glory
I don't know if Glory Café should be on this list. Their coffee is nothing special, their cakes pretty lousy, it's overall a bit more expensive than anywhere else. BUT…Glory is the place to see and be seen. It's quite happening. But chances are you'd rather drink beer or wine here (and smoke hookah. This place is Turkish-owned).
Liguminka
Quite outside the center but a beautiful, historic café with great coffee and cakes at slightly cheaper prices. Very nice décor and friendly service. It's mostly locals here.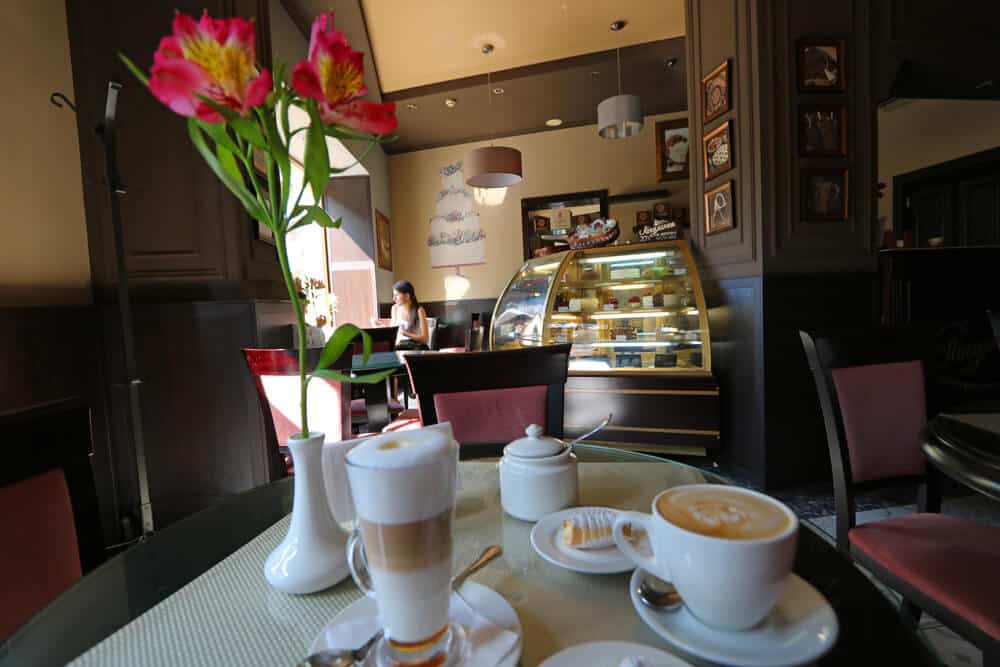 Selfie Coffee
It's pretty kitschy but we had to try it. It's a small café near the Bernardine church with a nice little terrace out front. They take a photo of you and you'll have a "selfie" of yourself in the foam of your cappuccino. Pretty original idea.
Veronica
A historic cafe that brings an upscale clientele. Good coffee, cakes, croissants, meals…we find it on the pricey side. But it's very good and very popular.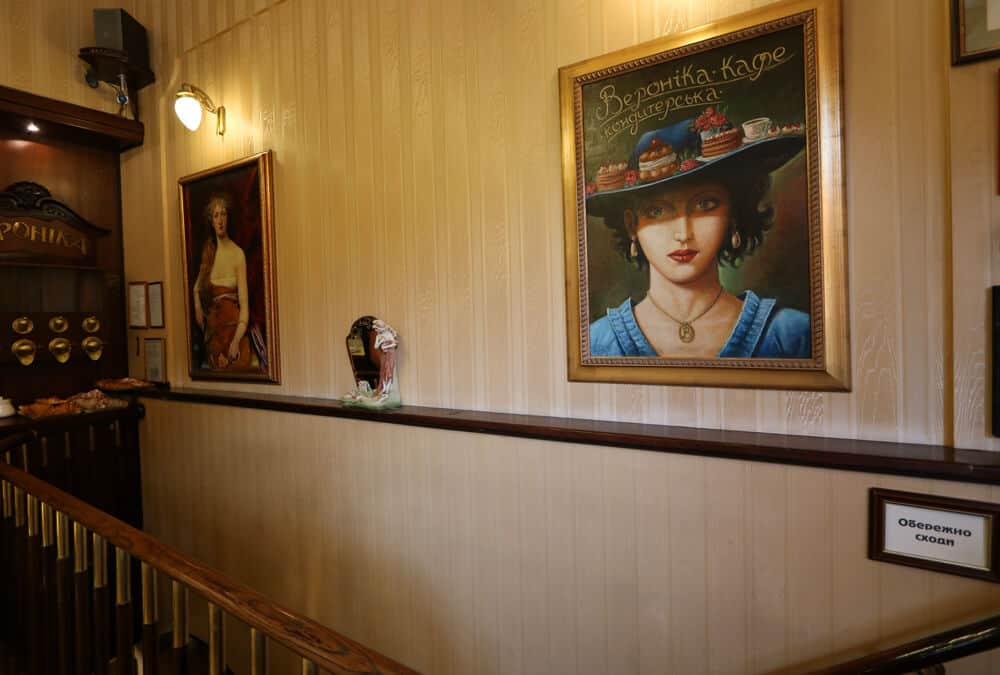 ---
---
Honorable mentions
Virmenka. Historic and very cosy café right in the center. Used to be know as a "liberal hangout" during Communist times and the KGB tried to shut it down. I would come here in the winter…it's that kind of place.
Alternative Coffee. When I asked our guy at Black Honey where the best coffee in Lviv is (apart from Black Honey of course) he mentioned that he likes Alternative Coffee which is close to the university. We didn't get a chance to try it out but will on our next visit to Lviv.
So, that's 17 different Coffee Experiences to try out when you come to Lviv. That's not even counting the multitude of Coffee "boxes" that you'll see walking down the street. Some of them serve coffee that is just as good as what you'll get in any café.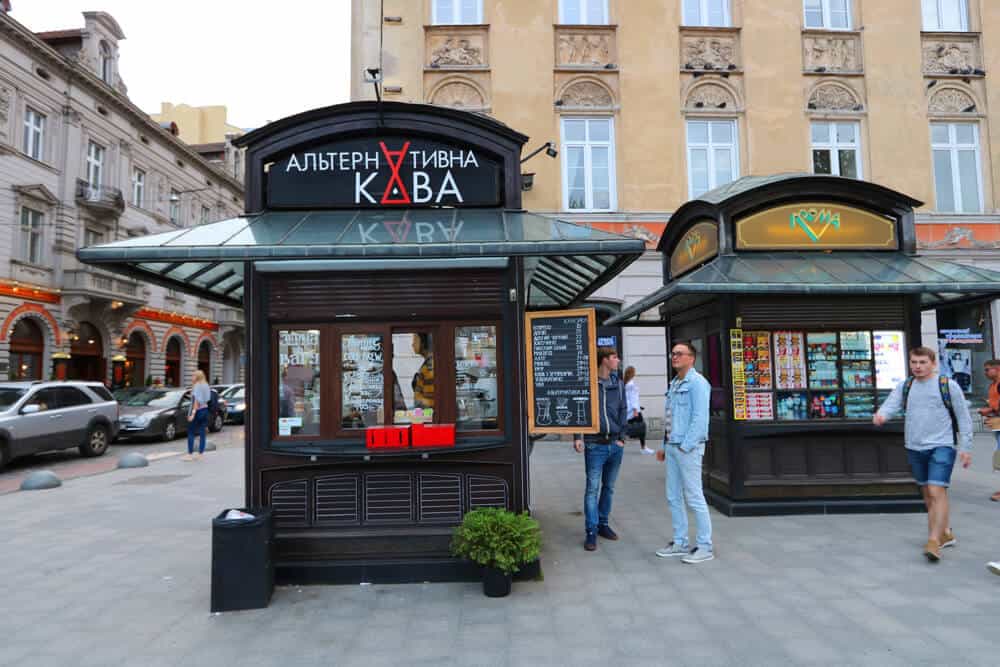 Have I missed a place? What's your favorite café in Lviv?
PS. Looking to book flights, hotels, tours, or rent a car? Have a look at our Travel Resources page.