Hiking Vidova Gora from Bol
About a year ago I researched and listed Croatia's 10 Best Hikes. Since then I've been working my way through that list. One of the hikes at the top of my list was Vidova Gora on the island of Brač. Why?
1. It is the highest peak in the Adriatic Islands
2. It offers the best views of Zlatni Rat beach – the most famous beach in Croatia.
3. Bol (the town where most people start this hike) is easily accessible from Split (just an hour away by catamaran).
We spent a weekend enjoying Bol (Bol should be on your list of places to visit in Croatia). On our 2nd day I left Lissette to explore the town and went off on my own to do this hike.
The average time one way is 2 hours. Most people count on about 5 hours to do this hike, including an hour up top to explore the peak.
The most obvious question when going for the hike is "where does the trail start?". Our Airbnb host indicated it on a map which I've replicated below (click on it to enlarge).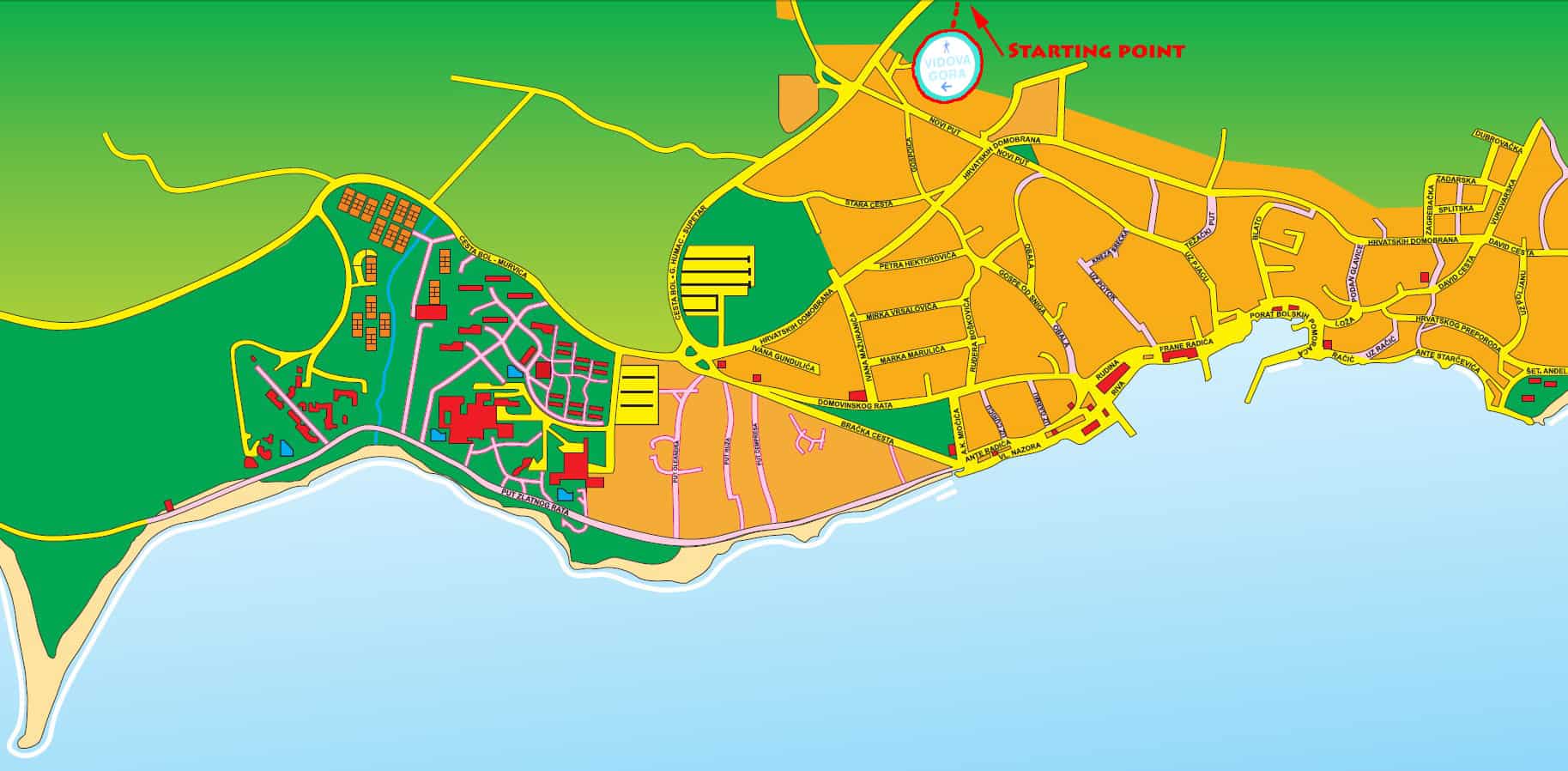 ---
---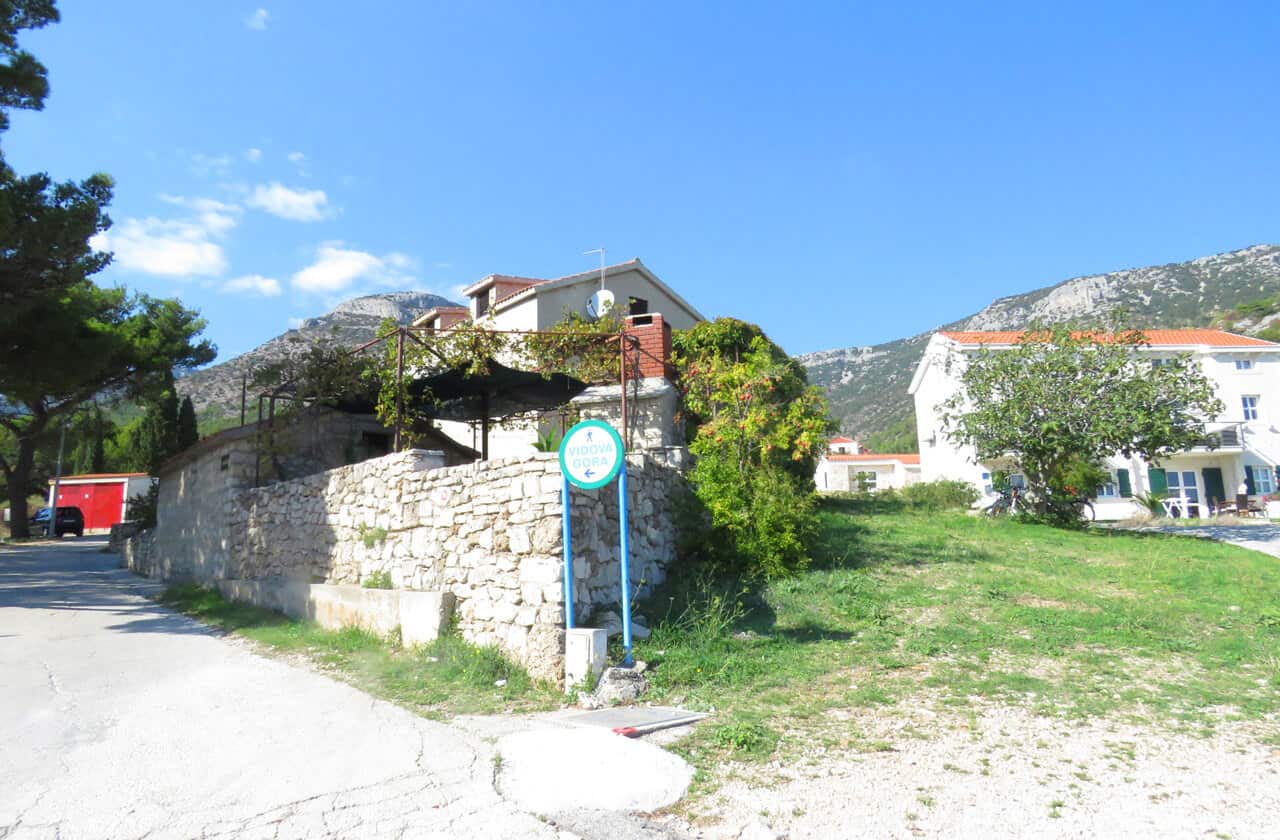 .
Once you've found that first sign (it took me 10 minutes to get to that point from Bol's pier) the rest is easy. It's just a matter of following the road which, once you pass a church and a quarry, turns into a pebbly path.
.
---
---
At a certain point, the terrain gets steeper and you have to go up a series of switchbacks. You then suddenly find yourself on a plateau with views like this (that's Zlatni Rat beach – not only scenic at but the nicest Croatian beach Lissette and I have been to).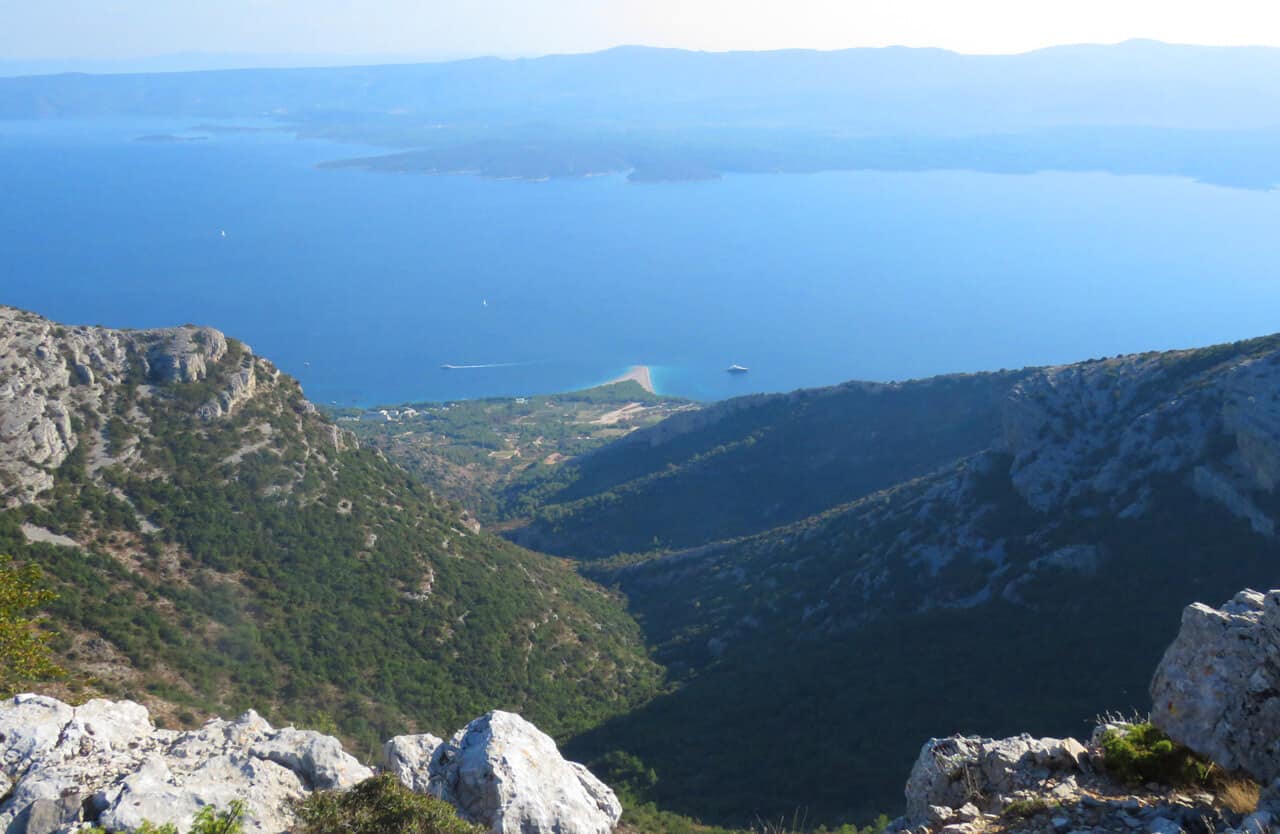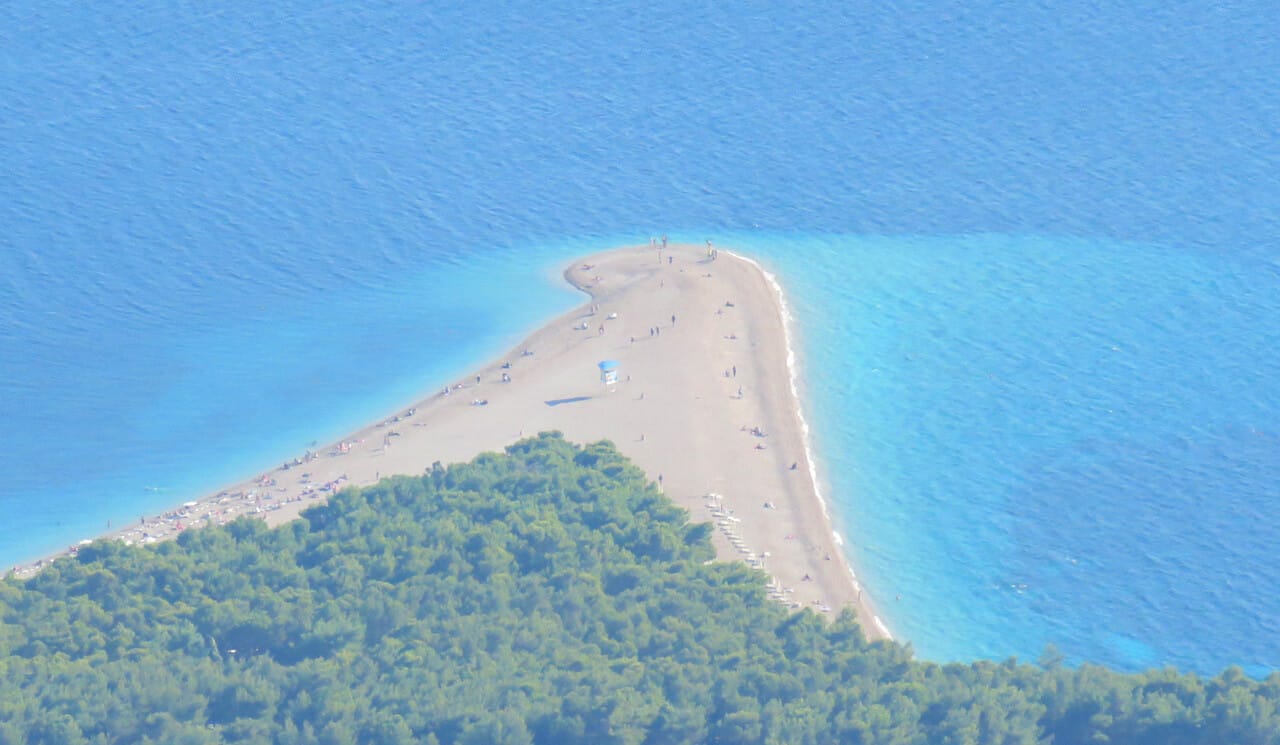 You'll have continue another 15 minutes along the top before actually arriving at the peak of Vidova Gora (just go towards the huge TV antenna that dominates the skyline). Then you'll enter this gate. You've arrived!
---
---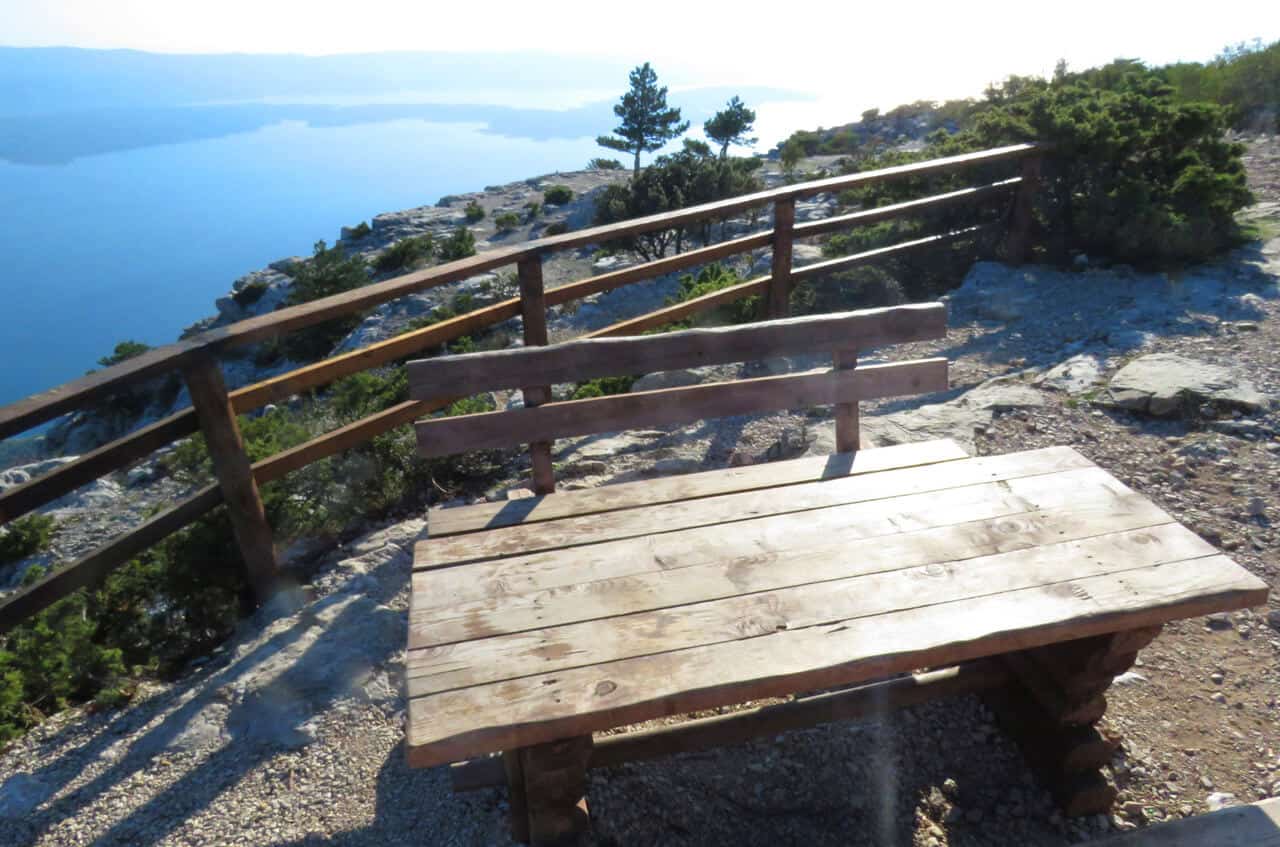 At the top you'll find a picnic table, a board telling you all about Brač, the mandatory cross (which every Croatian peak has), some kind of unkept stone building, and the huge TV antenna. But the highlight is wandering around and climbing rocks to see different vantage points of the scenery. The views are fantastic.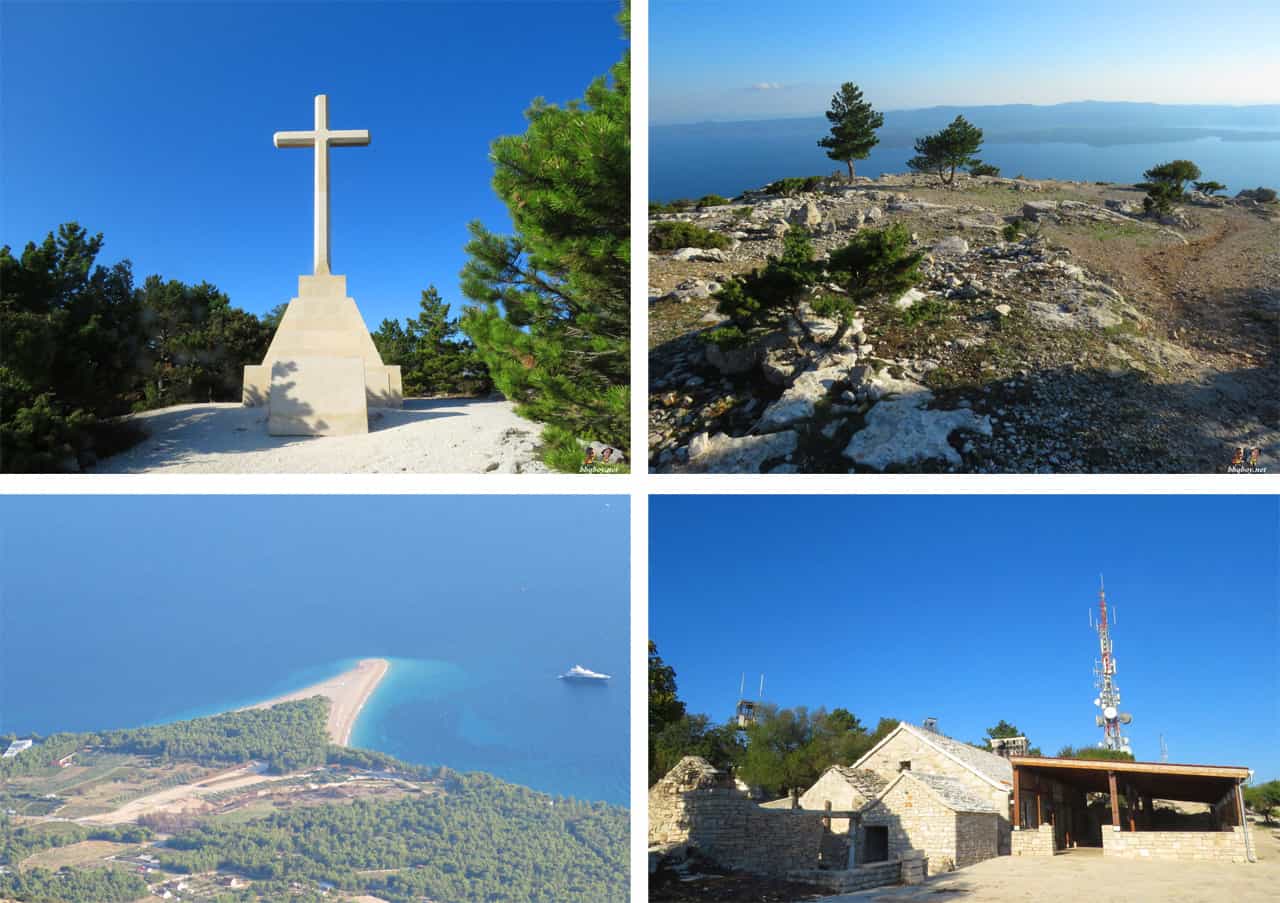 ---
---
I spent about an hour up top, taking photos and having a snack at the picnic table. Then I started back down, following the same path I had come up.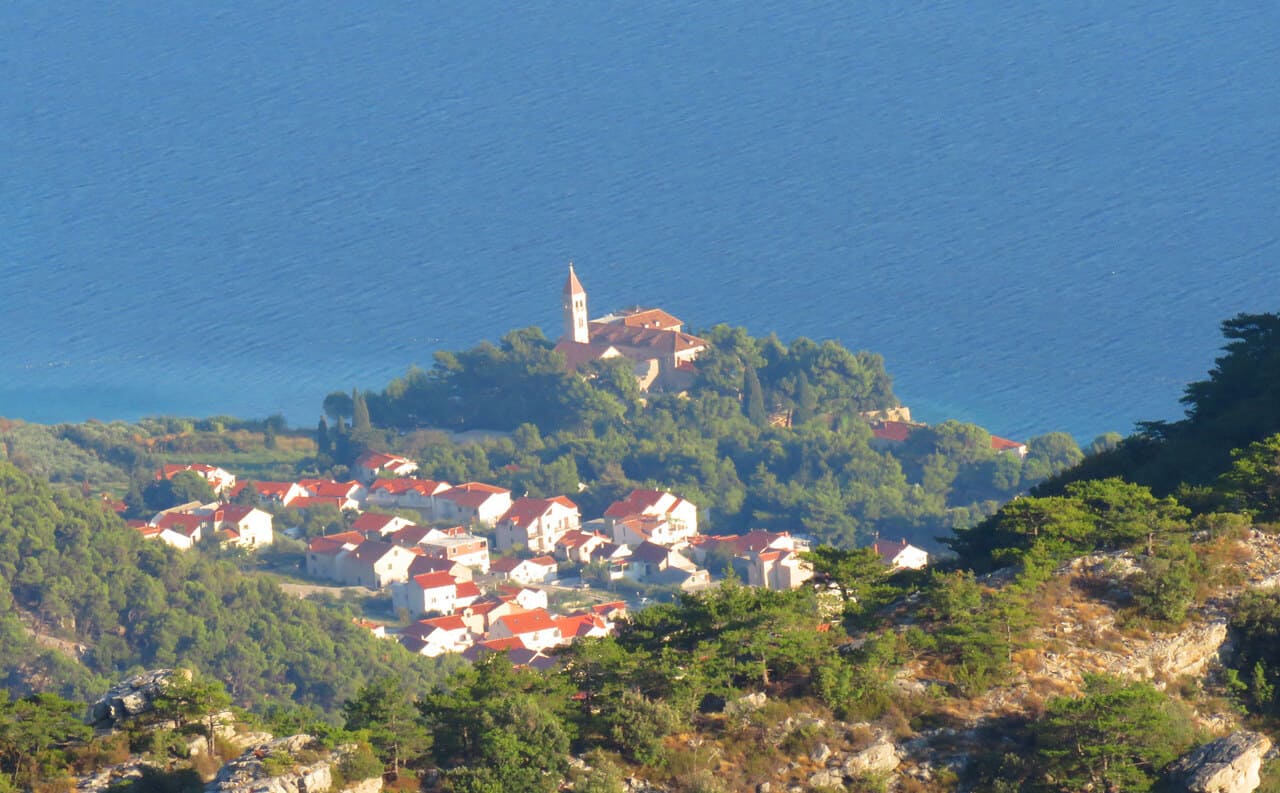 ---
---
Notes and Impressions on climbing Vidova Gora
– Technical difficulty: Easy (easy path, no climbing or scrambling)
– Physical difficulty: Intermediate (gets steep, requires decent fitness level)
– Distance: 11 km (7 miles) return.
– Height: 780 m – the highest peak in the Adriatic islands.
– Time required: about 2 hrs up, 2 hrs down plus whatever time you need up top (I was in good form on this day: it took me 1 hr 35 min to get up, 1 hr 10 min to get down).
– Impression: The hike up is not that exciting until you get to the top of the plateau. The last 15 minutes to the peak is full of great views. It's all worth it when you get to the peak – the views are fabulous in every direction and there are lots of rocks and ledges around the top that you can explore.
Some practical info
– We stayed at this Airbnb apartment which we found of great value ($40 CAD, that's $32 US per night. We went late September when rates are off-season). Use our Airbnb link to save $45 CAD (or $35 US) on your first Airbnb rental.
– Hotels. If we came back, we would stay at one of the hotels lining the promenade between town and Zlatni Rat beach. Read my post on Bol so that you know what I'm talking about. The promenade is beautiful and the beach is gorgeous. A few recommendations on that stretch:
1) Zlatni Rat Beach Hotel
2) Villa Zlatni Rat
3) Bluesun Hotel Elaphusa.
– Check the Jadrolinija website to schedule your trip to Bol. It takes an hour from Split on the catamaran.

Have you been up Vidova Gora? What did you think of it?
---
---

Ps. If you find our blog helpful, please consider using our links to book your flights, hotels, tours, and car rentals. Have a look at our Travel Resources page.