Visiting Korčula Town (a.k.a "Little Dubrovnik")
Korčula Town is nicknamed "Little Dubrovnik" – like nearby Dubrovnik it has fortress walls and towers lining the exterior of the town, with palaces, churches, and beautiful squares in the interior. With the backdrop of sea and mountains it is incredibly photogenic. We stayed there for a long weekend (3 night, 2 full days) but honestly you don't need more than a full day maximum to see Korčula town (I'll have more information at the bottom of this post). But even at that it's worth a visit for its history* and beauty.
* Korcula's history dates back to the Greeks, Romans and Venetians. Much of the architecture that still stands today was built between the 13th and 15 century by the Venetians in what was the golden period for Korcula.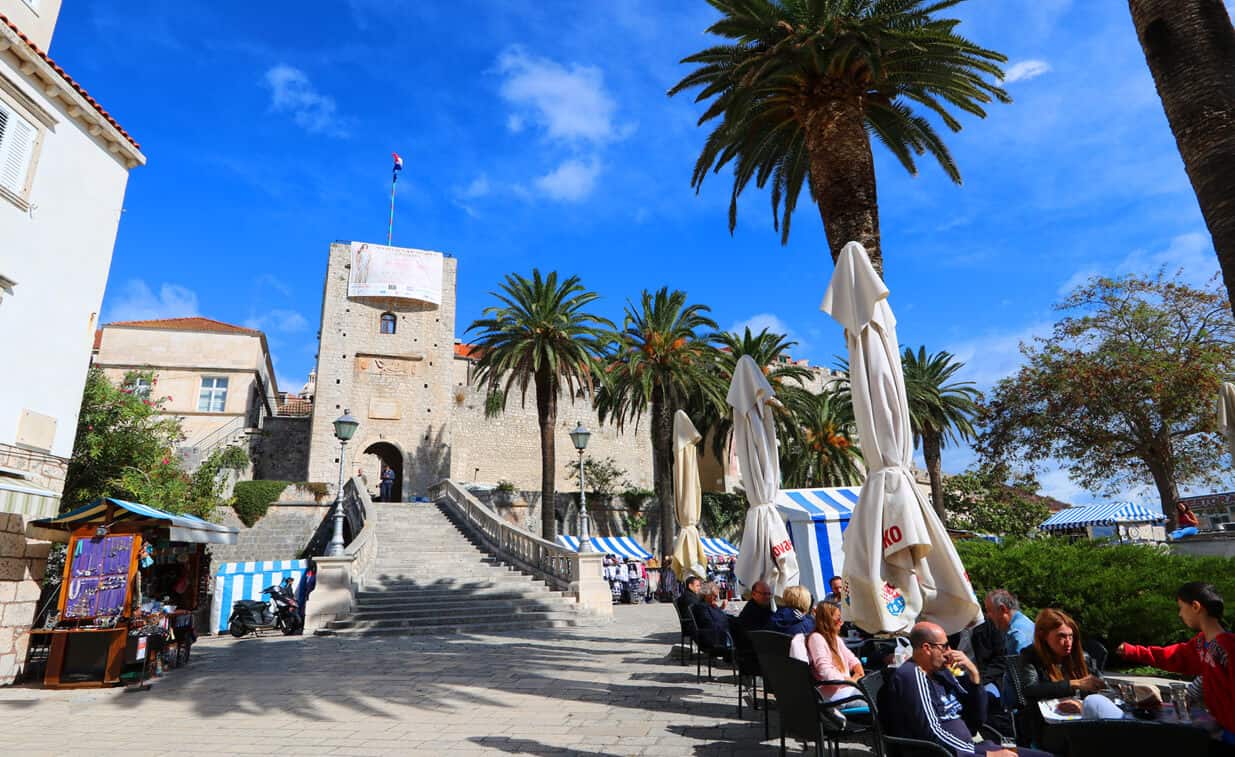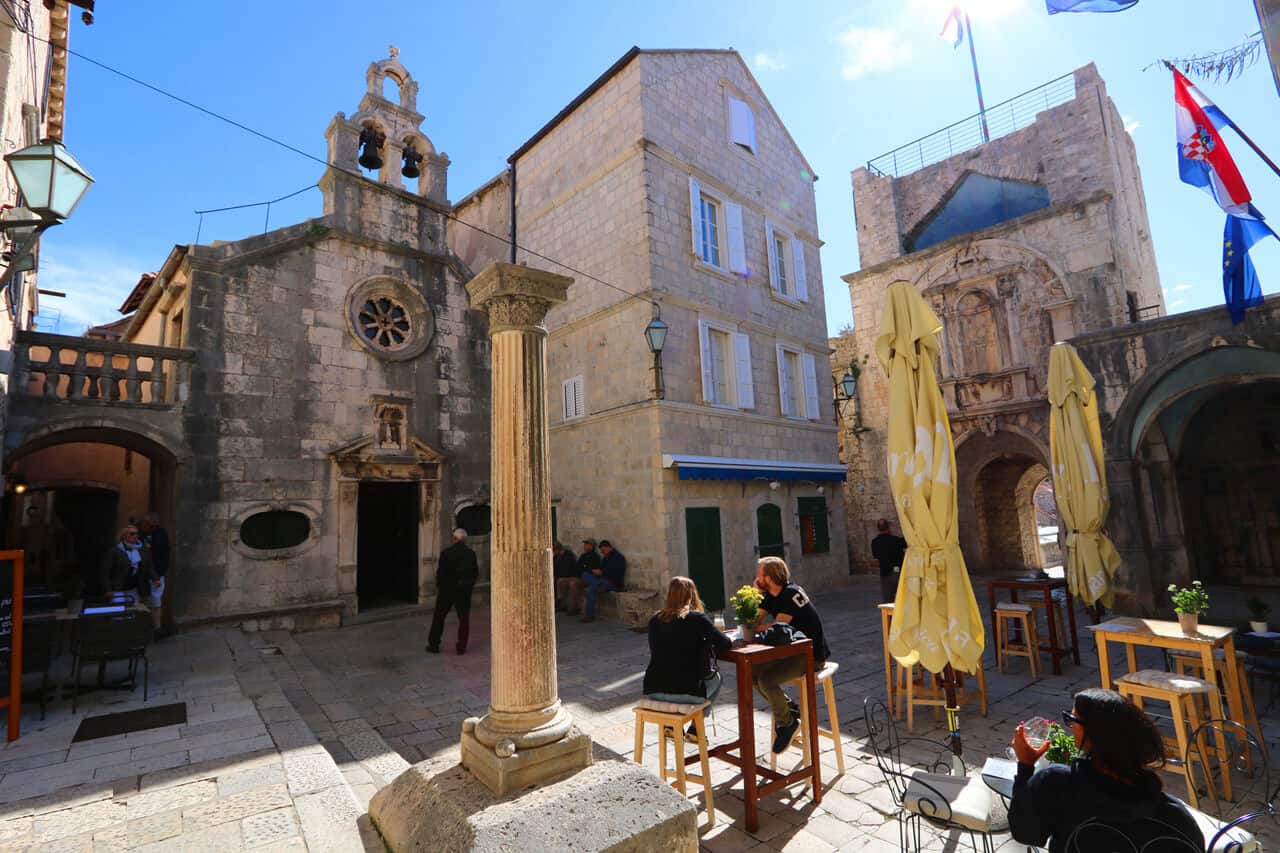 ---
---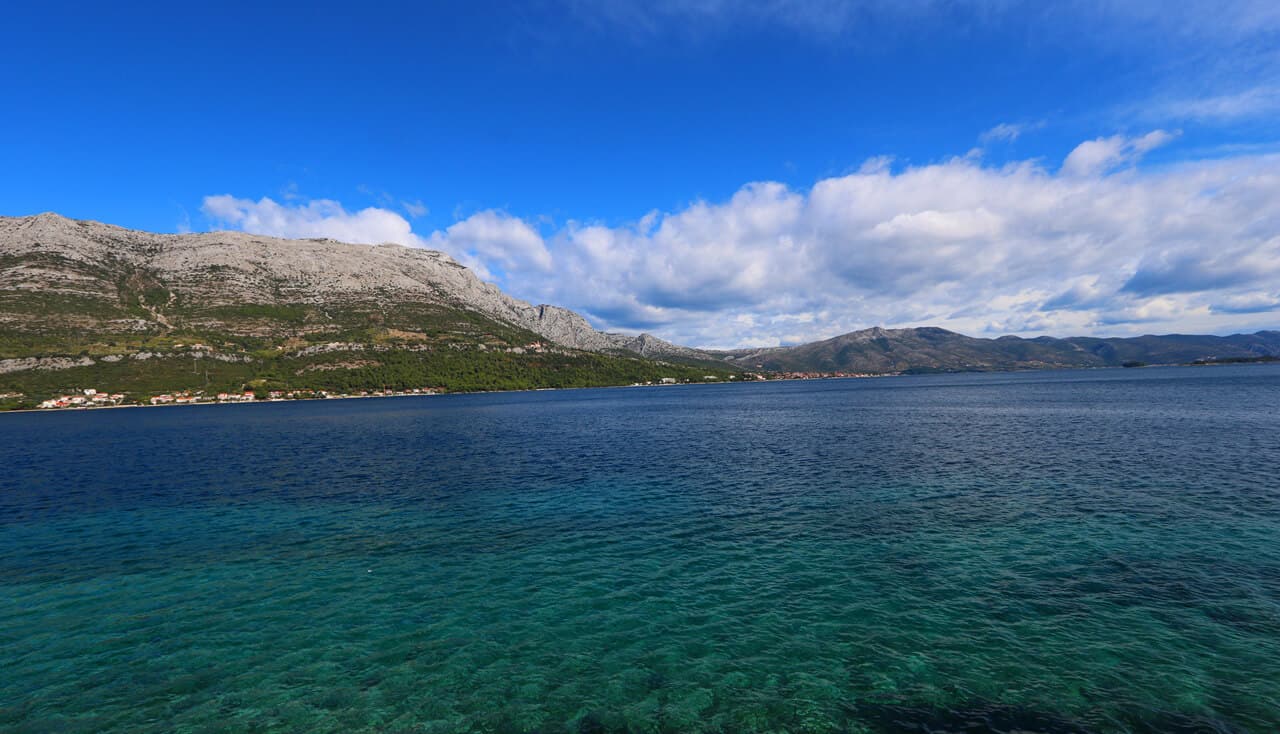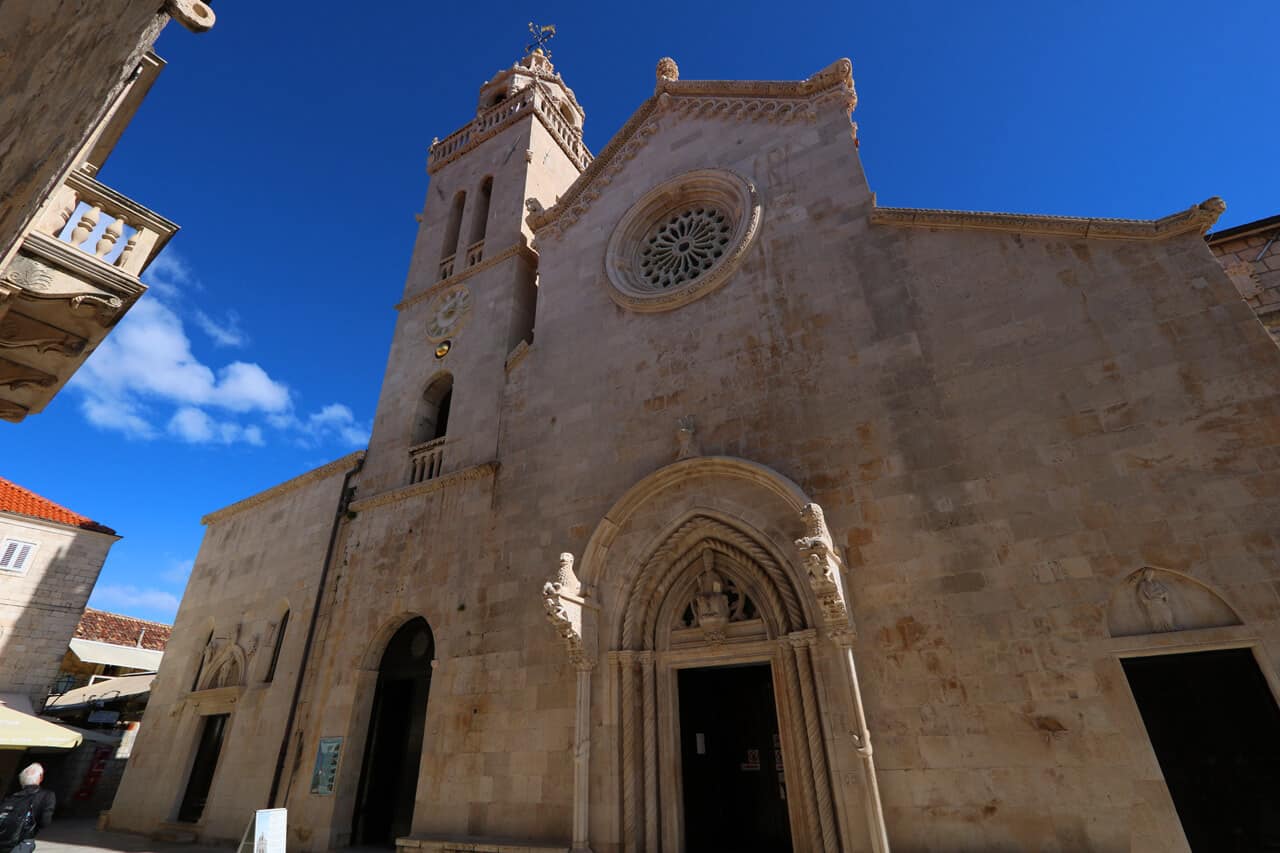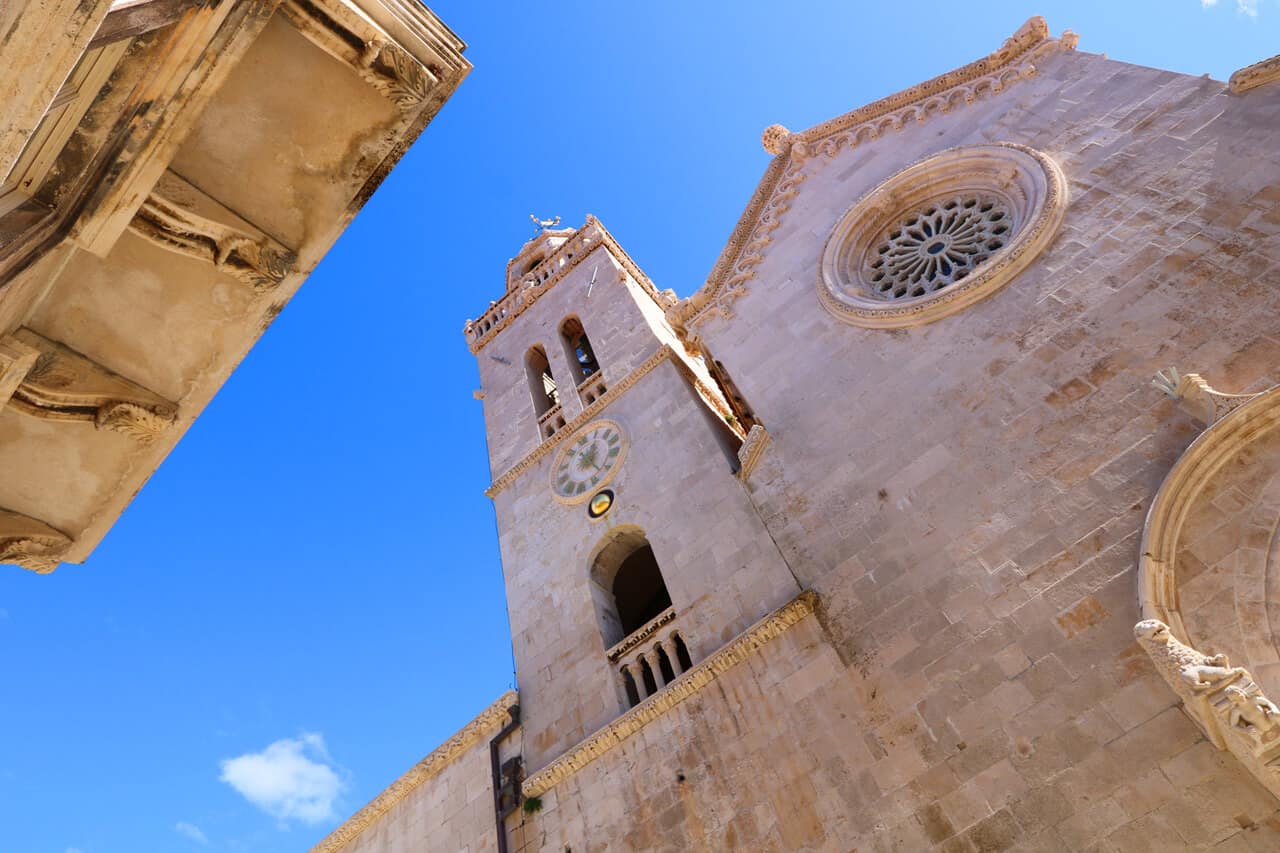 ---
---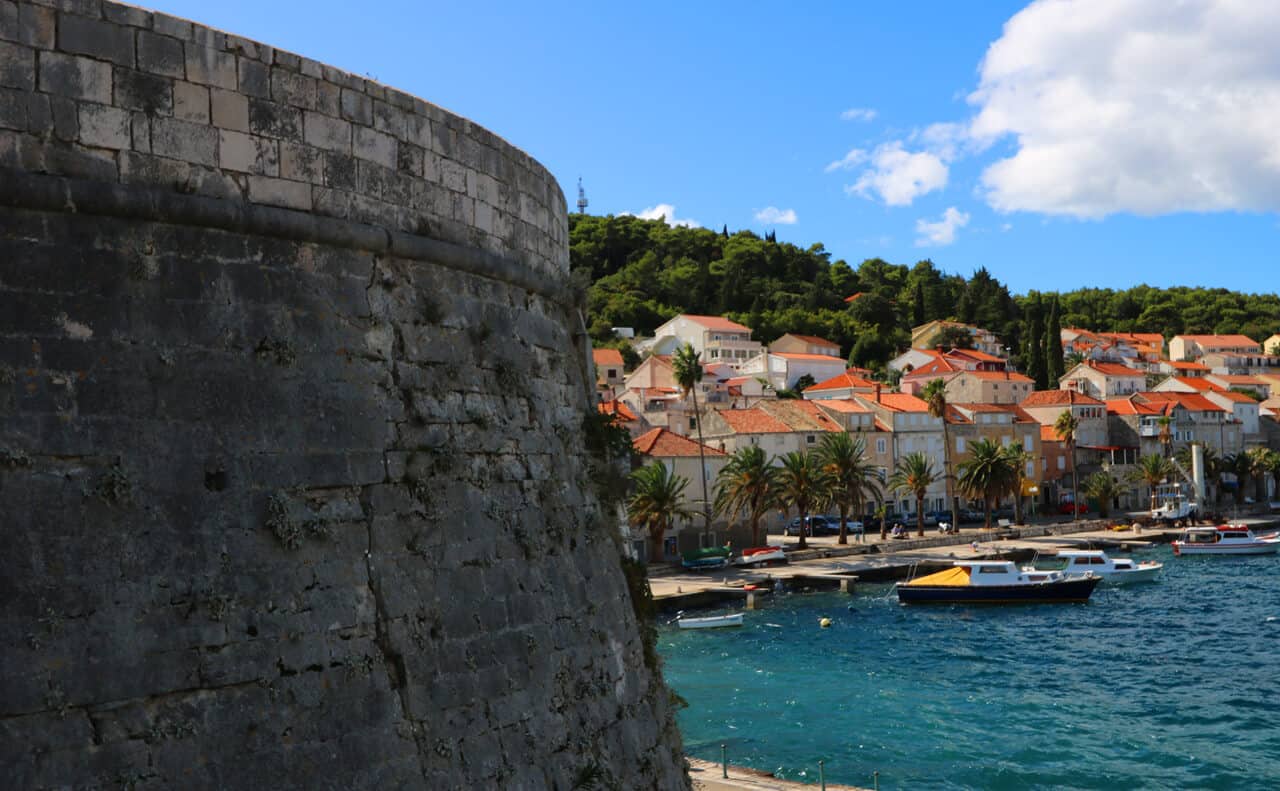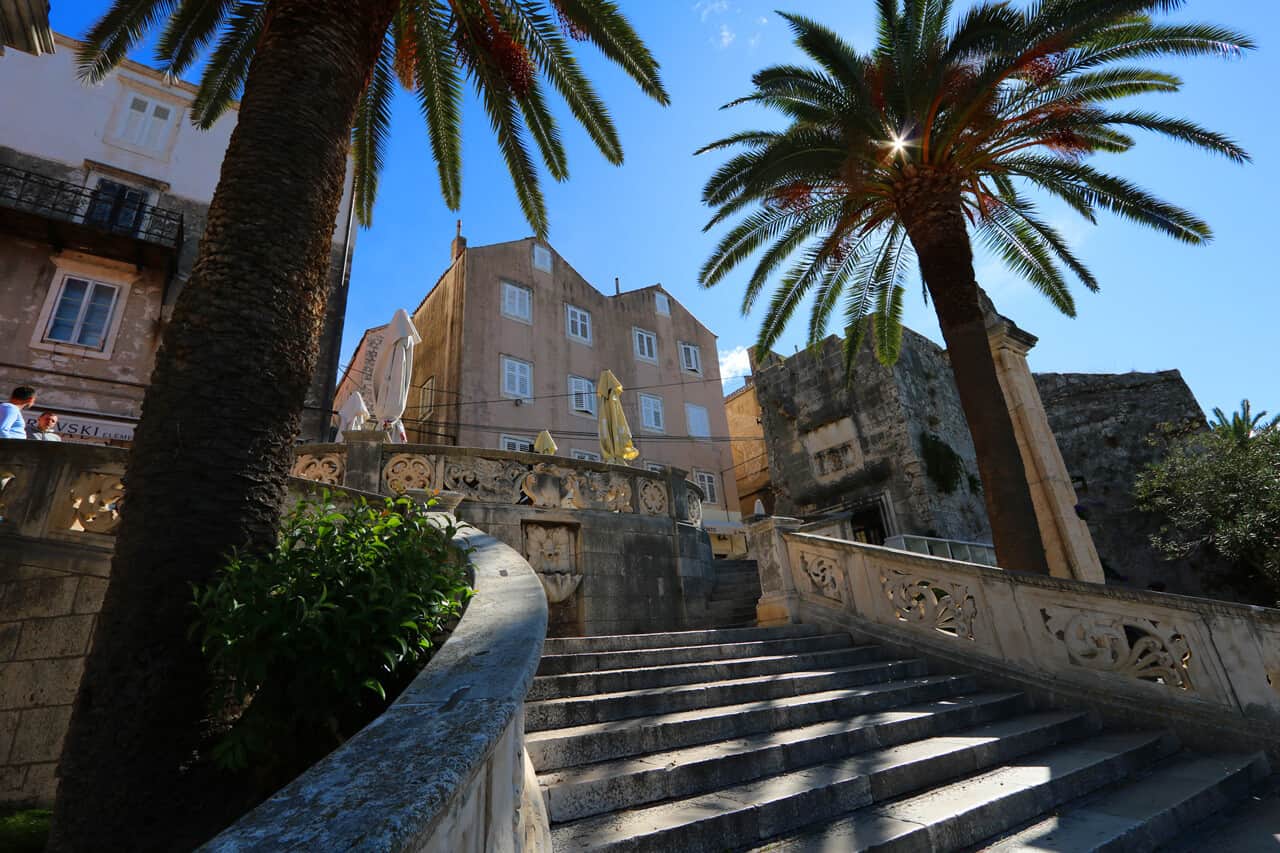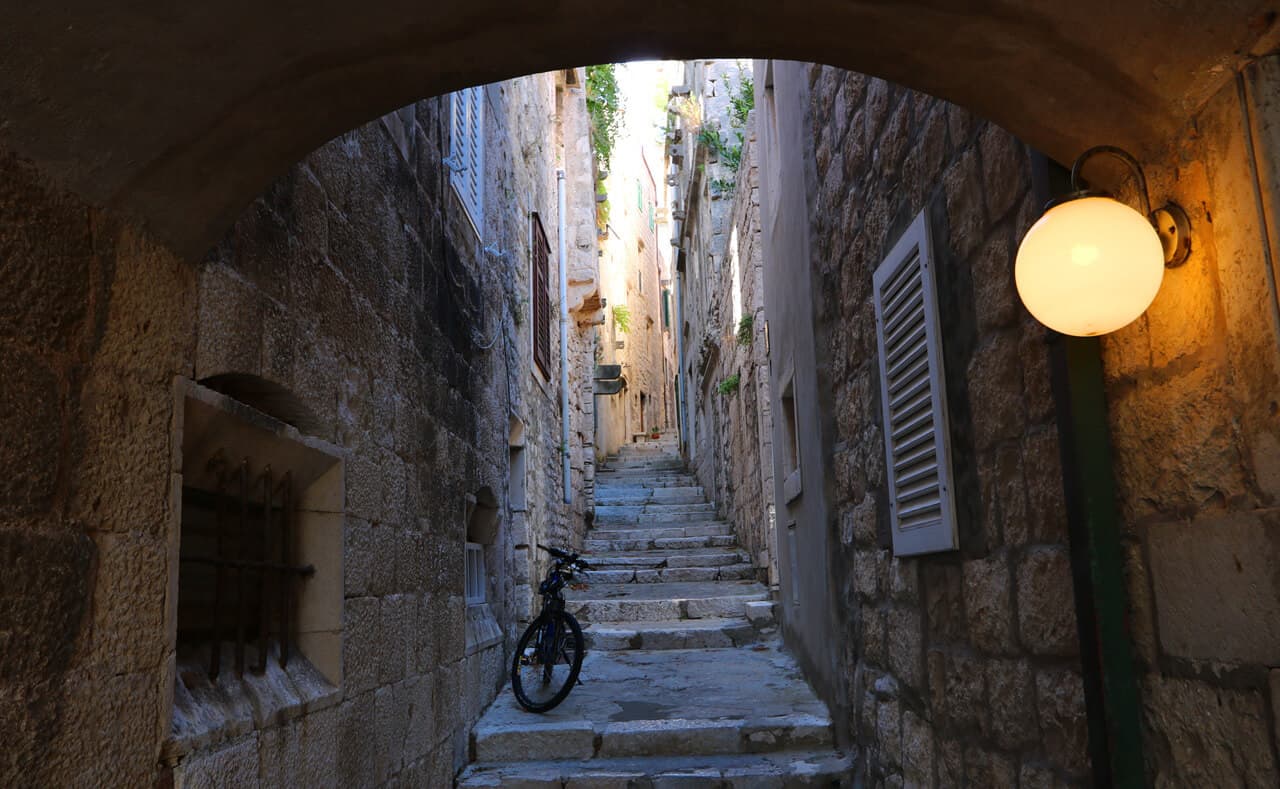 ---
---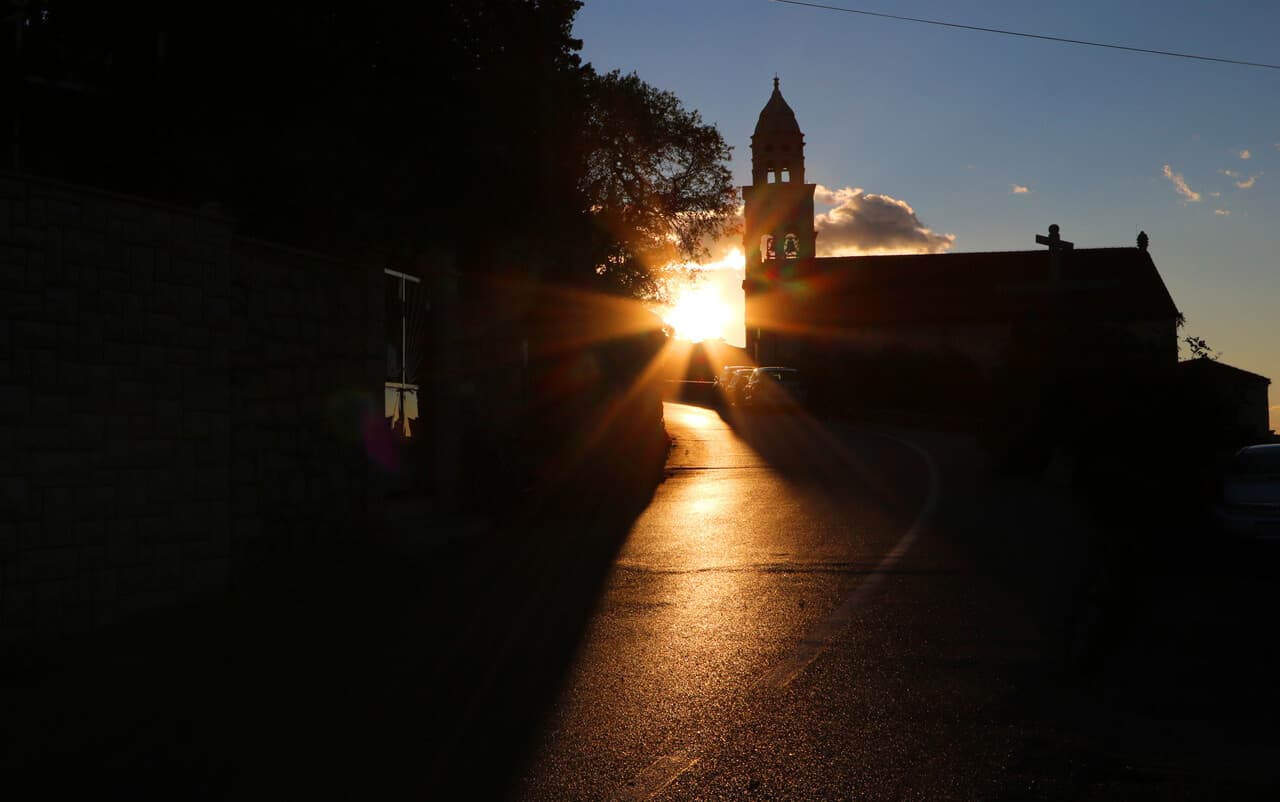 ---
---
.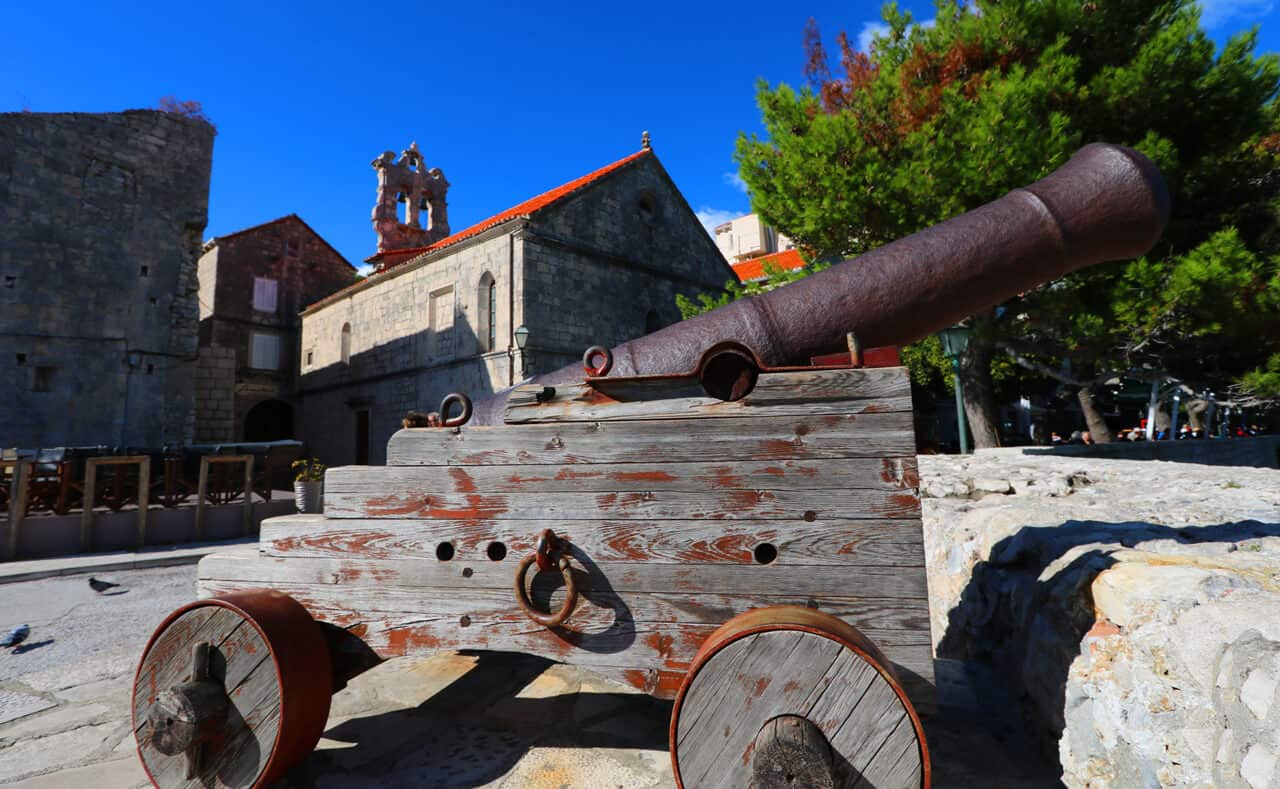 .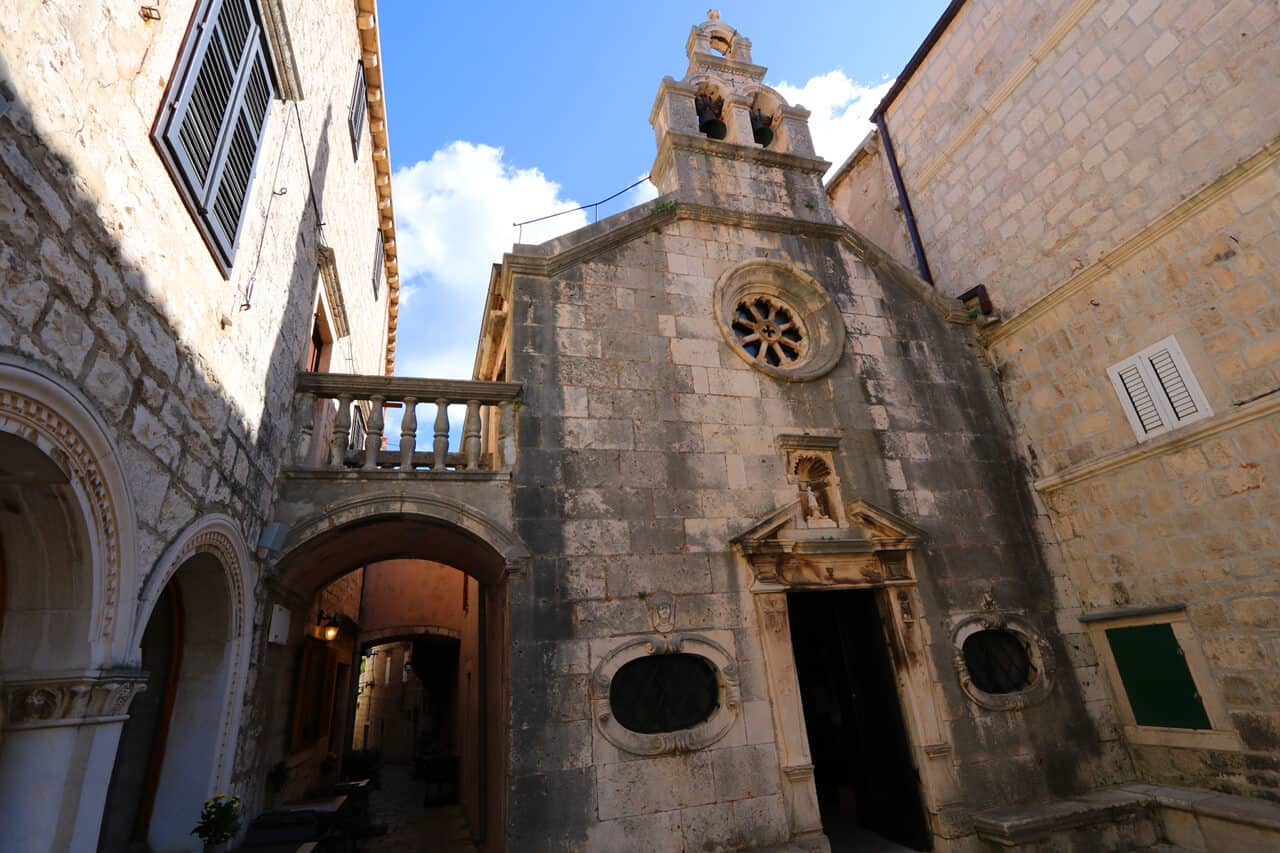 ---
---
.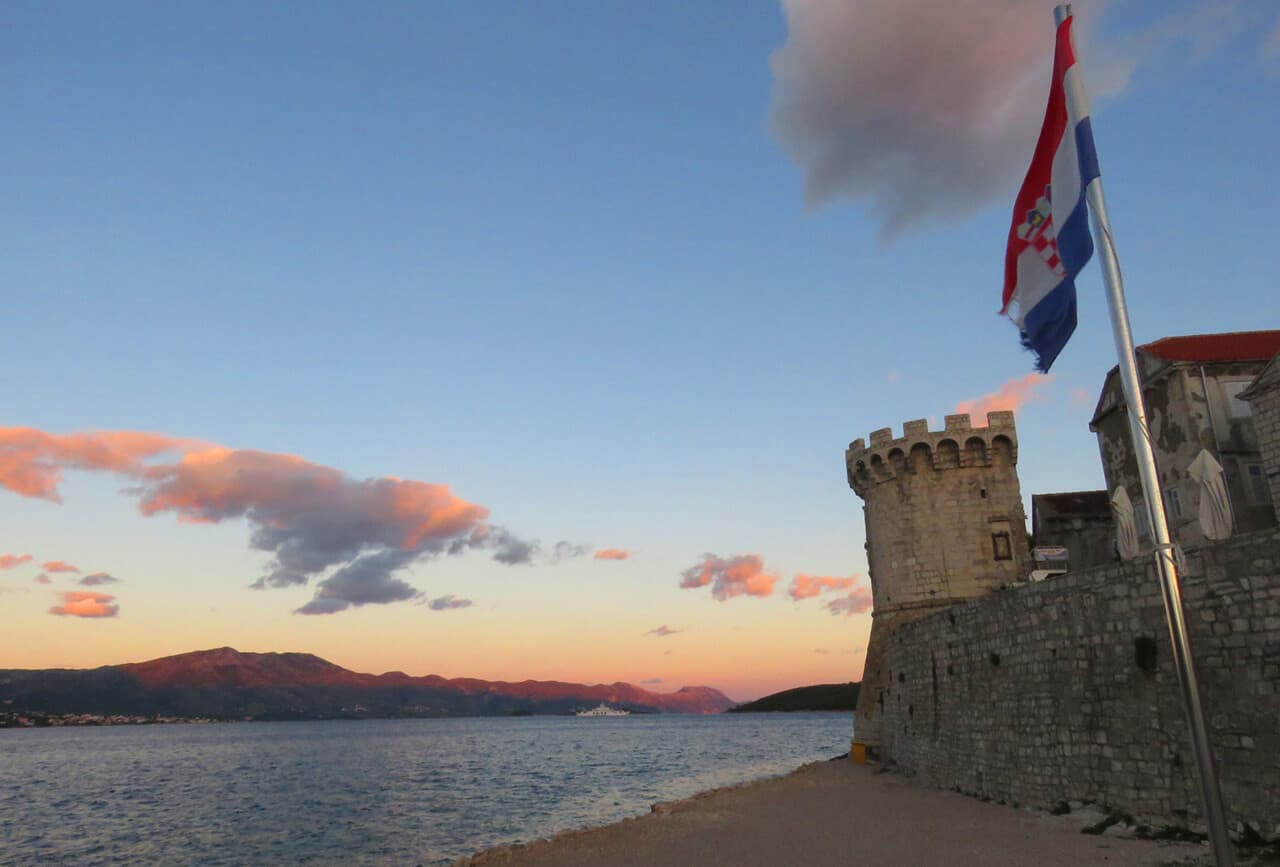 ---
---
Some practical info
– Eating. We found that restaurants in Korčula were expensive, with prices similar to those found in Dubrovnik. (example: 95 kuna for an Octopus Salad as a starter and 160 kuna for Tuna steak main course). Ridiculous. We ended up buying groceries and cooking in the apartment – there's a Konzum just outside the old town and there was a large Tommy up the hill (where prices are better).
– Ferry. Check the Jadrolinija schedule for ferries to Korčula town. The town has a small pier and there are no car ferries, only catamarans which take about 2 ½ hours from Split with a stop in Hvar Town along the way. If you're coming with a car, the car ferry goes to the town of Vela Luca at the other end of the island. You can also get to Korčula town from Dubrovnik by bus and ferry (about 3 hours)
– Airbnb. We stayed in this airbnb apartment which was a great deal ($52 CAD or about $40 US/night in early October. It will be more in summer). If you haven't used Airbnb yet, sign up here and save $45 CAD (or equivalent) on your 1st stay.
– Guesthouses. There are no "hotels"in Korčula town but there are a few excellent guesthouses: Guesthouse Franica, Maria's Place, and Guesthouse Dijana are all recommended.
– Organized Tours from Dubrovnik.
– Time required to see Korčula town. You can basically walk the town in a couple of hours. It's small. In a full-day you can explore it in depth including visiting the cathedral, climbing the bell tower, and seeing the town museum (and the Marco Polo museum if you really believe the story about him being from Korčula). But spending a night, when all the day trippers have left, is worth it.
– Map of Korcula. Click to enlarge (source: Korculainfo)
---
---
Ps. If you find our blog helpful, please consider using our links to book your flights, hotels, tours, and car rentals. Have a look at our Travel Resources page.