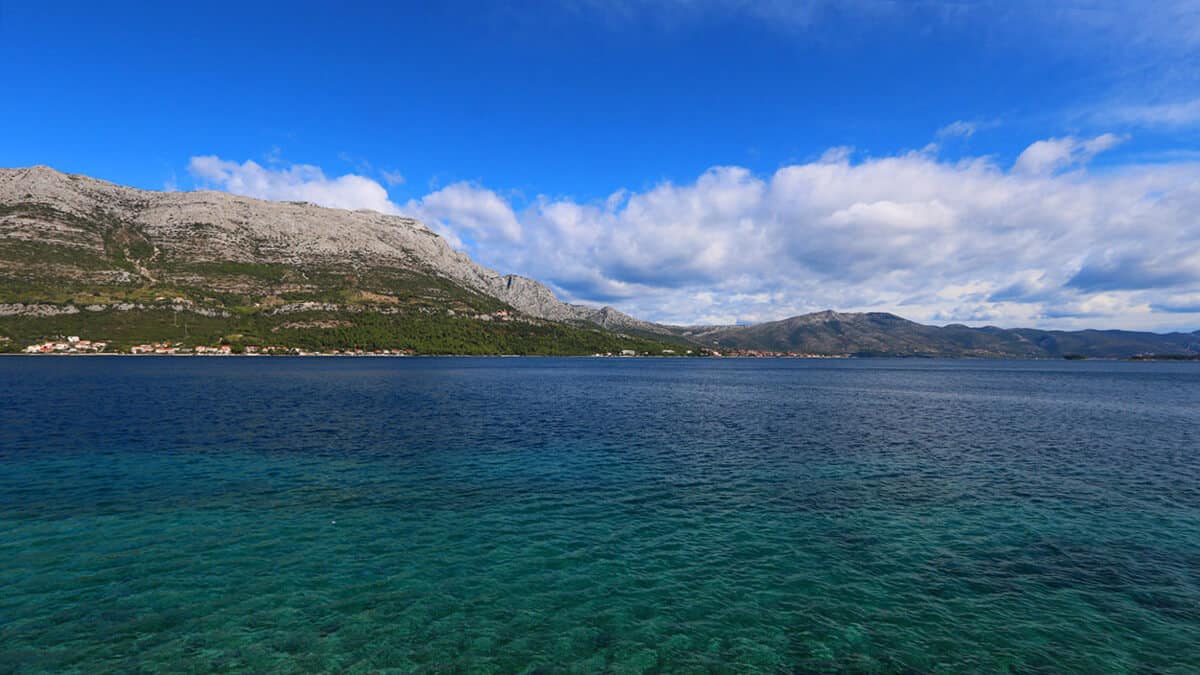 The Croatian Islands: Which to Visit and How to Do it
Croatia is a place we love, so much so that we stopped our full-time travels to live there for a year. Among its best attributes is its spectacular beauty, featuring a long coastline of crystalline blue water dotted by over 1000 islands. The best thing is that all the islands are different and there is something for everyone.
How to See the Croatian Islands
The absolute best way to see the islands is by boat. Yacht Charter Croatia rents all kinds of boats from sailboats and motorboats to gullets and yachts. Some boats you sail on your own, some come with a crew. There's something for every budget and you'd be surprised how affordable it can be. For some of the islands above (Kornati NP, Brijuni NP, and the Pakleni Islands) I wouldn't recommend any other way. If you intend to explore the Croatian islands at your leisure then this is by far the best way.
A second option is to visit the islands using Croatia's state owned ferry company: Jadrolinija. You'll be limited to the popular islands and the schedules are at inconvenient times (they're primarily meant for people commuting for work on the mainland). But if you only have a few days and can only explore one or two islands then the ferry will get you there.
A third option is a tour. You can get island tours from any coastal town in Croatia. Don't expect too much (they tend to cram a lot of people on those boats). But again, if you are limited, this is a way many people visit some of the most popular spots (such as Hvar, Brač, and the Blue Cave on Biševo).
---
---
Here are some of our favorite islands
Brač
Brač is a beautiful island with a couple of nature spots that have made it famous. Both are near the small and charming town of Bol. The first is Zlatni Rat beach, the most famous beach in Croatia. The beach is an almost-triangular spit of smooth white pebbles that extend out into the sea, the water on either side clear. It's a beautiful beach. The second natural attraction is Vidova Gora, the highest peak in the Adriatic Islands at 780 m. You can hike it in 2 hours and enjoy views looking straight down at Zlatni Rat.
As with every Croatian island, Brač has tons of little bays where you can relax and swim. It's a gorgeous island.
Why Bol (Brač Island) should be on your list of places to visit in Croatia
Hvar (and the Pakleni Islands)
Hvar is the most touristed of the Croatian islands, most visitors heading to Hvar town which popular with international jetsetters and partygoers. But it is much more than that. Hvar Town has history, including the largest town square in Dalmatia (highlighted by St. Stephen's Cathedral) and a huge fortress overlooking the town. The views are spectacular.
If you have a boat/yacht you can sail the tranquil Pakleni Islands located a stone's throw from the crowds of Hvar Town. It's the best way to combine the vibrant scene of Hvar with the peacefulness that surrounds it.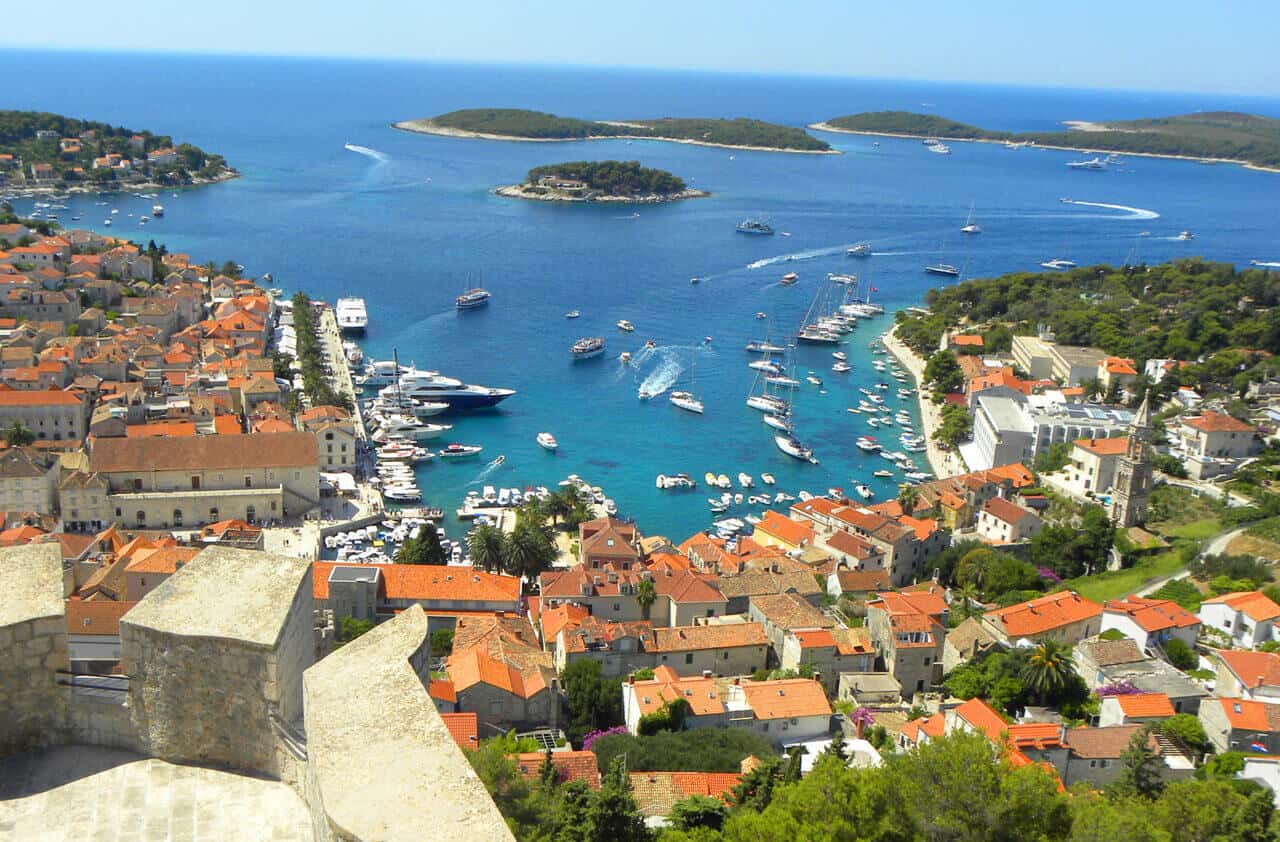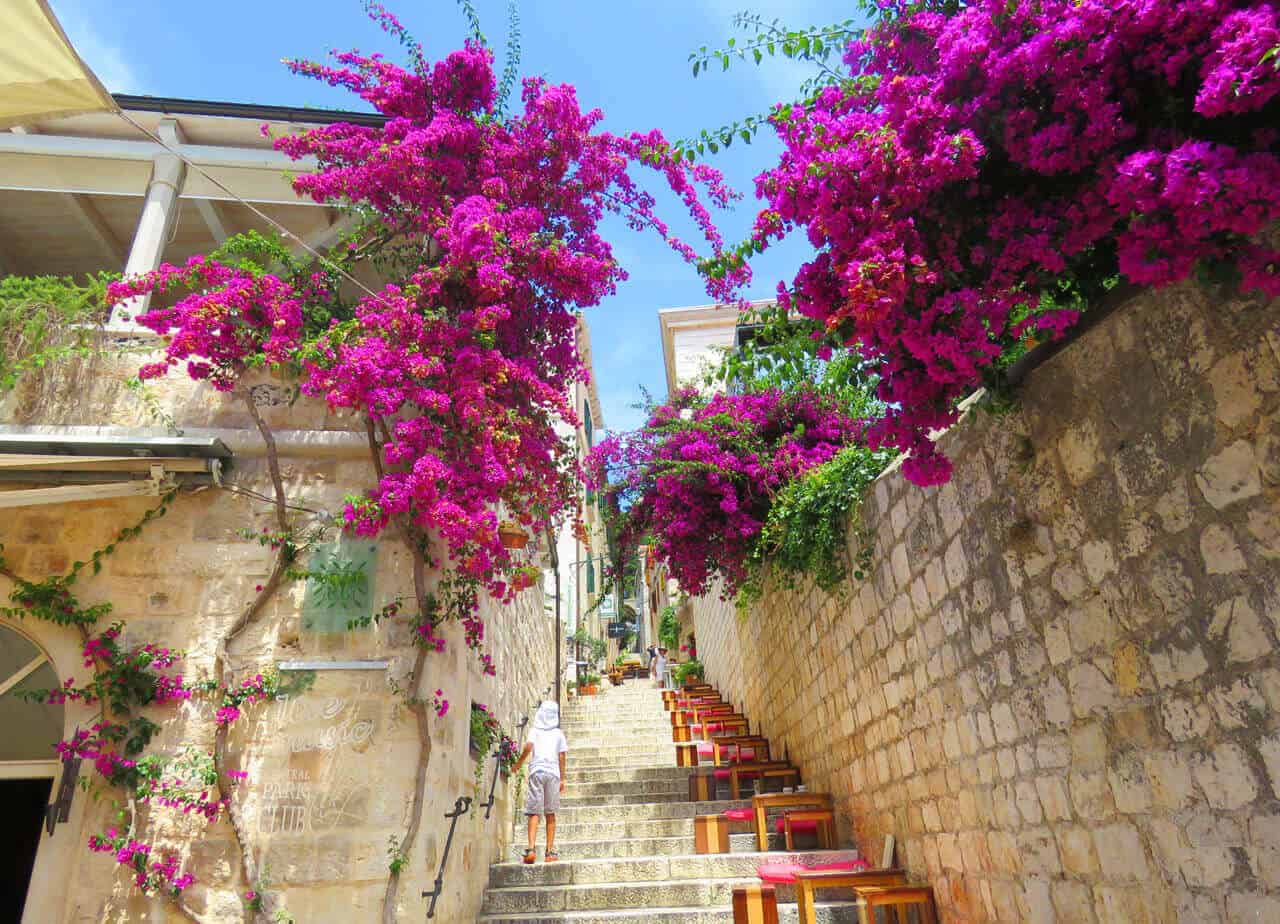 ---
---
Korčula
Korčula is one of our favorite islands because: a) it has incredible views looking out over the mountains of the Pelješac Peninsula, b) Korčula Town is beautiful with a lot of history (it's referred to as "Little Dubrovnik" because of its fortress walls, towers, squares, palaces and churches).
Korčula is referred to as the Emerald Island and is a favorite among visitors. If you're a hiker, go across the strait to the mainland. Here you'll find hikes with incredible views looking across at the island.
Korčula Town: Visiting "Little Dubrovnik"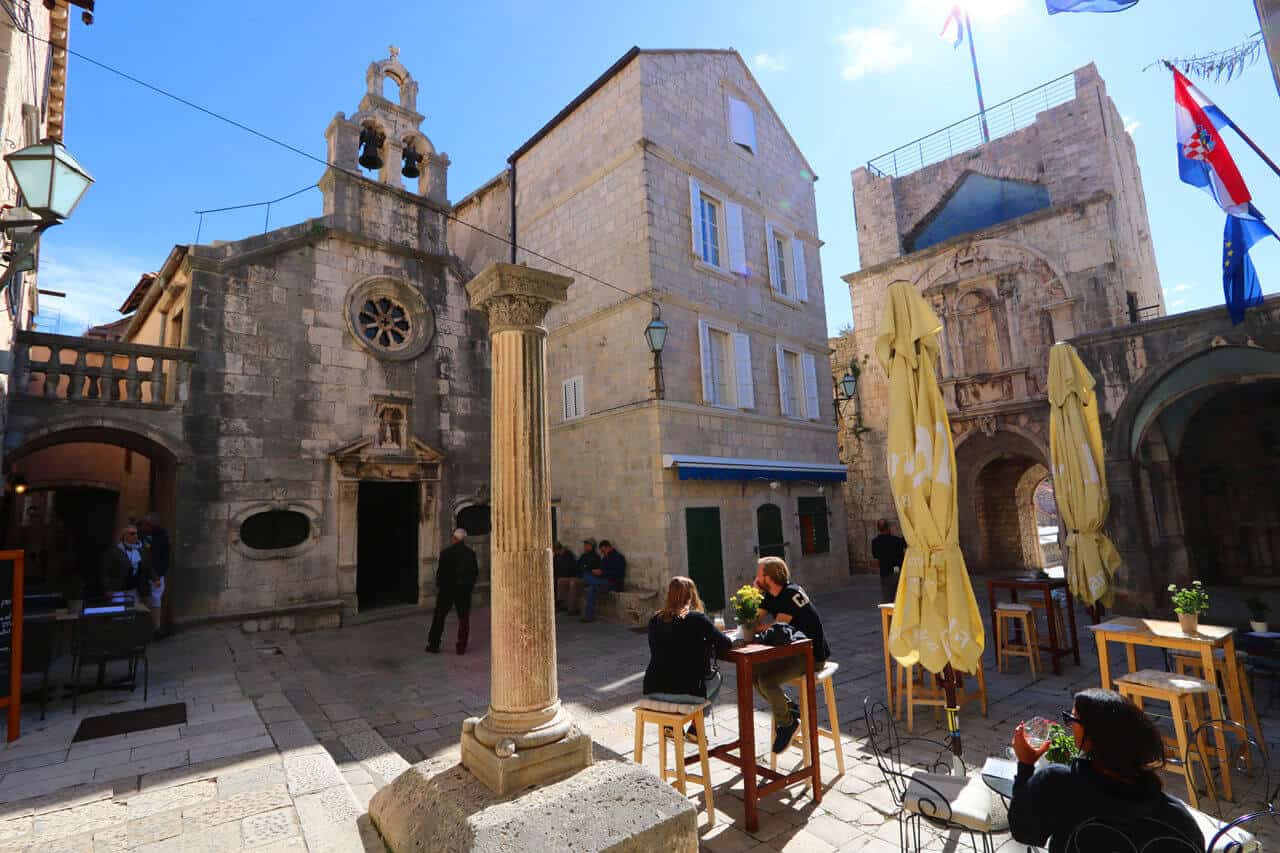 Brijuni Islands
These beautiful Islands are a National Park, one of 8 National Parks in Croatia. It was here that former President Tito had his villa and received guests, some of who brought exotic animals as gifts (there's a safari park on the main island of Veliki Brijun where they have zebras, llama, camels and an elephant!). The landscapes are lush and green. If you have your own boat you can cruise the many islands, otherwise you should take a tour from the mainland (from the town of Fažana near Pula).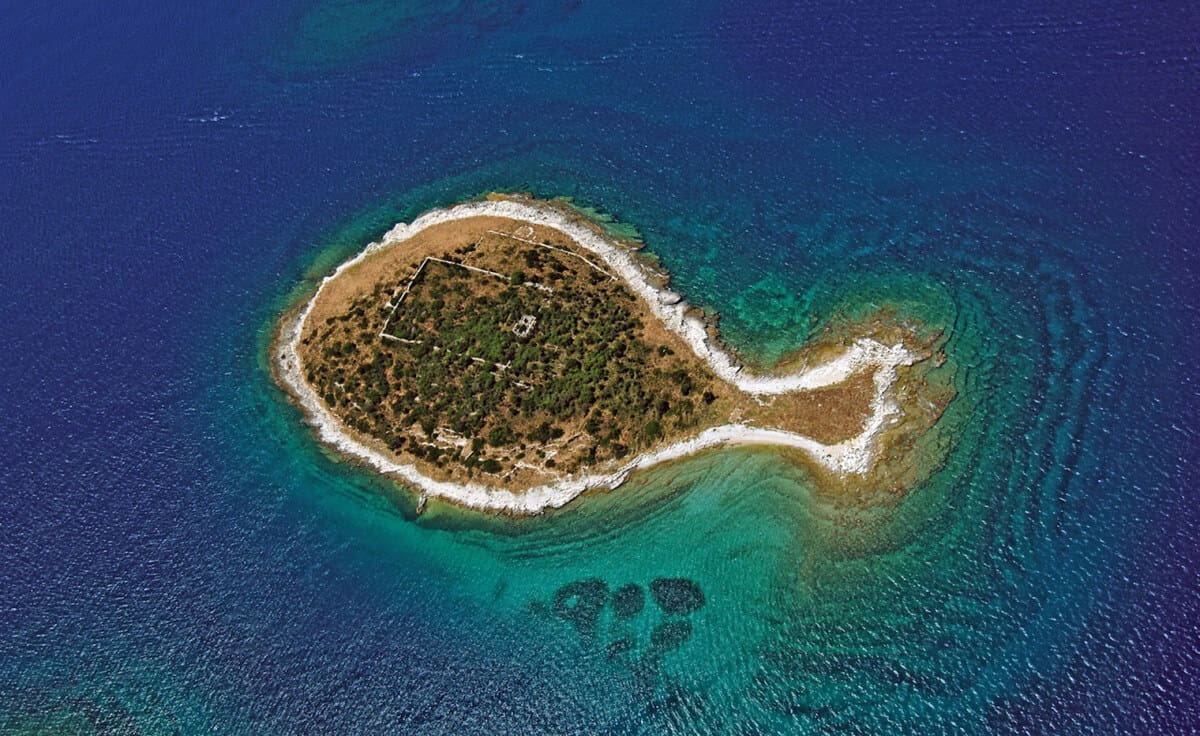 ---
---
Vis
If you ask a Croatian which is their favorite island many will say Vis. Vis is really laid back. When Spanky needed a break last summer she came here for 10 days and fell into the island lifestyle. She loved it. Vis Town is pretty and extends along a bay overshadowed by large hills. Further along you'll find little bays with beautiful beaches and pine forests. One of the most beautiful beaches in Croatia is in Stiniva Cove, in a little inlet cut into the rugged coast of the island.
On the opposite side of the island from Vis Town is the 2nd town of Komiza. It's a peaceful place and the jumping off point for the Blue Cave, an underwater sea cave about 8 km from Komiza on the island of Biševo (it's one of Croatia's most popular tourist destinations).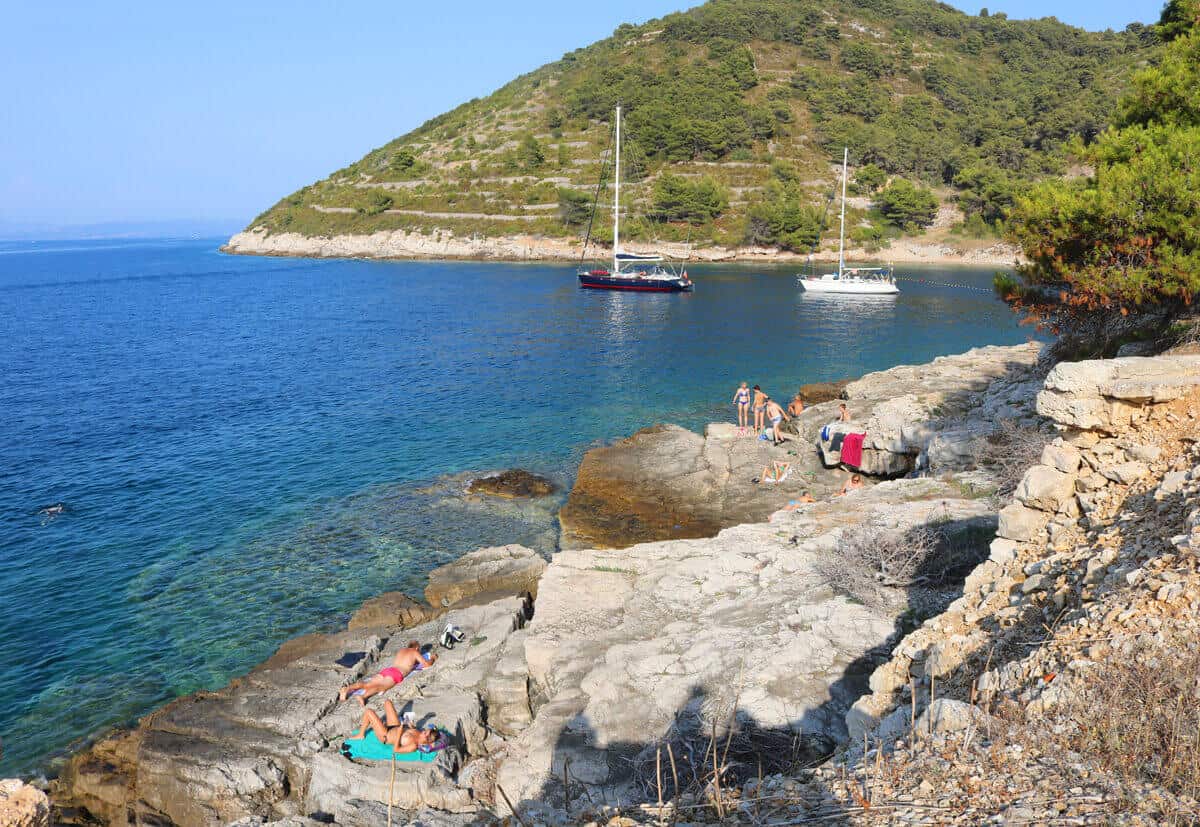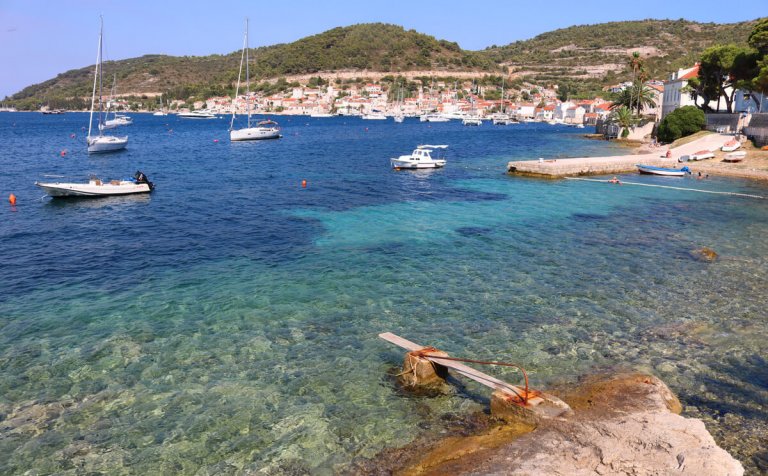 Kornati Islands
One of the most beautiful of Croatia's National Parks, Kornati Islands National Park is an archipelago of 140 densely grouped islands and islets in an area 35 km long and 14 km wide. Although you can visit on a boat tour (from Zadar), the best way is to see the National Park is by renting your own boat. It allows you to discover the many coves and islands and to do some snorkling and scuba diving (Kornati is home to some of Croatia's best marine life).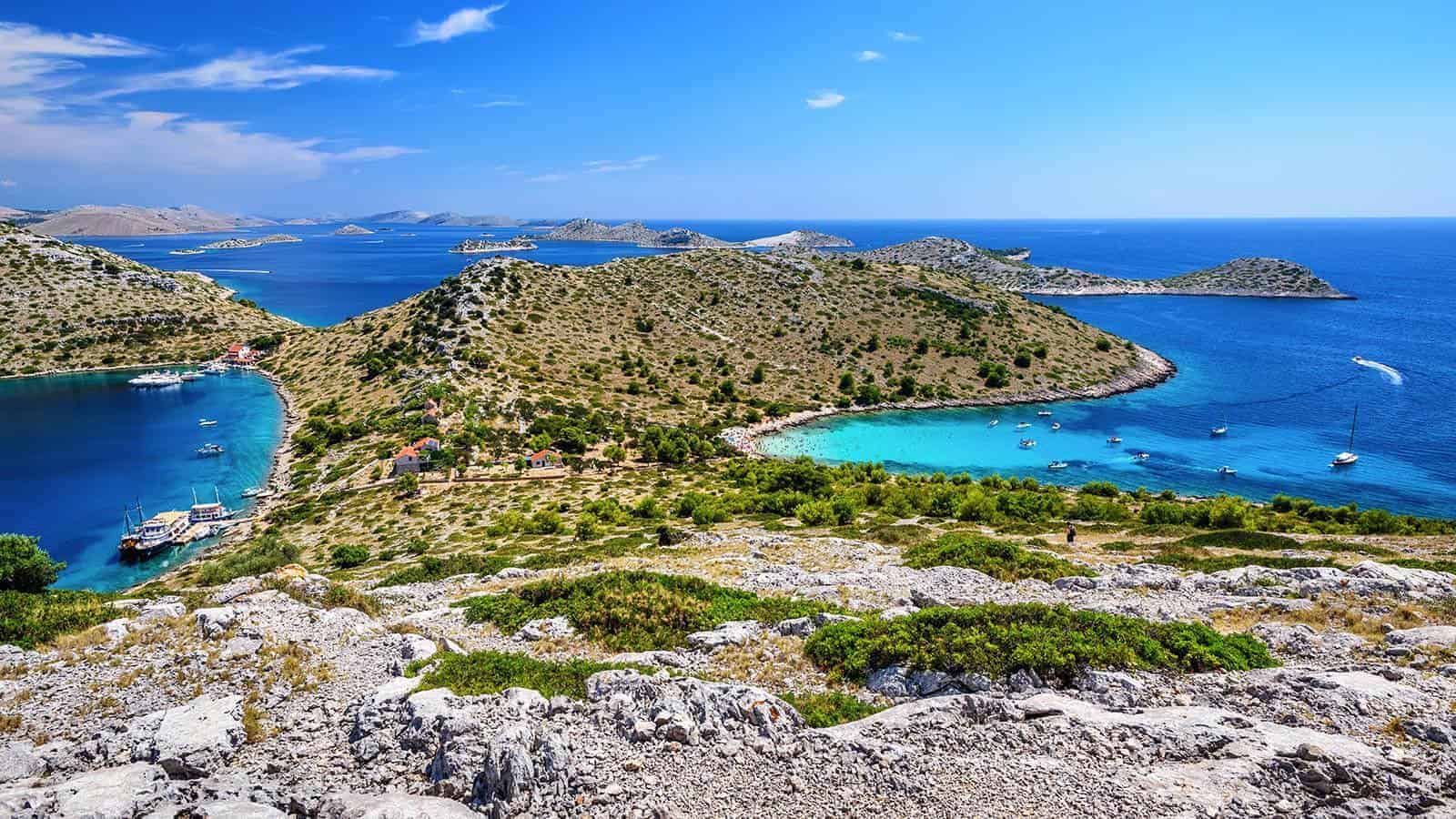 Do you have a favorite Croatian island?
---
---

Ps. If you find our blog helpful, please consider using our links to book your flights, hotels, tours, and car rentals. Have a look at our Travel Resources page.