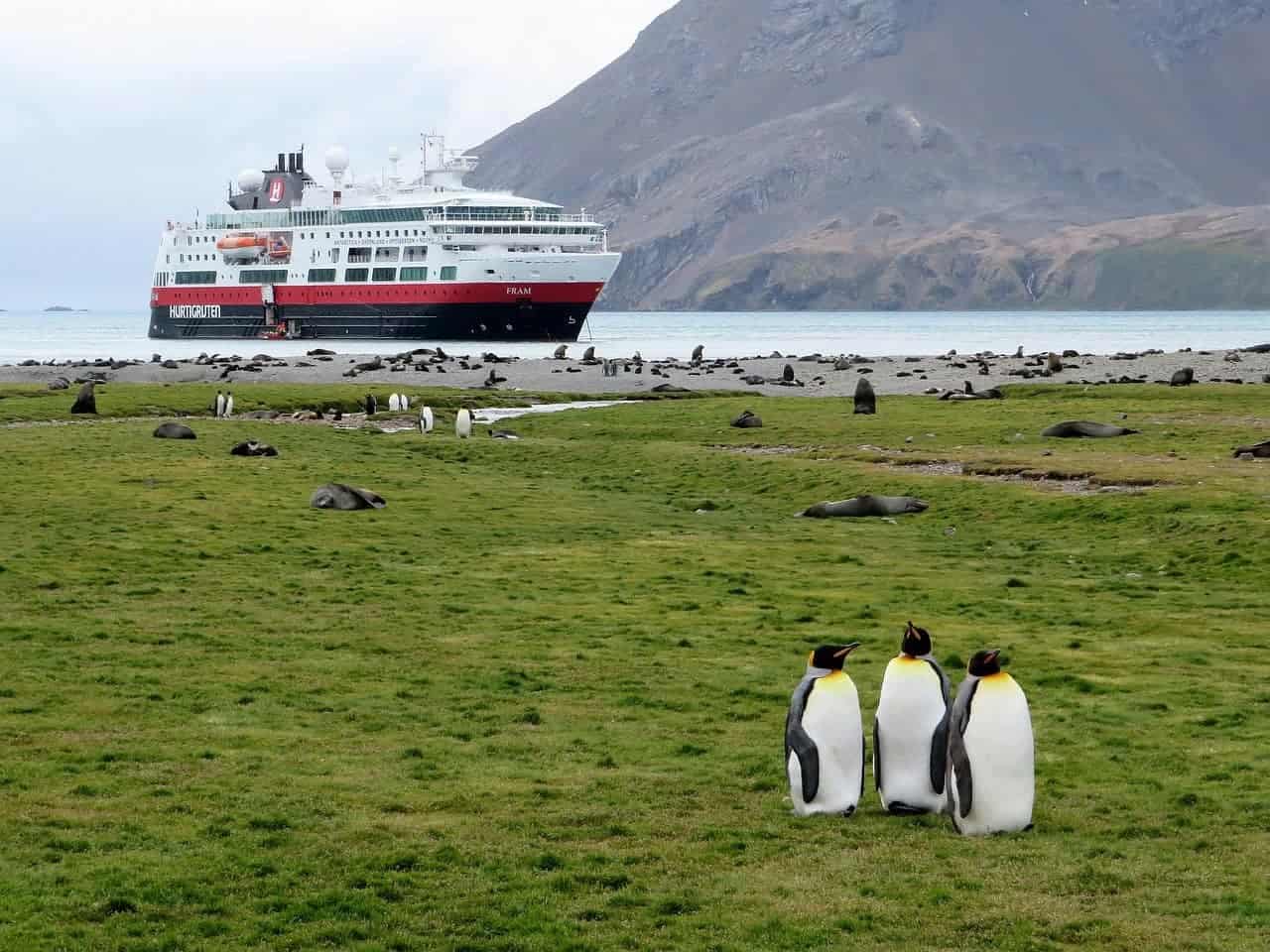 10 Unbeatable Wildlife Cruise Holidays for Nature Lovers
Are you looking to explore the best cruise holiday destinations where you can admire wildlife? Most nature enthusiasts agree that there is nothing more fulfilling than embarking on a cruise vacation and witnessing natural splendor amidst pristine surroundings. Since there are plenty of wildlife cruises to choose from, shortlisting destinations and finalizing your trip can be difficult.
But the good news is that Naturetrek offers a wide range of well-priced cruise holiday packages to simplify vacation planning and cater to the travel needs of nature lovers. Here is a list of the top 10 cruise holiday spots around the world that you must explore at least once to have the best wildlife experience of your life.

1. The Galapagos Islands, Ecuador
Considered a wildlife paradise by multitudes of travelers and nature enthusiasts, this cruise destination is so famous because it was once frequented by renowned geologist Charles Darwin in the year 1835. Darwin discovered numerous species of medium-sized birds called finches and this is the main reason why the Galapagos Islands receive so many avid birders. The islands boast crystal-clear waters and provide shelter to around 28 endemic birds. Since Giant tortoises, iguanas, sharks and sea turtles are also a common sight here, you will get the best photography opportunities throughout your trip. Cruisers can also expect to catch a sight of penguins and seals. So, if you happen to visit this world-famous destination, ensure that you keep an eye out for seabirds and cetaceans while cruising between the islands.
---
---
2. Spitsbergen, Svalbard
Renowned for its eye-catching tidewater glaciers and dramatic mountain scenery, the wild beauty of Spitsbergen will leave you mesmerized. If you're someone who indulges in birdwatching, you can't miss out on this destination. You'll see many birds including long-tailed skuas, grey phalaropes, and ivory gulls. You might also spot polar bears and arctic foxes. Furthermore, you can admire the region's ravishing landscape and click pictures of breeding seabirds so that you can return with memories that are worth cherishing. Cruising around Spitsbergen on a ship is a special travel experience.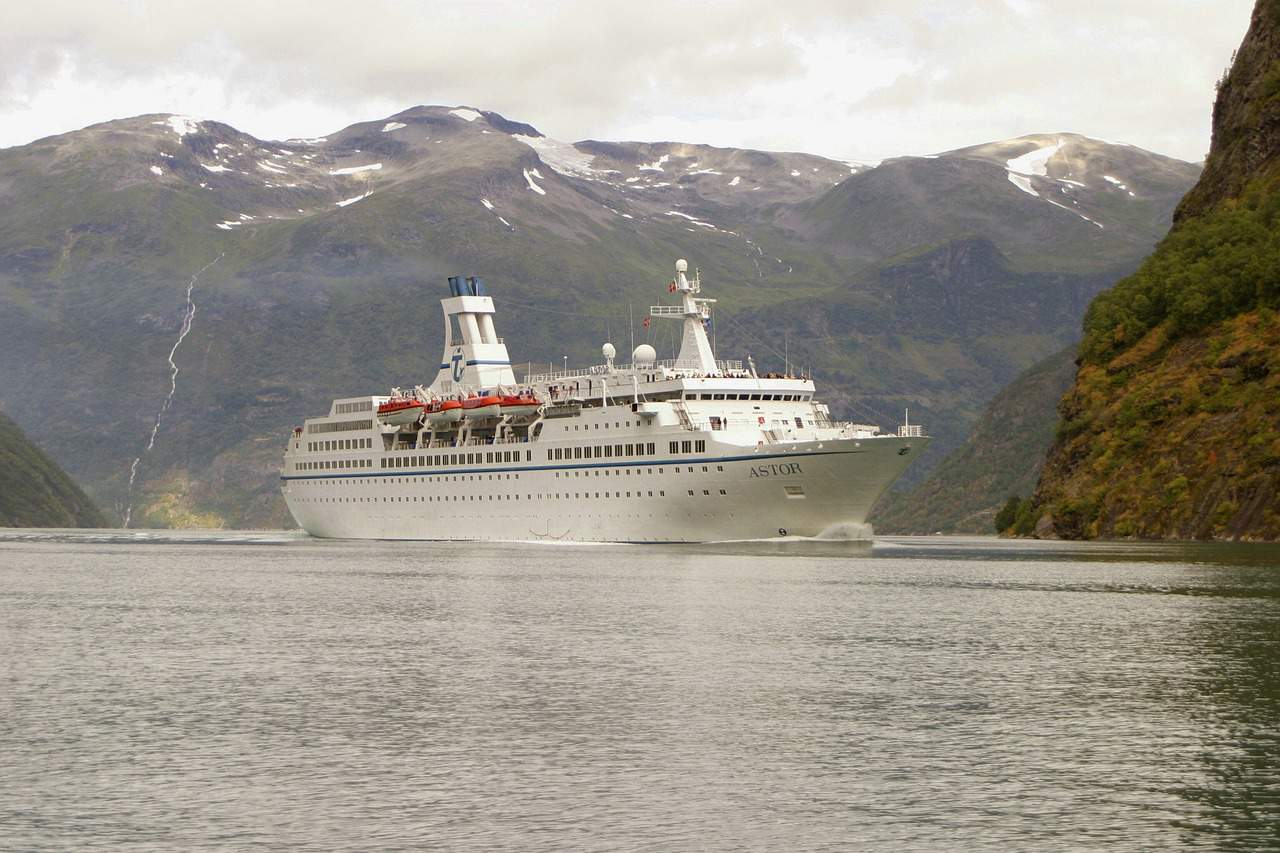 3. Pantanal National Park, Brazil
Pantanal National Park is situated in northwestern Brazil. It is very popular with nature lovers. Some exclusive regions of the Pantanal National Park are covered with carpets of big water lilies that look incredibly beautiful. Mammals like tapirs and otters can be easily spotted in this place. If you're lucky, you might even see Jaguars in remote areas of the park.
---
---
4. Great Bear Rainforest, Canada
As the name suggests, this wildlife cruise is geared to bear lovers. You'll see black bears and grizzly bears. You might even see the rare Kermode bear (also sometimes called the spirit bear). Once you are done viewing animals and birds, you should discover the estuaries of the rainforest for more fun. This is one of the most beautiful regions of North America and taking a cruise here is unforgetable.
5. Franz Josef Land, Russia
Situated amidst the Arctic Ocean in Russia's northernmost territory, Franz Josef Land comprises many remote islands that are ideal for wildlife cruises. Although you will easily see marine mammals and birds of all types, you must constantly look out for the Bowhead whale, which is rarely spotted by visitors. While Franz Josef Land is little-known by tourists and boasts some of the most scenic landscapes that Russia has to offer.
---
---
6. Manuel Antonio National Park, Costa Rica
Another great wildlife cruise destination that you must discover is Manuel Antonio National Park. It features everything from crocodiles and monkeys to sloths and raccoons. Despite being a small country, Costa Rica has some of the greatest variety of plant and animal species in the world. In addition to observing animals and birds, you'll come across photogenic waterfalls and beaches. Manuel Antonio is a nature lovers paradise.
7. Sea Of Cortez, Mexico
Popularly known as the Gulf of California, the Sea of Cortez (a UNESCO World Heritage Site and Biosphere Reserve) boasts a diverse variety of marine life which attracts tourists from different parts of the world. You can spot thousands of dolphins jumping in and out of water as well as other sea animals including orca, fin, humpback and sperm whales. On land, the region features a rugged coastline dotted by picturesque cardon cactus (cardon cactus are the tallest cactus on earth). Home to different types of birds like black-footed albatrosses and brown Pelicans, this Mexican cruise destination is perfect for birdwatchers. The best thing about cruising in the Sea of Cortez is that you get the golden opportunity to explore nature and come closer to marine wildlife.
---
---
8. Raja Ampat, Indonesia
Deemed perfect for cruise holidays and wildlife observation, Raja Ampat is the destination where you can find more than 3500 distinct species of fish. Vacationers who are fond of cruising through remote islands should definitely discover this holiday spot. The abundance of birds and cetaceans in this region will not fail to impress you. From appreciating the wonderful views of night skies to snorkeling around unspoiled coral reefs, a trip to Raja Ampat will freshen your mind and help you evade the hustle and bustle of city life.
9. Brahmaputra, India
The Brahmaputra cruise is a huge favorite among travelers of all age groups and backgrounds as it promises a one-of-a-kind travel experience. During your cruise vacation to Assam, you will get to visit national parks like Kaziranga and Nameri where you might see elephants, one-horned rhinos and even the Royal Bengal Tiger if you are lucky. The region has abundant birdlife and you'll see many exotic and unique bird species. You can socialize with like-minded people and explore the Indian cuisine on your luxury chartered riverboat.
---
---
10. Alaska, USA
Alaska is mainly popular for its spectacular scenery and stunning glaciers. It is stunningly beautiful. Besides the landscapes, there' s a good chance that you'll spot grizzly bears, mountain goats and sea otters. For the ultimate cruising experience you must pay a visit to Alaska.
Going on a cruise holiday is the best way to cut off from your usual routine and have some real fun. It is guaranteed that the magical sight of scenic ocean waves combined with remarkable wildlife views can work wonders for lifting your spirits. But before you embark on your next wildlife cruise, you should buy a quality travel backpack along with other essentials to facilitate a convenient holidaymaking experience. Also, make sure that you plan your upcoming holiday in advance and make all the necessary arrangements to avoid last-minute hassles.